Over the last year, We as a small team in 121clicks admit to the fact that we had been privileged and had been grateful to feature some of the big names in Arts & Photography across the globe. We feel humbled to the fact that there are numerous readers and aspiring photographers who draw immense inspiration and words of guidance from these talented pool of photographers from 121clicks.com
In the future, we do intent to bring a lot of talented photographers from various genres of arts and photography to be a part of our photographers family in 121clicks.com. Thereby leaving their gracious signatures & prestigious works on our photography blog.
We take this opportunity to sincerely thank every photographer here in this list who had accepted our call of offer or contacted us with their wonderful portfolios. Also, We take an oath to surprise and keep you inspired every moment.
Fine-art with a gentle mix of surprise and boldness. Adrian Błachut continues to arrest us through his monochrome artistic portraits which are wonderful interpretations of the characters within. Natural lighting to the extreme brings his pictures alive. A rich blend of art and fashion finds its home in this wonderful portfolio.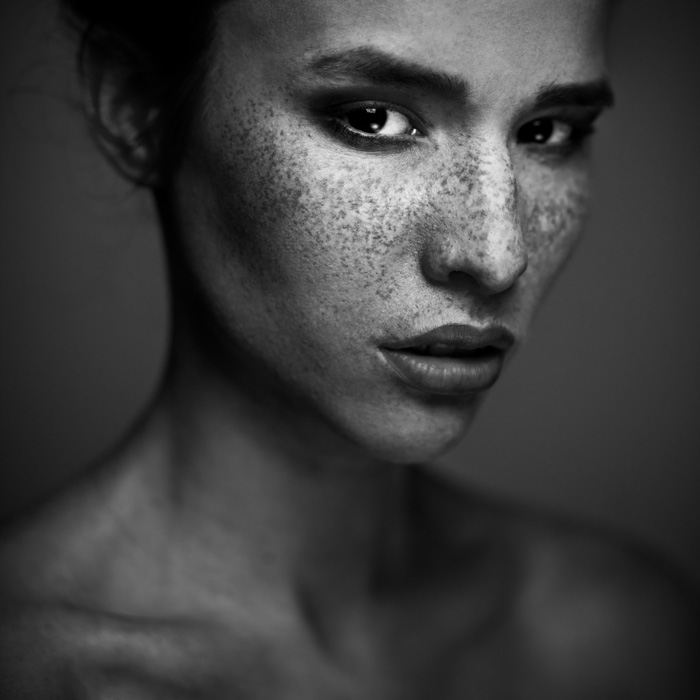 Family is a beautiful word and how pleasing would it be to produce some extraordinary photographs on the backdrop of such cute kids. Alain Laboile impresses with his poetic photographs, his kids and his cat seem to enjoy the world. His vision is very clear to capture the pure innocence and joy of childhood, everyday looks like a day out or a picnic with these amazing kids of Laboile. Splendid captures with huge amount of artistic essence plus monochromatic mood adds even more glory to the photographs.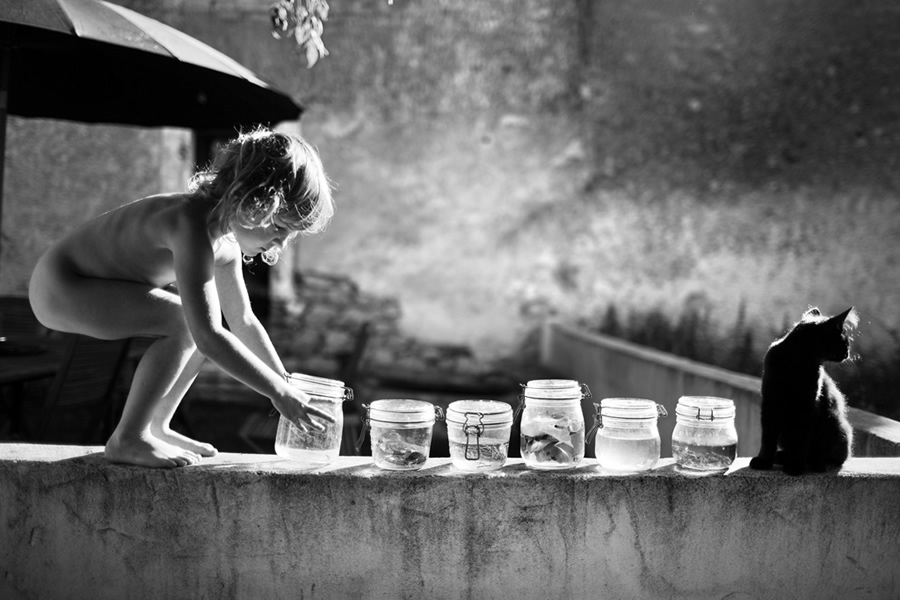 Stunning nature bound fauna shots by Alex Saberi. One could not stop thinking how surreal this light can play infact mesmerizing the beauty of a scene. Adding more drama and vision in every picture of his, Alex speaks more about his stint as a Photographer, his interests and some valuable information on about going through in this genre of photography.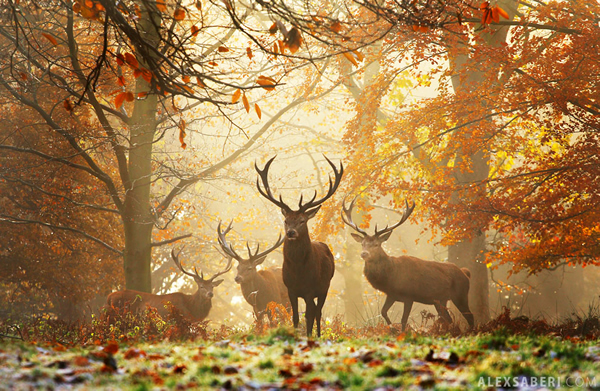 A Silent flute song with a strand of glowing sunlight, how would you rather describe Andre Arment works. Pictures which make us go back to our childhood days, mood of holidays, our grandparents house in that beautiful village with lots of love and light.Subtle moments add more glory and life into these everyday captures.These photographs are wonderful record for the lives these people live in their houses far far away from the sounds of city life.
Street music in form of light and shadows, with perfect strings of composition. Andreas Paradise is not one of the guy who hesitates to press the shutter in awkward times thereby capturing the decisive moments more often than usual. His pictures shows us the perfect interplay of subject, light and composition which seems to be the basic attribute for any photographer. A great display of street photography.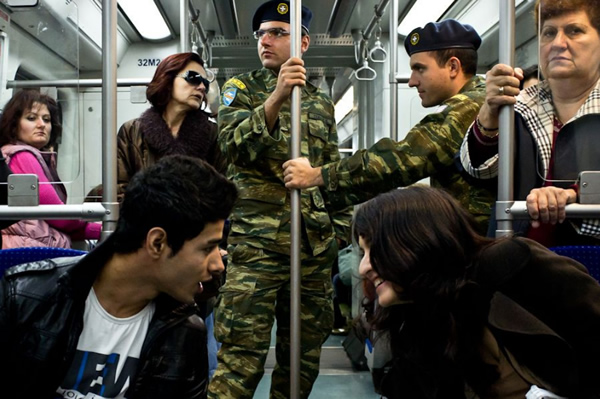 Silent memories of solitude, remembrances and mute symphonies playing beautiful notes in photography. Anka Zhuravleva's art of photography walks hand in hand with her astounding creativity. Levitating pictures and moodaholic portraits transfer us to her dreamworld filled with enchanting fantasies and splendid moments. The relation between the Nature, animals and toys are a beautiful poetry and an example for the vision of the photographer.
Still life captures resembling closely to painting standards, Anna Nemoy surprises us with her stunning portfolio full of creative and artistic still life captures. The objects she chooses to appear before her lenses are certainly reprising and vibrant, stellar light makes the scene much more pleasant for the viewers to visualize the life within the content. Beautiful choice of objects such as fruits and flowers placed rhythmically to suit the valuable mood and artistic pattern, Anna had set a wonderful trend in creating these masterpieces with available light and objects within our living room.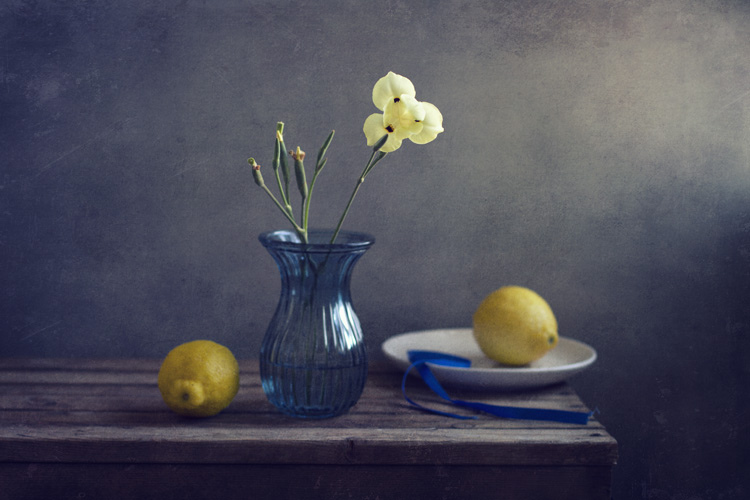 Meet Asri Pamuncar, a fantastic talent from Indonesia. Her specialization in food photography is very much evident through her pictures. Her gear is minimal, where she often relies on natural light for shooting, Asri tells us that shooting this genre has given her immense satisfaction and shows us her brilliance through passion and patience. What becomes a very acceptable truth is the possibilities photography can generate to evey woman who is at home. The variety of things they could accomplish and achieve through photography becomes a growing chapter.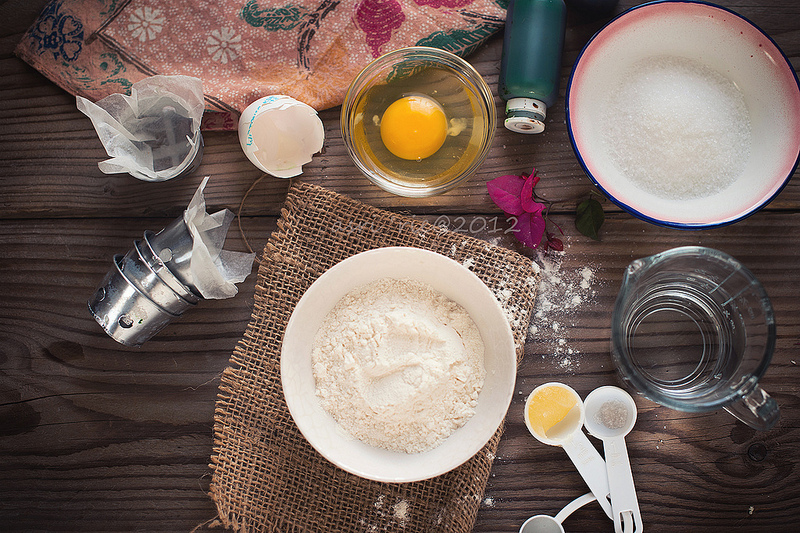 Ata Adnan is a Street & People Photographer from Bangladesh. Adnan's pictures makes us feel every bit for his beautiful country and the soulfulness of some fantastic people who live there. These pictures show us his level of comfortness with his portraiture characters and their answers inform of beautiful portraits to the lenses of Adnan. The way he chooses them carefully and pin their wonderful emotions with thoughtful stories into a beautiful photograph is stunning.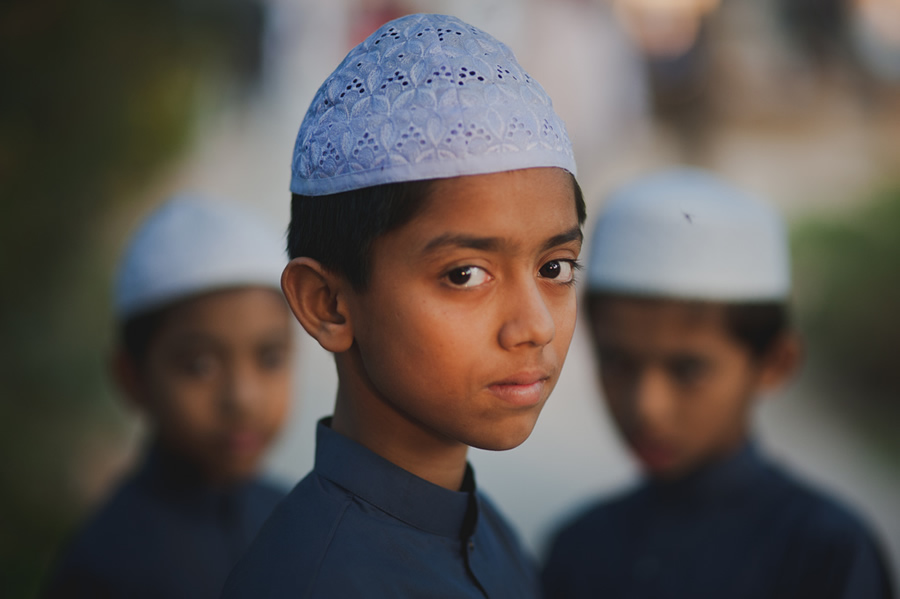 Inflight and some majestic feathers scattering over the skies, the dots and colors, dancing with their beaks, Axel Hildebrandt shows us some of the best bird photographs pictures ever taken. As we all know, Actions and flight are two important factors in determining a good bird photograph, these pictures shows us why Axel is one of the best in business. A treat for any natural lover and a dream come true for a photographer of his class.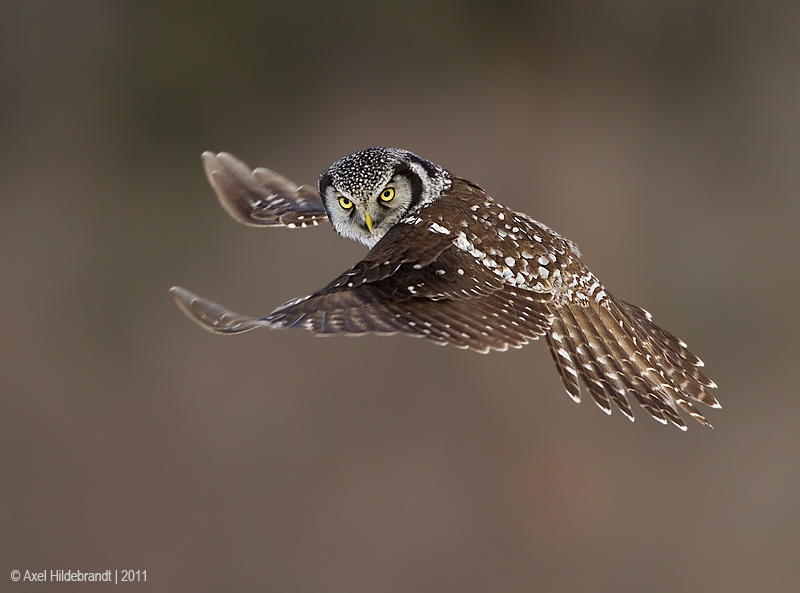 Balarka is a freelance documentary photographer from Kolkata. He is also interested in street and travel as well along with social and thematic stories. His photographs have been published in different national and international magazines like Lonely Planet, National Geographic, Invisible Photographers Asia, IIT Hyderabad, Epson FotoFlock etc.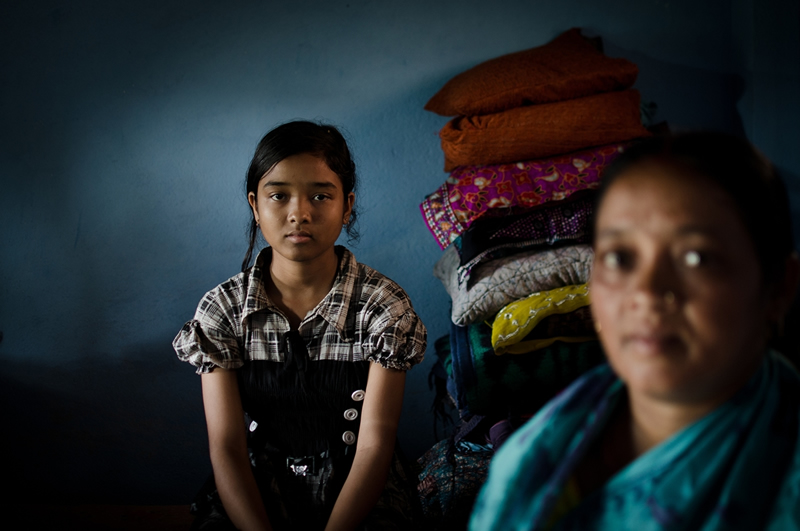 Meet a 21 year old, who says photography is not something he likes to do by calling it an activity, for Barbos its more about the frame and the intriguing thought process behind each and every picture. Being a student of Cinema in a renowned university, Barbaros's knowledge on art and beyond is fascinating and makes us go in awe. His intelligent answers are in a way true reflections of his work. His pictures have a trueness and soul within, as he himself describes them to be very depressing and unhappy forms.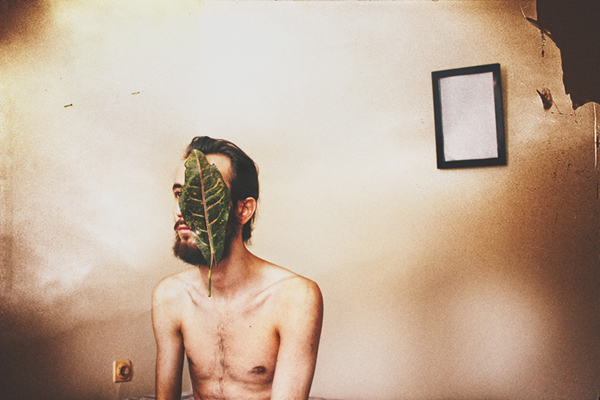 A Photo Series on Stranger, speaking to them, making them familiar to the lens and then shoot. How hard can it be for most of us, and even harder would be to get a classy portrait. Street Photography is all about guts and your courage to face a stranger, smile at them as if you know each other for years and get back the result. Here Benoit has really mastered this technqiue of approching a perfect stranger, photogenic stranger and make a portrait which is brilliant in every aspect.
Her vision is parallel to art, Beth Parnaby has got amazing talent in surprising us with some of the most beautiful and arresting self-portraits. These portraits are meaningful and guides the viewer into her own world. Natural lighting with minimal gear above all loads of imagination is what she calls the ingredients for a beautiful portrait.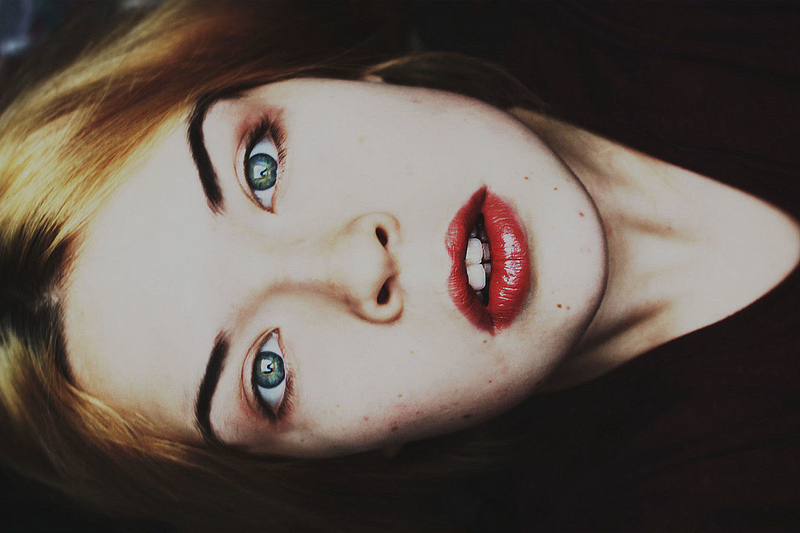 One Photographer who loves to capture the chaos in our urban environment. The colors and vibrancy he brings to his pictures is compelling for anyone to get locked. Biswajit Kumar loves street photography for this very reason, through his pictures he makes us stand in the moment of place which is an amazing trait as far as street photography is concerned. Unique compositional skills with excellent aid of colors makes his pictures stand out. Listen to what Biswajit got to speak about his style of photography.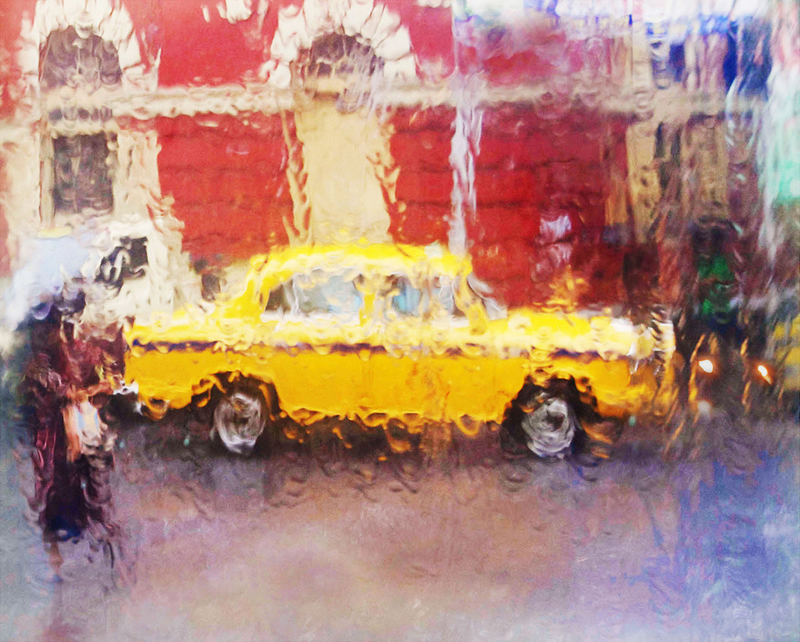 Intense and strong patterns of human stories encrypted in the shapes of various faces. Brett Walker has his unique style of portraying the lives of people, what has inspired him to capture these daunting portraits must be really spectacular. All these unique and bold faces, resemble each other and keep chanting a voice which seems to be unheard and arrests us with their mysterious or peculiar be it look or the body language itself.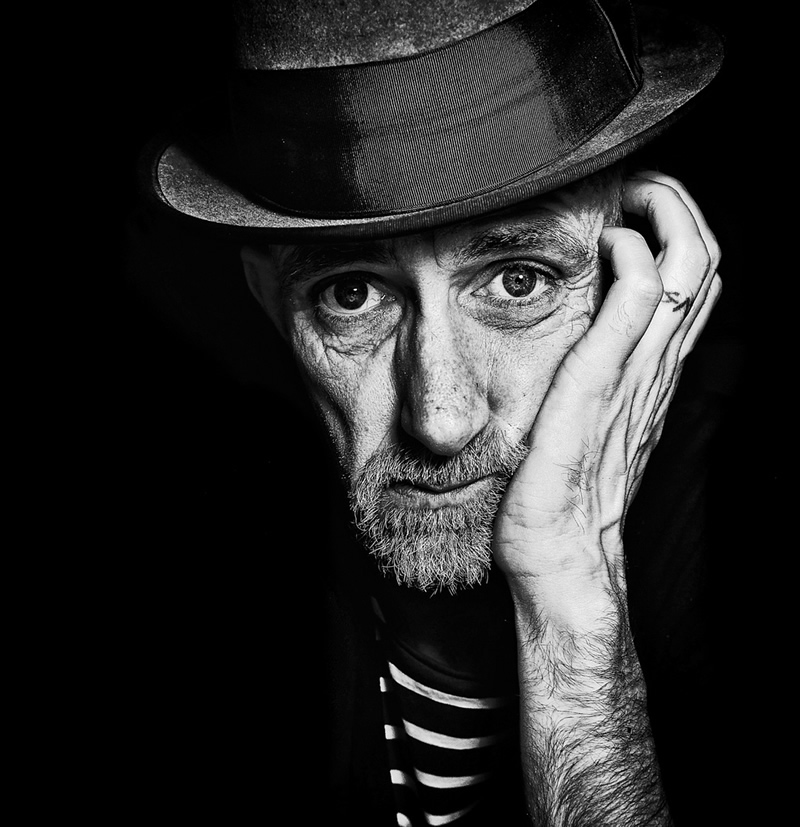 This week, we are showcasing an outstanding street photographer Carmelo Eramo from Italy. Every photograph here is vivid in its artistic value and expressive in terms of emotions and culture. Lets get to listen more from the photographer himself.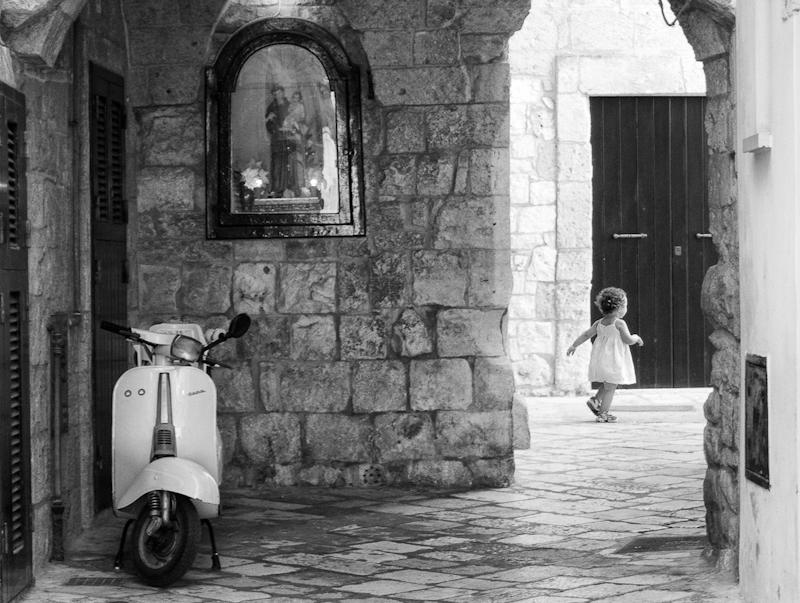 It is pretty impossible not to fall in love with these landscapes. Valleys of dream and scapes of paradise, and it does takes ample time to believe the beauty of earth through these brilliant landscapes. Chip Phillips tell us he lives in a photographers paradise, hailing from Pacific Northwest he does explore a lot in this region to capture the unseen beauty of it. Pictures which are unlike others, surreal and unimaginative. Chip believes that talent can get a person quite far, with the right factors of passion and dedication. Curiously asked about his inspiration, humbly he tells us its the natural beauty of this world.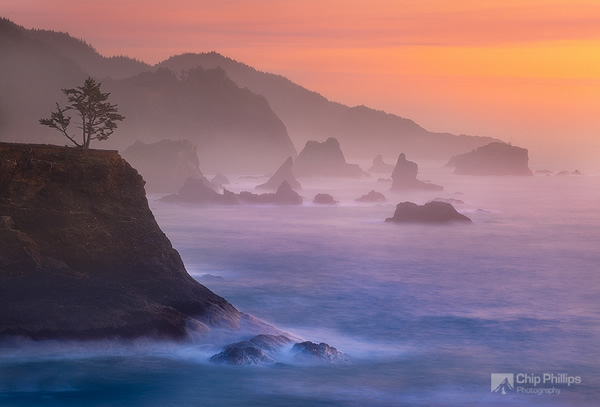 Portraiture parallel to the worlds of cinema, the toons and sometimes the mystery of a underground world. Daniil Kontorovich is an unique portrait photographer. There is always a sense of mystery and gloominess, one could easily relate to with his pictures.The tones and eyes speak a sensible silence taking you close to the mood, Danii likes to convey. Interesting backdrops and scintillating characters makes us feel as if it is a frame from art film.
One amazing photographer whose passion and indulgence towards photography seems more than inspiring. Meet David Schultz from Utah, who has overcome many obstacles in his life and has emerged as one of the greatest photographer in our generation. His exploration over various parts of world are drawn as beautiful signatures through these photographs, his love and passion for the polar is immensely admirable and takes photography close to the days of art. Let us listen to his answers while taking a look at his wonderful works.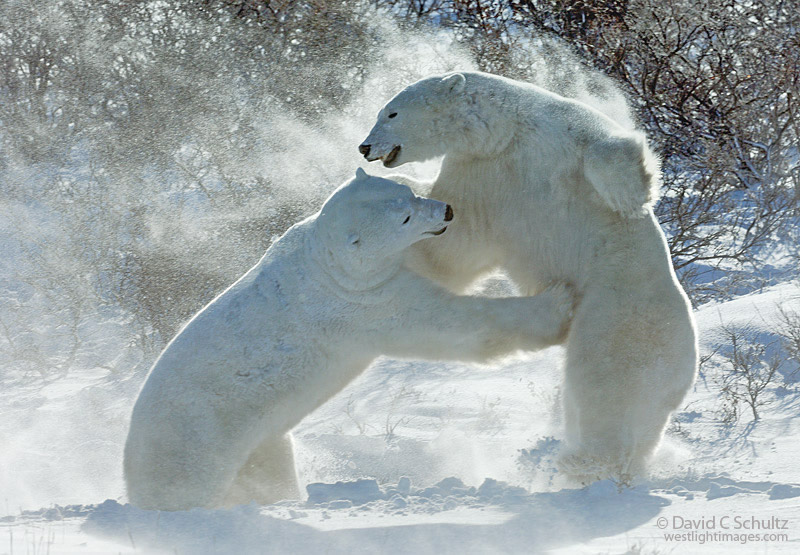 One amazing photographer whose passion and indulgence towards photography seems more than inspiring. Meet David Schultz from Utah, who has overcome many obstacles in his life and has emerged as one of the greatest photographer in our generation. His exploration over various parts of world are drawn as beautiful signatures through these photographs, his love and passion for the polar is immensely admirable and takes photography close to the days of art. Let us listen to his answers while taking a look at his wonderful works.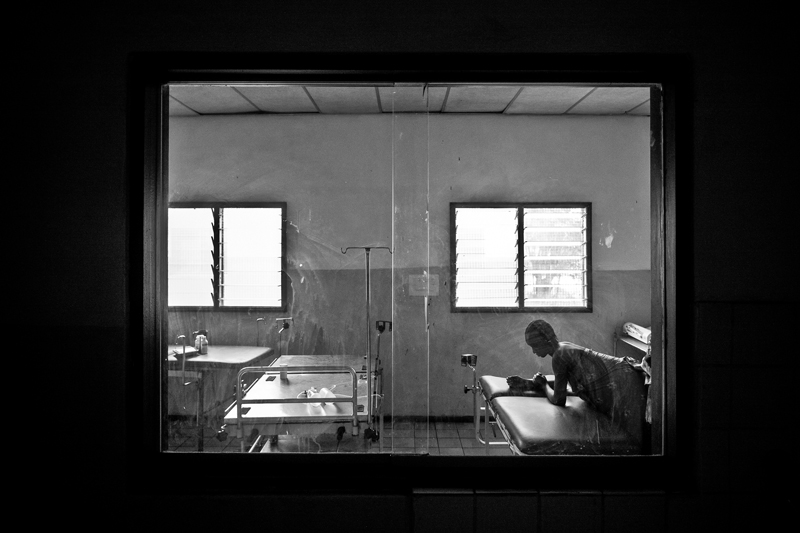 Meet Dhruv Dhakan, who day in day out works constantly with various shapes,geometries and color patterns at his desk. How curious would it be for such an interesting artist to work on the streets with his camera, blessed with a critical eye for shapes, geometries, lights, shadows and most importantly compositions all around.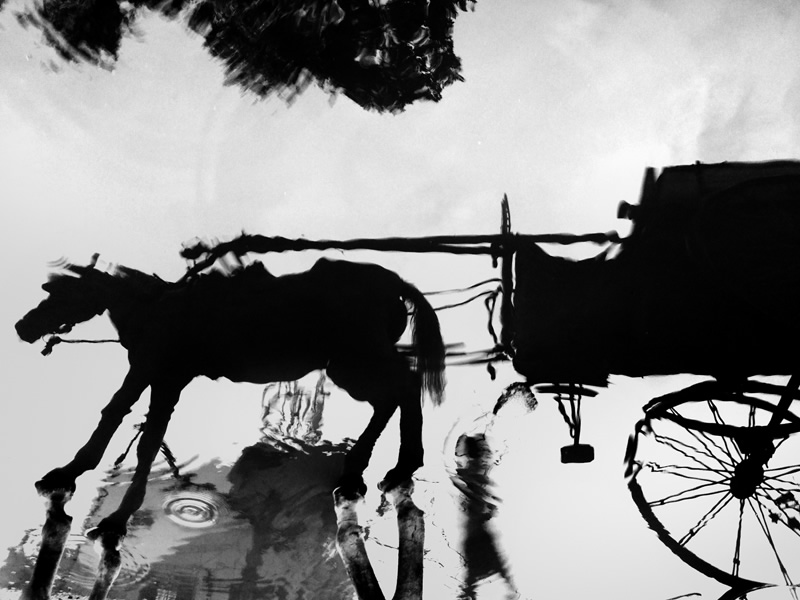 A Mechanical engineer by profession but destined to be an even better photographer. Meet Dinesh Maneer from the state of Karnataka, India. Dinesh had always been an ardent traveller and his love to get exposed to various cultures and interesting traditions, people their lifestyles are getting reflected onto his photographs. Accepting to the tag of travel photographer, Dinesh speaks and reveals many interesting facts about being a travel photographer, the facets he developed over the years, his journey and much more.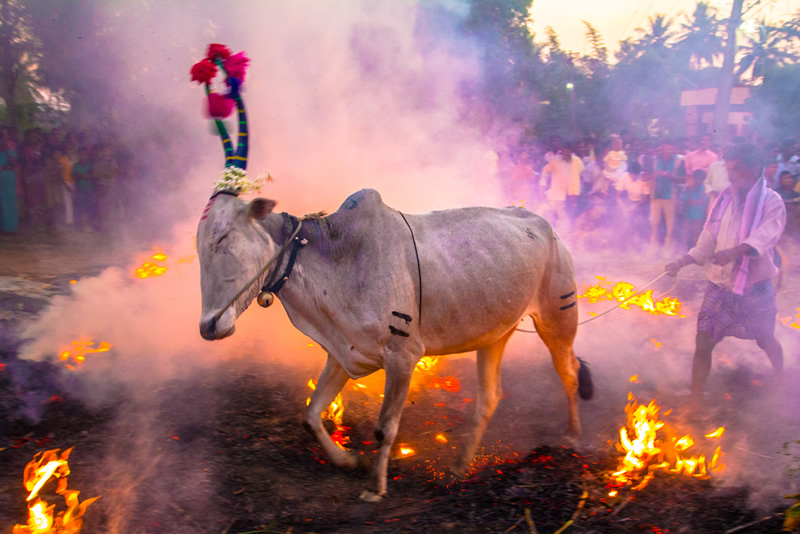 Channels of Childhood memories, dreams which come in all sizes, mixed emotions, all of these grandly illustrated in the background with characters bringing the mood of the scene in the foreground. Fantastic way of story telling by Dominik Smialowski. He says his work is just bits of his childhood memories, take a look for yourself to believe.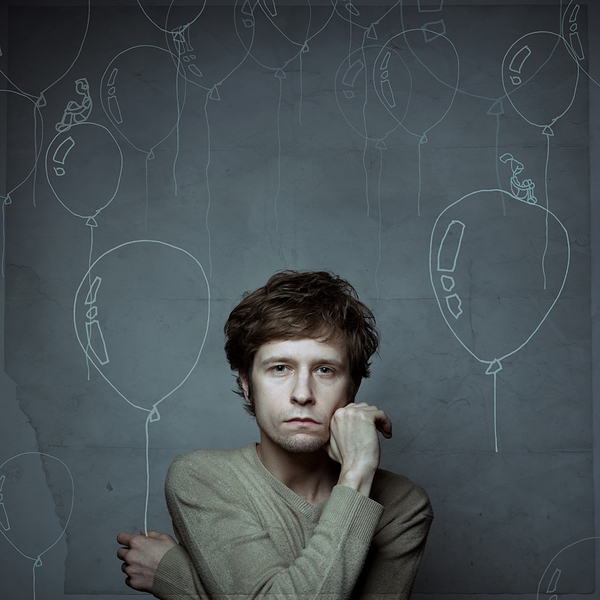 Elena Gromova through her photographs makes us forget the daily dizzy world we live in and pronounce her silent art photographs to us. There is a gloominess attached with every picture here, it makes us wonder the heart-lines of the child while portraying for the photograph, and pushes us to draw a world which belongs to them. Smelling tender innocence and extreme purity. Of course Art is pure and Elena proves them through these wonderful creations.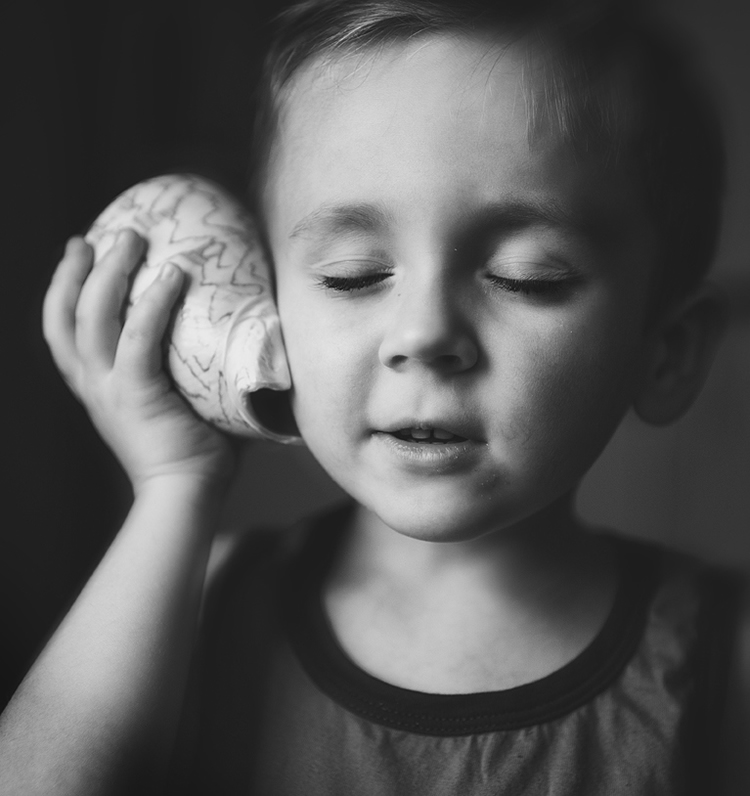 How often we encounter an aeronautical engineer doing macro photography with some grand passion and perseverance. Meet Fabien from France who has been practicing this genre of photography for quiet sometime, his pictures are crisp and stellar in areas of subjectivity and light. A wonderful craftsman in capturing the minute insects and macro organisms.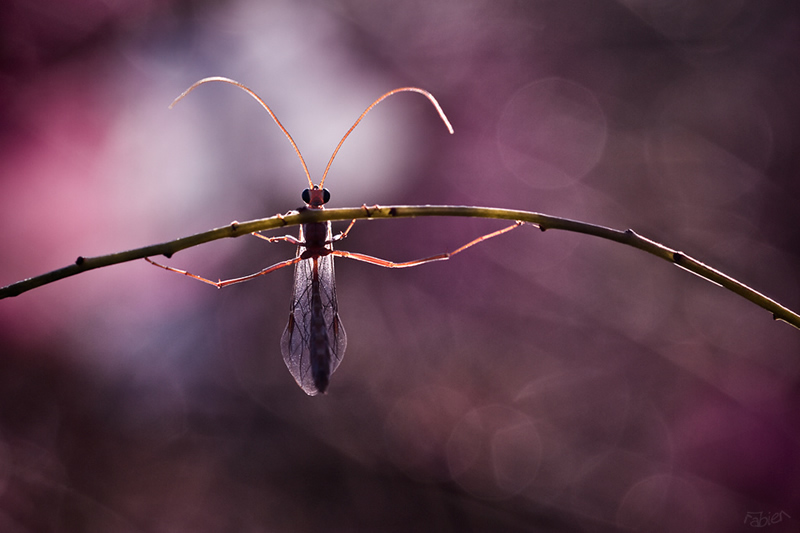 Graphical elements, their subtle translation with the much relative subjects inside the frame plus enormously huge compositional skills, Francesca Torracchi's pictures are symbolic and are easily understood. What surprises us most is the fantastic display of characters and graphical elements steadily complimenting each other in every single frame. A Beautiful Portfolio from this Italian woman.
Hear it from one of the finest of finest wildlife photographer Frits Hoogendijk. His thoughts on capturing the mood of the nature, the very necessity for him to choose this genre of photography and much more. He speaks deeply on the art of observation, the right gear, his favorite spot for sport and most importantly various techniques for a great picture.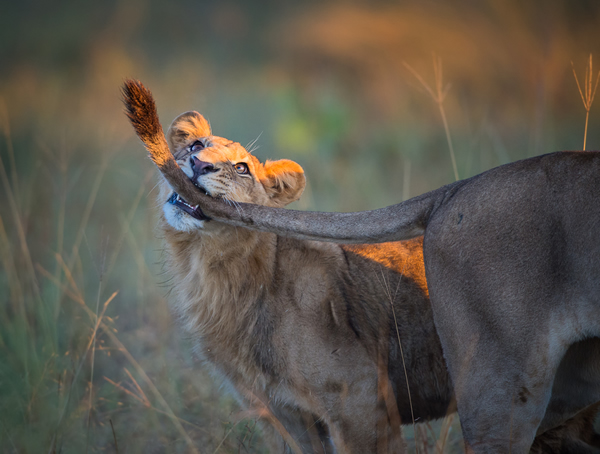 Camera is the integral part of Gabi as he confesses for he cannot imagine himself without it. Street Photography has been his favorite way of looking the world. Looking for the decisive moment, that special dialogue, then their shapes through wonderful light and color. Gabi loves to reorder the elements of streets through his unique composition. He carries his camera with him everyday with thorough passion hoping that one day he will be able to capture the photograph of his life. For those traces are already there in all his photographs.
Gianpaolo from Italy, impresses us with his crispy and poignant street captures. Being a strong fan of Master Photographer Elliot Erwitt, Gian does show us some comic and witty prospects with his street photographs. Clever and delicate surrounding in these photographs are great examples of elite street stuff and sheer brilliance in adapting yourself to the tales of modern era. His color photographs do have an artistic appeal and interesting quotation to them. Lets get to hear more from the photographer himself.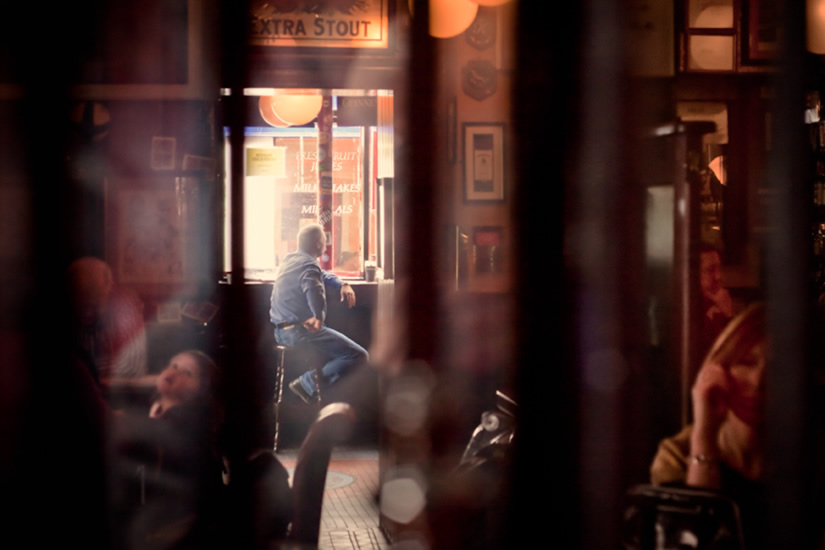 A silence of mood enacted in every single frame here. Gosia Janik is a polish photographer who is a brilliant craftswoman in portrait photography. Her Pictures are most often monochrome which are strong and powerful. The Square crop adds a plenty to the vision of Gosia. Be it the image processing or the introduction of her pet cat they add more vibrancy and an excellent relation to the scene. Mood as gloomy, strange and captivating as in these pictures. All the pictures here shows how good a window light can be used under challenging circumstances, in short brilliance overall.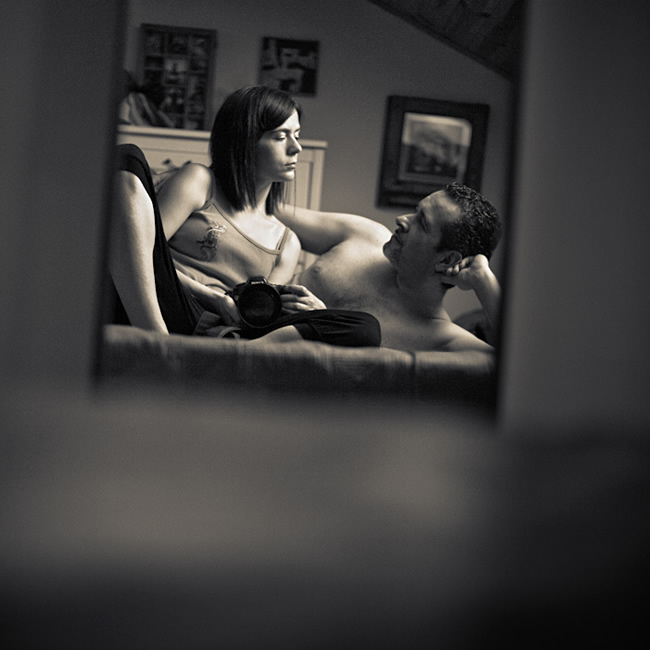 Emotions keeps tumbling as we glance through these photographs here. But what Greg Ponthus would eventually want us to do is gracefully admire and slowly intake these incredible pictures which are eternal and soulful to a longer mile. Most importantly, what admired me is the relationship between Greg and his subjects. There is this cold tension which slowly takes hold onto the viewer and increasingly pleases the inner self to keep looking for them.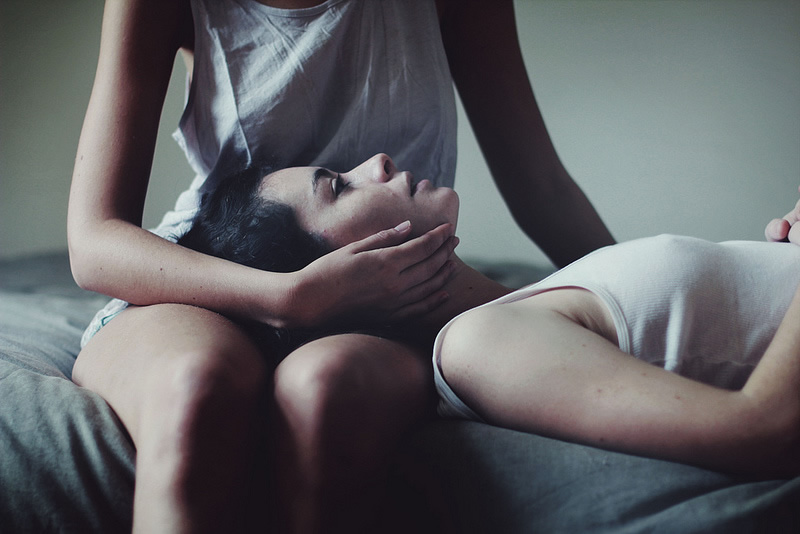 Feel the real smell of Indian streets as Gurunathan Ramakrishnan from Chennai shows us more of his magic through some of his street photographs. These pictures are very native and makes you feel for the raw smell of streets, the characters and comic stories rigged between them makes this style of photography very special. Somewhat dry and thick colors in these photographs takes you closer to the streets and interestingly makes us wonder how these simple moments and frames filled with characters can produce a photograph.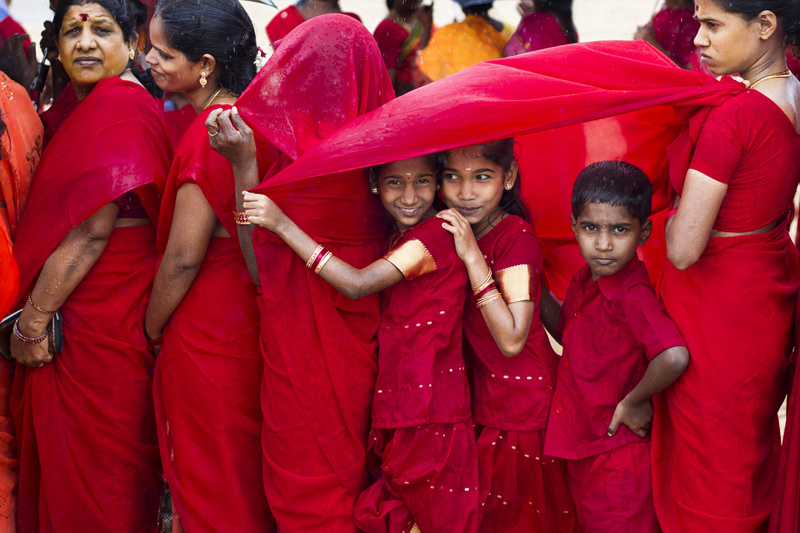 Sensitive Portraits, brilliant patterns of emotions in every frame of Hannes Caspar. Unique compositions within a closed room making the available light play some wonderful drama. His Pictures has the typical fine-art touch to the people's faces, and the portraits do express the very quality of love and life. Sense these beautiful souls right before you replying to you through their actions. A Fine-art Portrait Photographer of a own kind.
Achieving an art mood with a portrait is a daunting task. Here Jan Scholz seems more than a master in crafting these exquisite portraits of females into a wonderful vision of art. The dramas in forms of female and the elegant light playing the master game is a real treat for art lovers. Emotions and atmosphere created in every portrait of his induces a sense of calmness and rests out our hearts for the treat of art.
Street Photography in color, not everybody's choice these days. Jason Reed's color pictures captures the flavor of the streets with wonderful substances of humor spread evenly on the frame. Excellent eye for composition and knowing when to press the shutter is much evident in these brilliant street pictures. Every picture seems to identify a specific scene much interesting in our daily routine life, the very essence of street photography we suppose. Jason Reed's approach here is more subjective compared to the contemporary pictures. A top notch color street portfolio.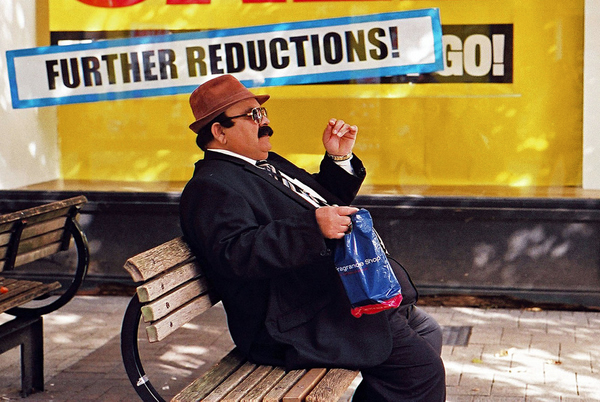 Jeff Krol loves to do it the way any Cinematographer would love to. He takes photography one step above, be it the color tones he chooses to create or the kind of framing he composes, there is this peculiar feel of it. Making each and every frame of Jeff very close or even as similar to what we see in films. Yes, some utterly inspirational and picture perfect creations from this great talent. To top all of that, there are these scintillating moments with which Jeff makes these photographs even special. A typical slow motion scene picked from one of the finest works of a Cinematographer is what reminds us.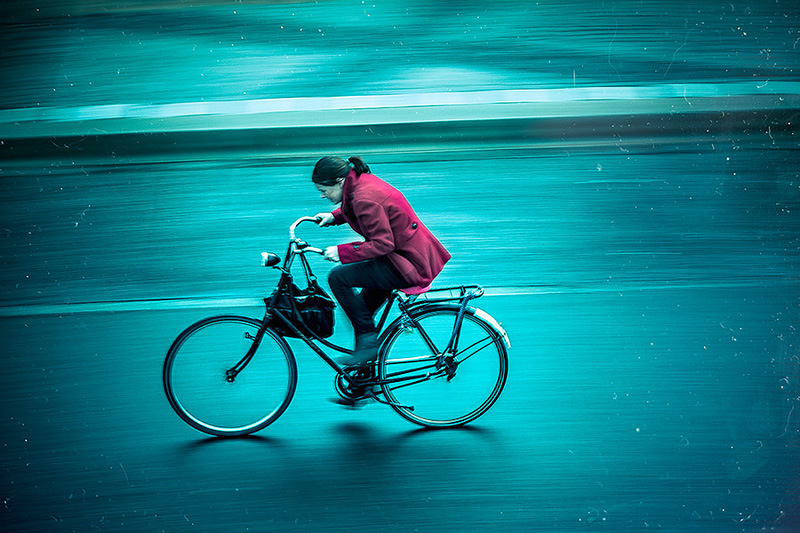 Against the laws of physics but much familiar to the surreal nature of creativity, Joel Robinson is known for his spellbinding self portraits. One who loves to cycle in the air, fly with an umbrella and dream for a life size coffee mug. Its exotic and uniquely surreal to imagine these kind of created wonders. Joel has this unique way of interpreting his thoughts and simple clauses of dreams into wonderful photographs.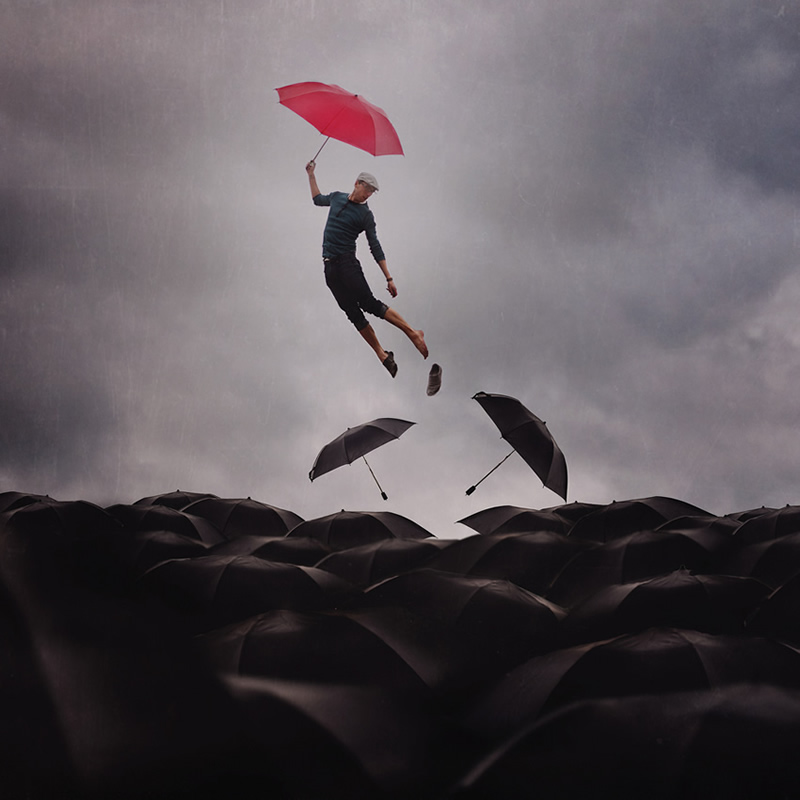 One photographer who has devoted himself into photographing people of Africa, a continent which he is dearly in love with. Having hugely inspired from chiaroscuro style of art, John's Portraits show us the value of light and dark with stellar faces adding magnificence in every picture.
John is an international award-winning photographer who embodies a new school of photography known as "eclectic aesthetic fine art" (EAFA). Always in search of enlightenment through an insightful imagination to fulfill his photographic vision, John finds the complexity of beauty across multiple subjects (i.e., abstracts, architecture, landscapes, and portraits) and translates them back to the viewer with an aesthetic emotion and visual music for the mind.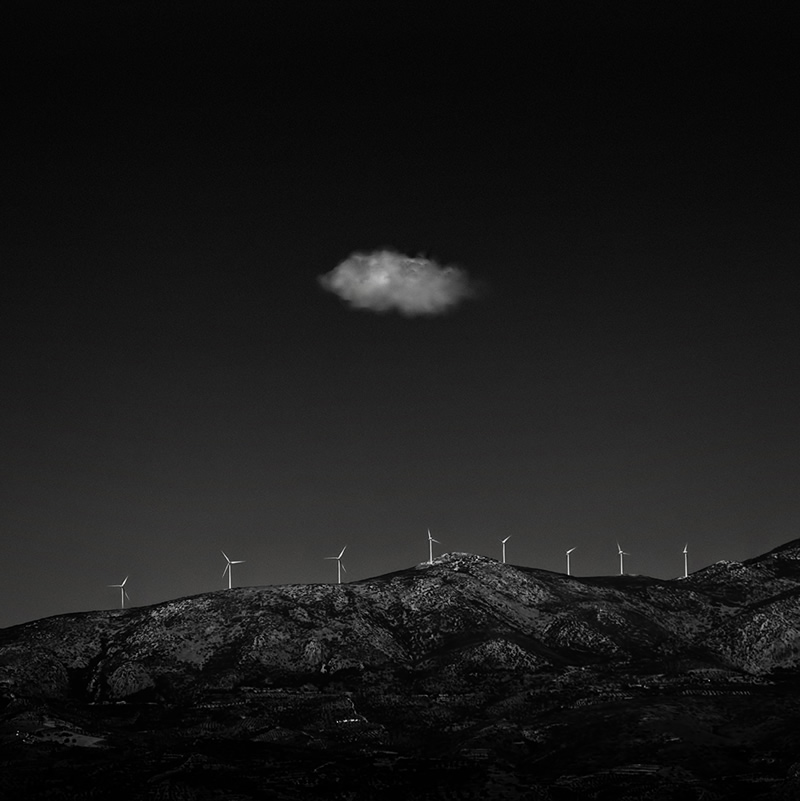 Intense and strong work by Jonathan van Smit. Streets with surreal and strange darkness makes us sense a bone chill, whereas Jonathan continues to arrest these photographs often taken in conflict zones filled with sex workers and drug addicts. He feels these characters are very much subjective and even go beyond the word fiction.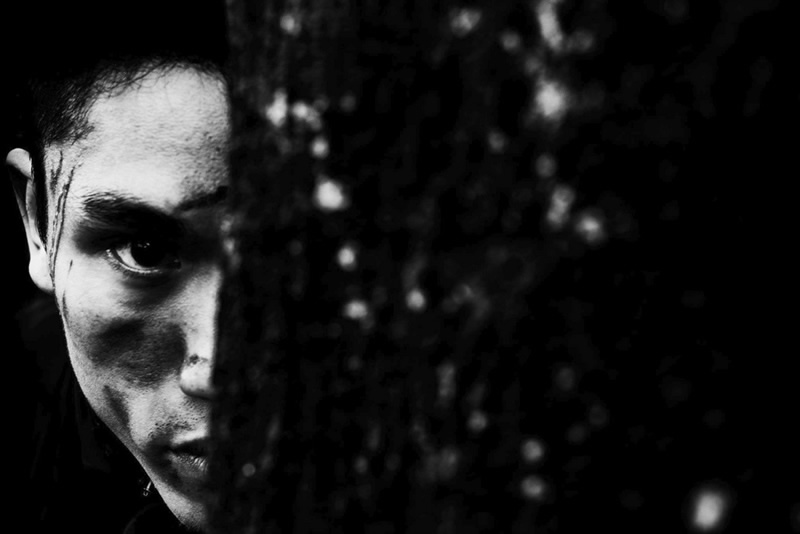 Silence in the morning, beautiful series of photographs depicting and describing the mood and dimension of the city montreal. Julien has been doing this project for sometime, and his work is versatile from capturing the blanket of mist all over the city to the black cats creating a high tension drama. The Solitude walkers and the geometries of some skyscrapers all form part of his story. The tones and colors gel well with the mood and surreality surrounding these cityscapes, makes us wonder the level of marksmanship from our mankind.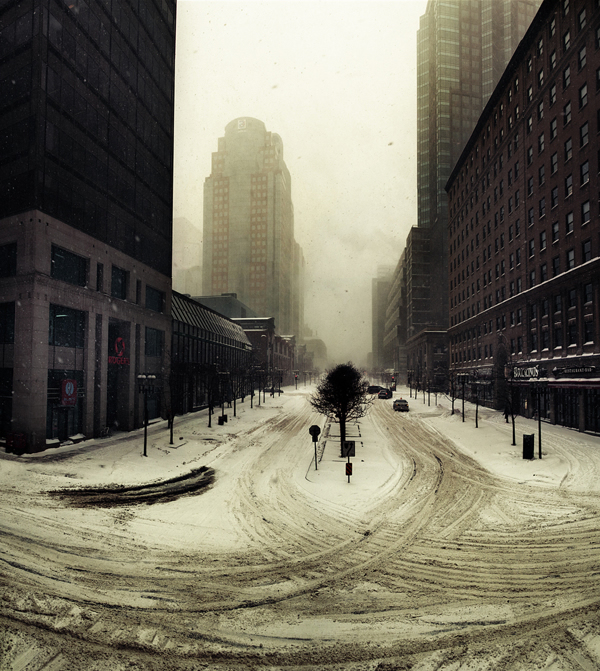 Kaushal Parikh, a travel and documentary photographer hailing from Mumbai. His Pictures are simple yet classy. They offer us a story to be listened and in every frame of Kaushal's one can sense the brilliance the photographer has got to offer. Here we have an interview with Kaushal Parikh, a few questions and some answers beyond photography.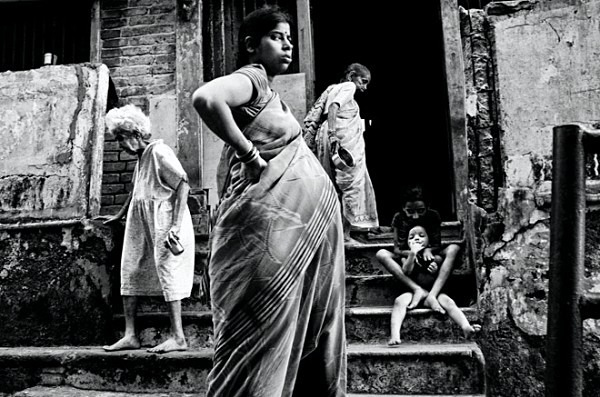 Based in Copenhagen, Denmark Ken Hermann works for a diverse range of clients amongst those leading brands, agencies and media corporations. Ken Hermann has a degree in advertising photography and his work has been published by a number of magazines and exhibited around the world. His City Surfer project made him the winner of Hasselblad Masters 2012.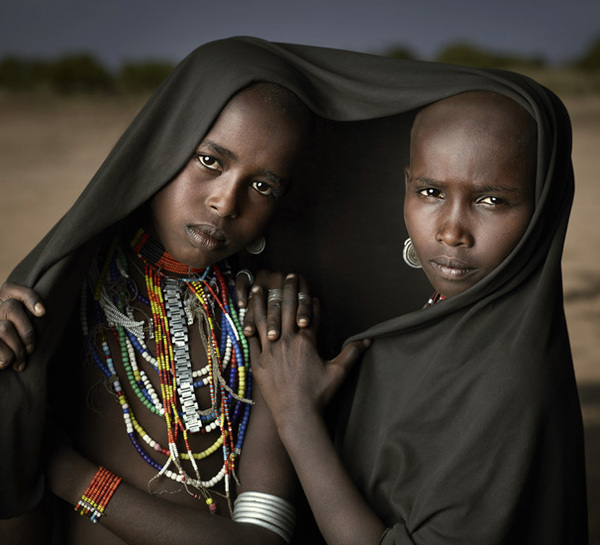 Laurent Roch pridefully says that he acquired this vision of artistic sensibility through his father's passion for photography. Laurent blends in the scene to capture the rhythm of it, the immediate reality, a wonderful detail or just a look with a great attitude. His Pictures are brilliant in terms of light and composition. Laurent loves to play with the ambient light by which he creates and captures the most famous "Decisive Moment" in most of his photographs.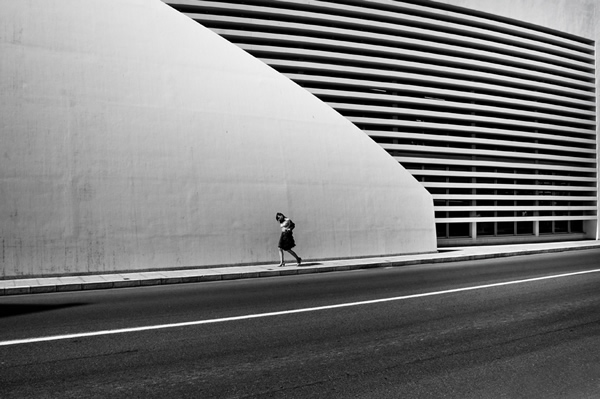 This time in our showcase section we have an unique talent from Montreal. Linda Raymond shoots most of the time with her 50mm lens and more often indoors. Her Pictures shows the wide range of still life objects one could visualize inside a closed space be it the living room or garden with some fantastic lighting and wonderful processing skills. Her Pet cat and the objects around her seem to interact extremely well within her dreamy frames. For every photographer with a 50mm lens these pictures are real treat for you to grab your camera and move around yeah inside your home start searching for that incredible picture which may be just around the corner.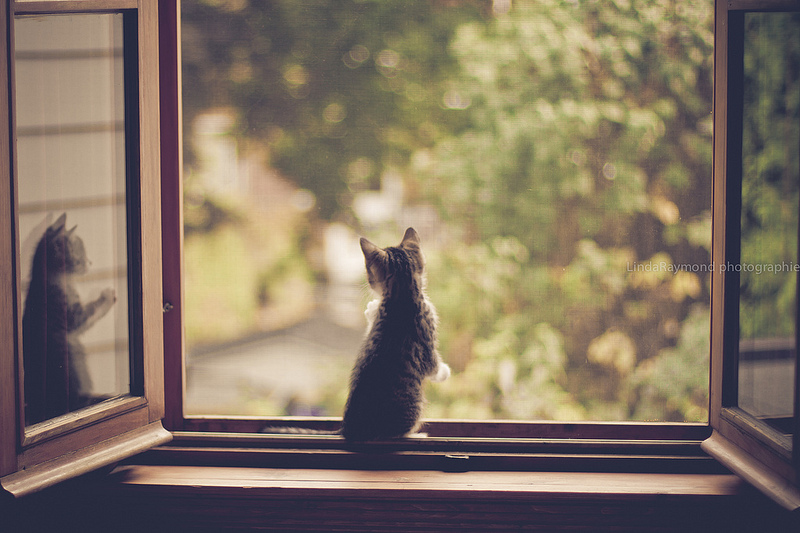 Simple Poetry carved with her camera, Lori Vrba produces these scintillating monochromatic pictures which are hard to take out from our minds. These photographs keeps ringing again and again for the depth they have conveyed and the words which are uttered. An Independent photographer, Lori continues to amaze us through her wonderfully sculpted words too. Let us hear more from the photographer herself..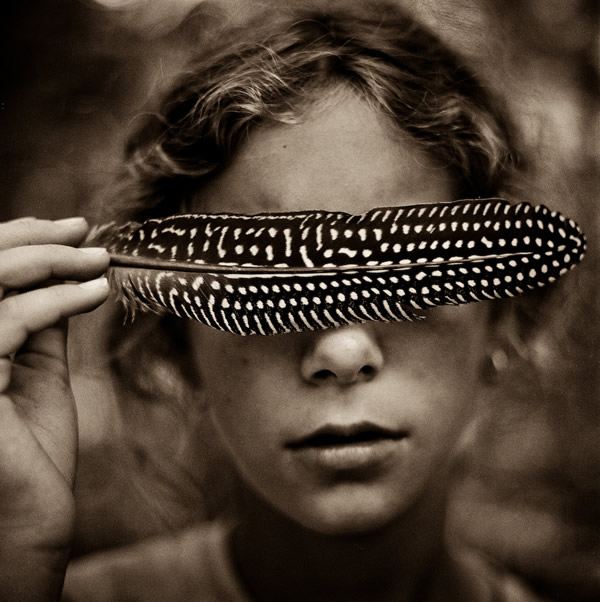 Lukas Vasilikos was born in 1975 at Heraklion, Crete. In 1996 he moved to Athens where he still lives and works. In 2006 he joined the photography seminar of Manos Lykakis and that's how he entered the photography world. From then on, he focused on street photography which is his real passion.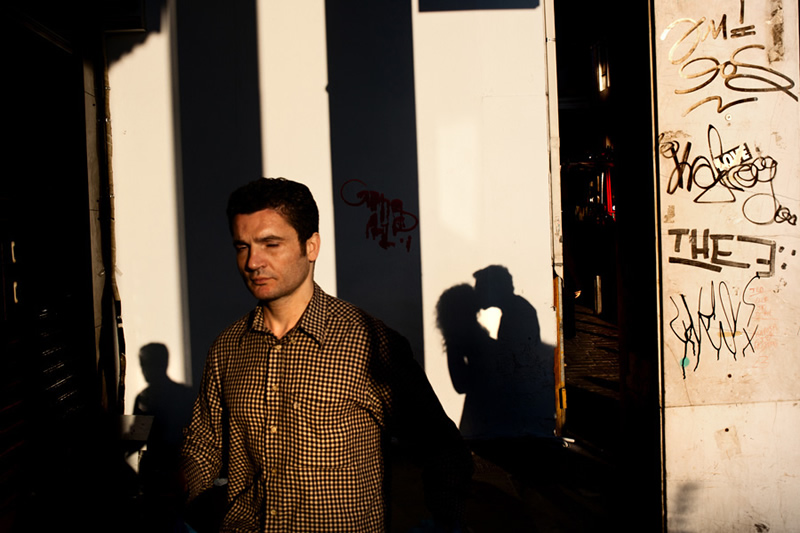 Meet Ly hoang Long from Vietnam. Since his childhood, he has been more than passionate about colors and wonderful pictures. This led him to start his career as a graphic designer, just like any of us, he too was introduced to photography by a friend. Which later made him to build his own darkroom during 1995 and quite strangely made him to quit his job for photography. Ly states, this is the story of how a photo hobbyist like him got transformed into a photographer who could inspire people.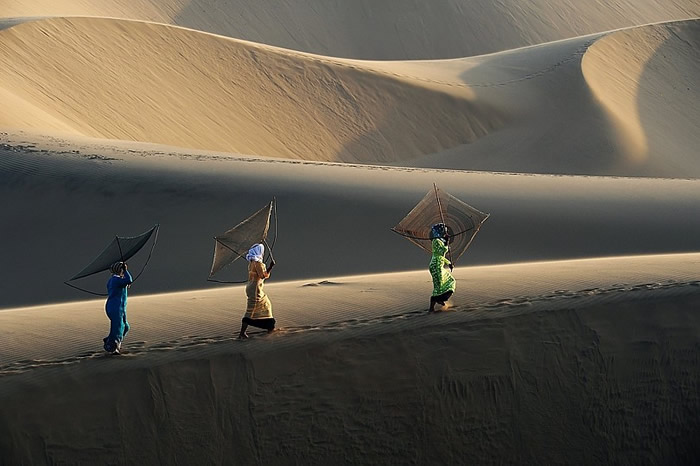 Portraits which bring out the mood and the character of the subjects through some sublime lighting and artistic color balance. Magdalena Berny is one of the finest fineart portrait photographers of our times who creates these stunning art visuals with her beloved. The Kids tends to be in a charming comfort zone before her camera, making the picture to adhere to our hearts even stronger.
Portfolio of a weekend clicker and passionate photographer Mahesh Balasubramanian, shows us his beautiful work on the people and streets. He describes that he loves to learn and inspire from some wonderful photographers around and tries to interpret them in his own photographs. Listen to more from Mahesh himself.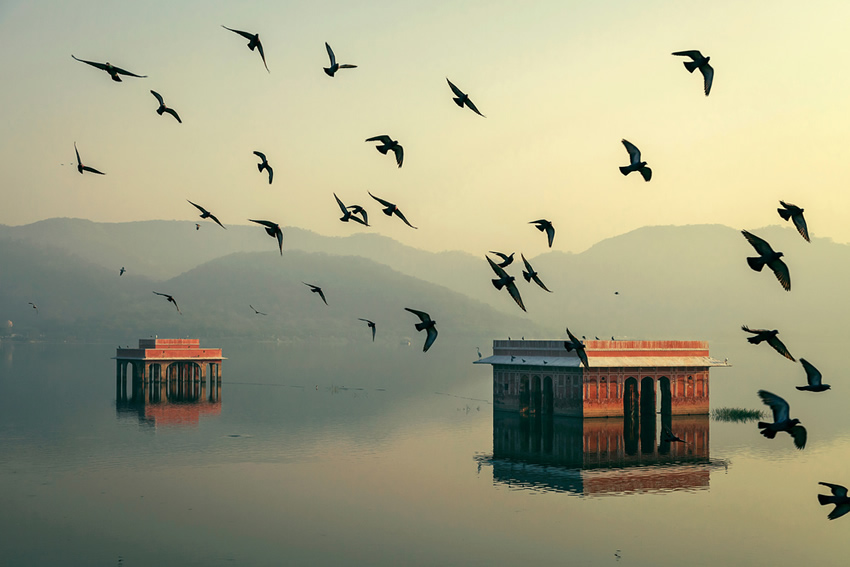 Simple textures of plants and vibrant green varieties in flora, Mandy Disher's strength and passion for photography lies in capturing the true spirit of nature. The Petals and Sepals of flowers, the silent music in them with brilliant contrasts within every frame adds glory to the buds she captures. Colors and composition with the right light in nature photography can produce some phenomenal images, here Mandy Disher's pictures speak this true value.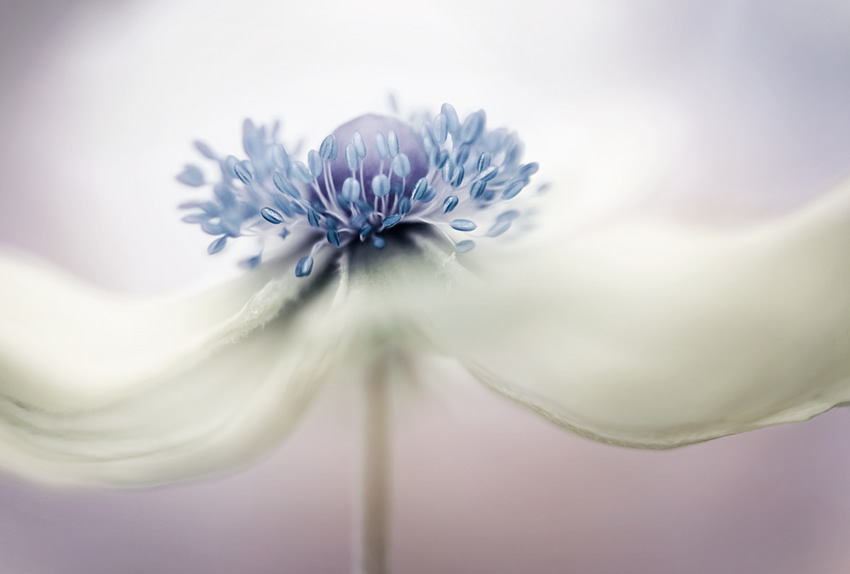 Stunning and out of the world captures of beautiful meadows from an outstanding altitude. This is Marcin Sobas for all of us, simple and elegant compositions playing a wonderful art touch to these photographs. There is this sublime light, mixed with beautiful play of weather elements and Marcin is a classy professional in knowing the creative components and light mechanisms for being amongst the best landscape photographers in our era.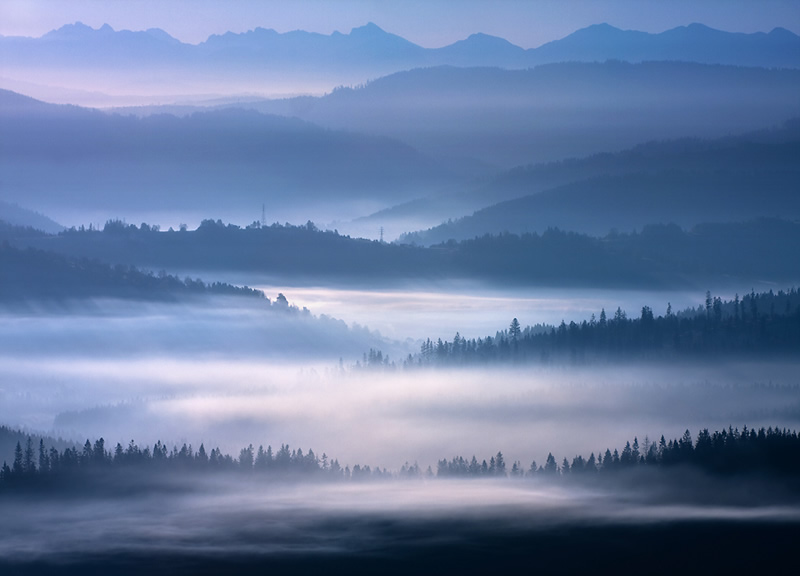 Maria Kallin, a nature photographer from the city of Stockholm. She loves to capture the wonderful artsy feel in the flowers and says she almost draws inspiration from a lot of photographers out there. Maria's pictures start to speak a dream with the subtle colors and innocent contrasts, a self learnt photographer who had this ardent love for flowers and nature right from her childhood.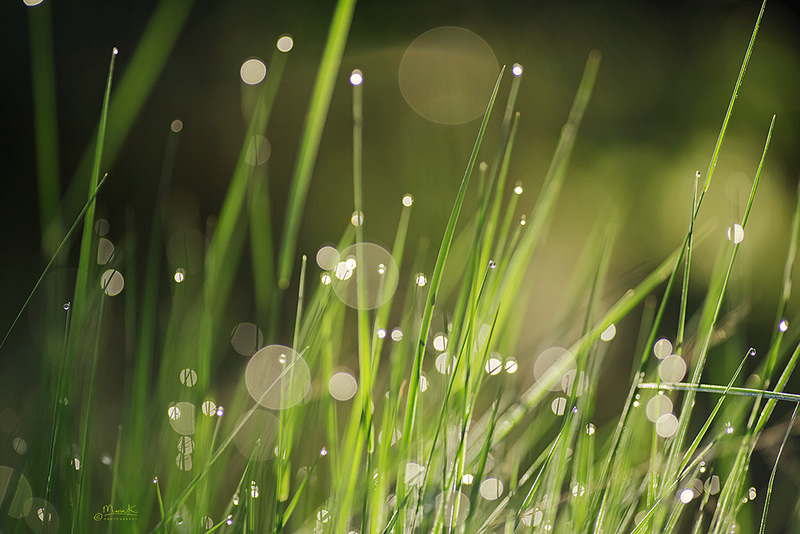 Shooting the silence on monochrome, gives a long ago feel in her pictures. Fantastic composition and vivid display of light and shadows makes it very compelling for us to listen to these People & Street Photographs. Maria Spyropoulou is a street and people photographer from Greece, who has done numerous projects in the above criteria. Feel the silence and a masterclass composition in every single picture here.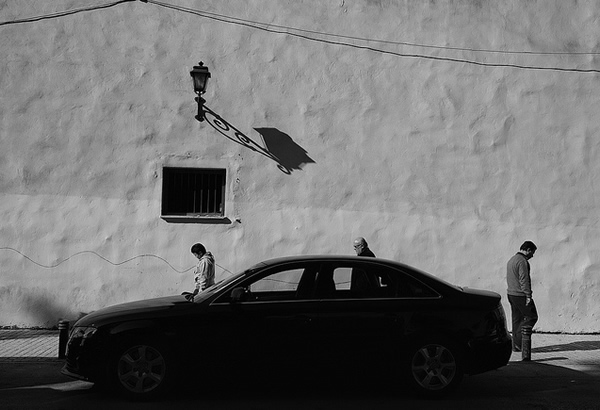 Straightforward and simple answers just like his pictures, meet Mark Carey, a london based photographer who has a wonderful vision and taste for street photography. In this Interview with 121clicks.com, he expresses himself towards his stint as a travel and street photographer, the factors and phenomena behind his shooting spree and most importantly tells us about his ideas and qualities as a photographer and so on. His love for India and his greatest fear all looks definitely interesting.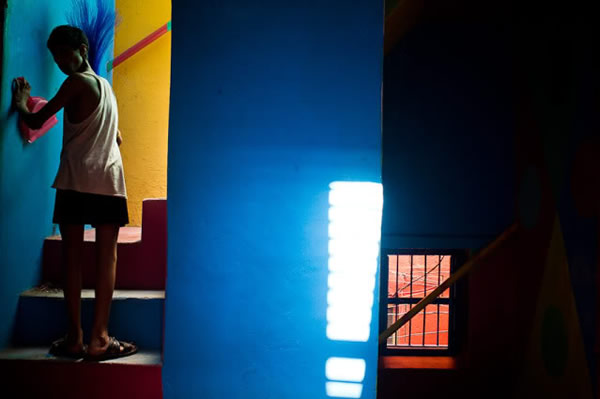 Remarkable achievement in the field of underwater photography. Read how a single photo can change the life of a photographer, the project he chose to interpret through his photographs is no wonder called the underwater project. The sense of helplessness, the very command of yourself to hold the breath and suddenly you see the scenes unfold before you. Its more than a study of how people interact with the waves. As always here too Mark wanted to do something different in this project of his, listen to him hear it from his photographs. Hold your Breath guys!!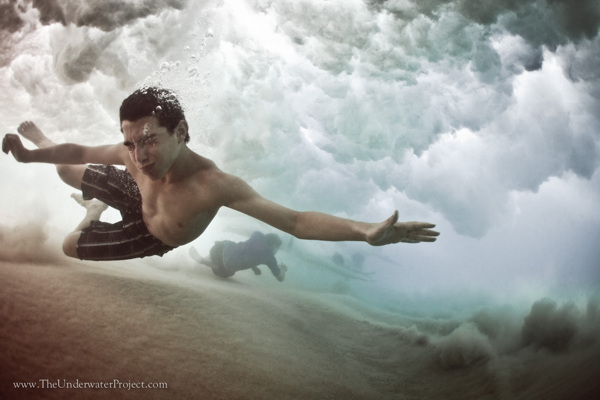 Extremely talented and passionate nature photographer Marsel Van Oosten speaks on his photography stints, Journey as a photographer and some valuable lessons on being the one and much more. His love for nature and the wildlife is obvious through his words and pictures. We are confident that this Interview with a photographer of his caliber should encourage, enlighten and outreach every aspiring photographer in this field.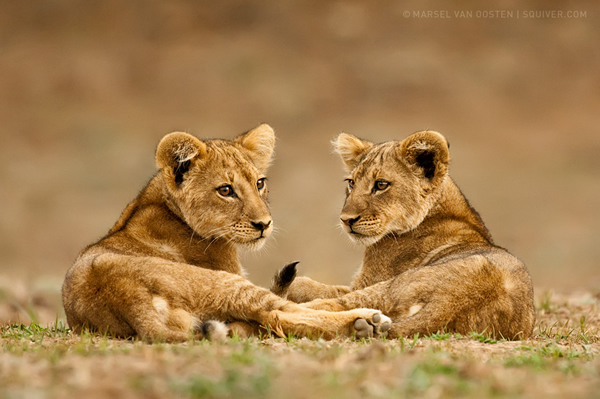 Martin Stranka has been more than a distinctive photographer, his unique and surreal vision for photography had made him do wonders. He loves to capture the state of mind existing between the dreaming and awakening. Winner of various awards and accolades, Martin answers few of our questions in this wonderful interview here.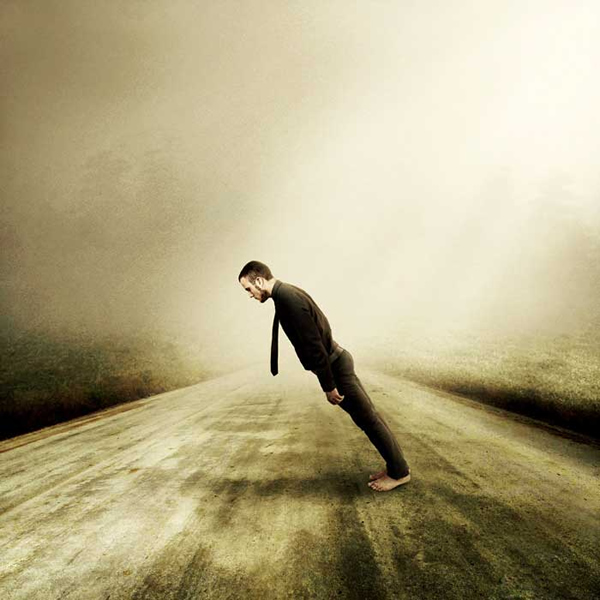 Stories in every face, emotions keeps boiling within these brilliant portraits by Massimo Sbreni. He has this unique style of presenting them in a square format, more interestingly almost all in monochrome. As they say, Emotive Portraits could well be the most difficult ones to shoot and it becomes very challenging to capture such signs in faces all from street portraits. Interesting isn't, that's what Massimo is really good at and he loves to show the unguarded moment in these captures.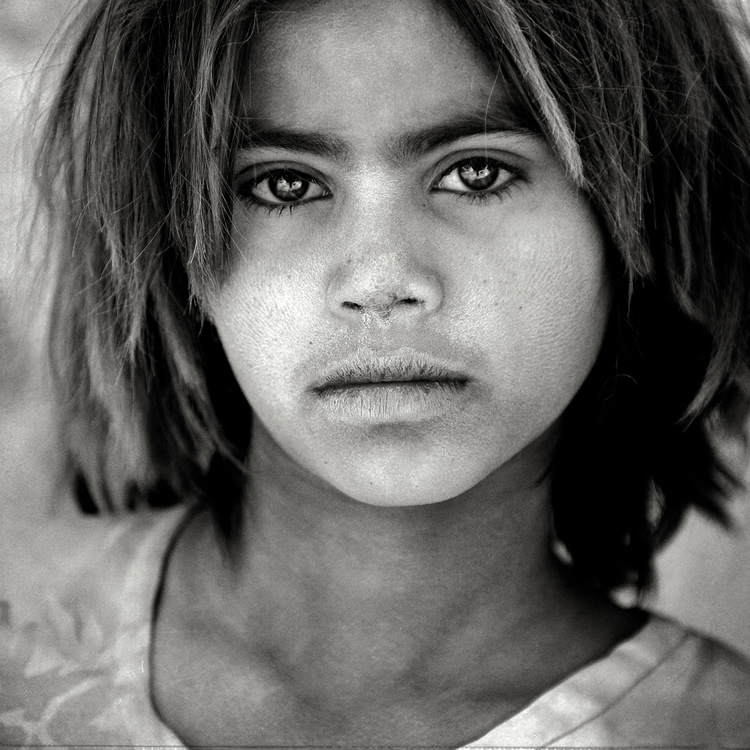 Feel the subtle dreams in the pictures of these beautiful kids and women on their motherhood. Excellent lighting and amazing surreal mood created within these pictures add the extra essence of art. Meg Bitton finds that her pictures speak more than words, eternal and admiring for the kids and the deep innocence within them. The Magic of life and her various beliefs towards them increases our love towards her work even more.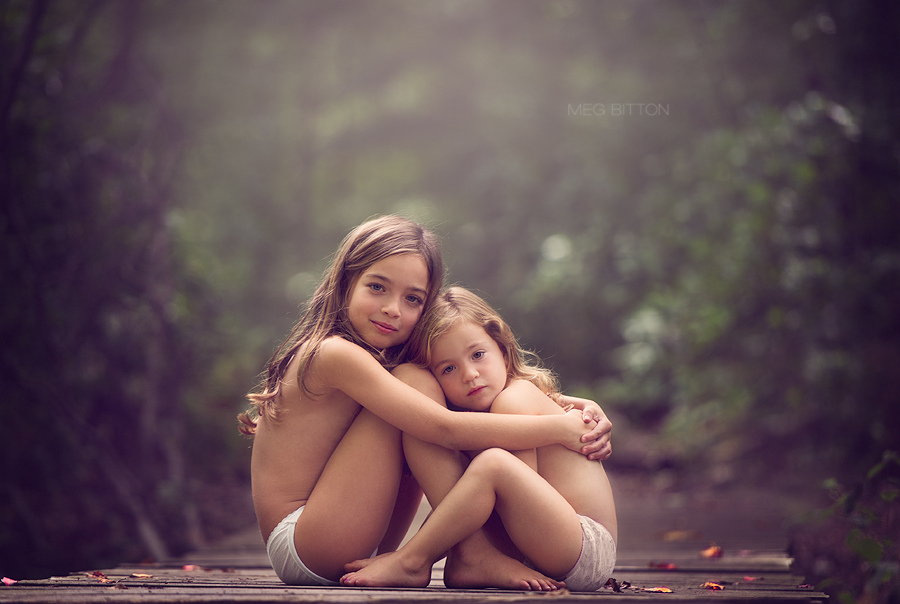 Silence of Iceland, brilliant choice of monochrome from Michael Schlegel makes it even more compelling for one to gel with these photographs. Silence and art walks holding hands in these misty and icy landscapes of Iceland. The Photographer had made a strong point to portray the scenery and mystery of these landscapes through his photographs. Take a look here for yourself to believe.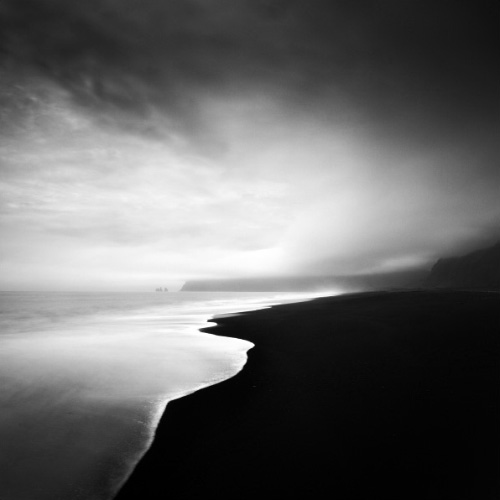 An unexplainable silence and a rather sad melancholy keeps humming across these monochromatic landscape photographs of Michel Rajkovic. A grand taste for composition and some majestic lighting all across haunts any artist. How difficult and relevant would it be to shoot landscapes with an emotional value. Take a look at this photographs rather slowly and much deeper, we find a soul, a solitary singing and on top of it a very human emotion.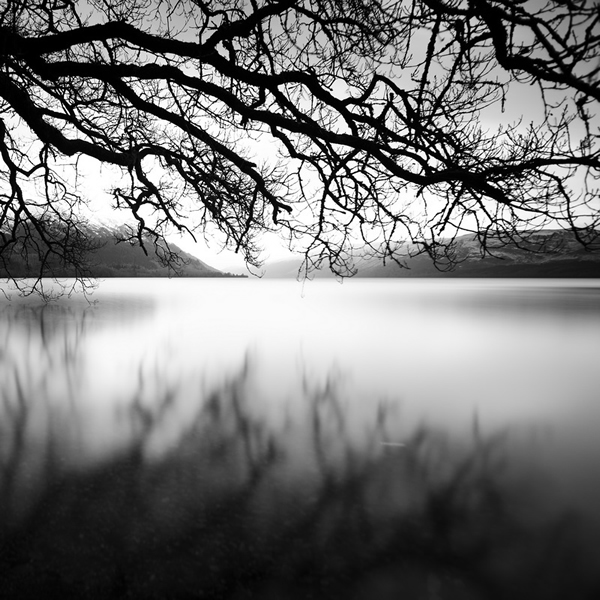 Mikko is a self taught fine art photographer who loves to visualize the world in different perspectives. Through his pictures he transfers us to a world of imagination. Mikko wants us to feel the same rush which he admired and have felt through while taking a photograph. His pictures are silent and mystical. Constant play between light and dark, mystery and illusion, art and drama within these landscapes has a world of its own and the pictures here takes us on a journey to another level.
Mohammad Moniruzzaman is a Bangladeshi Photographer who has been practicing photography since 2007. His photography represents the humans around him, in the well and in woe. His subjective approach to photo documentation results in images which reflects his own perspective on life.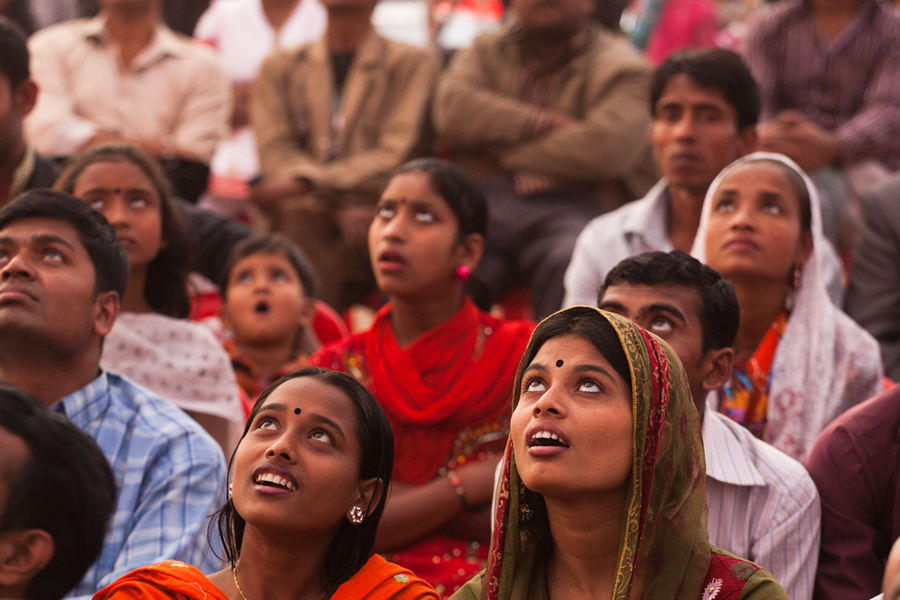 Listen to Morkel Erasmus as he passionately speaks about his journey as a wildlife photographer, words on advice and some fascinating experiences he had encountered over the years. His answers are at the right pitch and very straight forward, a fantastic person who is very much open to share his vision and ideas regarding this wonderful genre of photography.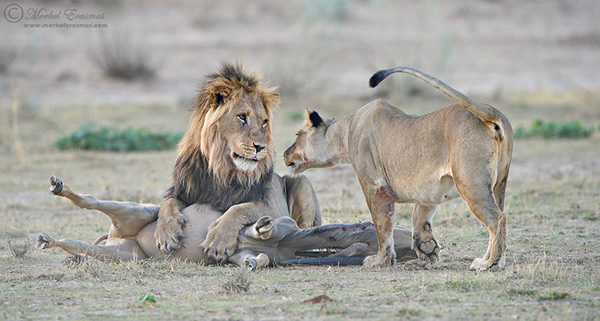 Mustafa Dedeoğlu is a Street & People Photographer from Istanbul. Through his wonderful street photographs, he loves to show what hasn't been said before. Mustafa's pictures makes us taste every bit of his wonderful country and there is this feel of nativeness in his photographs which is one of the prime reasons for the exquisite flavor of his country.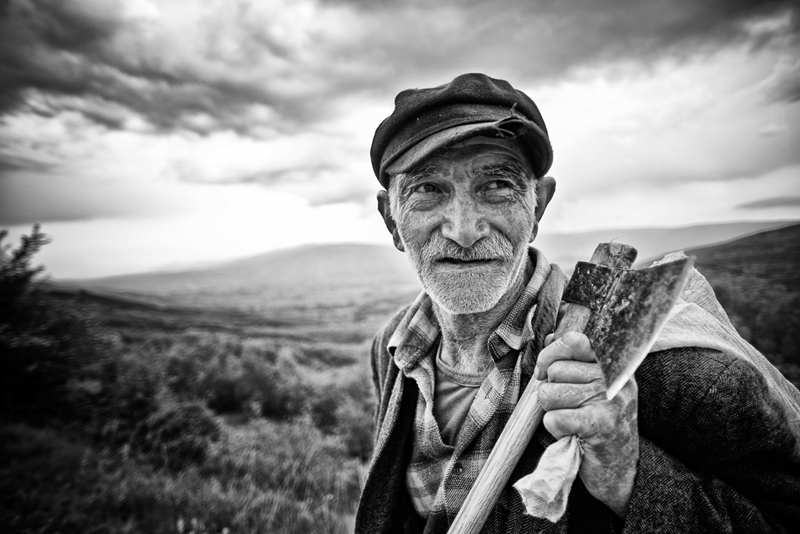 Nathan Wirth, hails himself to be a self taught photographer. Simply stunning and astounding quality of work on his monochrome landscapes. The long exposures are more than meditation with photography. He believes it is much important to remove one's ego before you get into creating something which really matters. A Brilliant Poet-Photographer one must admit.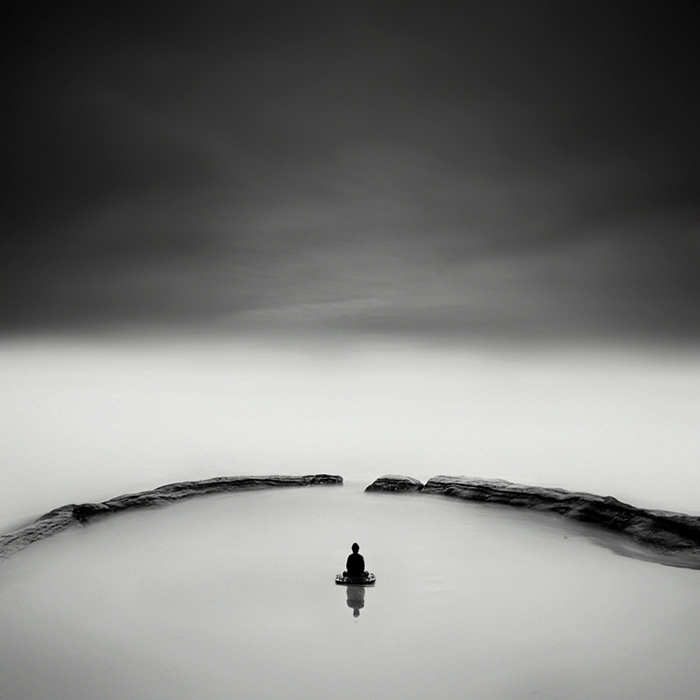 Brooklyn-based photographer Navid Baraty left an unfulfilling career in engineering to pursue his photographic passion. He was drawn to photography by its amazing ability to stop time, revealing unexpected details that the eye might otherwise never see. Navid is expanding his work into photojournalism with the desire to accurately portray humanity and shape the way people think about the Earth.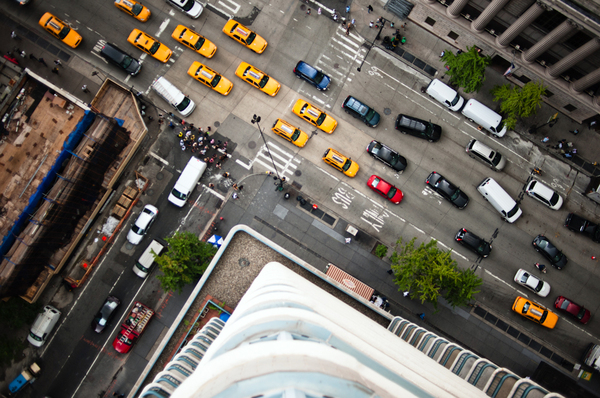 Stories in every face, emotions keeps boiling with these brilliant photographs by Nayeem Kalam from Chittagong, Bangladesh. Let us get to hear more from the photographer himself.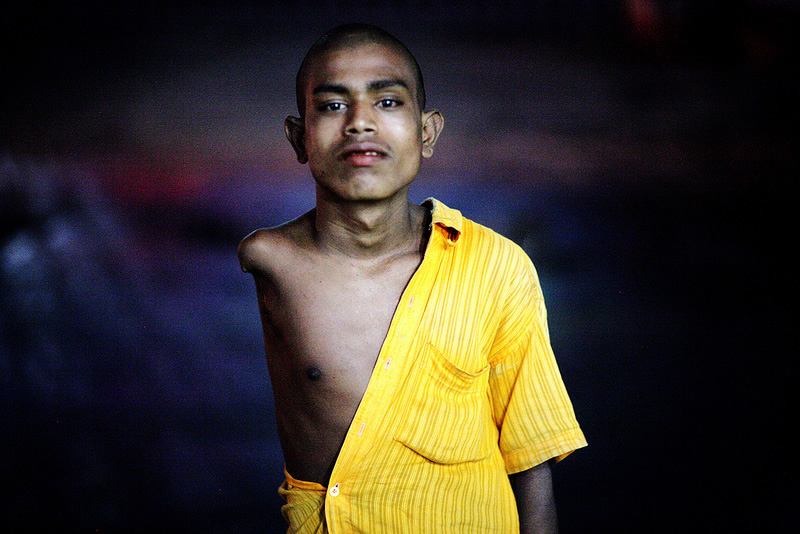 Nisha Purushothaman is an ambitious Nature Photographer who tends to have taken more than just pictures from these wonderful little feathered creatures. Her Pictures are spelling every bit of nature's beauty. Presently residing in Dubai, Nisha strongly believes there can't be any shortcuts for success and pursues practicing every bit of this patience demanding genre of photography.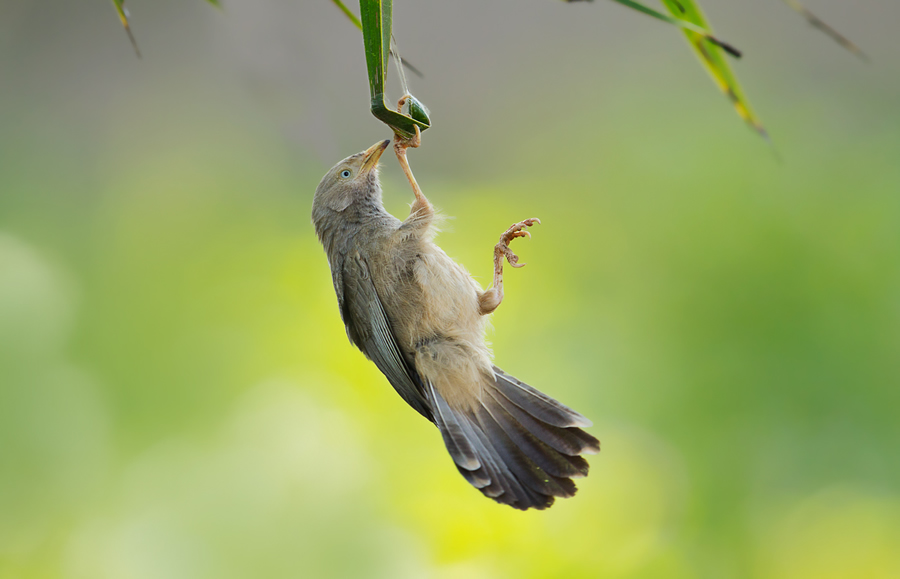 A Great adventurer and a landscape photographer Örvar Atli Þorgeirsson, hailing from Iceland his pictures are serene and grand representation of the raw beauty of Iceland. The Mountains and the wilderness within them have been translated well through Orvar's lenses. Northern lights, the never ending midsummer sunset of arctic and more wildness from there makes this portfolio much sensational. Winner of numerous prestigious awards and a wonderful vision for mother nature makes Orvar special.
Peter Kool keeps it quiet simple, be it his words or his street photographs. At times these photographs make us wonder how cool and simple street photography may be. There is this delicate Peter touch of humor to these photographs, which makes us curious about the making of it. Peter tries to keep it flat by sticking to the basics and the composition with these pictures just adds merits to the concept and the final feel conveyed. His way of searching or capturing a frame within a street is unique and that could well be one of the reasons for his excellence.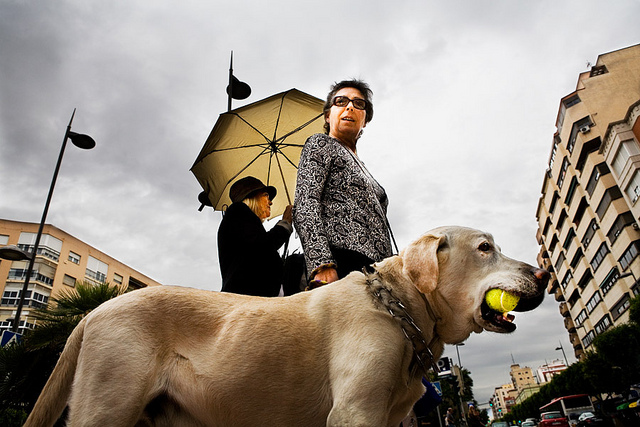 One step closer to silence and tranquility, while perceiving every single photograph here. Just like most of us, Peter wanted to exit out the energy and the positive transformations inside him through a channel. And there was photography, making him visualize and spell the relationship between man and the man made, various interpretations of nature. It was since then, he was drawn by nature, making him capture these absolute artistic photographs.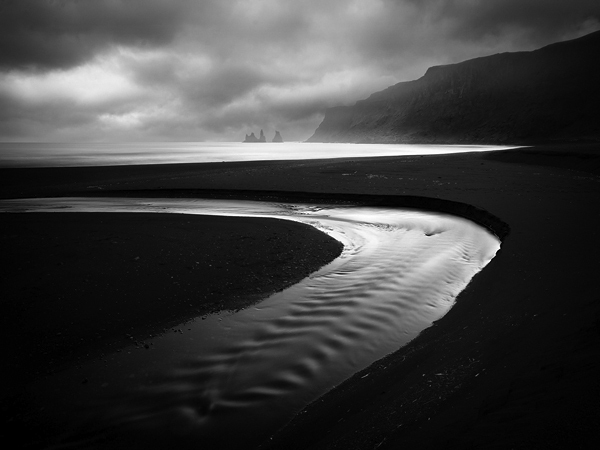 Architectural street pictures, captured with the perfect perspective with the right subject. Pessoa N Beat from Portugal shows a wonderful flavor of street photography in his pictures. These pictures are often distinguished by their elegant play of shadows and minimalistic subjects making the environmental architecture play a bigger hand. Constant patterns of shapes and structures makes it much more dramatic. Art of Composition at its finest best.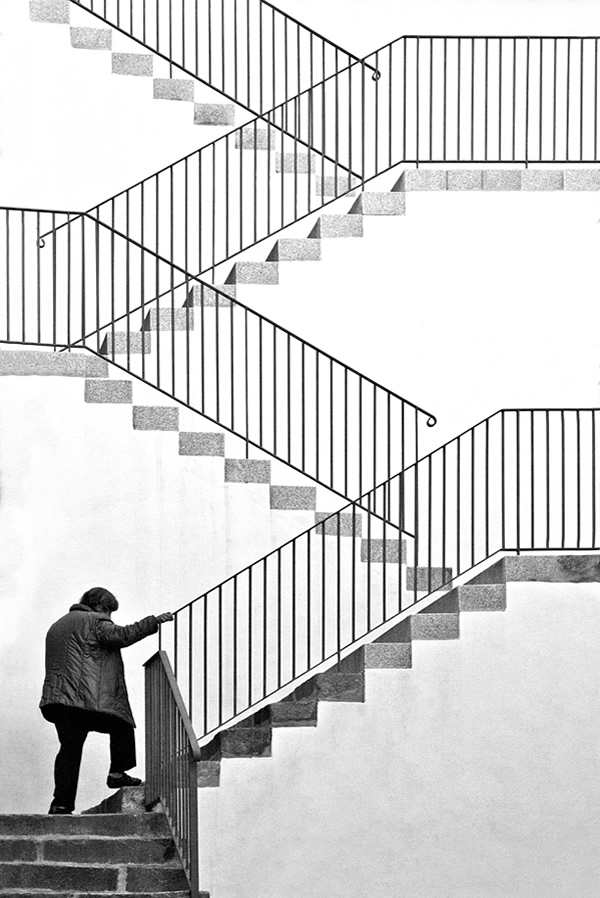 The very feel of innocence from the people, enchanting colors and some scene of rural Bangladesh. The memoirs of childhood and some poetry with camera forms the world for Pranabesh Das. His Pictures doesn't need any explanation for even a layman to understand. Every picture takes you by surprise. And one starts to go beyond their own dreams of their childhood and look upon the shadows it has cast upon us. Take a look at these pictures to feel it for yourself.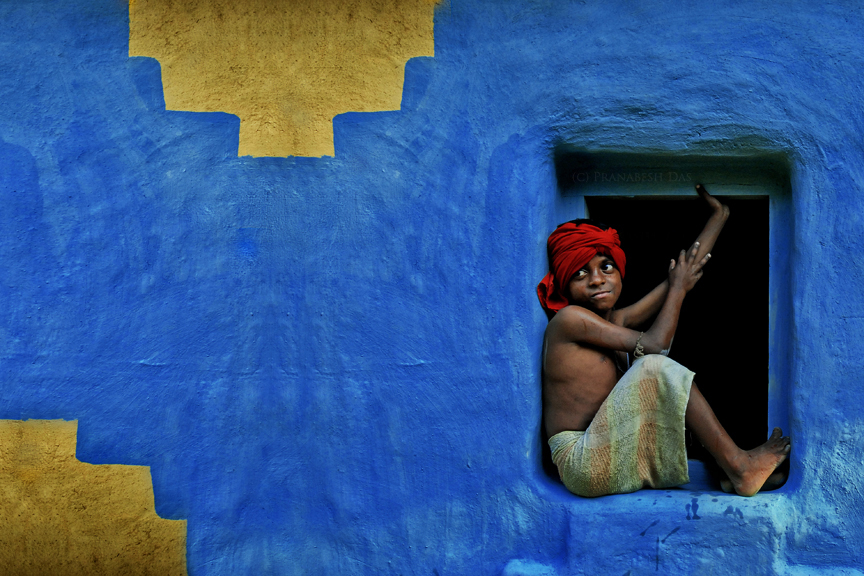 Photographs made out of pure intuition and instinct is one of the basic trait for any street photographer. Listen to Prasad Mahale, speak about his strong passion and some of the interesting opinions towards street photography. Just like his photographs, his answers too are simple and straight forward, this short interview here wakes up more common theories between photographers and inflicts some of the basic principles in street photography. Speaking about his style of work, there are colors and wonderful surprises.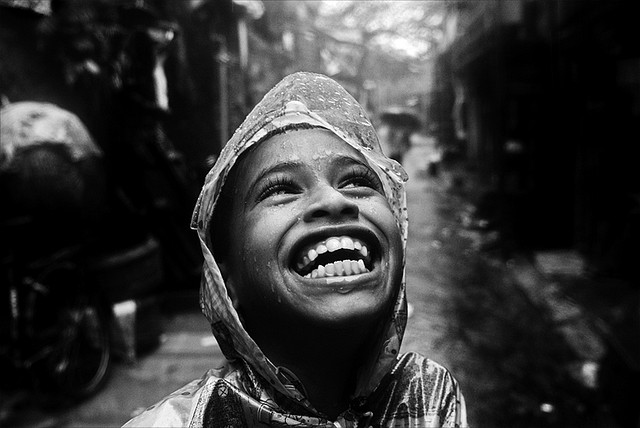 An architect by profession and fascinated by photography, Pygmalion Karatzas has produced some astoudning visual through his vision. Just listen, what he says about this project and his experience.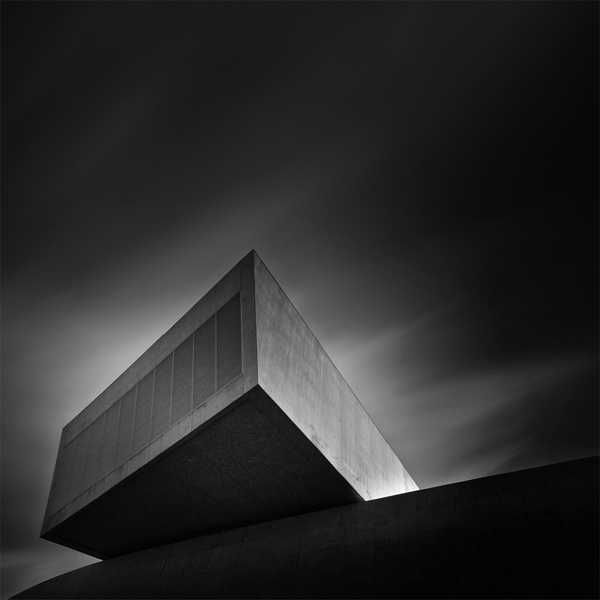 Outstanding and out of the world captures of beautiful nature, this is Roeselien Raimond for all of us, simple and elegant compositions playing a wonderful art touch to these photographs. Let us listen to her answers while taking a look at his wonderful works.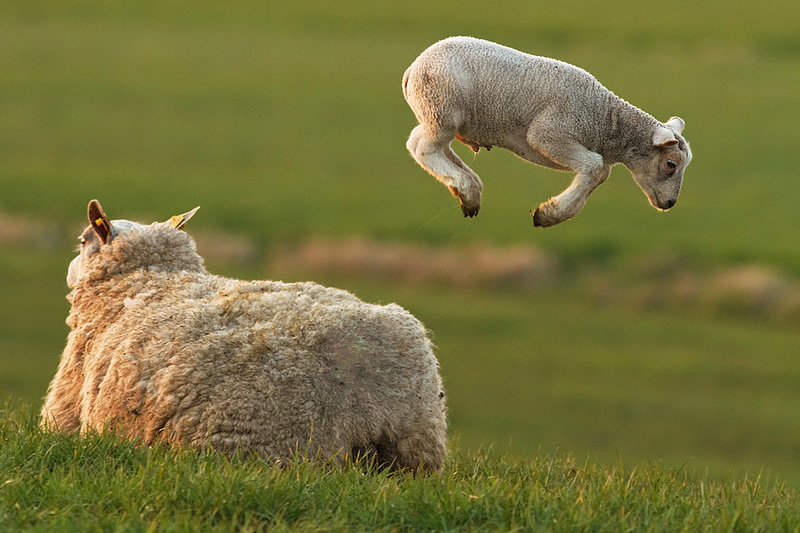 Quiescence is much more prominent and scintillating with these long exposure photographs. Rohan Reilly has produced some astounding visuals through his vision and always believes in understanding a scene before starting to shoot. In this Short Interview and Showcase Rohan opens up more about his interpretation on photography, perception, and a lot about his processing techniques.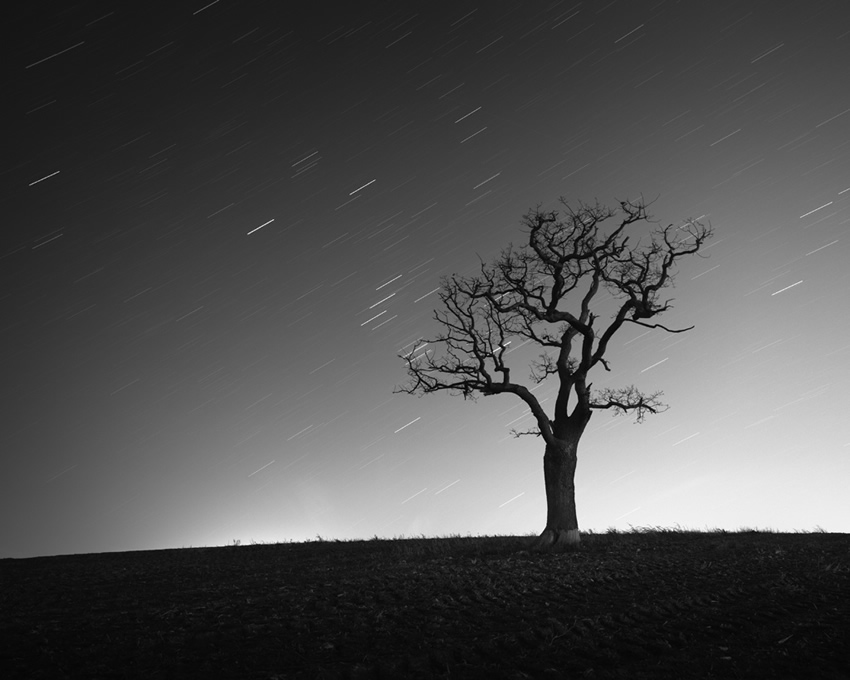 Super classy portraits of stunning models, mostly artistic and classic. For Rolland Flinta, fineart photography isn't something very new, he has always been fascinated by the ardent class of this genre. His pictures do provoke a strong emotion on the ordinances of inner soul and eternal beauty. Listen to more about his magnificent conscience, pure vision and what more in this splendid interview.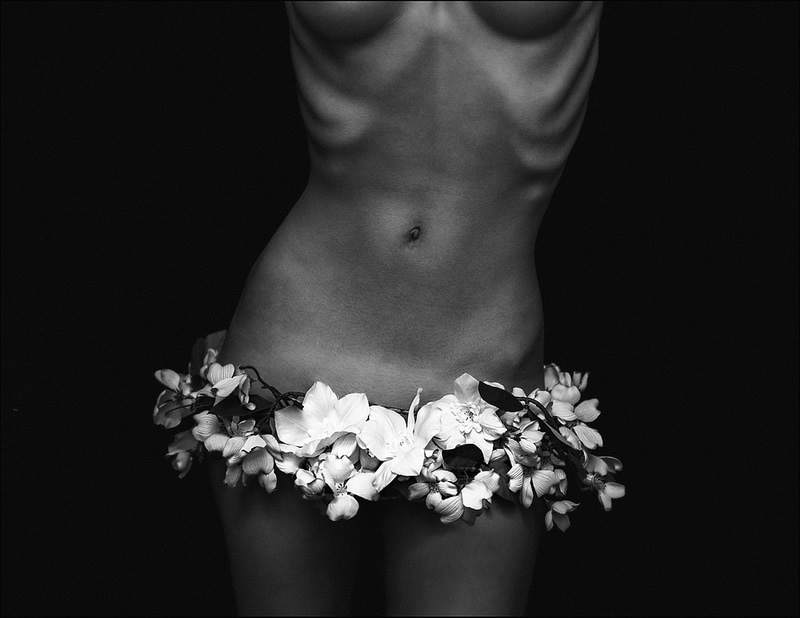 This project began as a photo essay of our family leaving the house which I inhabited since my senses developed as a child. This photographs are a collection of shot taken over a period of time, including when we left the house last December. For me, at the end of the event this series is not an essay but it remains just as a feeling of departure from a place called HOME and not a house.
Dachshund and hounds wagging tail to the music of Santos Roman, at times it does look humorous to imagine the posture with all these wonderful creatures. Santos shoots pet animals in his studio, what seems to be more interesting is the poetic and almost human expressions he gains from these 4 legged creatures.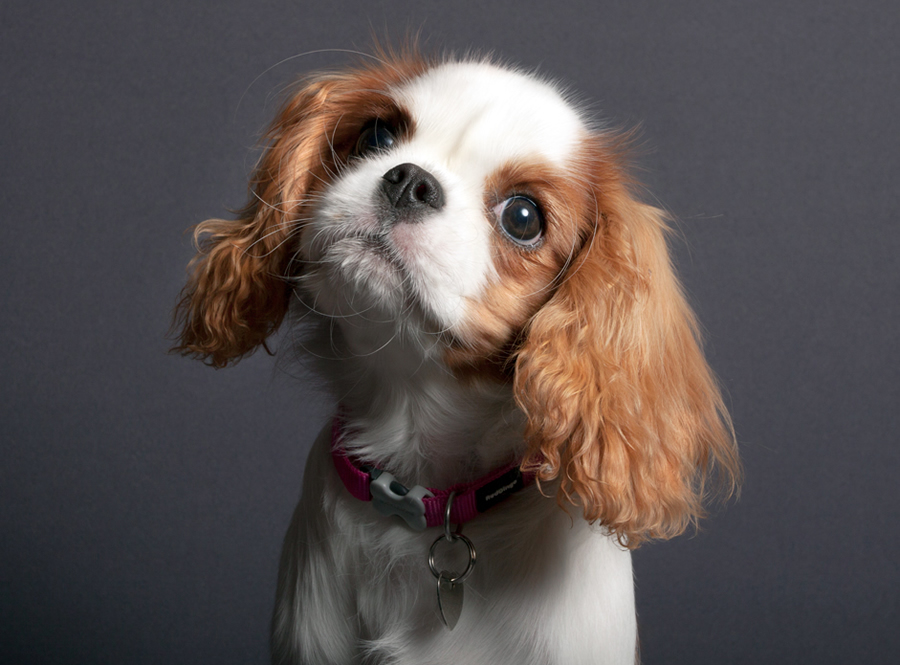 Pictures which are utterly classy in terms of colors and the surprise it has got to deliver. The Streets and soul of Vibrant India are more than evident in every photograph here, making us celebrate for the attraction and attention this country could offer for a street and travel photographer like Saumalya Ghosh. Yes, splendid commentary on the land of colors and life, this showcase presents some of the unique and never seen pictures of India, across its large span of diversity amidst love and affection. Our Photographer has captured the true essence and personified India for what it is.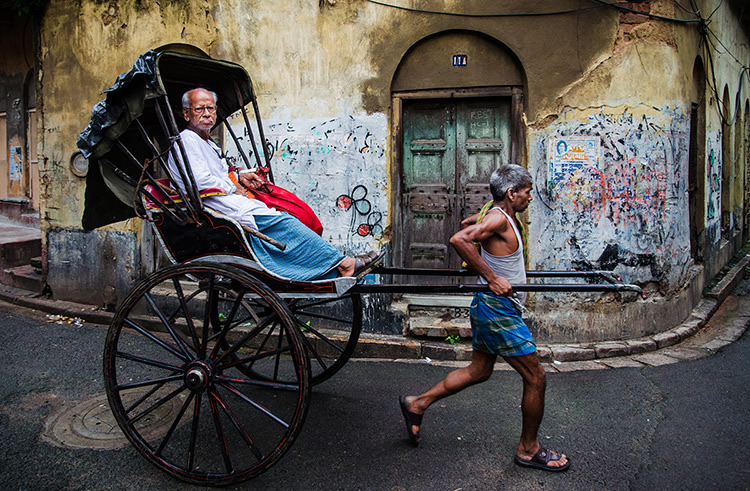 Sparkling pictures with sensational concepts and true emotions, Shelby Robinson is one of the fresh talents in this genre of photography. Everything seem to be picture perfect in all these wonderful creations of her. Colors and light are stunning and makes us dream for these wonderful conceptual pictures. These photographs make us go in awe looking towards the photographer and the incredible ideas she conceive in the process of creating some.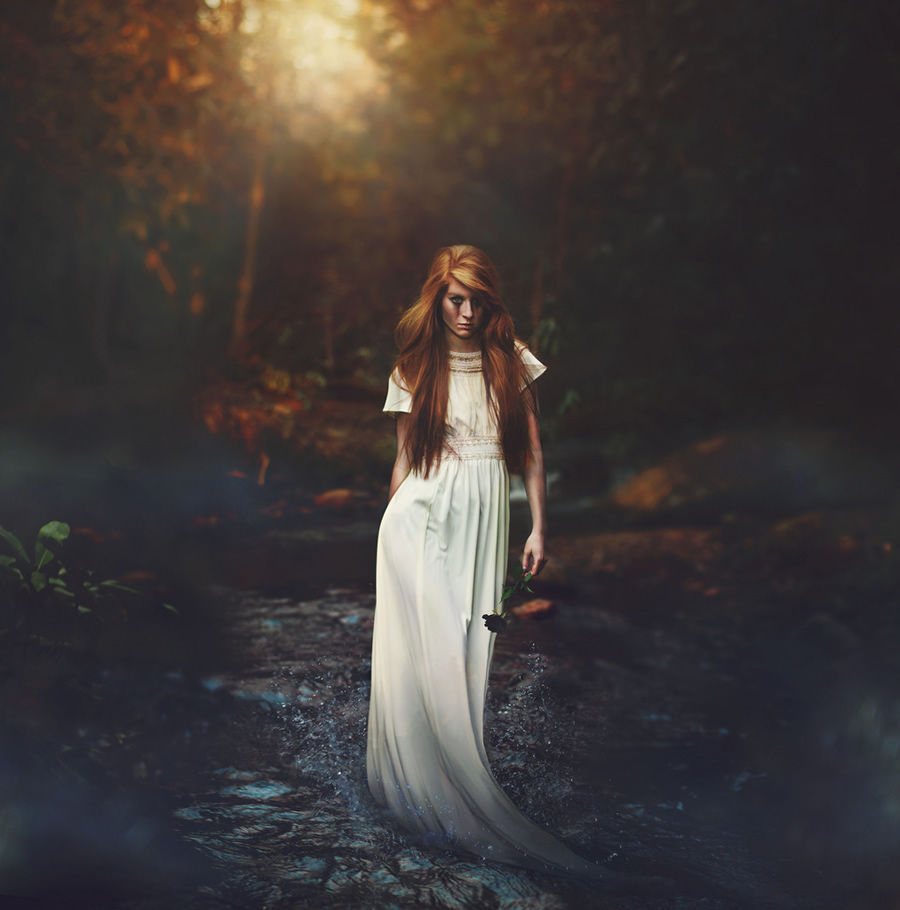 Pleasant surprises, the animals which are not wild yet capturing the wildest behaviours of them is one of the favorite hobbies for Simon Roy. Great in clarity and vividness these pictures tell us what our nature has got to offer us, sense the silence in these pictures. Few answers from Simon before we see the beautiful pictures.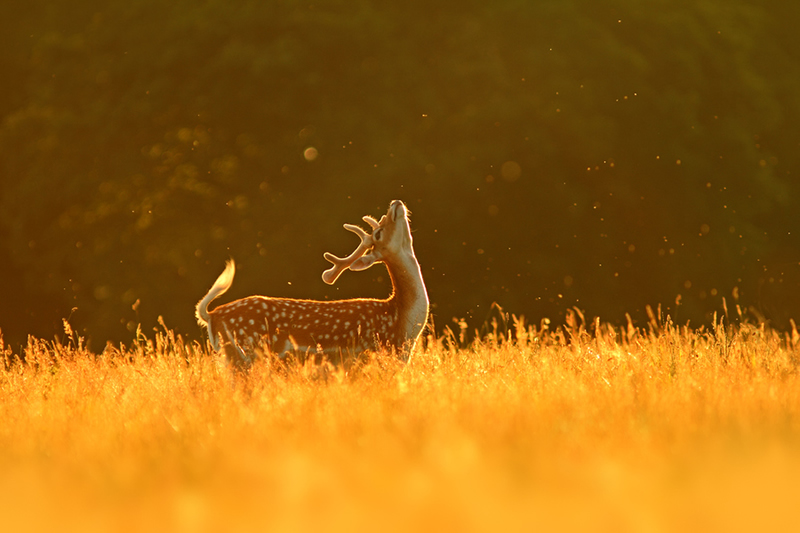 Soumya Bandyopadhyay a fantastic Street photographer from Kolkata, loves to shoot the people, variety of culture, constant changes in the lives of them. His Pictures are more than statements of people in India. He says he has always wanted to meet and know people, the variety of culture in India. Through which he tells some brilliant stories in his pictures. Listen to more from this photographer and cherish the pictures he has created.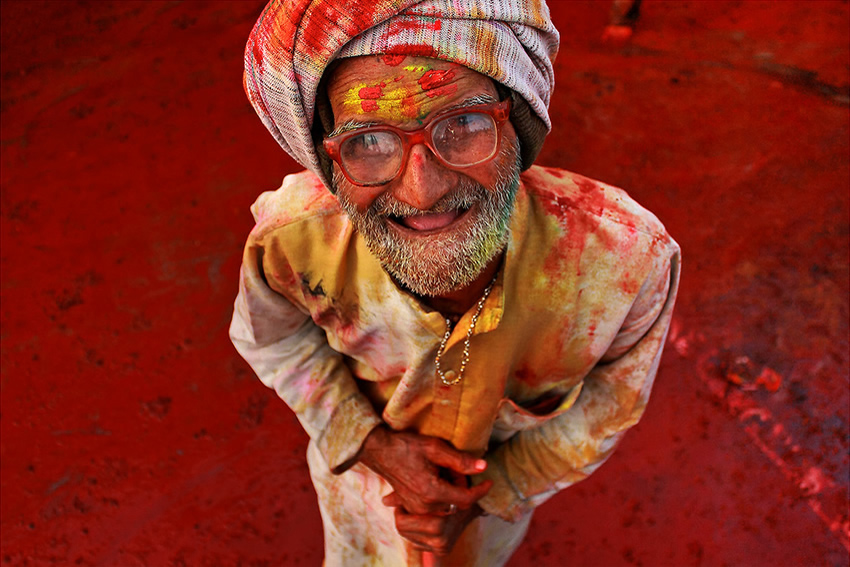 Subir Basak, hails from Kolkatta, an Indian city known as the city of joy filled with variety of tradition and cultural values. His pictures have a strong resemblance and an astounding attitude towards Indian culture and its whole beautiful story. Every photograph here is vivid in its artistic value and expressive in terms of emotions. Subir is a science graduate who then turned towards his avid passion for photography, and then there was no looking back.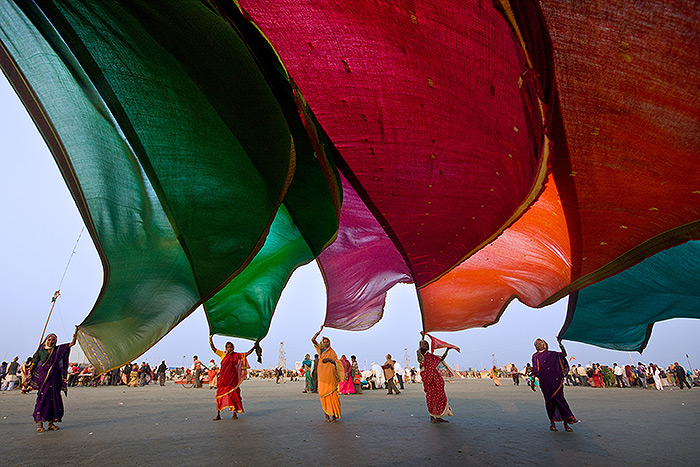 Some eternal bliss in the name of photography or photo art however you may call it. Meet Sukron from Indonesia who does wonders with his incredible style of photography. There is a wonderful fusion between photography and art with his works which makes us go in awe, the perfection he derives from his creations are stellar in every aspect of photography. As he himself calls it as photo-art but Ipoenk does apply the conventional rules of photography. We do know that art doesnt have rules and if it does have a few, photography is no distant either. Let us get to hear more from the photographer himself.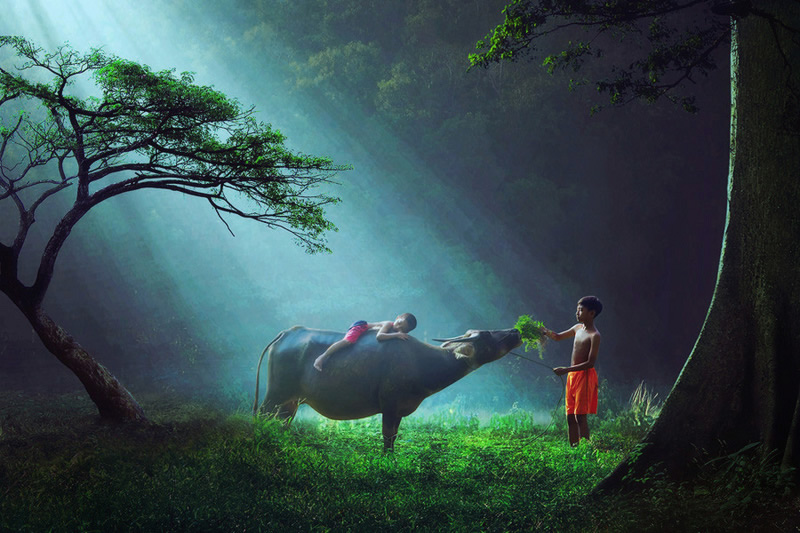 Swapnil Jedhe's observation towards street photography is unique and quiet phenomenal. These pictures are very much minimal and makes you feel for the beautiful aspect hidden in the streets, the characters and some interesting elements all rigged between each other paving way for a untold story. This tag line feels quiet different in Swapnil's picture and makes us appreciate these wonderful photographs. Lets get to listen from the Photographer himself.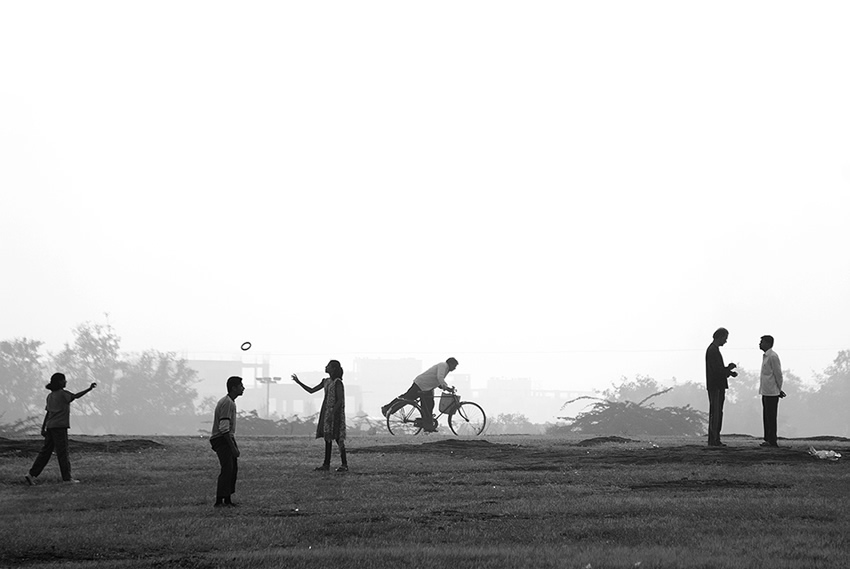 Street Photography becomes the most sorted genre when your photographs are the most compelling and easily understood by any viewer. To achieve that kind of feat is no easy by all means, here we have Swarat Ghosh, who seems to master the simple concepts involving within the streets and most importantly doesn't shy away from capturing the general aura of Street Photography.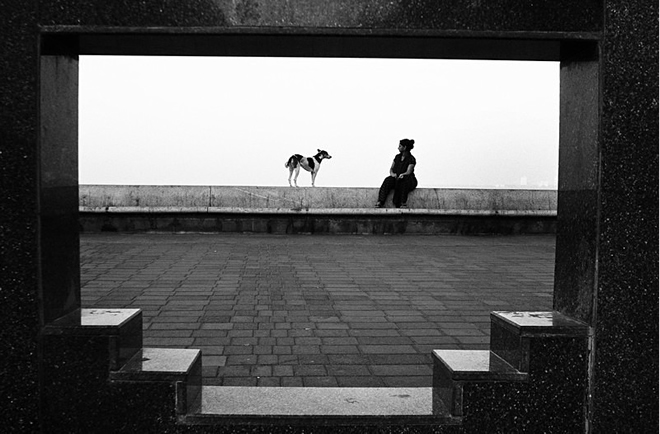 Irresistible kids they are, see what Tatyana has to speak about her brilliant photography of kids. They are sweet and responsive to her camera, Tanya loves to capture all of those innocent splendid and joyous moments with kids. She inspires from everything around her and loves every minute of her time spent with kids and of course camera. Listen to her answers and rejoice with these joyful light pictures of beautiful kids.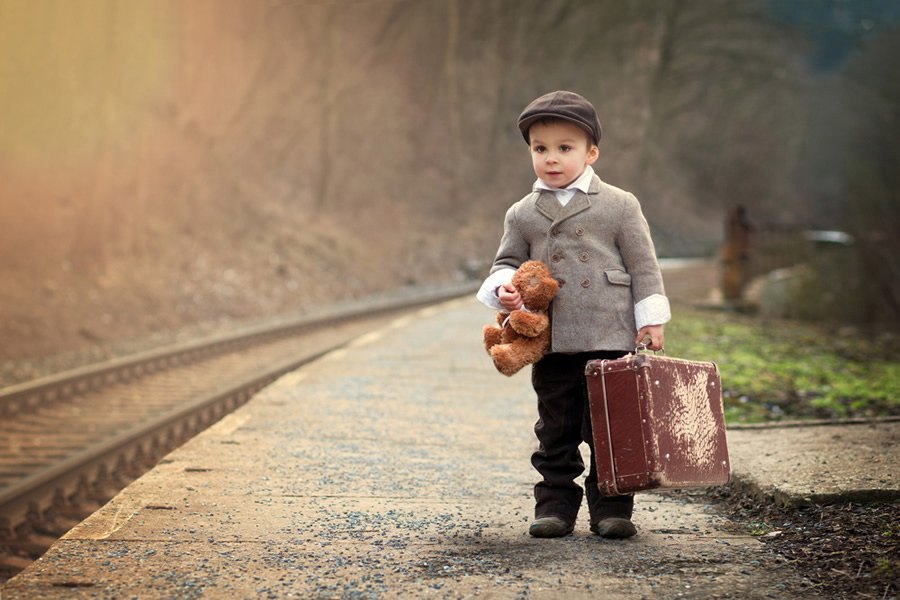 Mood and Mystery poised delicately into the art of femininity. Monochrome pictures adding a brilliant drama with the blur and resemblance to it with some wonderful thought patterns of the character. Sense and sensibility becomes more inevitable as we keep looking through these marvelous & soulful photographs. It is easy to visualize the melancholy and spirits flying high and low in these brilliant captures.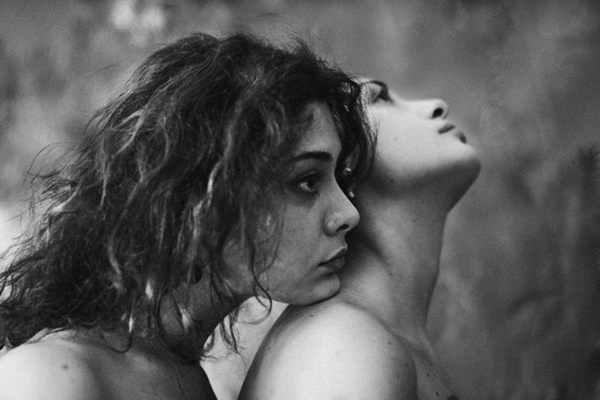 Meet Tobias Lang, a fantastic photographer and a creative thinker who has compiled a stunning photo series on different people with their beloved pets. This Strange collection serves to identify and explain lot of similarities between the owner and pet, their reactions, the art of being together and so on. And more interestingly the diptych works refreshingly well to deliberately keep them seperate but at the same time create a wonderful line of contact.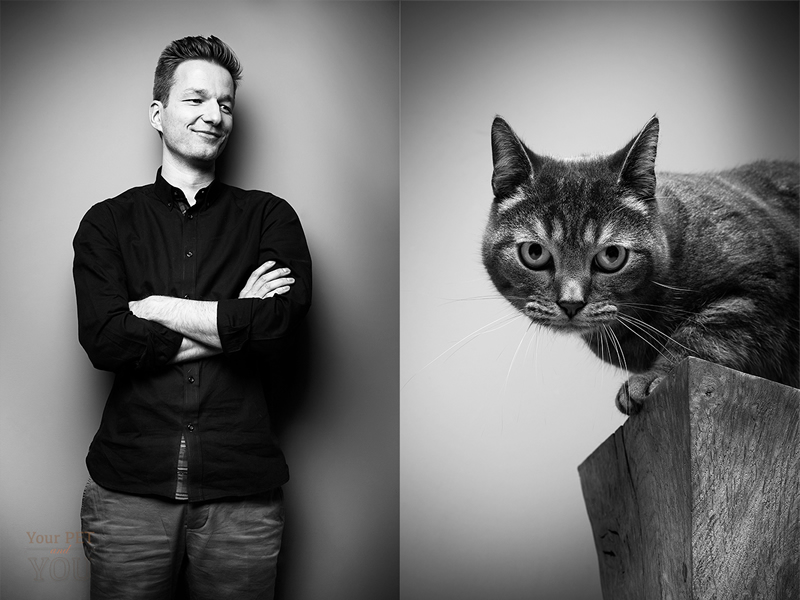 Soft focused ultra sensitive photographs tuned perfect to the likes of art and photography. Tom loves to capture the lightness and ingredients of nature, be it a desert storm or a simple strand of leaf, he believes in capturing the utmost beauty and inner meaning of them. These photographs stay well connected and relinquished to the works of an artist who definitely deserves to be praised. Some subtle and breezy captures to enhance the beauty of the word drama.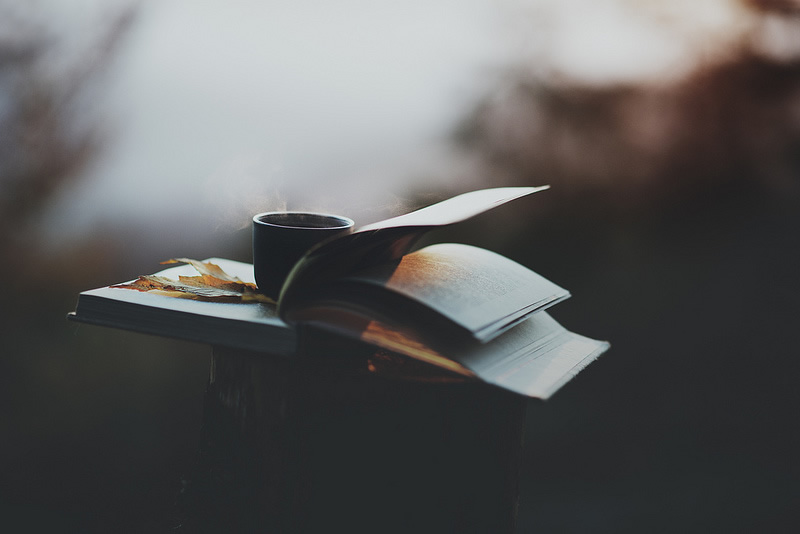 Completely dreamy and some enchanting portraits of beautiful kids playing and dancing in surreal surroundings. Valeria spring captures the heart of kids in these pictures. Just as Sally Mann a master photographer has suggested Valeria also believes that you can always get the best pictures shooting the ones close to you. Beautiful kids, sensational colors, and a fantastic photographer, the rest can be viewed below.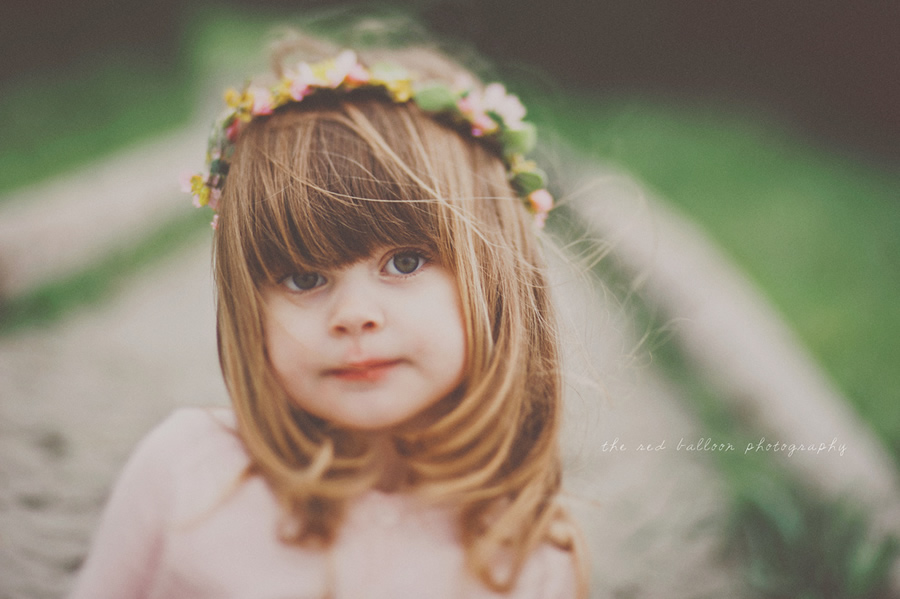 Some unique portraits sincerely and super elitely driving towards our souls, Vitali Frozen makes these pictures admiringly beautiful and takes us for a dream ride with his models. As we all aware of the fact about eyes and portraits, he makes it as a strong interception towards the on-looker and the subject and there seems to be an inseparable bonding straight away between them.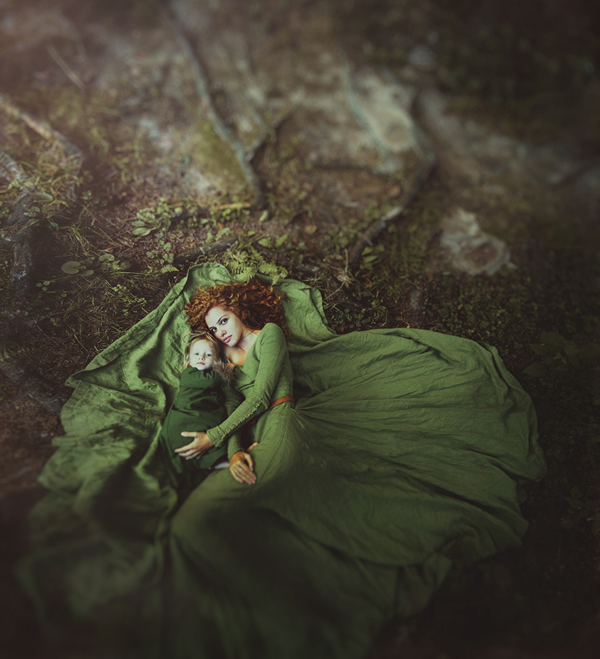 Even though I was always interested in the visual arts, (cinema and painting), throughout my childhood; it was not until the age of 24, after studying electronics and having multiple small jobs, that I bought my first camera, a Nikon FM2 Since that point, I have constantly photographed. My first story was the immigration neighborhood of Belleville in Paris, specifically its painted walls, its streets and the inhabitants.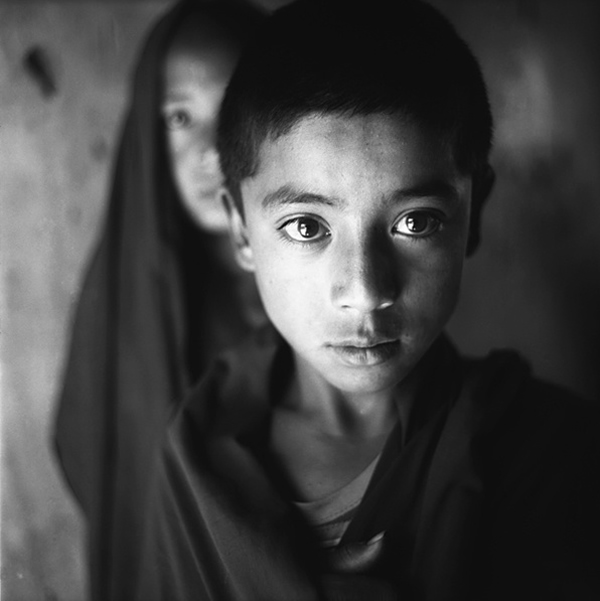 Art and Photography binds well and expresses numerous emotions through the works of Zewar Fadhil. Meet a very talented Fine-art Photographer from Iraq, who rejoices and speaks within to produce some of the strongest works of art within photography. One of the strongest portfolios, We have come across in recent times. Listen to his words as he slowly speaks about his inner voice, his inspirations, visualizations and much more about his strong emotional factors which is dominant in these photographs.