Peter Kool keeps it quiet simple, be it his words or his street photographs. At times these photographs make us wonder how cool and simple street photography may be. There is this delicate Peter touch of humor to these photographs, which makes us curious about the making of it. Peter tries to keep it flat by sticking to the basics and the composition with these pictures just adds merits to the concept and the final feel conveyed. His way of searching or capturing a frame within a street is unique and that could well be one of the reasons for his excellence.
Let us get to listen more from Peter himself about his style of photography and his various thoughts towards this genre.

Self Portrait of Peter Kool
A short Introduction about yourself?
Born 1953 in the Netherlands. Seduced by a Belgian beauty who lured me to her country for marriage in 1973. Studied photography at the academy of Sint-Niklaas (1980-1985).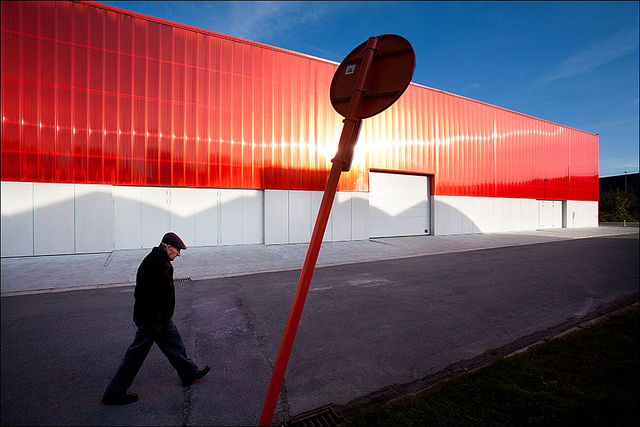 What makes Street Photography so special for Peter?
Like most of us, I like to observe other people, but the observing alone is not enough for me. I want to catch them in a photo; the aim is to satisfy my creative urge.
When I'm photographing, people and other nice things are only subjects to make a photograph. It's a bit of give and take; you take a photo and give something back what's nice to look at.
Your pictures have a wonderful sense of humor, few words on it?
I'm not especially looking for humor in the streets, it just happens. Maybe subconscious I want to see the bright side of live.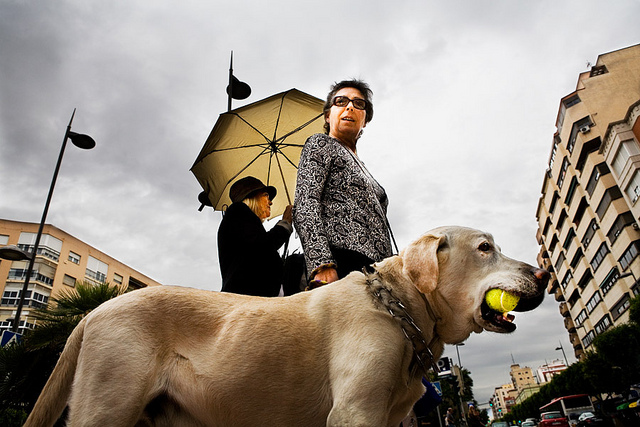 Decisive moments seem to be major ingredient in your captures. Few words on it?
To capture something that's gone in a split second and almost imperceptible is what makes such photography interesting. Freezing a beautiful moment and be able to enjoy it on a photo as long as you like is what makes this medium unique.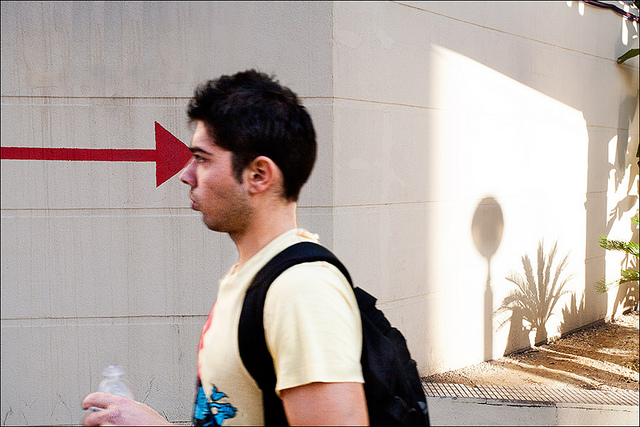 What inspires you pursue and keep up in this genre of photography?
Every time I'm satisfied with a photo I've made, I'm looking forward to work on the next one. Another environment from time to time also makes my trigger finger itch.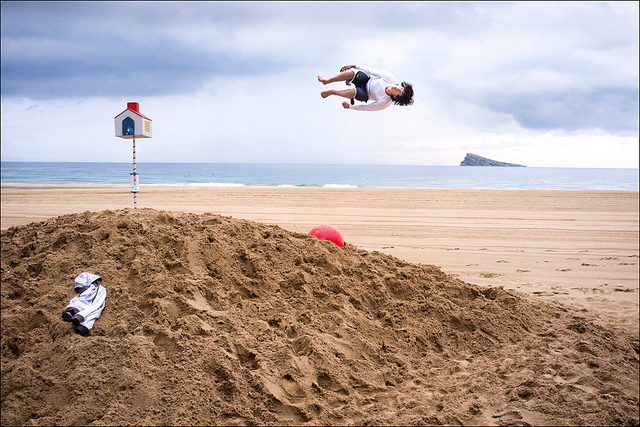 For Peter, what does it take to capture a good street photograph?
A little passion, a little experience, a little talent and a little luck.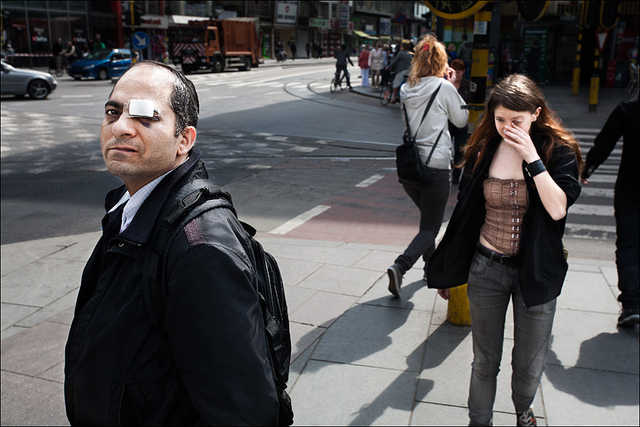 How do you stay away from the pack, when it comes to contemporary street style?
It is not in my mind trying to stay away from the pack. I just do my own thing with the only purpose to make a photo that the eyes like and I seek no particular style.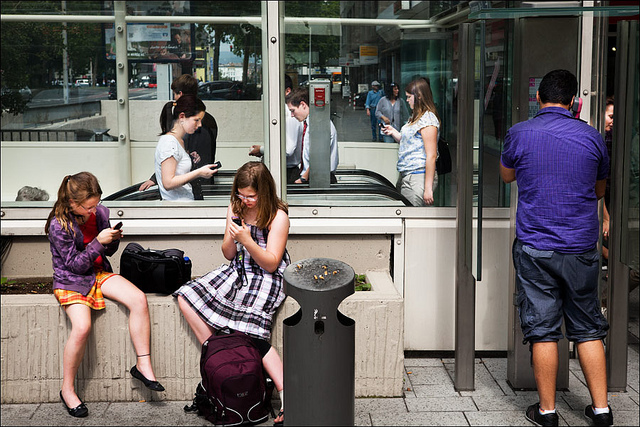 Can you mention us one place, an incident there with a photograph?
I have experienced very few negative incidents until now; I rather remember the positive ones which also happen from time to time. Like a lady sitting on a pole whom I photographed in the south of France recently. She took a very close look at my tool and said: "Ooh you are an artist". "Thank you Canon", I thought.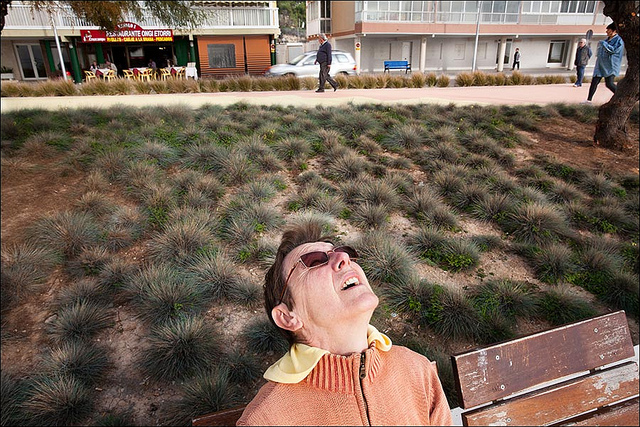 What makes you press the shutter, usually what is that you see on streets?
I just wander the streets and wait until my eyes send the message "stand by" or "now" to my brain. Sometime I also feel that something might happen and linger a few minutes in that location, but what happens can also be just pigeon poop falling from the sky on my head, which I already encountered.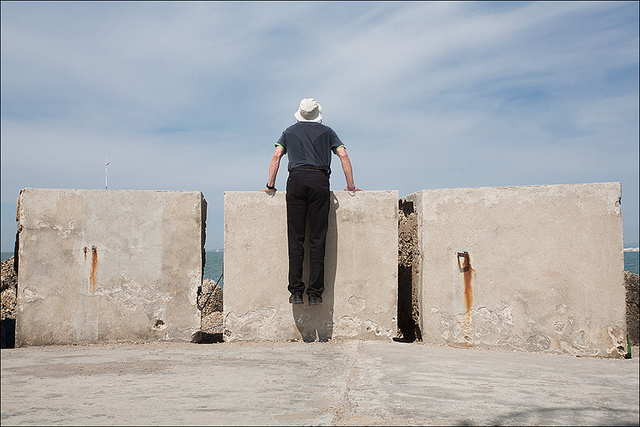 Your profile has both color & monochrome, how do you go about choosing a picture for a particular color scale?
I used to shoot black & white film before the digital age, but now I'm getting more and more into color. I put a color and b&w version next to each other on the screen and then I decide. Nowadays I almost always choose for the color version.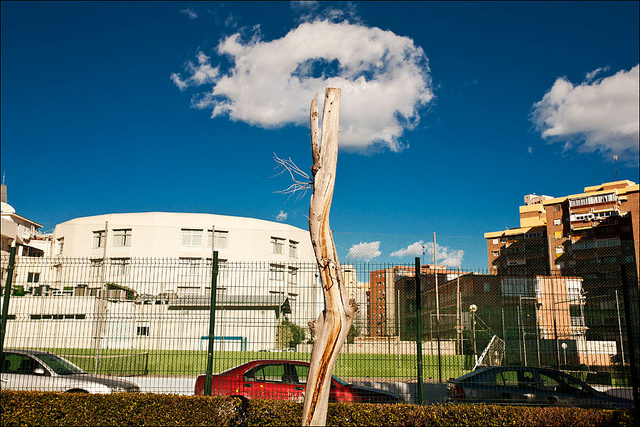 Your Gear?
I have a Canon 5D with a 17-40 mm zoom. I also own a Fuji X-Pro 1 with the 18-55 mm, but I'm not satisfied with the viewfinder. I don't use it often, maybe I sell it.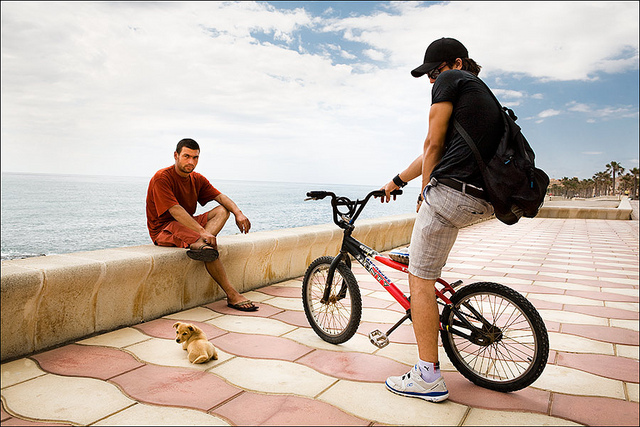 Any Secrets / Advice to aspiring Street Photographers?
Look a lot at photos of good photographers and ask yourself questions why these photos are good. Don't go photographing with particular photos in your mind, do your own thing. When you are on the street be alert for those little human things. If you see something that appeals to you, try to react very fast; it can be gone in a split second. Let your feeling guide you to compose, not the rules.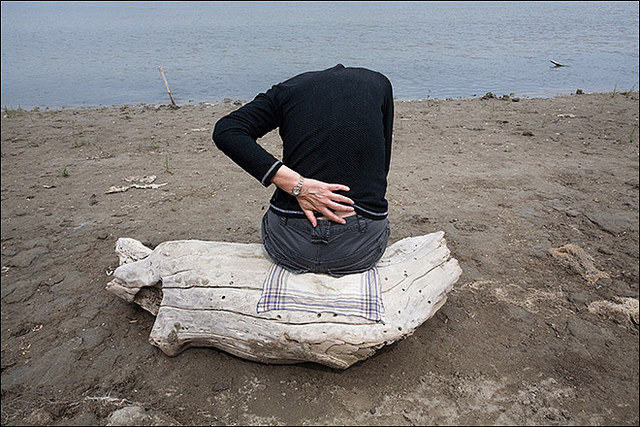 Quick Questions:
What is your idea of happiness?
Every time I make a nice picture I'm happy.
What is your greatest fear?
Empty batteries.
What do you consider your greatest achievement?
I've managed to be born during the floods of 1953 in this region.
Where would you like to live?
A place where it's warm during winter.
What is your most marked characteristic?
My wife says I'm very sweet.
What do you most appreciate in your friends?
Honesty and humor.
Who are your heroes in real life?
Laurel & Hardy, Van Gogh, Debussy, Tarantino, Chaplin,
the Stones, the Coen Bros, Bocelli; to give you an impression.
What is your present state of mind?
Not good. I don't have time to go photographing, have to work on my house.
Who are your favorite authors?
I don't read books.
What is your favorite motto?
Respect is the solution.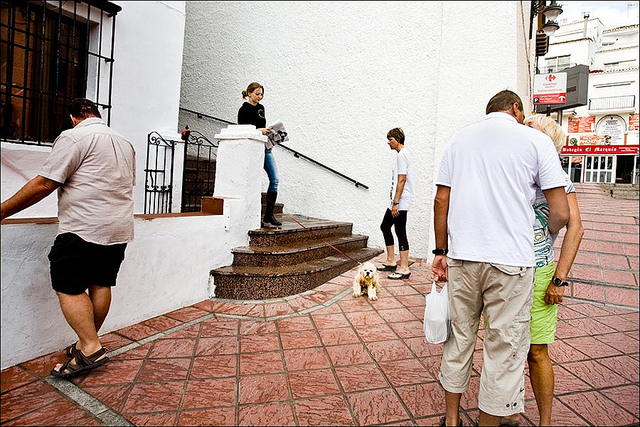 Thanks again for this Great Interview with 121clicks, any final thoughts for our readers?
The main thing is to enjoy your passion, don't let it frustrate you.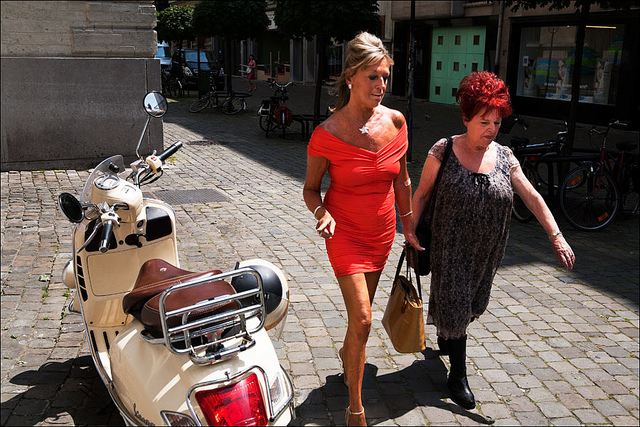 You can find Peter Kool on the Web :
Copyrights:
All the pictures in this post are copyrighted to Peter Kool. Their reproduction, even in part, is forbidden without the explicit approval of the rightful owners.