Kaushal Parikh, a travel and documentary photographer hailing from Mumbai. His Pictures are simple yet classy. They offer us a story to be listened and in every frame of Kaushal's one can sense the brilliance the photographer has got to offer. Here we have an interview with Kaushal Parikh, a few questions and some answers beyond photography.

Few words about yourself?
I am an ex-banker turned photographer and have been shooting professionally for a few years now. I enjoy travelling to off beat locations and am drawn to the rawness of life on the streets.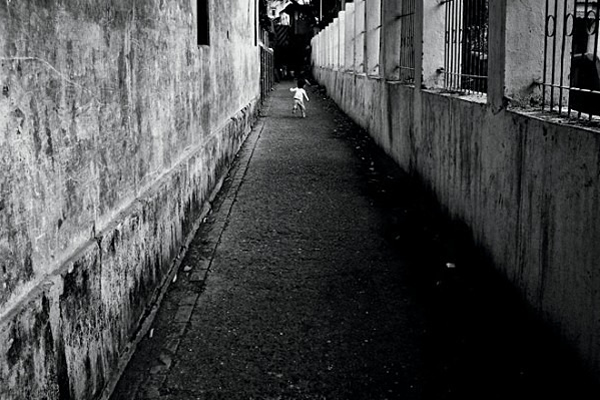 Few words about your love for travel & documentary photography?
Of late I have been feeling a bit saturated with street photography and was happy to be recently commissioned a travel shoot which has reignited my love for travel photography. Travel assignments are great because they cover a bit of everything including food, landscapes, people and of course, street.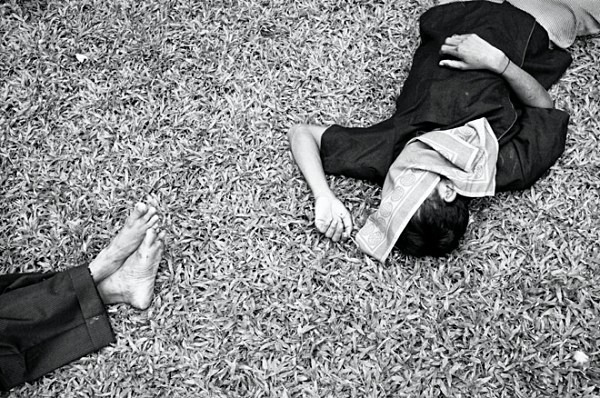 Your pictures are very natural as well as beautiful! It makes the viewer connect to it readily. How do you go about it?
There is no method really. What I have learnt to do is not to put any pressure on myself when shooting in the streets. I observe more than I shoot and I am fine with the possibility of ending each day with no good images. This method ensures that I do not force my photography and that is why my images probably appear natural and not so gimmicky.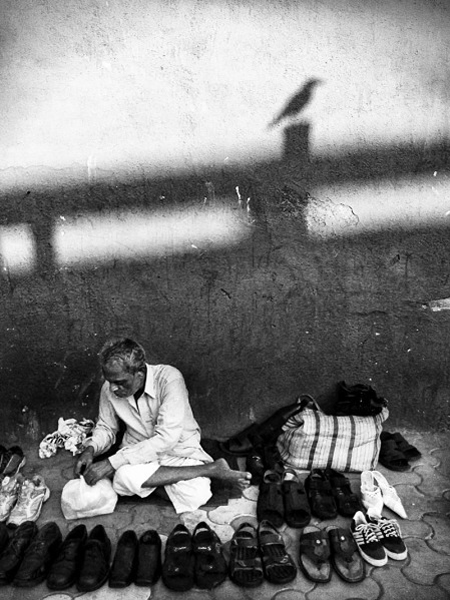 The composition seems to be top notch in your pictures. Few words of advice to our readers?
Apart from all the compositional rules like the rule of thirds and keeping the subject off centre (these rules work most of the time), the elements that make a composition special are the small last minute decisions of angle, and POV and what to include/exclude etc. These are often very personal decisions, which is why every photographer would shoot a particular scene in a slightly different way. I believe that the more you think about composition the more contrived it becomes. It is best to go with your gut feel and shoot what looks instinctively pleasing through the viewfinder.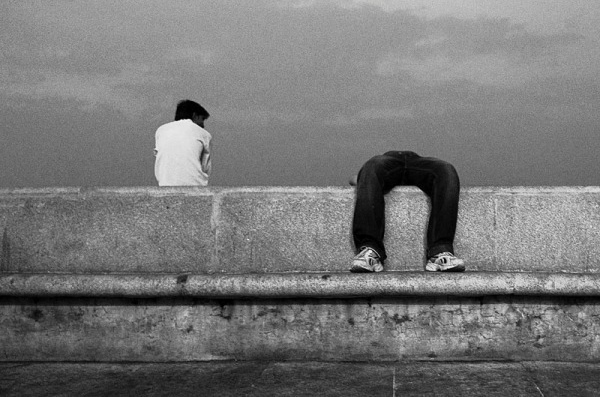 There is a sense of calmness in your street pictures. what makes it possible for you to capture them?
I am a relatively relaxed person so maybe that comes across in my images. I prefer a snap of everyday life that is a simple reflection of the way things are. Sometimes if I am lucky I find a bit of humour in my images as well.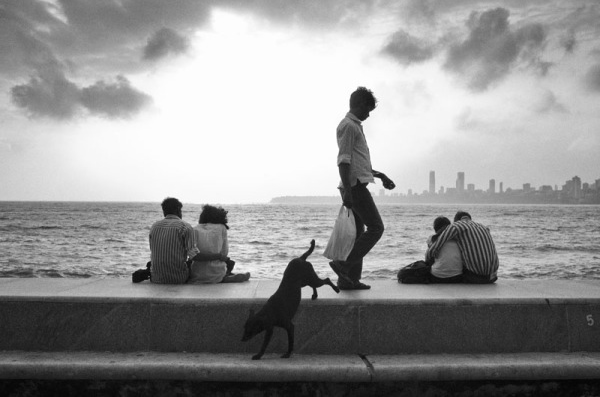 How do you approach a street scene, amidst so much happening in a street?
I generally prefer to avoid crowds but sometimes you can't avoid that in Mumbai. I always try and find isolated scenes with minimal clutter. This is possible even on crowded streets – all one needs is patience.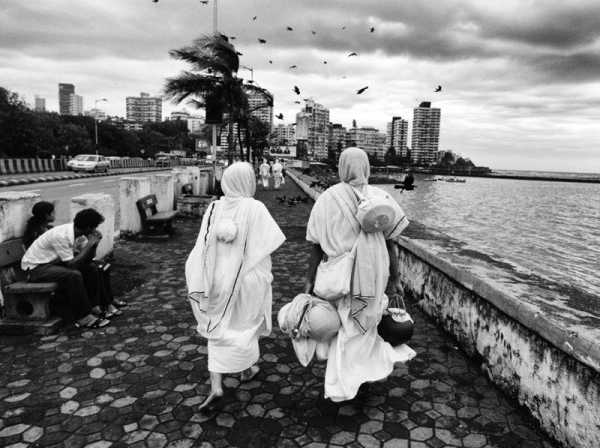 Can you mention us one place, an Incident there with a photograph?
When trying to shoot the Seattle skyline from a crosswalk my wife and I came across a sitting area that offered some interesting views of the city. I set up my camera and tried several viewpoints but something was missing. Just then my wife, who was a bit fed up with my incessant shooting, decided to walk into my frame and collapse on one of the benches. My image was complete – a story within a cityscape. Sometimes you make your own luck : )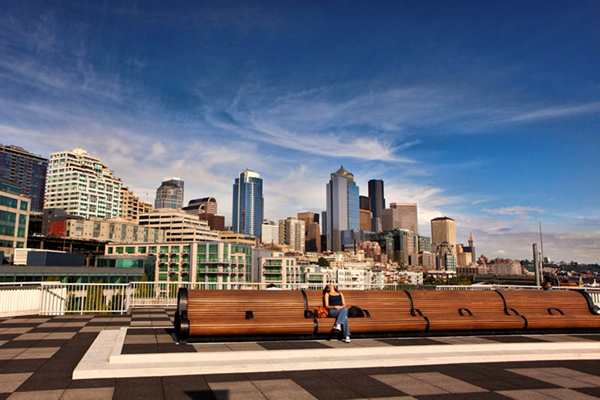 For Kaushal, what does it take to make a good street photograph & according to you what is a good street picture?
There is no secret to good photography. As the great French street photographer Robert Doisneausaid "If I knew how to take a good photograph, I'd do it every time". A good image for me is simply one that resonates with me. And a great image is one that stays with me for a long time.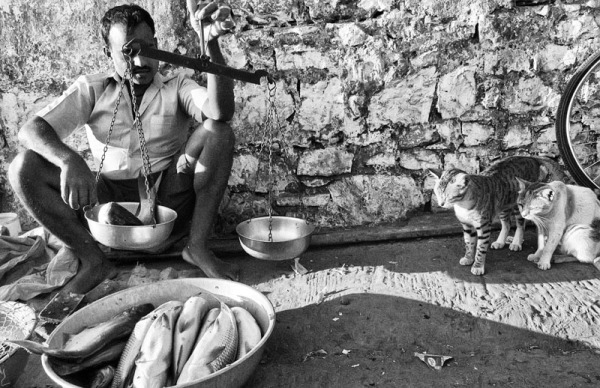 What does it feel like to be a Travel & Street photographer, how often do you go on a photography stint?
Unfortunately street photography is a genre that does not allow me a way of life. Good street photography will probably be more valuable several years after creation as an aesthetic documentation of history. Travel photography goes with my love to see new places and witness how people live in different cultures. It offers me an opportunity to discover and explore placesin ways that go far deeper than when I go on a regular family vacation. I have also grown very interested in landscape photography recently. I travel on assignment a few times a year but not nearly as much as I would like.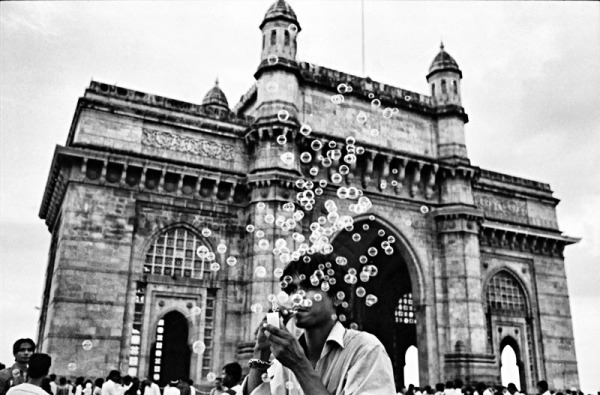 Any secrets / advice to aspiring photographers?
Just keep shooting. And don't settle for mediocre work. Only showcase your absolute best work.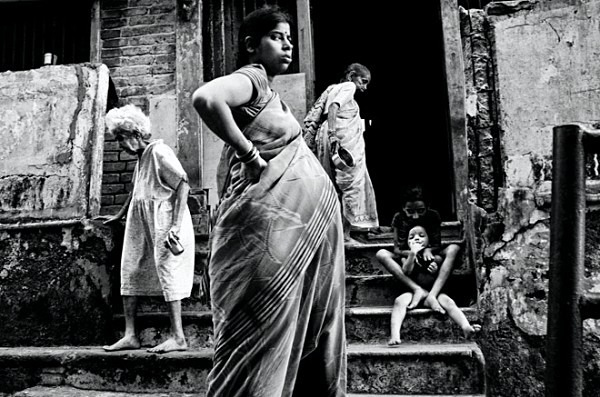 Quick Questions:
What is your idea of happiness?
Living without fear
What is your greatest fear?
Growing old
What do you consider your greatest achievement?
My son
Where would you like to live?
Istanbul
What is your most marked characteristic?
Curiosity
What do you most appreciate in your friends?
That after all these years they still choose to be my friends
Who are your heroes in real life?
My dogs – their ability to love unconditionally is enlightening
What is your present state of mind?
Content
What is your favorite motto?
Everything happens for the best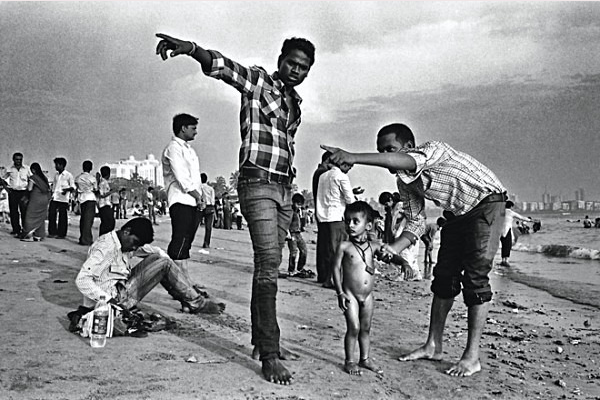 You can find Kaushal Parikh on the Web :
Copyrights:
All the pictures in this post are copyrighted to Kaushal Parikh. Their reproduction, even in part, is forbidden without the explicit approval of the rightful owners.