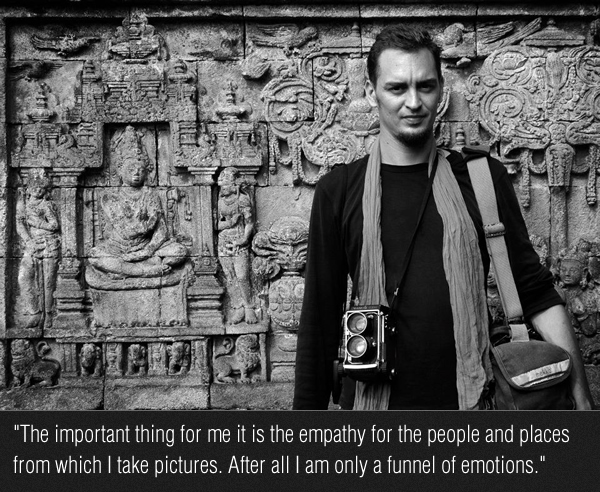 How did you start Photography, what made you to get your hands on Photo Journalism & Documentary?
Even though I was always interested in the visual arts, (cinema and painting), throughout my childhood; it was not until the age of 24, after studying electronics and having multiple small jobs, that I bought my first camera, a Nikon FM2 Since that point, I have constantly photographed. My first story was the immigration neighborhood of Belleville in Paris, specifically its painted walls, its streets and the inhabitants.
I grew up in this place, I wanted to show and capture my immediate environment. From the outset, the people with their fragility and their dignity interested me. I knew immediately that I had found my way; my life's work would to be a photographer.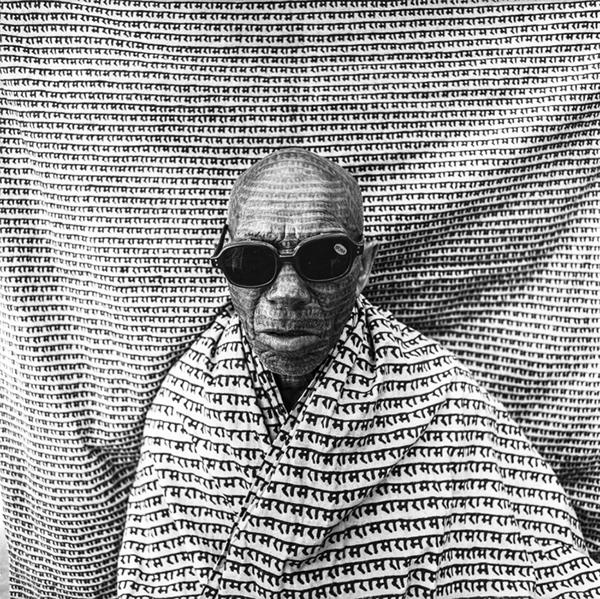 A Ramnami. The Ramnami Samaj is a sect of harijan (Untouchable) Ram bhaktas from the Chhattisgarh region of Madhya Pradesh. Formed in the 1890s, the sect has become a dominant force in the religious life of the harijans of the area. 2013. © Yannick Cormier/Trikaya Photos.
What made you to get your photobase in India "Trikaya Photos"?
Sent to India by Wostok press (French news agency) for a year, in late 2003, I received a shock both visually and emotionally. In half an hour my life changed, my life choices quake. Half an hour, this is the time that the taxi took from the airport to the house. I received throughout India, a world of incredible density. Most of those who visit India for the first time receive a shock ; for me it was a real thunderbolt, and I knew that I reached "home". After some time I met N.Jaisingh, we made a trip together in the Narmada valley, it was a great experience, we became friends, again later we had the idea to found the agency Trikaya Photos, to showcase emerging photographers working on sensitive issues and testify to the traditions that are endangered in modern India, and, more widely in Asia.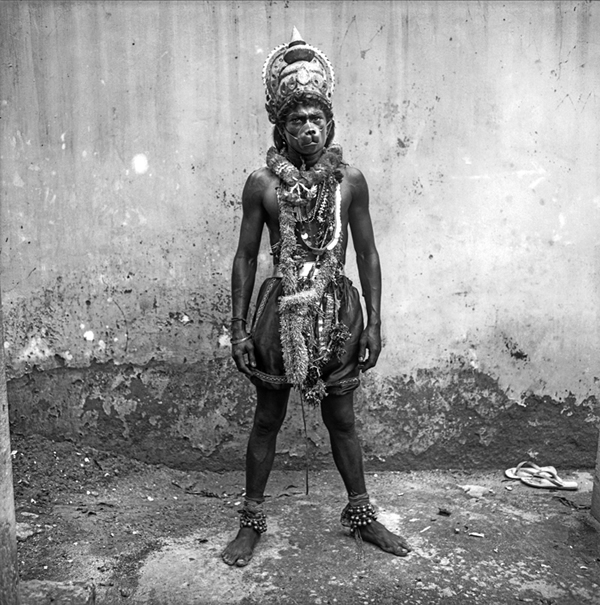 The monkey god Hanuman. Dasara festival, Tiruchendur, Tamil Nadu, India, October 2012.
© Yannick Cormier/Trikaya Photos.
What does it take to produce a good picture for Yannick Cormier?
As Robert Doisneau said "If I knew what is a good picture, I would do it all the time, of course". And definitely not the camera!
Your Pictures are genial in every aspect of Human Emotions, how do you capture them. few words on it.?
Thank you for the compliment. The thing important for me it is the empathy for the people and places from which I take pictures. After all I am only a funnel of emotions.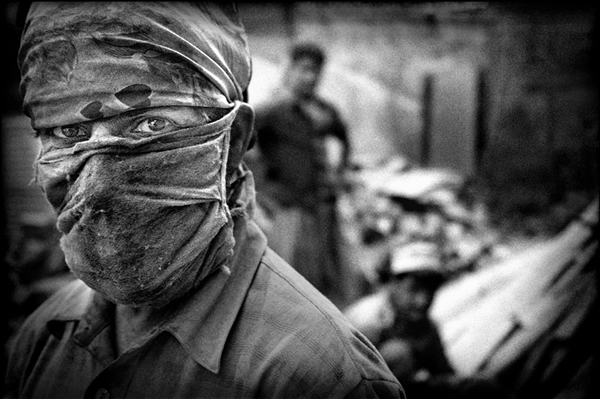 Srinagar, Kashmir, India, 2009. © Yannick Cormier/Trikaya Photos.
What do you think is the role of a Documentary Photographer in this current global situation?
The mainstream media tend to simplify and synthesize information or downright to make of the ideological propaganda. So it is clear from my view that documentary photography is an important alternative to be informed of what is happening in our societies.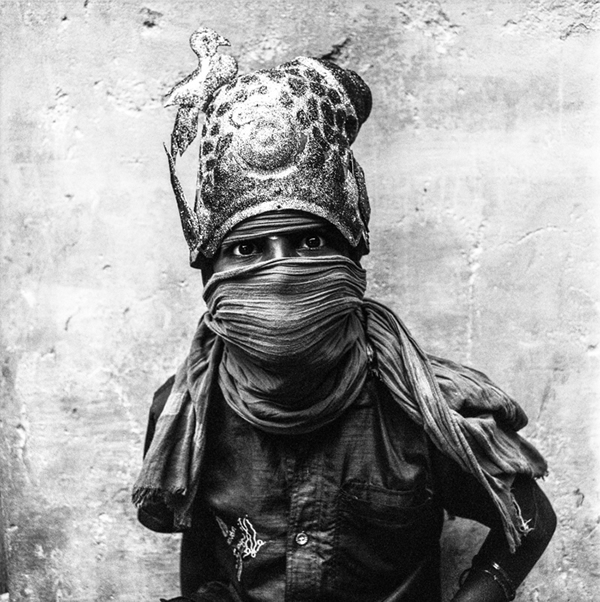 A young boy prepares to become a goddess. Dasara festival, Tiruchendur, Tamil Nadu, India, October 2012. © Yannick Cormier/Trikaya Photos.
Could you describe any extreme circumstance under which you have done a Photograph?
Srinagar, Kashmir in July 2009, I followed the story Asrar Mushtaq Dar, a young student missing for several days. The day they founded the body of Asrar I was in the neighborhood of Maisuma near the family house of the victim. The uncle of Asrar invited me to take pictures to show their pain and I found in the garden about forty women was mourning the death of the young man. This moment will remain engraved in my memory and on the film.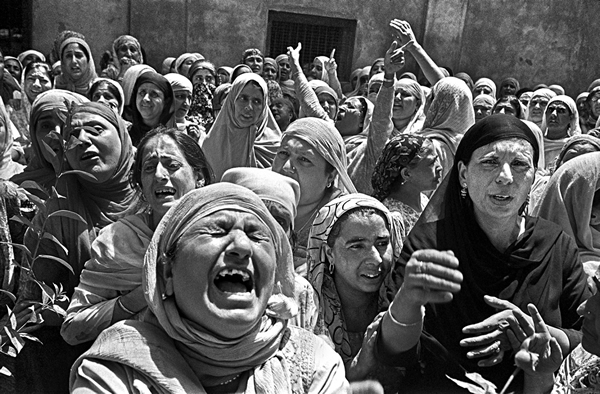 Family mourns the death of Asrar Mushtaq Dar. Srinagar, Kashmir, India, 2009.
© Yannick Cormier/Trikaya Photos.
Your Current & Future Projects?
I show the forgotten of the "Indian economic miracle" who are from different communities. They try to continue their rituals and traditions. My work speaks for culture of the lower castes and outcasts which are the vast majority of the population, they are parallel civilizations considered inferior by other castes. My work in progress speaks about communities, it is of course complicated, there are many in India so I chose four of them: the Aravanis (Transgenders), the Kuravas (Gypsy's), the Ramnamis and finally the Sidis (Afro-Indians).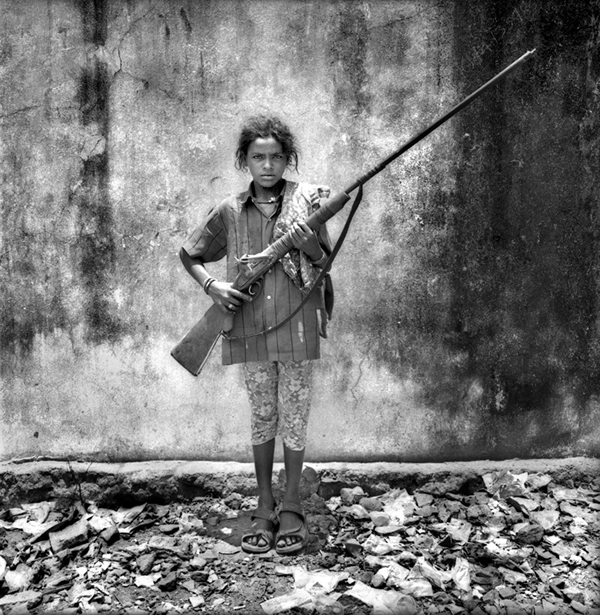 Young Kurava (Gypsy) hunter, Tamil Nadu, India, 2010. © Yannick Cormier/Trikaya Photos.
Your Gear?
Analogical photography gives me time for reflection, which allows me to work with my intuition. I use a Mamiya C330 with 65 mm and 80mm lens and a Nikon FM2 with 50mm and 24mm lens. For my commercial work I use digital camera which allows me to respond to the market demand.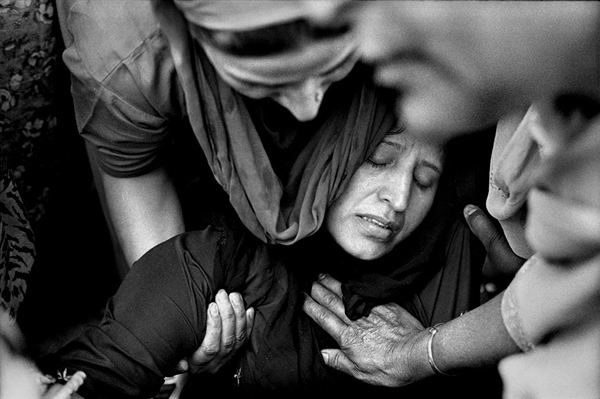 The mother cries of the disappearance of her son, Asrar Mushtaq Dar. Srinagar, Kashmir, India, 2009. © Yannick Cormier/Trikaya Photos.
Quick Questions:
What is your idea of happiness?
With my crew around a table. Take pictures!
What is your greatest fear?
Vertigo.
What do you consider your greatest achievement?
Forthcoming.
Where would you like to live?
Shangri-La.
What is your most marked characteristic?
Ask my wife!
Who are your heroes in real life?
The people who appear in my photographs and Arundhati Roy, Coltrane, Mulatu Astake, Akira Kurosawa, Arthur Rimbaud, Sitting Bull, Graciela Iturbide, Max Pam and all other…
What is Love?
"Love" is a very good song by Nat King Cole.
Who are your favorite authors?
Arthur Rimbaud, Charles Baudelaire, Lévi-Strauss, Romain Gary, Herman Hesse, Eiji Yoshikawa, etc..
What is your favorite motto?
Love and Light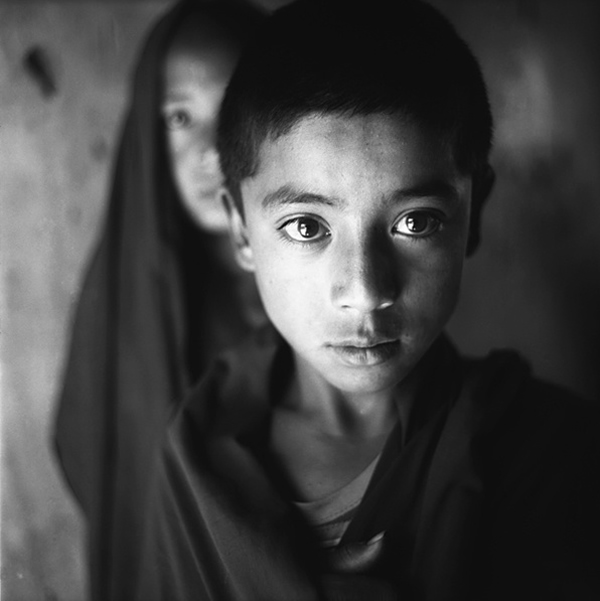 Monks, land and symbols © Yannick Cormier/Trikaya Photos.
Thanks again for this wonderful opportunity with 121clicks. Any final thoughts for the aspiring photographers?
Be yourself and honesty are the keys!
You can find Yannick Cormier on the Web :
Copyrights:
All the pictures in this post are copyrighted to Yannick Cormier. Their reproduction, even in part, is forbidden without the explicit approval of the rightful owners.