Hear it from one of the finest of finest wildlife photographer Frits Hoogendijk. His thoughts on capturing the mood of the nature, the very necessity for him to choose this genre of photography and much more. He speaks deeply on the art of observation, the right gear, his favorite spot for sport and most importantly various techniques for a great picture.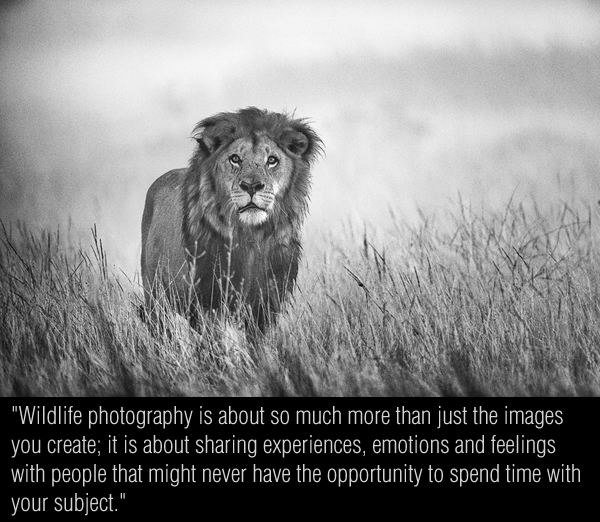 Few words about you and your photography stint?
I started out in high school with film, full manual kit and developed my own slides, I photographed mainly sport for the school newspaper, and this gave me a very good basic foundation and understanding of the principles of photography. I was only recently able to upgrade to good quality equipment and quickly switched over to wildlife and landscapes to marry my photographic interest with my love for the outdoors.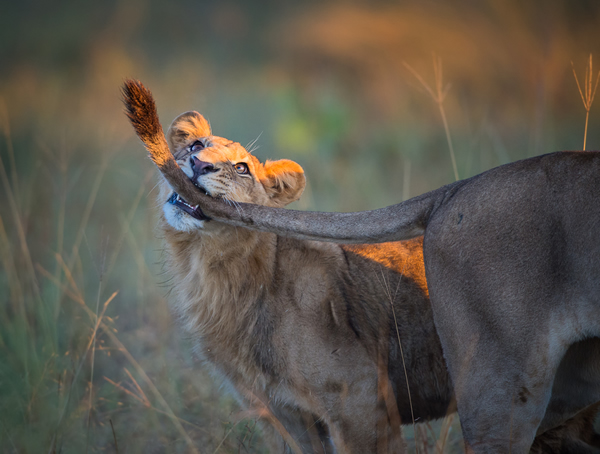 How special is Wildlife Photography for you?
I have always loved the outdoors, the wilder the place and the less people around, the better I am able to connect with my subject, giving me the ability to observe my subject and depict it in a way that conveys something of the beauty and behavior to the people I reach with my photographs, many of whom have never first hand experienced contact with the subject.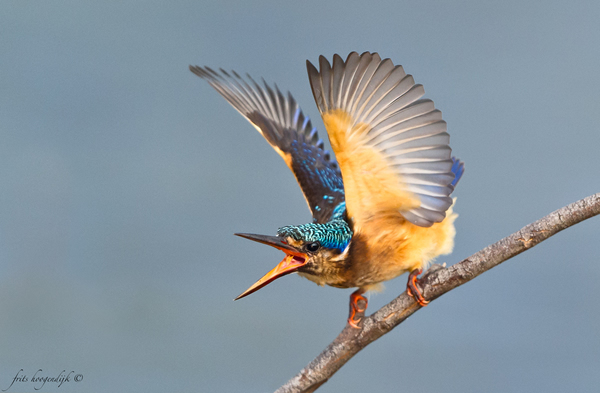 Few memorable moments on a safari with photographs?
The first time I was in Duba Plains (and every subsequent time for that matter), it was so unique with lion hunting during the day; you almost become part of the hunt! Apart form witnessing lion behavior that usually occurs during the night there was the misty mornings – creating absolutely stunning moody images of lion (and other subjects) that is not often seen. It is one of these photographs that got commended in the BBC competition in 2012.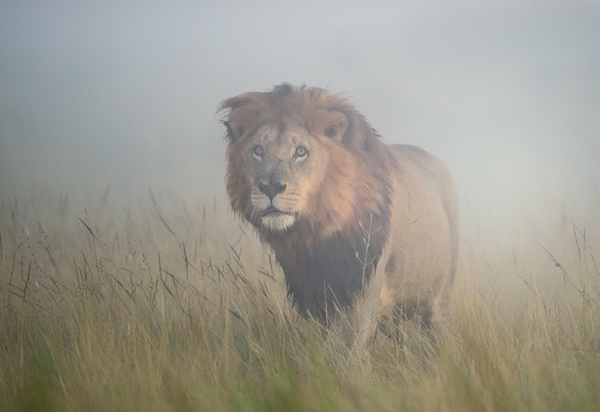 Your gear and what role does they play in a wildlife photographer's career?
I use Nikon and have several bodies along with a whole range of lenses. Each of the bodies (and lenses) I utilize in specific circumstances as the conditions dictate (eg high ISO capabilities and speed of the D4 camera being offset against the high resolution of the D3x, or nowadays the D800). I firmly believe that the most important part of photography is the person behind the camera, however, having the correct gear make the yield on a photographic trip so much bigger, along with the fact that it makes the chances of missing that one important moment (which happens maybe once on an entire safari) so much less.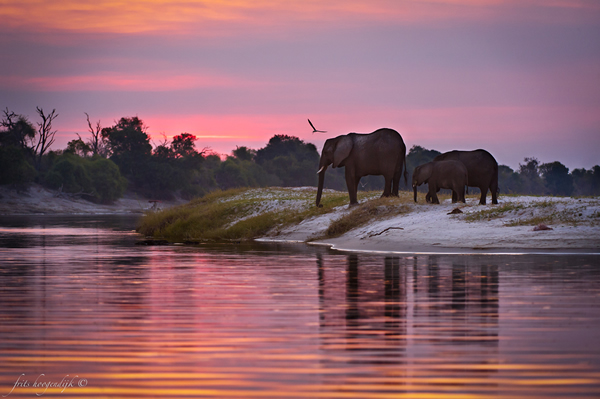 How do you prepare yourself before a tour/safari?
Make sure my gear is working and properly serviced. Know what you want to photograph and how you want to depict your subject and make sure you have the equipment to accomplish that, for certain trips this means a lots of planning along with purchasing specific equipment to accomplish the results you have in mind (eg remote triggers). Some safaris may require a certain level of fitness so you have to train in order to be able to make the most of your safari – I am leaving for the Himalayas tonight and have been in the gym for the past 4 months training very hard to be able to meet the physical demands the safari will require. This trip also have a lot of planning apart form the photographic equipment, things like medication, protective clothing etc.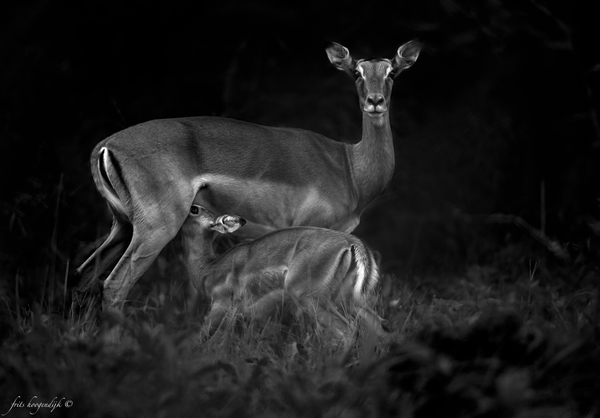 According to Frits, what does it take to become a Wildlife Photographer?
Dedication, perseverance, patience, knowledge of your subject, love for the outdoors, knowledge of your equipment, post-processing skills and the skills to market yourself – if you want to make a living of wildlife photography the business side is probably the most important aspect, taking the photo is the easy part!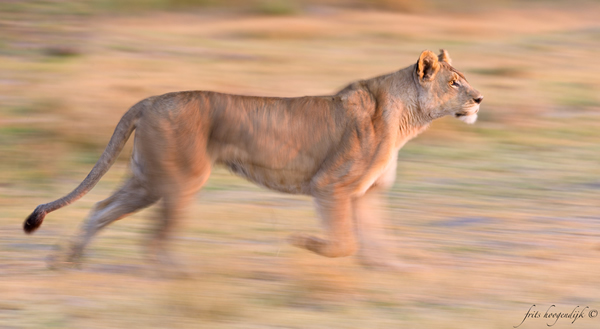 Your favorite spot for Wildlife Photography?
Oh! Nature ;- )) Each one is different, I have a soft spot for Duba Plains – a place that makes me want to cry every time I leave – no other place have done that to me before. But ask me in a month and the Himalayas will probably be my favorite, or ask me the end of June and the east coat of South Africa would be my favorite spot where we will be photographing the sardine run! Each place has it's own character, and like photographic equipment is specific to the job you want it to do, so it is with destinations – each one is better suited to photograph specific subjects.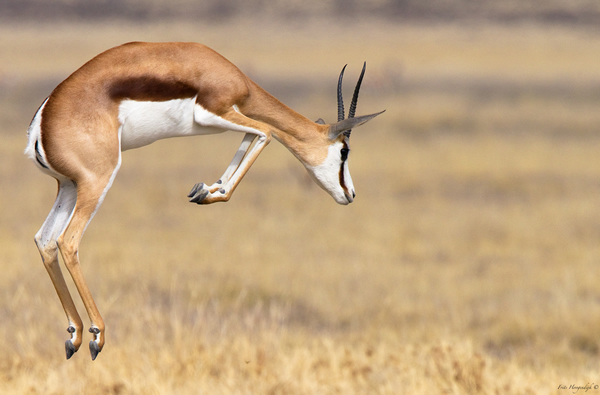 How difficult or interesting is it to study animals nature and how do you capture it?
Through photography you have the opportunity to spend much more time with your subjects than you would otherwise, giving you the wonderful opportunity to witness behavior seldom seen, this is also what you want to try and capture in your images. Through these hours of observing your subject you will also learn a lot about the animals and their environment and again this provide the opportunity to portray your subject in a way to your audience that would convey more than simply the animal, this is where the knowledge of the basic photographic principles is very important, giving you the ability to utilize demanding conditions and manipulate settings to convey a specific mood to your audience.
Your achievements so far, and what do they mean to you?
I have won the Getaway gallery photographic competition in 2011 and was also placed third the same year, this was my first competition I won and a personal goal I set for myself.
I received a commendation for my image of a lioness at the BBC Veolia Wildlife photographer of the year competition last year and attended the ceremony which was the absolute highlight of my photographic career, an achievement I thought would always be only a dream to me.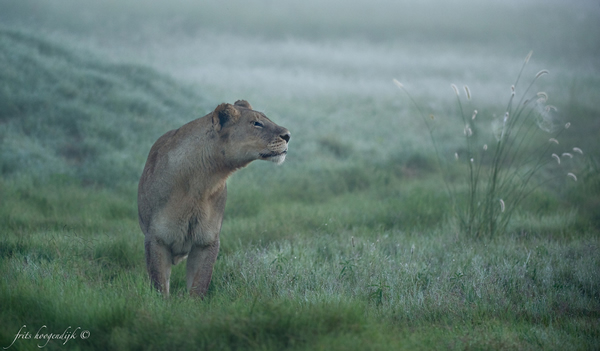 Few words on your future projects and goals?
I leave for the Himalayas tonight on an expedition to photograph snow leopard, I have never looked forward this much to anything in my life and even if we don't find snow leopard, I am sure the experience will be something I will cherish for the rest of my life, this is what it is all about for me, enjoying my photography and through that, be able to share this joy through the images created.
From Kashmir we will visit Japan for another 2 weeks of wildlife photography. In June I will photograph the sardine run which is probably a very underrated migration event and I am looking forward to this new personal frontier of photography.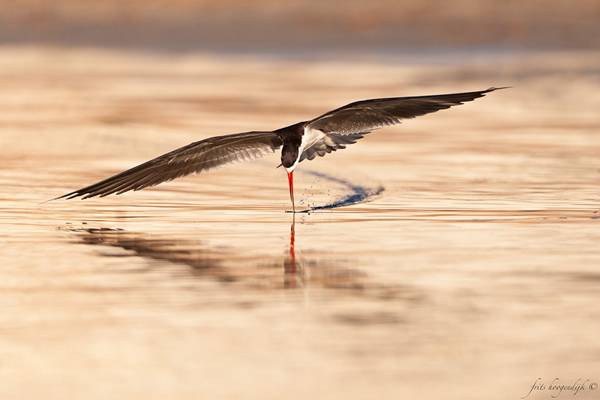 Some words of inspiration/advice for young aspirants in this field?
Never compromise on quality of your work, show only the best, not large volumes but good quality. Apply and execute the basics of photography correctly, these are not subjective. Understand that the rest of photography is all subjective, there will be those who love your work as well as those who don't. This subjectivity applies to competitions as well, so be careful to extrapolate the performance of your images in competitions to your own ability and photography. However, be honest with yourself and remember there is so much to learn form fellow photographers if you are willing. Do not try and copy other photographers, it is the unique images where subjects are portrayed in a fresh, innovative and unique way that would grab the attention and achieve recognition.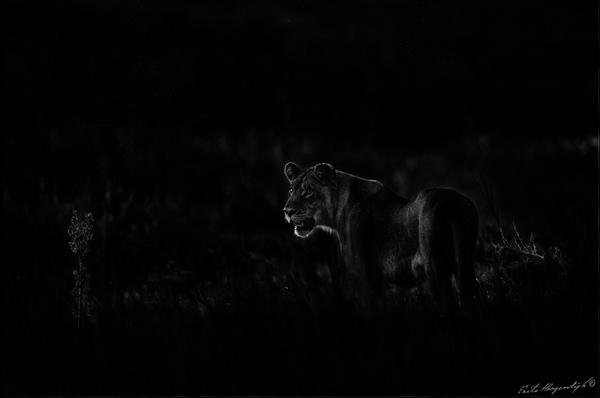 Quick Questions:
What is your idea of happiness?
Being surrounded by raw untouched nature
Who is your Inspiration?
Paul Nicklen, Bence Mate, Thomas Peschak, Wim van den Heever (a very dear friend I made through photography and the single person that thought me the most about photography, always supplying sound advice), Greg du Toit
What do you consider your greatest achievement?
The BBC Veolia WPOY commended image
Where would you like to live?
In a wilderness area (very few of the left on planet earth)
What is your most marked characteristic
I strive for perfection
What do you most appreciate in your friends?
Honesty
Who are your heroes in real life?
My wife & son
What is your present state of mind?
Excitement
Who are your favorite authors?
Malcolm Gladwell
What is your favorite motto?
The more you practice, the luckier you get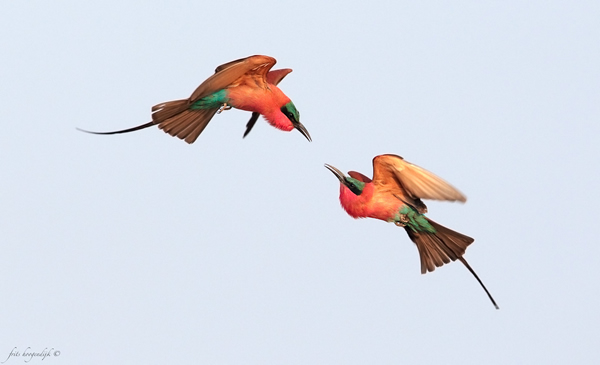 Thanks again for providing 121 Clicks with this opportunity to interview you. Any final thoughts for our readers?
Wildlife photography is about so much more than just the images you create; it is about sharing experiences, emotions and feelings with people that might never have the opportunity to spend time with your subject. It is also about appreciating nature responsibly, respect for nature and experiencing nature as a spectator in ways many people will never have the opportunity to do.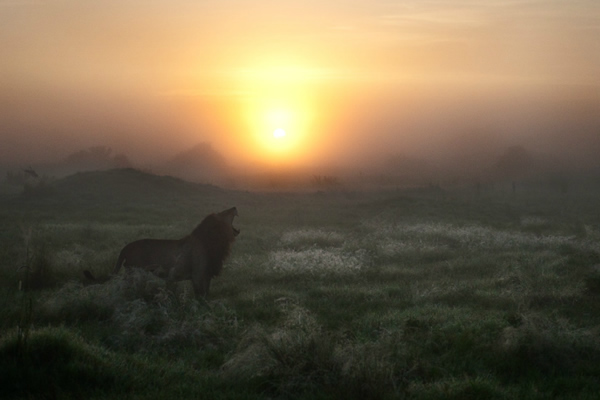 You can find Frits Hoogendijk on the Web :
Copyrights:
All the pictures in this post are copyrighted to Frits Hoogendijk. Their reproduction, even in part, is forbidden without the explicit approval of the rightful owners.