In 121Clicks, we are posting a lot of Street Photography related articles. Here in this series, we have handpicked 25 beautiful Street Photography series for your inspiration. We hope, in this lockdown period you will enjoy these photographers' work.
You have a photo story to share with us? Please Contact Us.
Click on the image to view full story.
Plese check other Lockdown Series Articles here:
#1 Peace by Nayeem Siddiquee
From the last four years, I'm suffering from major depression & I am trying heart & soul to overcome it. I'm trying to search peace what ever I see & where ever I go. Some times I wanna touch it or some times I feel like I'm dead, floating my whole body everywhere where I exist… Sometimes I wanna cry loudly or sometimes I keep silence… I think peace is a temporary state of mind. You can't be happy even if you live in a world of happiness.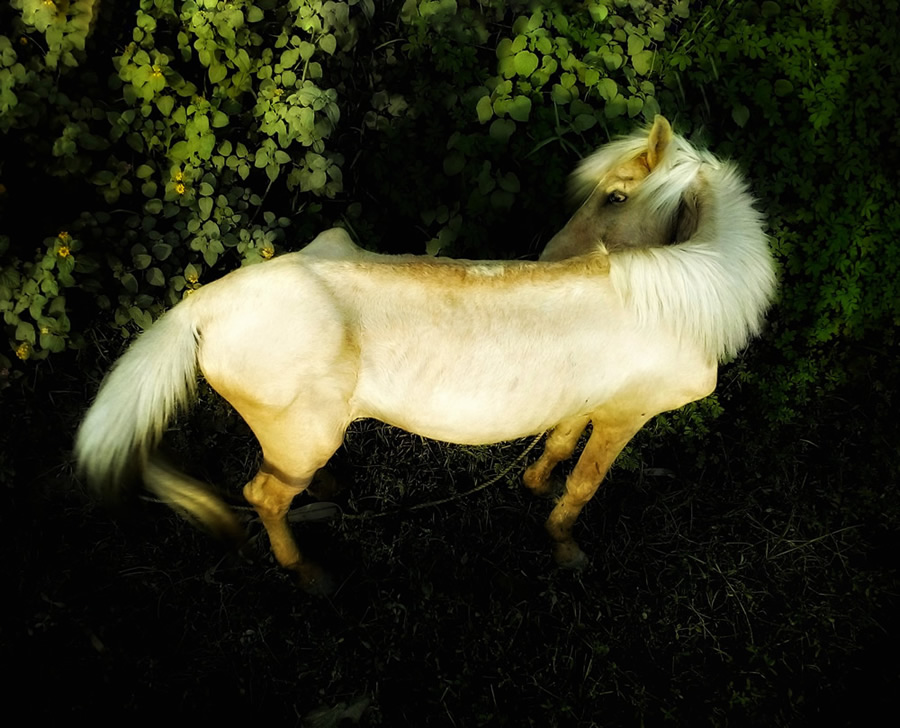 #2 The Bus Stands In The Eyes Of Street Photography by Ab Rashid
"The Bus Stands In The Eyes of Street Photography" is not my highly planned project. When I went out to take pictures, sometimes I visited Bus Stand. For two years, I have been visiting the bus stand for some good pictures & I think the photos on the bus stand are beautiful color, activity, juxtaposition, decisive moment with a good composition.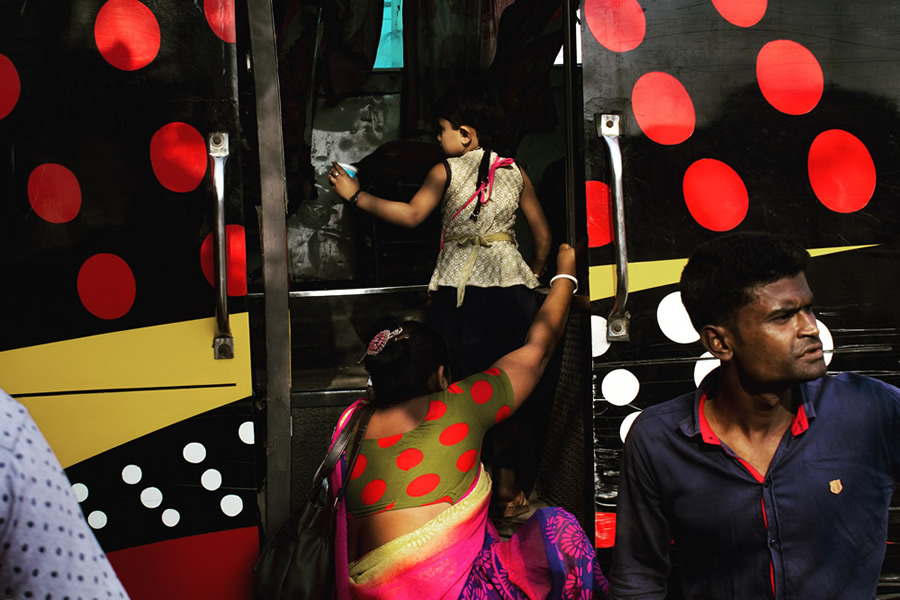 #3 America by Gabi Ben Avraham
The American street is the heart of Western civilization – the civilization of consumption. The individual is swallowed by inflation of images, full of colors and symbols. Human figures are assimilated in this visual abundance. Their clothes are printed using the same images; sometimes they are tattooed right on their skins. Man loses his individuality for a set of symbols flooding the reality in which he acts, thus becoming another product controlled by economic firms that thrive thanks to him.
#4 Co Existence by Md. Enamul Kabir
I have been afraid of dogs as far back as I can remember. Whenever I saw a dog on the street, I would walk the other way or wait until the dog went its own way. During my elementary school years, there were so many dogs in the school neighborhood and being extremely fearful of them, I used to wait around for someone, anyone, to come by so that I could cross the street full of dogs without being alone and frightened. I can't explain it, but dogs just gave me the creeps, even though I've never been bitten.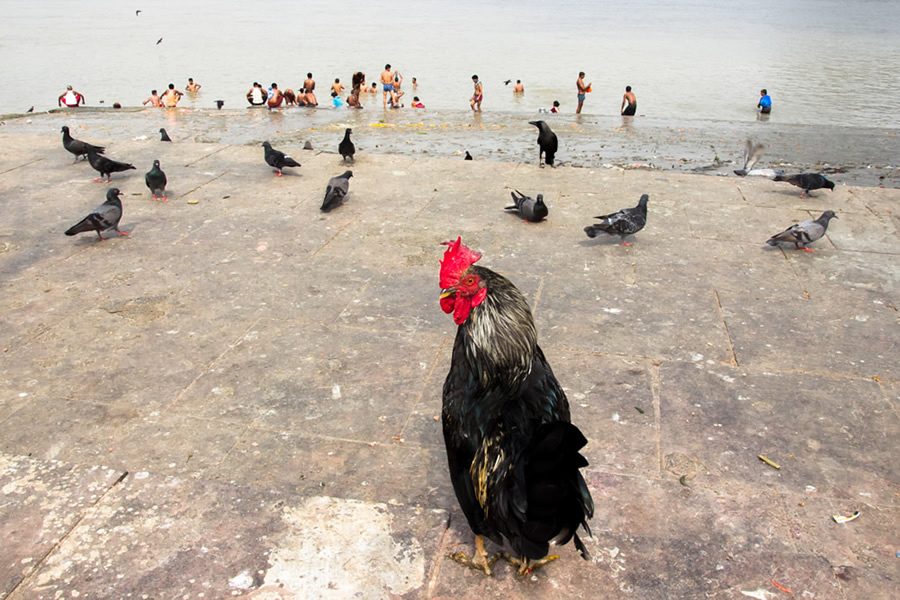 #5 Animals in Street by Raj Sarkar
It is always challenging to shoot that is un-predictive, untamed in nature as a subject. Domestic animal nowadays is one of the most important elements to add into your frame. Street photography is always considered as un-staged or candid photography or a product that is straight out of camera.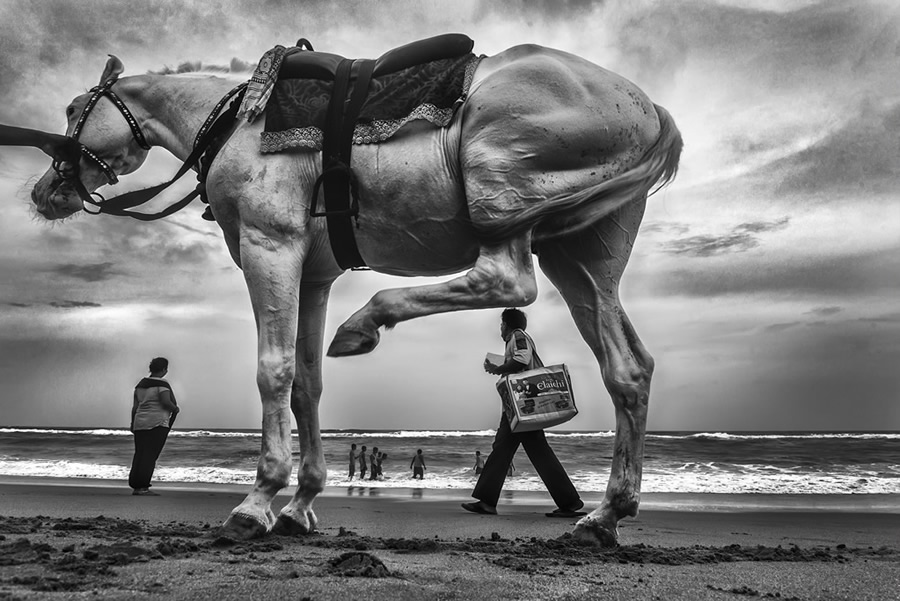 #6 Through My Subcontinent by Rahul Rishi
I love to show than to speak. 'Through my Subcontinent' are the images which I captured when I was free after my college days & also in the frustrated breakthrough which I went through at my office. The whole process of traveling and shooting gave me unknown happiness and this ecstasy made me find myself.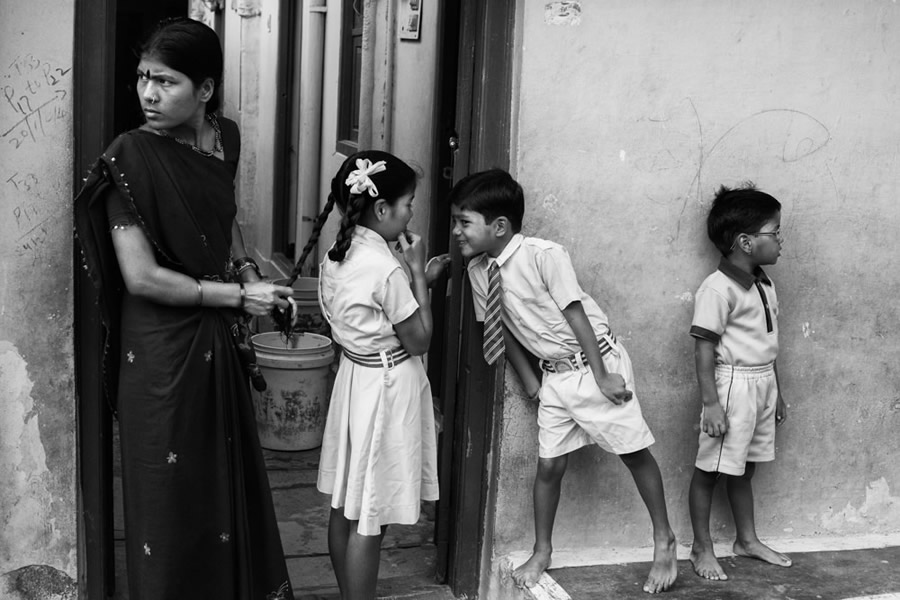 #7 Terminal by Vineet Vohra
Early morning rituals are hard to change, be it reading the newspaper with tea or that early morning walk.. be it lighting the Diya in the temple or just being grateful for a new day… Be it rain, cold, sunny or just plain stormy, from past one year I go to this bus stop every day, every morning, same time to shoot & let the moments overpower me.. It was odd that one day I found someone similar. Someone that did the same thing every day with a clockwork Precision.. meet my comrade in arms.. this terminal.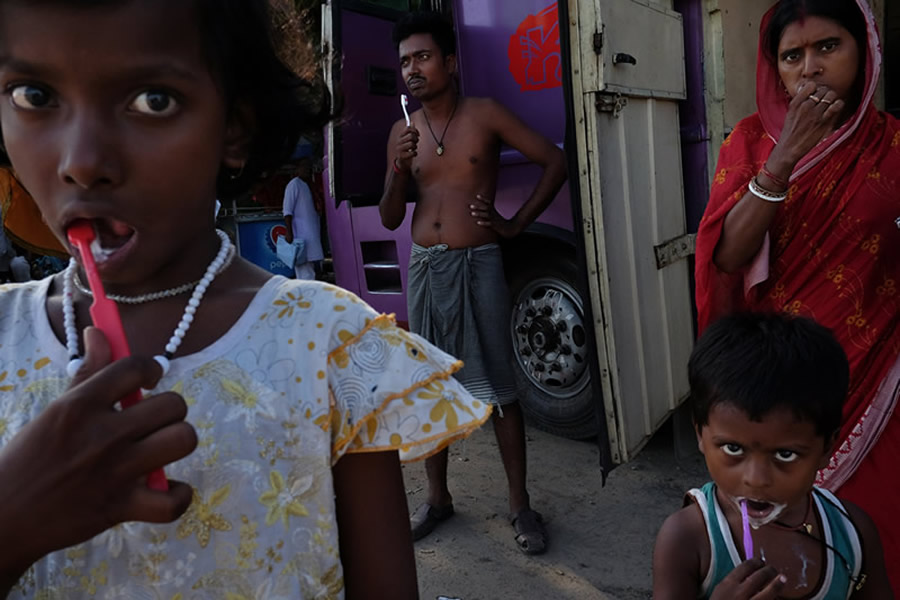 #8 Beyond Vision by Mouhamed Moustapha
The street is my playground – the place where I wrestle with my vision and artistic capabilities. When I shoot on the street, I don't follow any rules. This setting is so liberating to me that as guided by my vision, I capture pictures with my own rules, experiment with rules, and/or break rules as required by the moment happening there. Streets provide me the invaluable opportunity to embrace the multi-layered realities of people. The feelings and thoughts that are evoked in me when I see the lives of people unfold in front of my eyes are what I try to capture in my frames. Every shooting experience on the street is rewarding and sharpens my vision.
#9 Dog Story by Neenad Arul
I must personally admit initially when I started out exploring my passion for street photography I was very shy as a person and I always thought it's not polite to photograph unknown people. I always wondered how do street photographers take photos of complete strangers without permission and not get punched in the face? Taking pictures of strangers can sometimes be intimidating.
#10 Galiff Street Pet Market by Soumya Shankar Ghosal
Galiff Street Pet Market is a pet lover's paradise. Located in North Kolkata at stone's throw distance from the Shyambazar 5 point crossing off B T Road. Originally developed at Hatibagan in North Kolkata the market was shifted to Galiff Street due to space constraints. This is the oldest pet market of West Bengal and one of the oldest in India. The "Haat" (weekly Bazaar) takes place on Sundays. The market starts at 6 am and continues till later afternoon. Even traffic is closed to Galiff Steet (except the Trams) on Sundays to help Hobbyists.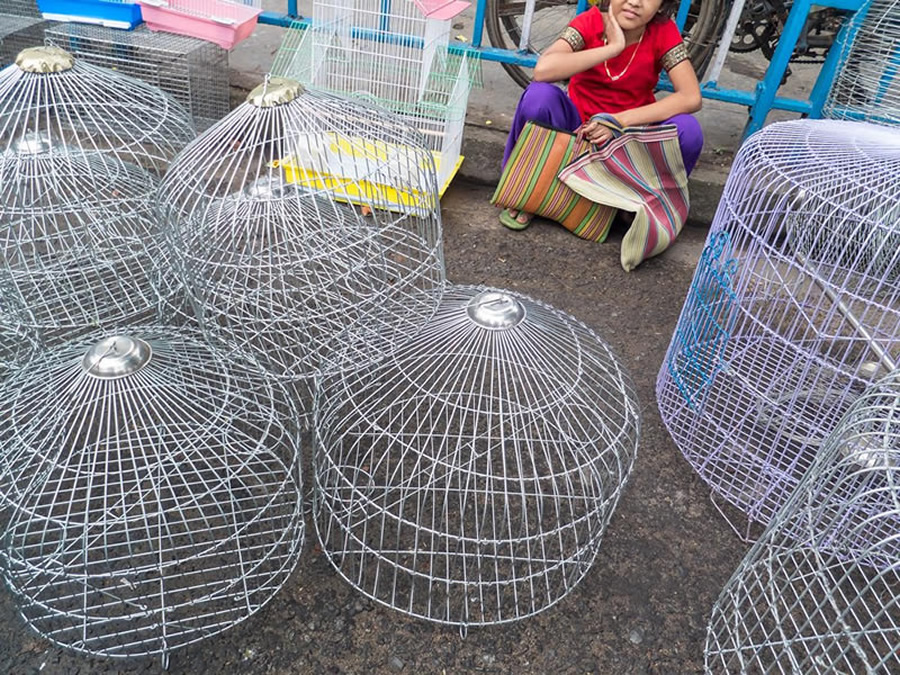 #11 In Visible Light by Sam Ferris
In visible light is a personal street photography project shot between 2013 and the present that interrogates my perceptions and experiences of living in Sydney – a city where the cost of living has never been higher and the sense of anxiety never more acutely felt.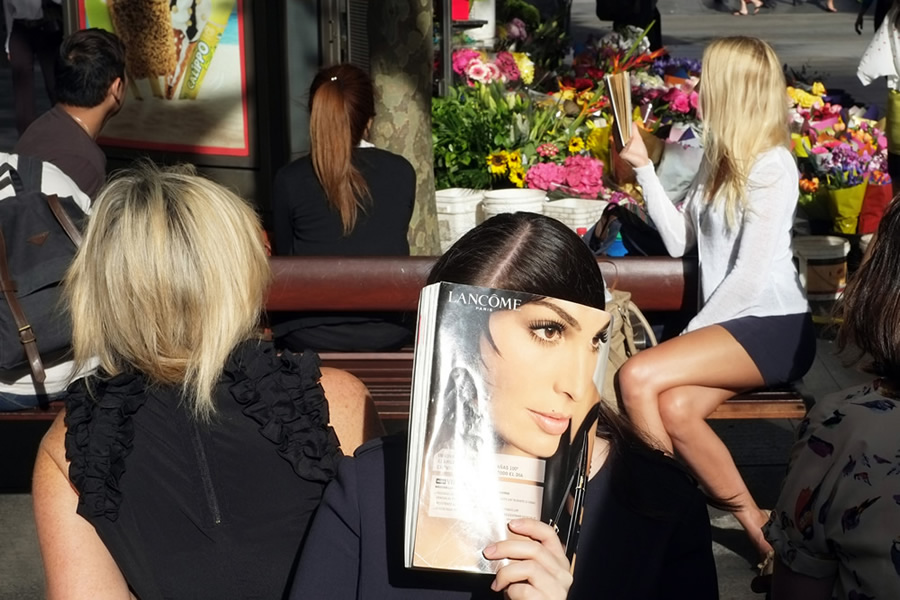 #12 A Portrait Of An Indian Woman by Aniruddha Guha Sarkar
A society reveals itself in many ways – starting from the hard (GDP) numbers to sex ratio and so on. Even the billboards tell a story about society. One of many such indicators is the roles that women play in any society.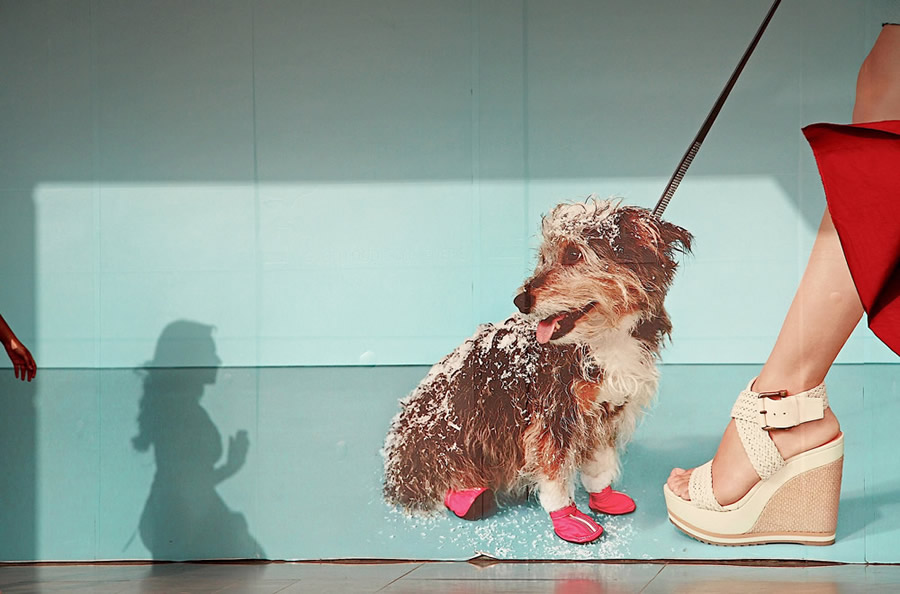 #13 A Wider View by Enrico Markus Essl
A wider view, the view that I often like to find as a street photographer on my rambles through the cities, rare to find, but then I really enjoy it when I found them. A calm that you can rarely enjoy alone .. but sometimes there are those moments that I then try to hold on. When I observe people who also enjoy this situation, the moment has come to push the trigger.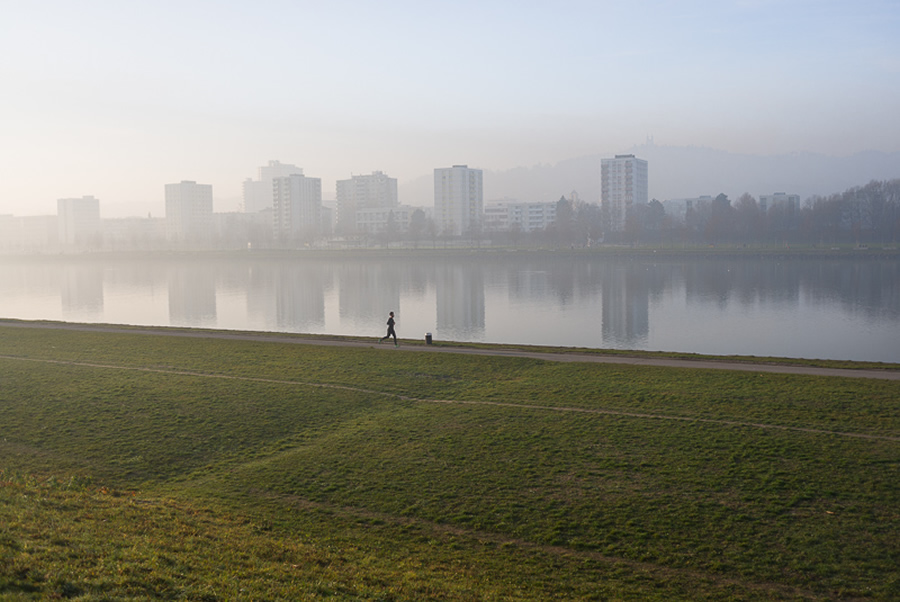 #14 In Bloom by Dmitry Stepanenko
I was fortunate to visit Japan in Mar 2018 during the sakura bloom season which is one of the main events in the year for many Japanese people. It is enough to mention that every day one can see the map of Japan on TV where a presenter shows where and when Sakura is going to bloom next, many people would also have an app on their phone to get regular updates.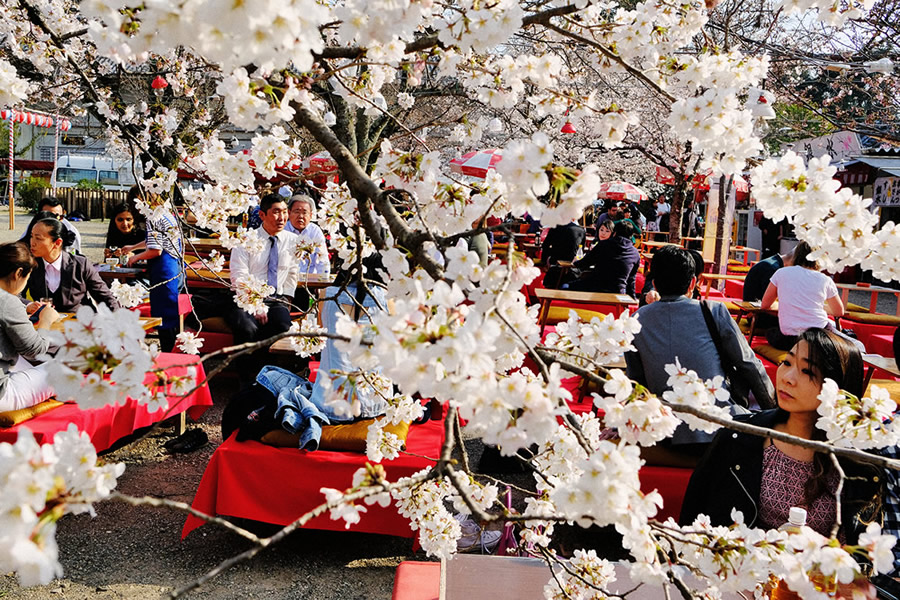 #15 Dialogues by Cristóbal Carretero Cassinello
They are seemingly unconnected stories, spontaneous encounters, shapes, colors, and capricious textures, which play, talk and intertwine, showing us a new and subjective perspective of a whole. A third plane generated by our visual perception, which tells us scenes with our own identity, our lives, our cities and, ultimately, ourselves.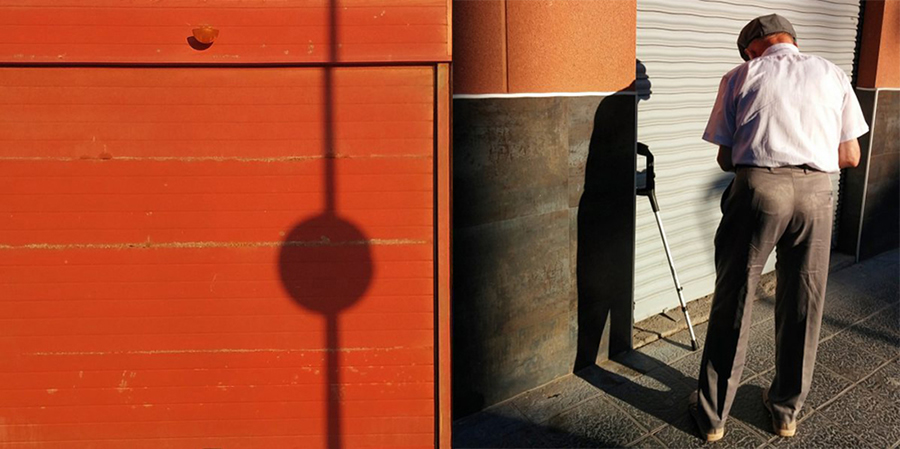 #16 Trashtopia by Michael Goldrei
I describe my Trashtopia series as 'Street photography of the street itself'. It began when I was on holiday in Cuba at the end of 2016, and noticed how different some of the rubbish was in comparison to that back home in London. Things like half-eaten cobs of sweetcorn, as well as things that looked like spliffs (which turned out to contain peanuts rather than pot), and coconuts.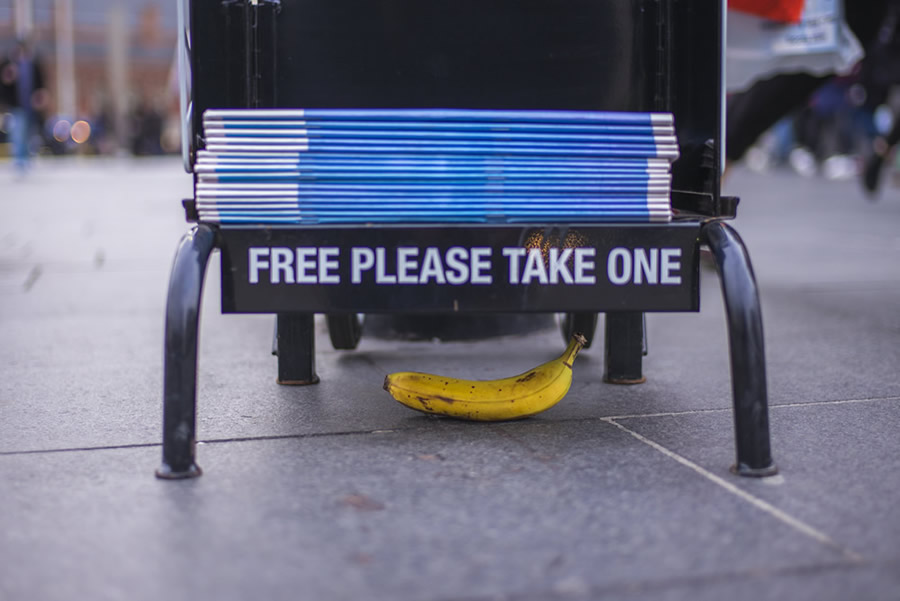 #17 Hidden by Ryosuke Takamura
The theme of this project "Hidden", is "Expression". I believe that this is the everlasting theme of taking photographs and how I express myself and my thoughts in them. I had to I think that expression is created from your knowledge and experiences. I look forward to the change of my expression as I get older. I'm into street photography is every photo has got meanings hidden in there.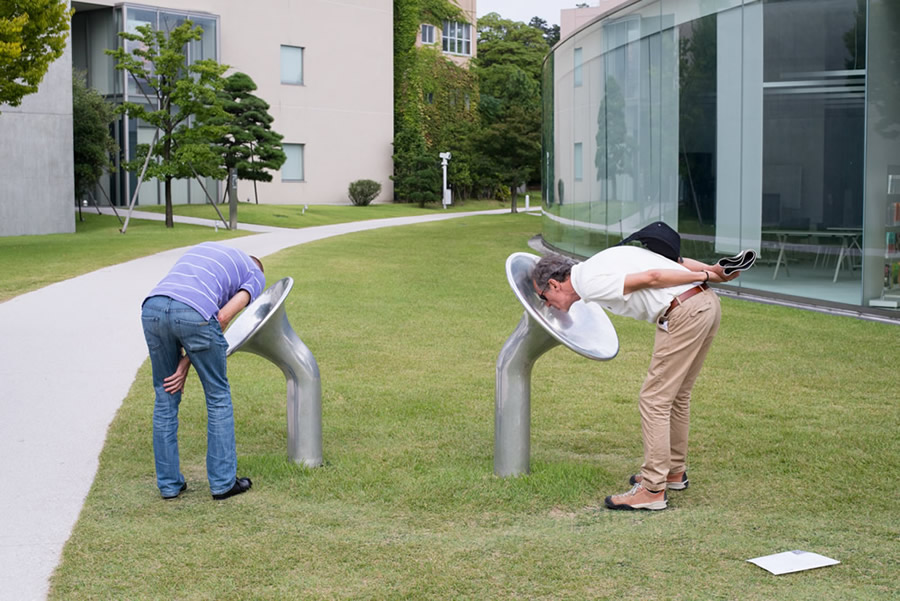 #18 Half Dark Worlds by Pushkar Raj Sharma
Isn't it true that the dark part exists in our life and nature, rather everywhere? Every one of us has dark sides too. My project showcases how this darkness co-exist in nature and within us, that it creates, so meaningful and aesthetic moments, and that it seems to actually complete the life and the moments around us, without which, a life hard to imagine.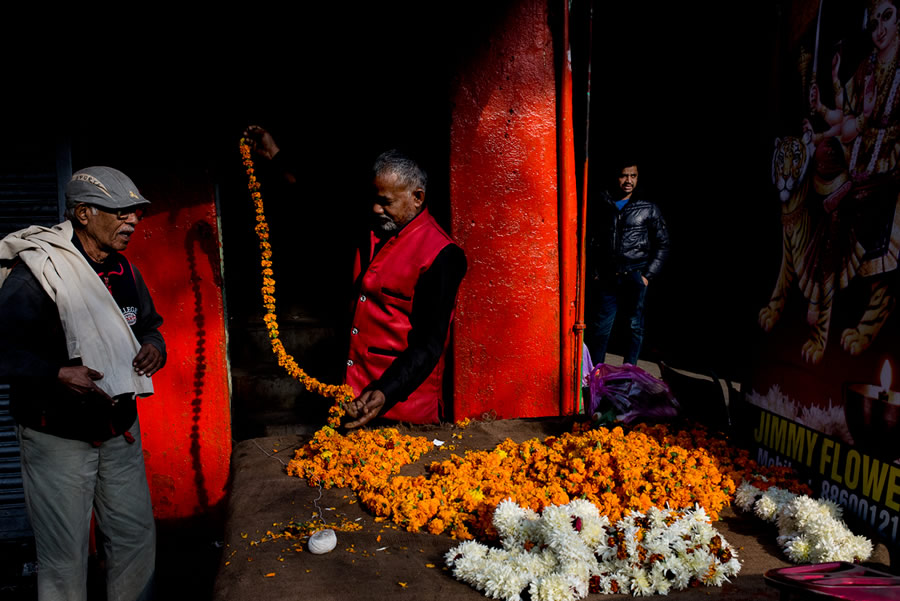 #19 A Few Days In London by Gabi Ben Avraham
During last August, I visited London for a few days. I took advantage of the free time I had and the nice weather. London welcomed me with excellent light and awakened in me the need to shoot. This is a city of different cultures, neighborhoods, markets, contrasts with such a lot of traffic, people running in the streets busy with their daily lives, shopping, working, in constant movement. This street photography series depicts it all. London was a real challenge for me!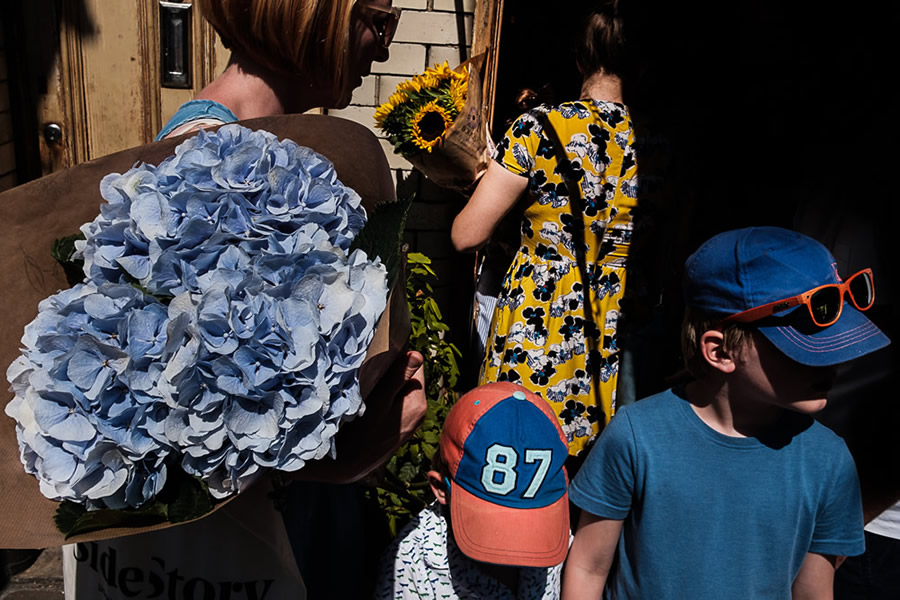 #20 The Indian Flow by Tommaso Vaccarezza
I arrived in India with a few images of Steve mc Curry in mind and the idea to find a place steeped in spirituality and mystery. It was not like that..at first. As soon as I got off the plane, I was hit by a chaotic and noisy flow of human beings, vehicles, and animals. Putting order to that world has been a necessity for my European eyes. What it eventually emerged was a reality made of everyday rituals and mundane activities going through a specific and static order, a life that continues going as it has always gone. In India, you'd better to flow as everyone does by allowing to yourself and to others a deep affection, wonder, and indulgence.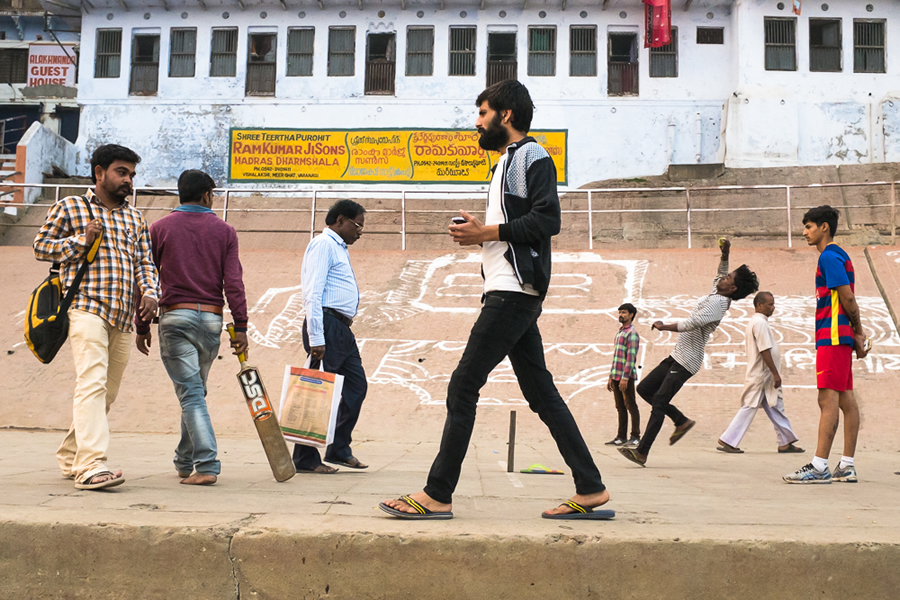 #21 Conversing With The Posters by Niladri Adhikary
Kolkata is the Cultural Capital of India. It has long been known for its literary, artistic and revolutionary heritage. As the former capital of India, Kolkata was the birthplace of modern Indian literary, artistic and scholastic thought. Kolkatans tend to have a special appreciation for art and literature; its tradition of welcoming new talent has made it a "city of furious creative energy".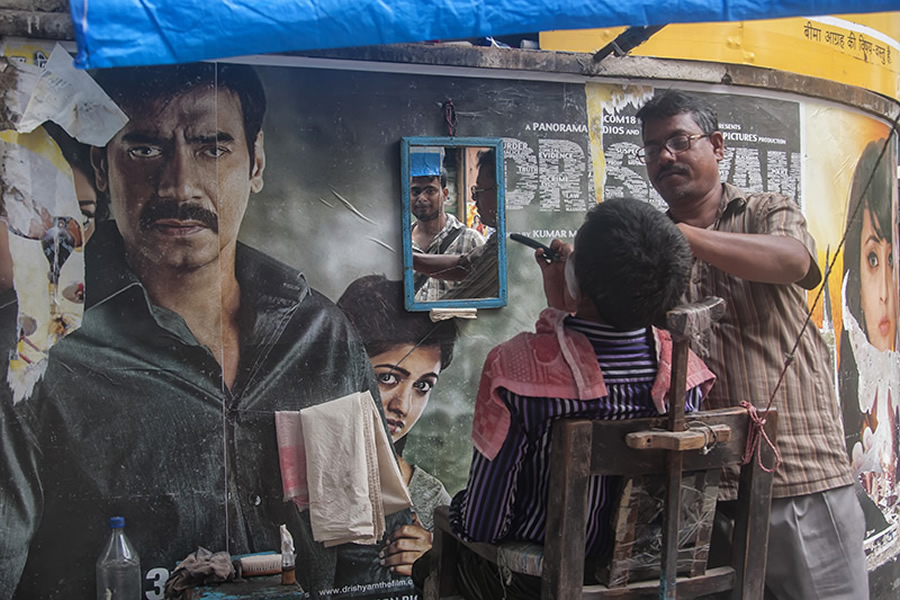 #22 Street Drama Of Europe by Nafi Sami
I came to Germany about eight months ago for my higher education at the University of Bremen. That's I have got the chance to explore Europe. I've been roaming around several countries in the last few months. The streets of Europe are filled with drama which can easily force any photographer to fall in love.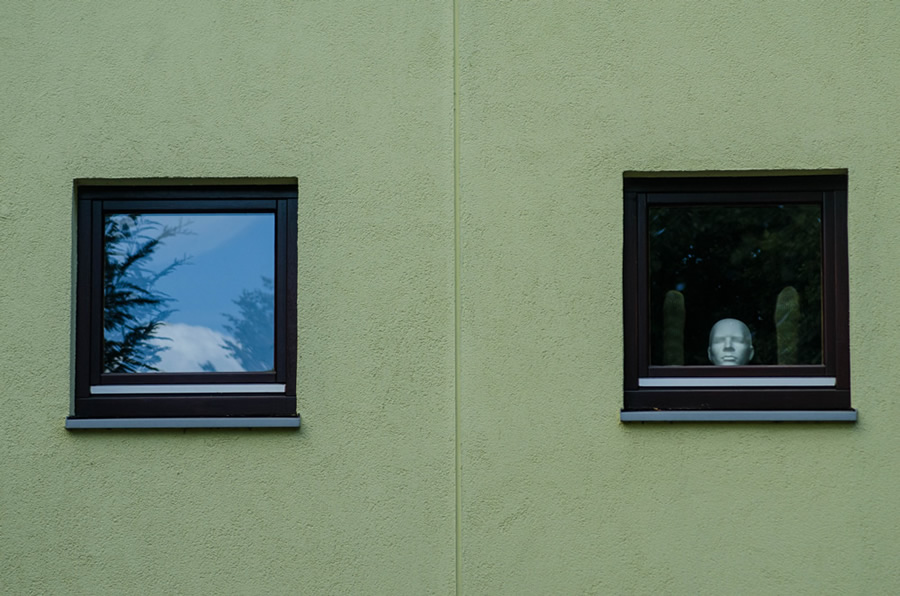 #23 Witnessing Light Behavior by Helmi Dalhoumi
Light is treated in these series as the subject itself. The human element is more for scale as it helps to depict the scene and emphasize the immersive trait. The obscured human figures crossing the scenes cleanse the images from heavy details and leave space to contemplate the magnificent light behavior.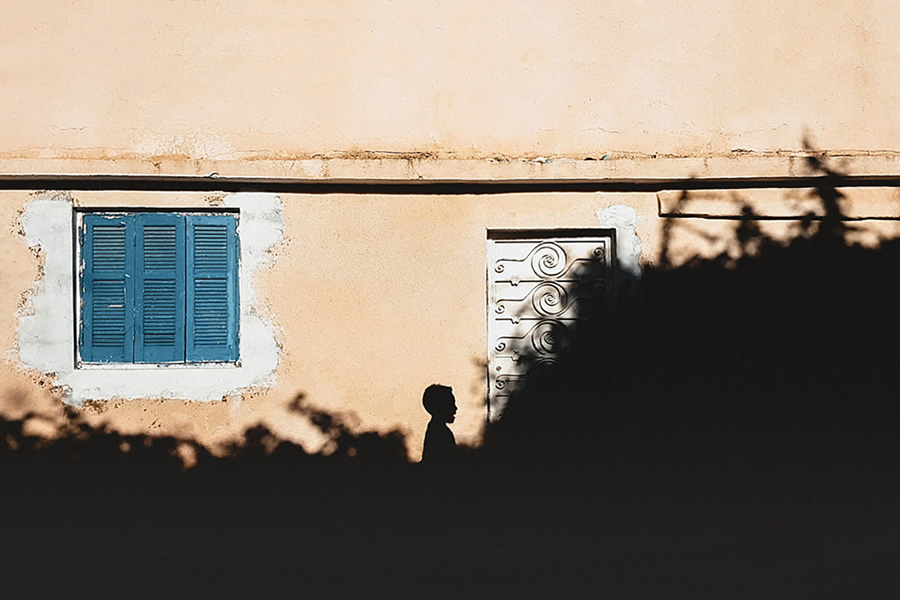 #24 Old Delhi: Life In A Chaotic Heritage by Aniruddha Guha Sarkar
History tells us that the walled city of Delhi was founded as Shahjahanabad by Mughal Emperor Shahjahan in 1639 and remained the capital of the Mughals until the end of the Mughal dynasty in 1857. Once filled with mansions of nobles and members of the royal court, along with elegant mosques and gardens, it is now over-crowded and dilapidated. Despite this decay and the high-profile presence of the national capital New Delhi at a stone's throw on its south, it still serves as the symbolic heart of metropolitan Delhi carrying the heritage of a bygone era.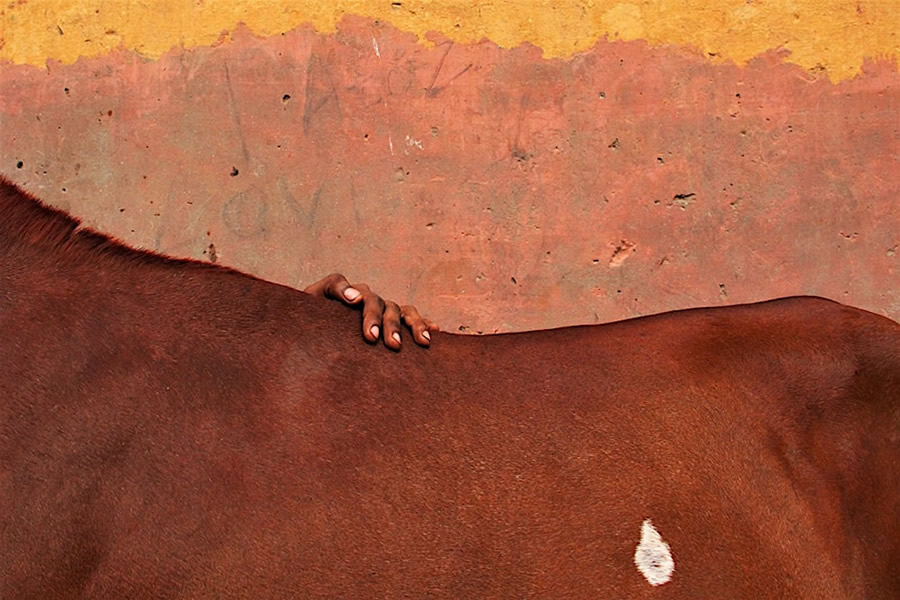 #25 Shot by Gonzalo Gómez And Gustavo Rosas
Shot is a street photography project created by Gonzalo Gómez and Gustavo Rosas in 2013. We are curious photographers about what happens in the streets of Montevideo (Uruguay) and walk quietly observing gestures, shapes, connections, something unpredictable in common places. We approach our subjects without using the zoom, to be in tune with life. For us, street photography is a form of aesthetic expression and a record of age.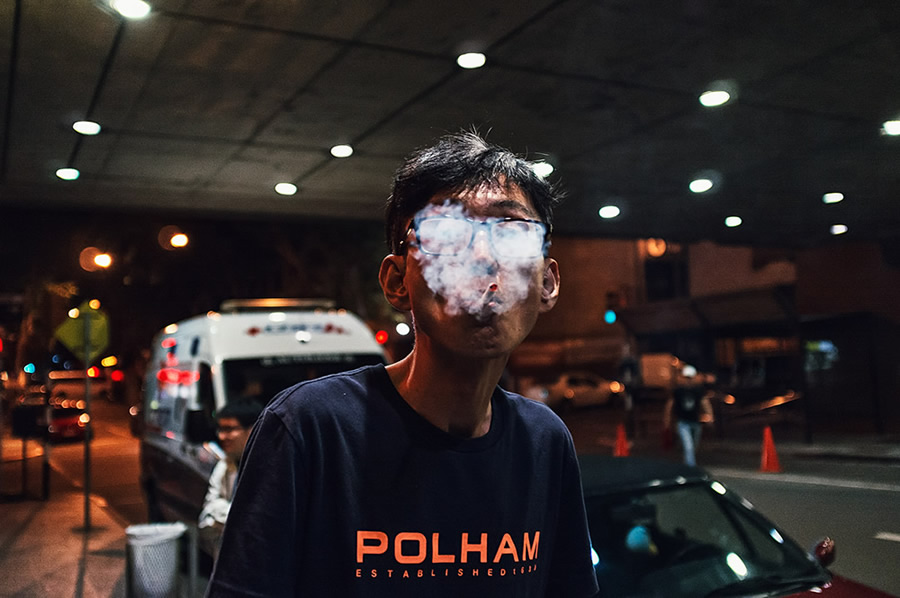 Plese check other Lockdown Series Articles here: