Guest Article by : Derek Winchester
Derek Winchester came with a wonderful article about paintings that every photographer should study. I am sure you will really enjoy this post.
Plese check other Lockdown Series Articles here:
1. Mona Lisa by Leonardo Da Vinci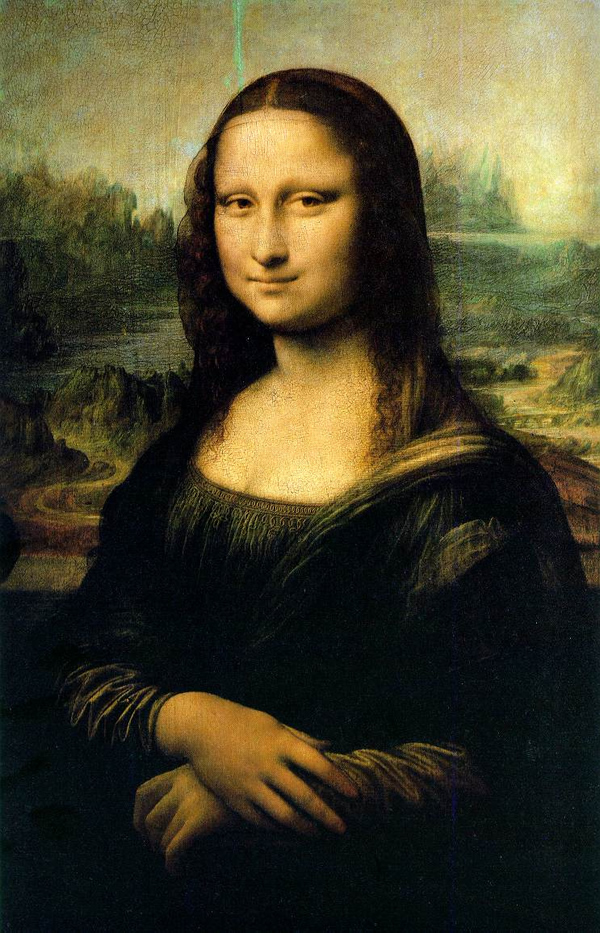 The most recognized painting in the world has a lot to teach photographers, mainly connection with your subject. As has been said before, that smile says a lot about the connection between the painter and the subject. That is what every photographer should be looking for when they take a portrait and one of the reasons why this is such a memorable image.
2. The School of Athens by Raphael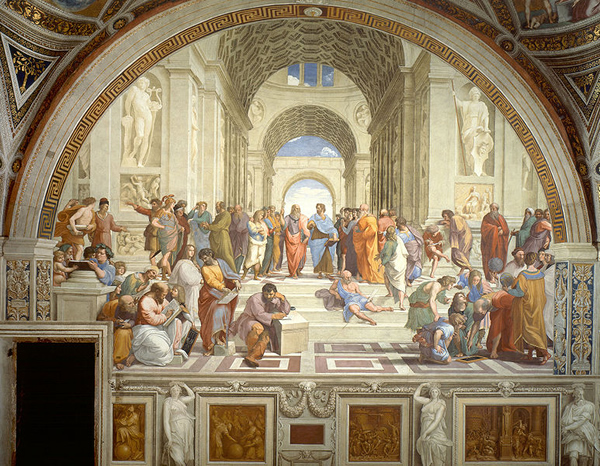 Many photographers like to take pictures of singular things. One person, one thing or one moment. This painting is from a time when one painting needed a half an hour of attention span. There are almost a dozen different stories going on here and none of them are distracting each other. This is a good skill to have when it comes to composing a scene in your viewfinder.
3. The Girl with the Pearl Earring by Johannes Vermeer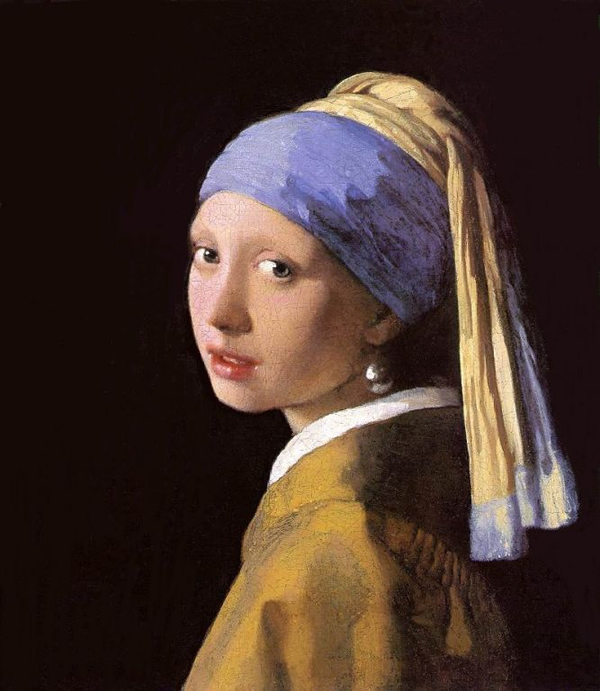 Vemeer loved window light. It is the best light for portraits. When we use studio lights or flash more often than not we are trying to get light as good as this. The catchlight in the eyes and the light reflected off the earring are what portrait photographers should be looking for. Also, as with the Mona Lisa, the connection between the painter, and through him, the viewer is very strong in this painting.
4. Nighthawks by Edward Hopper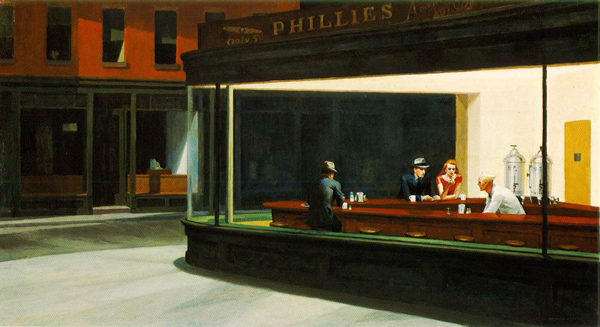 Most photographers look for that moment, that bigger than life explosion of happening that hooks people in. Nighthawks is a soft hook. This is a photo that grabs your attention because it is so quiet. Photographers also have to be on the lookout for these quiet moments as well.
5. Hand with reflecting sphere by M.C. Escher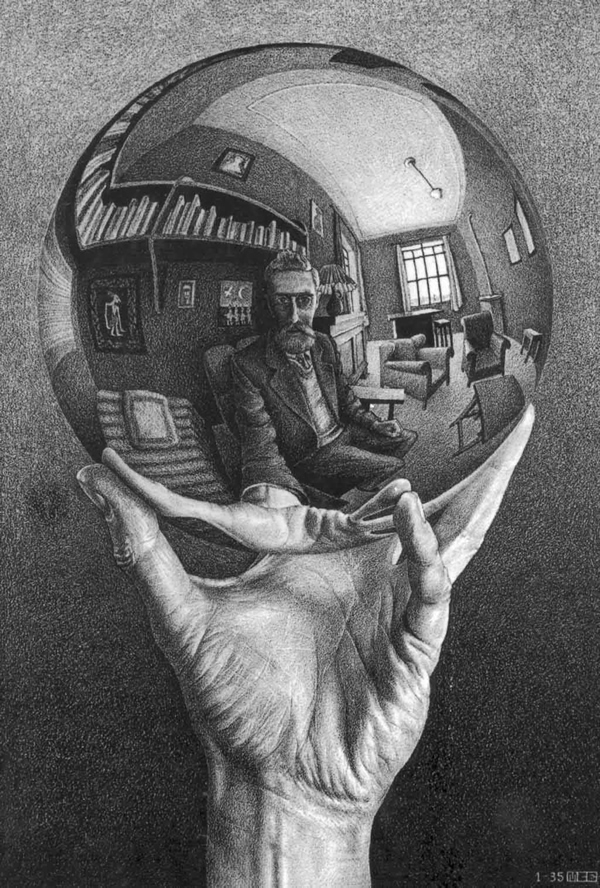 Four things every photographer should know how to do: take a photo of a reflection, take a photo of a hand, take a photo of him/herself, and take a photo showing perspective.
6. The Gossips by Norman Rockwell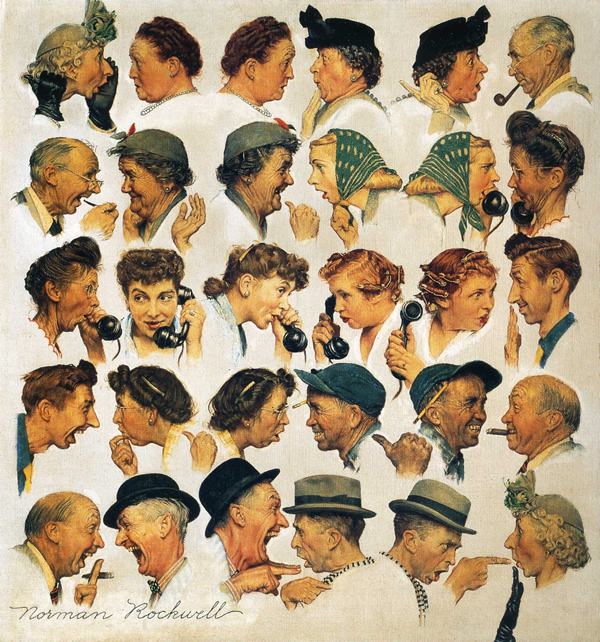 Pure storytelling through facial expressions. We do not even have to hear the rumor to know everything that is happening here. Being able to capture a story telling expression is an awesome skill to have as a photographer.
7. The Runaway by Norman Rockwell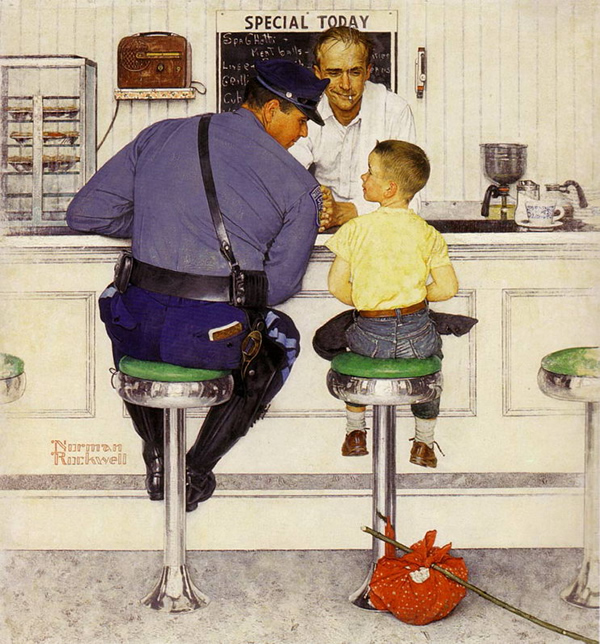 Norman Rockwell was very good at creating a memory in our heads the instant we see one of his paintings. There are some books that have less story than this image. Do that with a photograph and you will have succeeded.




8. Campbell's soup cans by Andy Warhol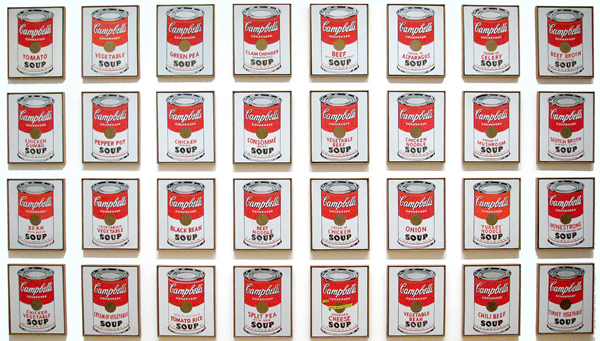 Some photographers get hung up by finding subjects for their photos. They want something spectacular. A better skill to have is being able to make the ordinary seem extraordinary and that is what Warhol did with these cans of soup.
9. The Kiss by Gustav Klimt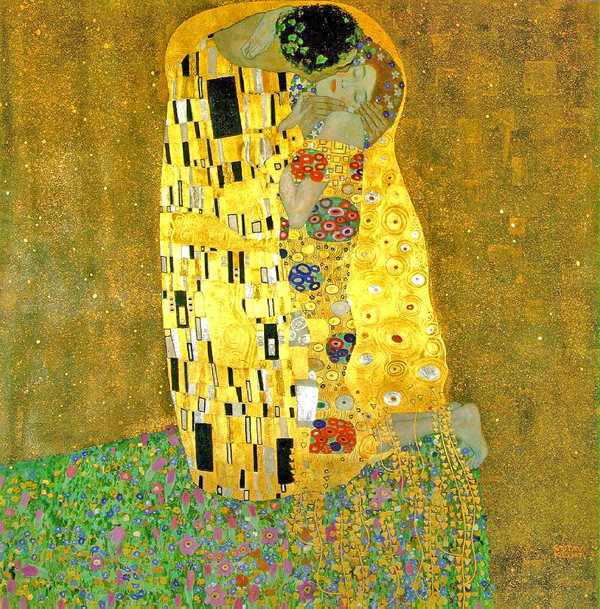 Many photographers get taken in by the latest fad in photography. There are now millions of photos on the internet using HDR (High Dynamic Range) photos where three photos are taken of the same subject at different exposures and then merged in an editing program). The trap here is to think that the gimmick is enough; that you can take a photo of anything using this new technique and it will be a good photo. Klimt is very famous for his stylized paintings but in this one there is still that moment of connection between his subjects. A very good lesson for a photographer to know.
10. Cave Painting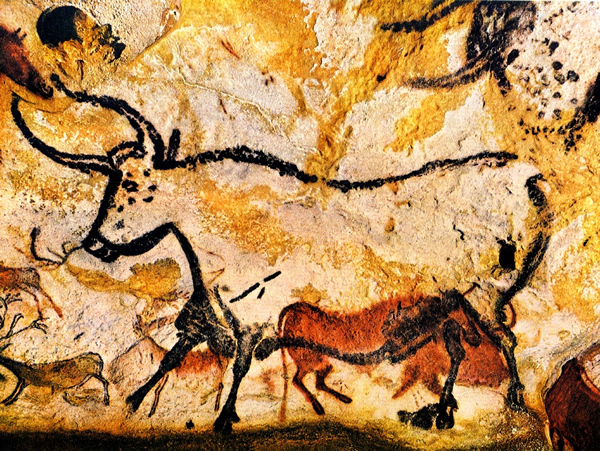 Photography, like painting before it, has an instinctual basis. The need to show someone else something with an image. Learning new techniques is fun but they should not get in the way of that id urge, that basic feeling of wanting to show someone else a picture. Before you think about composition, lighting and technique, do you first have something you want to show someone else.
11. Michelangelo The Sistine Chapel ceiling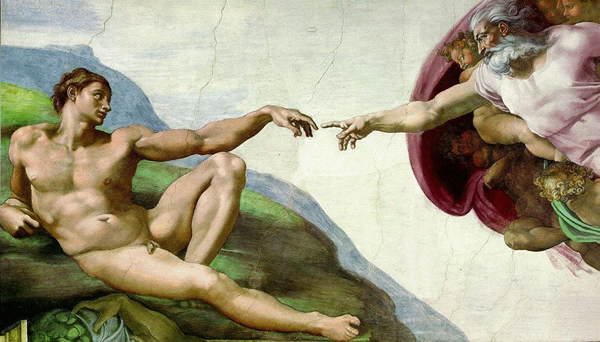 A good skill to have as a photographer is to look at things from different angles to get the best shot. Do not let an awkward angle deter you from your inspiration. Take the shot even if you have to look straight up.
12. The Three Sphinx of Bikini by Salvador Dali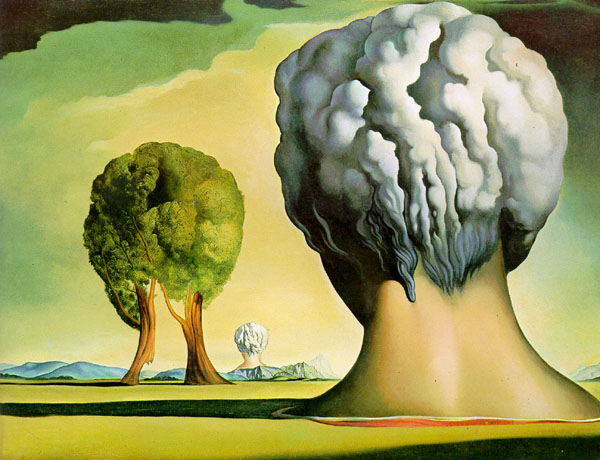 There are many subjects you can take that have similar forms. It is important to be able to see repeated patterns in photography and get good photos of them.
13. Paintings of Banksy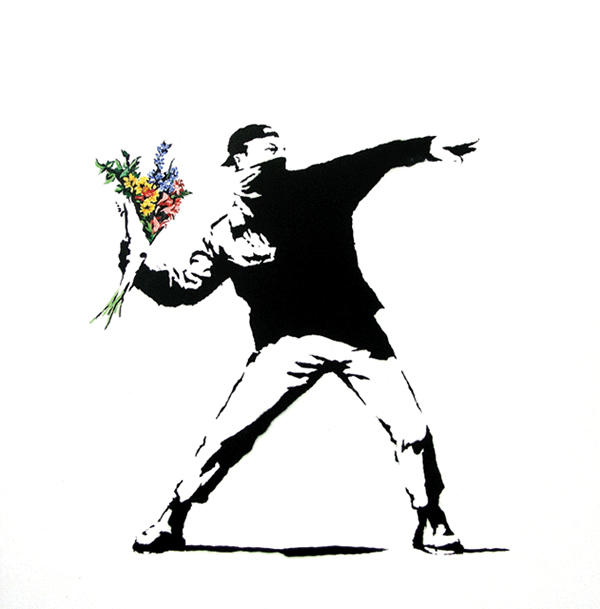 Banksy is a master of juxtaposition. You expect to see one thing and are surprised to see another.
14. Ancient of days by William Blake
Blake can teach photographers a lot about balancing inspiration and technique.




15. Cafe At Night by Vincent Van Gogh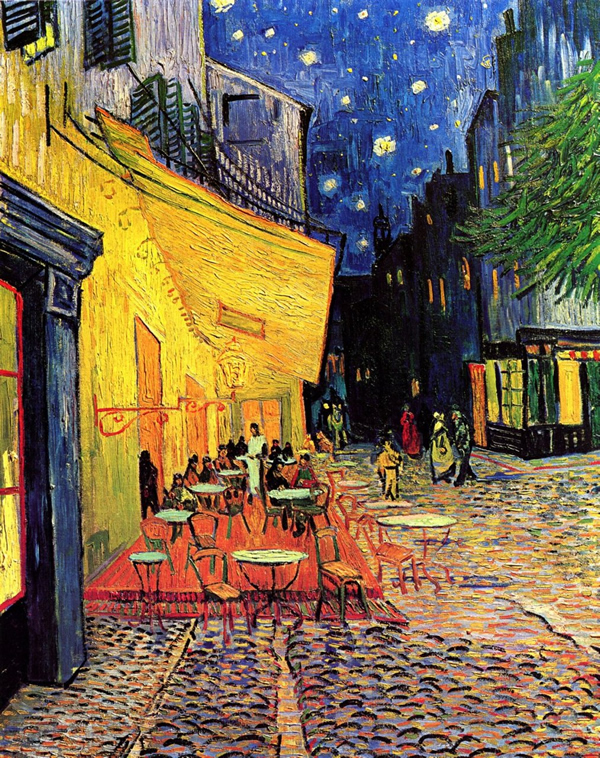 We should take photos of things that have meaning to us. By looking at this painting, we know that this restaurant had some meaning for Van Gogh. It was important to him.
16. The Great Wave at Kanagawa by Katsushika Hokusai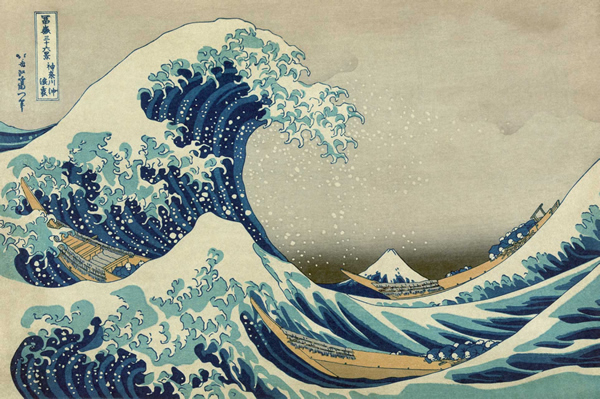 The decisive moment is not only a human happening. Photographers also have to look for it in nature.
17. Women walking on a road through the fields by Hiroshige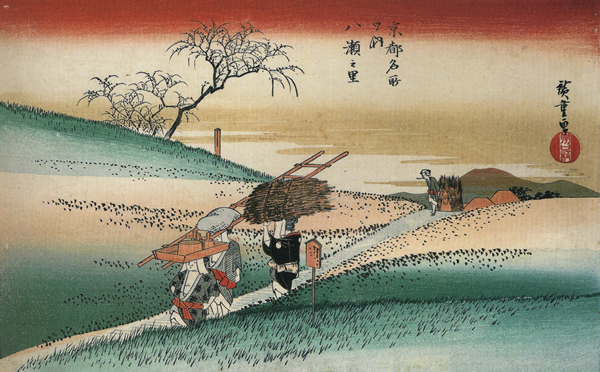 Photographers should always be on the lookout for when the environment lines up with what your subjects are doing. The line of the tree, the path and the people are all parallel.
18. Paintings of Edgar Mueller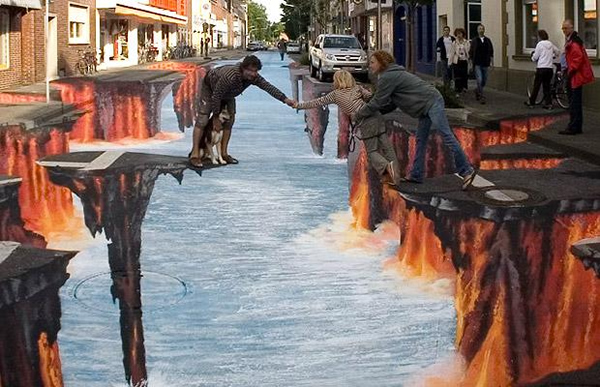 Mueller is a master of perspective. Looking at his art from a different angle completely changes the illusion of depth here. What this can teach photographers is to never stop looking for the right angle to take a photo.
19. Poppy by Georgia O'Keeffe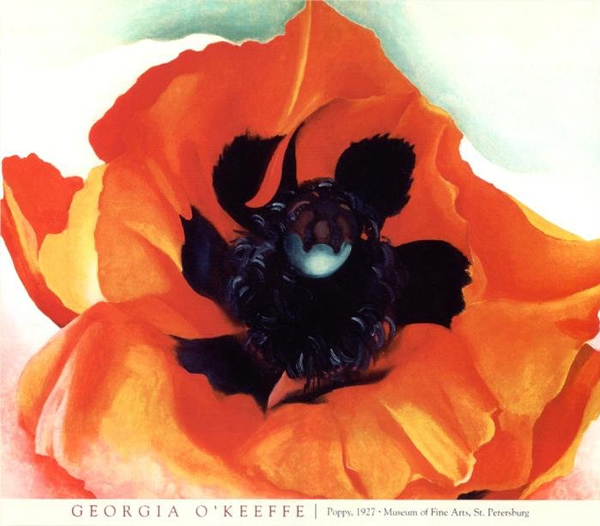 There is a whole subculture of flower photography. O'Keeffe is a great place to start getting inspiration to take flower photos.
20. Kitwancool by Emily Carr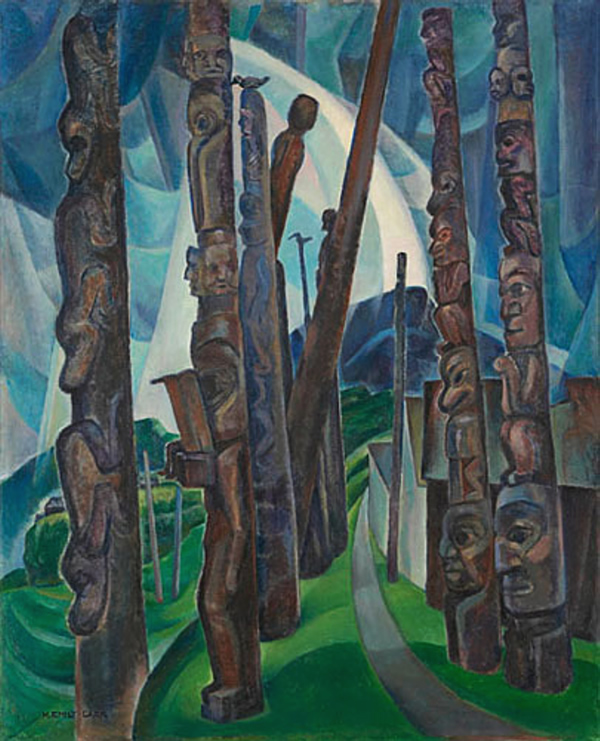 Emily Carr was famous for paintings of native totem poles. She spent her life looking for totems to depict in her paintings. Photographers should always be on the lookout for projects. A subject, any subject, that we can explore with many different photos.
21. Dance at Le Moulin de la Galette by Pierre-Auguste Renoir
This is another great scene with a lot of subjects that fit the image and don't compete with the main subjects.




22. American Gothic by Grant Wood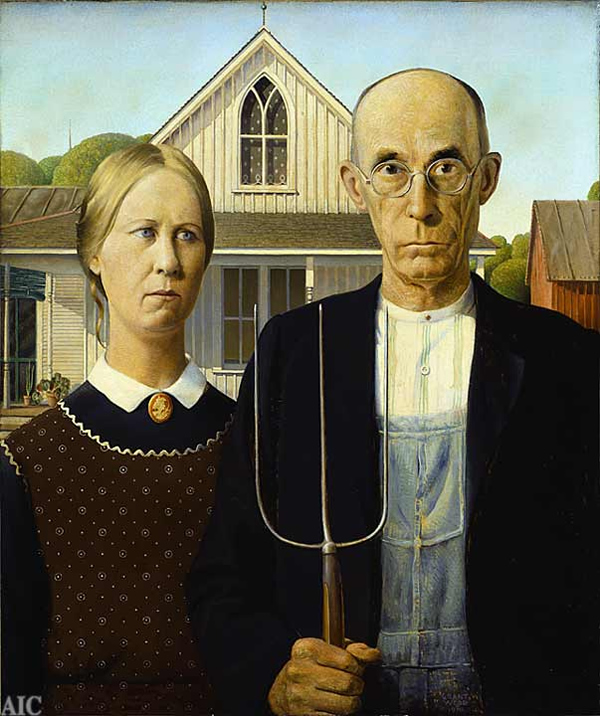 This is a great example of how your subject can mimic the environment. Grant Wood tried to imagine what kind of people would live in the house behind the couple. The house and the couple even physically resemble one another.
23. Chez le père Lathuille by Édouard Manet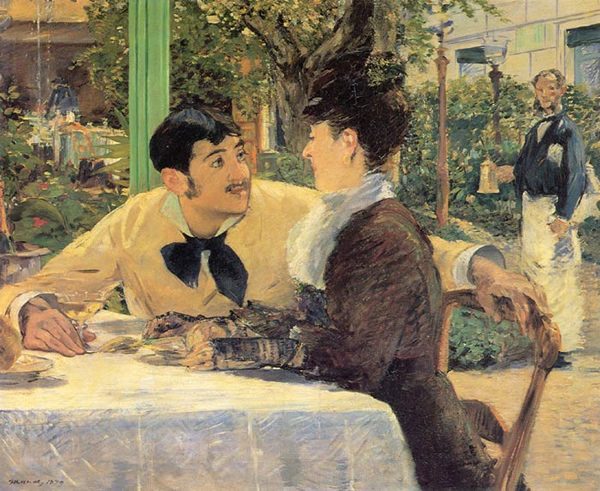 This could be a street photography shot. This is the decisive moment before Bresson. Look at that expression and anticipation of every word that comes out of her mouth. By studying this you will be able to see decisive moments better on the street.
24. Bathing at La Grenouillere by Claude Monet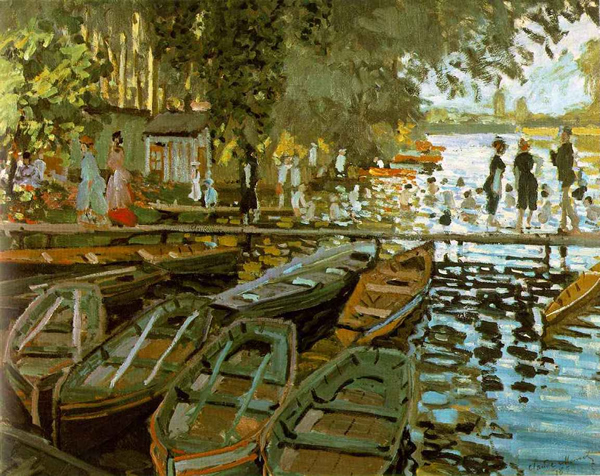 This is another great use of light. Photographers should be aware that different light in the same photo can not only come from inside to outside but also be from places like under trees to out in the open. Look at the rowboats, they are in shadow and the lake is in the sun. We can see that with our eyes and it makes for an interesting scene to paint, but for photographers, the camera will not be able to expose the shade and the open lake in the same way. We need flash or some other aid to get both lighting situations correct.
25. An Old man in Red by Rembrandt Harmenszoon van Rijn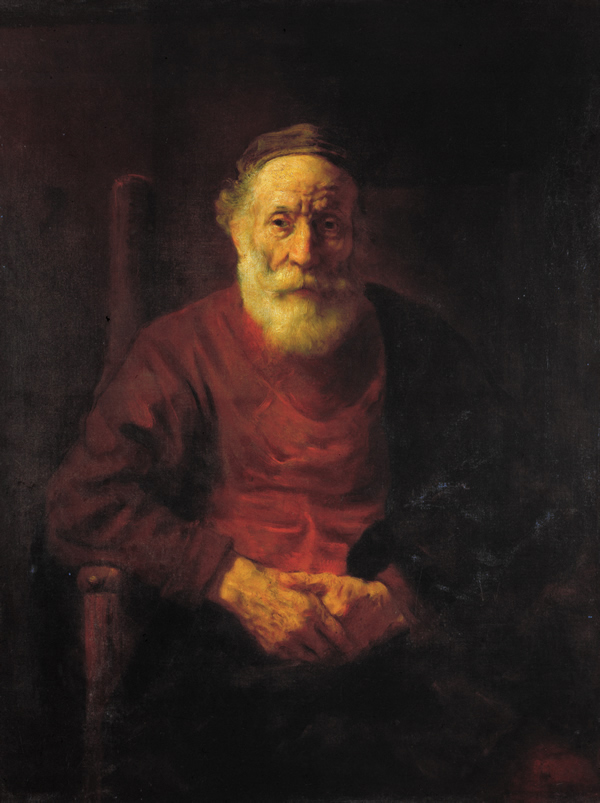 Rembrandt was so obsessed with a certain kind of light, the light that forms a triangle of light on the opposite side of the face under the eye, that now studio photographers call that kind of lighting Rembrandt lighting.
Plese check other Lockdown Series Articles here:
About Author:
Derek Winchester has been shooting for almost ten years. His photos have appeared on CNN Travel and in the pages of Seoul Travel and Culture Magazine. Currently he is back in Canada his home and native land making photography is main source of income. Feel free to check out his
Flickr Stream
.