It is always challenging to shoot that is un-predictive, untamed in nature as a subject. Domestic animal nowadays is one of the most important elements to add into your frame. Street photography is always considered as un-staged or candid photography or a product which is straight out of camera.
The thing which is un-predictive is always very adventurous. Most of the time we use the domestic animal as a supportive element within a photograph and sometimes as the main subject depending upon the mood and flow of the image. The challenge is how we can add these animals within the frame. Waiting games or huge patience is required until these elements start intervening. Every moment is an opportunity. To turn an opportunity into a photograph and the photograph into a valuable and interesting one by adding animals available within the space can be a masterstroke which offers dynamism, depth, flow to the image. But this act is always difficult as you never know in which direction the bird is heading. To develop vision, idea, one needs practice and deep observation, understanding about their movement.
Animals that are found in our vicinity within the street are cows, hen, camels, dogs etc. Except flying birds these animals are predictive about their movements except few occasions like when the dog will bark or stretch its body. It is always easier to create a composition with the resting or standing animals than a flying bird. Sometimes these animals appear before us as a very strong content. As a photographer, we should utilize these impromptu opportunities. Unless one offers time to understand these subjects or the ambiance one can never achieve a meaningful photograph along with great composition.
In street photography, it works better when you are close to the subject to capture the emotion they offer. Human body postures and actions offer great energy in a frame and it gets doubled when these energies are synchronized with the facial expressions of the subject. It creates a flow within a frame and evokes emotions in the viewers as well. Whereas we cannot see the facial expression of a faraway subject properly and thus emotion gets diluted to some extent. Then we have to rely on the postures and actions and if someone adds the animal into the frame, it opens up another dimension and subjects start complementing each other. Thus, sometimes the balance is also restored.
Those animals which are available within our premises or in street offer various body shapes and sizes which one can use them as a silhouette or as geometrical shapes. Various body curves, lines of these animals add huge energy into the frame.
Sharing some of my photographs of animals on street.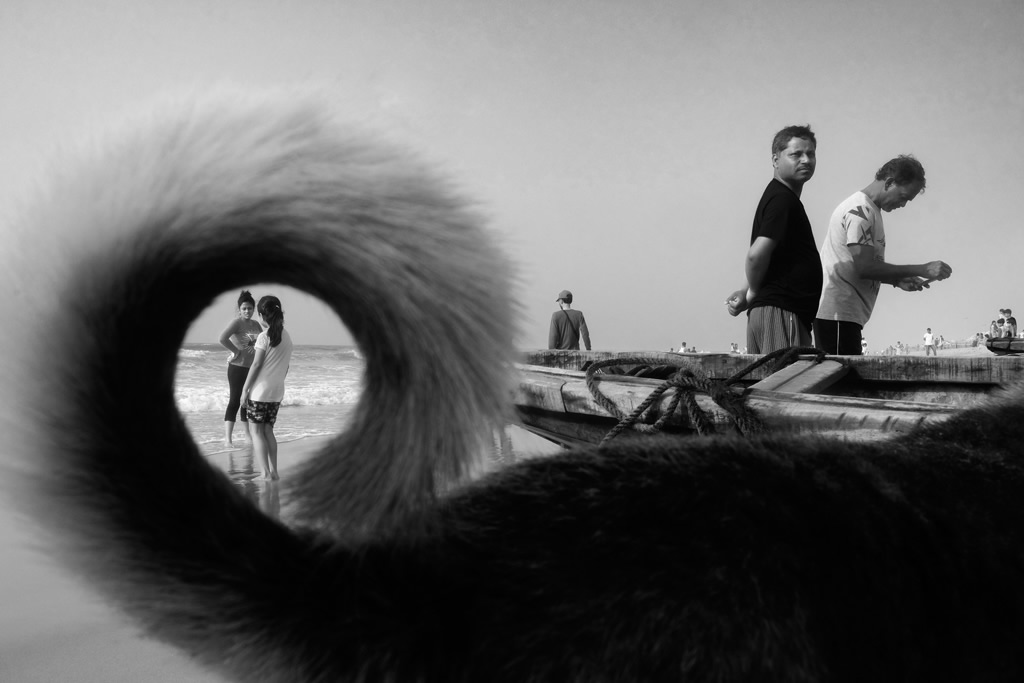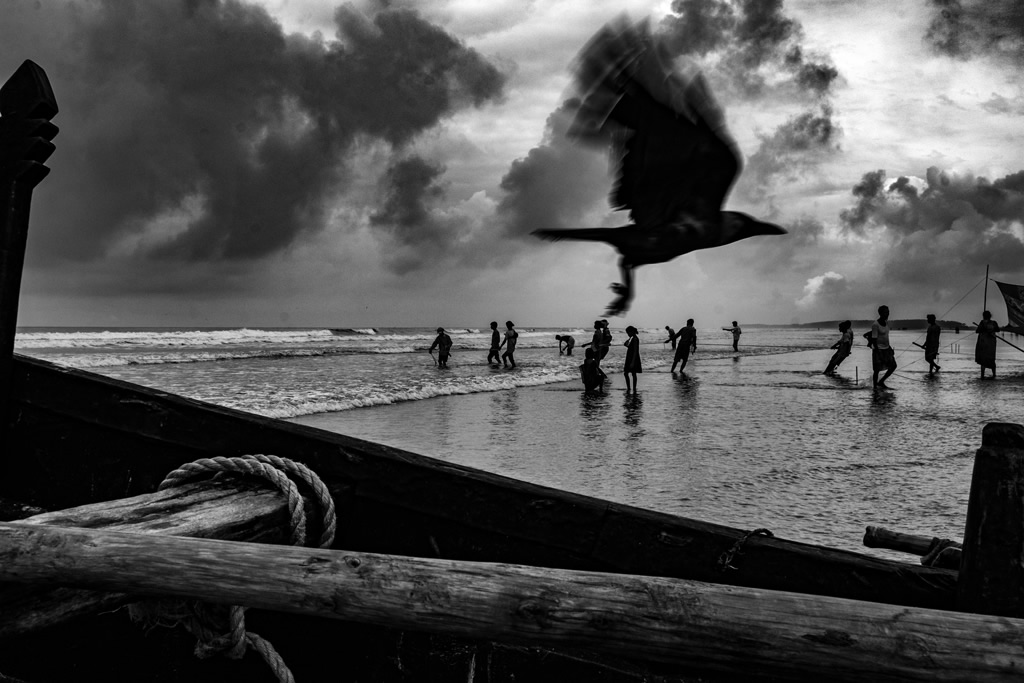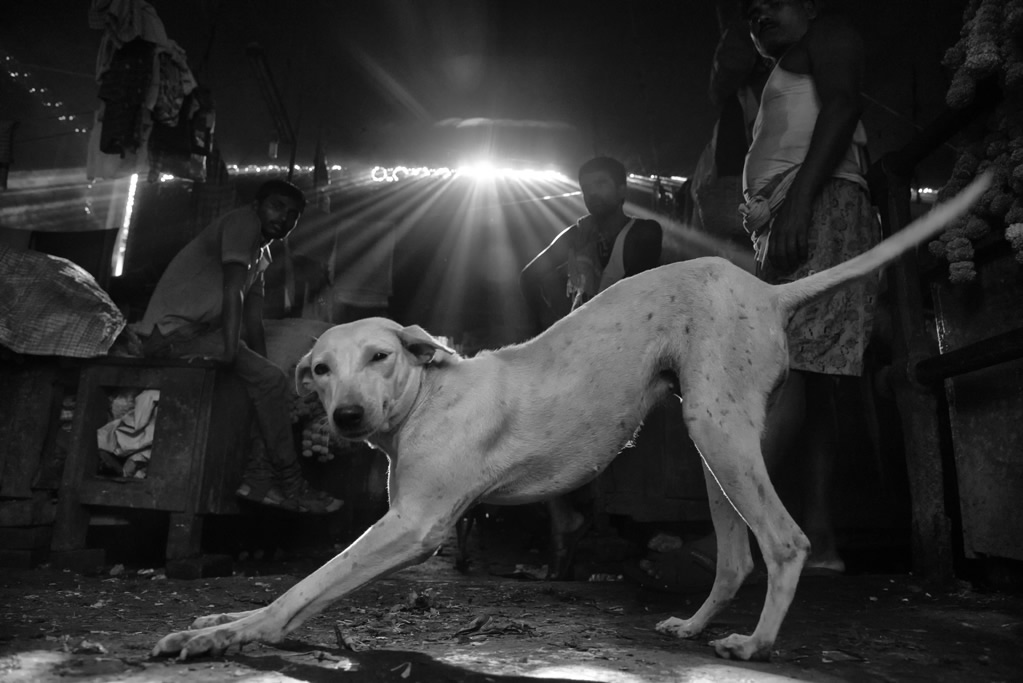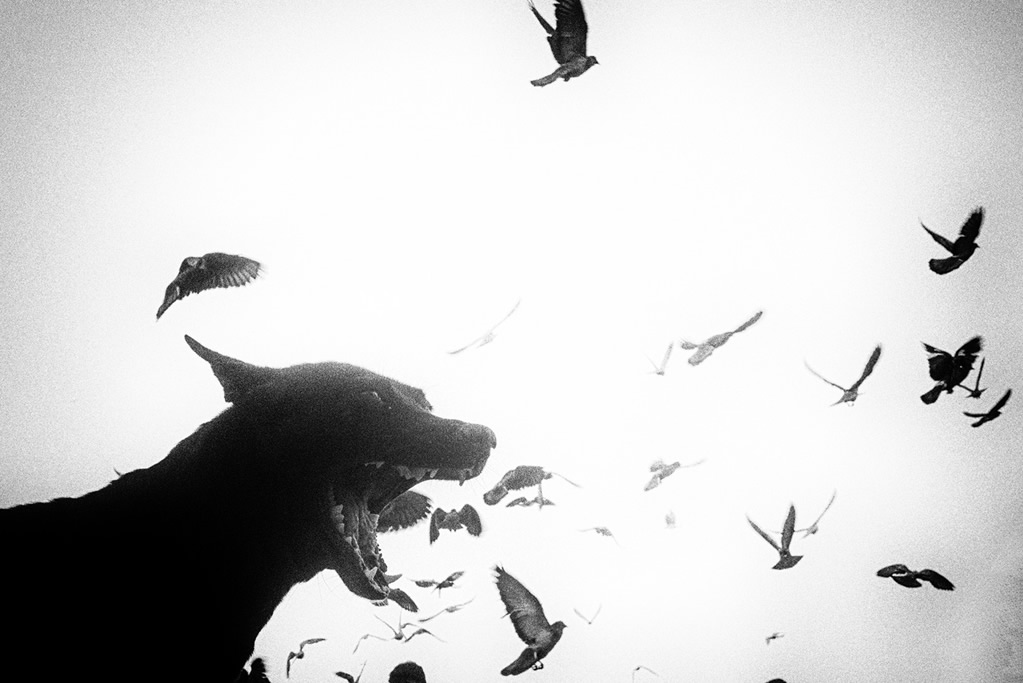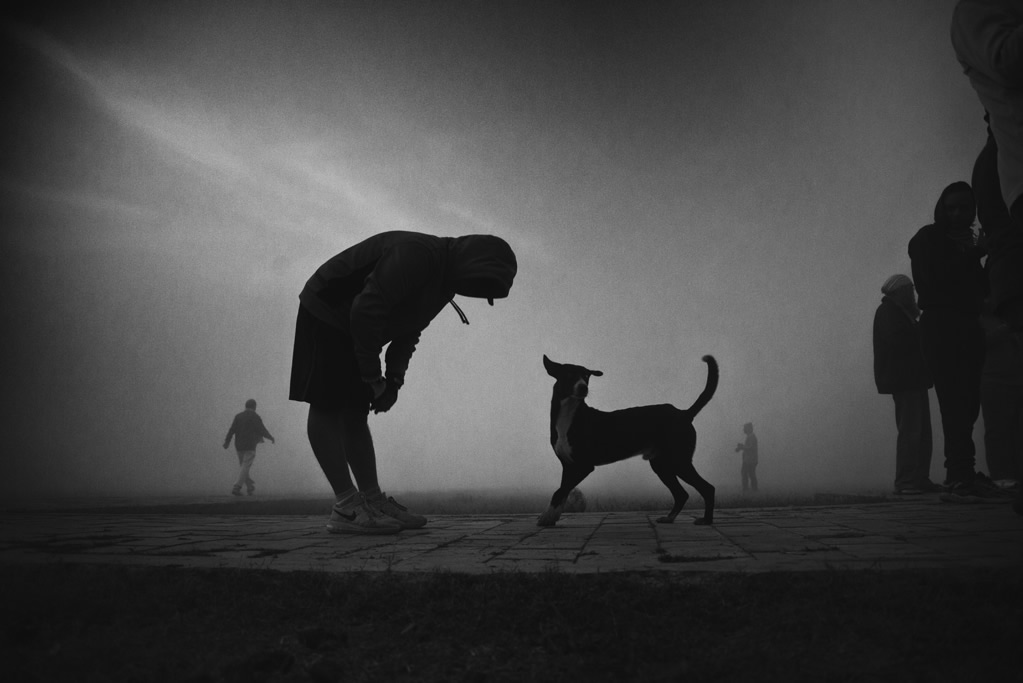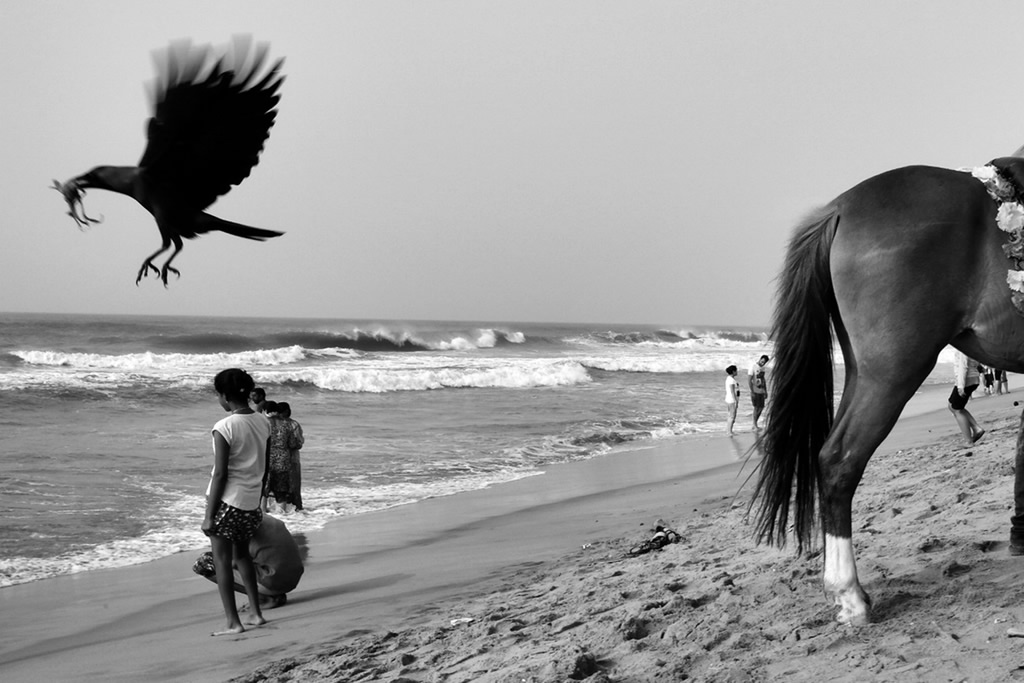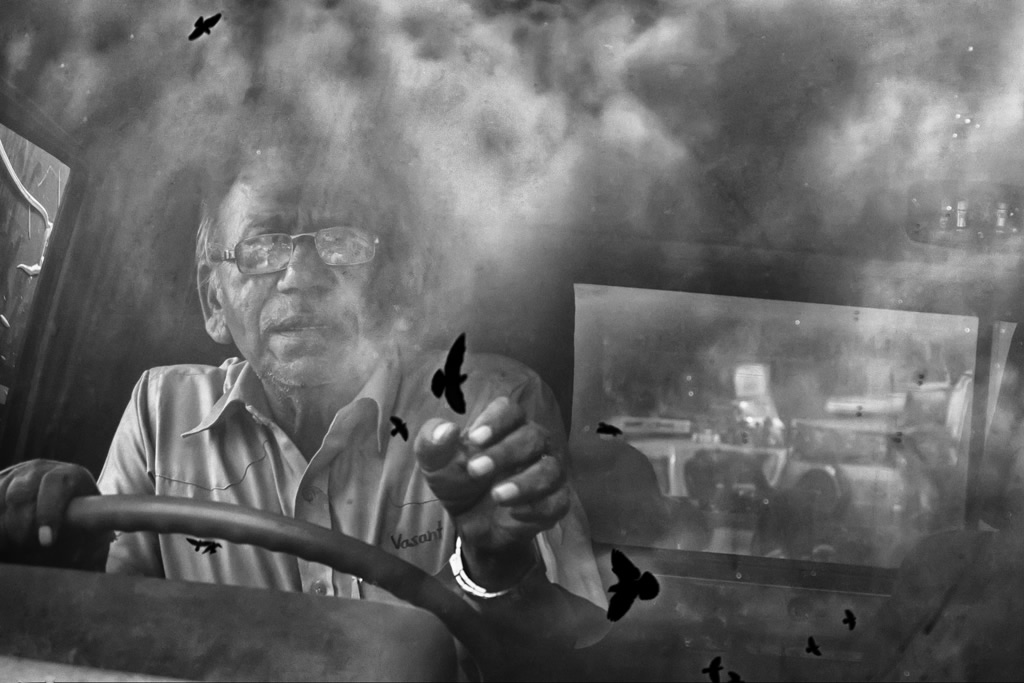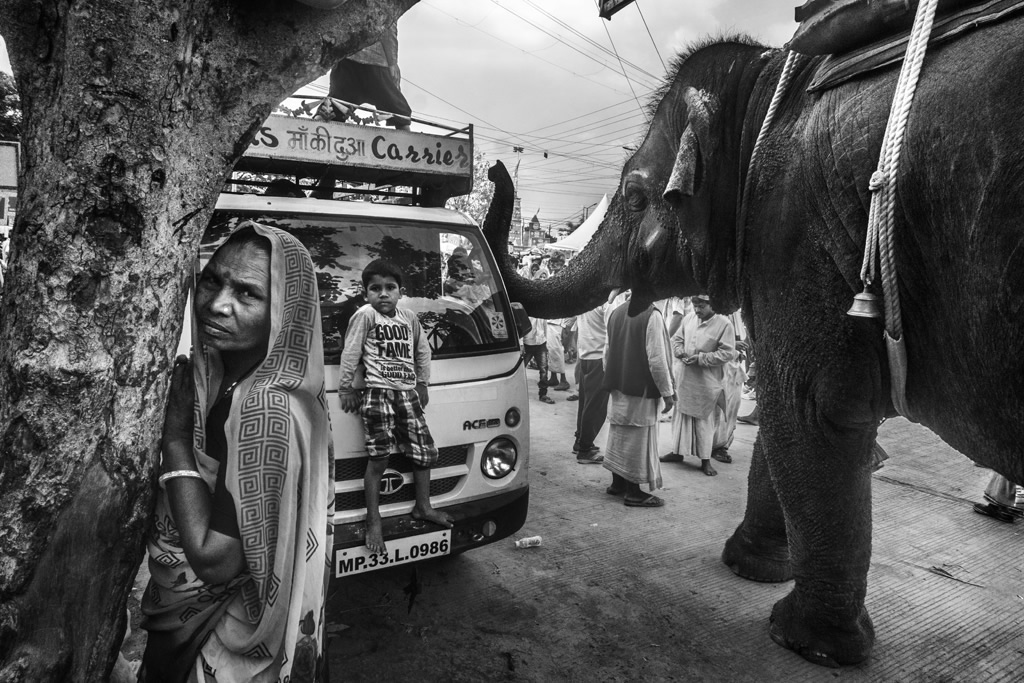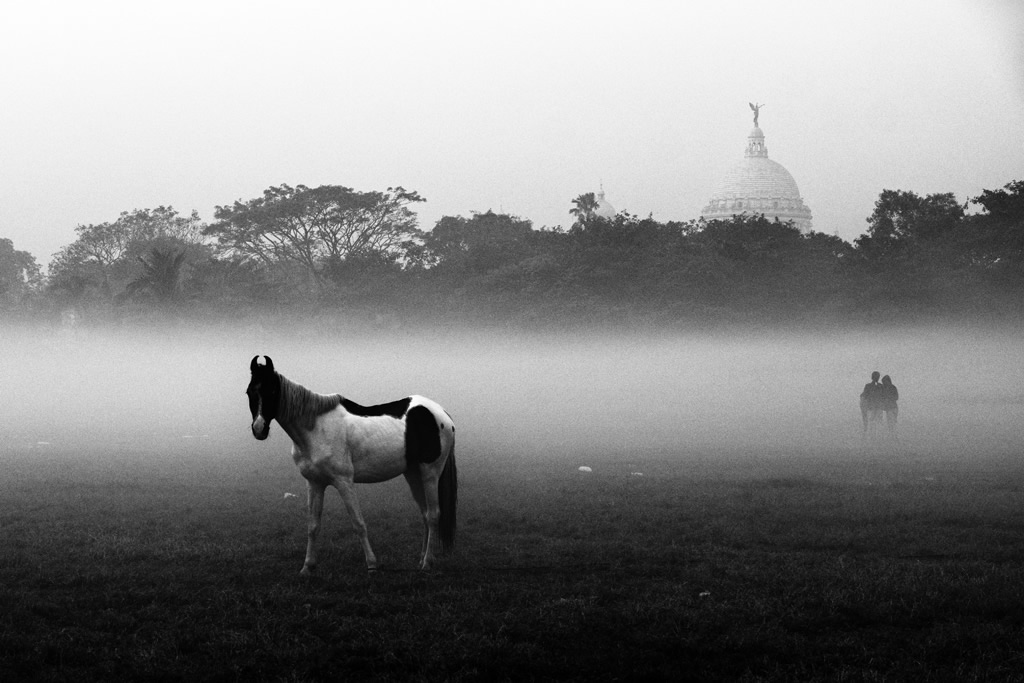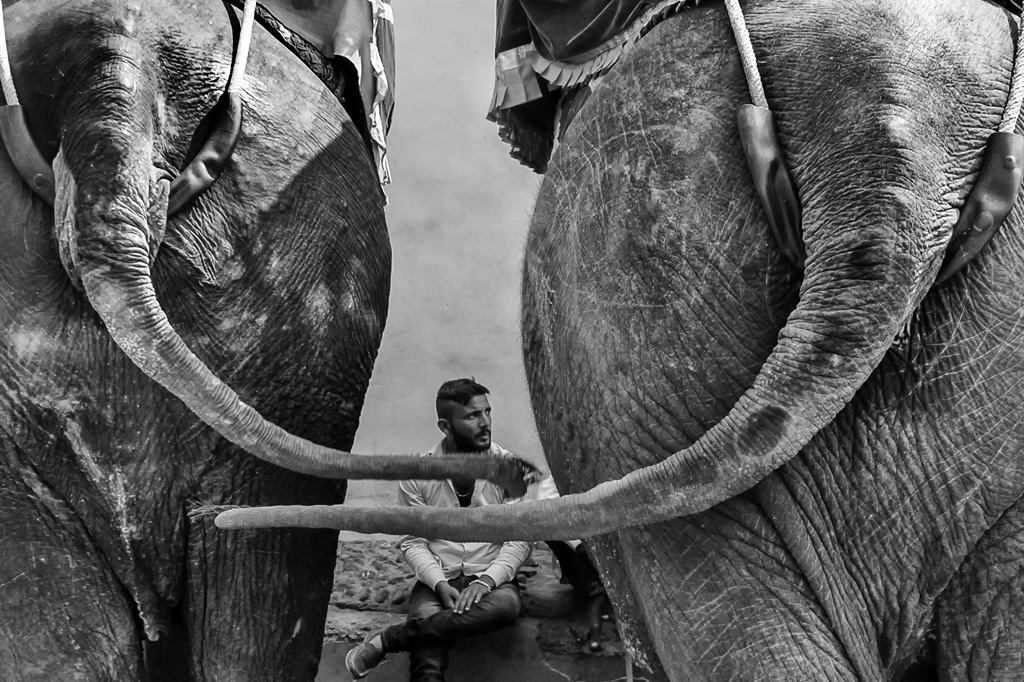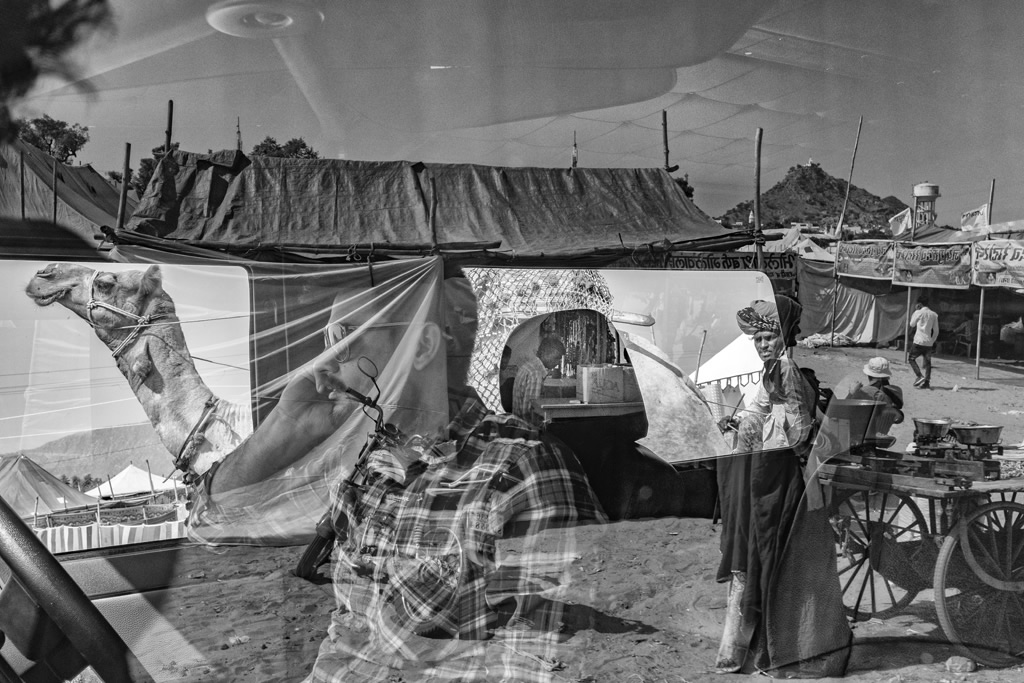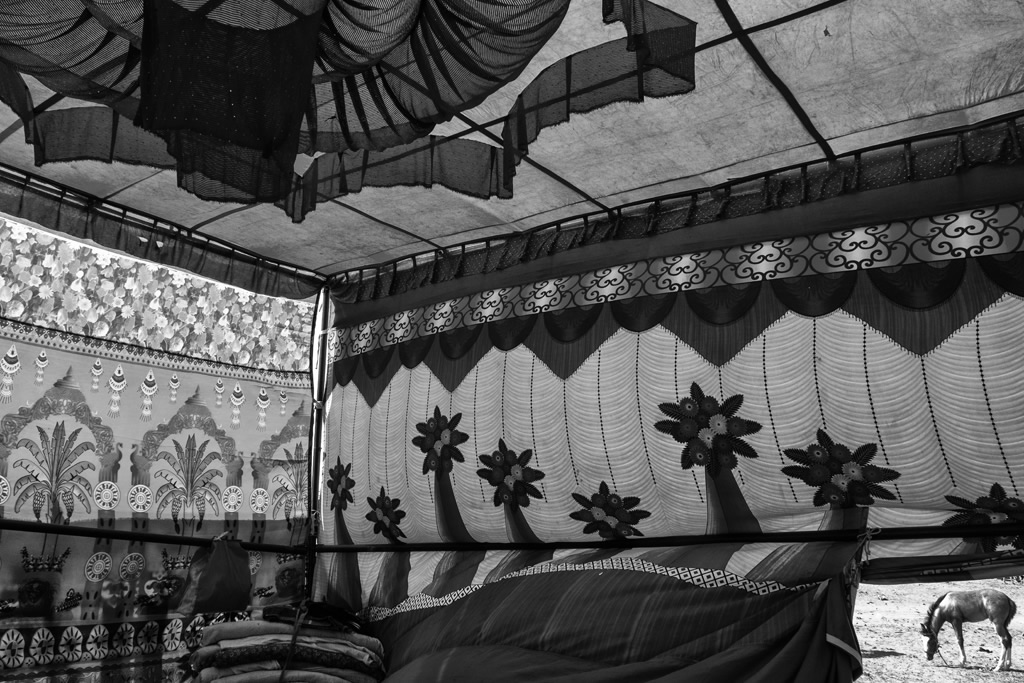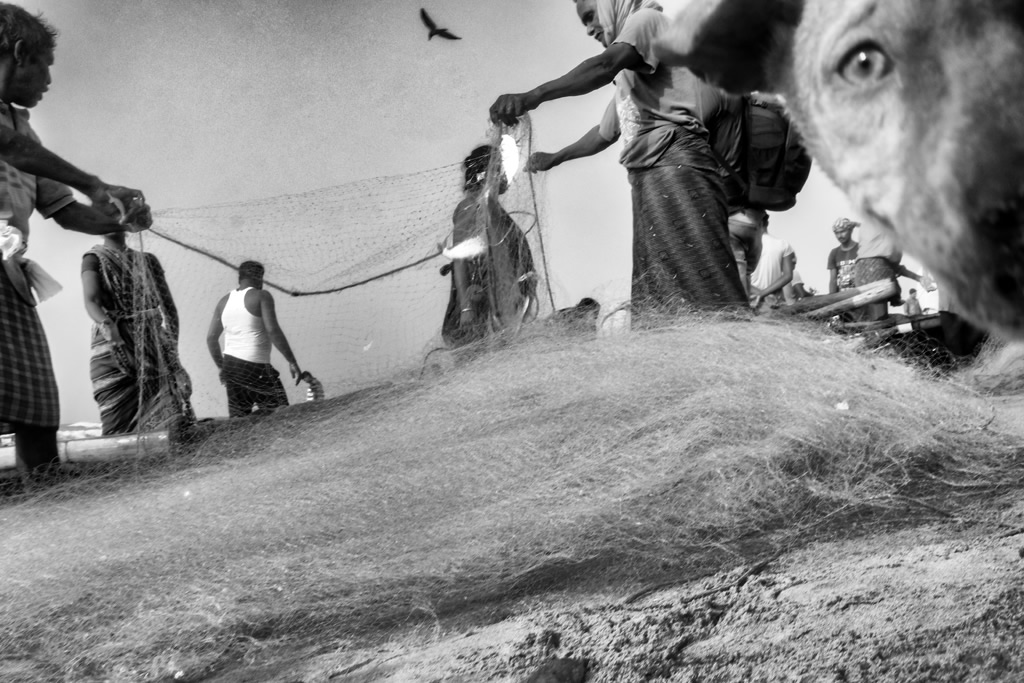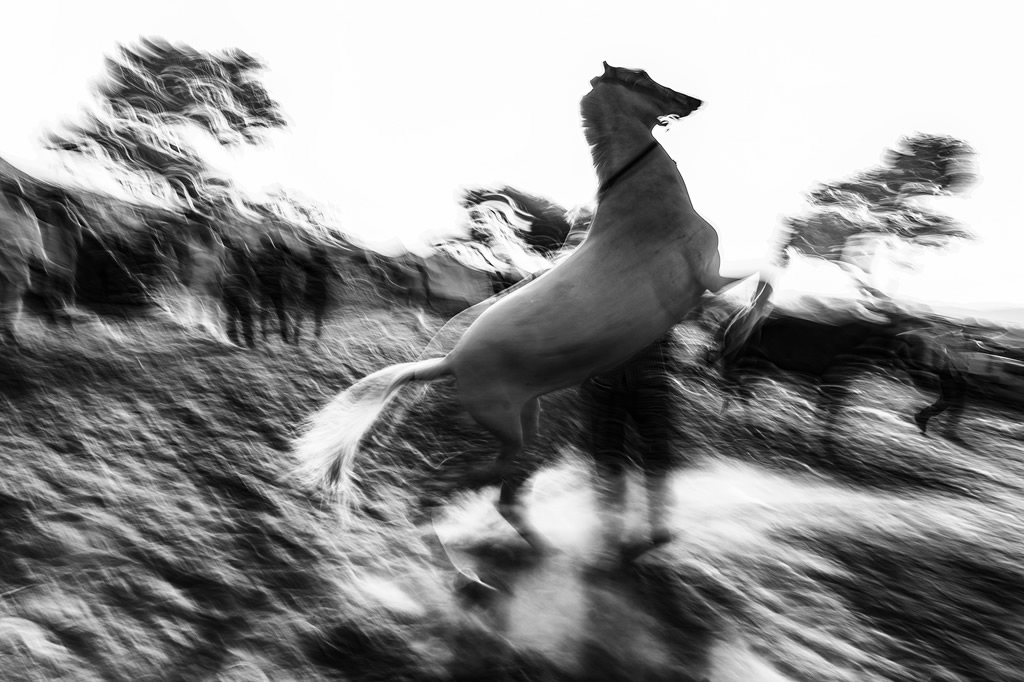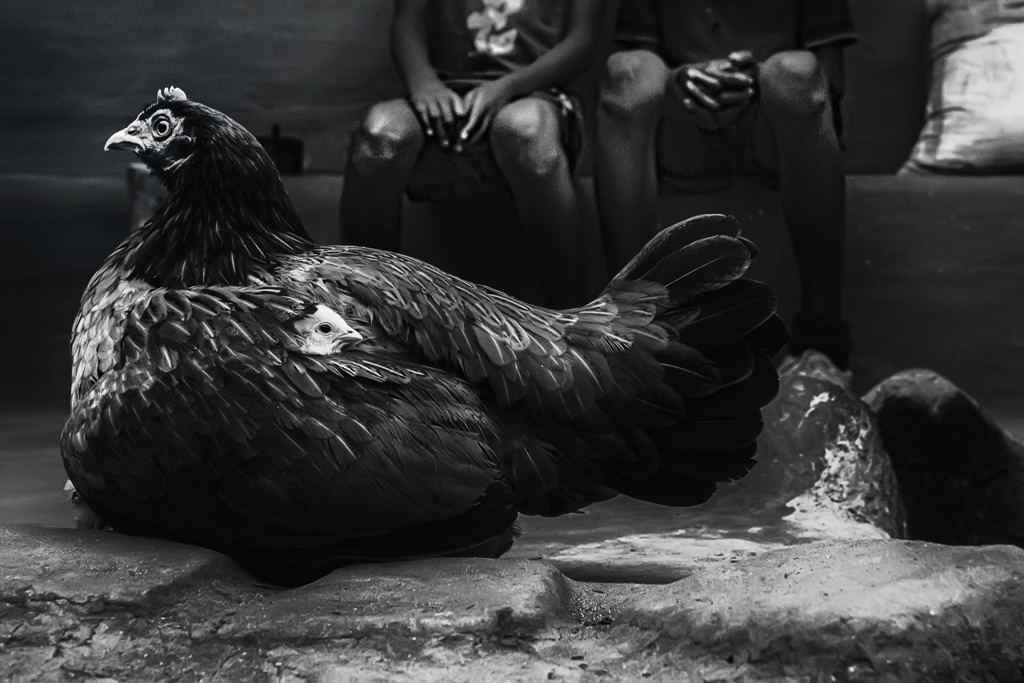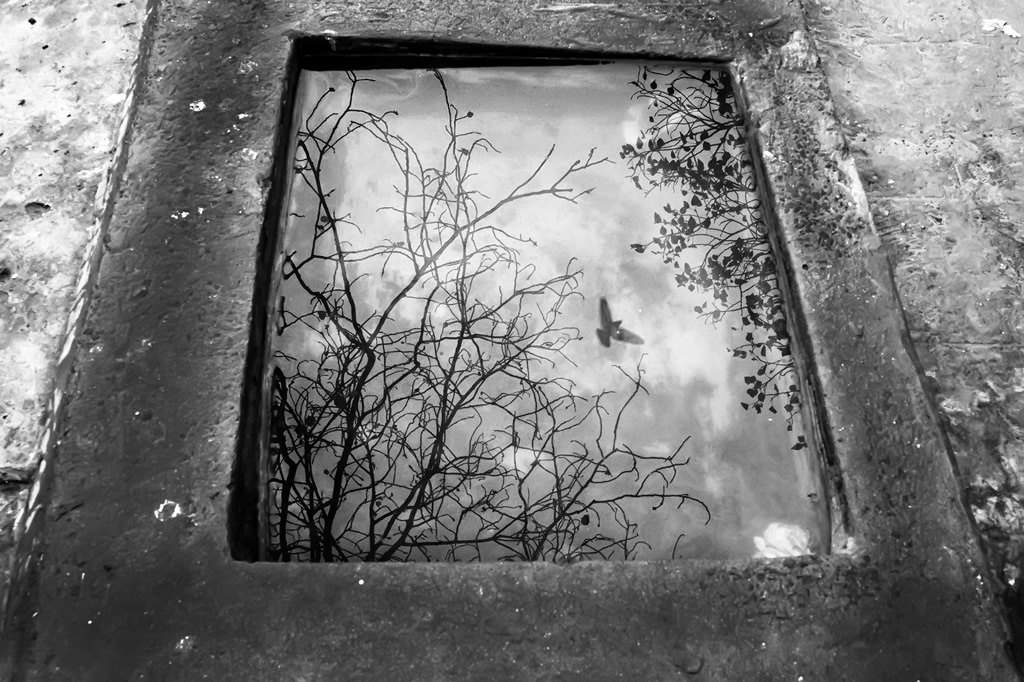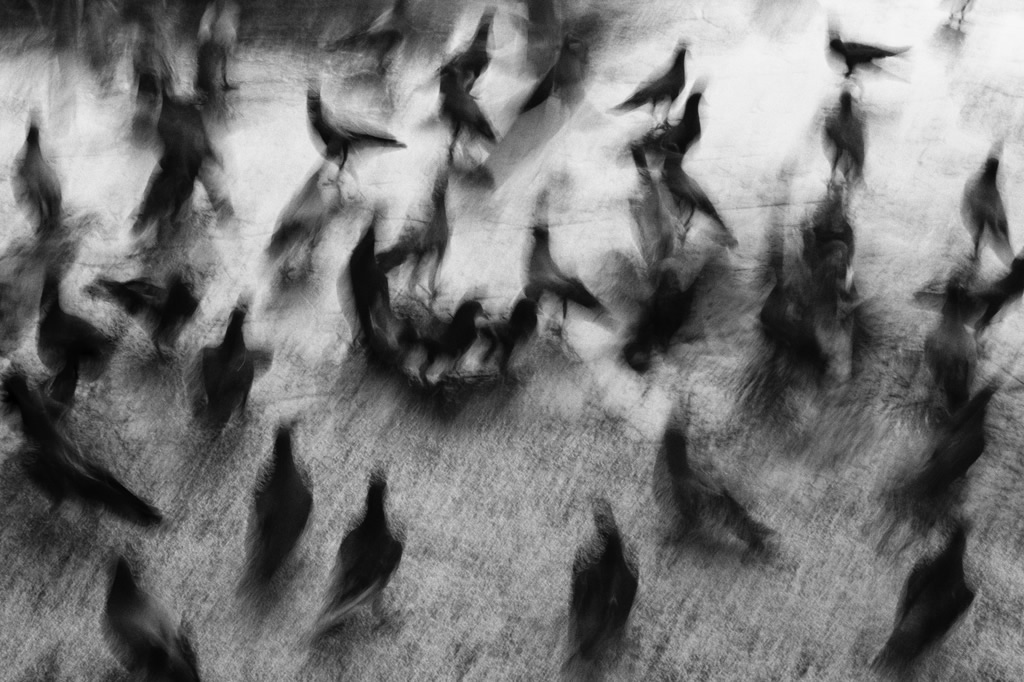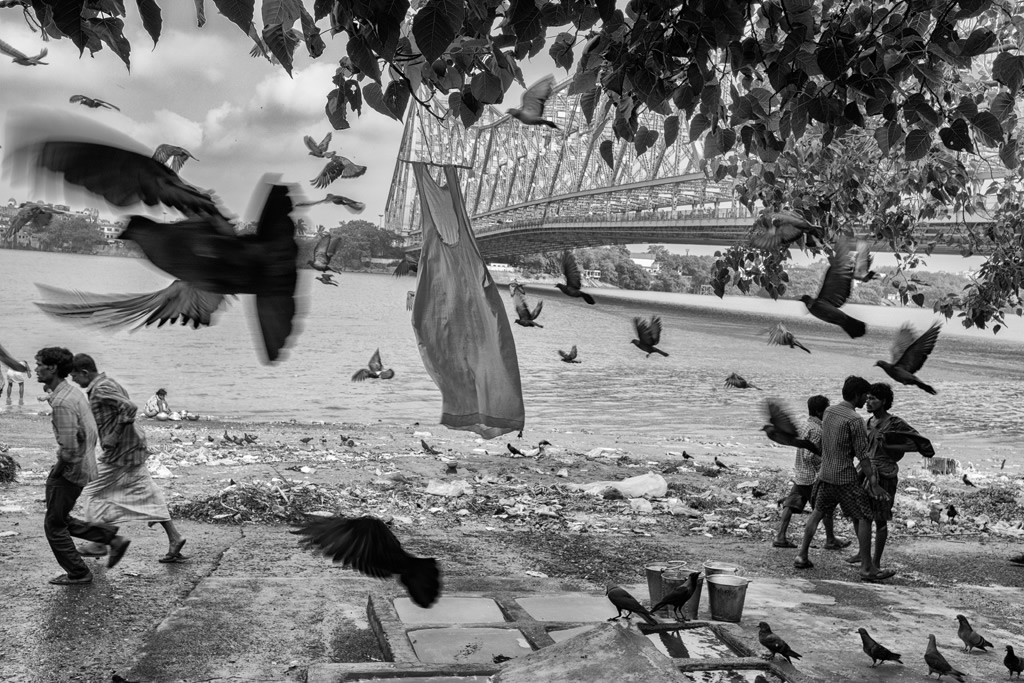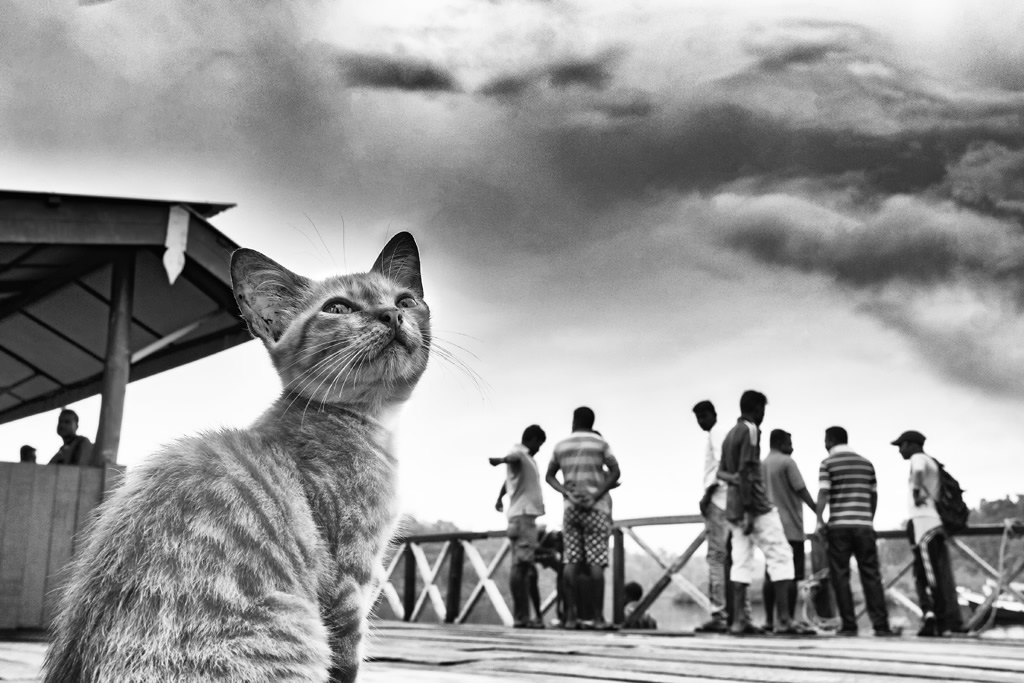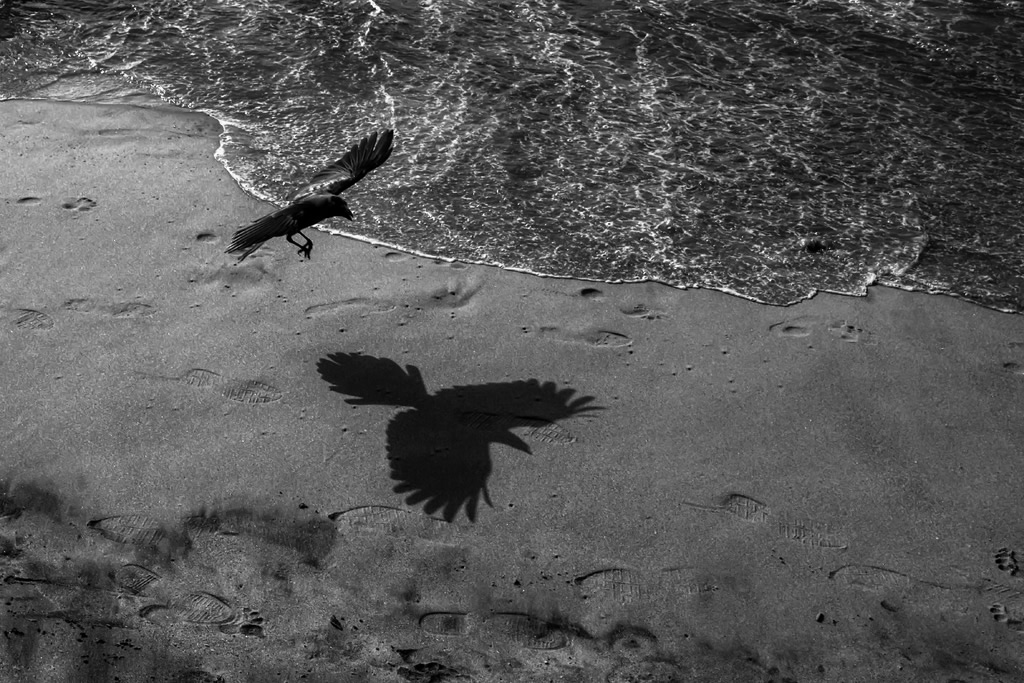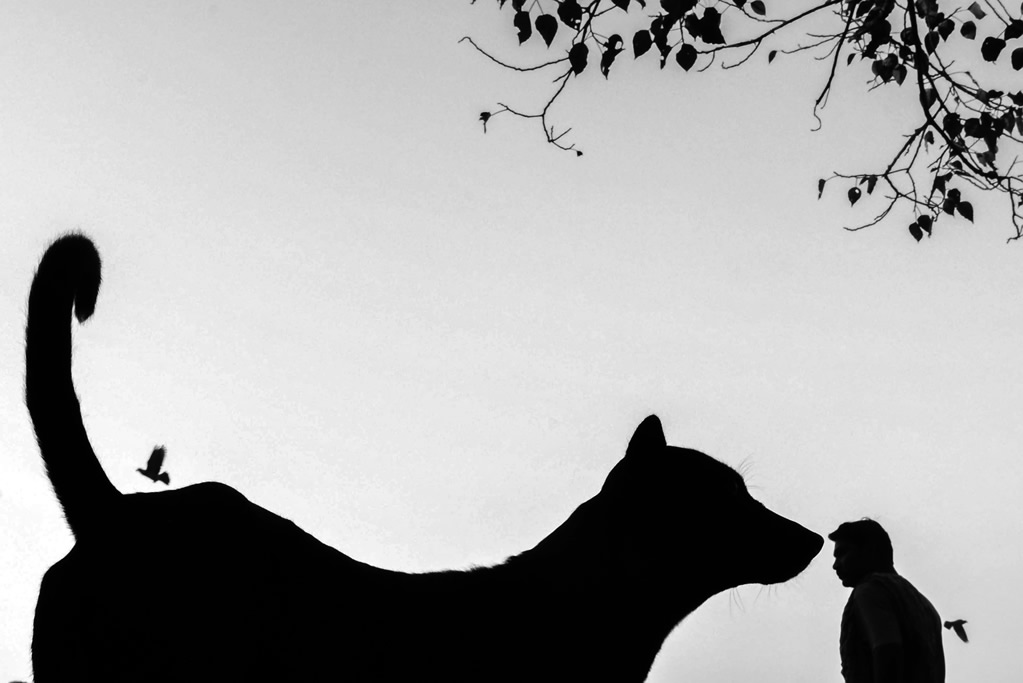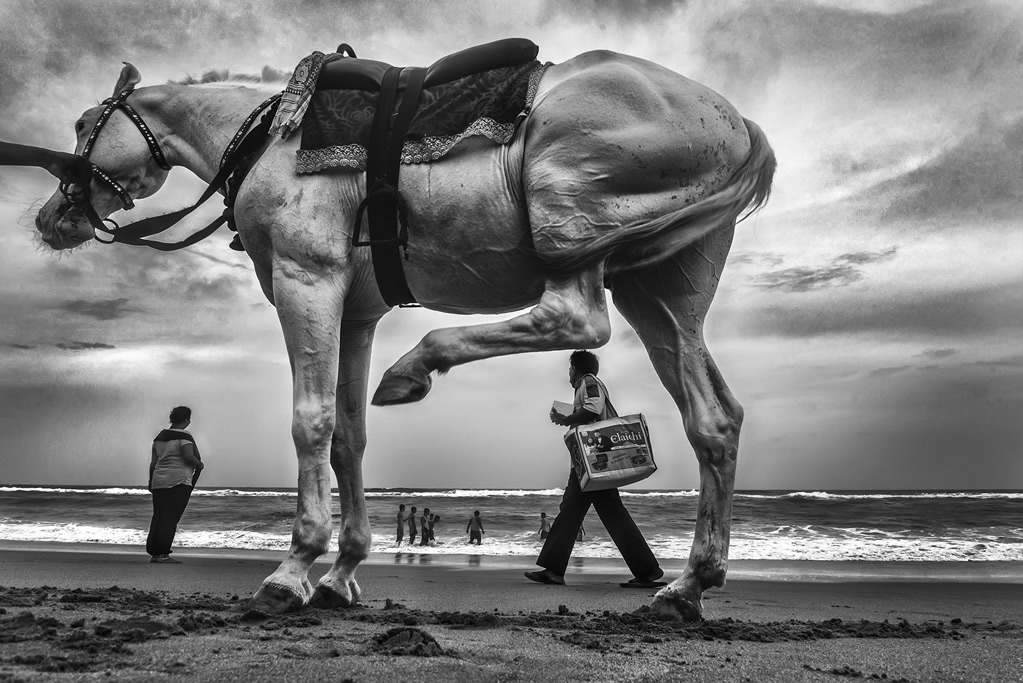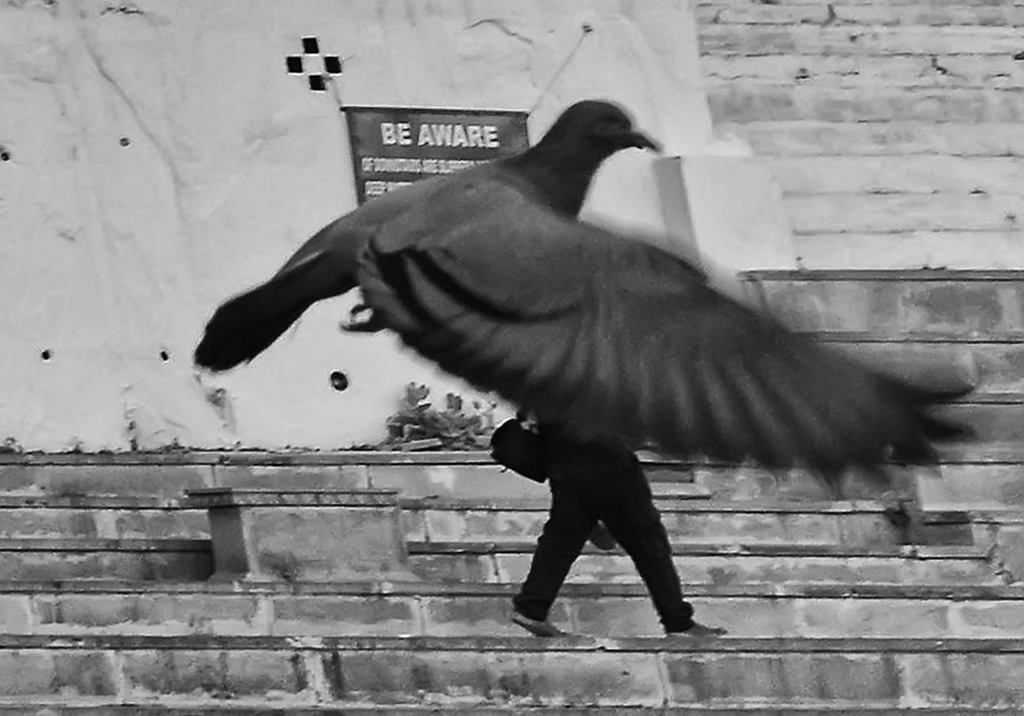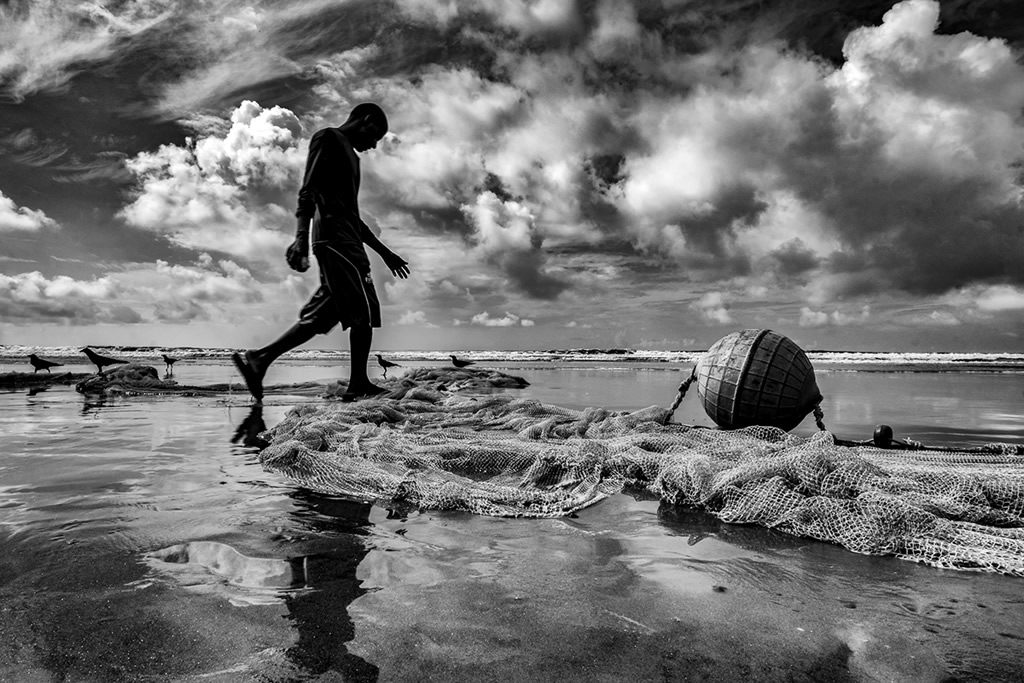 About Raj Sarkar
Raj Sarkar is a Street Photographer and Educator. He holds MBA Degree in Finance and Post Graduate Diploma in Computer Application. He is the founder of World Photographic Forum, Curator of APF magazine Street Photography and also a member of street photography collective called in-street. He loves exploring possibilities on street. His main object is to Freeze the emotions and actions of people.
He delivers the lecture on photography in various Colleges and institutions like IIM (Indian Institution of Management), Union Chappell school etc. He also conducts countless workshops on street photography. He also curates' various exhibition and he has also been appointed as a judge in the various competition.
Raj is a recipient of various awards, recently he has won the International Puskar Mela Contest, Winner Wiplay Photo contest "India in Color".Finalist of Garuda World Photo contest and HIPA and his work has been exhibited worldwide. He reviews various gadgets and camera including Fuji x camera for Fujifilm. His article has been published in all renowned magazine and websites in the world like Fujilove, Street Photography Magazine, USA, Viewfind, APF Magazine, Smart Photography, Better Photography, Asian Photography, Chiiz magazine, Saveus,121 clicks, National Geographic and more. Recently his photographs have been showcased in London Street Photography Festival and Indian Photo Festival.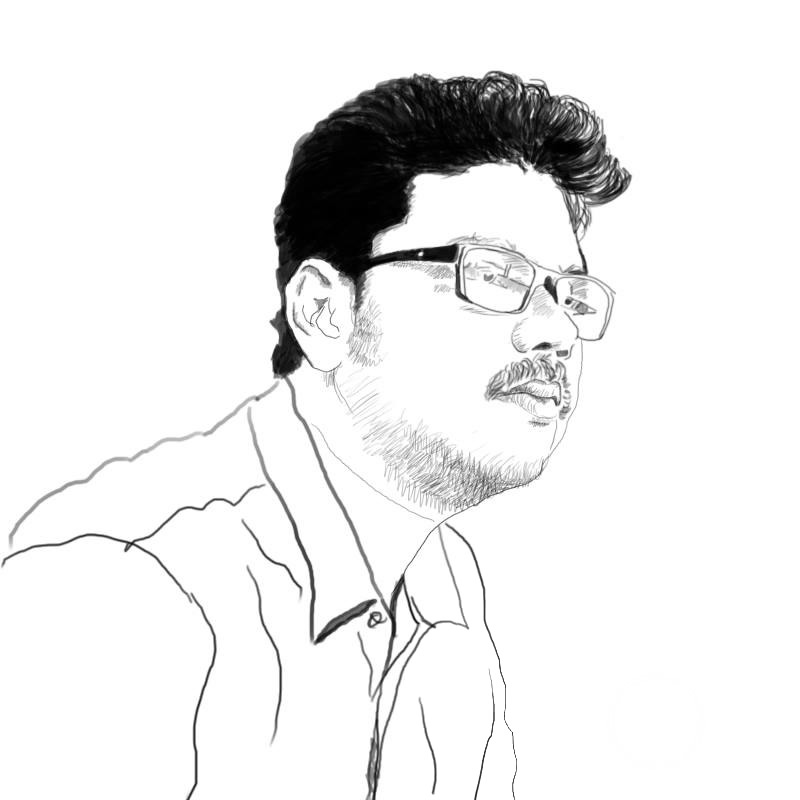 You can find Raj Sarkar on the Web:
Copyrights:
All the pictures in this post are copyrighted Raj Sarkar. Their reproduction, even in part, is forbidden without the explicit approval of the rightful owners.