Kolkata is the Cultural Capital of India. It has long been known for its literary, artistic and revolutionary heritage. As the former capital of India, Kolkata was the birthplace of modern Indian literary, artistic and scholastic thought. Kolkatans tend to have a special appreciation for art and literature; its tradition of welcoming new talent has made it a "city of furious creative energy".
While Mumbai is the capital of commercial cinemas in India, Kolkata is the house of art-films. Stalwarts like Satyajit Ray, Ritwik Ghatak, Mrinal Sen, Aparna Sen, Budhdhadeb Dasgupta, Gautam Ghose, Rituparno Ghosh are the pride of Kolkata. Kolkata Film Festival, held annually across several cinema theatres in the city serves to the taste of Kolkata people for cinema from all over the world. Nandan is a popular cinema complex in the premiers of Rabindra Sadan, maintained by the state government. This theatre complex holds regular shows of national and international cinema.
The influences of various genres of movies are clearly visible through the various posters stick in streets. Every poster makes another story altogether. Film posters are a form of art but they are often forgotten. This year the Indian Cinema Competed 100 years, so it's my little tribute to Indian Cinema.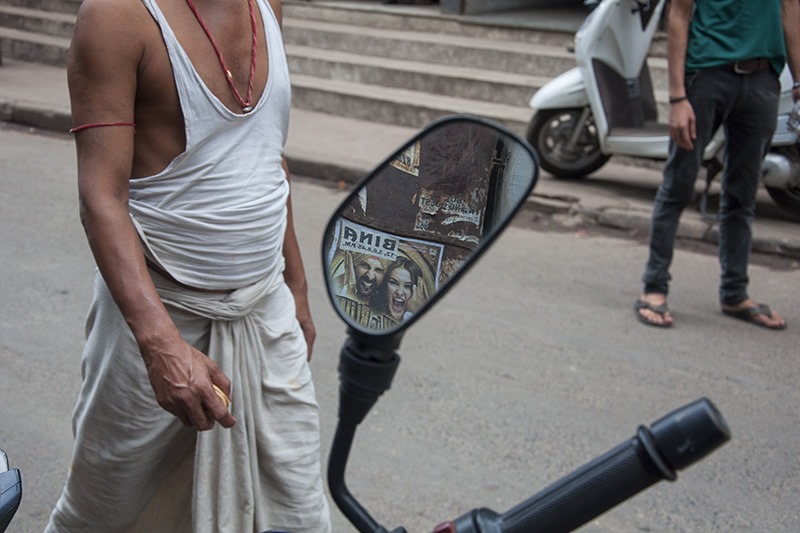 Behaded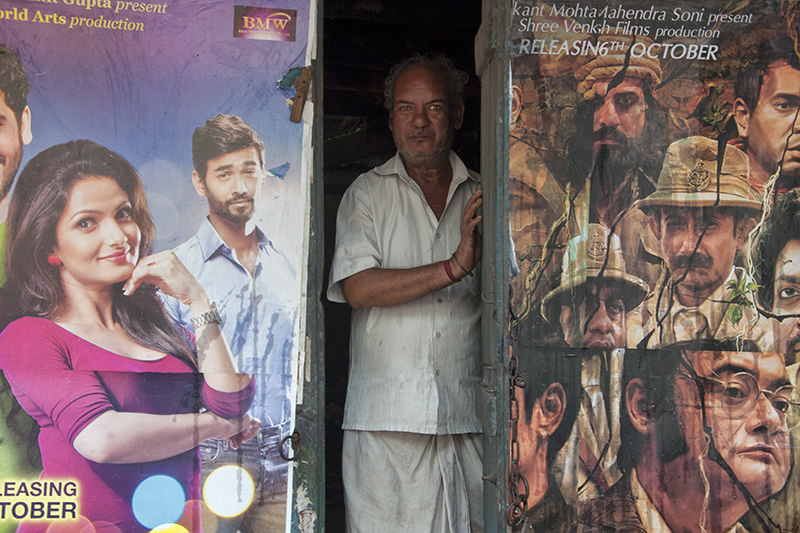 Open Up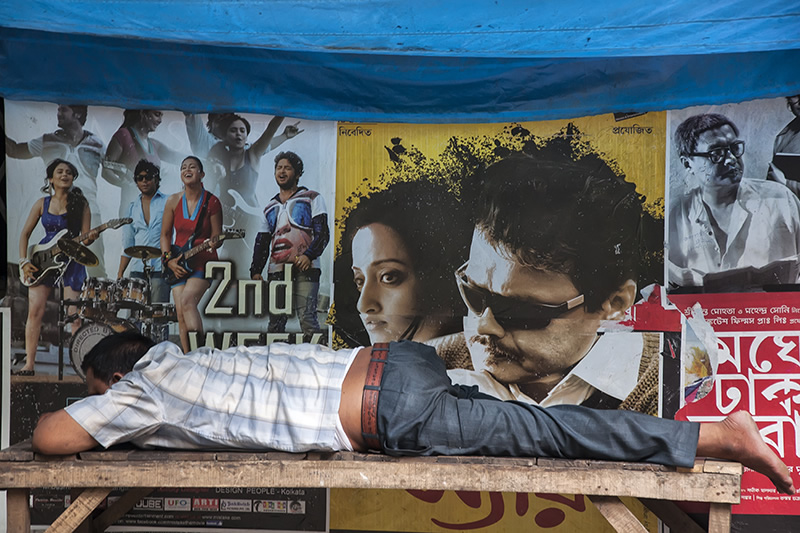 Oh! Stop It!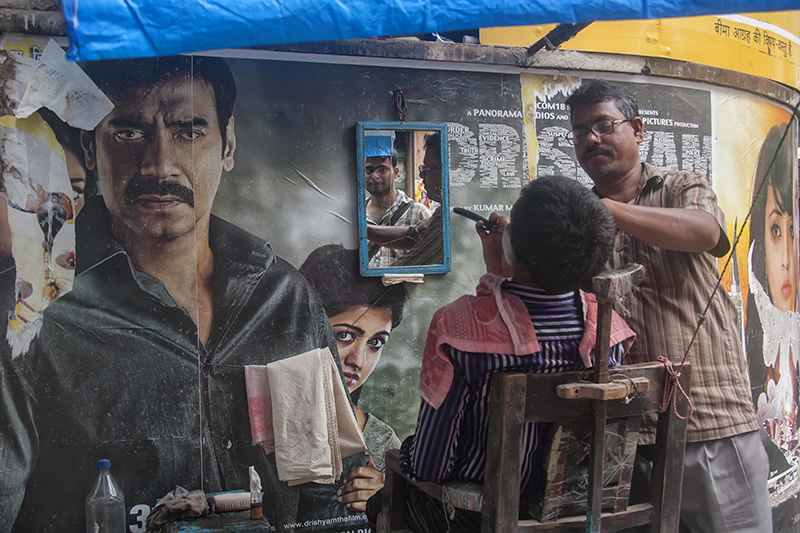 Don't be Afraid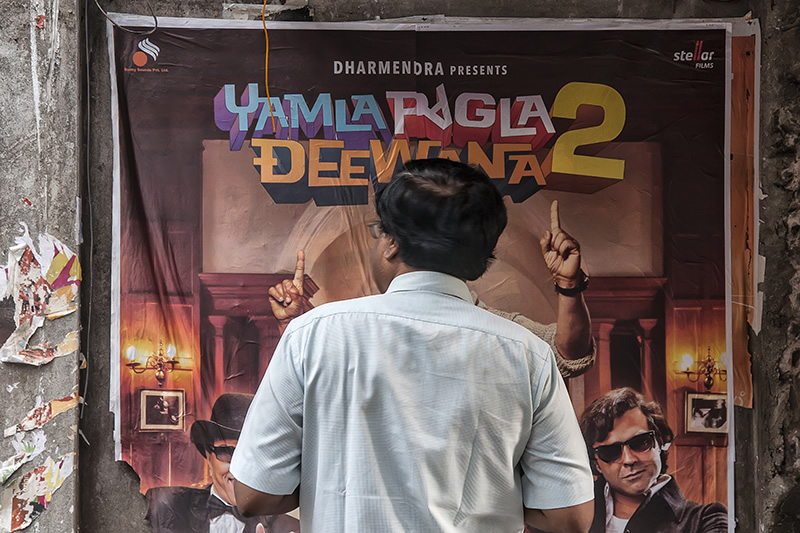 Four Handed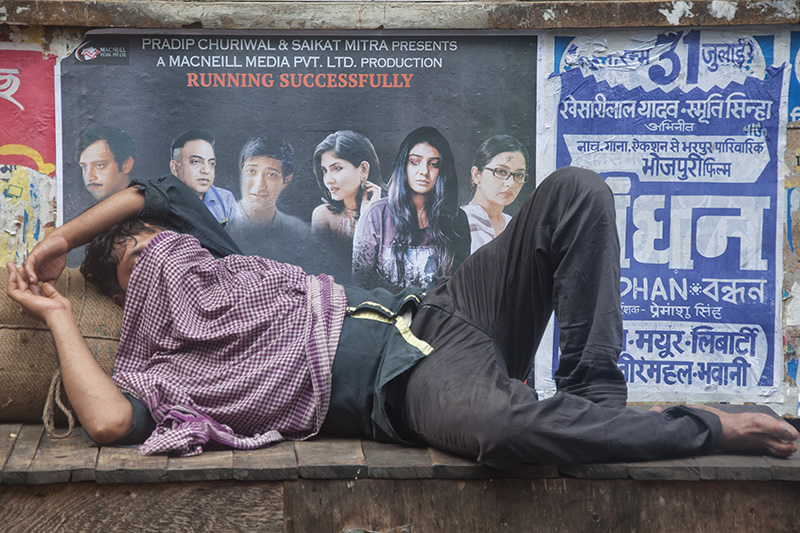 In Your Dreams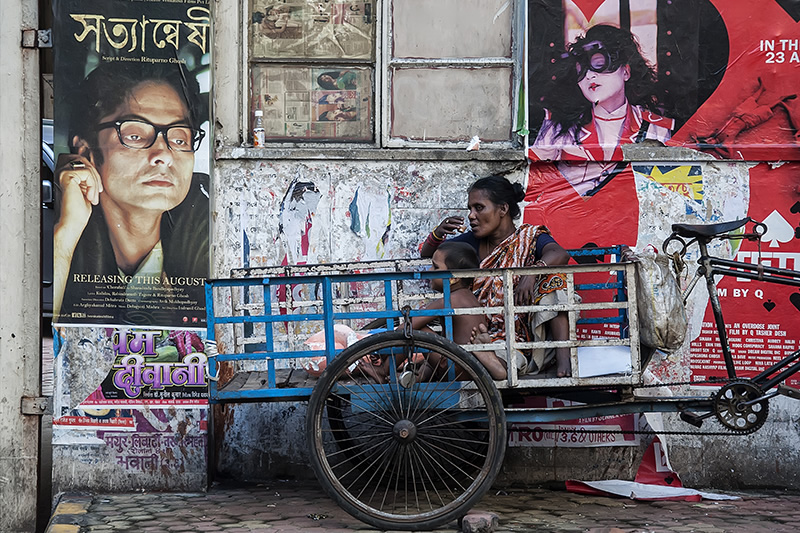 Investigation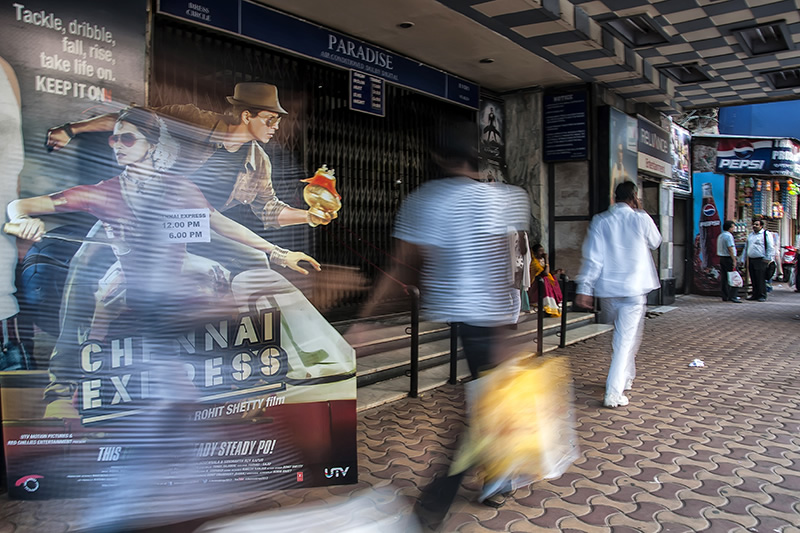 Kolkata Express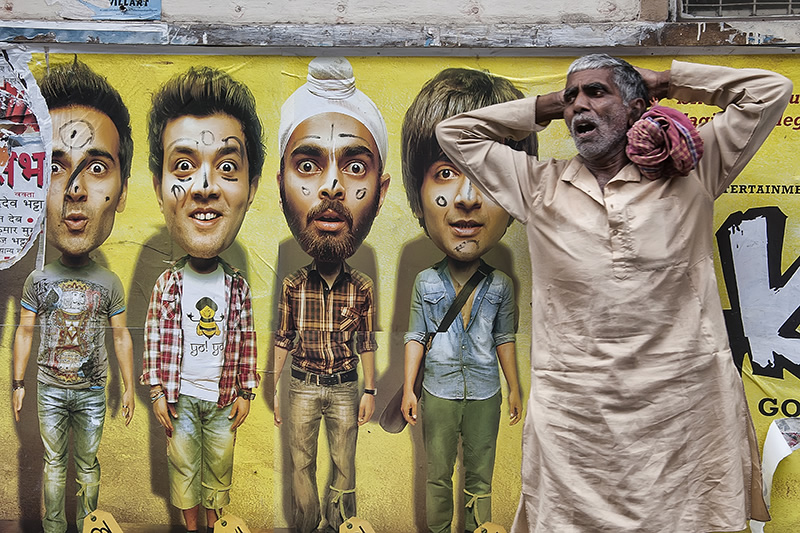 Likewise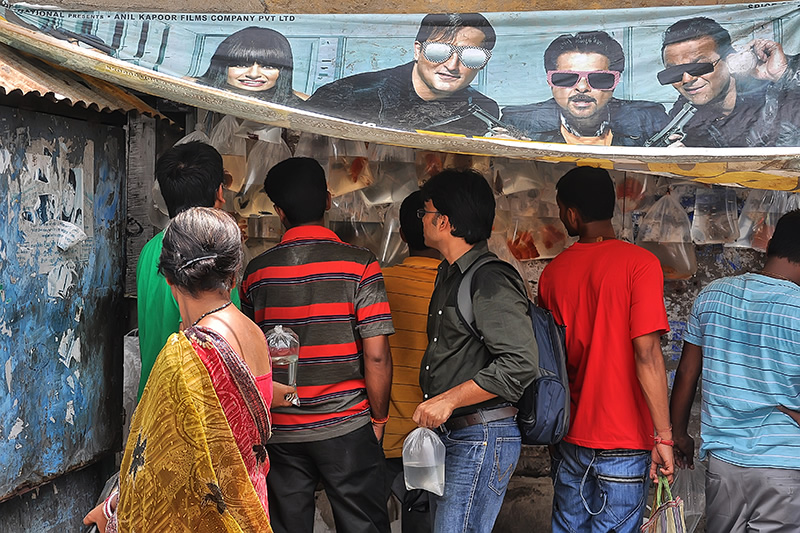 Shopping with Stars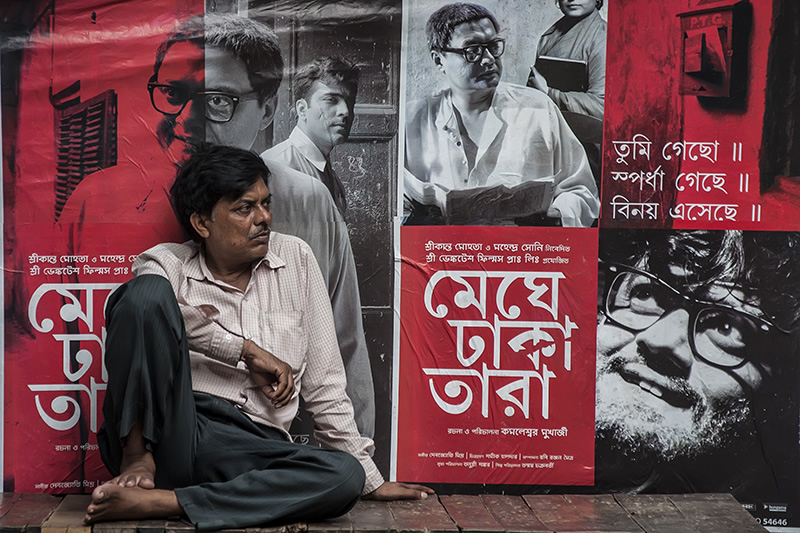 Looking Forward to It!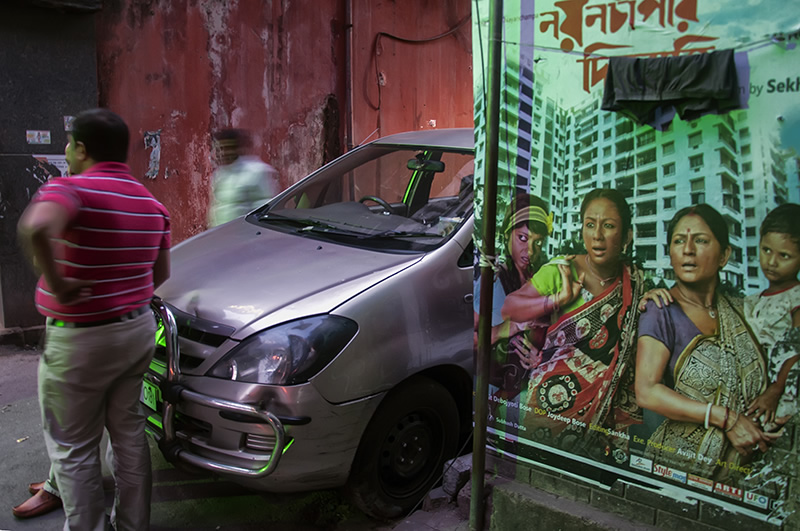 Urban Heights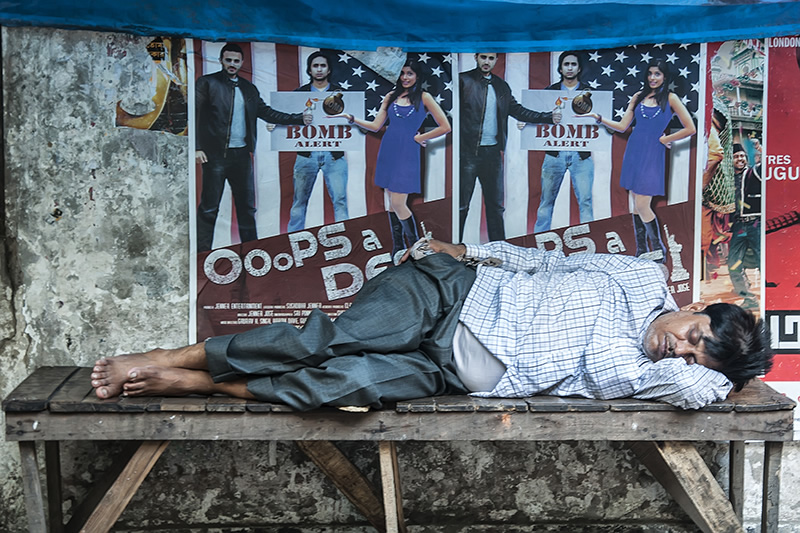 Wake Up!!
Beware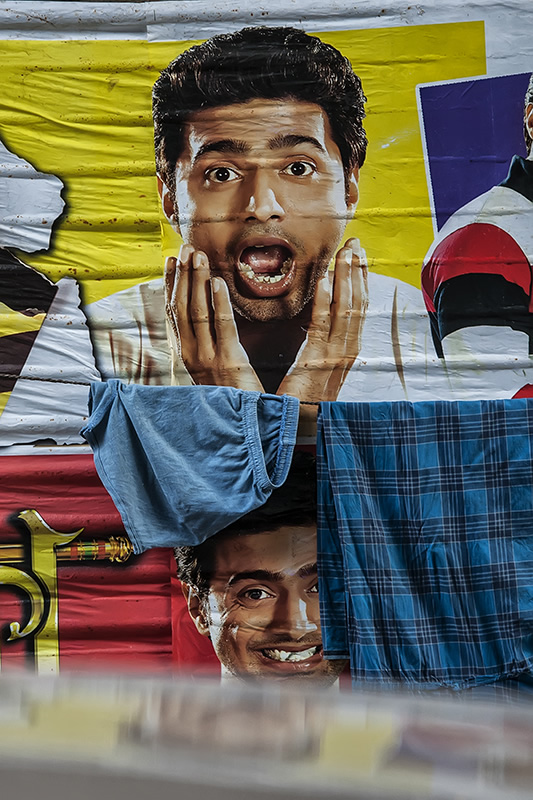 OMG!!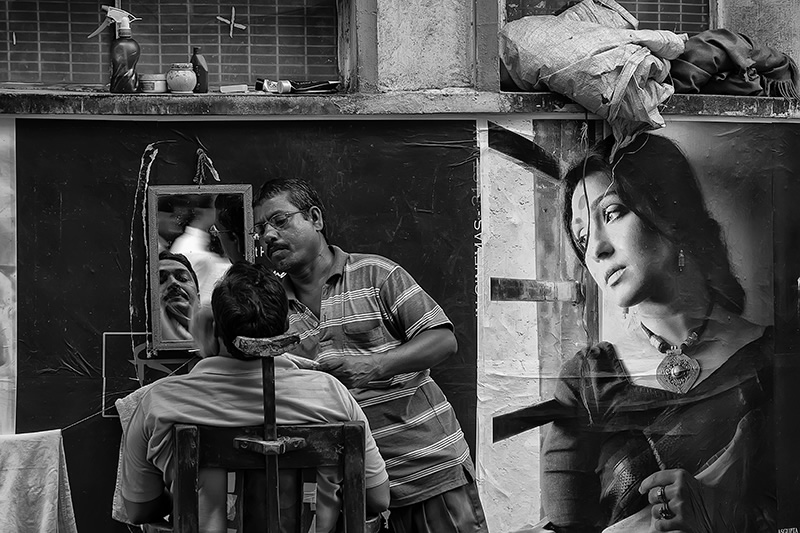 I am Watching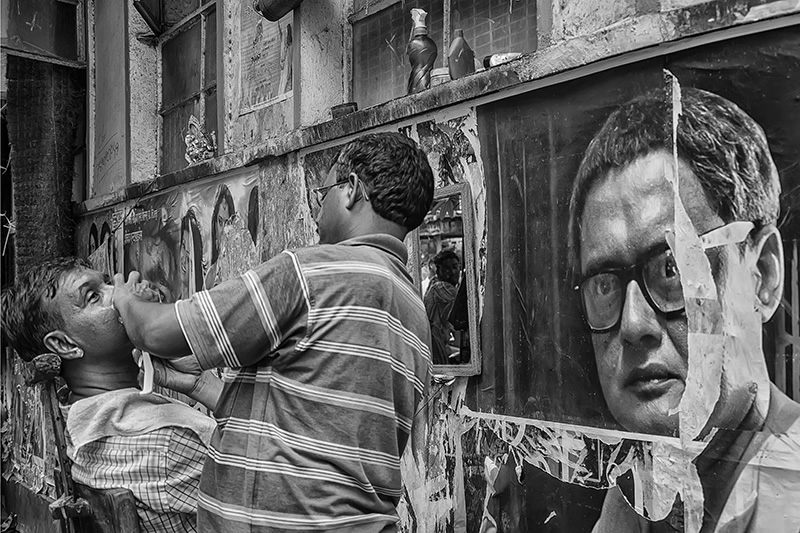 I Want a Stylish Haircut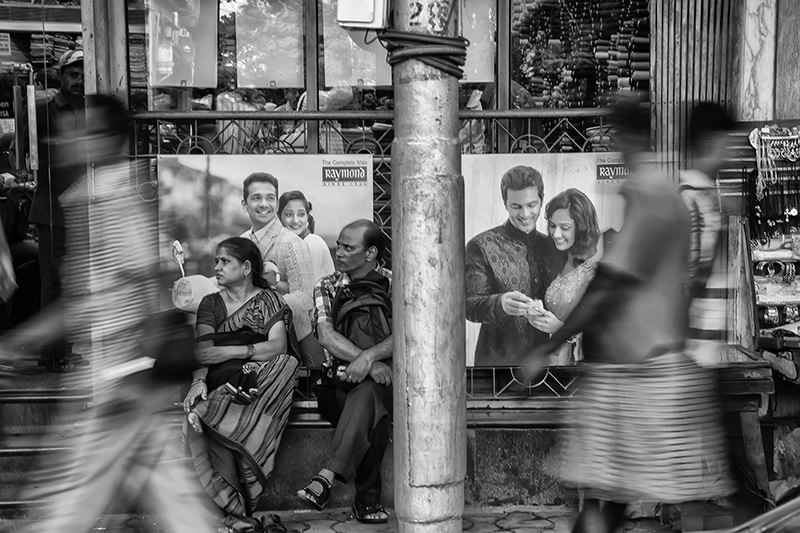 Love Birds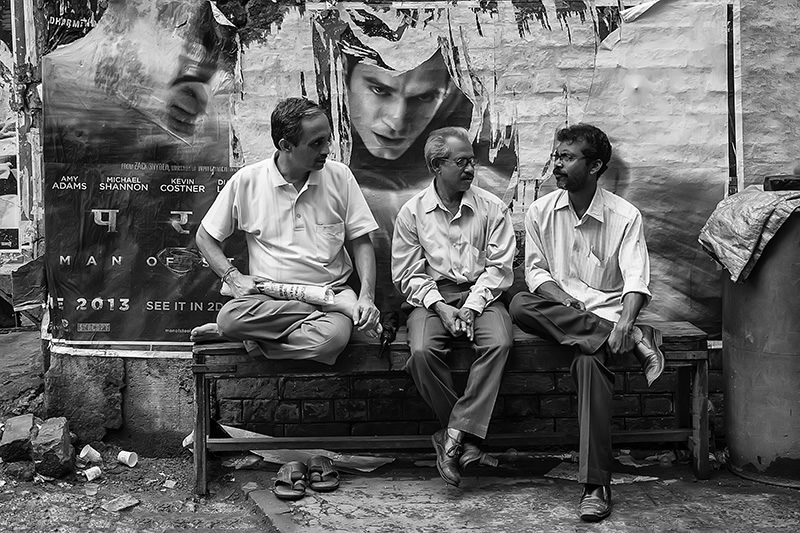 Roadside Discussion with Superman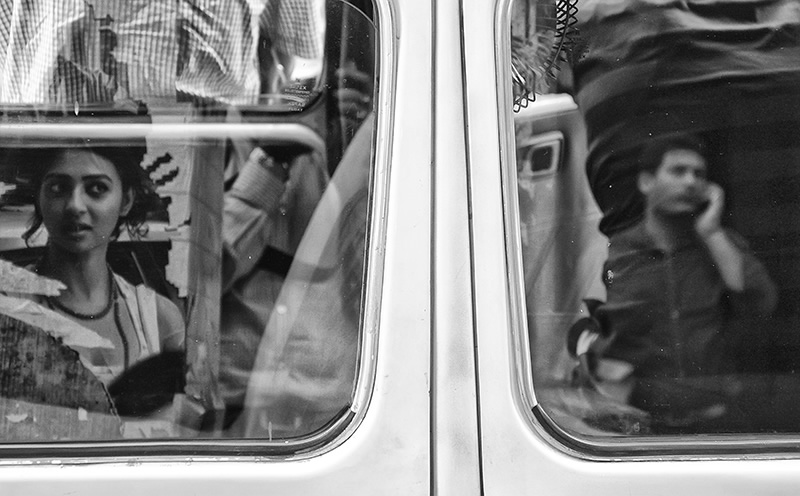 Virtual Talk
Sleep & Dream On
About Niladri Adhikary
A banker by profession, but the routine life never ceases to impress him. Since his childhood, he was taken a keen interest in drawing. Later it shifted to photography. The magic of photography has not only intrigued him but the transition of a picture convert into a story has never failed to amaze him. From the past two years, he has been traveling vigorously which is another his interest accompanied by his camera. Streets, Lifestyle & Rituals are his favorite genre in photography.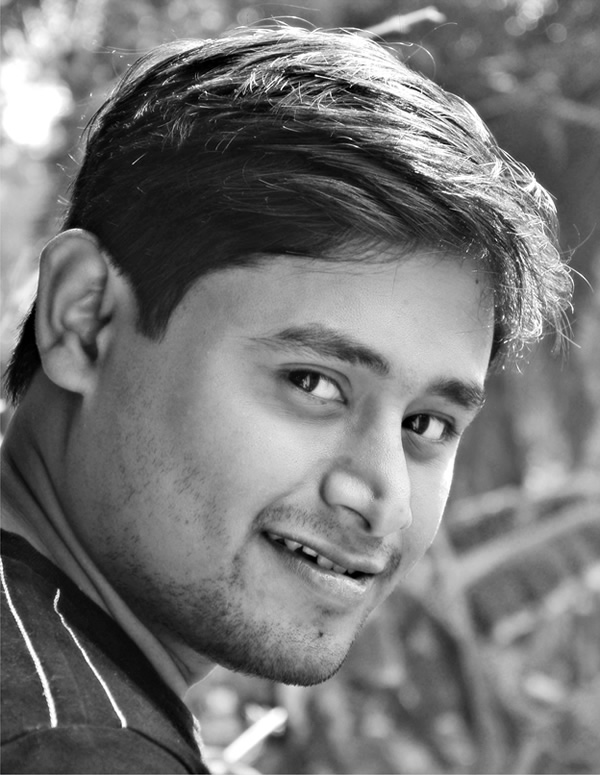 You can find Niladri Adhikary on the Web :
Copyrights:
All the pictures in this post are copyrighted Niladri Adhikary. Their reproduction, even in part, is forbidden without the explicit approval of the rightful owners.