Terminal 7:45 8:45
Trying to find sense in chaos..
Early morning rituals are hard to change, be it reading the newspaper with tea or that early morning walk.. be it lighting the diya in temple or just being grateful for a new day… Be it raining, cold, sunny or just plain stormy, from past one year I go to this bus stop everyday, every morning, same time to shoot & let the moments overpower me.. It was odd that one day I found someone similar.. Someone that did the same thing everyday with a clockwork Precision.. meet my comrade in arms.. this terminal..
I know it sounds odd.. you wonder how I can compare myself to a terminal.. Let me tell u a short story about it..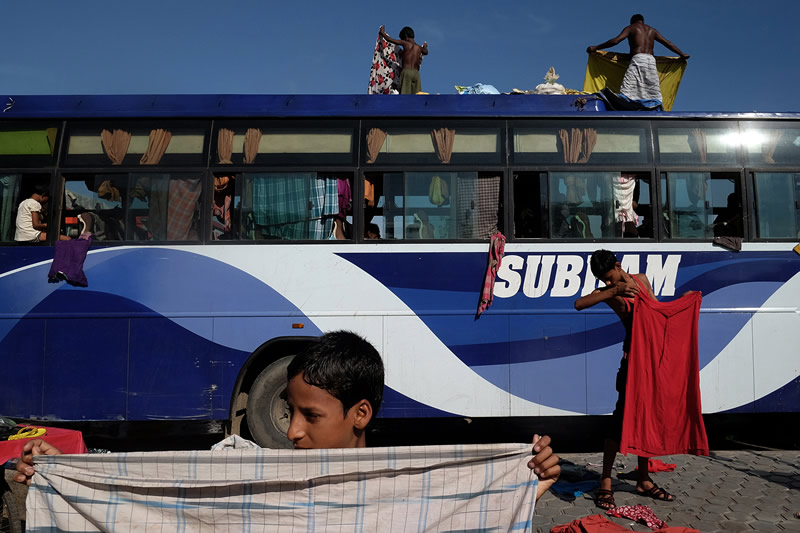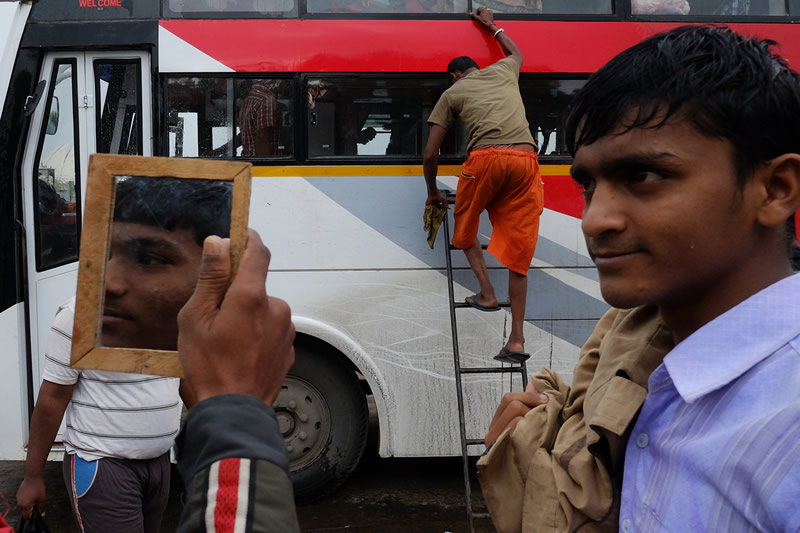 This terminal is stopover for a far away temple.. people come in hoards everyday, from all over the country, to visit it and offer their prayers… this terminal is their only respite on the long journey.. A chance for them to step out and stretch their legs.. To buy little purchases for the remaining travel..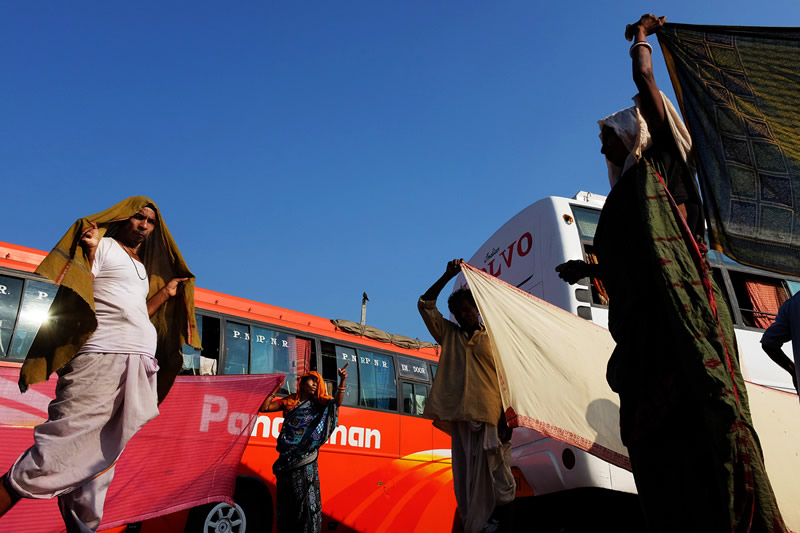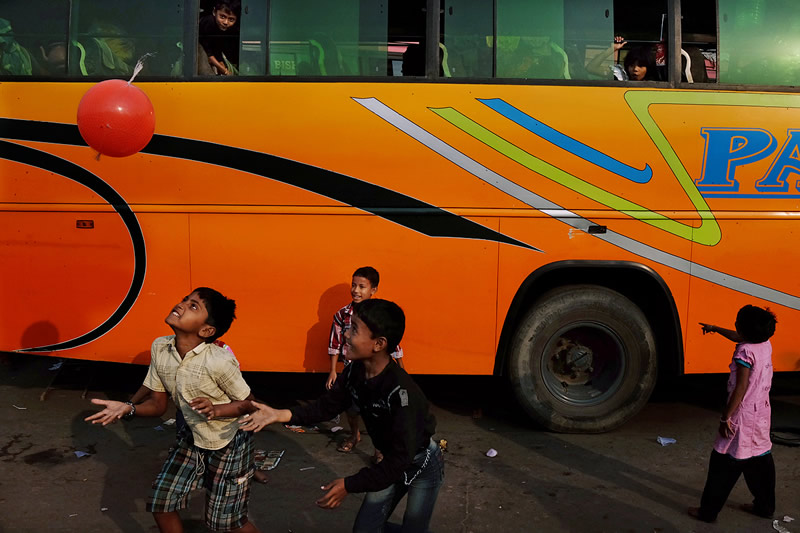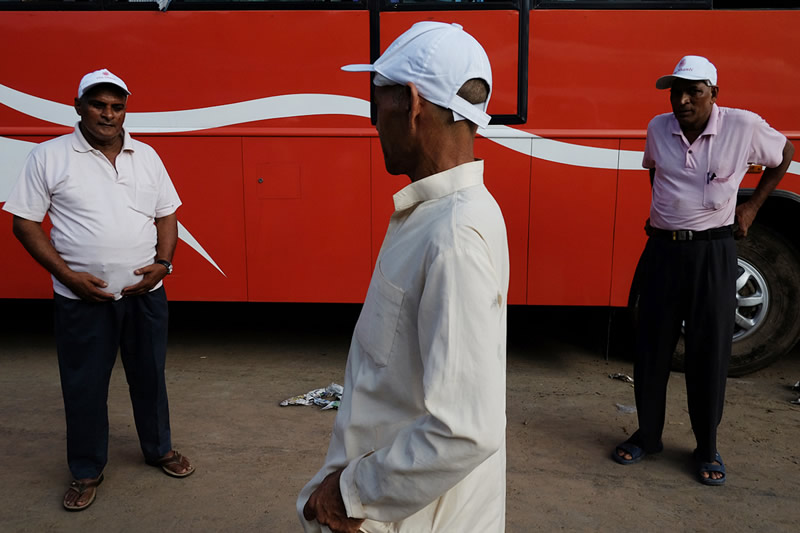 But their devotional frenzy doesn't stop.. It's evident in the little purchases that they make.. their conversations.. The look on their faces..
So caught up in their devotion that they are blind to everything around them.. Including me and my camera..
Bound by the sole purpose of their devotion they are afraid to travel far for the fear the bus might not be there when they return so they crowd around.. always having this terminal within their eyesight..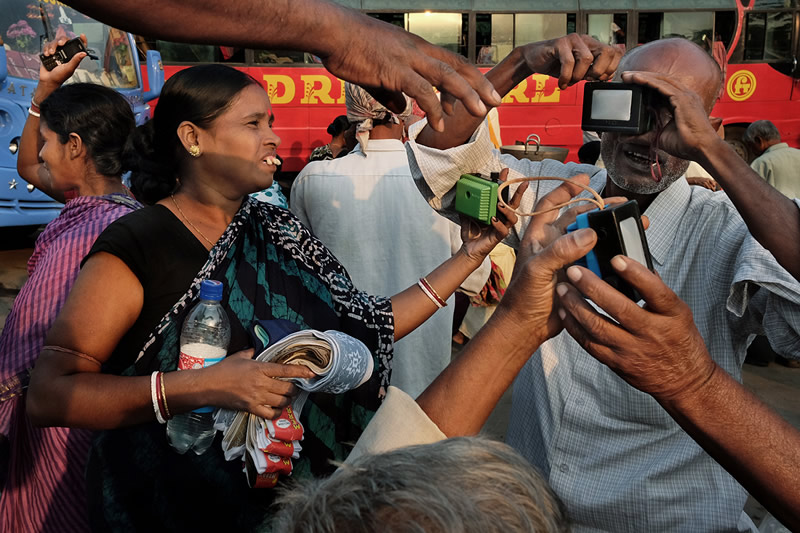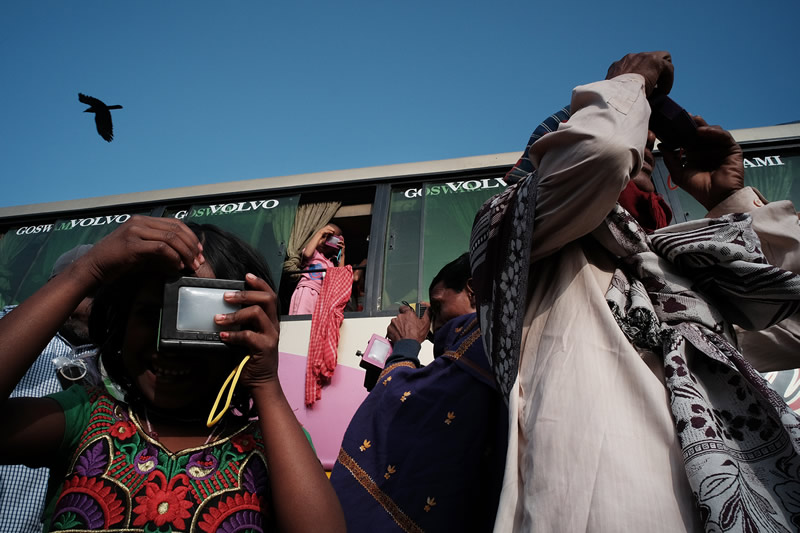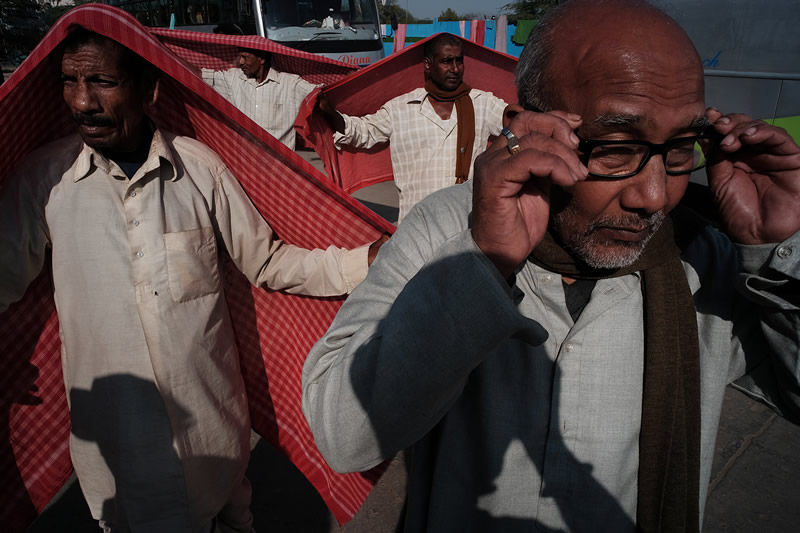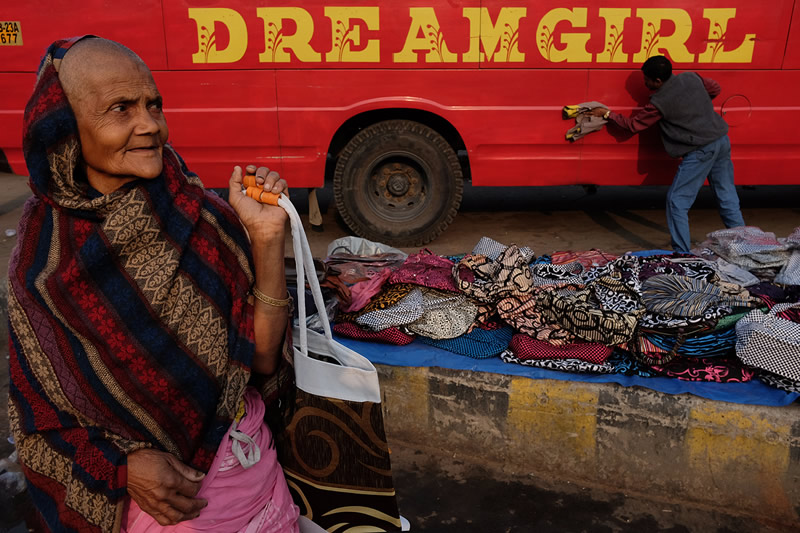 The terminal comes alive with the arrival of the buses with vendors selling their wares, little kids playing games of tag, mothers scolding if they venture too far. People of all ages, bound together in the religious journey, hoping to find answers to their problems, or to just pray away their sins, all but run out in a moment of respite that they get in the journey, from changing their clothes and freshening up to buying food and water.. This is where they get their break..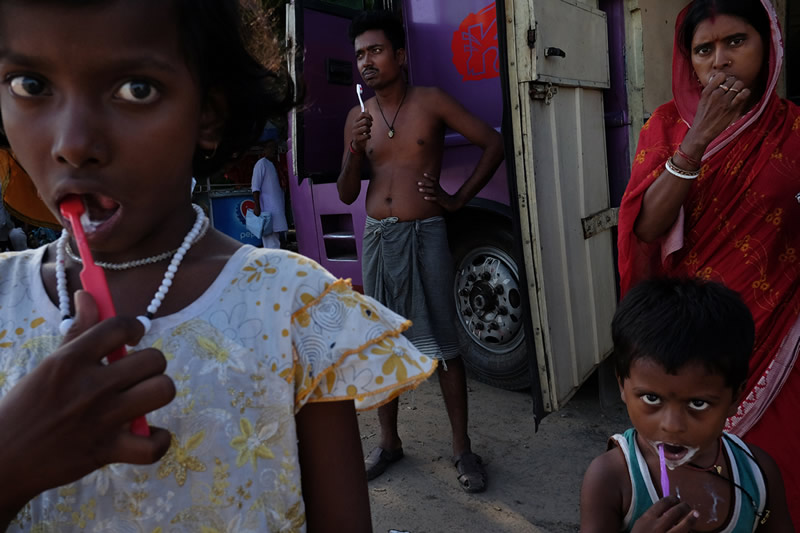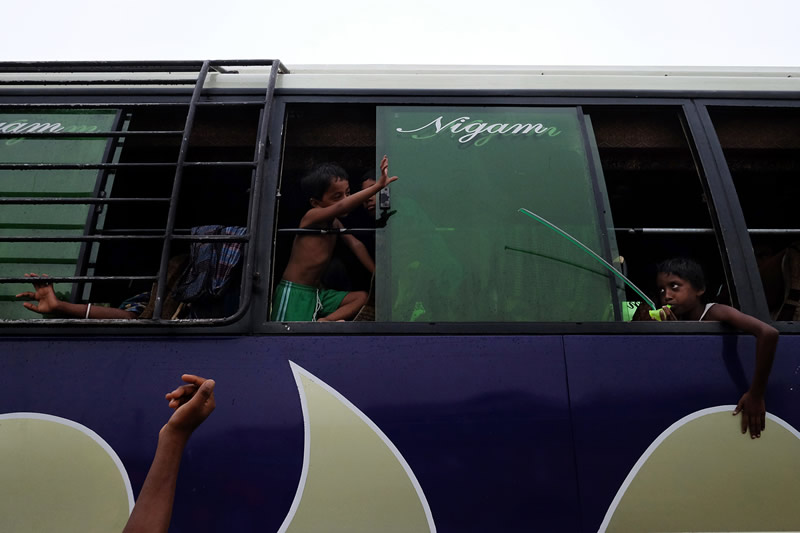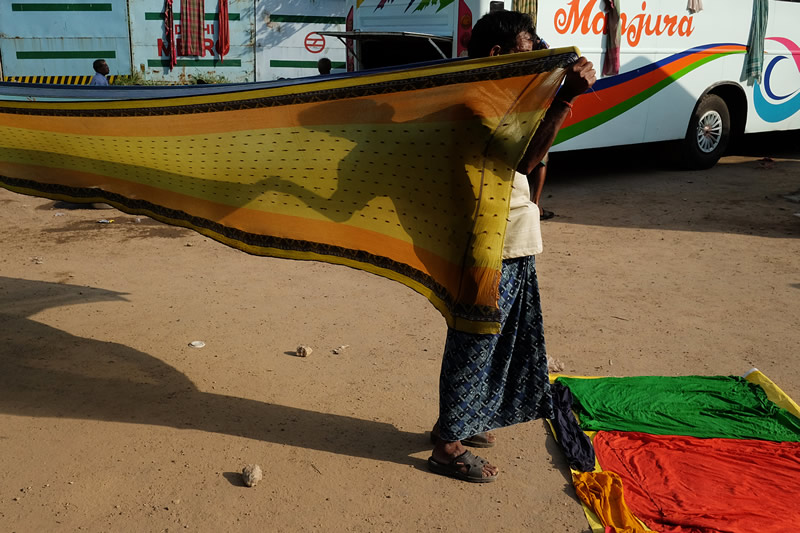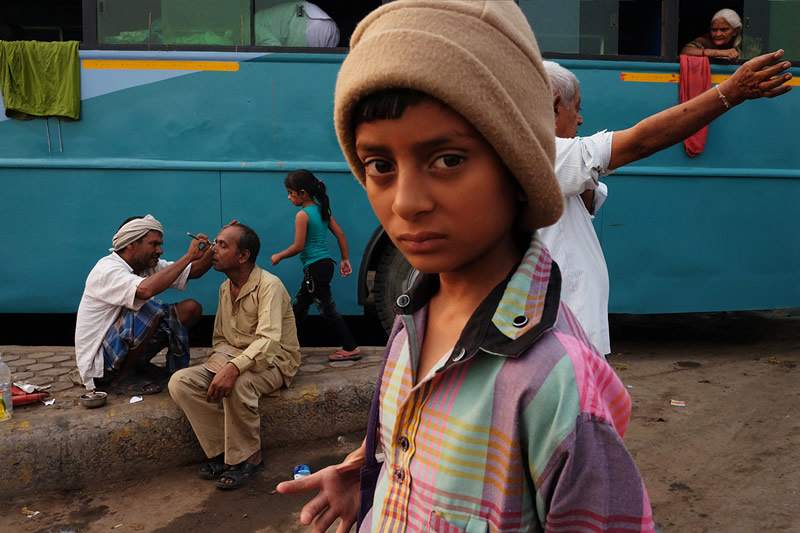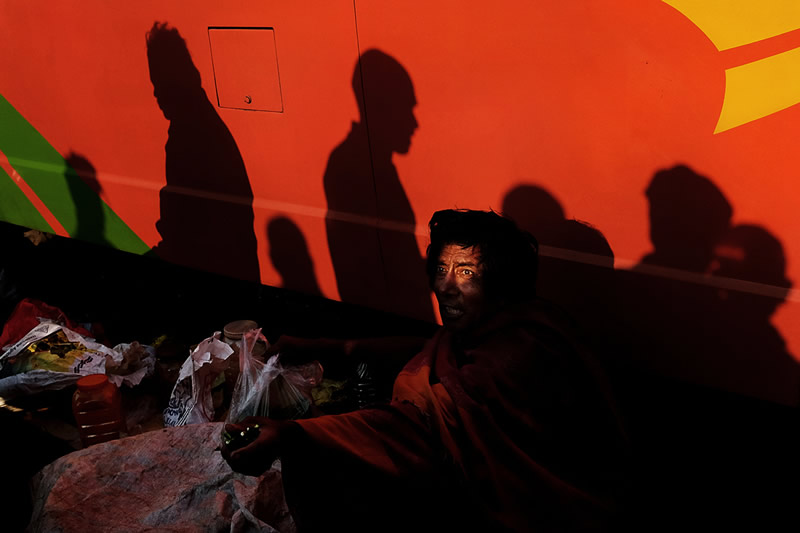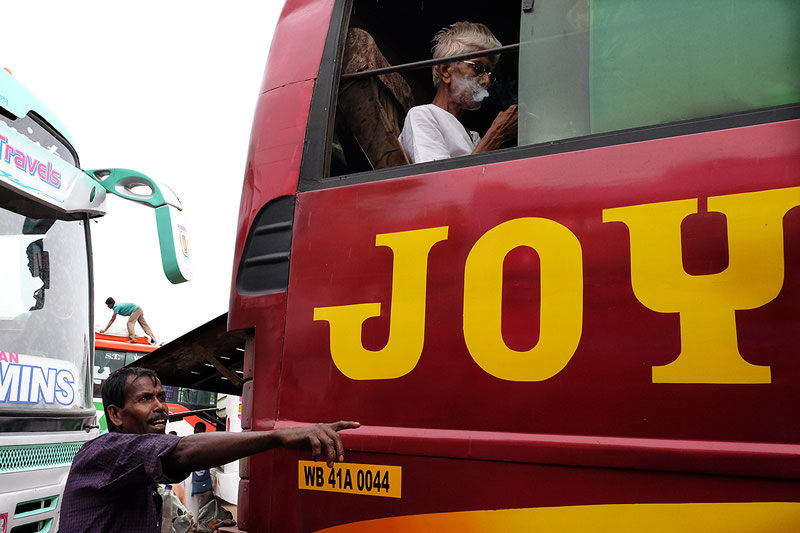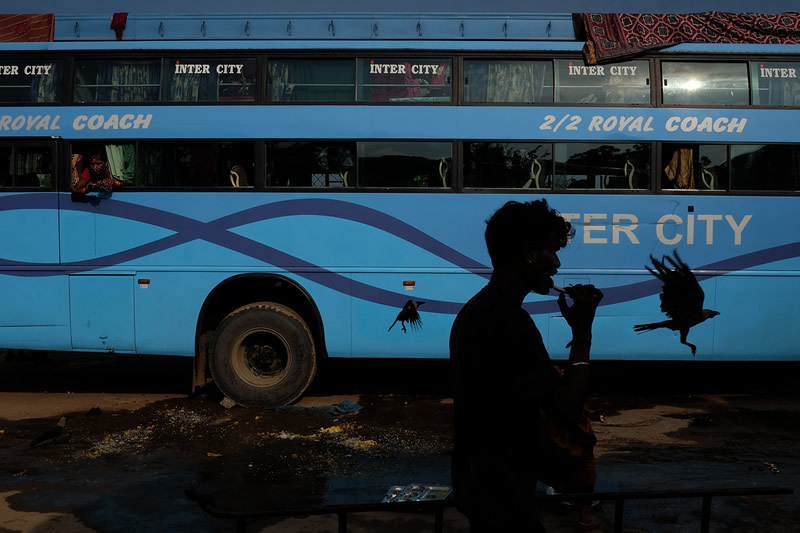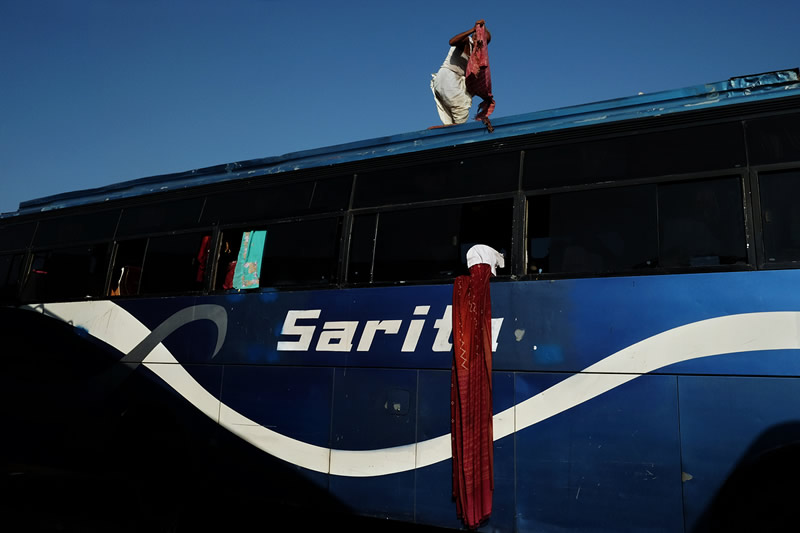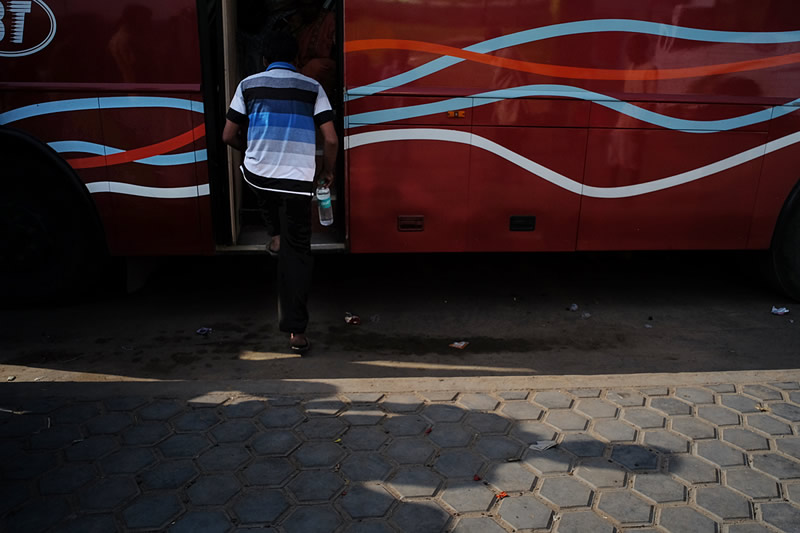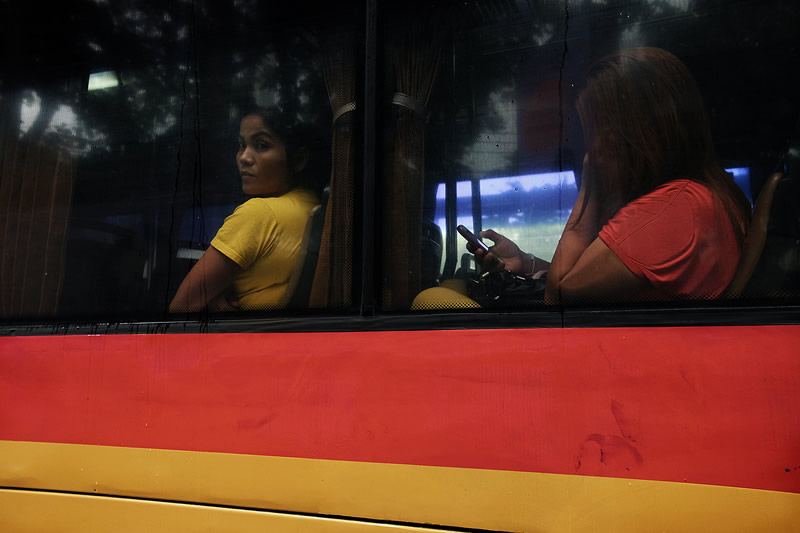 And soon the bus gets ready for departure and its chaotic once again with people clambering to get back, find seats, stuff in their wares and luggage wherever they find an inch of space.. To forget this terminal and this stopover like it never happened and continue their journey..
Everyday these People change.. The buses change, but the terminal, me & my camera remain the only constant in a constant flux of change..
All these shots have been captured with Fuji XT-1 Camera.
About Vineet Vohra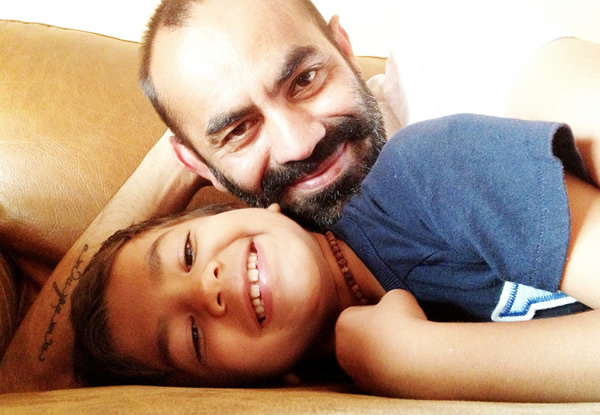 To me photography is a journey and I travel everyday. I am learning and unlearning everyday. I strive to improve everyday. Life in general is sospontaneous and so unexpected and Itry to be as honest through my lens as I can. I try to synthesize the human elements with the surroundingenvironment and make ordinary moments look extraordinary. I think everyone of us should get involved with photography because it gives more than one can ever imagine.
In 2011 I formed APF along with my brother, Rohit Vohra, who is also a street photographer. APF was born from an education imperative, it's an evolving magazine where we recognise fresh talent. The intent is to provide a platform for emerging photographers, artists & designers to showcase their works, works that are not necessarily commercial, to create opportunities and open new doors. The subjects explored are broad, in terms of concepts, styles and techniques. We want to explore the limits and possibilities.
You can find Vineet Vohra on the Web :
Copyrights:
All the pictures in this post are copyrighted Vineet Vohra. Their reproduction, even in part, is forbidden without the explicit approval of the rightful owners.