In visible light is a personal street photography project shot between 2013 and the present that interrogates my perceptions and experiences of living in Sydney – a city where the cost of living has never been higher and the sense of anxiety never more acutely felt.
In 2008 I moved to Sydney to take up a position at a university. I didn't know anyone who lived there but jumped at the chance to escape from stifling industrial suburbia of western Melbourne that I had lived in all my life. I walked most places hoping to gain a sense of place and found that in Sydney I felt incredibly alone as its pace and vastness were overwhelming. This was further intensified by the phenomenon of the light in this setting.
After I began to use photography as a way of exploring and making sense of my place within Sydney, I began to see that the light that originally made me feel exposed while walking through the city was now able to reflect my perceptions of the beauty, struggle and strangeness of everyday life.
For me, it is there in the minutia of the rush to or home from the office – the stress of finding a work/ life balance to 'have it all'; it's there in the tedium of the daily commute; the packed street corners at peak hour where masses are corralled but never connected; it is there in the moments of collision or happenstance that exist for a fraction of a second, never to occur again; and it is in the brief gestures or expressions that let slip the facade.
With every moment I feel the compulsion to photograph – to delve deeper and see life through the disclosing tool that is light. Pouring down the city streets and reflecting off the expansive glass surfaces, it seems to punctuate my experiences of the world.
The more I am on the street photographing, the more I feel it is important to document this time and place I live in as a bystander, as a witness to a city on the verge of something. A city where we are bombarded daily by the fallacies of a vapid, sensationalist media; a city where we are obsessed with status and feel constant uncertainty about what we have, if it's enough and what we're missing out on; a city where multiculturalism and diversity is celebrated while, simultaneously, resurgent nationalist and conservative values take a foothold; a city that still bears the scars of the Martin Place siege and Cronulla riots; a city where the interests of businesses and the political agenda of government now outweigh the lifestyles that were once cherished; and a city where it is easy to find yourself lost.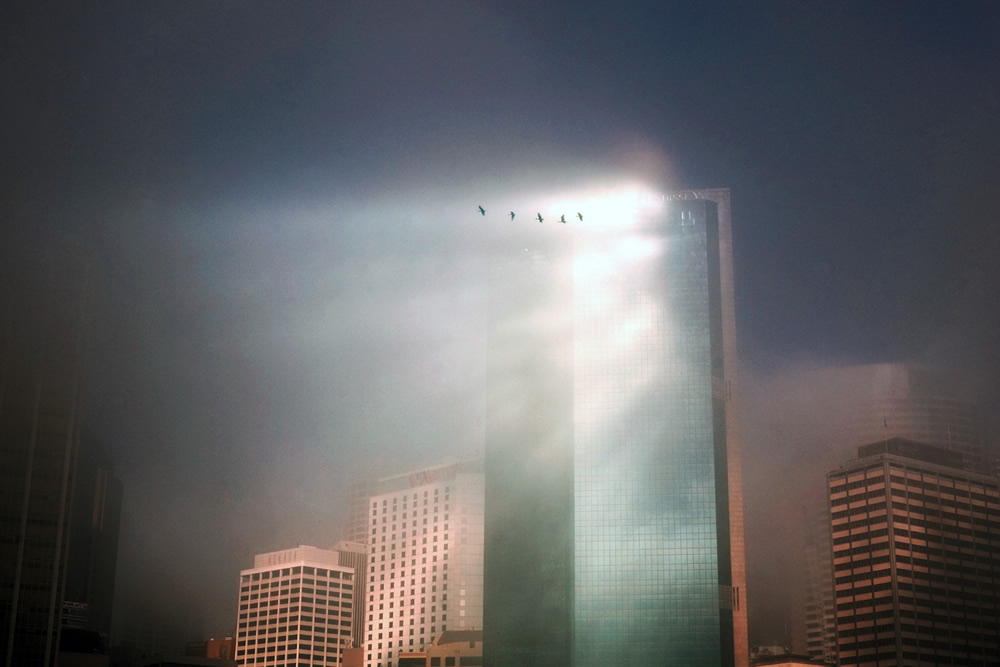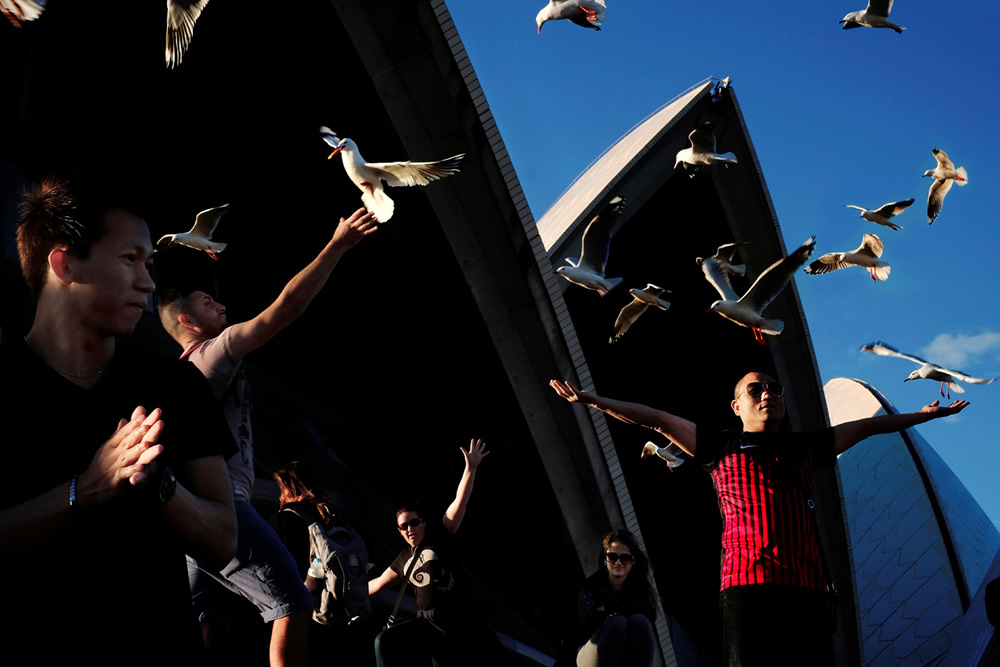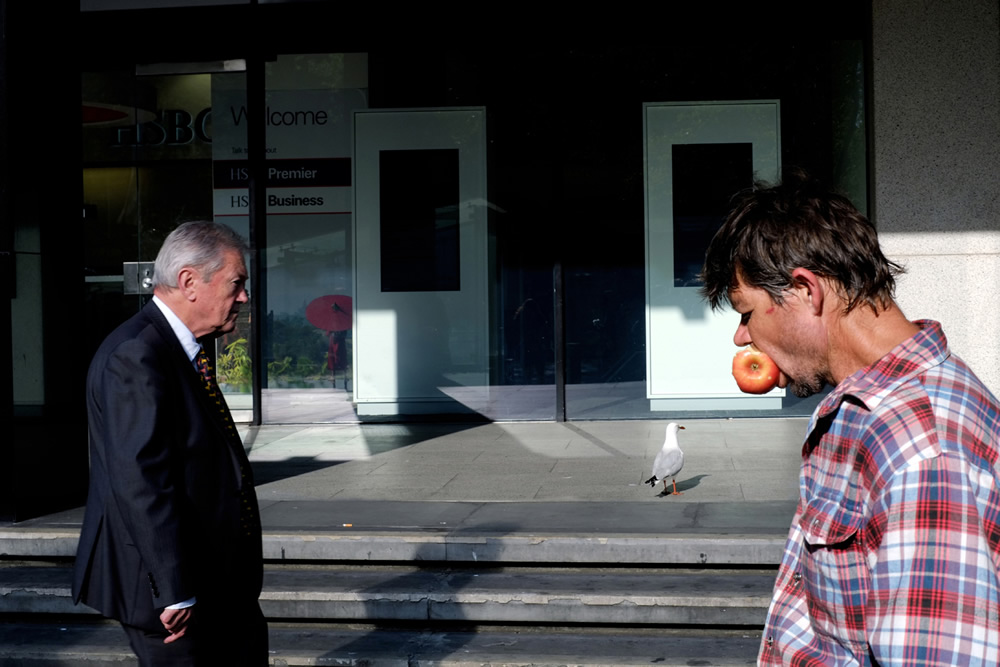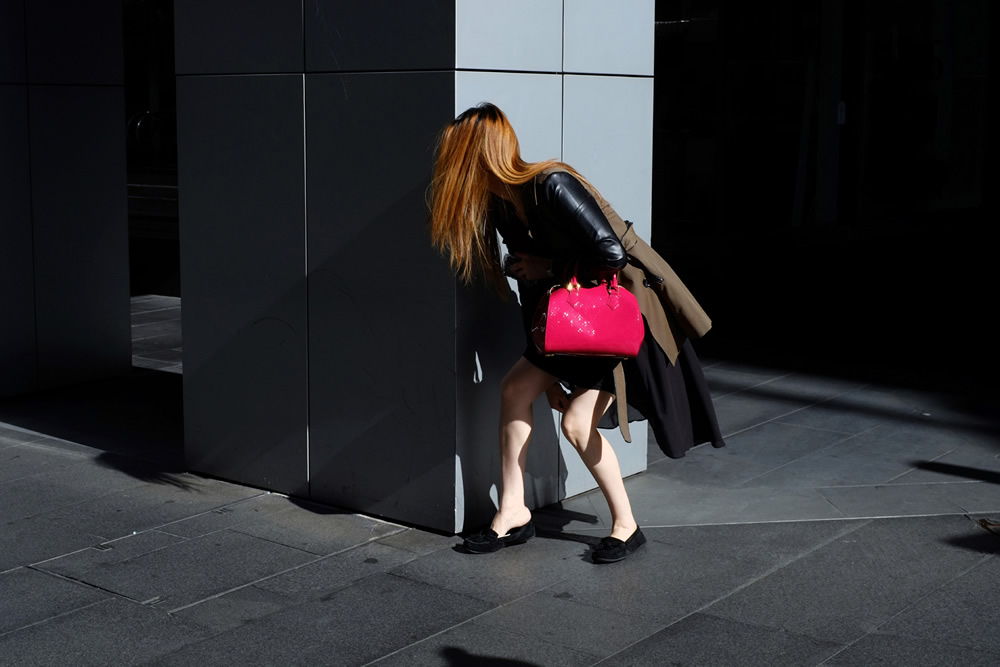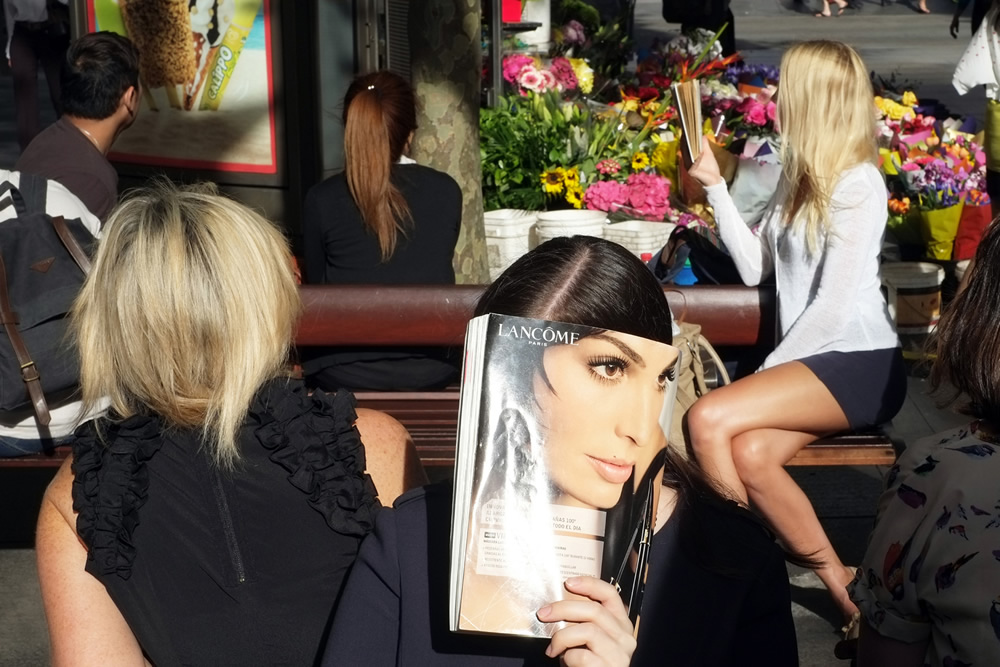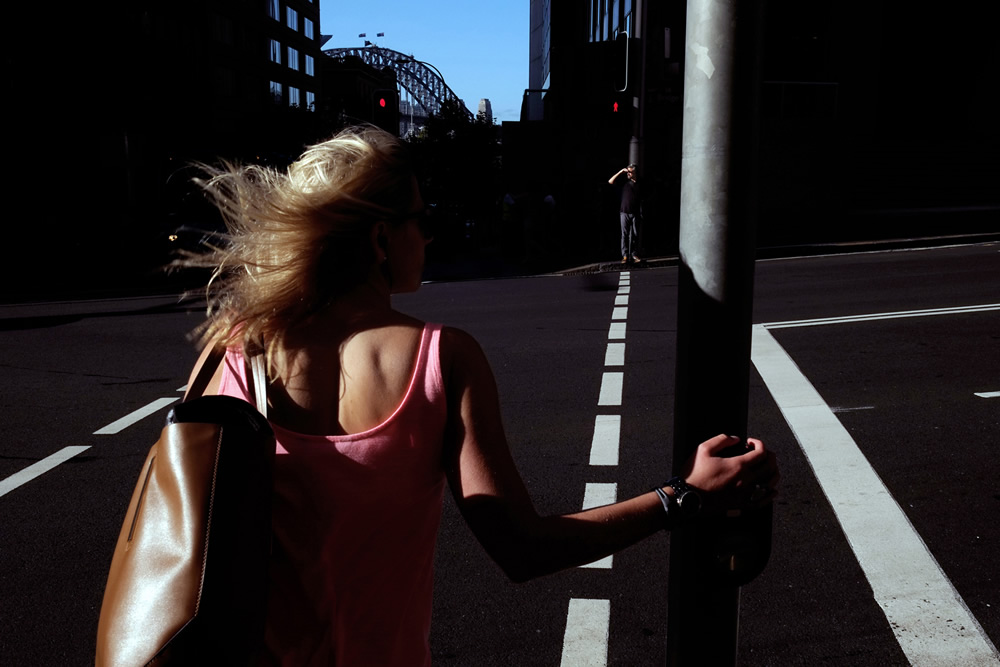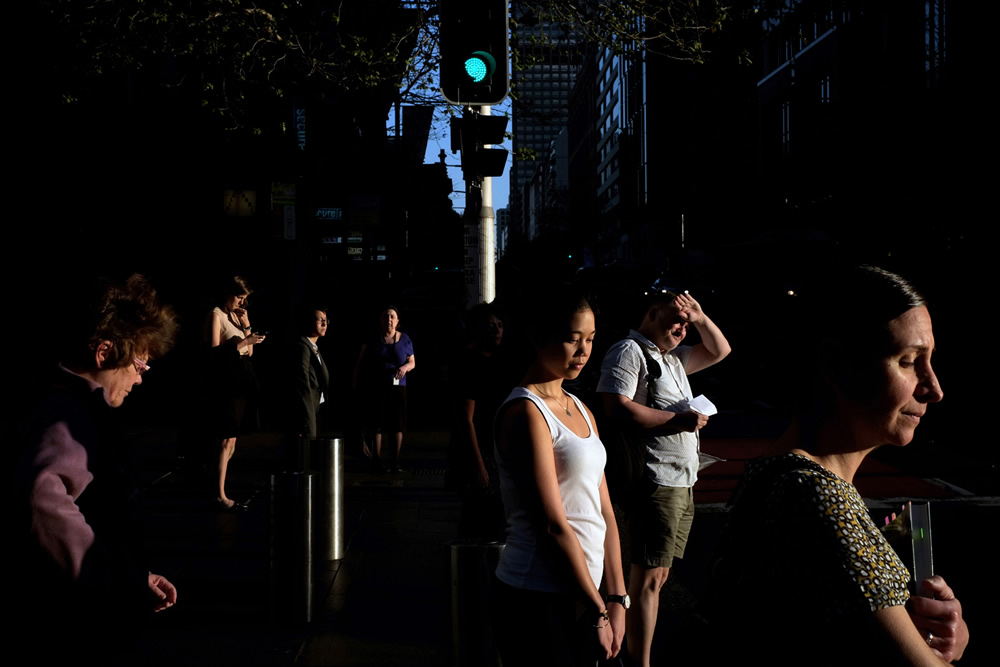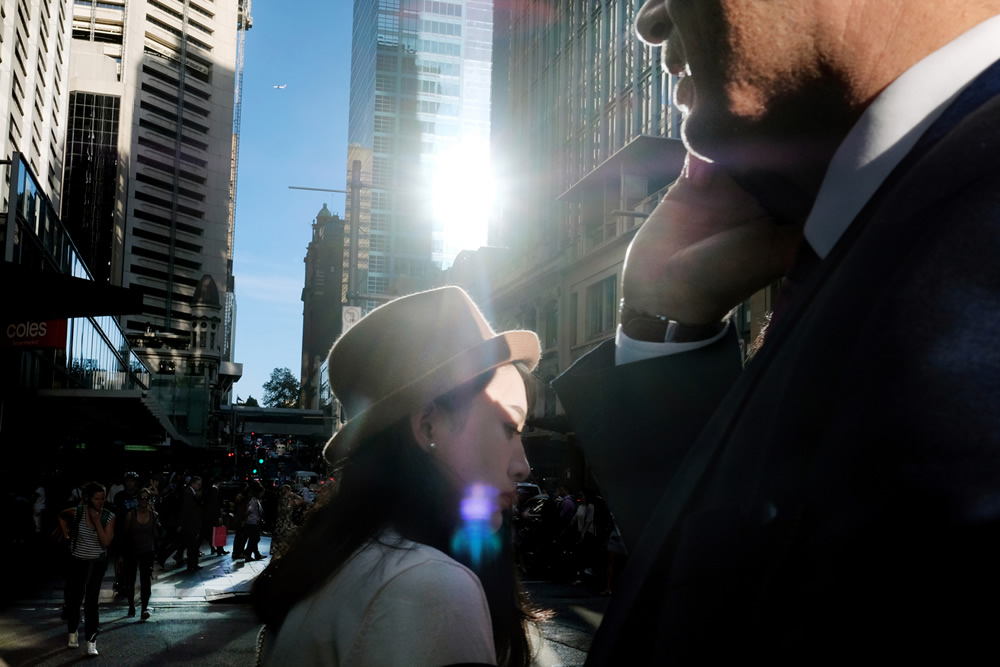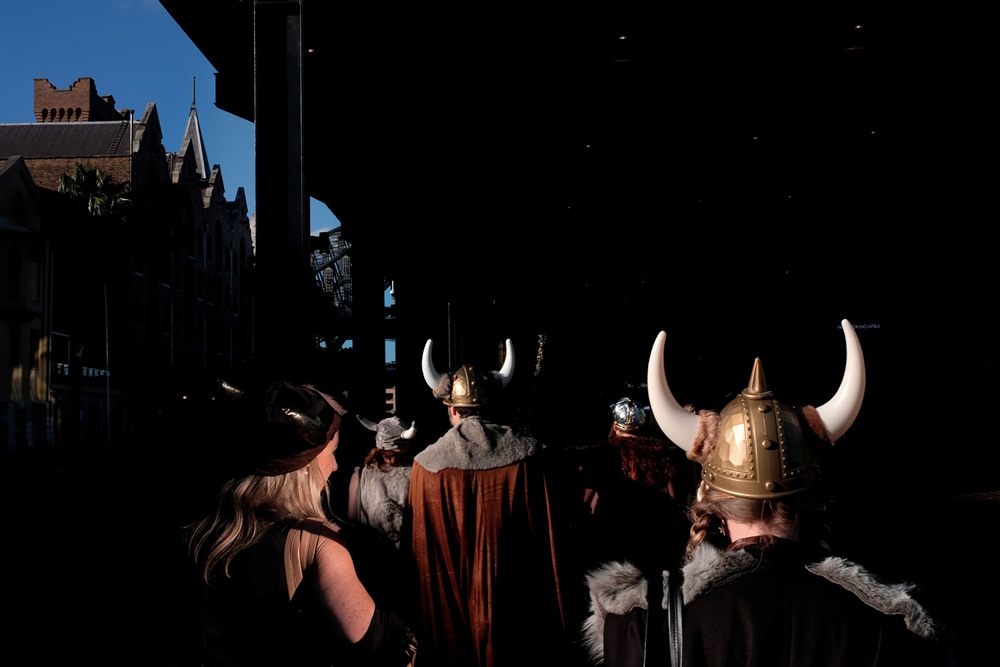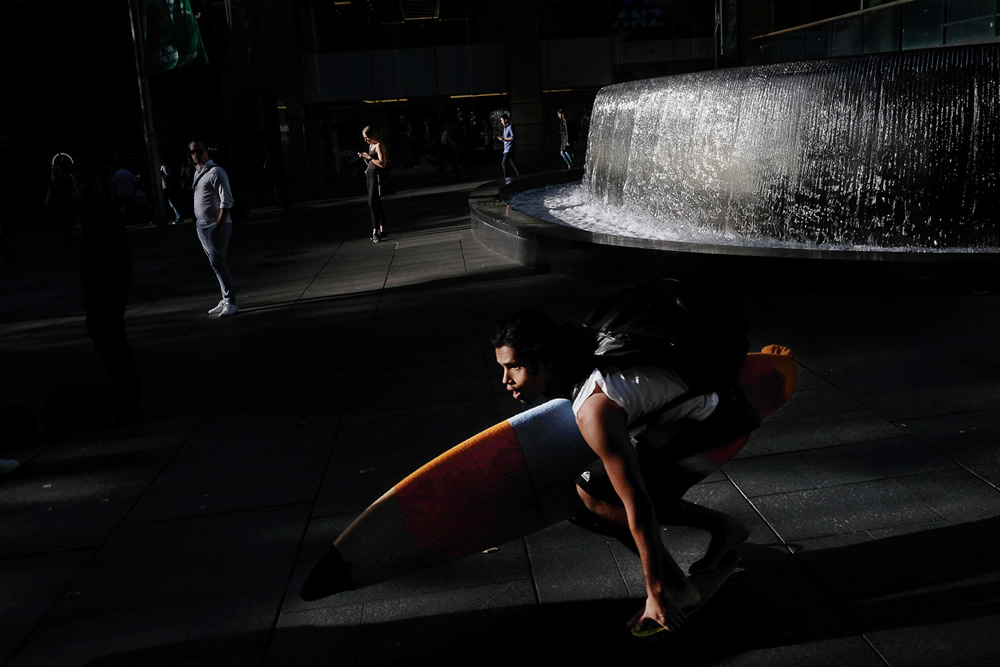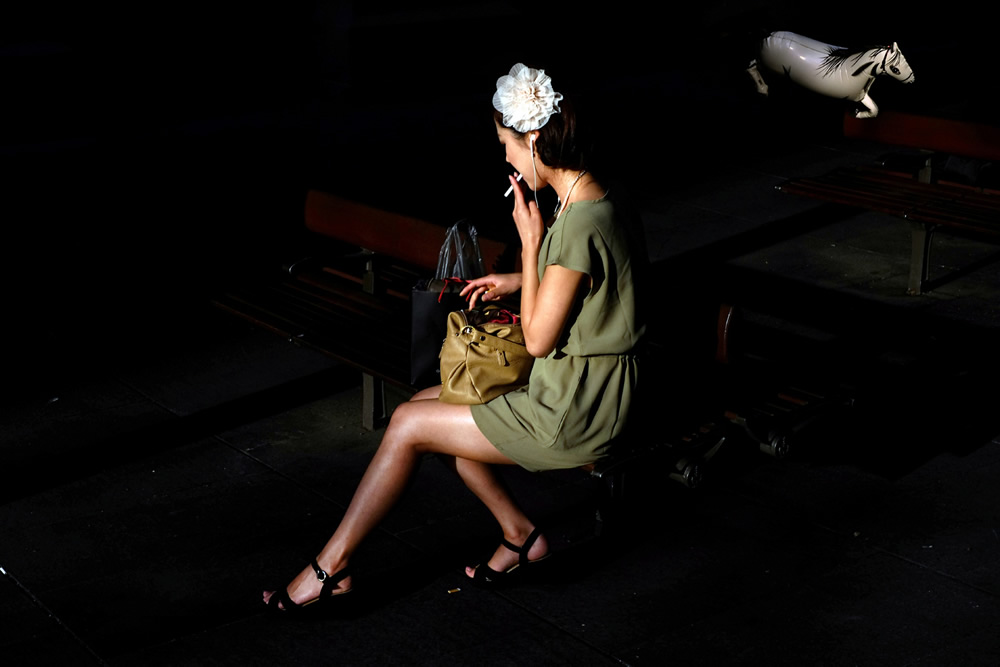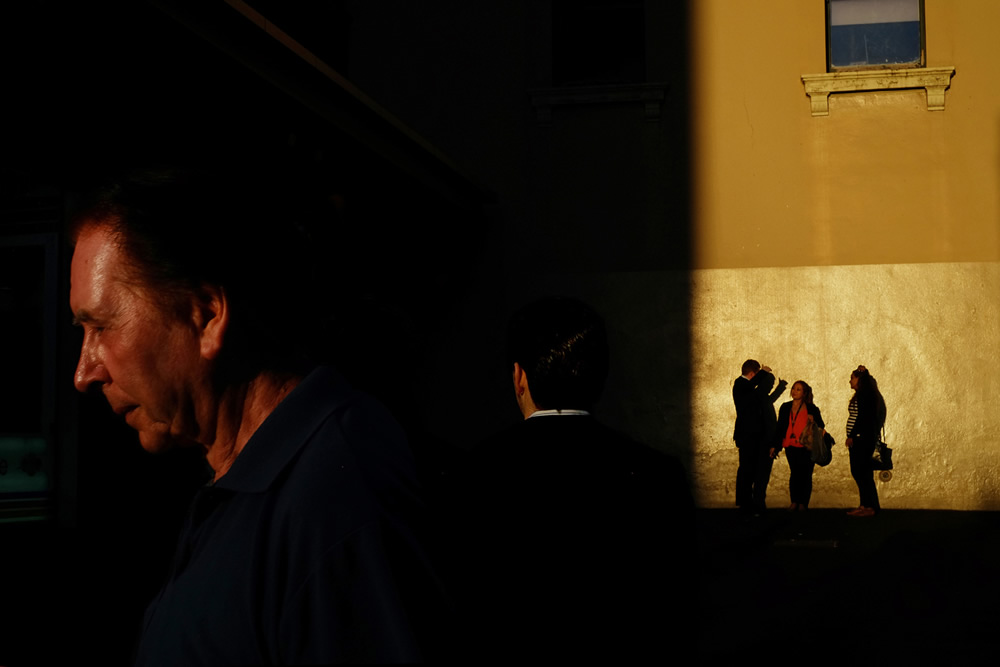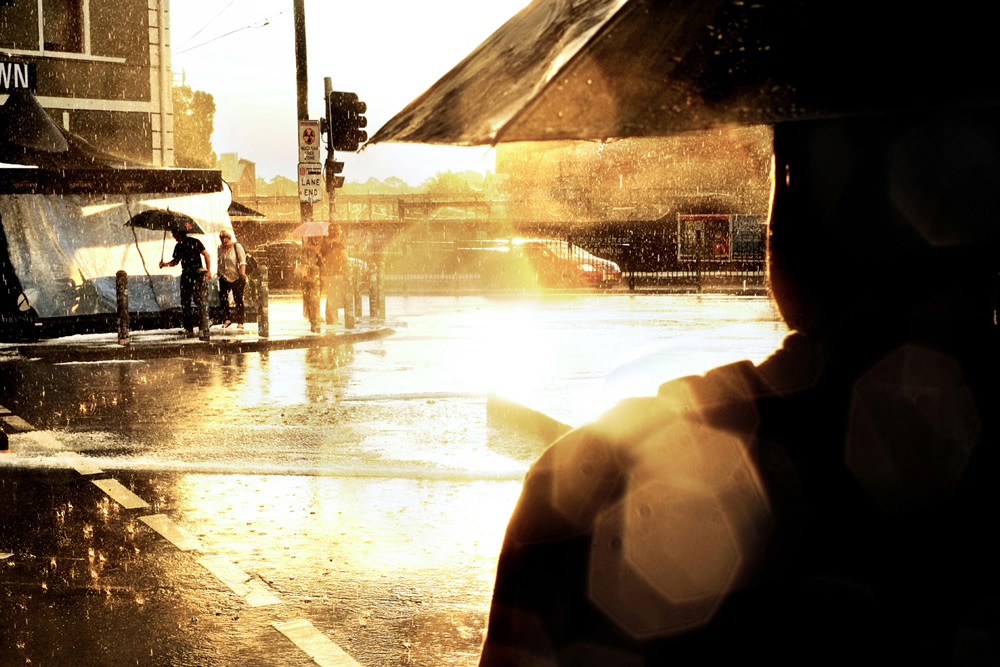 About Sam Ferris
Sam Ferris has been shooting on the streets of Sydney for more than 5 years. He is an organizer and co-founder of the AUSSIE STREET exhibition and competition, and is a member of SlowLight international collective. His work has been published in Photo Review Magazine, Capture Magazine, The Sydney Morning Herald, The Guardian, Lonely Planet, Fellow Traveller the magazine of China Rail, and as an Editor's selection on Lensculture.
Sam's images have been exhibited in two featured street photography exhibitions at Head On Photo Festival in Sydney as well as in exhibitions in Europe, the USA, and the UK. He has been a finalist and prize winner at Street Photo San Francisco, a finalist in Art and About's 'Australian Life' Photographic Prize, as well as a finalist in Miami Street Photography Festival and Brussels Street Photography Festival. His ongoing project on living in Sydney entitled 'In Visible Light' was featured in the academic text 'Photography as a Social Research Method' (2016), and recently alongside Trent Parke and Jesse Marlow, Sam was one of three Australian street photographers selected for the book '100 Great Street Photographs' (2017), edited by David Gibson and released by Prestel Publishing. Sam holds an Honours degree in Arts and a Masters of Teaching. He is represented by Black Eye gallery, Sydney.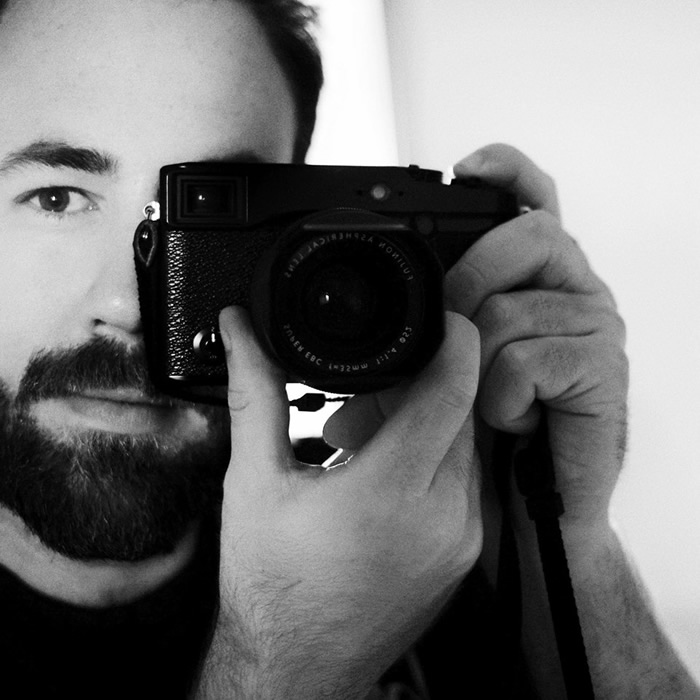 You can find Sam Ferris on the Web :
Copyrights:
All the pictures in this post are copyrighted Sam Ferris. Their reproduction, even in part, is forbidden without the explicit approval of the rightful owners.