History tells us that the walled city of Delhi was founded as Shahjahanabad by Mughal Emperor Shahjahan in 1639 and remained the capital of the Mughals until the end of the Mughal dynasty in 1857. Once filled with mansions of nobles and members of the royal court, along with elegant mosques and gardens, it is now over-crowded and dilapidated.Despite this decay and the high-profile presence of the national capital New Delhi at a stone's throw on its south, it still serves as the symbolic heart of metropolitan Delhi carrying the heritage of a bygone era.
Delhi (or "Old Delhi" – as it is commonly called now) fell out of favor with the British and went into oblivion soon as the capital shifted to Calcutta after the fall of the Mughal empire. Since then, the city witnessed chaotic and unplanned growth as it's famed walls slowly crumbled. It is now a commercial hub for the commoners sprawling through a labyrinth of alleys where crumbling mansions give company to an endless array of shops and makeshift dwellings.
It is now a place where luxury cars jostle for space with hand-pulled carts and rickshaws in the narrow streets– often causing the decibel level to cross all permissible limits. It is now a place where migrant daily-wagers and busloads of pilgrims visiting the largest mosque in India often outnumber the residents. It is now a place where chaos and struggle reigns supreme – from sunrise till the dead of night. It's now a cauldron in which local traditions are constantly being pounded by migration from villages to the underbelly of our national capital.
This chaos and friction cause the most unlikely to coexist on the streets. Short of space, a good part of the emotional life of people gets played out in public. Through this chaos for generations, people have learnt to create their private space in public – immune to the chaos around, but still reflecting the dignity and heritage that is worthy of a human life.
This short series is not a documentary on Old Delhi, but an attempt to capture, often metaphorically, this chaotic coexistence and the dignity of life in that chaos.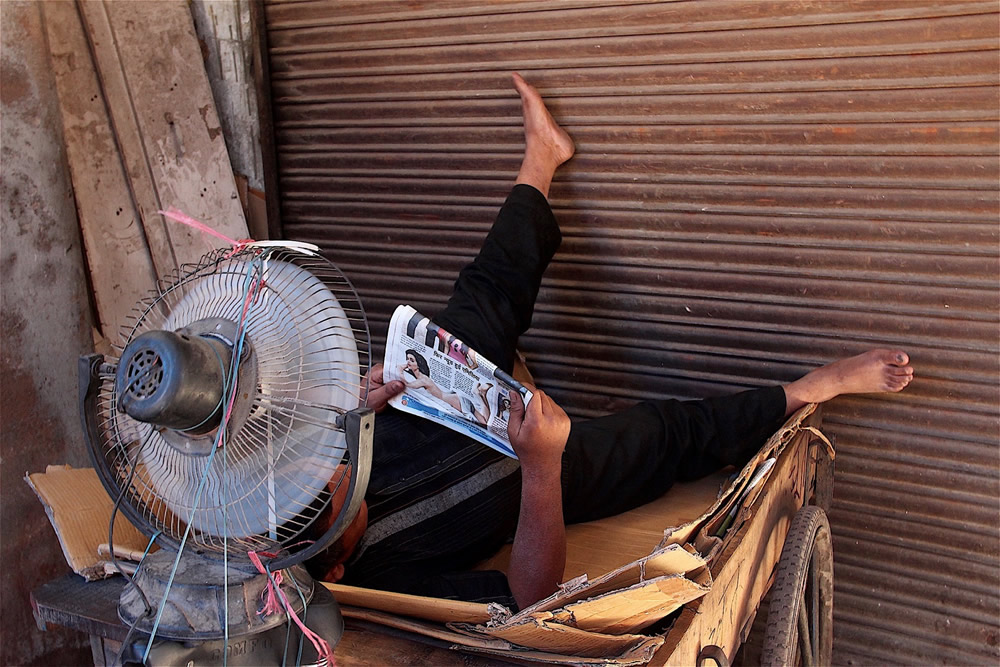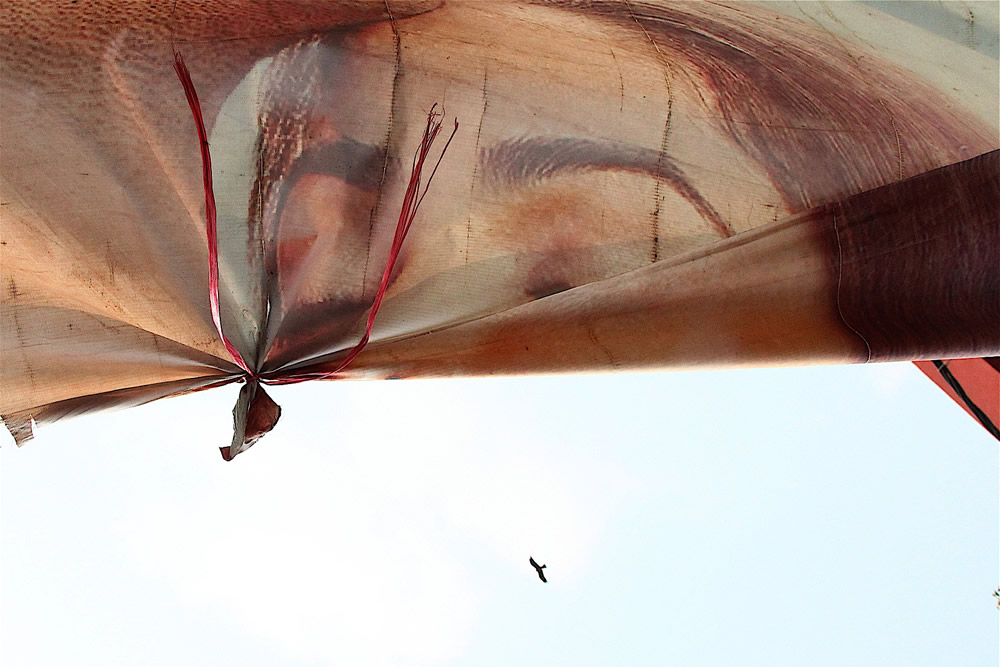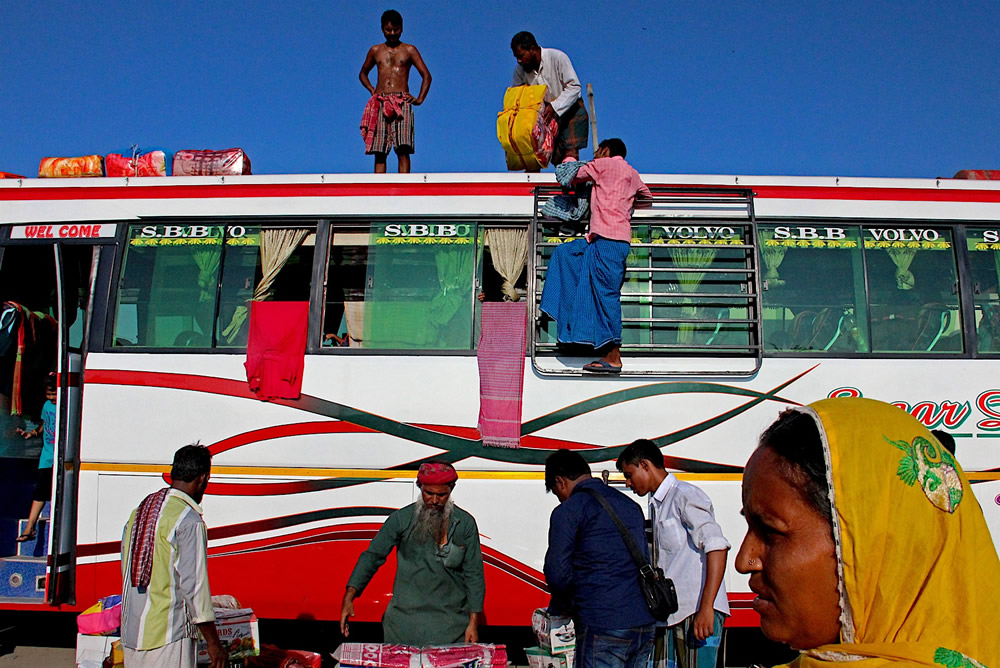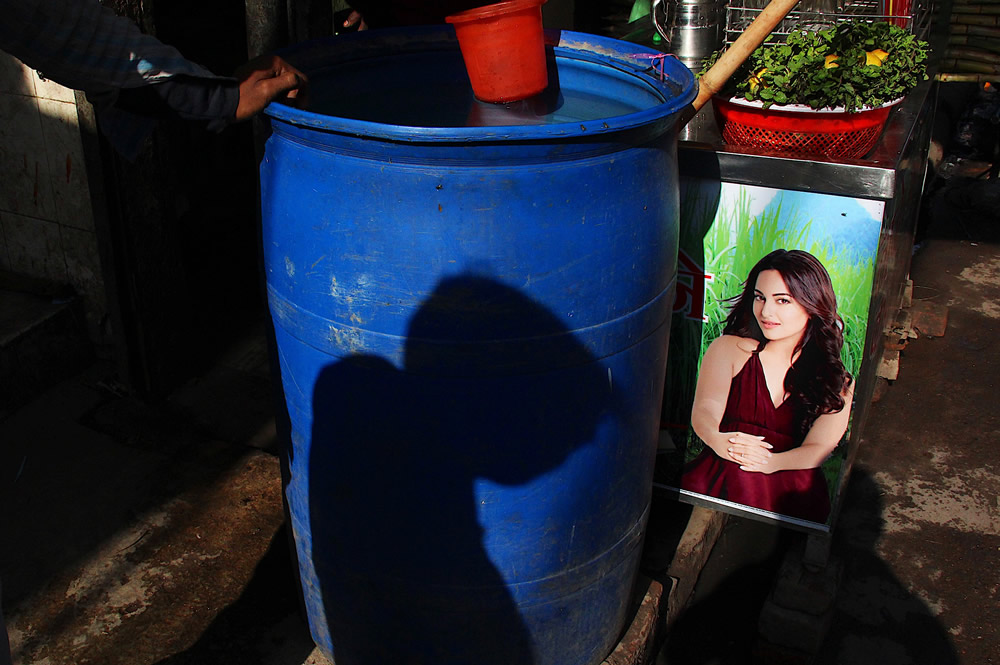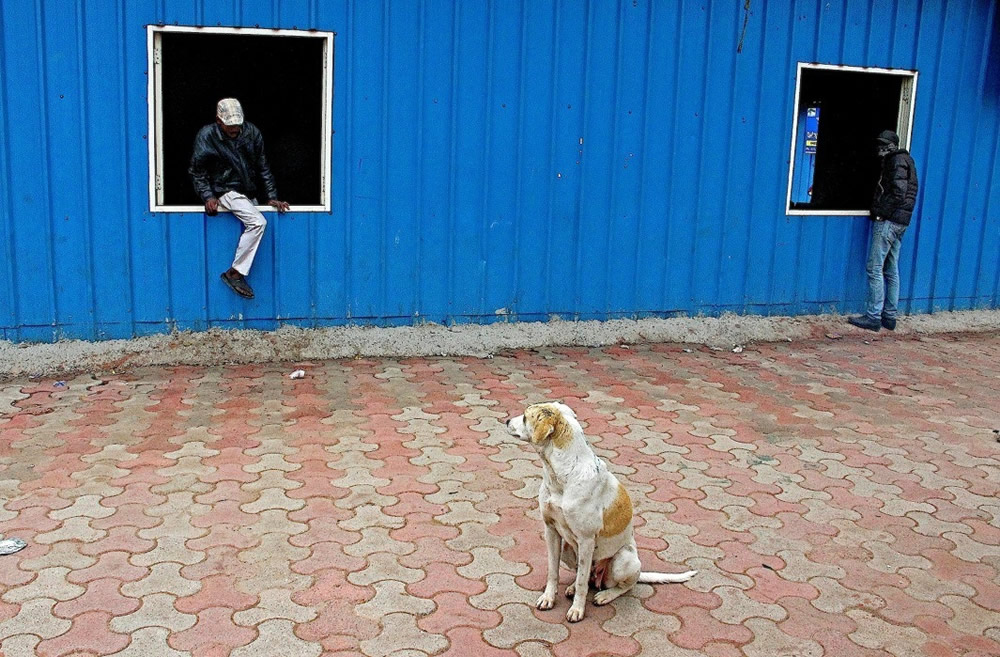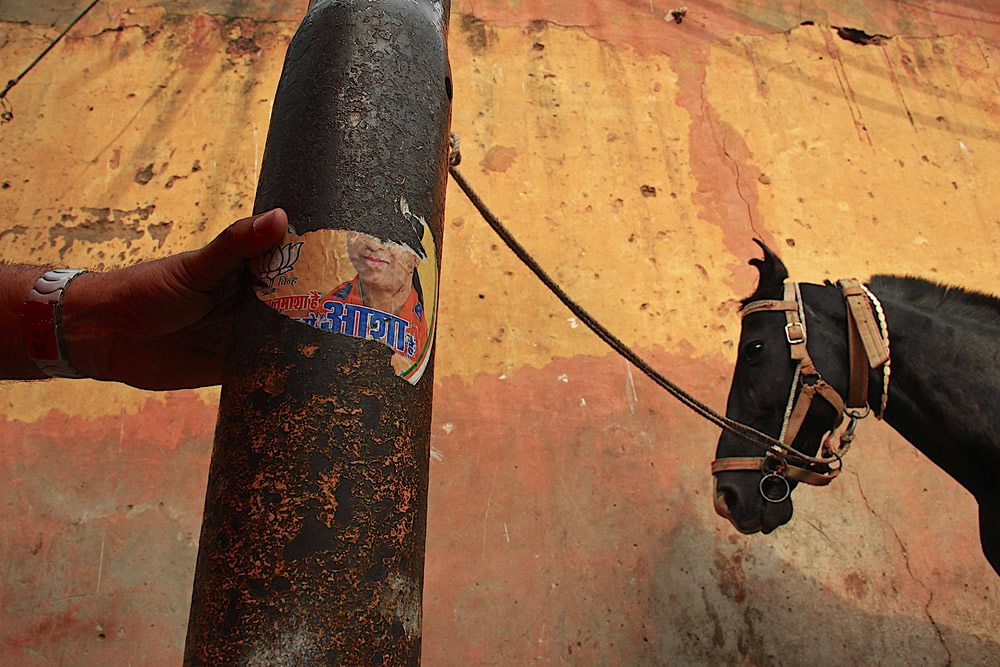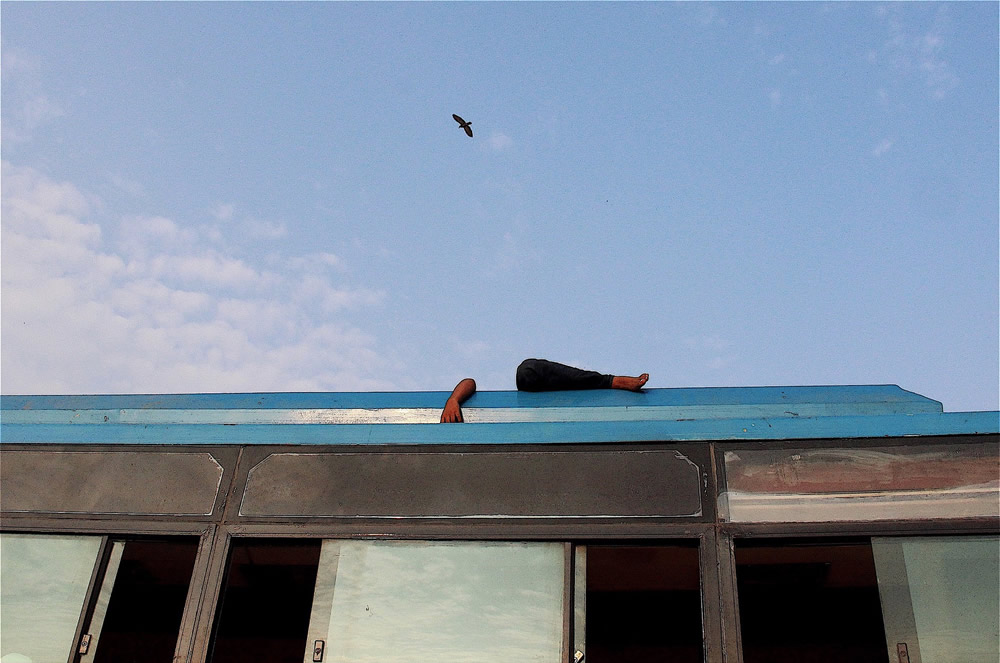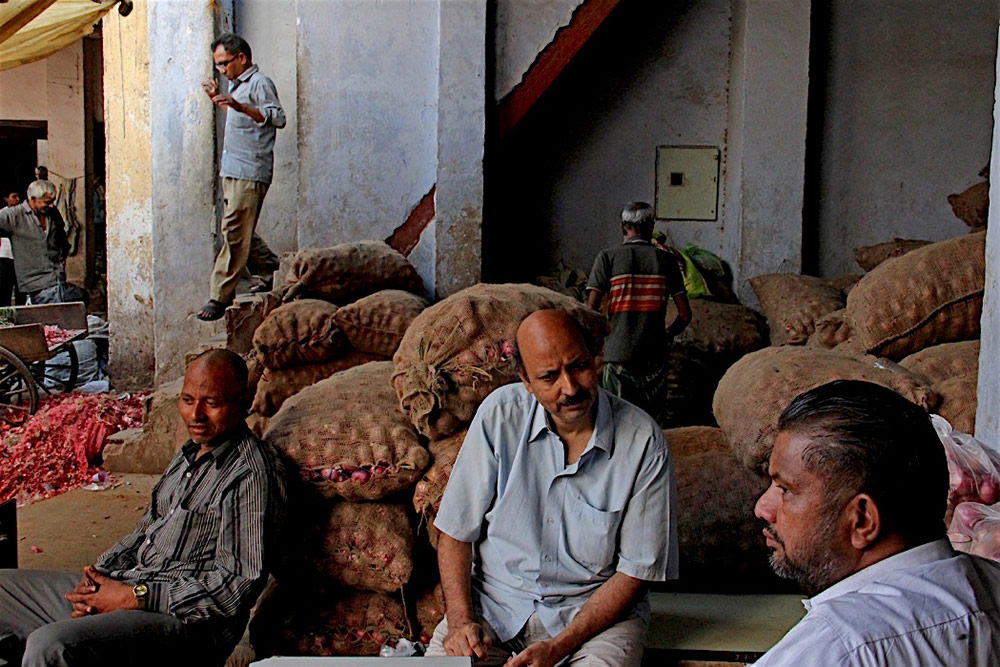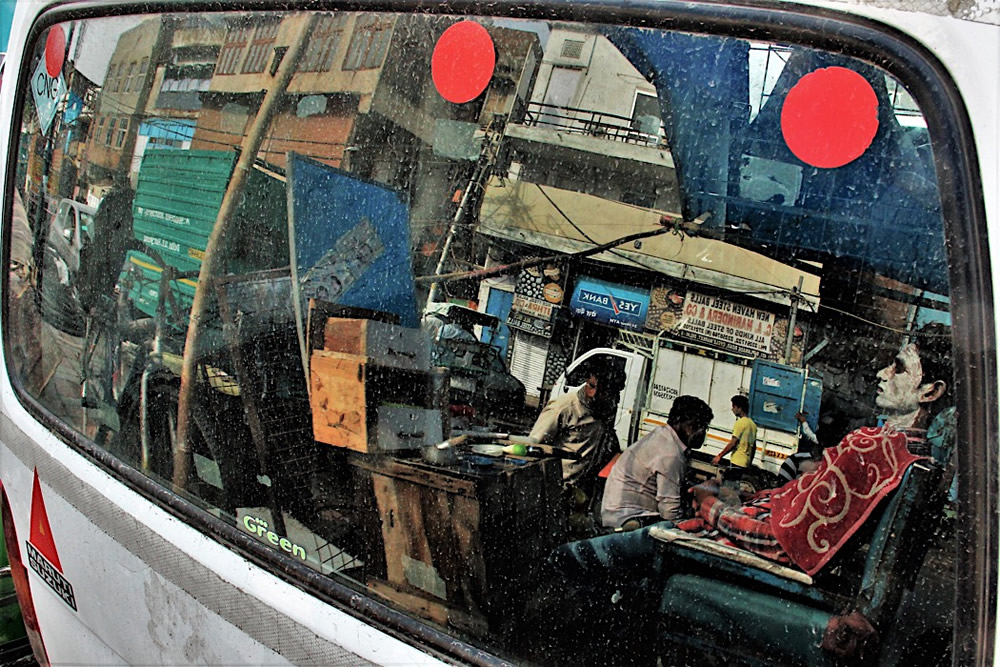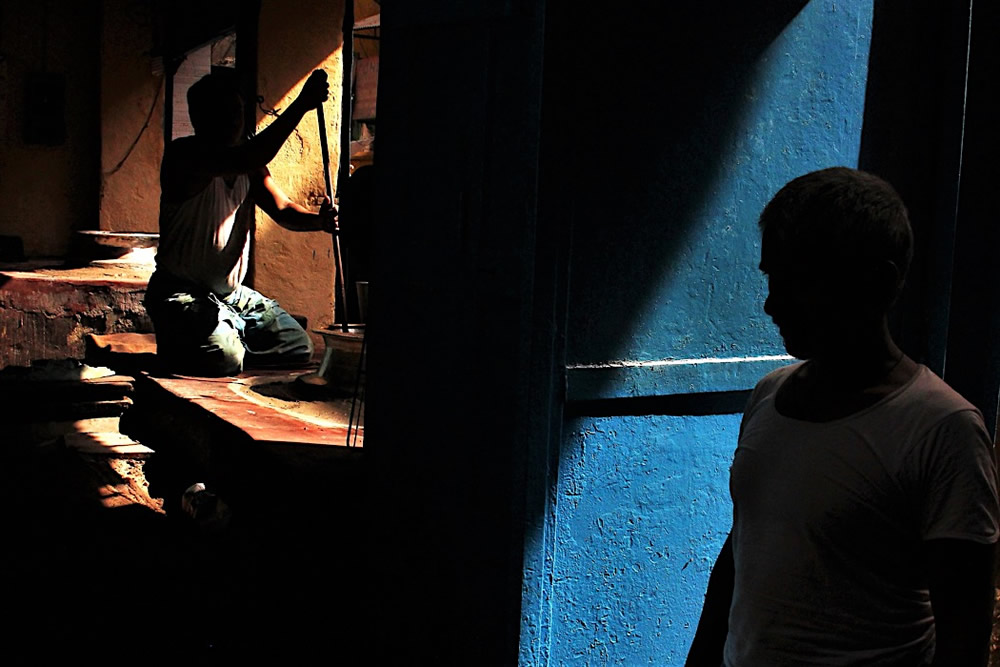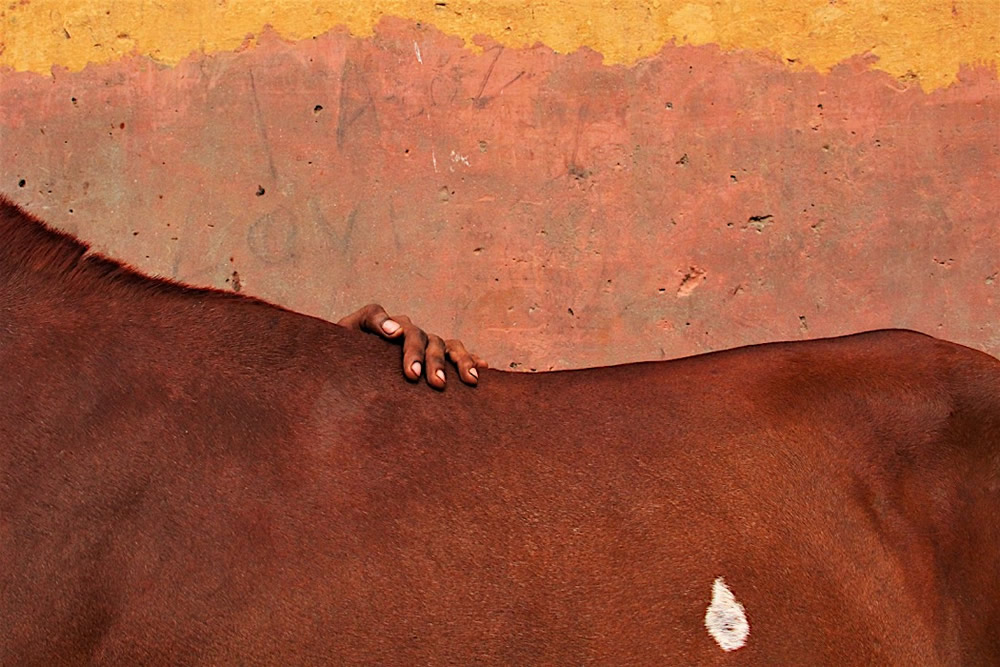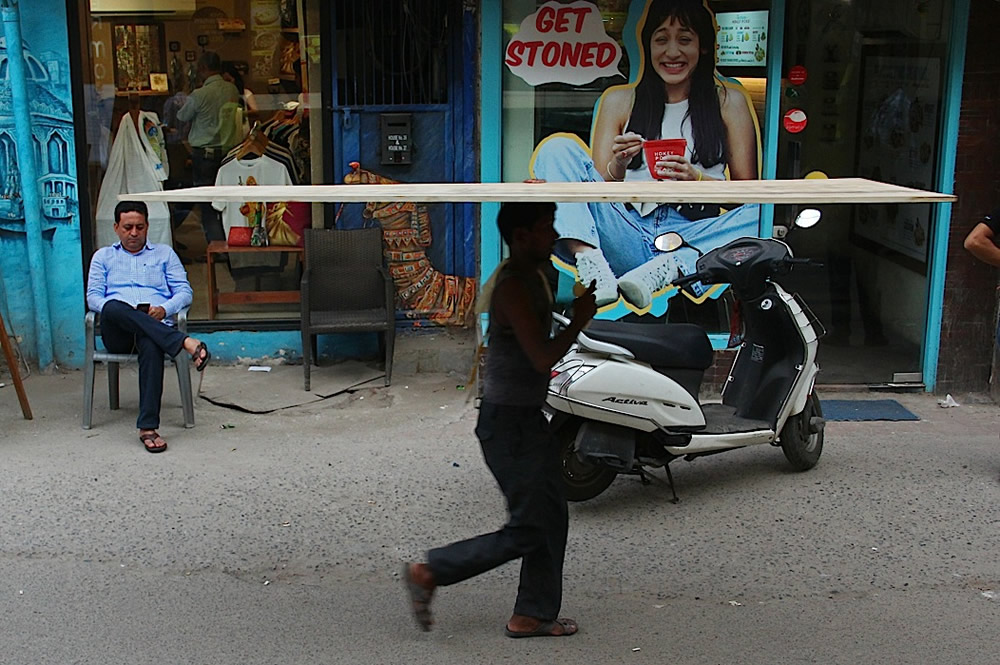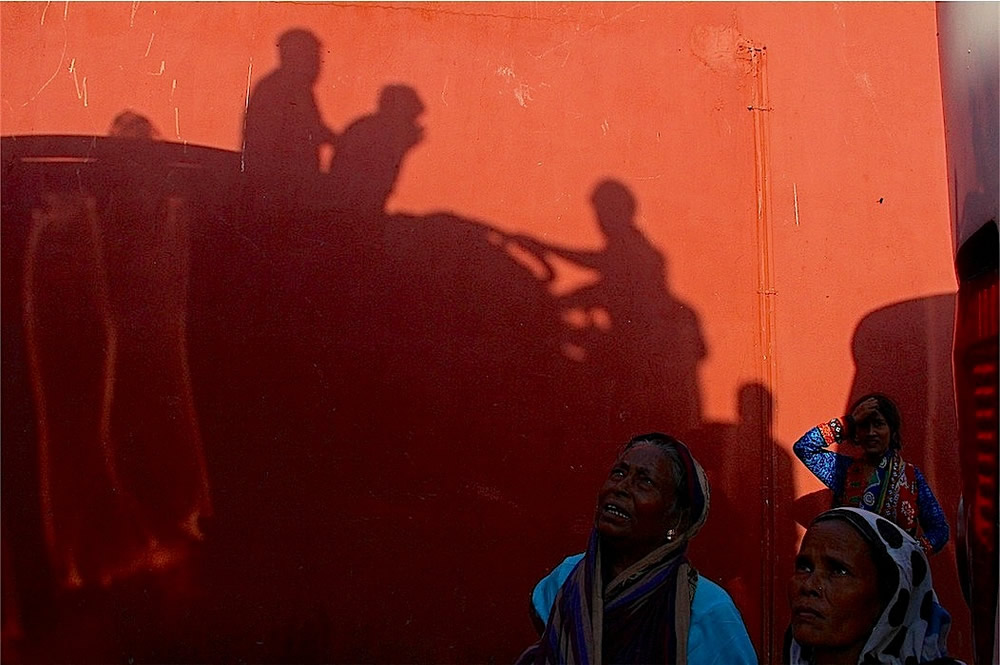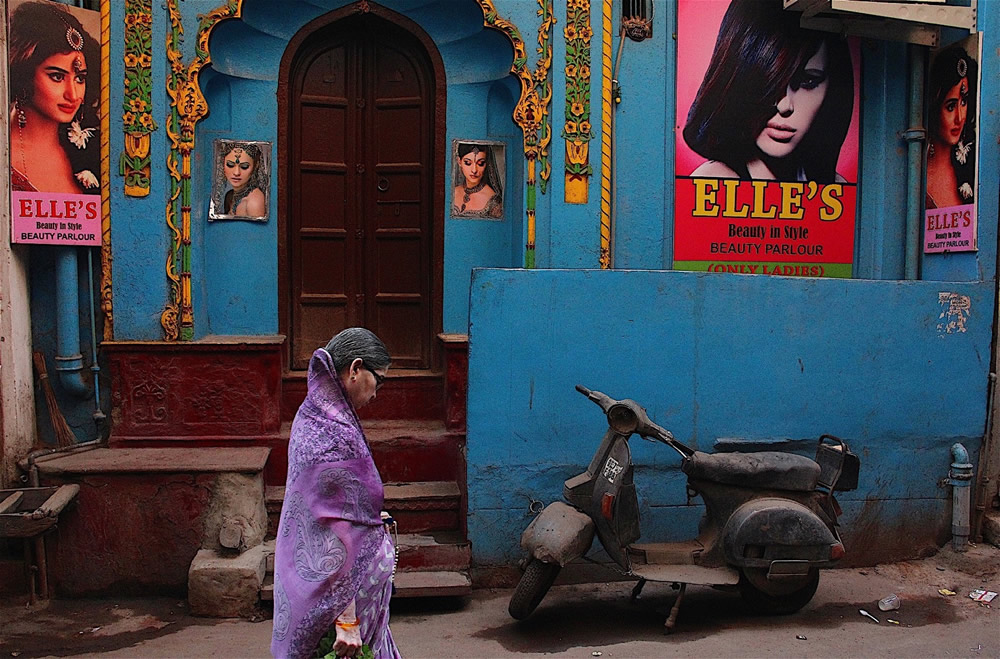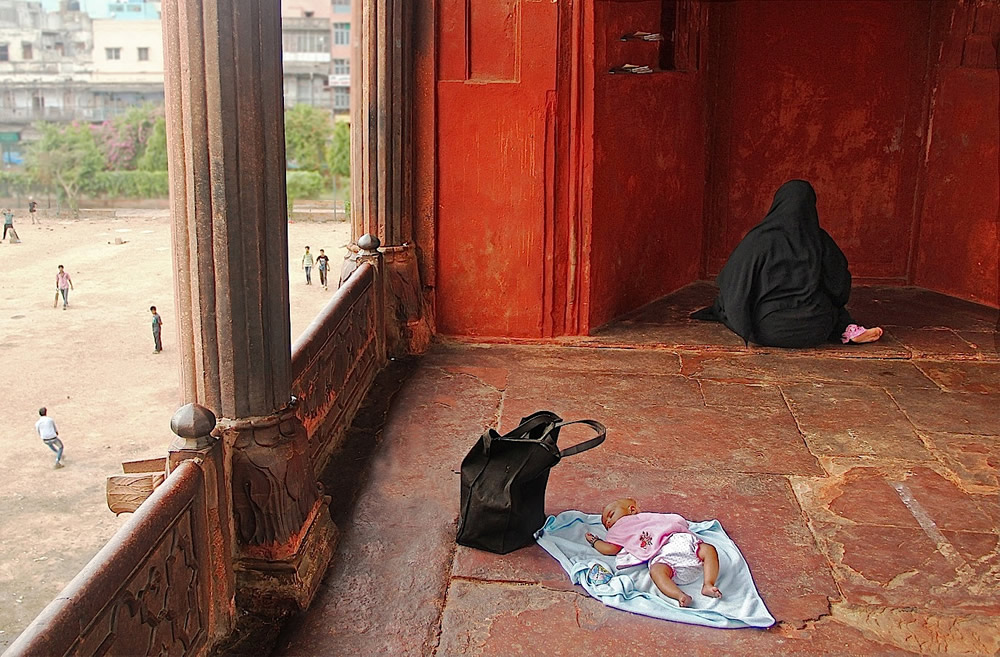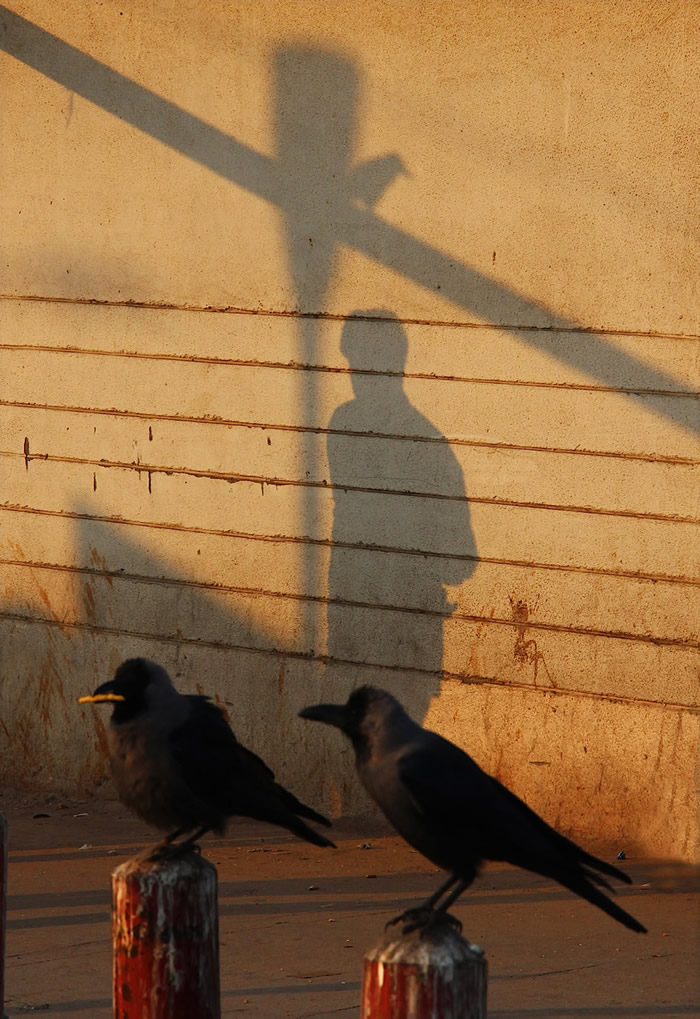 About Aniruddha Guha Sarkar
I am an Engineer by education and is a part of the senior management of an American IT Services company in New Delhi. However, all my passion and free time are for Street Photography these days!
As a learning Street Photographer, my natural leaning at a personal level is towards a kind of minimalism – often metaphorical – to express certain existential thoughts. I am also drawn towards socio-documentaries within the boundaries of Street Photography for which, I try certain other techniques that I am trying to learn.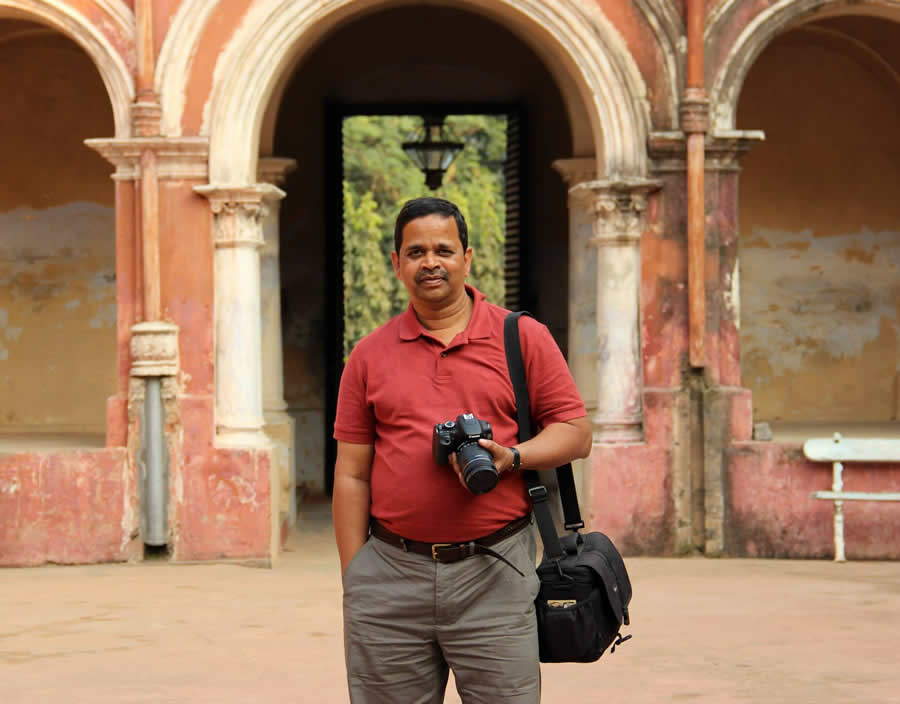 Photo Credits: Mrittika Guha Sarkar
You can find Aniruddha Guha Sarkar on the Web :
Copyrights:
All the pictures in this post are copyrighted Aniruddha Guha Sarkar. Their reproduction, even in part, is forbidden without the explicit approval of the rightful owners.