We have posted a lot of photo stories on 121Clicks.com. In this article, we handpicked 25 really amazing photo stories for you. We believe in this lockdown period, these photo stories will inspire you to keep going. Stay Safe.
Click on the image to view the full story.
Plese check other Lockdown Series Articles here:
#1 Salt by Mohammad Rakibul Hasan
Global warming seems to have more severe impact on certain countries than others because of the way it affects the world climate. An immediate effect of global warming is the increased natural disasters like storm surge and flood, while sea level rise is a slow, yet inevitable process. Bangladesh, the largest delta of the world is an obvious victim of global warming.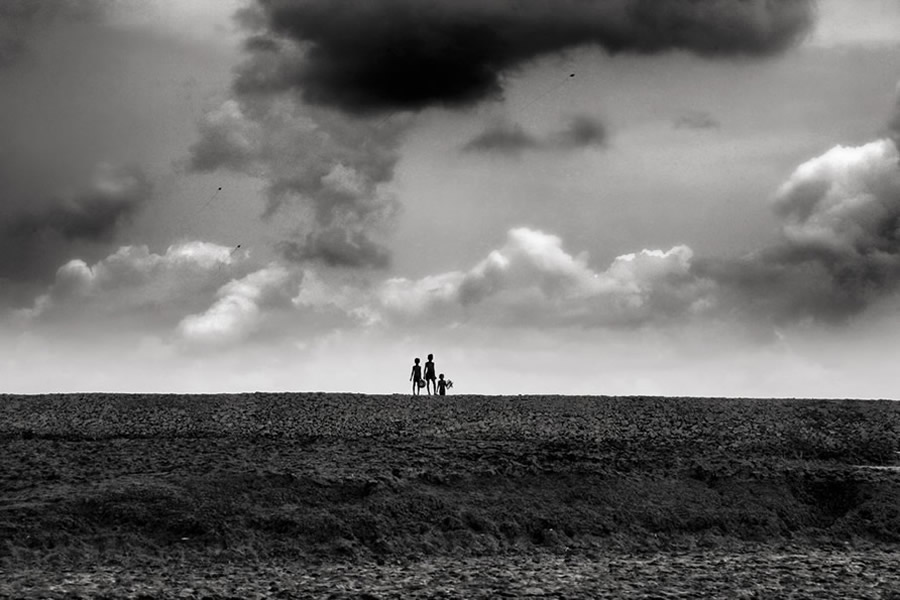 #2 Survivors – The True Face of a Victim by Ken Hermann
Every year people in Bangladesh are disfigured beyond recognition by acid attacks. The victims are literally scarred for life. Award-winning photographer Ken Hermann and video journalist Tai Klan visited Bangladesh and returned with a striking series of photos and a documentary that emphasizes the resilience of the mutilated victims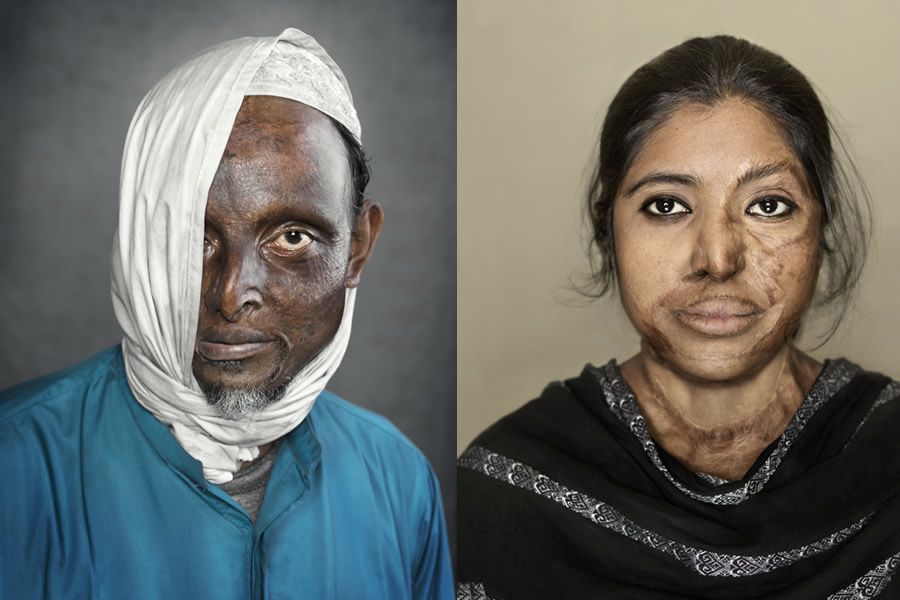 #3 Step By Step by Michele Lategana
This is the rehabilitation treatment of a young woman who suffered a stroke after giving birth. It nearly took her life, she was trapped in her body, denying her the right to live her experience as mother. In few moments, seconds, minutes…. No memory.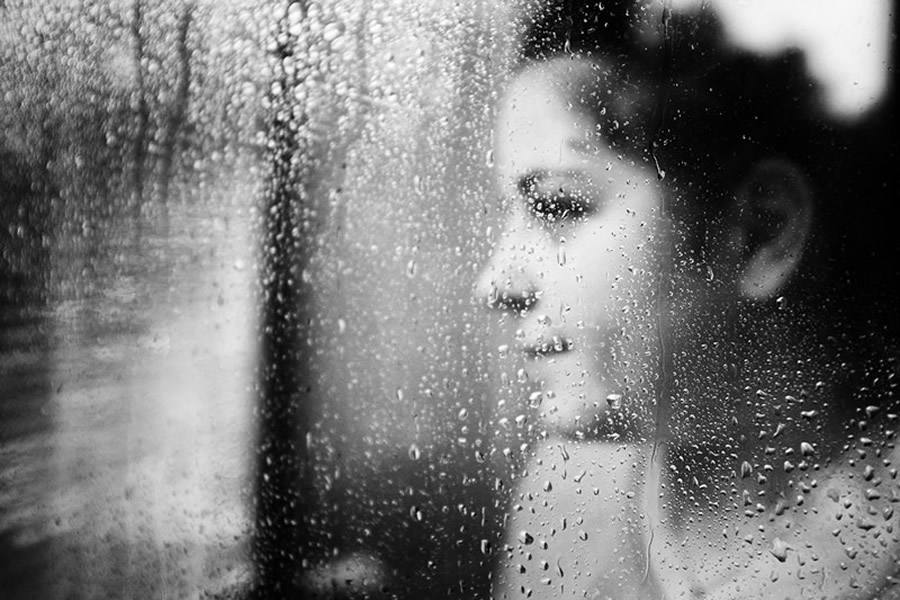 #4 Baro Maa by Joydeep Mukherjee
This photo story is something on the lines of loneliness and the pain of getting old. Joydeep Mukherjee is a very passionate photographer who loves to capture the untold tales of human emotions. This photostory is such a tribute to his wonderful style of photography.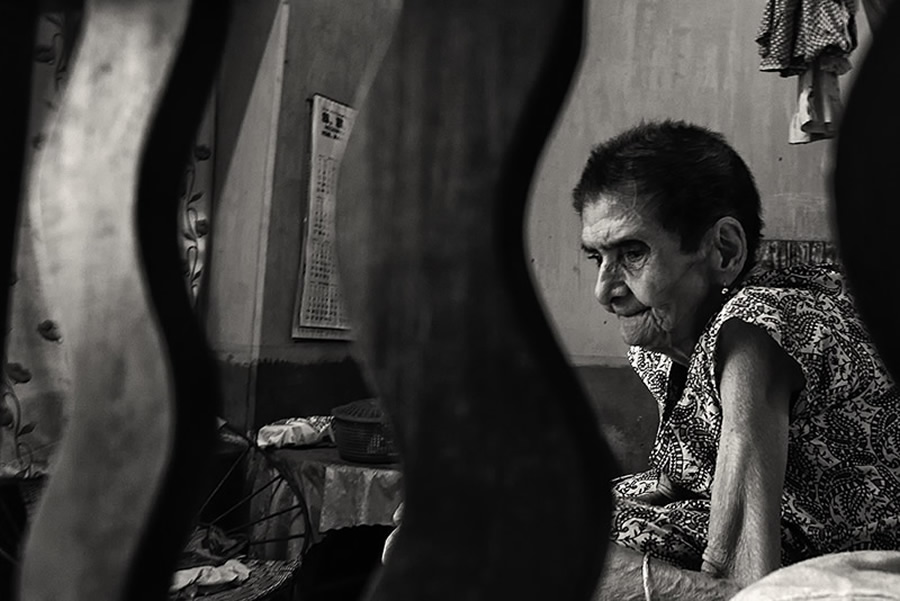 #5 After The Vietnam War by Nguyen Vu Phuoc
While we keep cribbing about our daily life, here we see someone physically challenged with a brave heart insisting on a move on. Life doesn't end whenever you fall, there is always a second chance and in this photo series it is more than evident to us. Nguyet is born without arms but lives a very normal life, these photos gives us lot of inspiration and hope against all the odds. There is always a better way to encounter our problems if you have the right will power and confidence to attack it. Thanks to Nguyet to giving us hope and serving as a inspiration.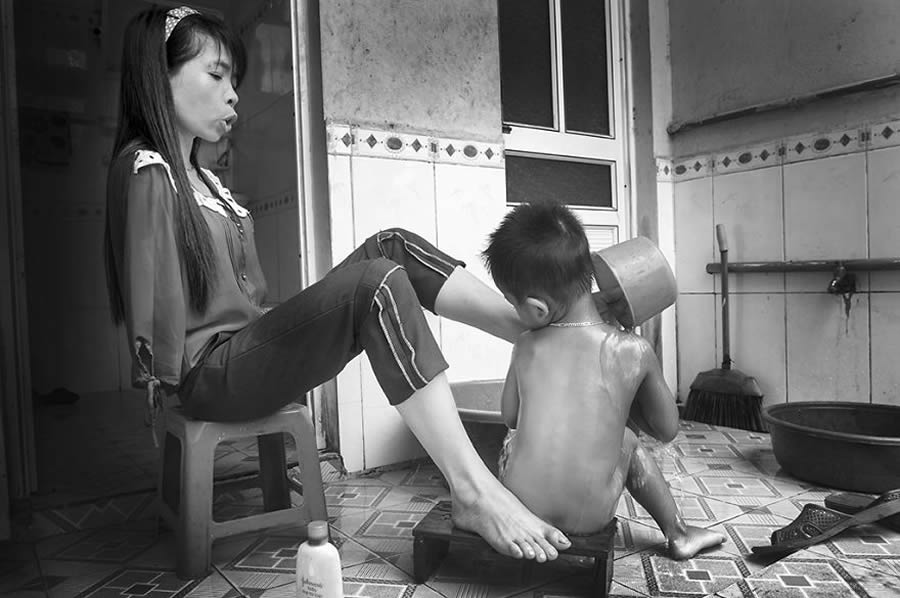 #6 Daily Life of a Common Man: Kali by Suvankar Sen
Bapi da is lonely man living in the pilgrim town of Tarakeswar in West Bengal District, India. He has no close relatives, no close friend. He is an just another ordinary beggar. But that's not how I found him when I met him in the bus stand in Tarakeswar. He was then flocked by people, greeting him, smiling and talking, asking for his blessings and offering him food or money.
#7 The 9 Month Story by Satyaki Biswas
This photo story is tried to capture the difficulties and happiness of her most important 9 months. It is not only a story of her but this might be the story of every other woman out there in the world who eventually metamorphose to become a mother over a period of 9 full moon. This is a tribute to the eternally undying spirit of the motherhood of each and every mother including mother earth.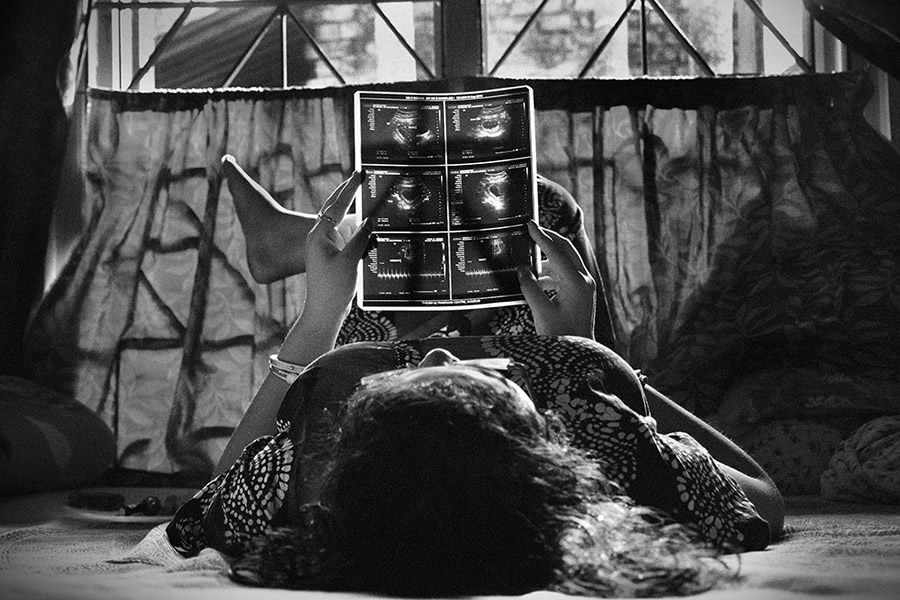 #8 Faith by Nilanjan Ray
Faith is not about belief. Faith in fact has very little to do with what beliefs you hold, other than that it allows you to hold them. Faith is a sacred, deep, emotionally involved kind of trust. Faith is the kind of trust that you enter into with your whole being. Faith is the kind of trust that, when it has been broken, it hurts deep inside… but faith is the kind of trust that finds a way to trust again despite the hurt.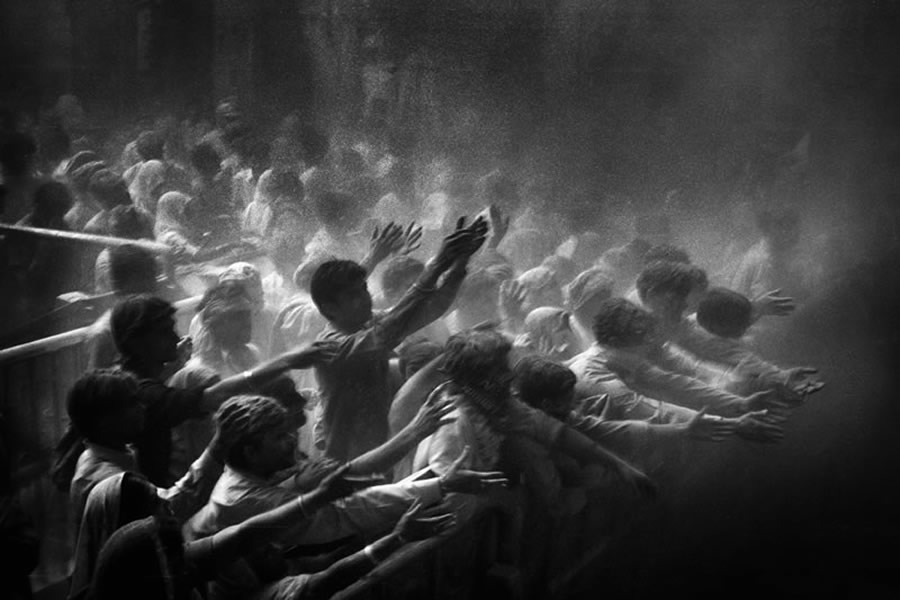 #9 See the Future by Sai Htin Linn Htet
Around the world, persons with disabilities face immense challenges in exercising their political and human rights, particularly in developing country like Myanmar.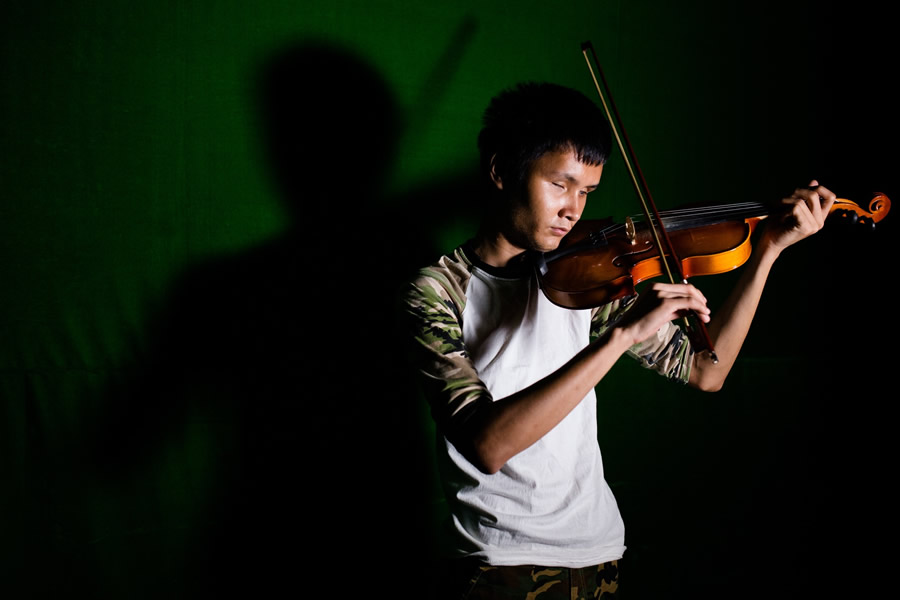 #10 Swan Song of the Badlas by Taha Ahmad
Mukaish Badla is a form of embroidery, which at its peak flourished in the Indian city of Lucknow. At its peak, in the 18th century, the art form travelled to different parts of the world, but is now restricted to a few narrow lanes of the old city of Lucknow.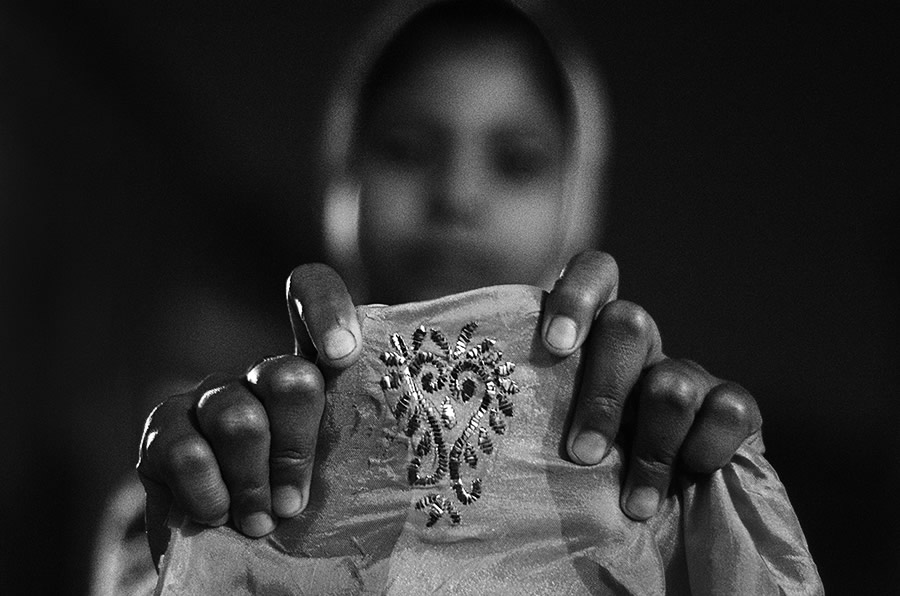 #11 Sitalkuchi 2016 – A Rural Bengali Wedding Story By Madhabendu Hensh
As a wedding photographer, I have seen that weddings are synonymous to Bollywood now a days. Big fat Indian wedding. Larger than life. When I got the chance to shoot this wedding, set in village near Indo-Bangladesh border somehow my inner self provoked me to shoot something different.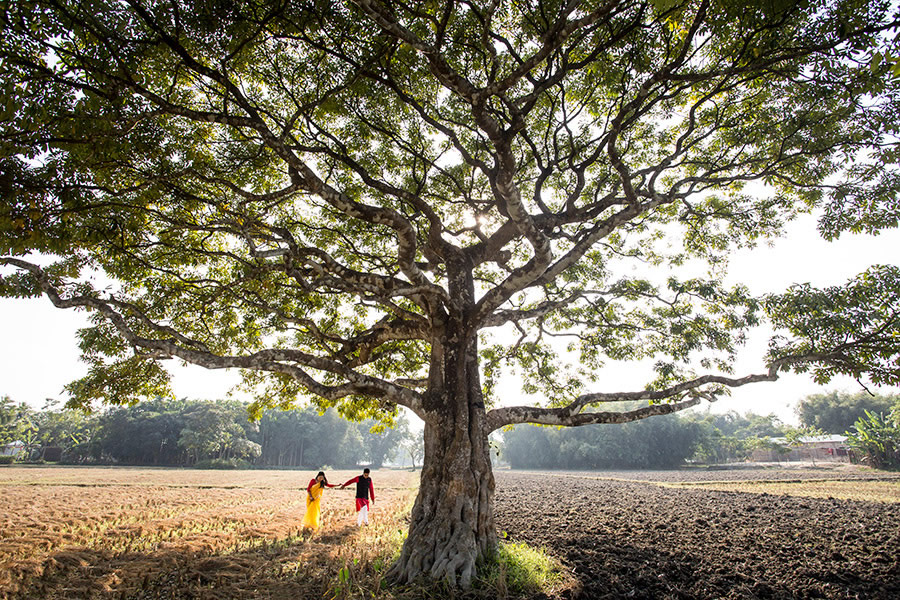 #12 Survivor: Survived Against All The Odds by Farida Alam
n Bangladesh, the nomadic community, known, as Bede community is a unique social group of people with distinctive culture and heritage. The Bede used to live, travel, and earn their living on the river. Nowadays this scenario cannot be traced much.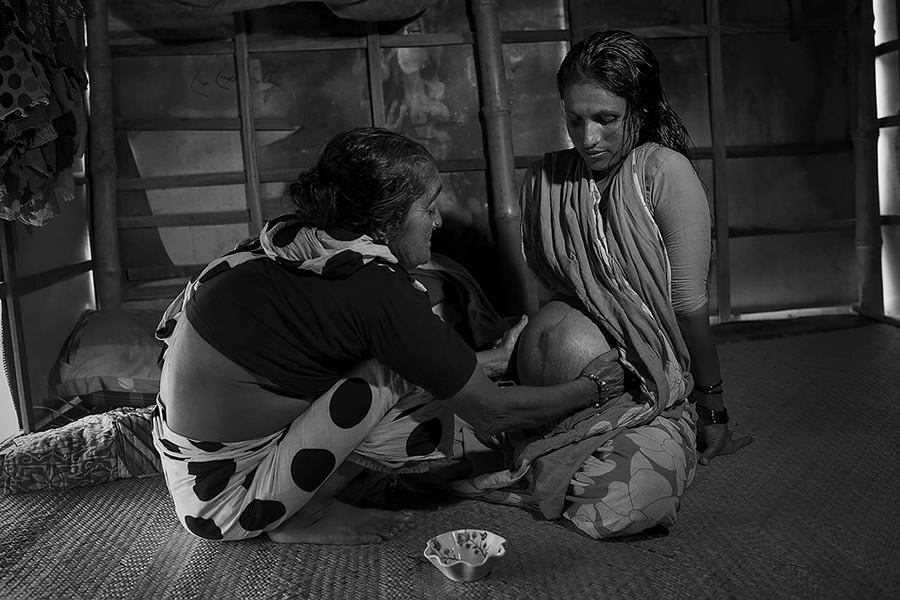 #13 My Journey With Trees by Dakshina Murthy
Trees are a constant source of fascination and inspiration to me. Childhood memories of playing under the huge mango tree at my home town, brings a special feel which words fail to describe. Trees at my school, where I had regular classes under the trees adds to my initial connect with nature. Being a student of botany, my link with the world of trees started enriching many folds. Travel and intensive fieldwork exploring trees and people gave opportunities to get lost into the aesthetics and natural history.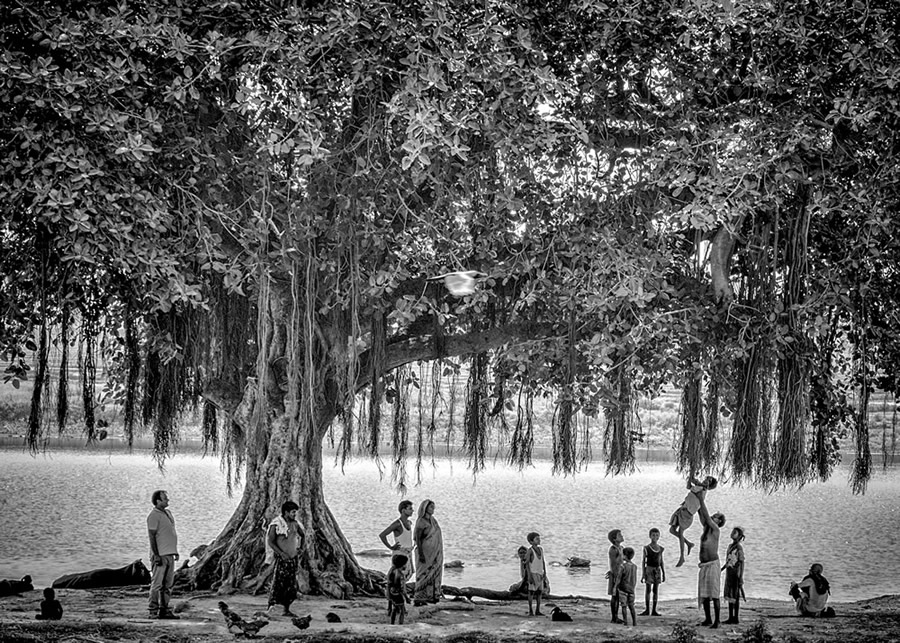 #14 Expressive Dasara Festival by Avishek Das
Kulasekharapatnam or Kulasai, is a remote coastal town in Tuticorin district in Tamilnadu. South India. Sri Mutharamman temple is located at Kulasekharapatnam village near Thiruchendur 55 km south of Thoothukudi (Tamil Nadu, India).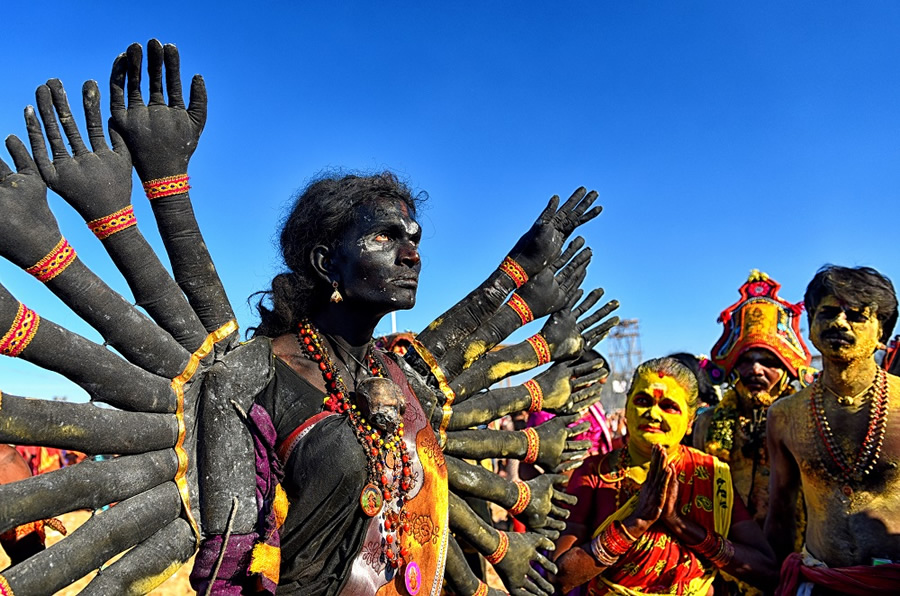 #15 2 Rooms: Documenting My Own Family by Taras Bychko
With this project, I document the life of my family. I want to make such pictures, which help in the future to my children remember their childhood, what they were and how they spent their time. This is a kind of "diary of time" that is limited to the space of our dwelling. The limited space of our apartment becomes a new challenge for me as a photographer.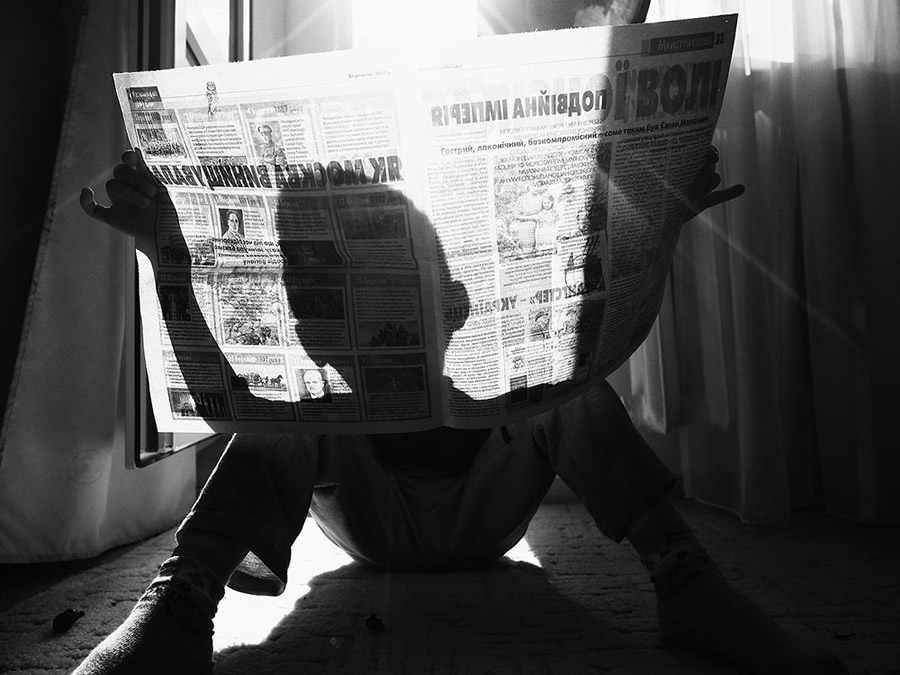 #16 The Last 17 Days Of My Dad's Life by Josh Neufeld
In 2015, death took my dad rather quickly. When they found cancer, it had already taken up residence in his pancreas and spread to his liver. Diagnosis to death was under 2 months. At the time I was beginning work on a photo project around terminal illness and mortality.
#17 Woman In Red by Sreejith Damodaran
Woman oppression is in the scene in all sects of society and is defined often as a weaker form of human society. Every life has resistance and revolting self within, which acts upon when they are offended of their existence. The society has to support them in such incidents, rather de-marginalize the issue as social negligence. Even when woman are empowered by self, society fails to contribute and support it.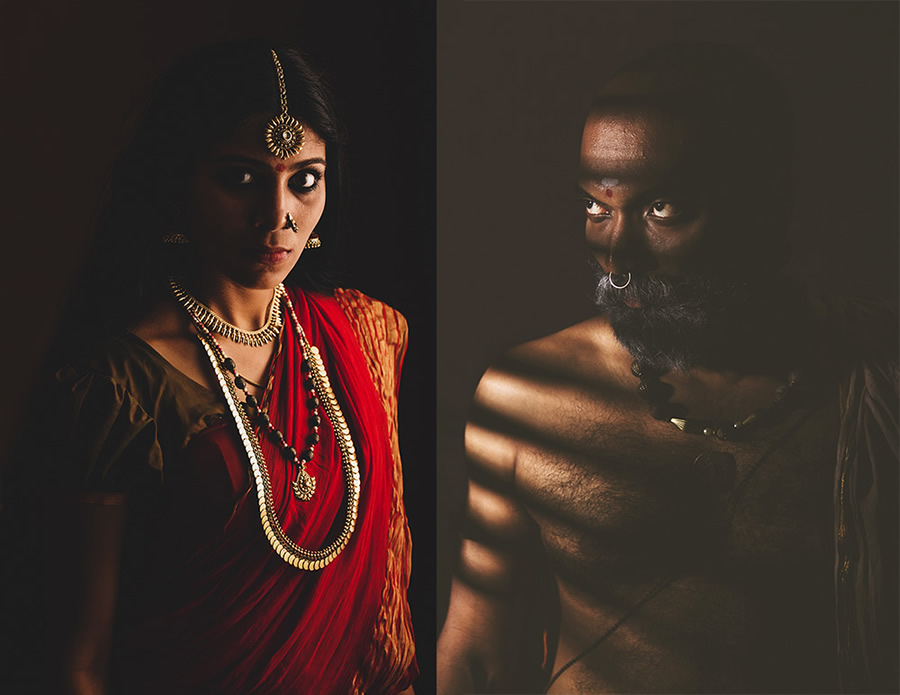 #18 Prisoners by Shafiqul Islam
Going to the zoo is one of many ways for people to entertain themselves. Besides that, people also go there for educational purposes or to do research. However, the main purposes of a zoo is to protect wildlife and let all of us understand the importance of nature. There are many exotic animals that bear the chances of dying out in the wild.
#19 Dog Story by Neenad Arul
I must personally admit initially when i started out exploring my passion for street photography i was very shy as a person and i always thought it's not polite to photograph unknown people. I always wondered how do street photographers take photos of complete strangers without permission and not get punched in the face? Taking pictures of strangers can sometimes be intimidating.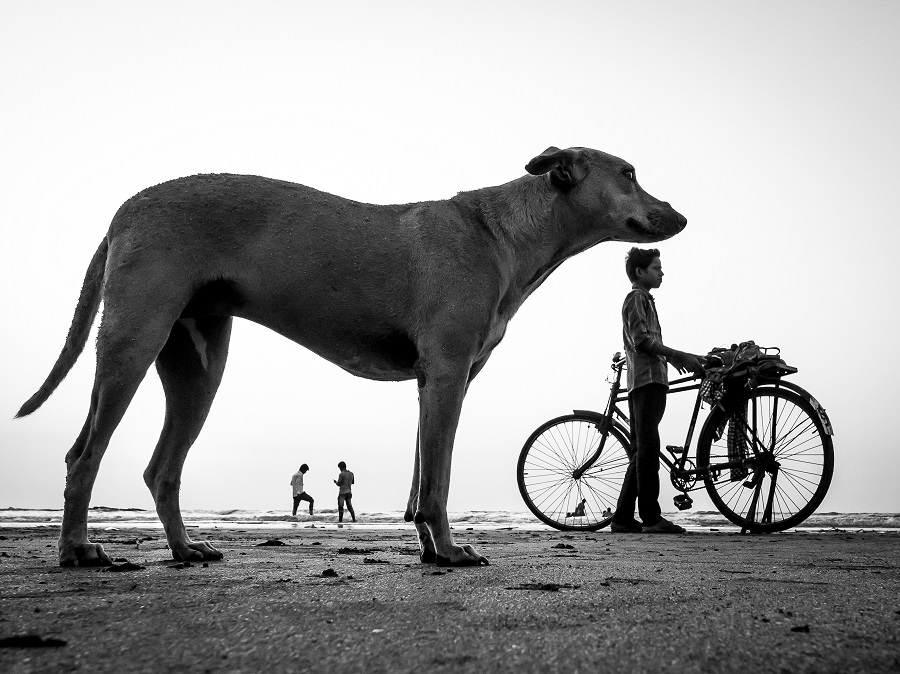 #20 Self-Love by Hsin Wang
After a major break up, I deeply believed that if I didn't transform myself into a more likable woman, there would be no more happiness in my life. So I started to dispose of everything that defined the old "me"-things I did, said, and even believed, and in particular the way I interacted with men. I chose to "de-self" myself in order to please potential romantic partners.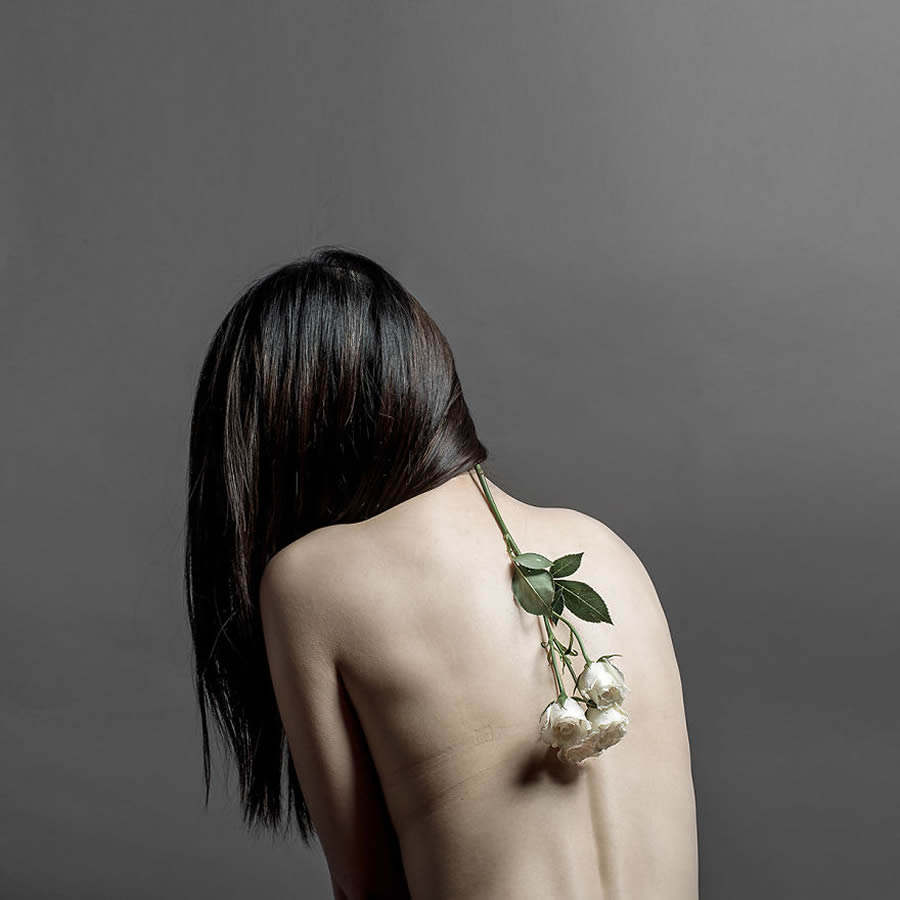 #21 I Look At The World Through The Mirror by Małgorzata Sajur
Polish photographer Małgorzata Sajur who looks at life through a mirror. Beautiful series of photographs with a unique perspective. Whether it's in a reflective series on herself or a window to the world, the mirror becomes a new way to interpret the world in her hands. Thanks Malgorzata for presenting this series.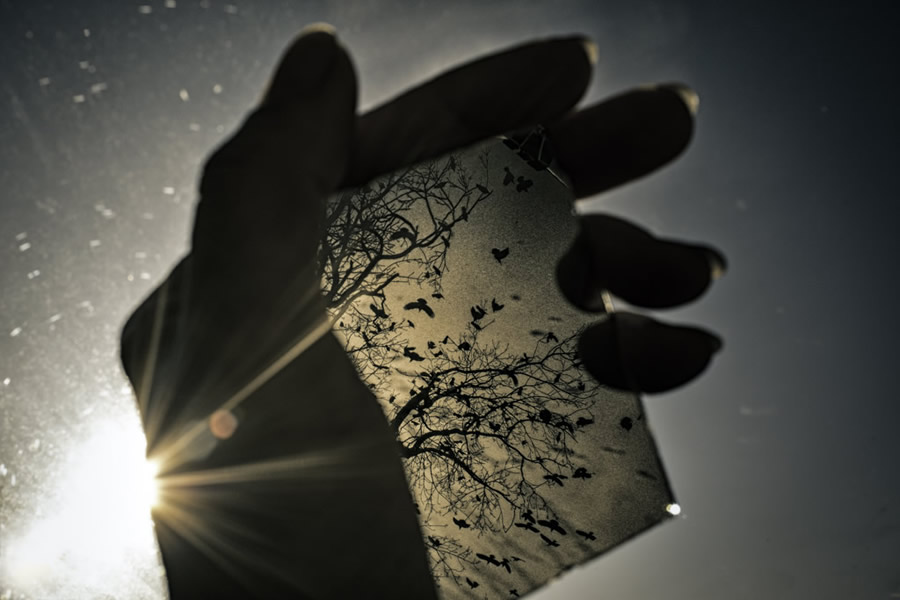 #22 12 Years of shooting the Same Window by Alper Yesiltas
It wasn't a window of someone's house. It was opening out from a corridor in that apartment. There was a beautiful curtain on it. It was right against my room, only i was able to see it from that angle. From the idea that i'll be the only person who will see that window, i decided to take photos of it in different seasons and put them side by side. It started like this. It was in 2005, i kept shooting it until May 1, 2017, the day i took the last photo.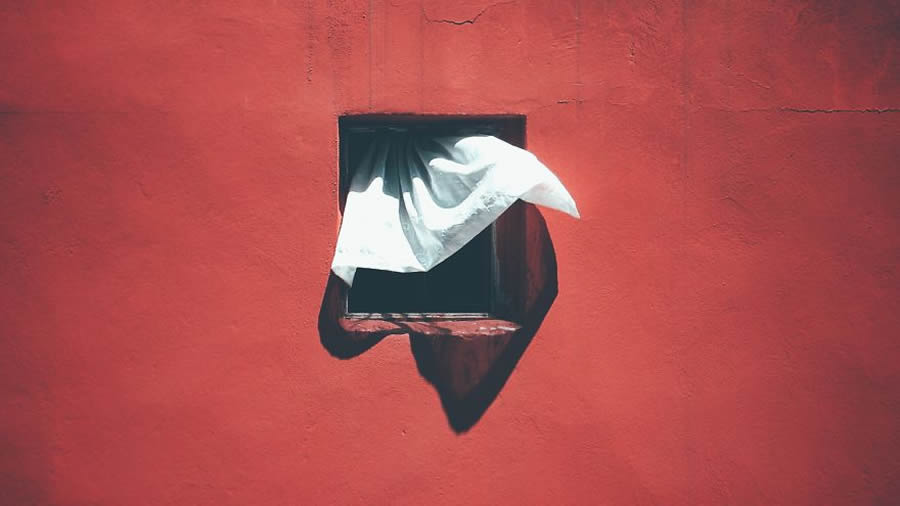 #23 White Rainbow by Maveeran Somasundaram
Vrindhavan, which served as the backdrop of one of the greatest love stories of the Mahabharata has a darker side that not many are aware of. This land of love also serves as the dwelling place for widows from across the country.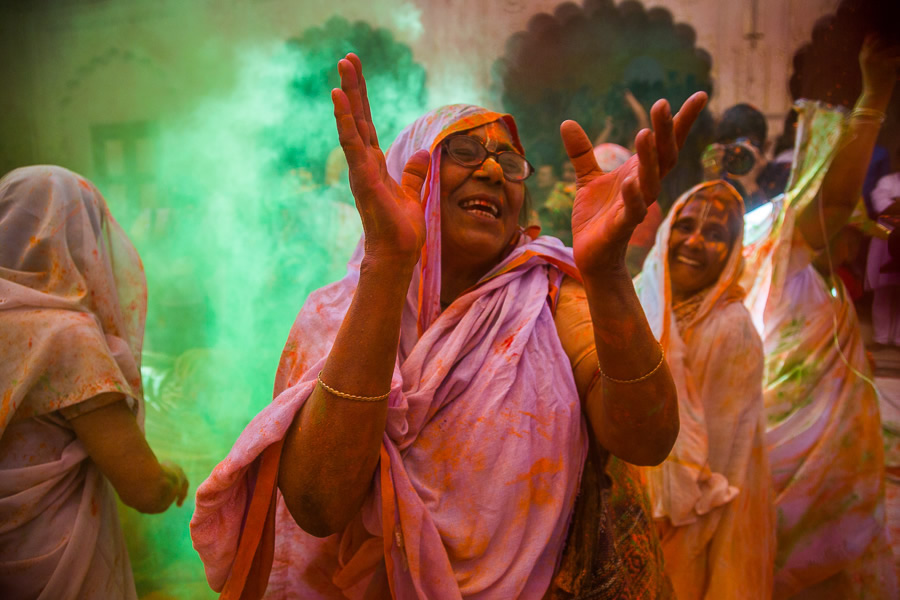 #24 Palkhi Festival by Mahesh Lonkar
Palkhi is a 1000 — year old tradition which was started by some saints of Maharashtra. and is still continued by their followers called as Varkaris. People collectively go singing and dancing, chanting Dnyanba-Tukaram in what are called as Dindisto the holy town of Pandharpurin Hindu months of Ashadh and Karthik.
#25 That Mighty Maha Kumbha Mela by Apratim Saha
Kumbh Mela, the largest spiritual gathering of mankind on the Earth, is held every 12 years on the banks of the 'Sangam'- the confluence of the holy rivers Ganga, Yamuna and the mythical Saraswati. Millions of devotees take a holy dip in the sacred water during the mela. Maha Kumbha Mela held only at Prayag, once in every 144 years.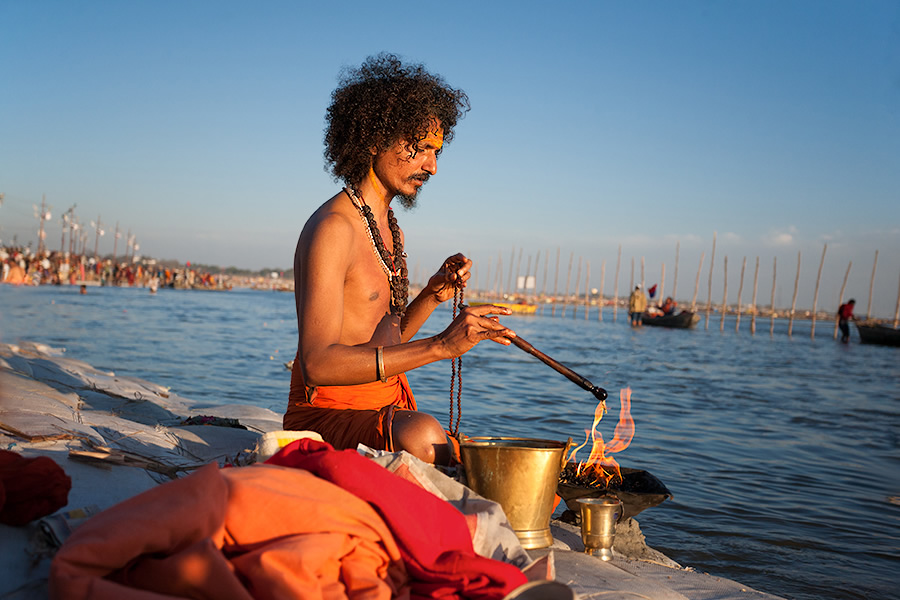 Plese check other Lockdown Series Articles here: