I describe my Trashtopia series as 'Street photography of the street itself'. It began when I was on holiday in Cuba at the end of 2016, and noticed how different some of the rubbish was in comparison to that back home in London. Things like half-eaten cobs of sweetcorn, as well as things that looked like spliffs (which turned out to contain peanuts rather than pot), and coconuts.
The series contains a growing number of locations around the world and aims to find out whether the trash of a given place can show a little piece of the character of where it was found. It's also the first time I've really experimented with whether street photography (which is what I normally photograph) can still provide some of the same experience if the subject of the photo is no longer 'people'.
I now spend an equal amount of time staring at the pavements as I do at people when I'm out with my camera. Since I've started thinking in this way, I like to say that "Pavements become the Pompidou and Trash cans Tate Modern".
Trashtopia the exhibition is currently on display at the Old Fire Station in Oxford, England from 18 October 2017 – 5 February 2018.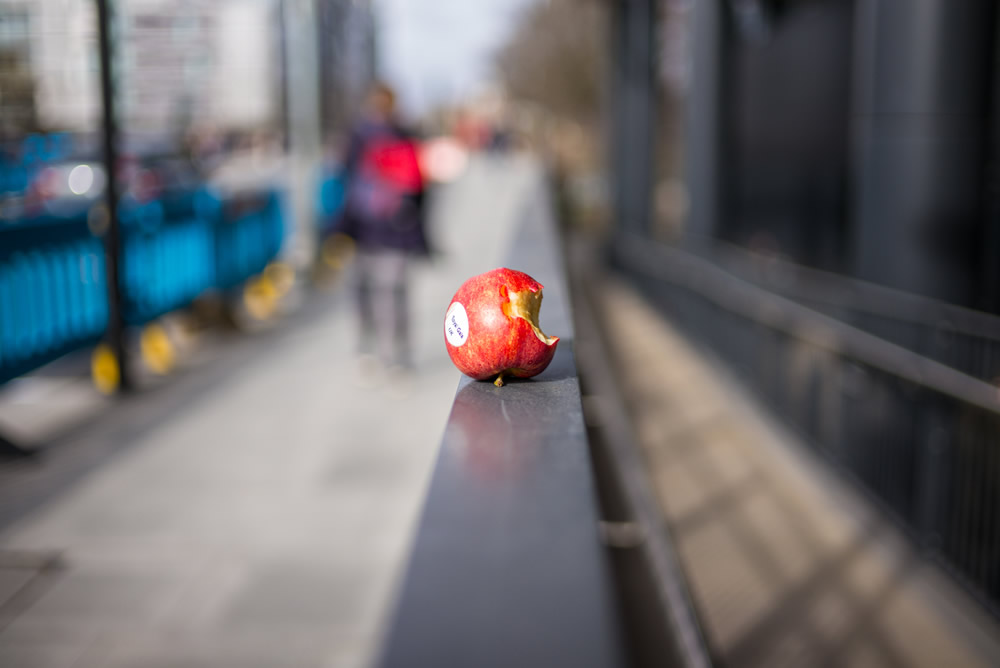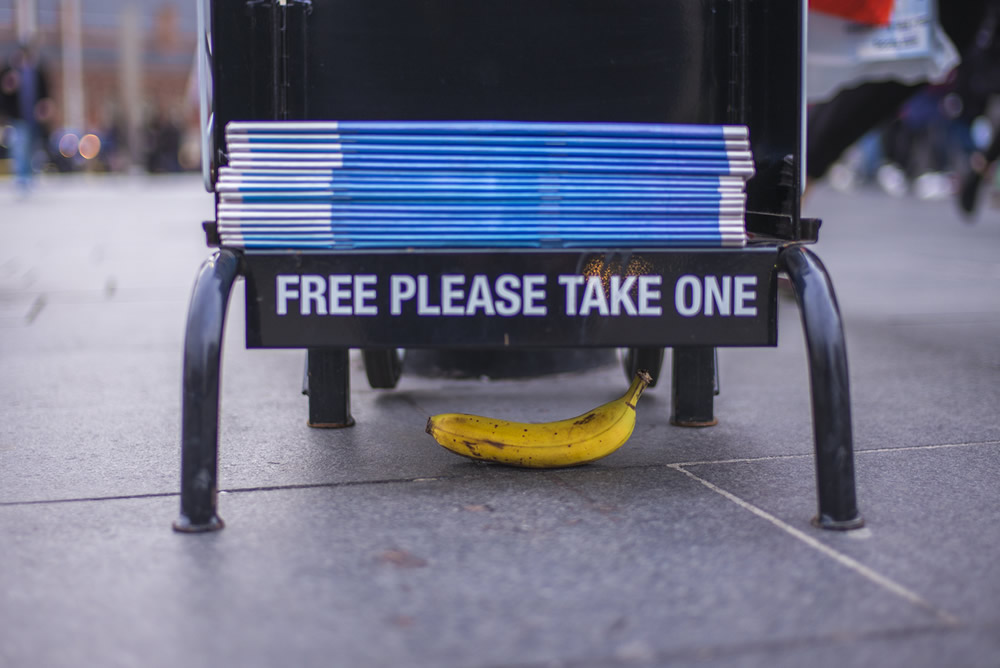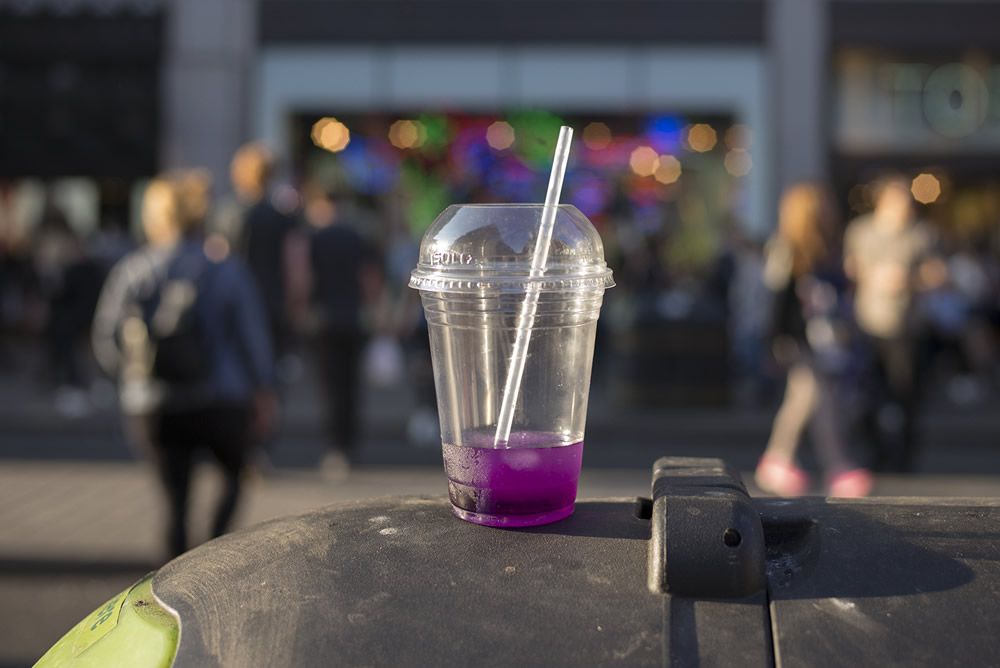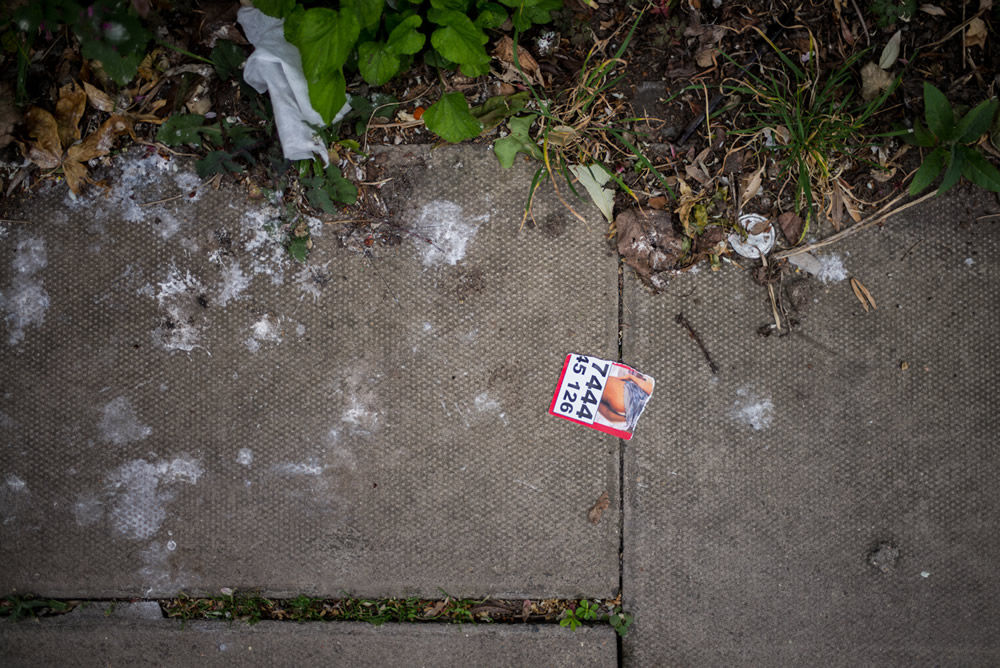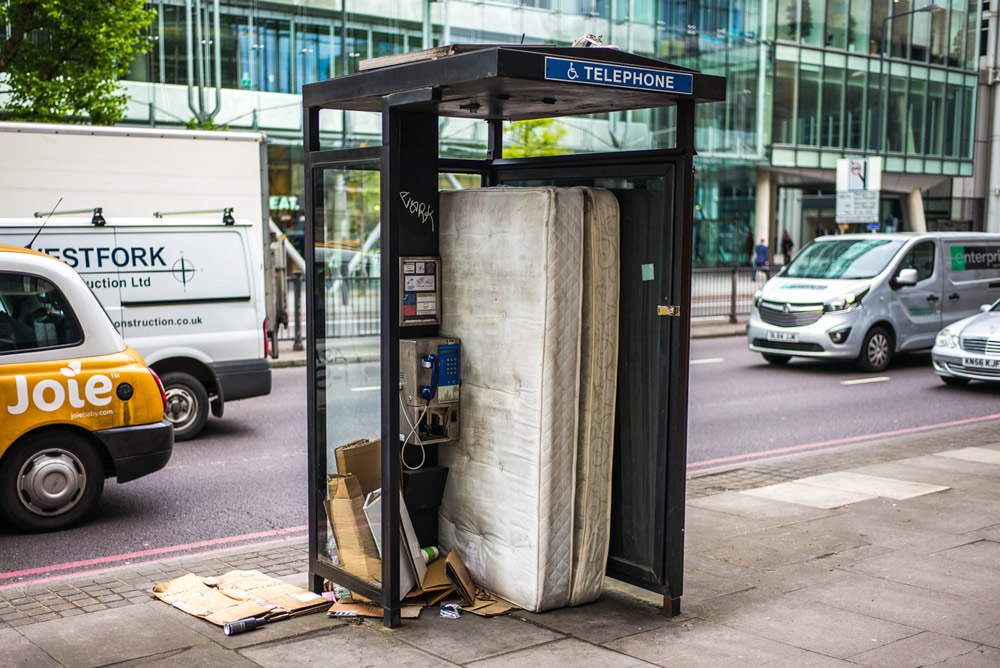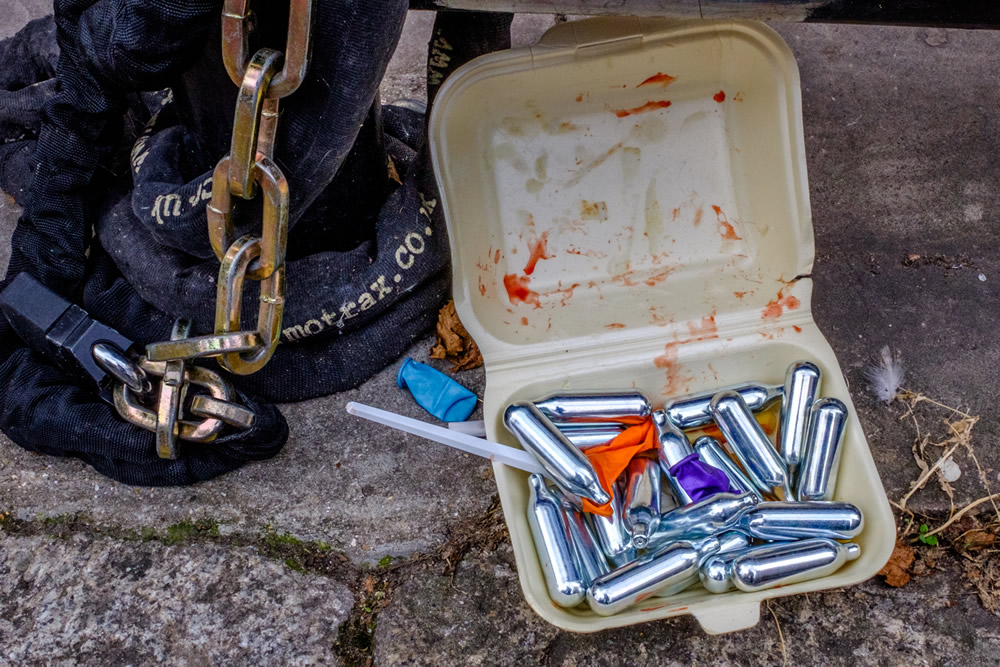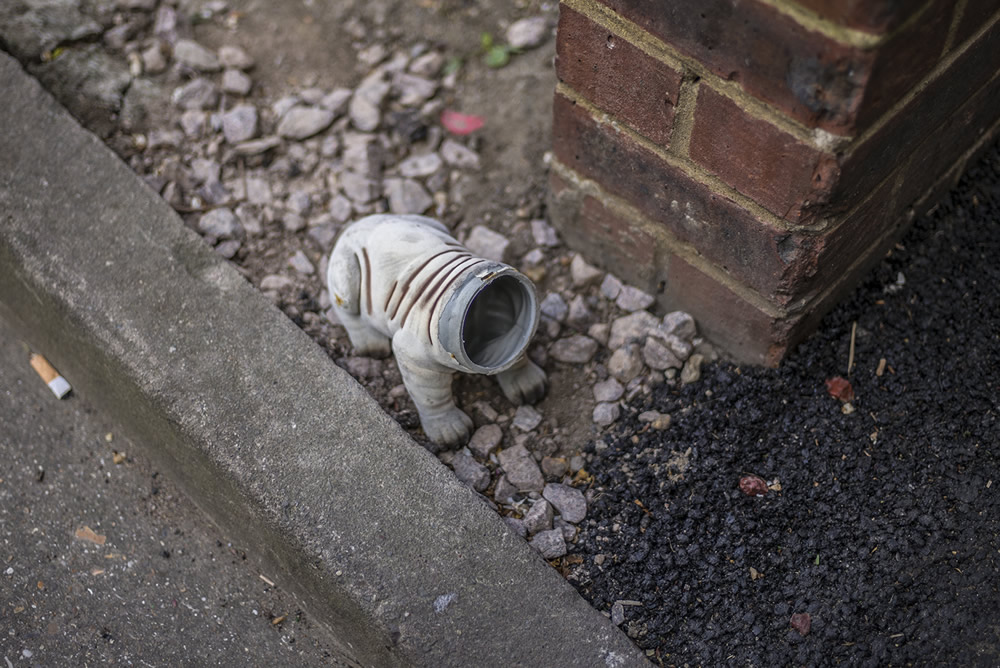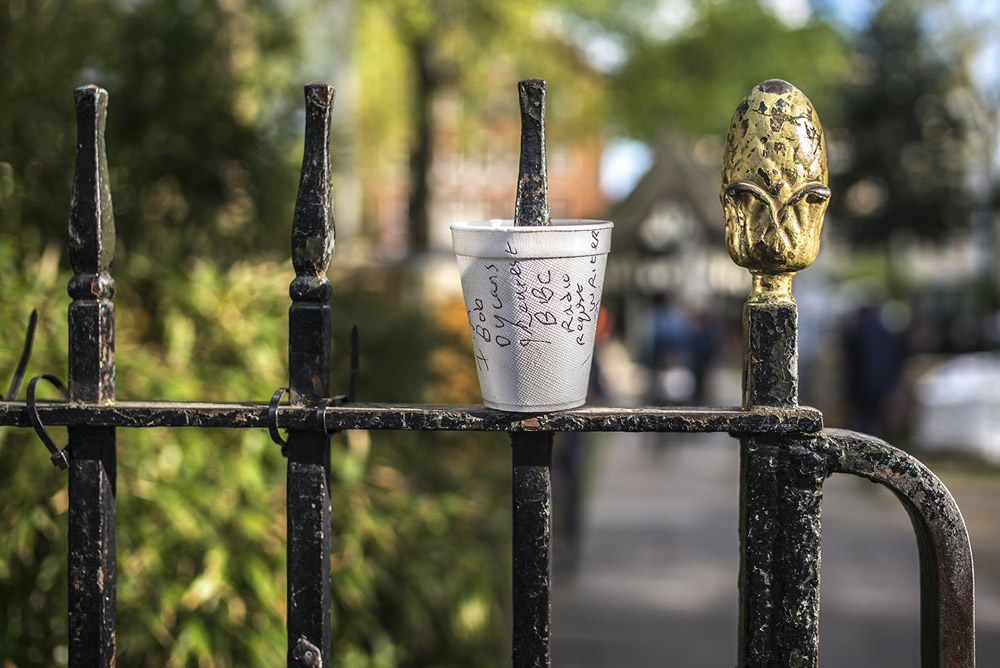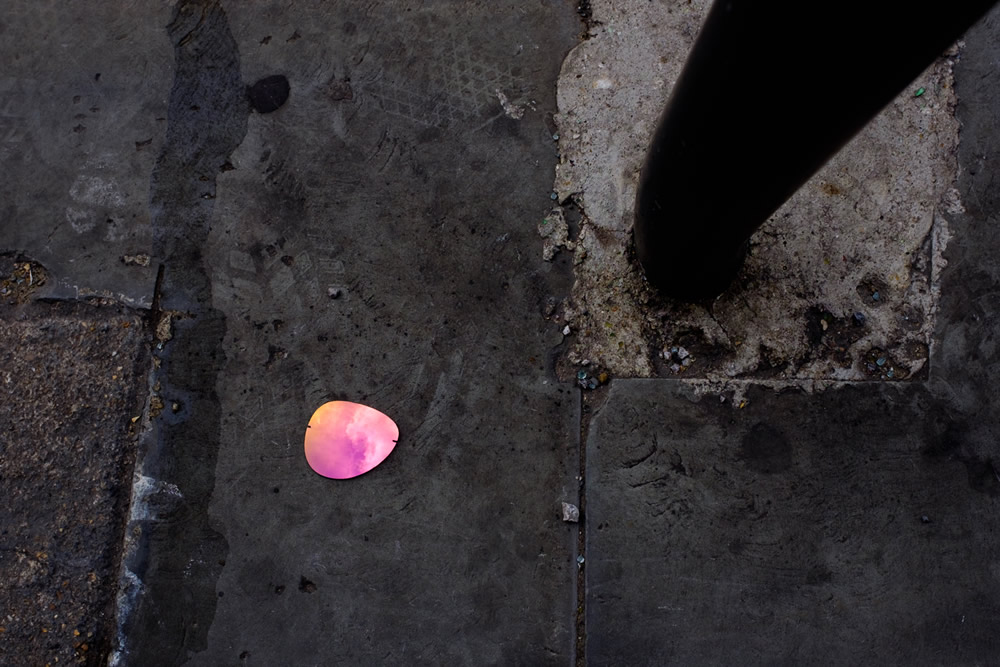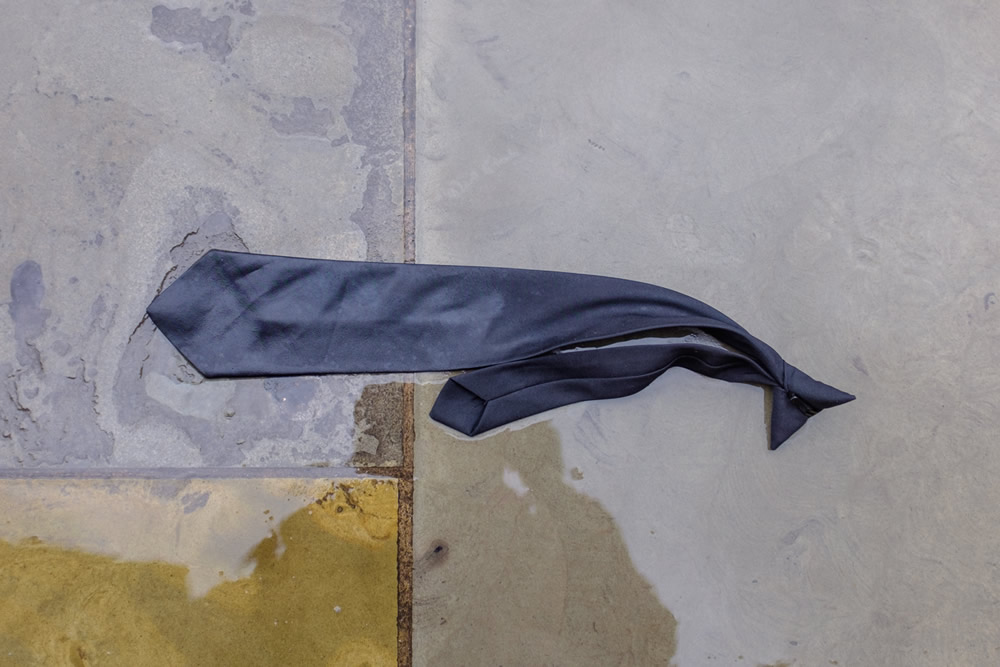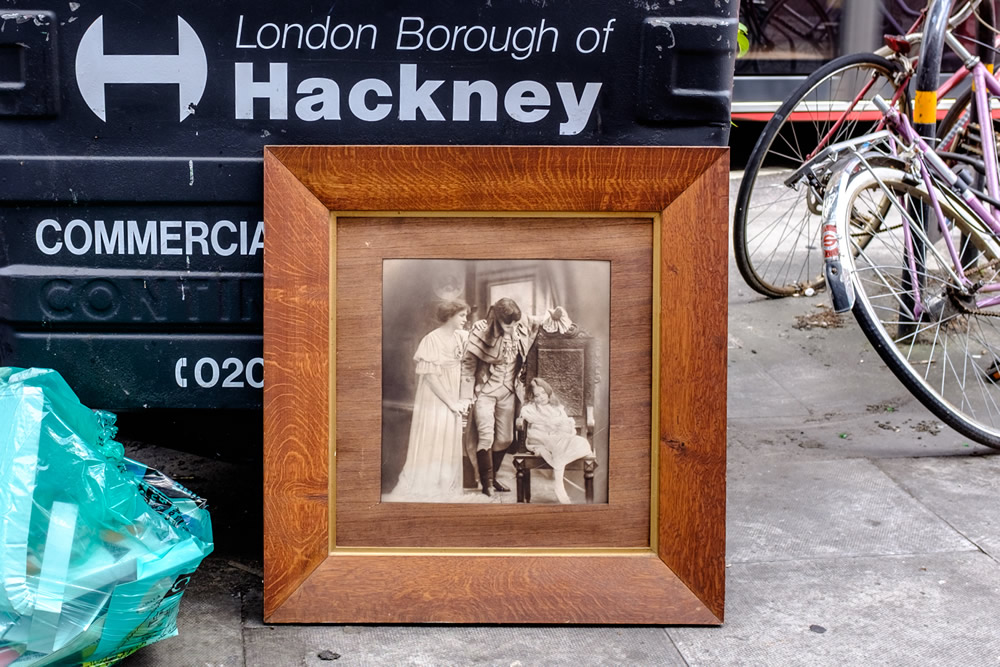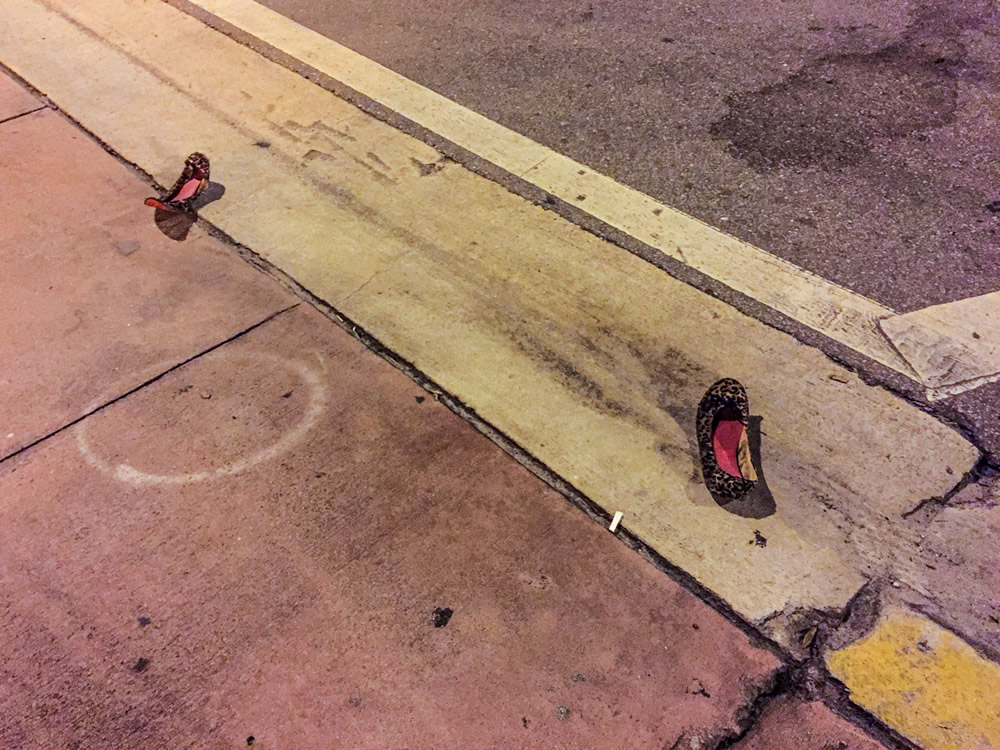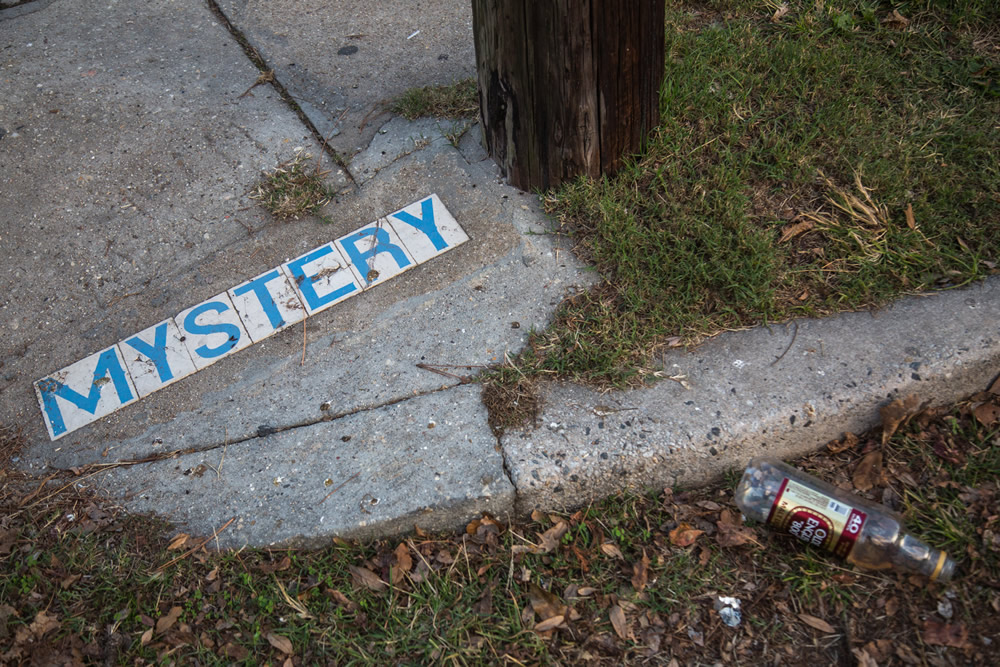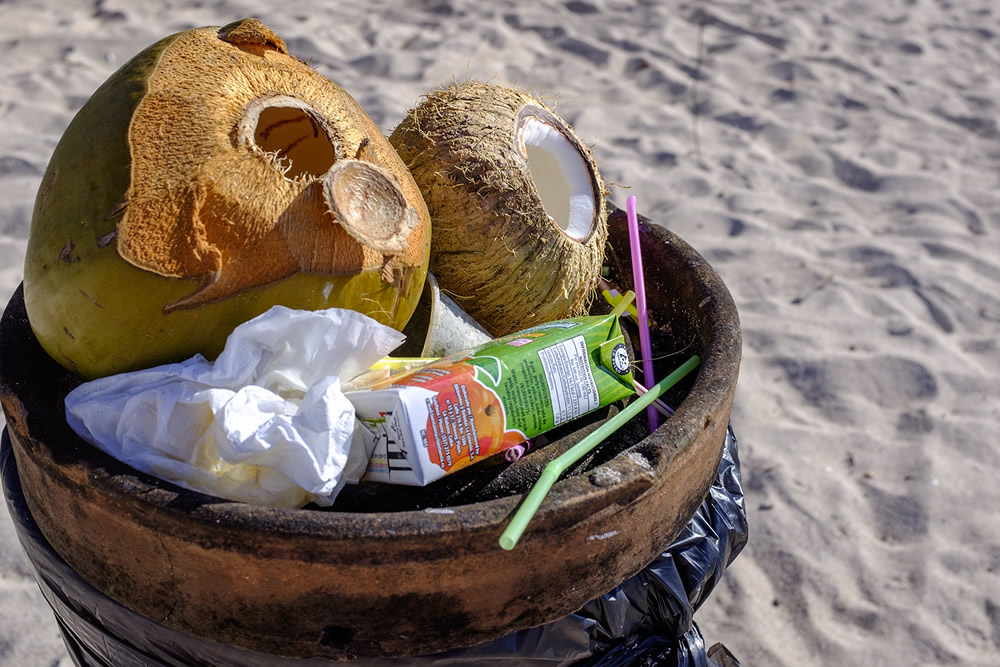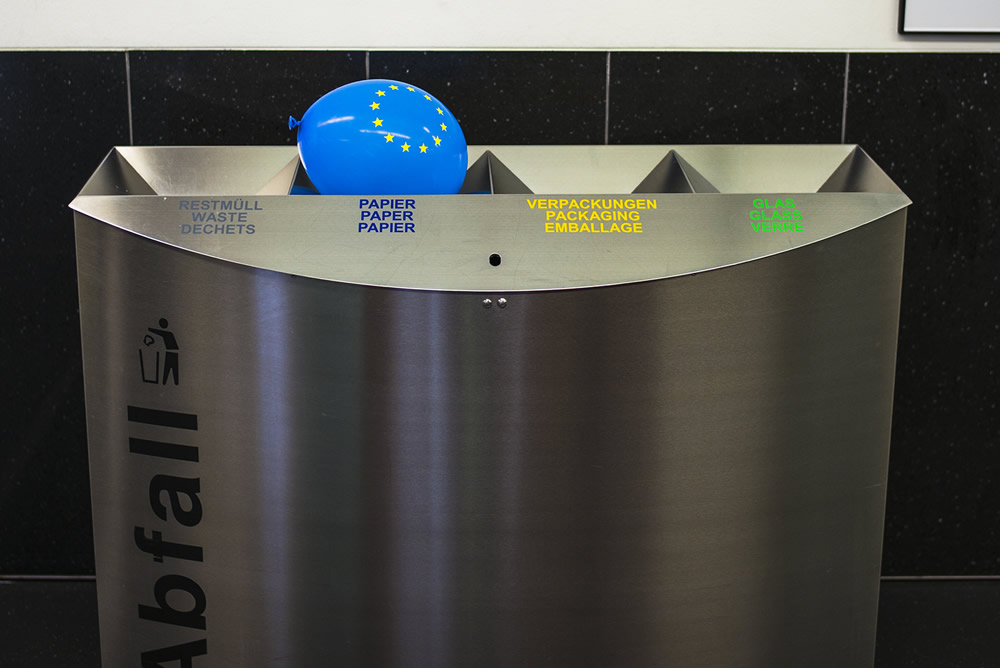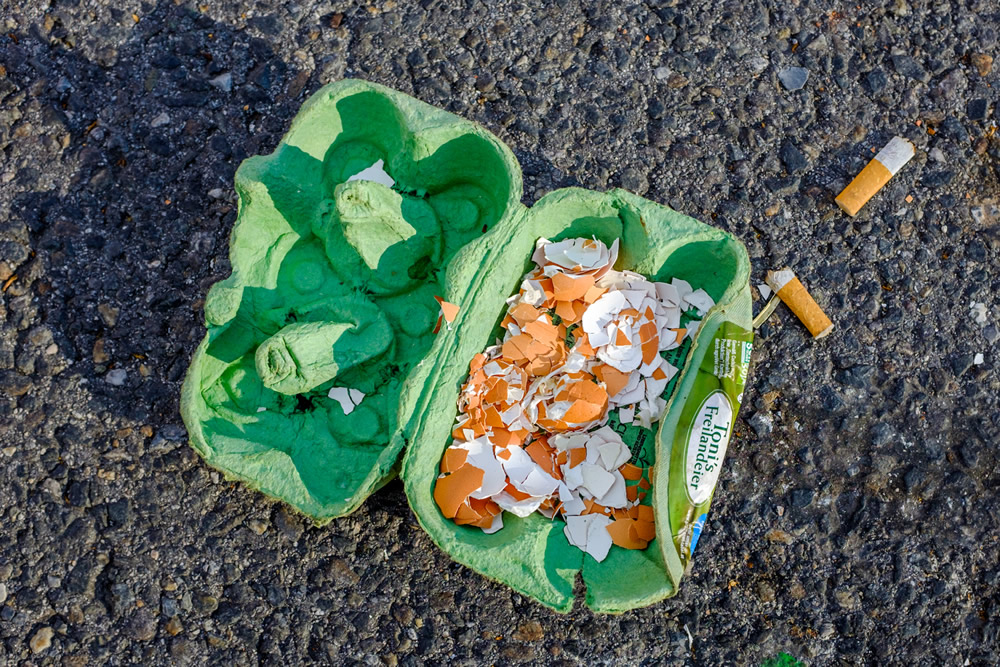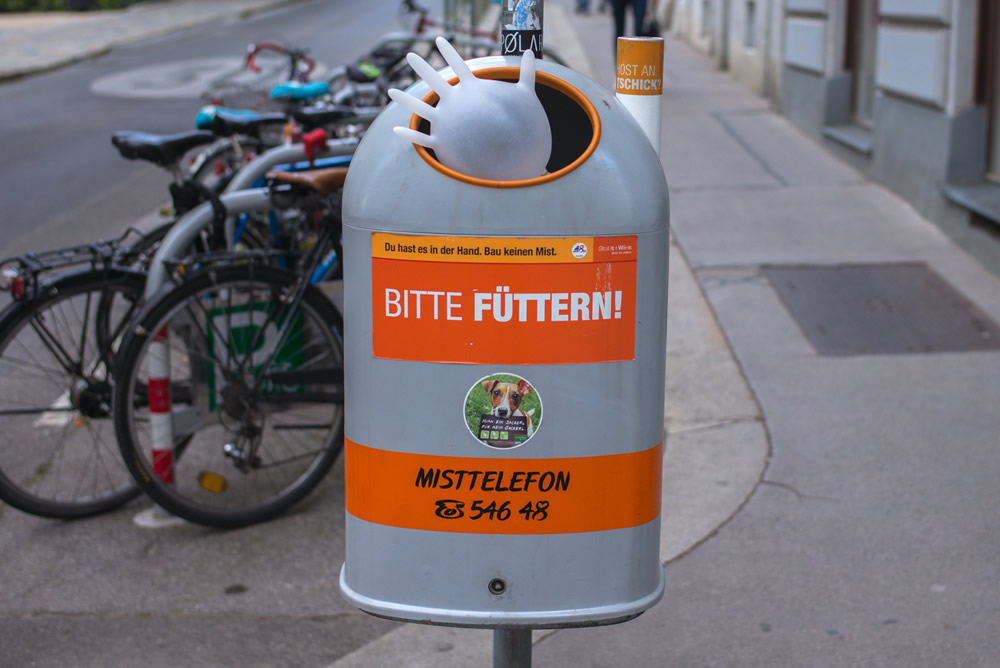 About Michael Goldrei
I got into street photography in 2011, after trying an afternoon class + walk around East London led by David Gibson. I was hooked instantly. This may have been helped by the fact I took what is still one of my favourite and most coincidental shots (I even once found a forum about the shot on Facebook, with people saying there's no way it couldn't have been set up!).
That's one of the things I love most about street photography; tuning your brain in to look for those interesting and 'so unlikely they must have been set up' moments that most people don't notice.
Earlier this year, after 14 years of living in London, I quit my full-time graphic design job and left the country to join my girlfriend in Vienna. I'm currently trying to figure how to earn money from photography on top of my regular design work. And despite initial worries about Vienna being cleaner than London, I'm still finding interesting shots for Trashtopia.
One of the most inspiring photographers I've met here so far is Kay Von Aspern, and, with him along with the very talented Alison Adcock in the UK & Diana Maria in Romania, I've recently set up the street photography collective Optic Nerve. Our aim is to'blur the boundaries between street and other areas of photography such as documentary, reportage, urban landscapes, portrait, events and anything else we feel like doing'.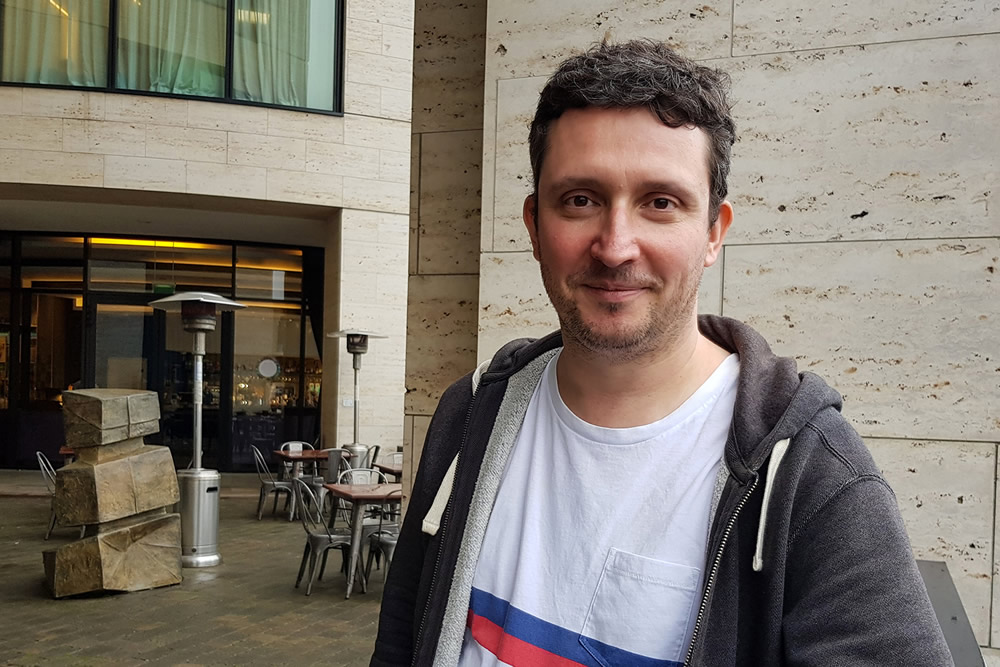 You can find Michael Goldrei on the Web :
Copyrights:
All the pictures in this post are copyrighted to Michael Goldrei. Their reproduction, even in part, is forbidden without the explicit approval of the rightful owners.