Bapi da is lonely man living in the pilgrim town of Tarakeswar in West Bengal District, India. He has no close relatives, no close friend. He is an just another ordinary beggar. But that's not how I found him when I met him in the bus stand in Tarakeswar. He was then flocked by people, greeting him, smiling and talking, asking for his blessings and offering him food or money.
The reason was very simple. He was dressed up like Goddess Kali and in that attire in a pilgrim town like Tarakeswar where hundreds of people flock every day to worship God Shiva and Goddess Kali, it's not difficult to build up a considerable fan followings. Its amused me to realize that people offered all kinds of help and alms as Bapi da walked down the temple road, dressed up like Goddess Kali without him asking for it while the other beggars in worn torn clothes went unheard.
Bapi da told me he was like the rest of the beggars until his fate changed when a local theater group donated him a rejected dress set of Kali. Back in home after changing to his normal cloths, he smiled and said, "When I am like this, I am nobody, but when I dress up like Kali, people respect me, try to help me, seek my blessings thinking that I am Kali, but all the while it's the same me, a human being and they know it too."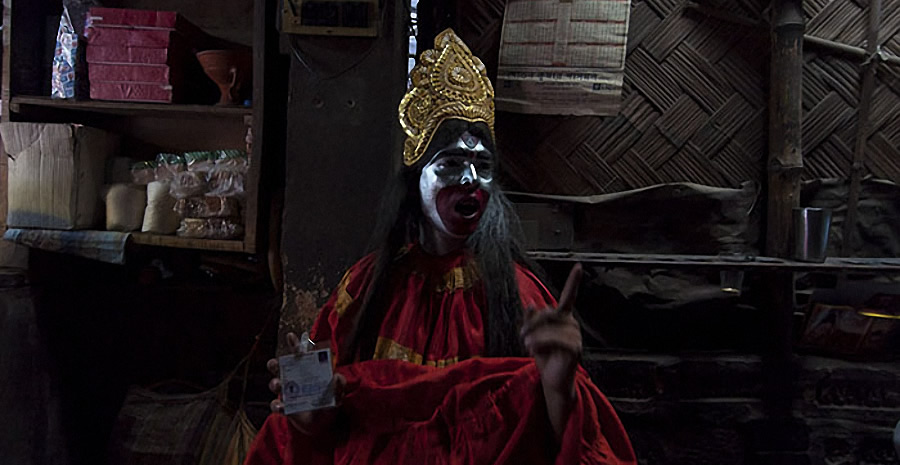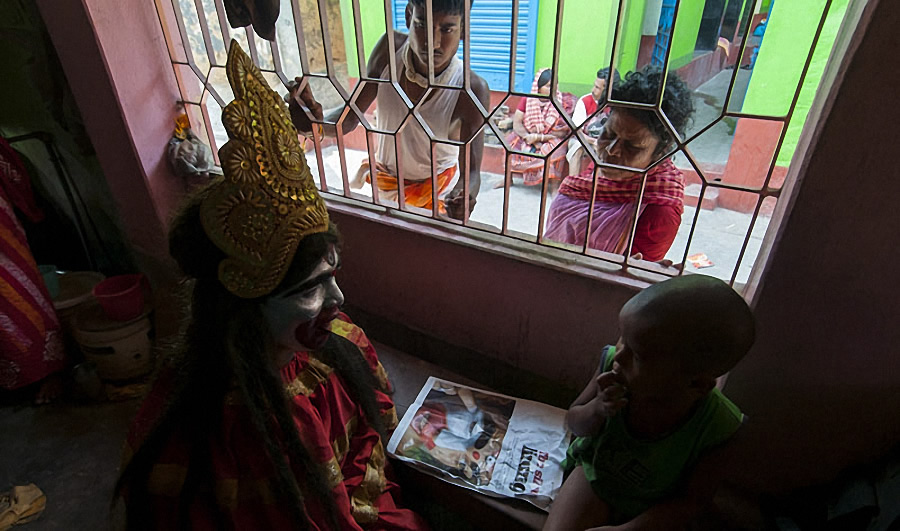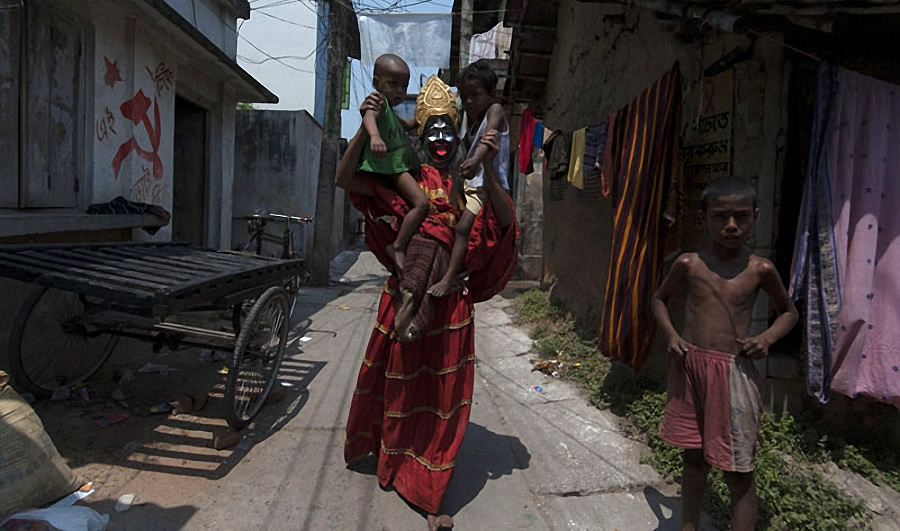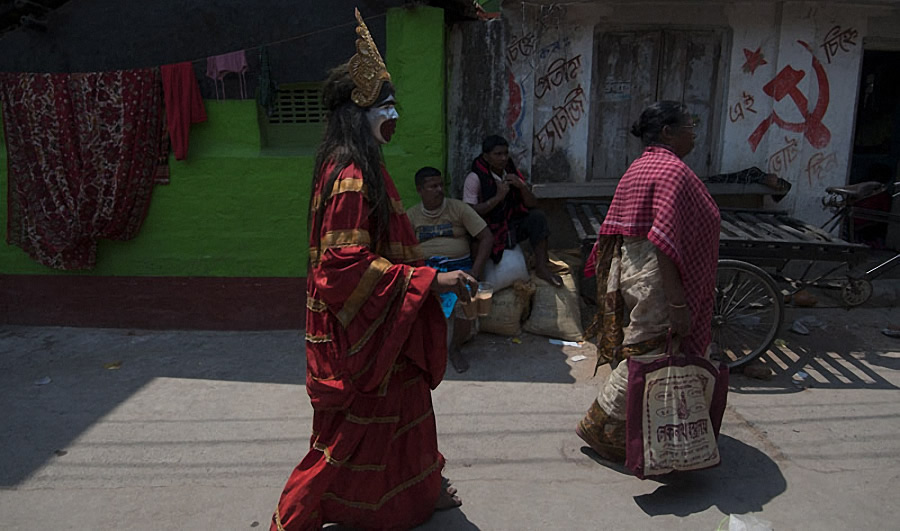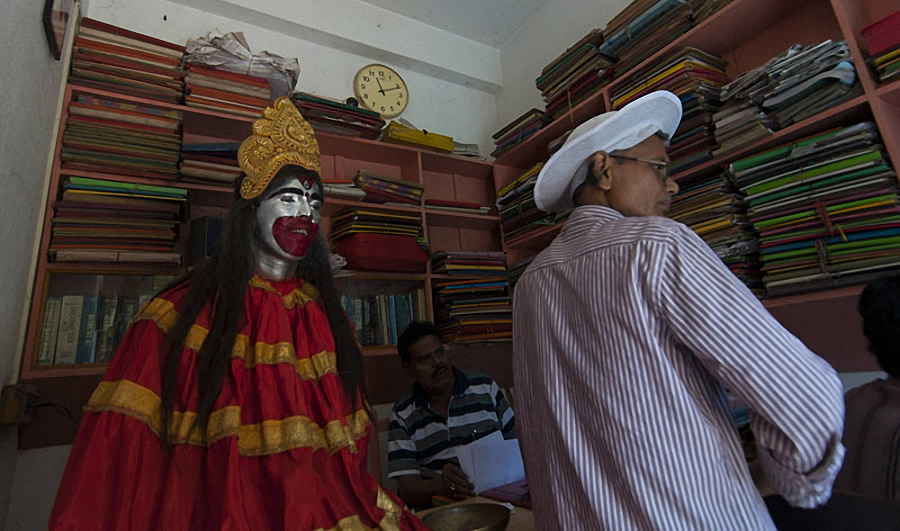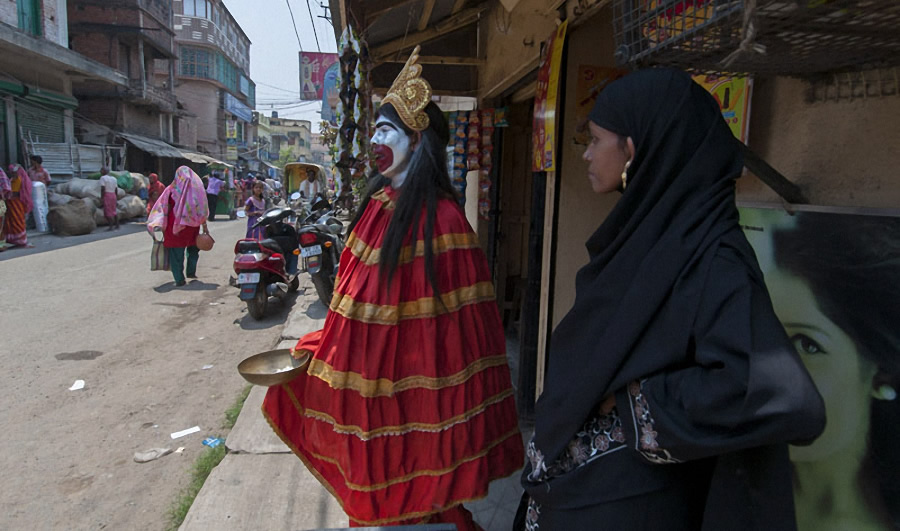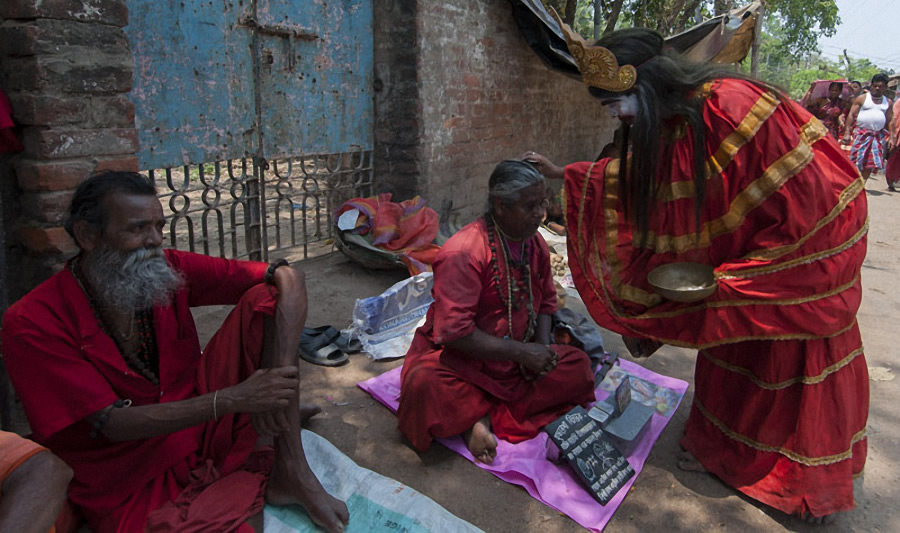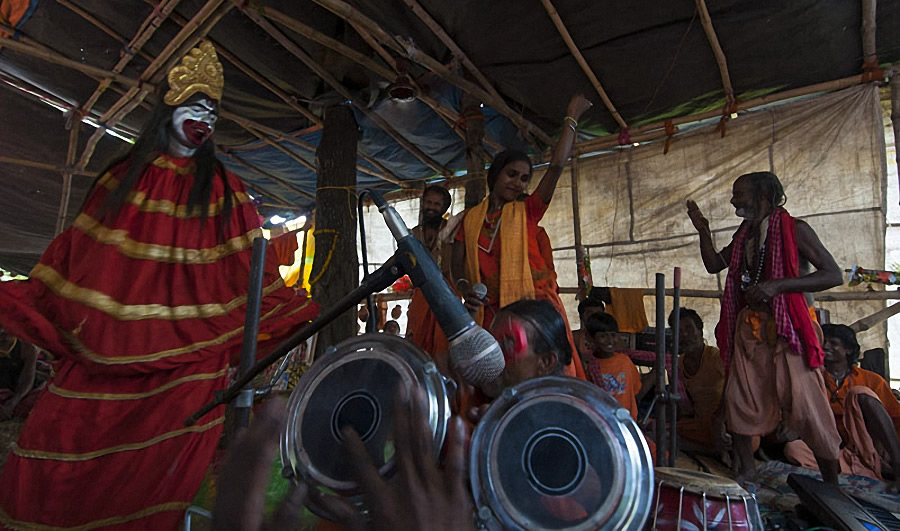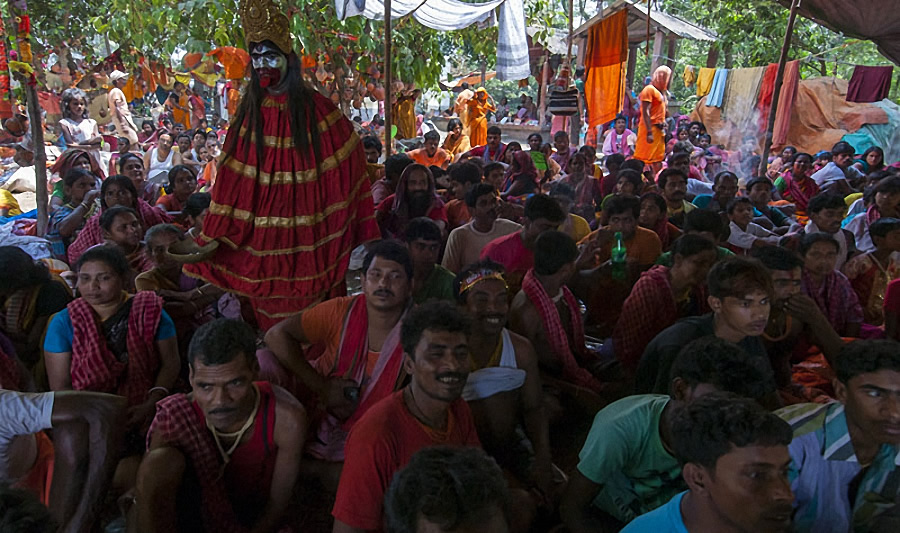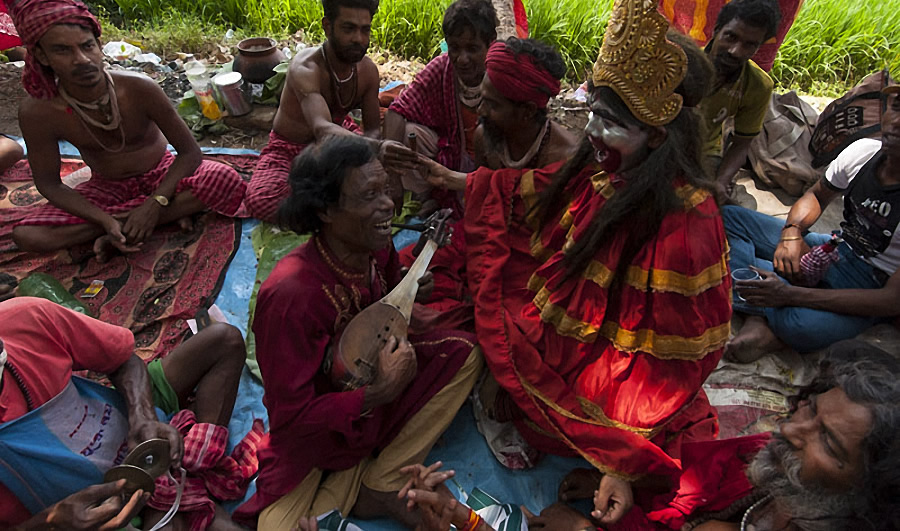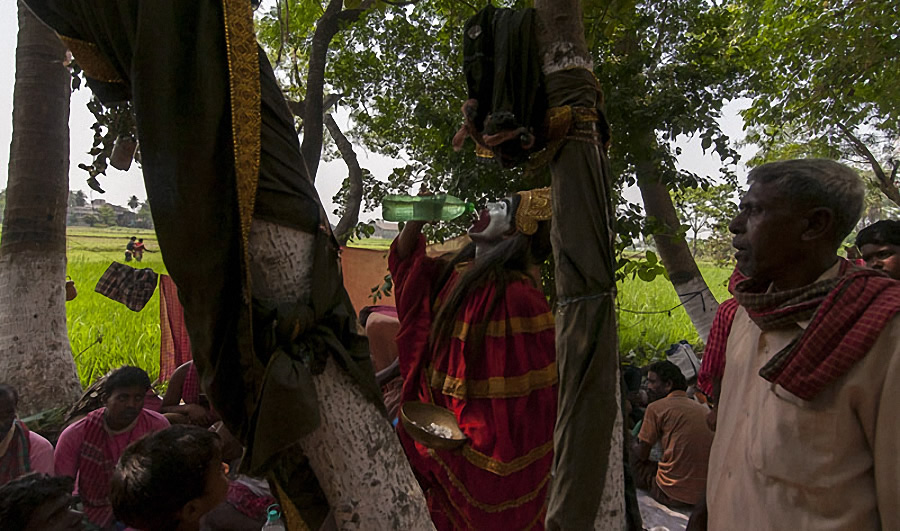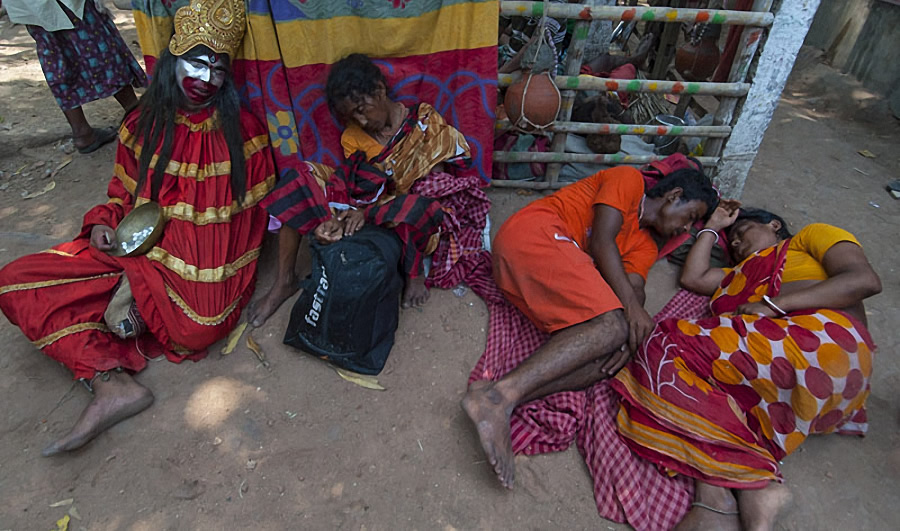 About Suvankar Sen
I am Suvankar Sen. I am from Kolkata, India. My life long relationship with camera began back in 2012 and slowly it became my profession. I belong from "shonar bangla" Kolkata. My professional life covers my job as a networking professional, but my personal life is dedicated entirely to photography.
Photography is not only my passion but it a part of my life. After all day hard-work and busy schedules i often go for a walk with my cam and capture the night life of the busy streets in Kolkata. I do expertise in scenic photography, capturing people with their real actions and snapping amazing stuff that common people do. I spend my weekends with my group of photographers and visit places to snap the amazing stuff that nature has for us. Apart from my hobby i also engage into photography for certain occasions like parties, receptions etc..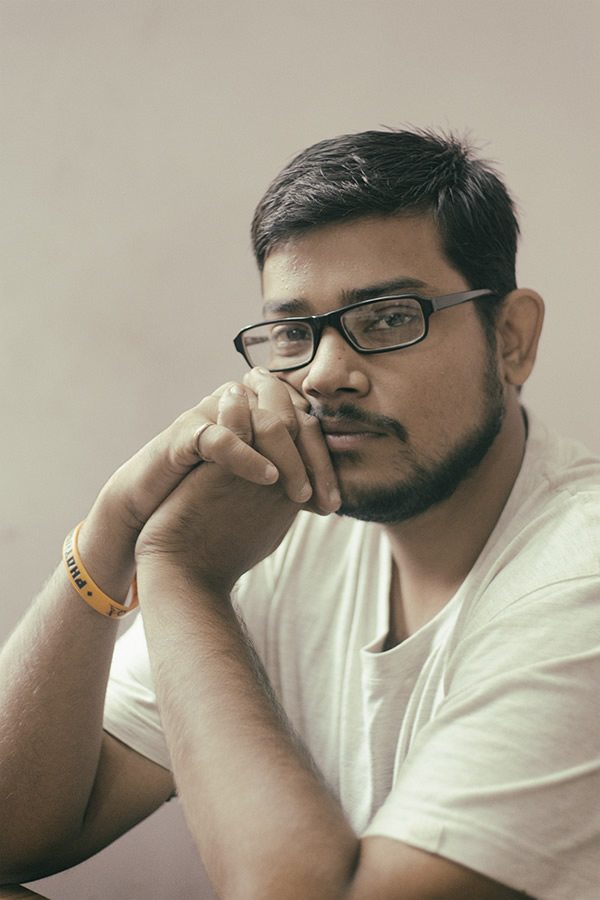 You can find Suvankar Sen on the Web :
Copyrights:
All the pictures in this post are copyrighted Suvankar Sen. Their reproduction, even in part, is forbidden without the explicit approval of the rightful owners.