Kulasekharapatnam or Kulasai, is a remote coastal town in Tuticorin district in Tamilnadu. South India. Sri Mutharamman temple is located at Kulasekharapatnam village near Thiruchendur 55 km south of Thoothukudi (Tamil Nadu, India). The Nearest Airport is Tuticorin which is connected from Chennai Airport. Tuticorin known officially as Thoothukudi, earlier used to operate as a minor port for pearl fishing and trading with neighbouring Sri Lanka. A 300-year-old Mutharamman Temple resides in the town where a massive Dasara celebrations takes place every year. This festival is very unique from every perspective starting from devotees' costume, face painting, expressions & the extreme devotion from the devotees' which makes a great cultural atmosphere during Dasara days.
As per the tradition of this temple, devotees are inspired to transform themselves as Goddess Kali, kings, monkeys, beggars, and have to beg in the streets of the town. Their collected money is then submitted as an offering to Sri Mutharamman Goddess. Transformation to different looks are very much unique & powerful specially the looks of Goddess Kali as per Hindu Mythology. Devotees carry big fire pots on their hands as a part of the ritual, directly giving burning camphor on their heads & tongue during this Transformational Journey. Catching the moments of these powerful expressions towards their almighty are different from any other Dasara celebration of India and difficult to freeze the frame.
More than 1.5 million people gather here year after year on the tenth day of Navaratri which is called as Dasara which falls generally during October Month as per Calendar. This day is also considered a most auspicious day in the localities to start any kind of new venture. The photo series consisting different moods, expression, emotion of the devotees while observing the Dasara Festival at Sri Mutharamman temple. Watching this Dasara Festival from an artist point of view is very unique and to remembered for long time.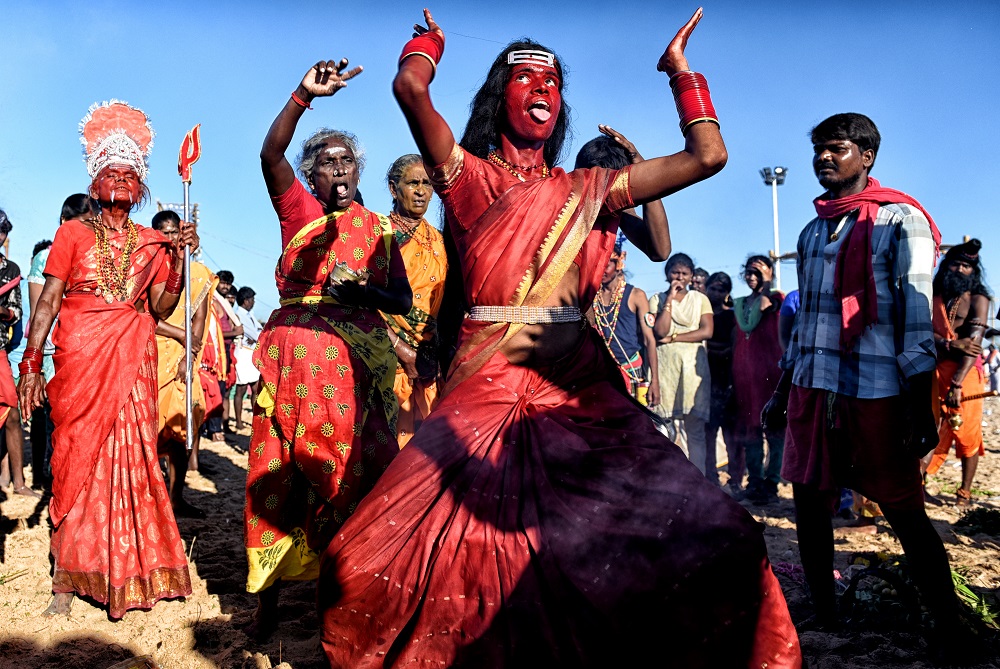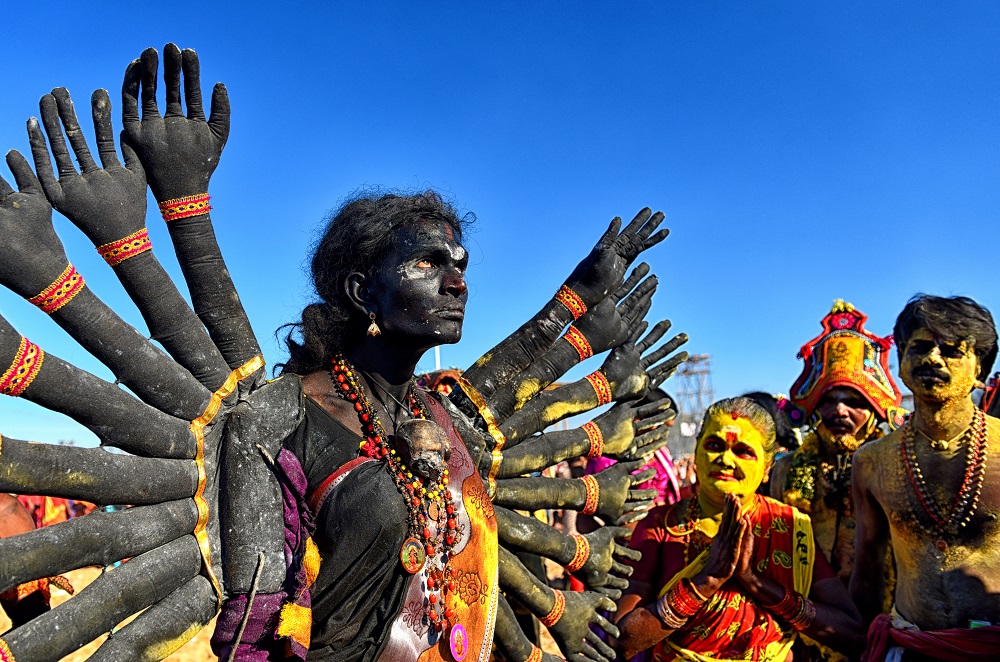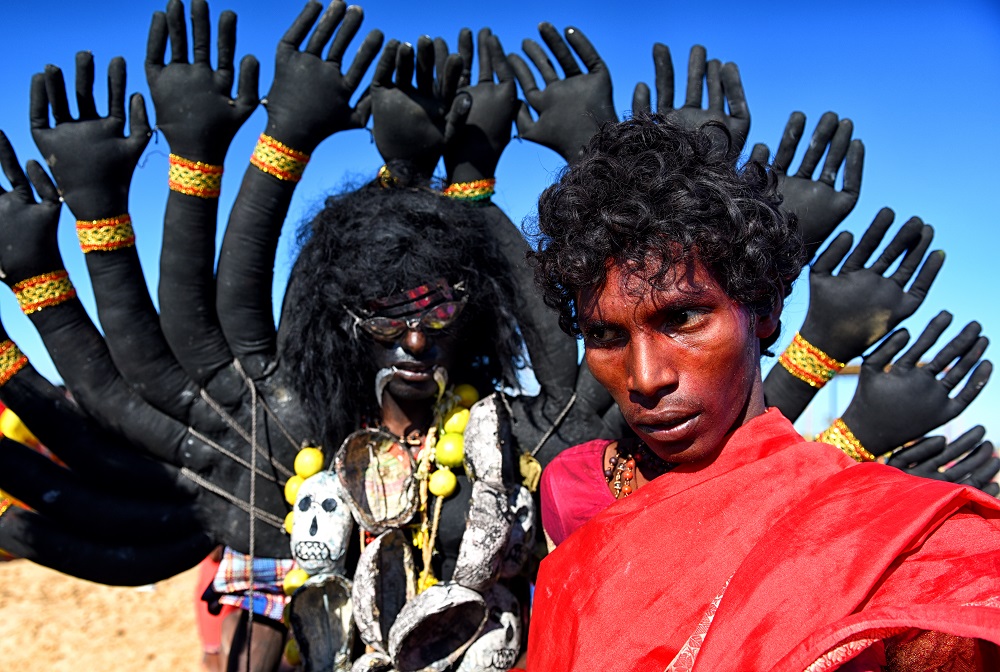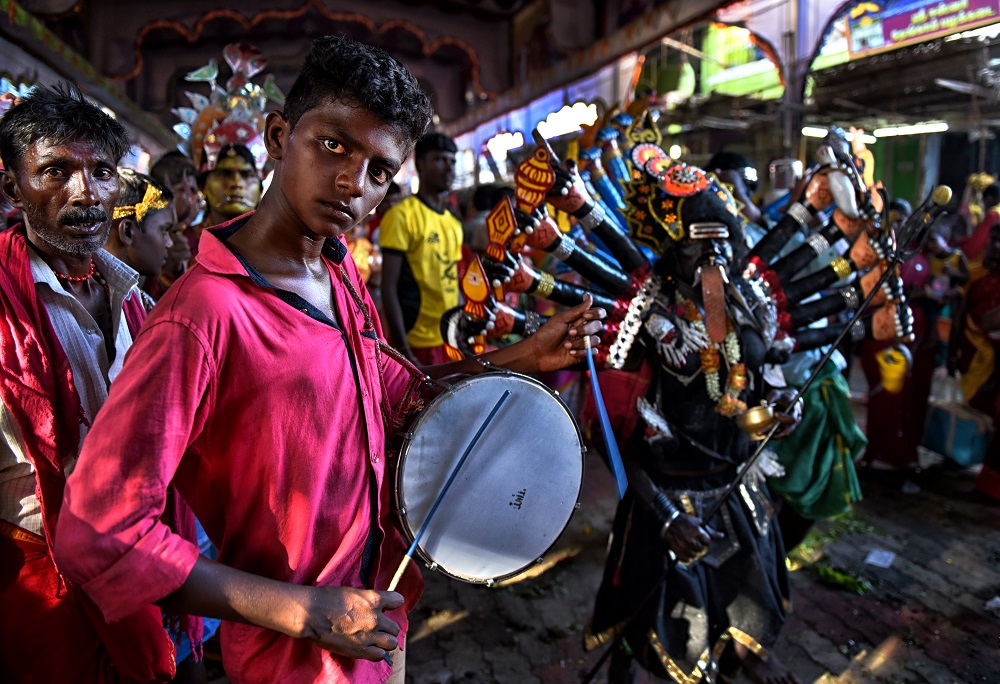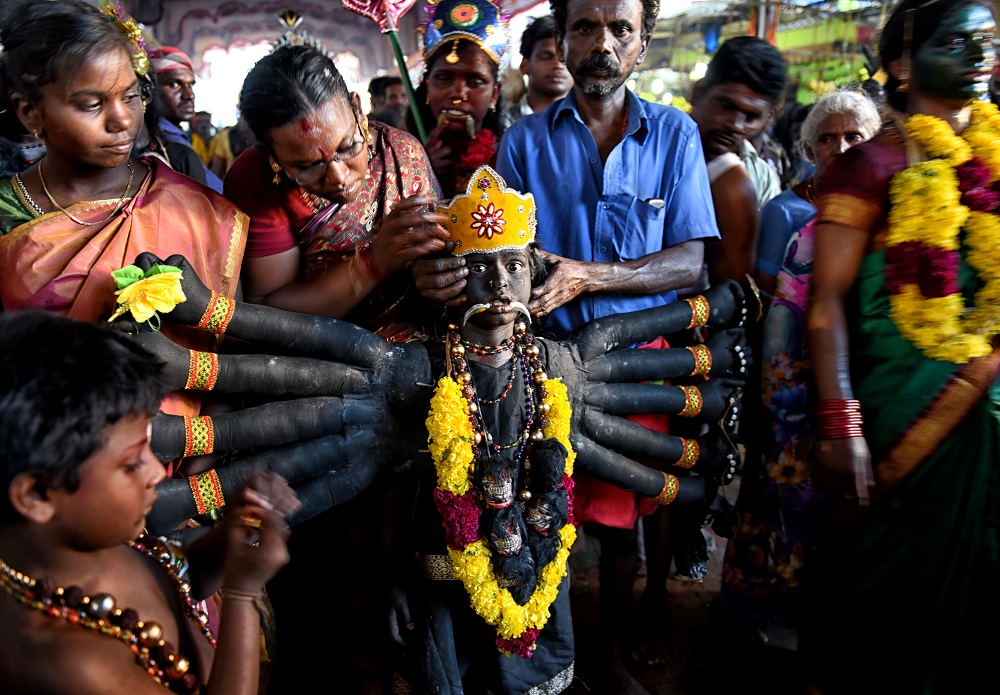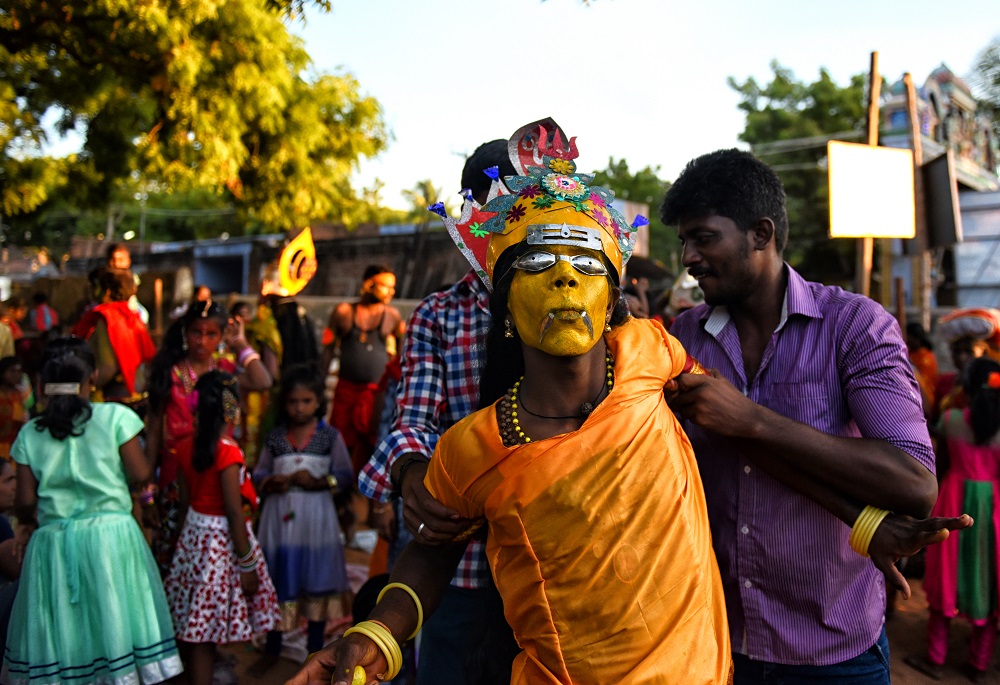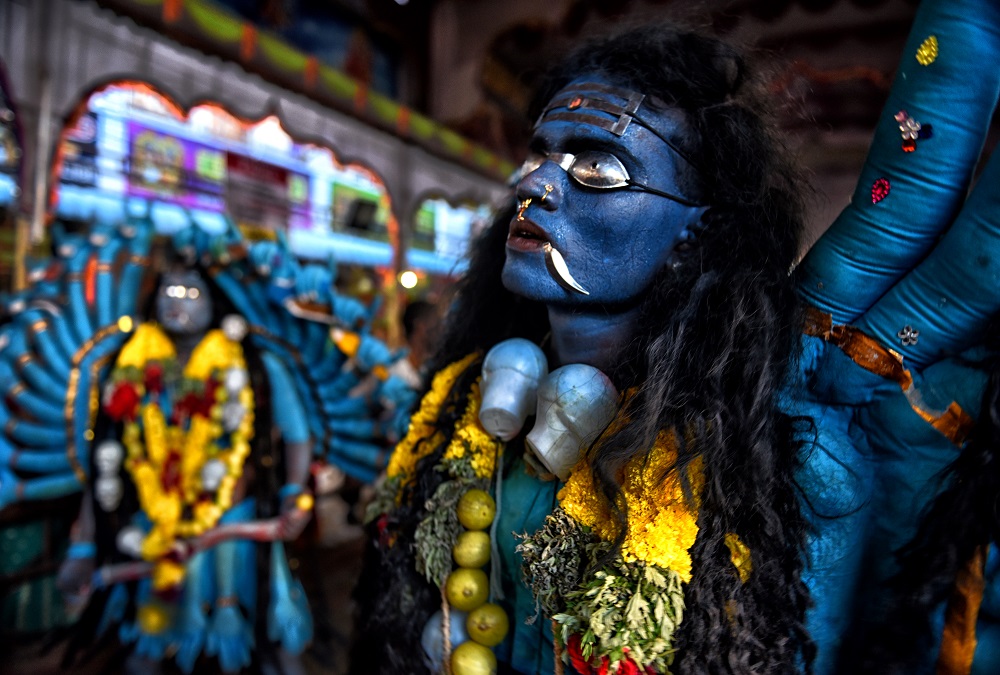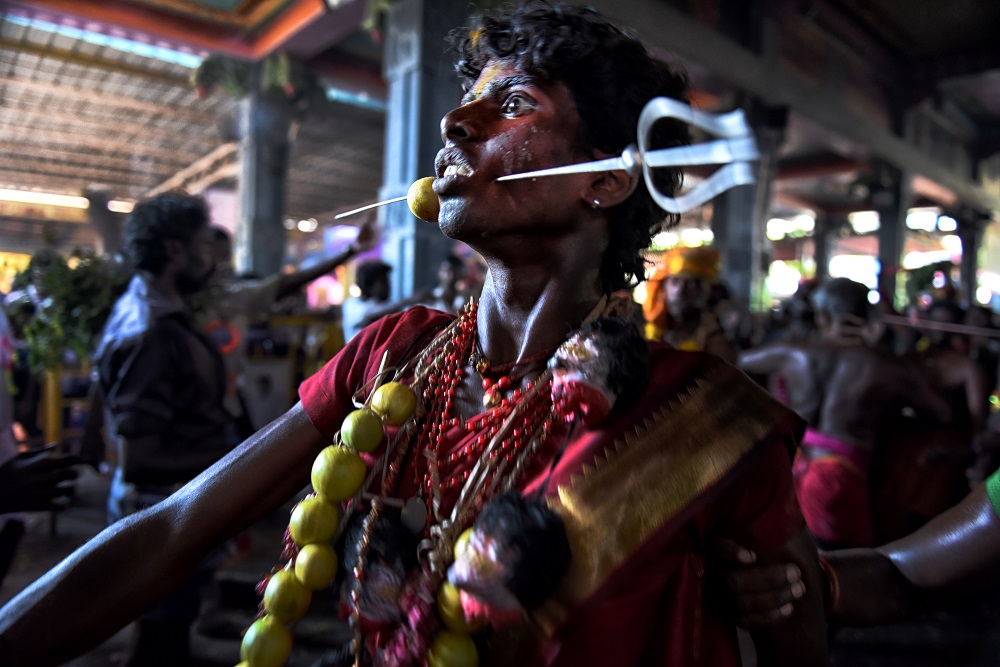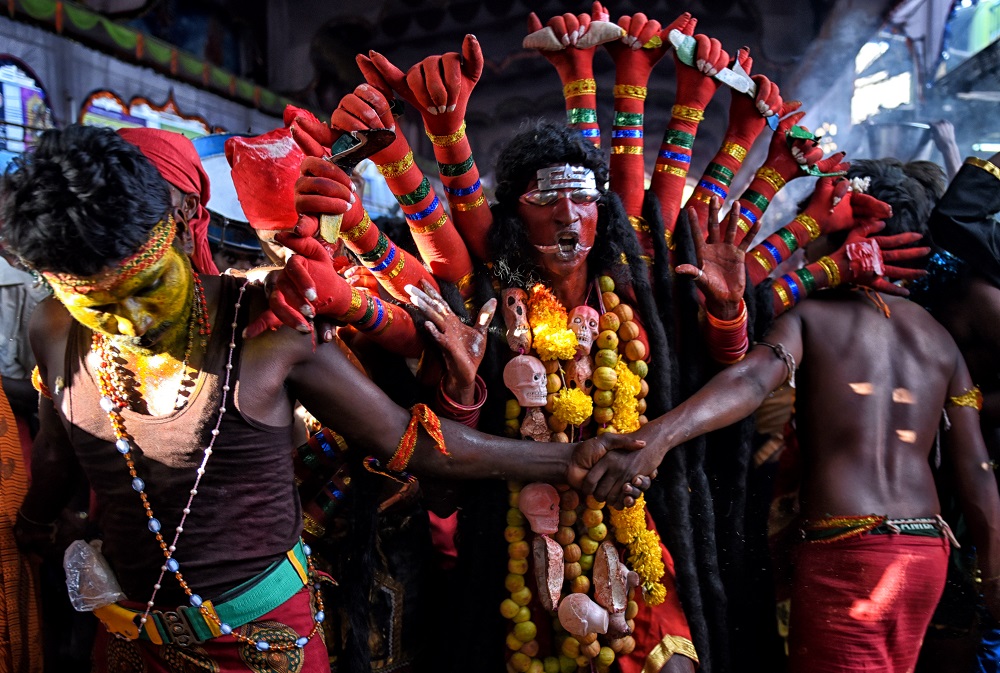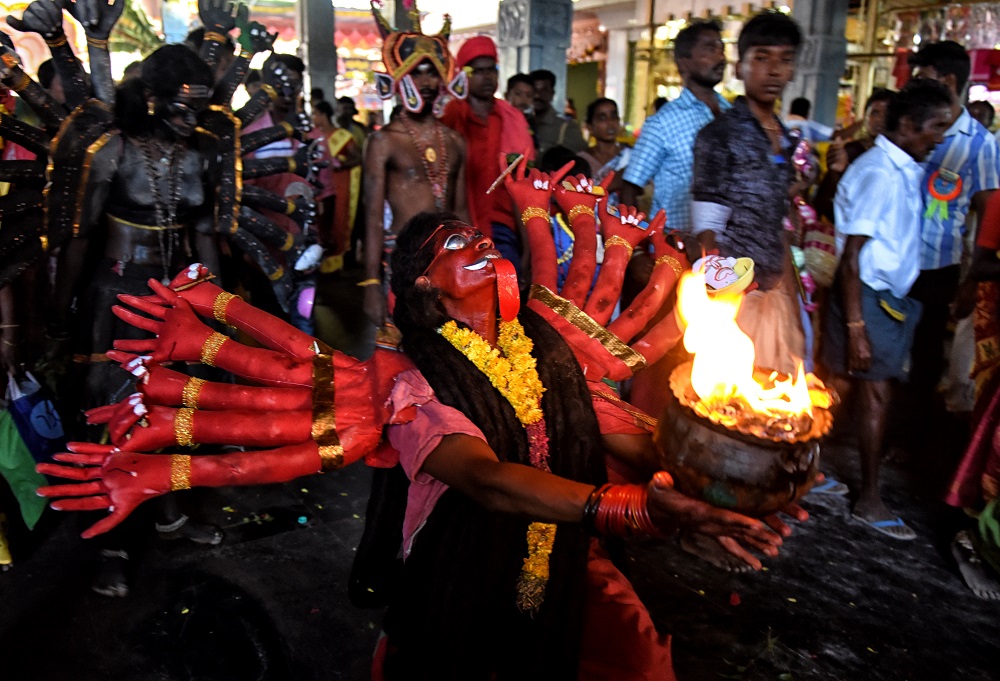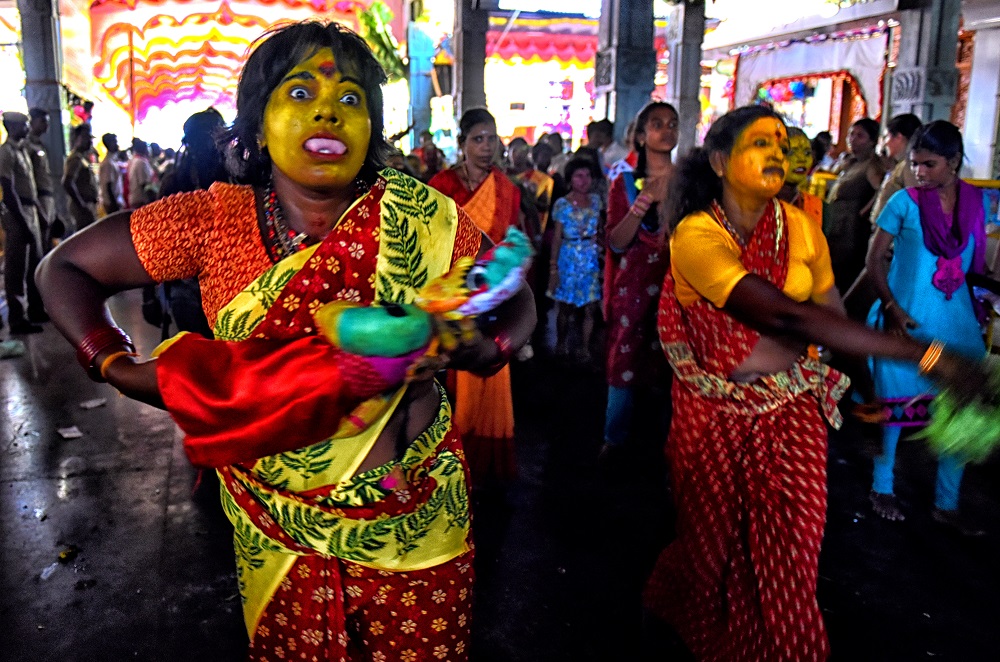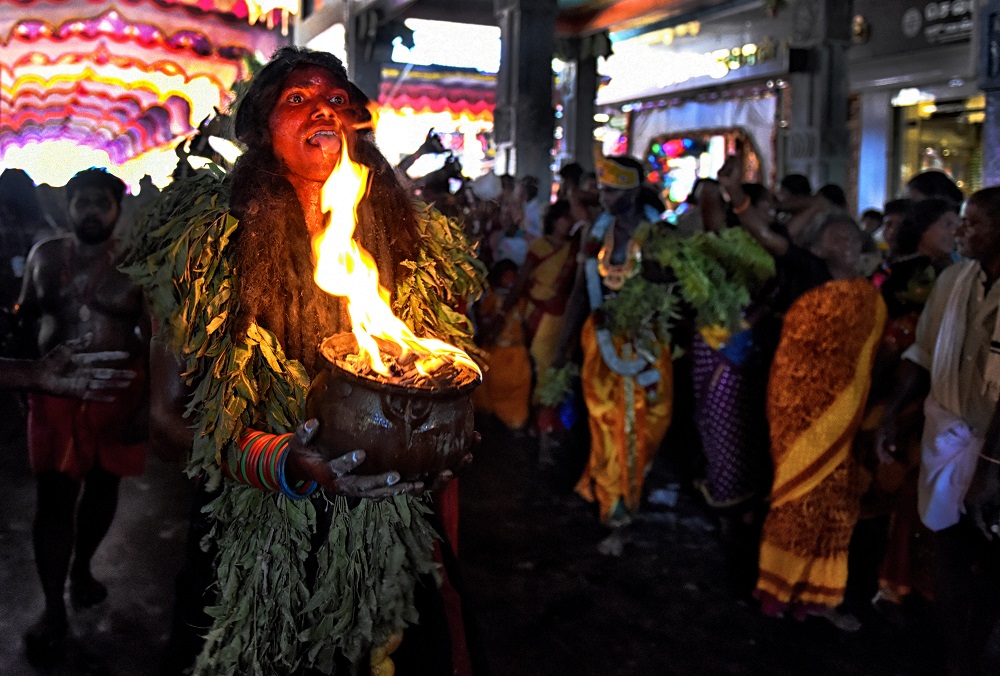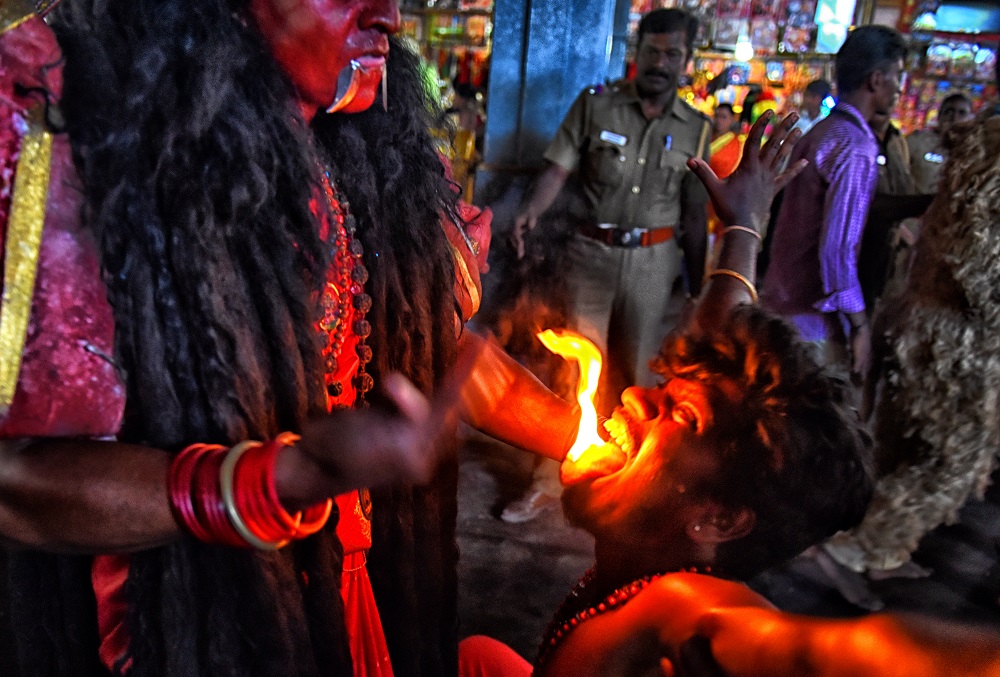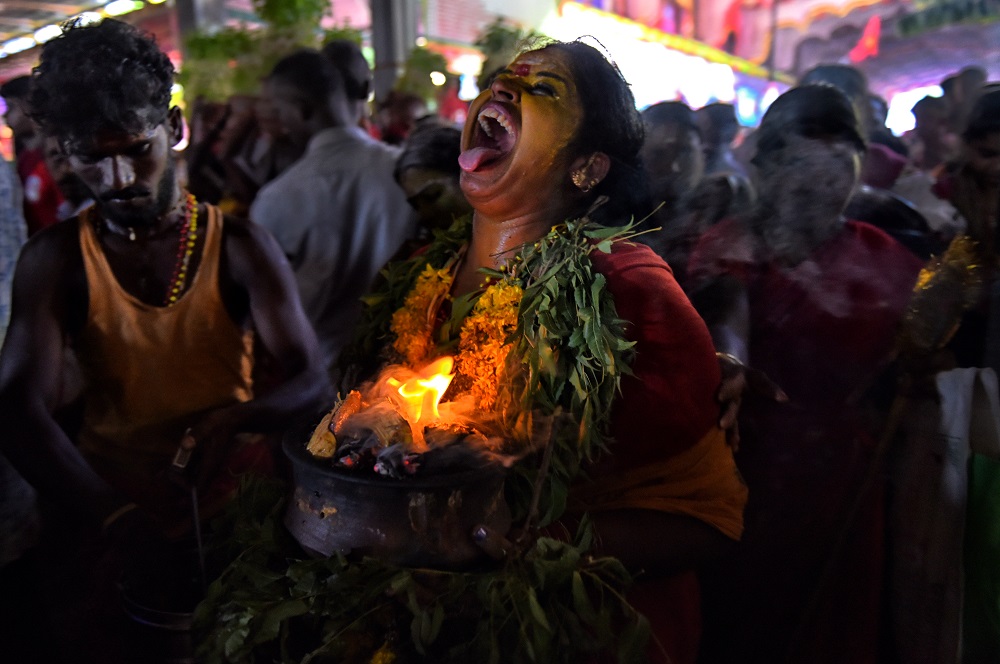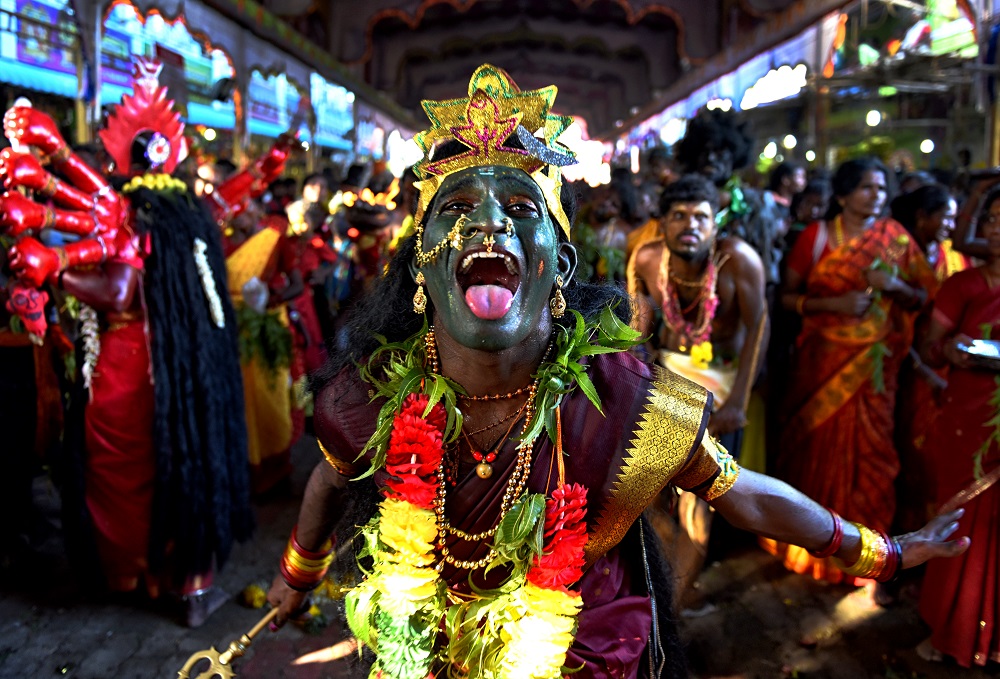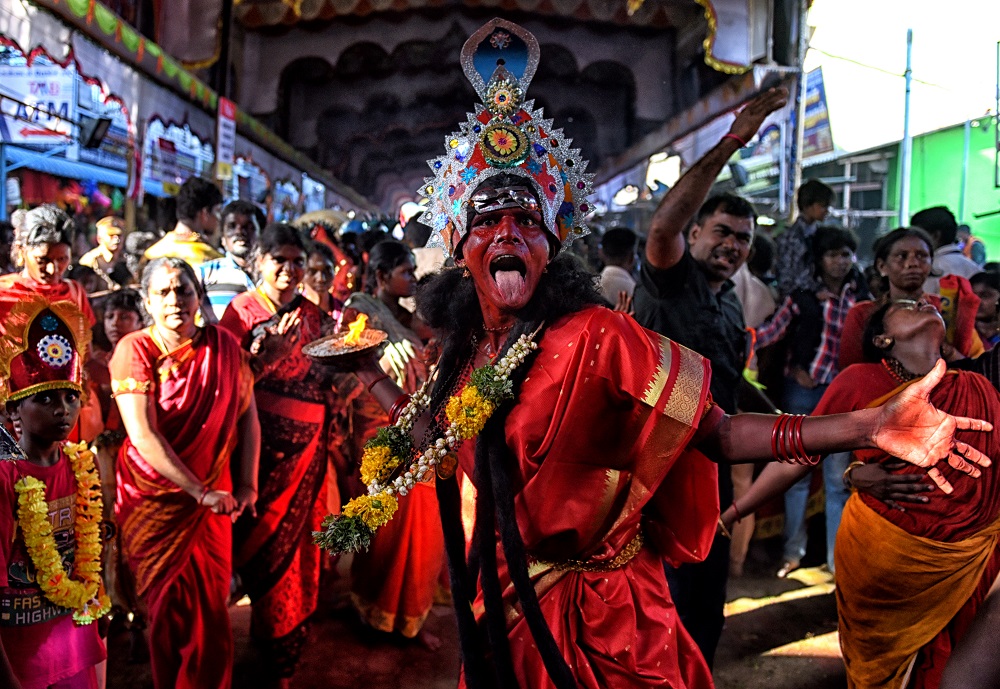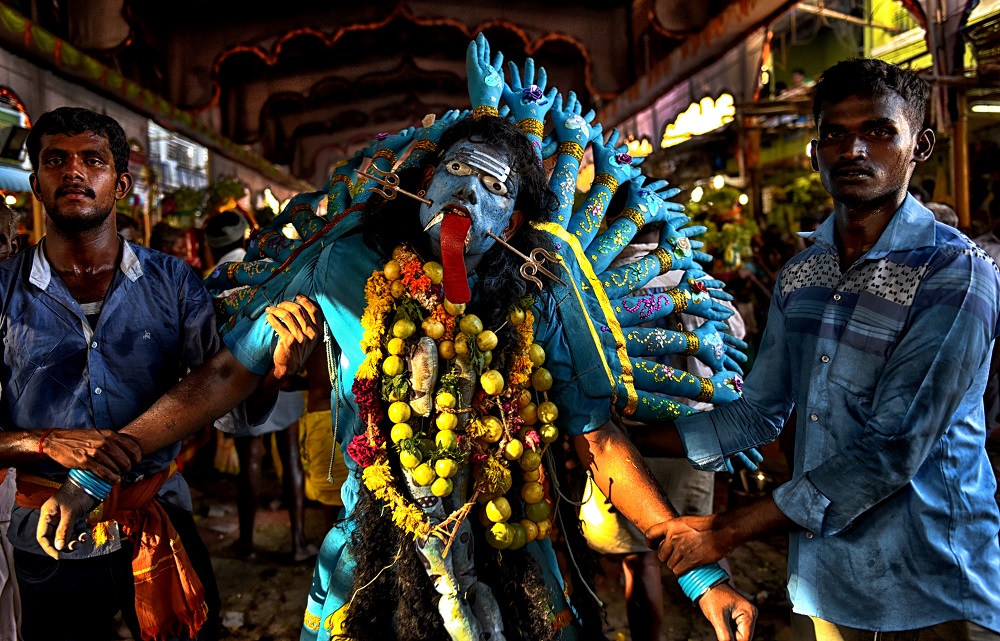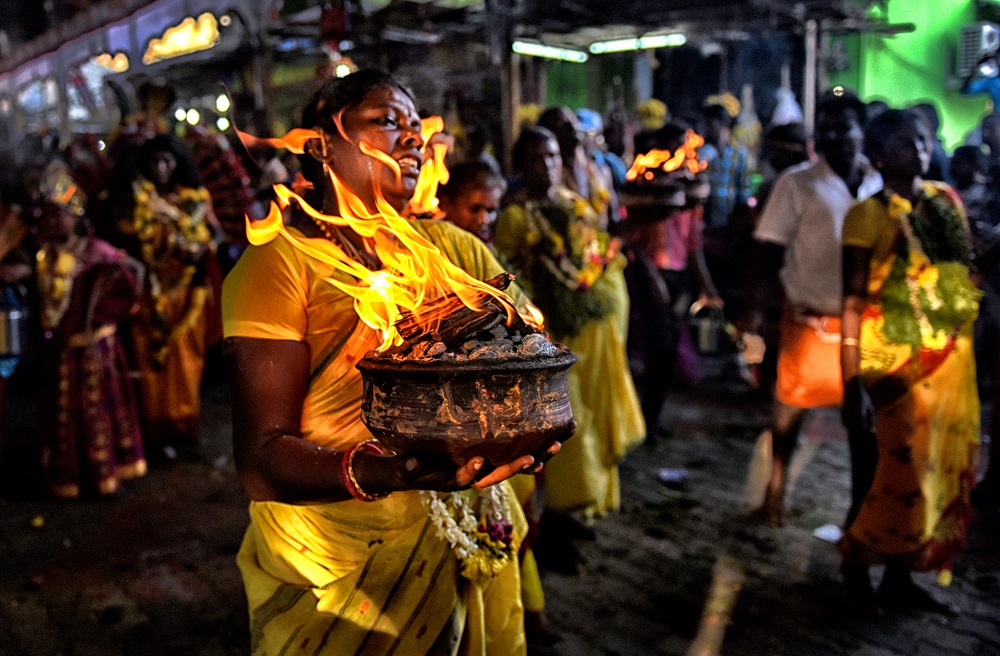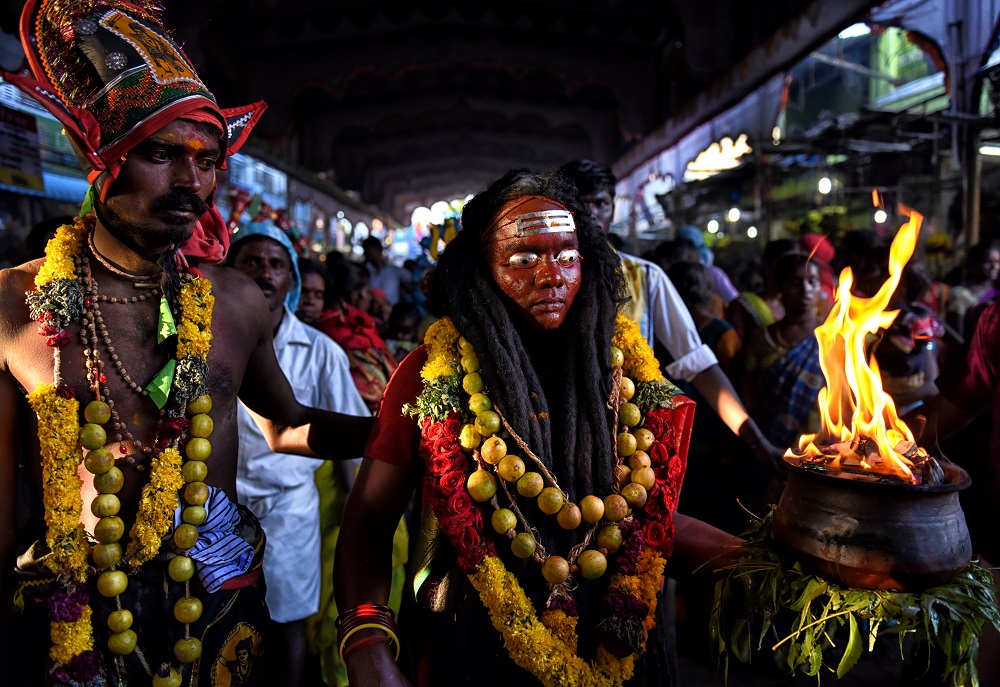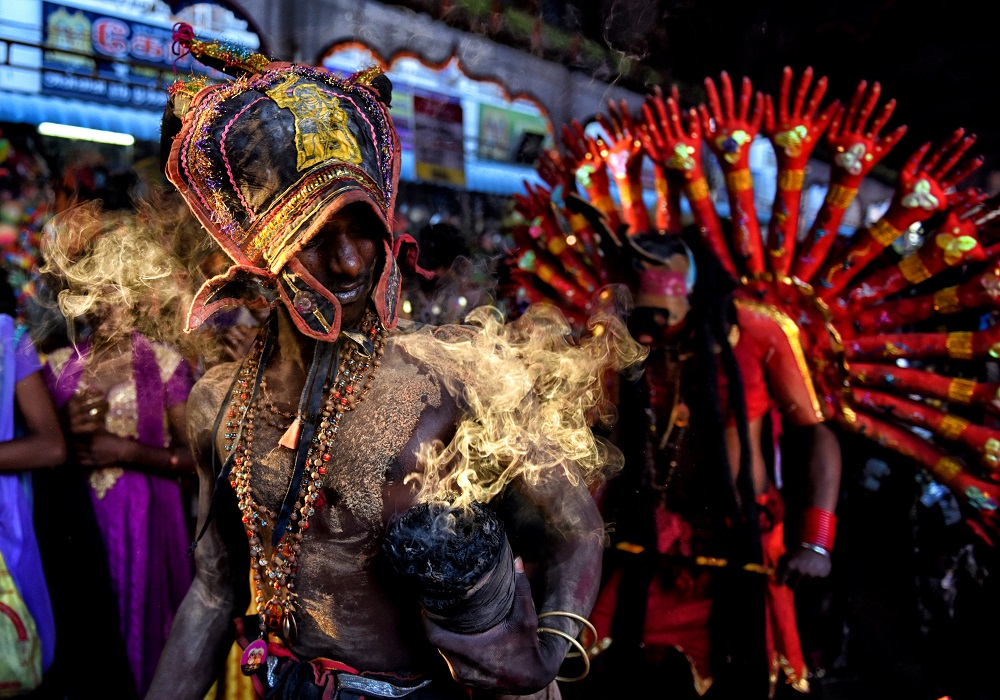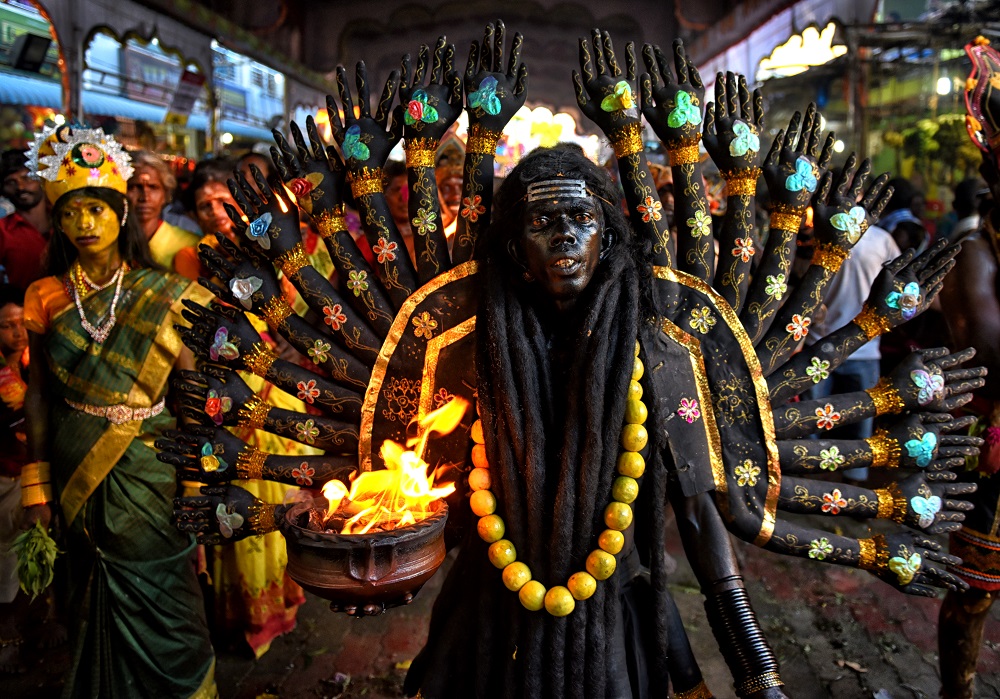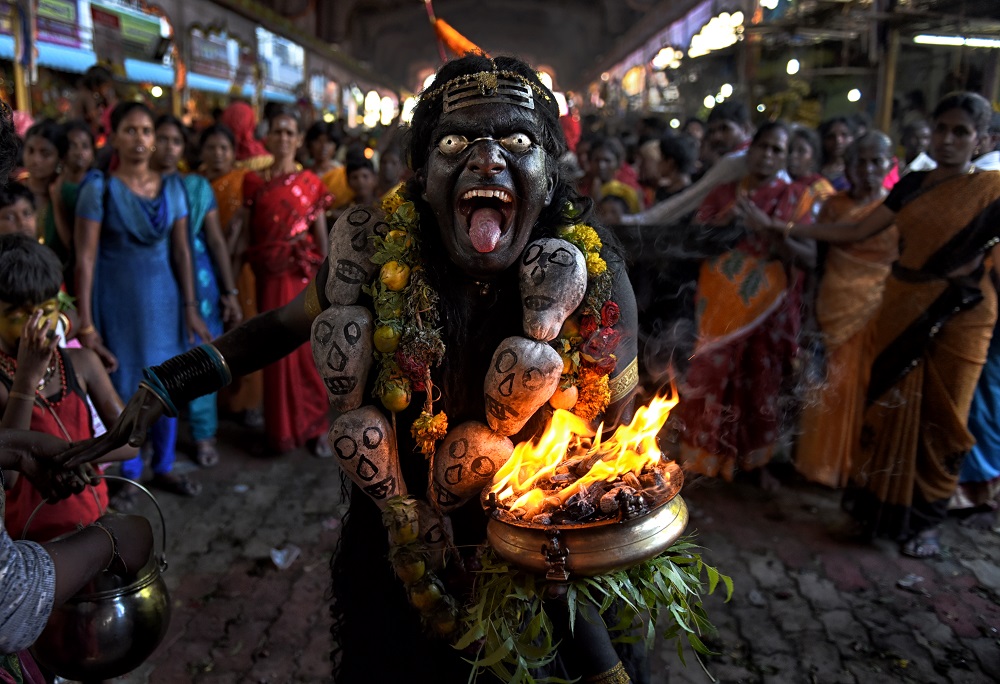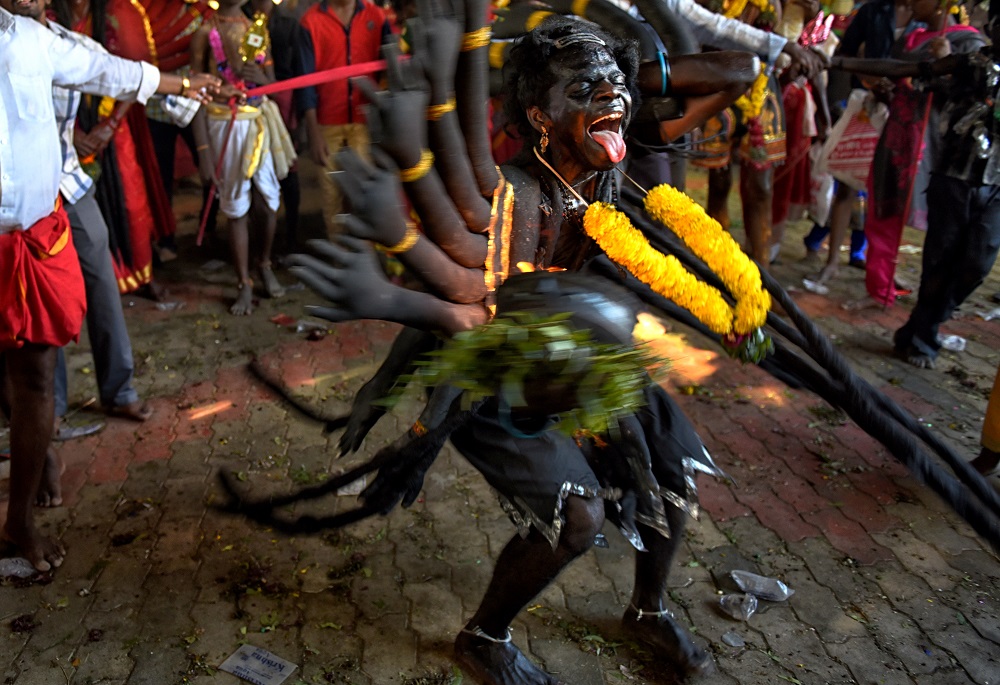 About Avishek Das
Avishek Das is an Indian born Photographer. Over the past 7 years, he has been actively associated with this field of photography. He is the Chairman of Creative Art Solution – A Registered Photography Club of India under Federation of Indian Photography & Liason Officer of Master of Light Photographic Association for Asia & India.
His photographs and writings have already been published on different Websites & Photo competition in national & International level (Italy, France, Argentina, Serbia, Romania, Wales, Greece, Canada, China, Bosnia, Malaysia, Bulgaria, Bosnia, Macedonia, Turkey, UK, Bangladesh, Slovakia, UAE, Indonesia), National Geographic Your Shot Edition (75 Times), 1X .com , Vogue, Dodho Magazine, Asian Photography, Better Photography, 121 Clicks, SHADES of GREY Magazine France, Creativeimagemagazine, inspiroindia, Unframe Italy and many more. He bagged more than 375+ Awards (National & International) including Bronze, Silver& Gold Medal from Royal Photographic Society, Photographic Society of America, International Association of Art Photographers, United Photographers International, Fédération Internationale de l'ArtPhotographiquefor his Photographic works.
His significant achievement like – Grand Winner of Ariano Film Festival – Italy (Digital Photo Category), ICICI Bank Privilege Moments Zonal Category Winner (India), Asian Photography Artistique Special Mention Award (India), Metropolis Asia Runner Up Award – Street Photo Category, Finalist in HIPA Award & Siena International Photo Award, Silver Medal Winner in Px3 Paris Global Photo Award, National Award Winner- Sony World Photography Award2017, Merit & Honor Award in Golden Orchid International Art Festival USA 2017 , ND Awards 2017 , 2nd Prize Chromatic International Color Award 2017 . He has also been Rated World No 1 Top Exhibitor by Photographic Society of America's Who's Who in Photography Book 2016 – Photo Journalism Section.
He has been Appointed as Jury Member from Russia, Bosnia, Serbia, India for different International Photography Competitions. For his Photographic Development & Achievement recently he has been Awarded with Distinction EFIAP (Excellence FIAP) from Fédération Internationale de l'ArtPhotographique (France) Recognized by UNESCO and Crown Level 2 by the Global Photographic Union, Greece, SSS/b by Sille Art Gallery, Turkey.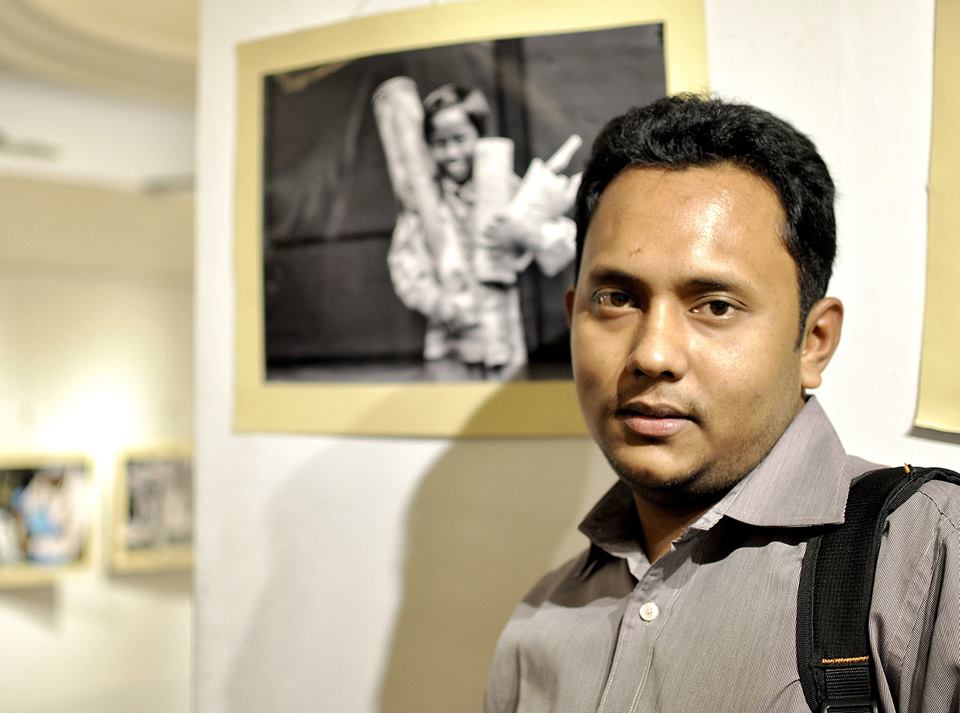 You can find Avishek Das on the Web:
Copyrights:
All the pictures in this post are copyrighted Avishek Das. Their reproduction, even in part, is forbidden without the explicit approval of the rightful owners.