As a wedding photographer, I have seen that weddings are synonymous to Bollywood now a days. Big fat Indian wedding. Larger than life. When I got the chance to shoot this wedding, set in village near Indo-Bangladesh border somehow my inner self provoked me to shoot something different. While travelling to the destination I thought of making a travel story rather than a wedding album. Simple people. Warm and hearty welcome. The arrangements done by locales not involving any event management (not even caterer for the food). The ambiance was perfect.
This wedding is quite different from other Bengali weddings. The Snake Goddess Manasa is worshipped widely which is very much understandable from the fact that the area is full of rivers, water bodies and greenery that lead to availability of snakes. The wedding rituals have a special emphasis on Manasa Puja.
That's how I shot one of my favorite weddings till date.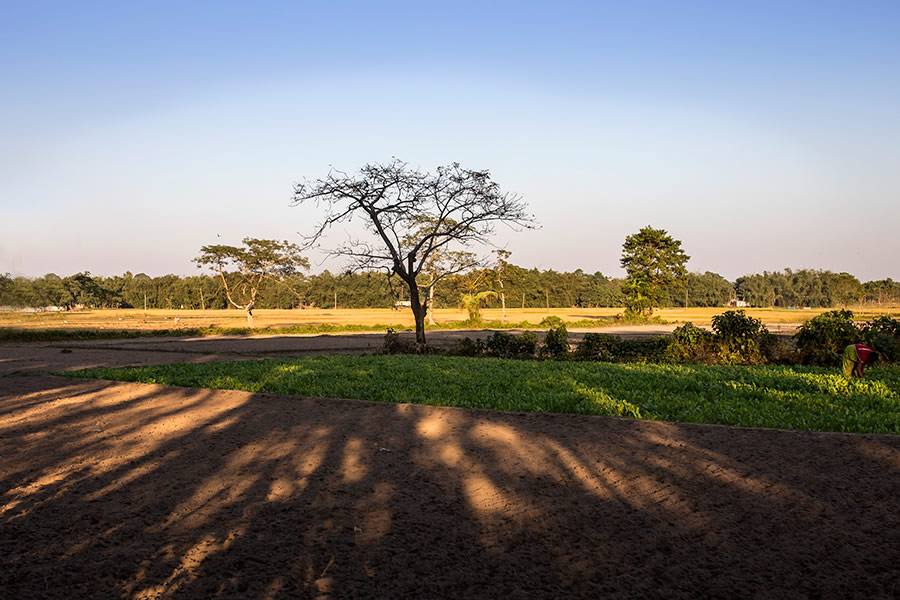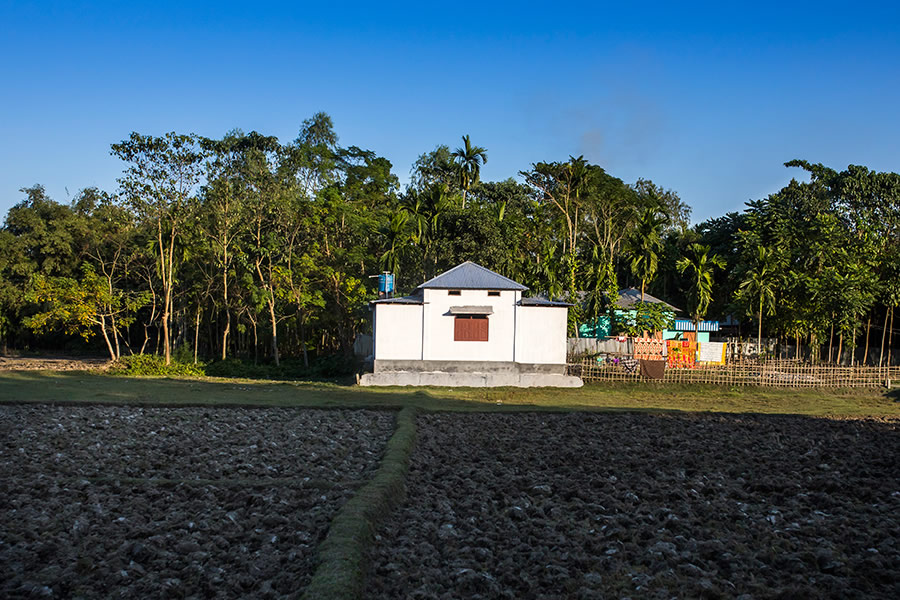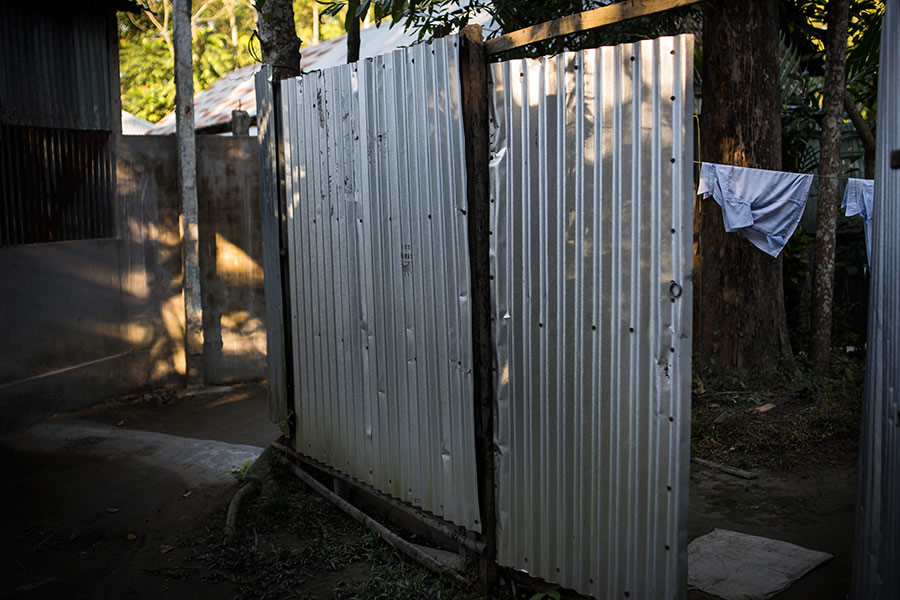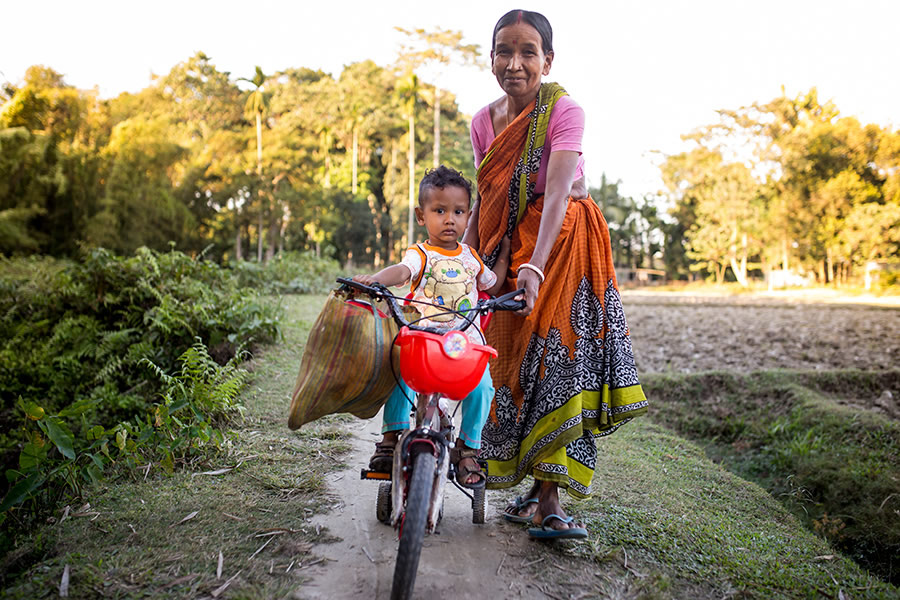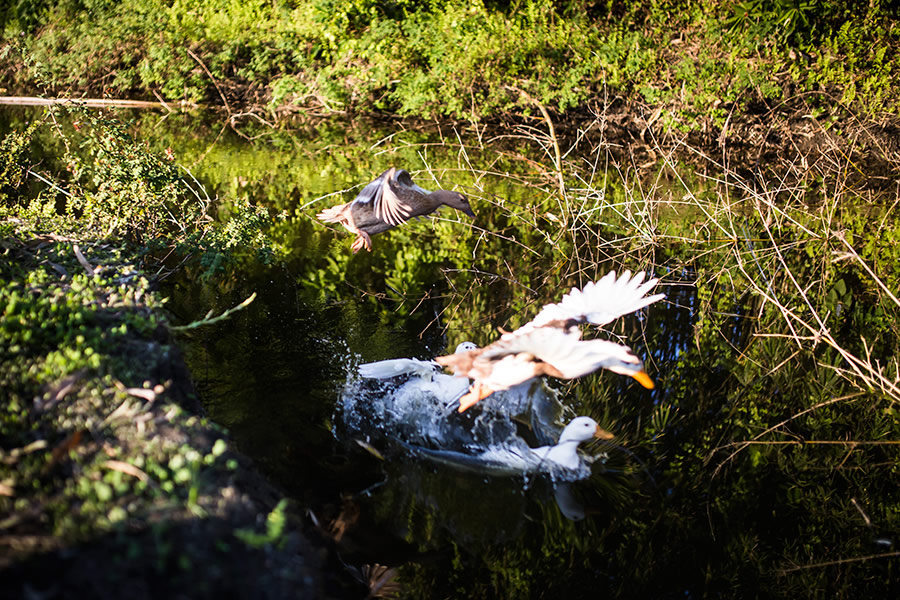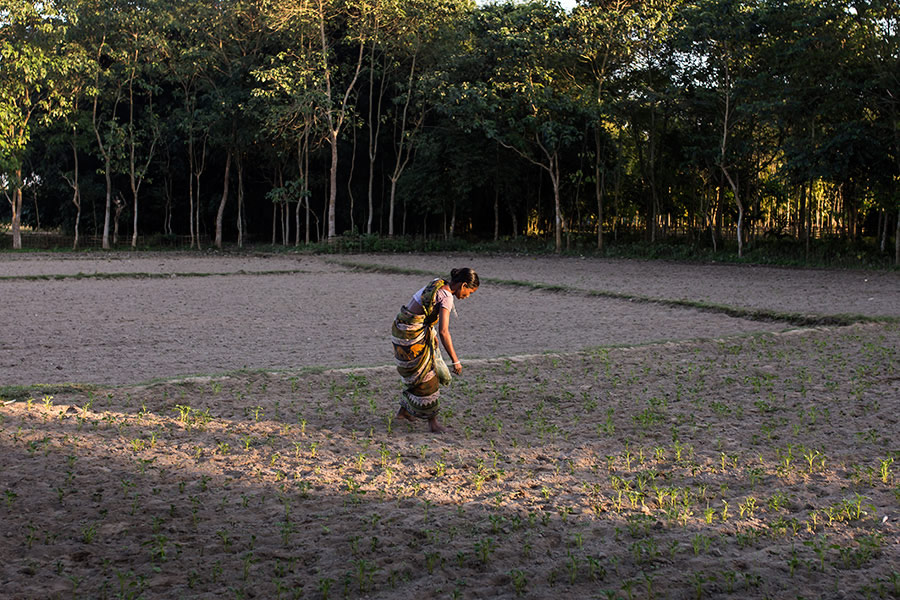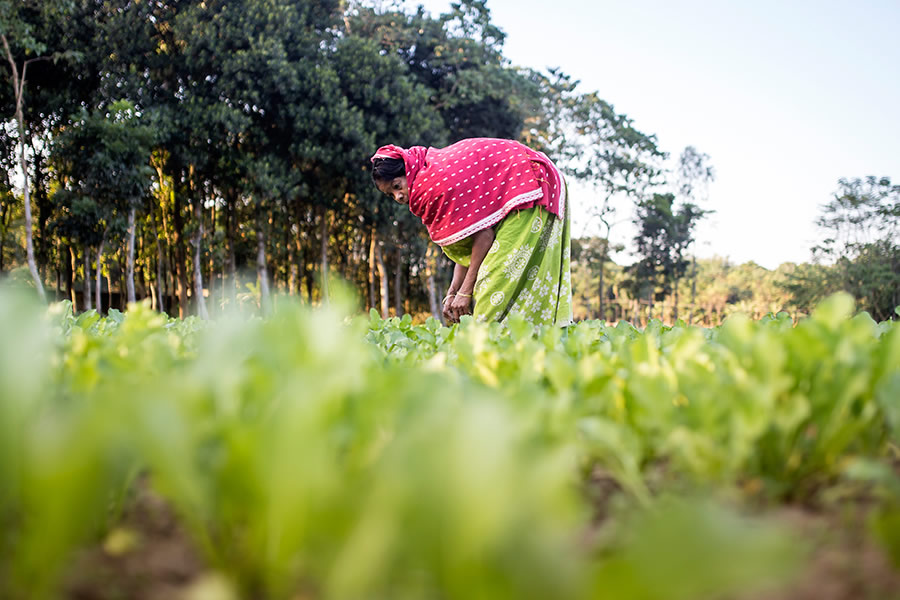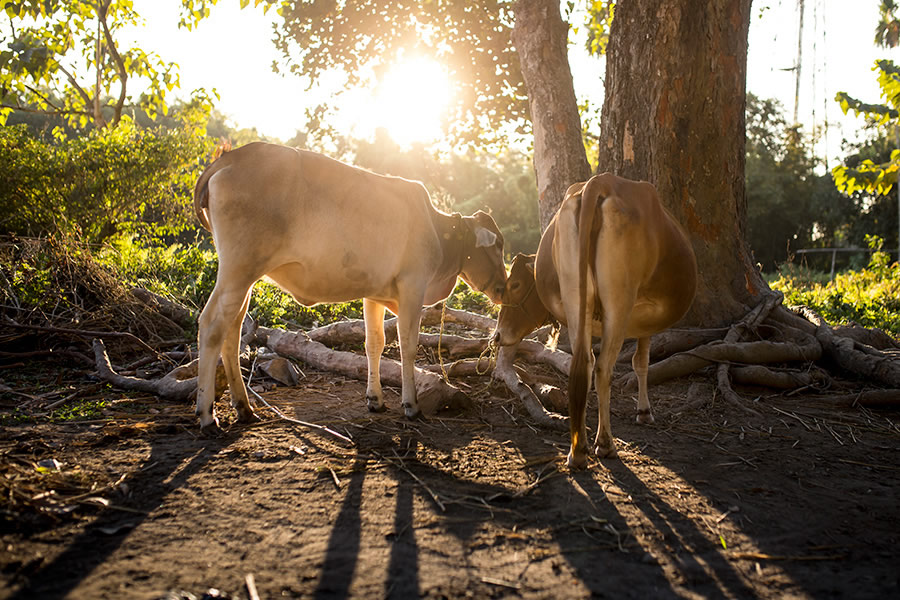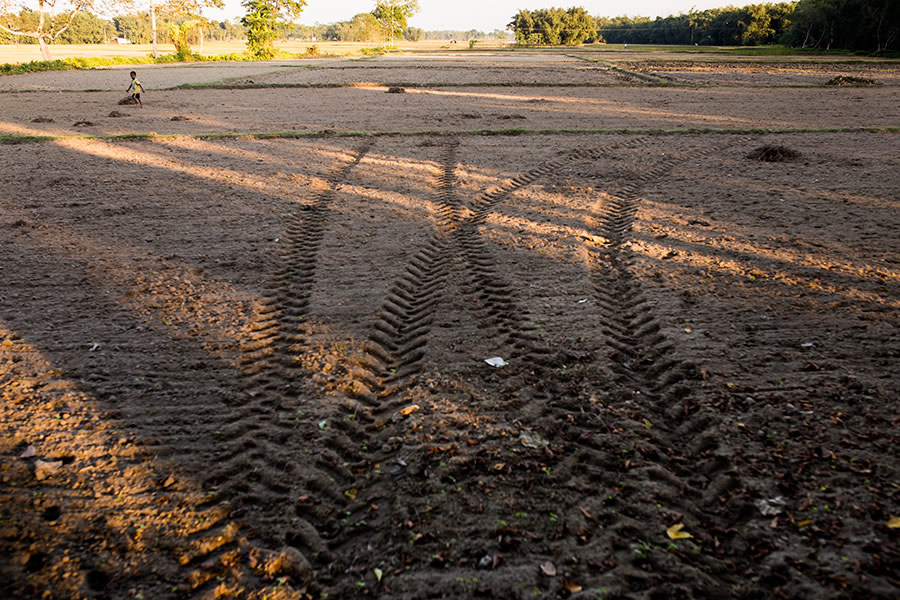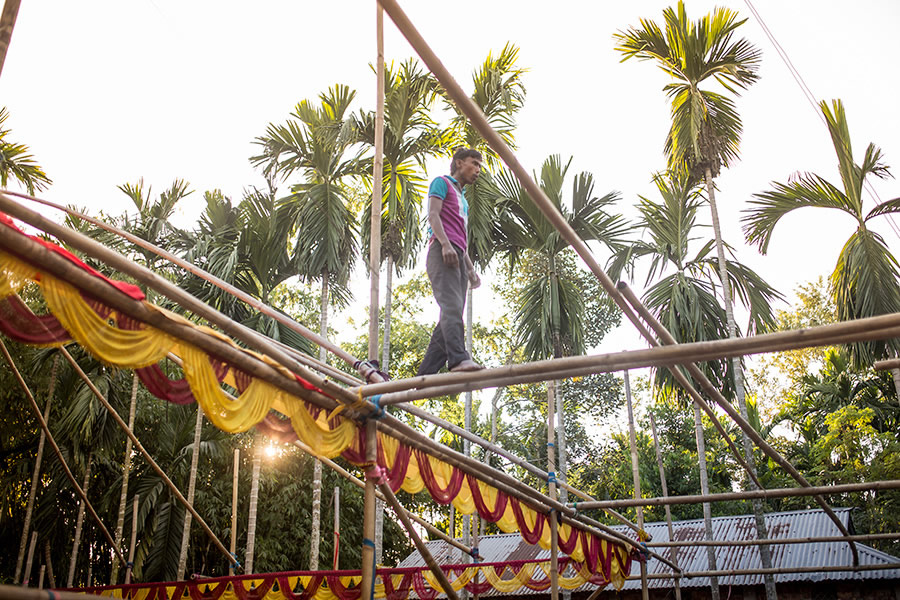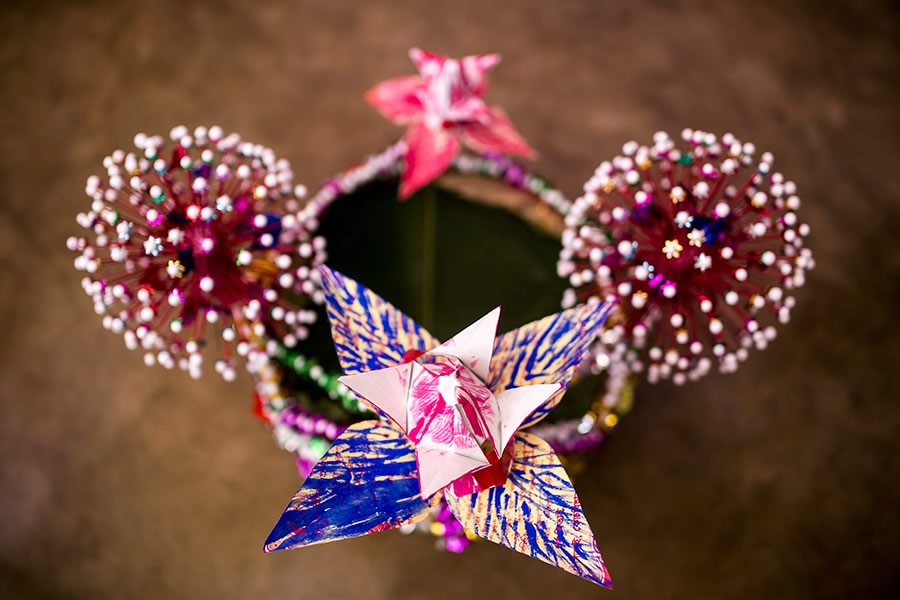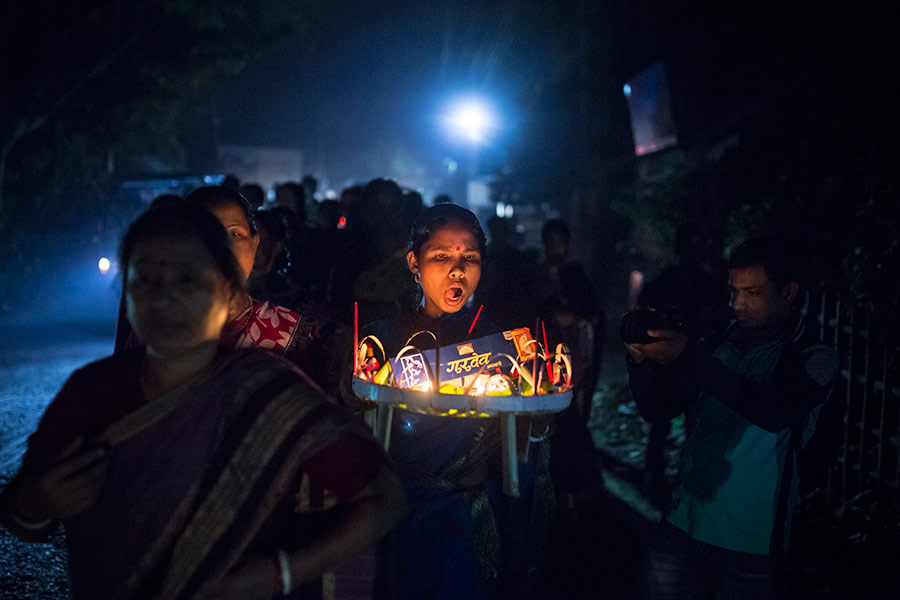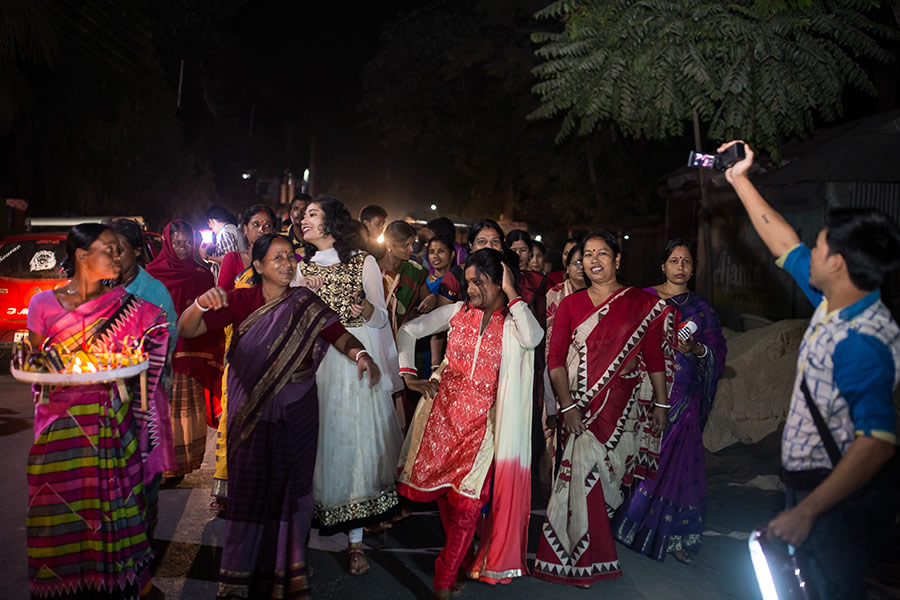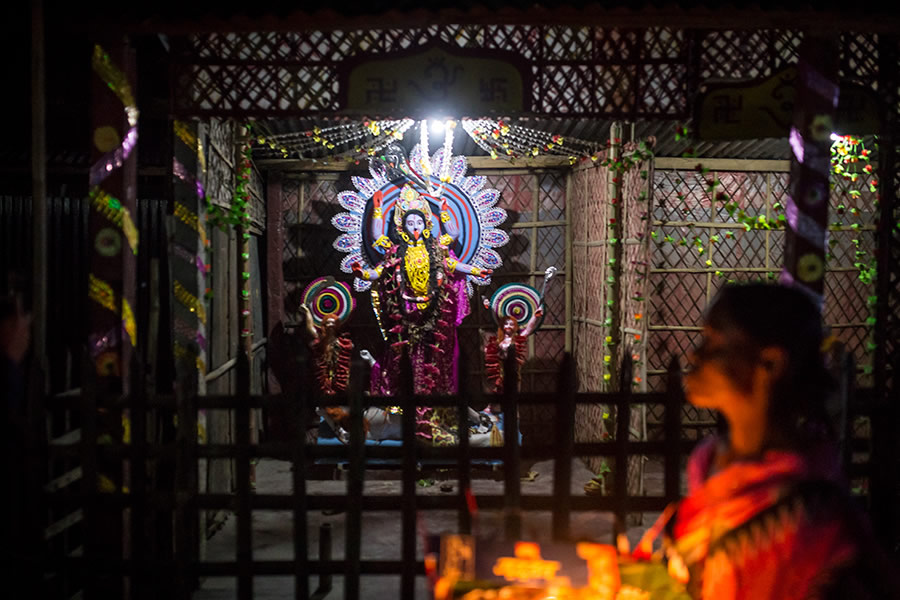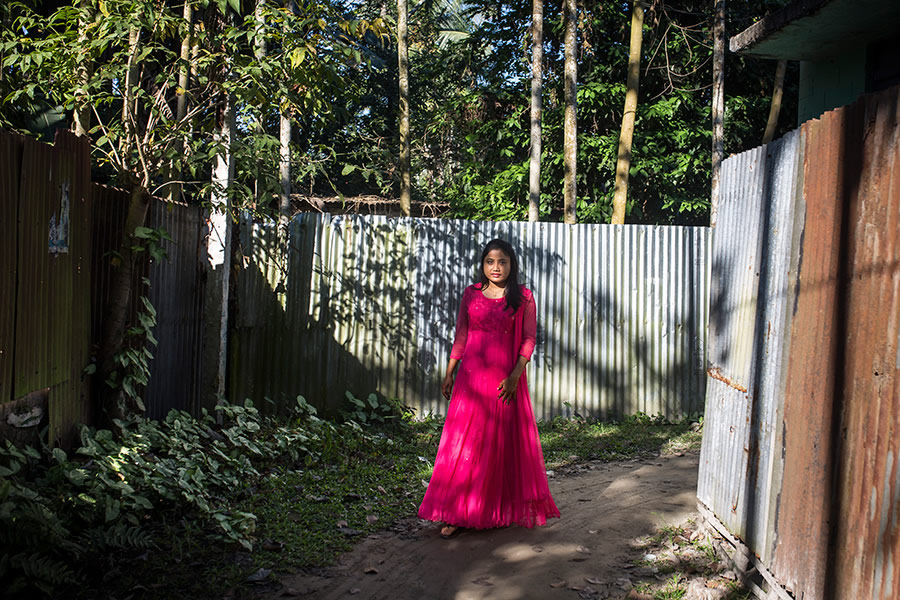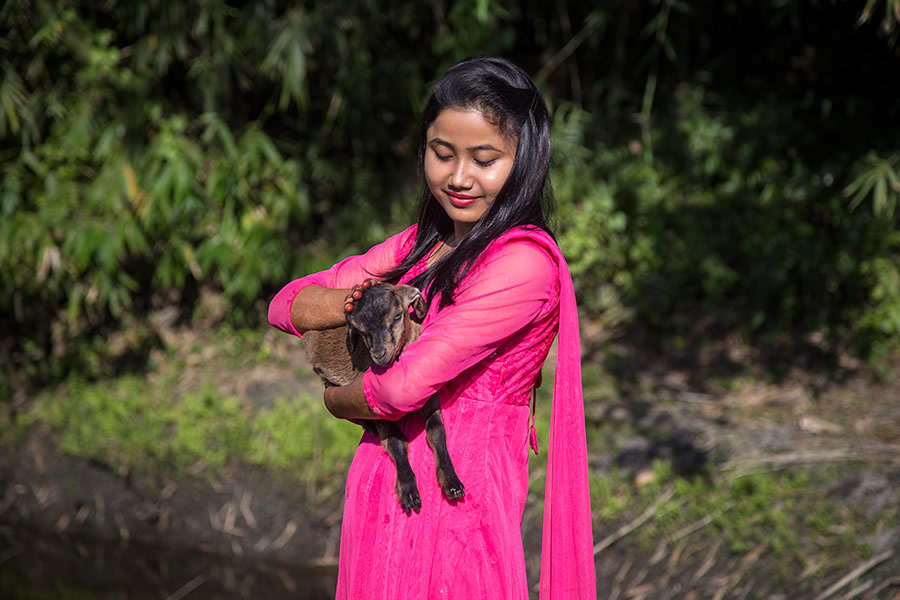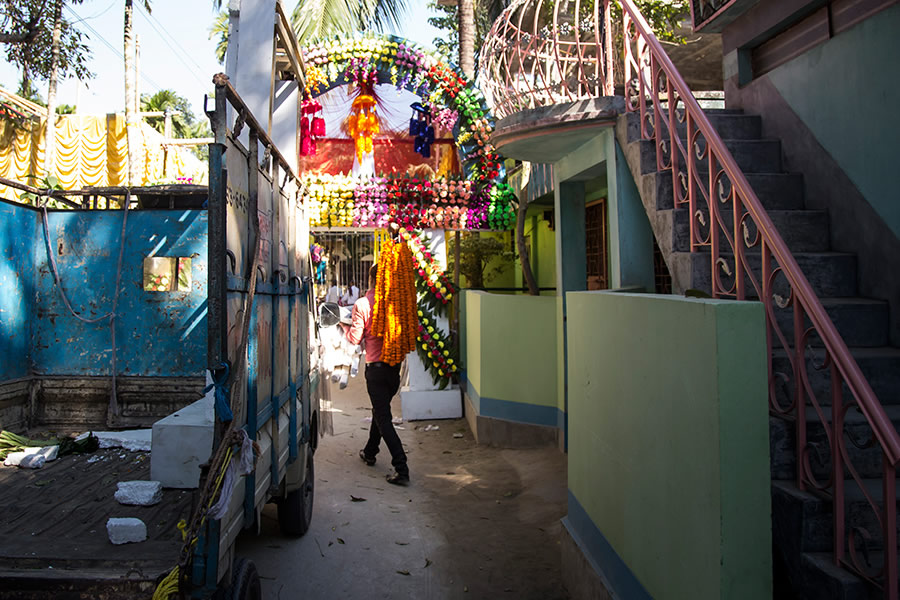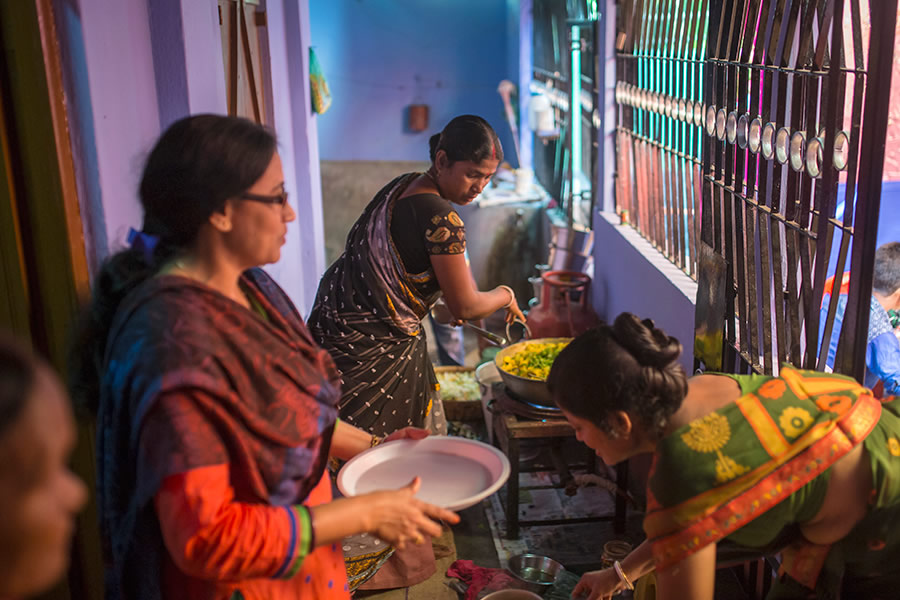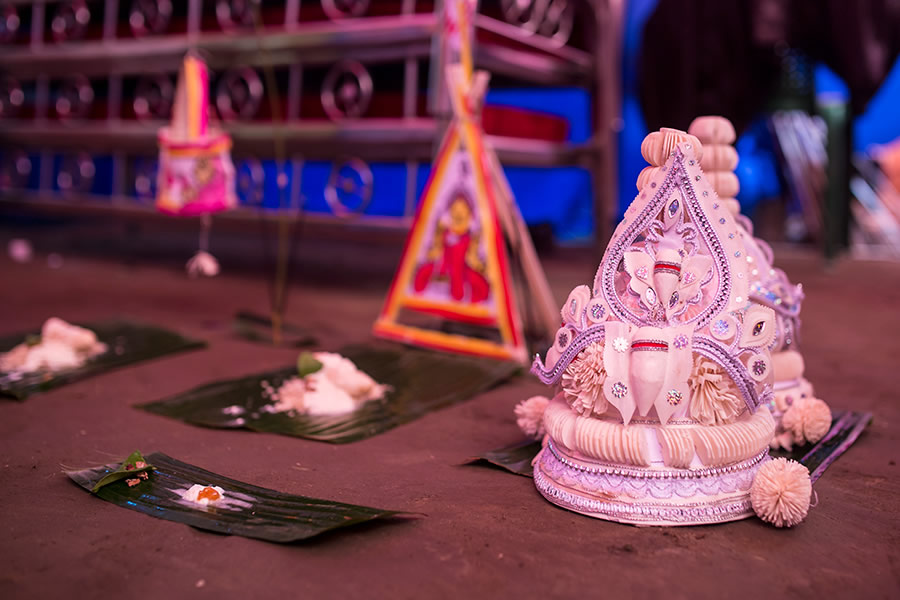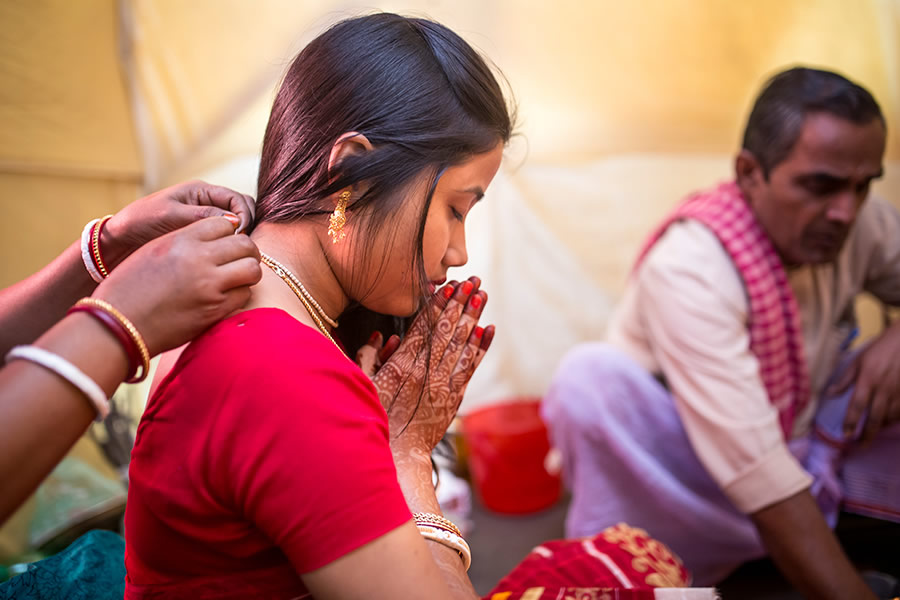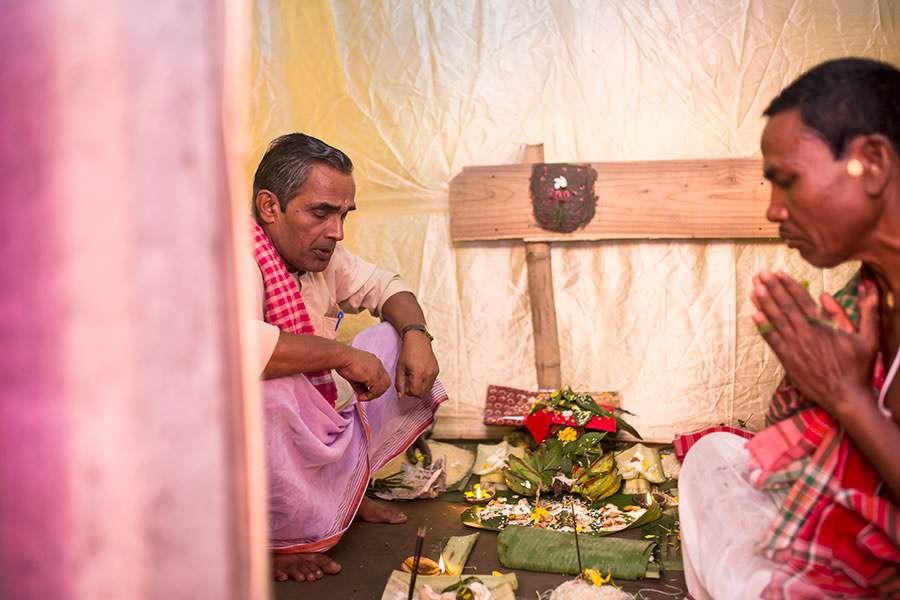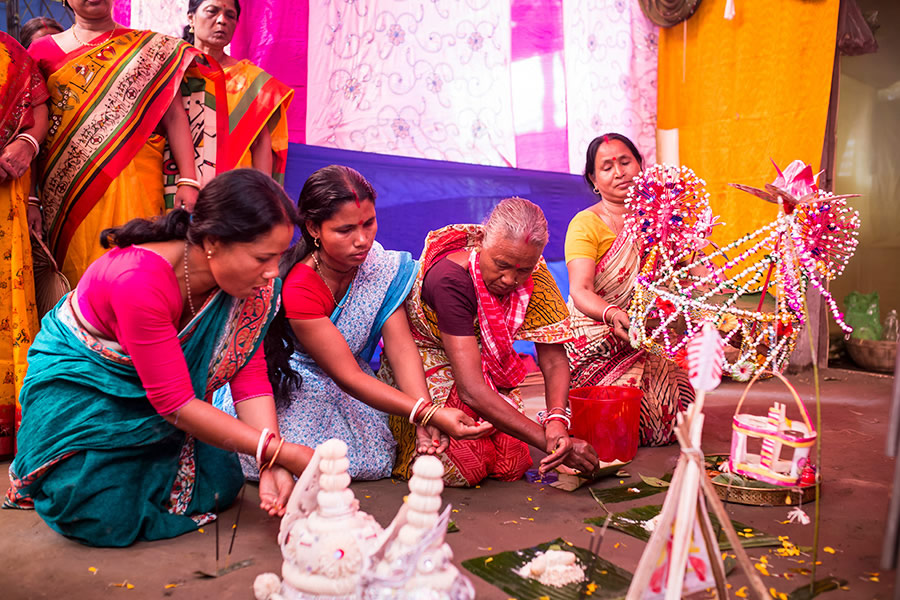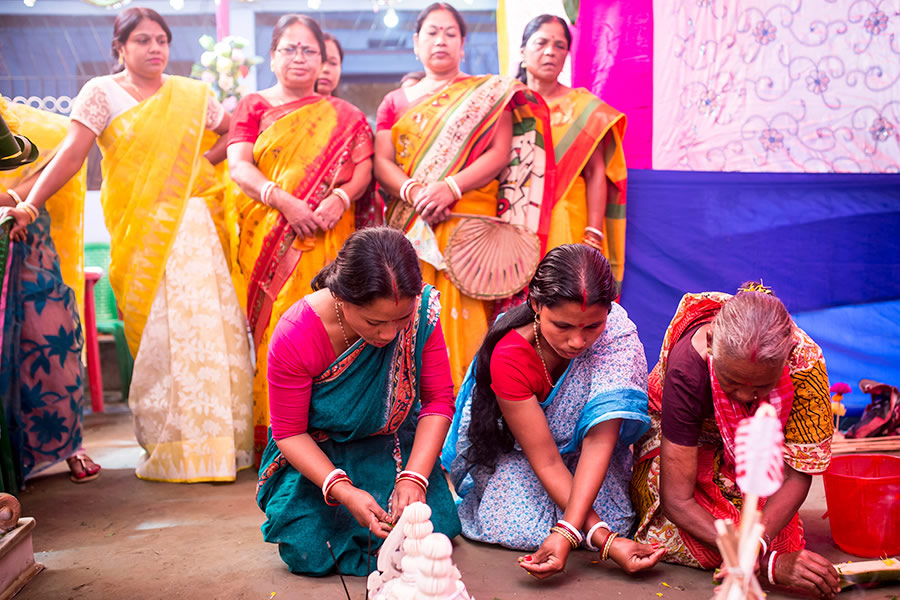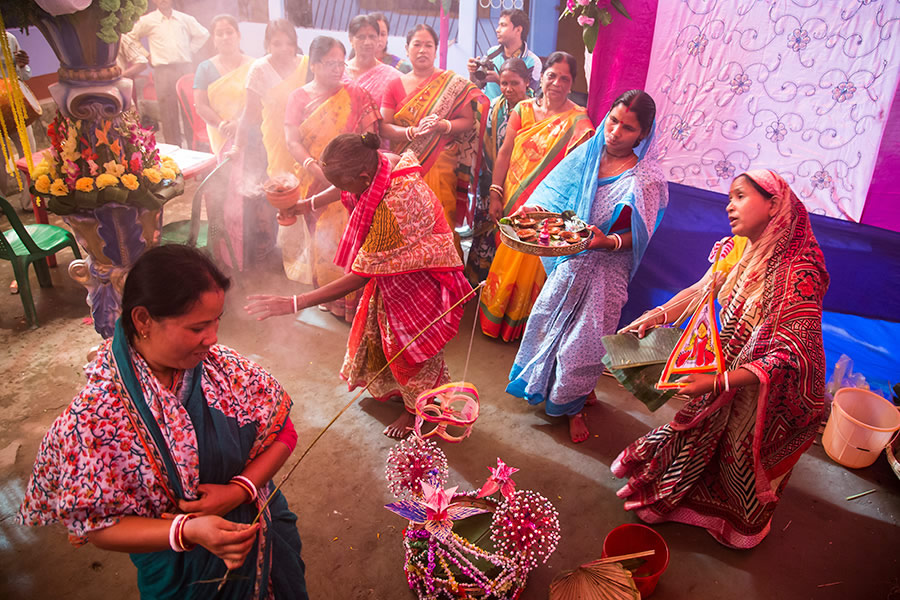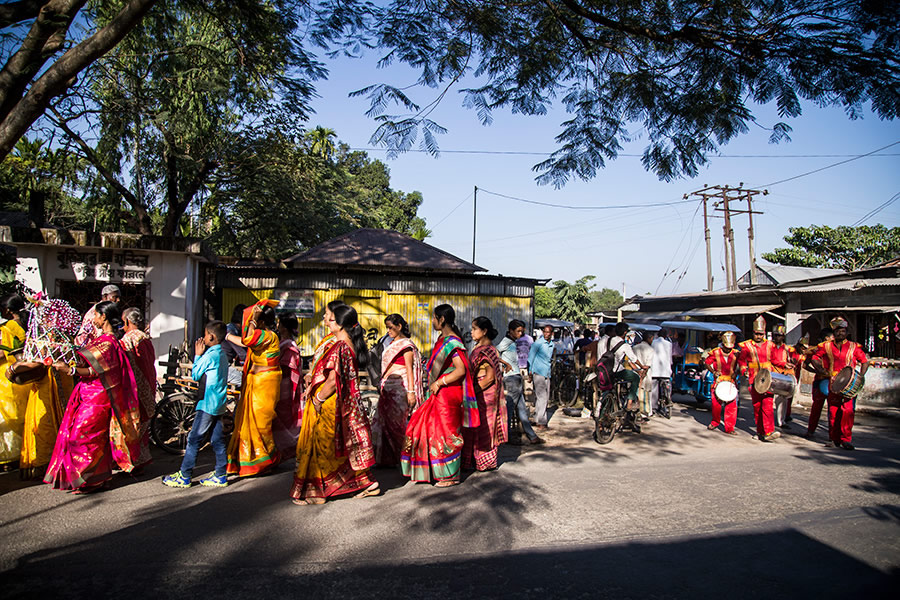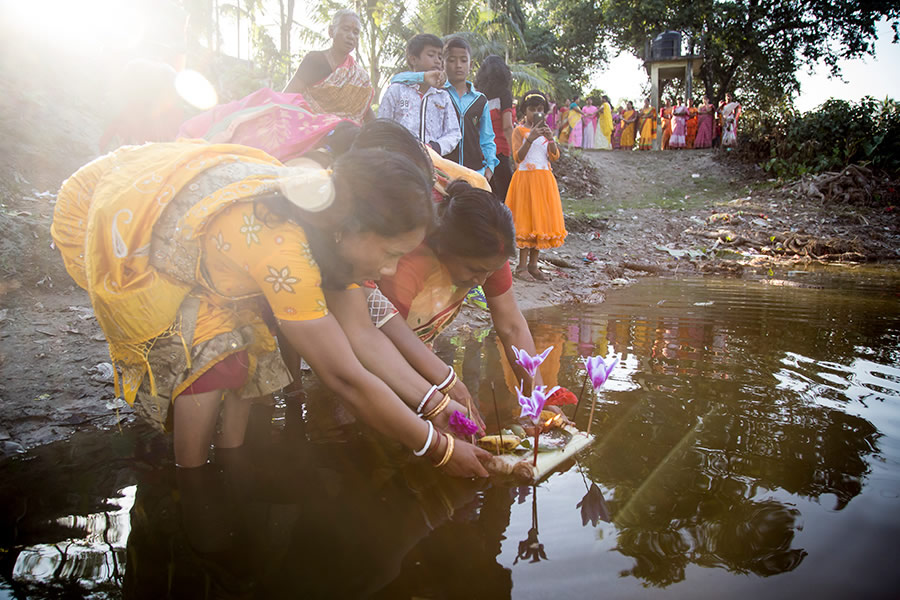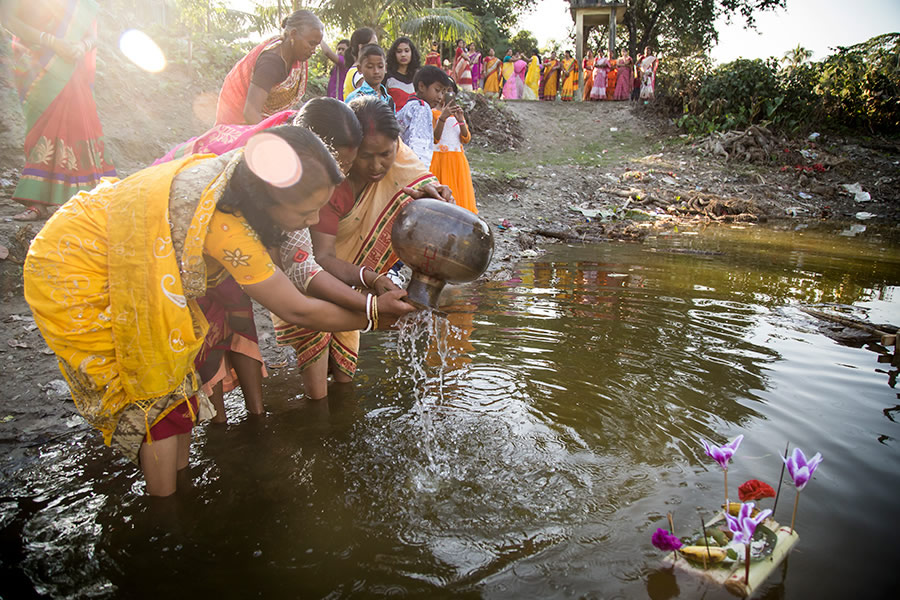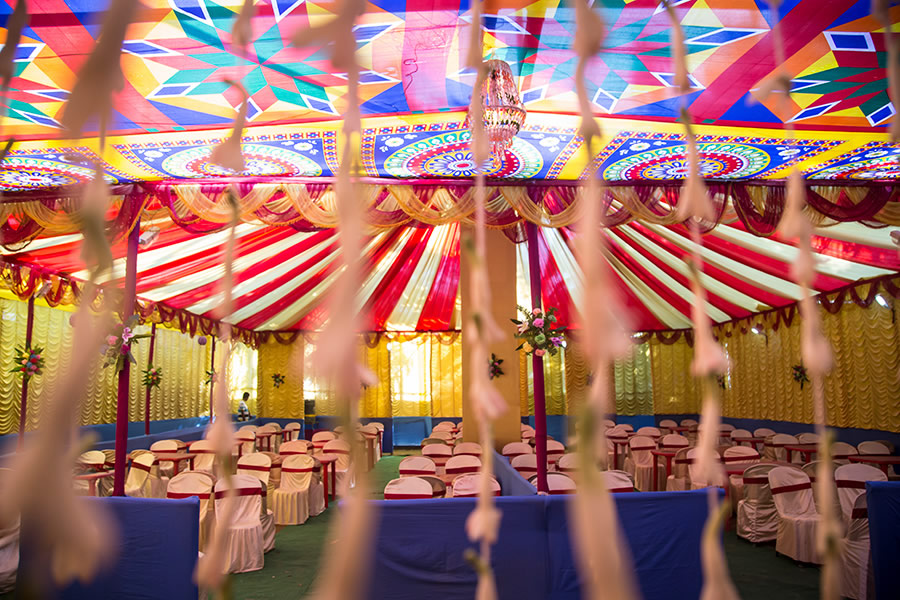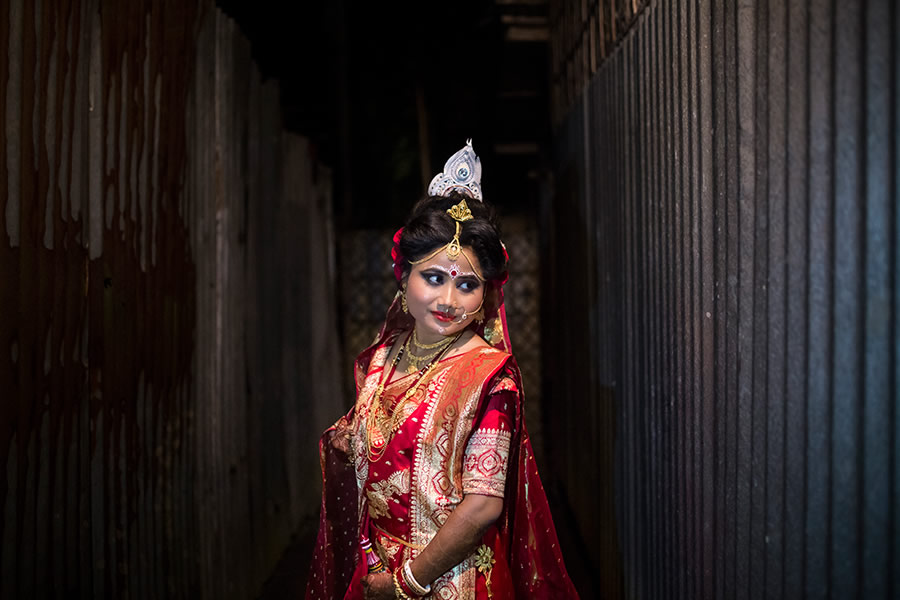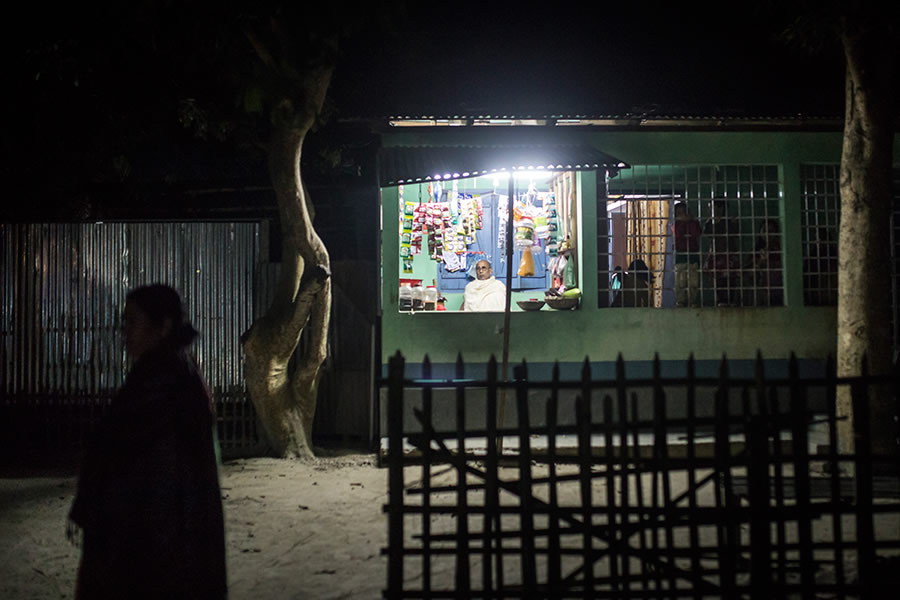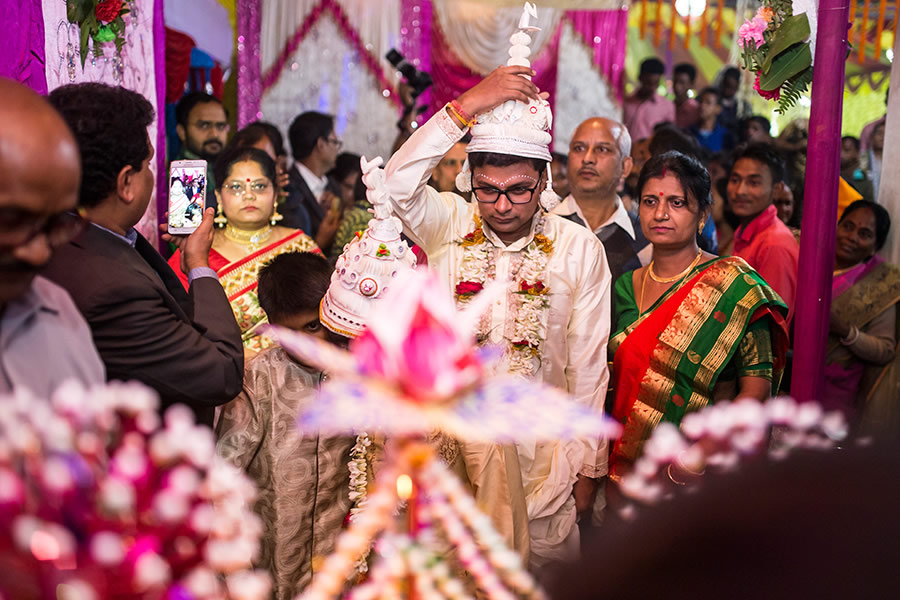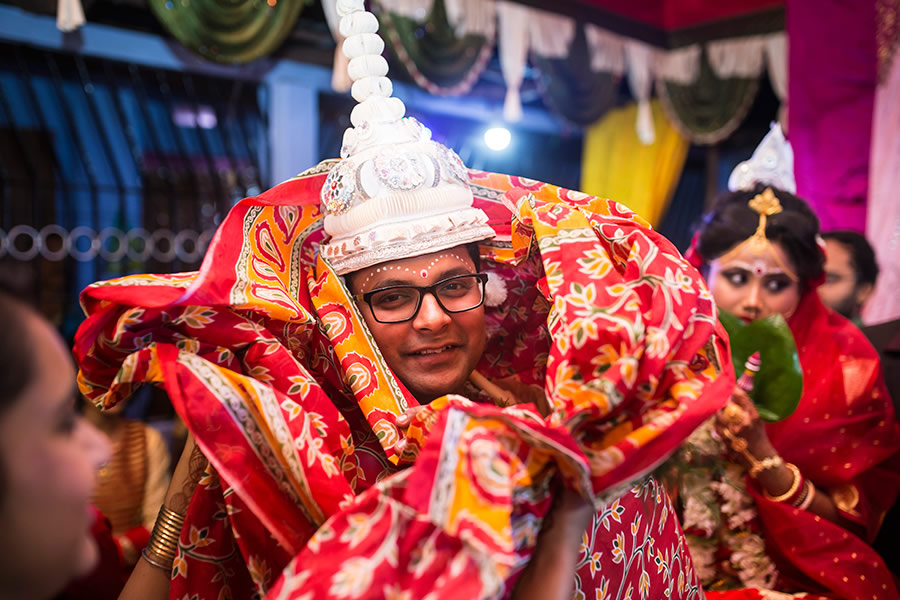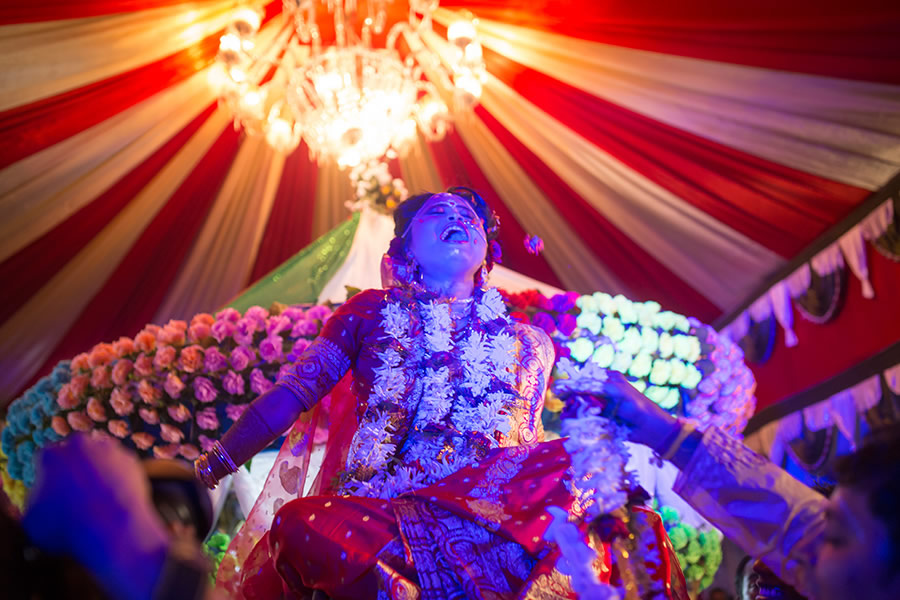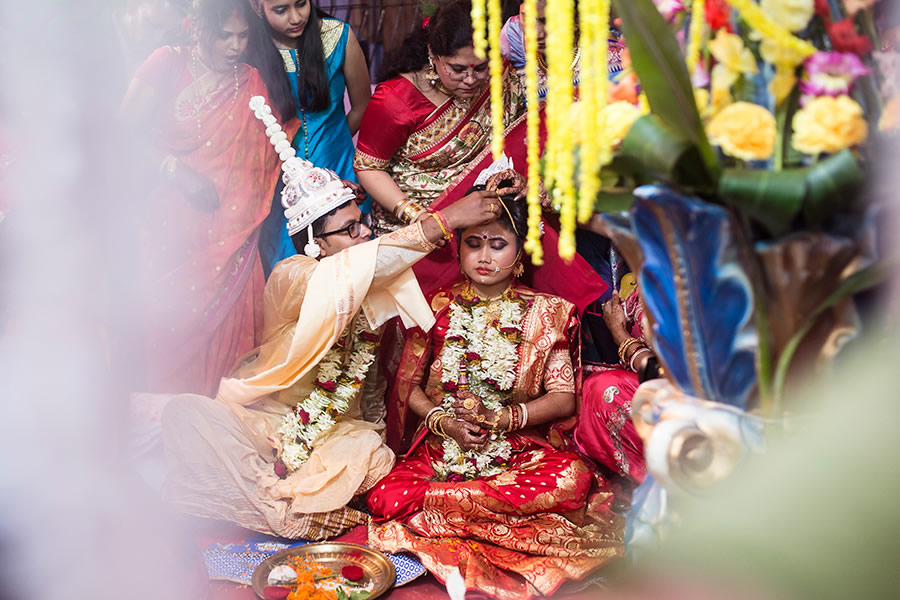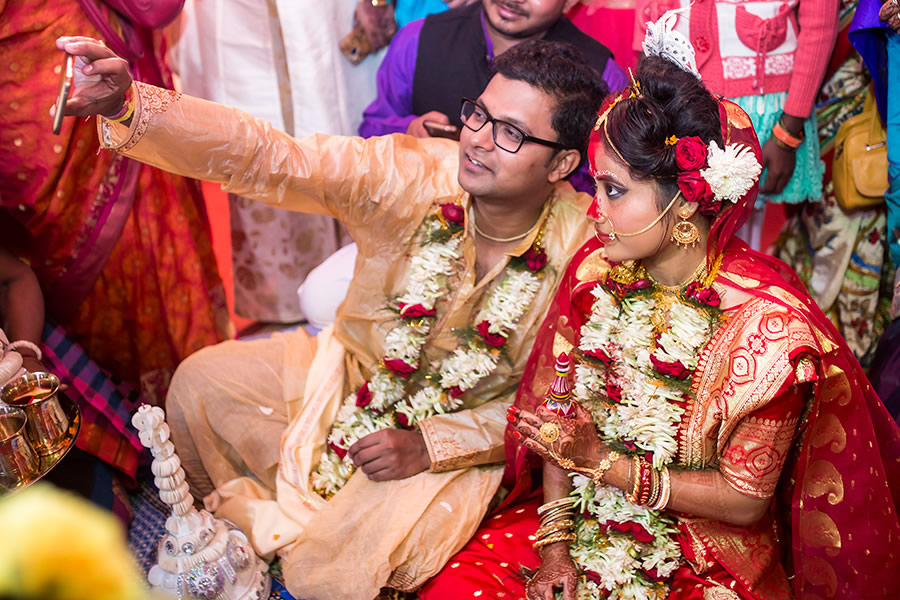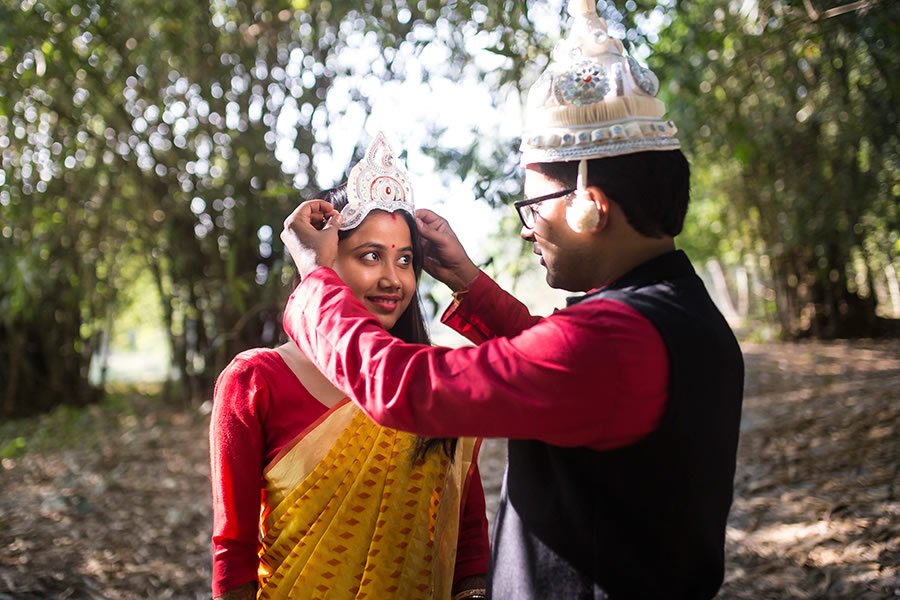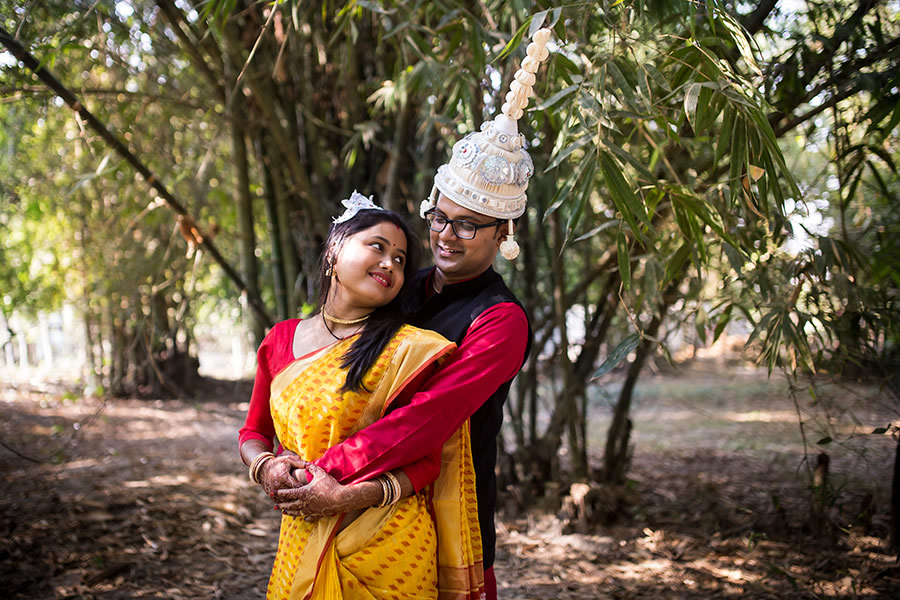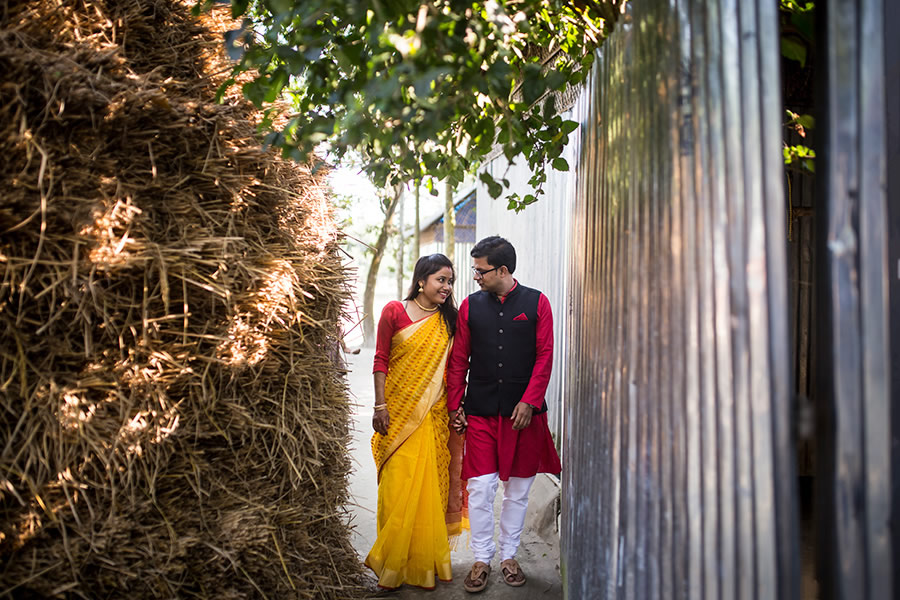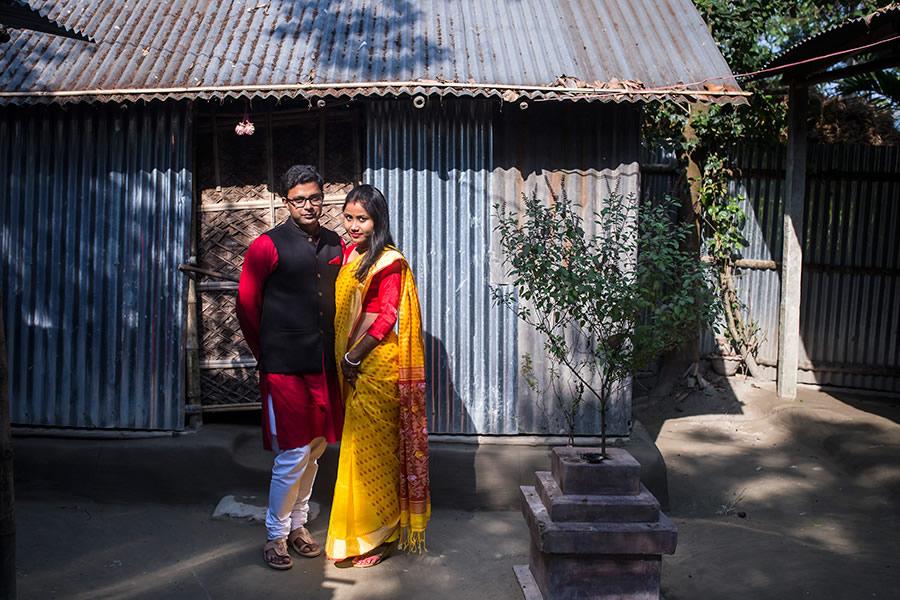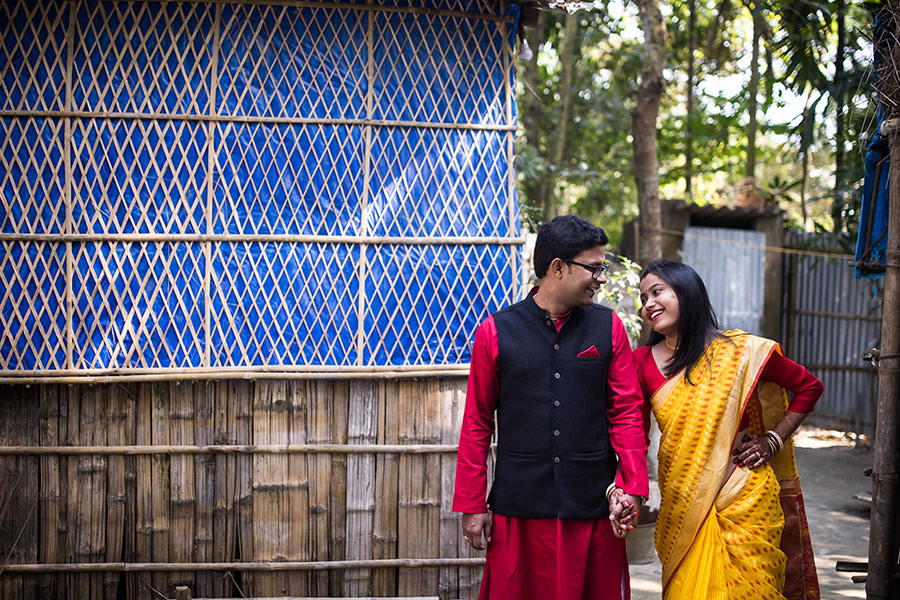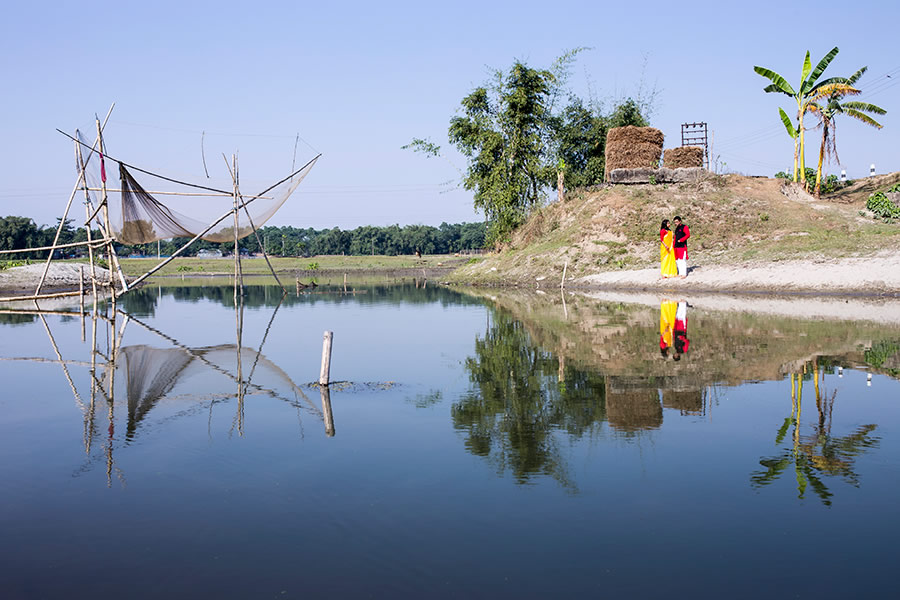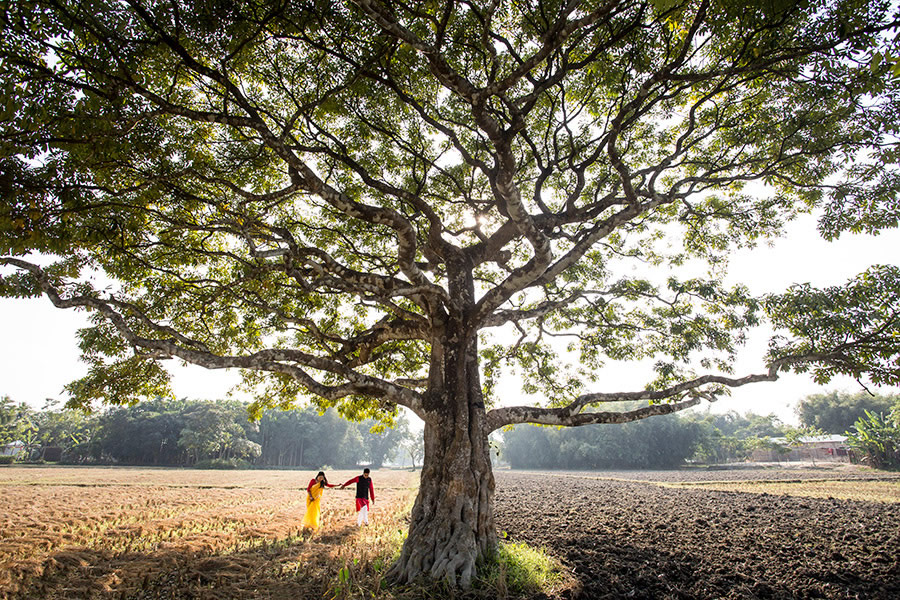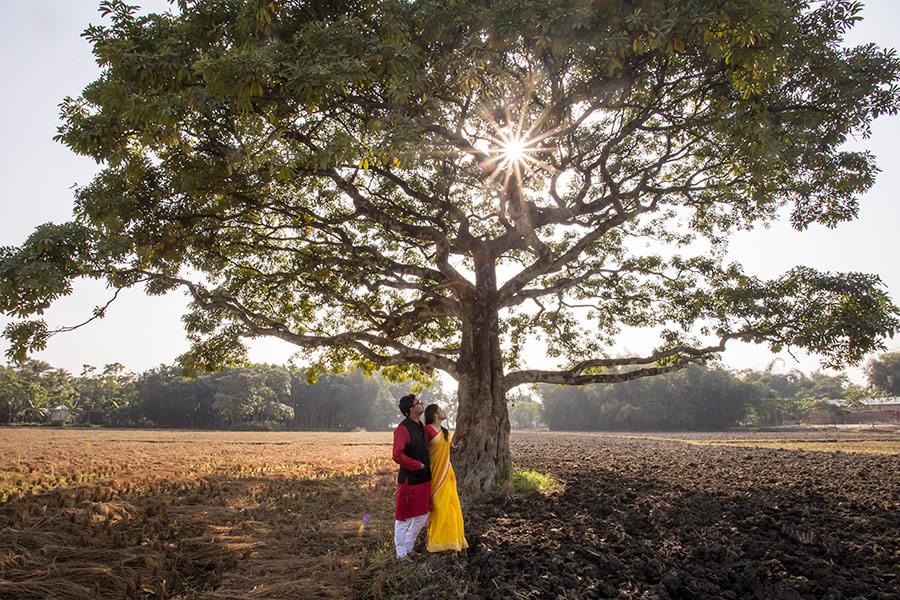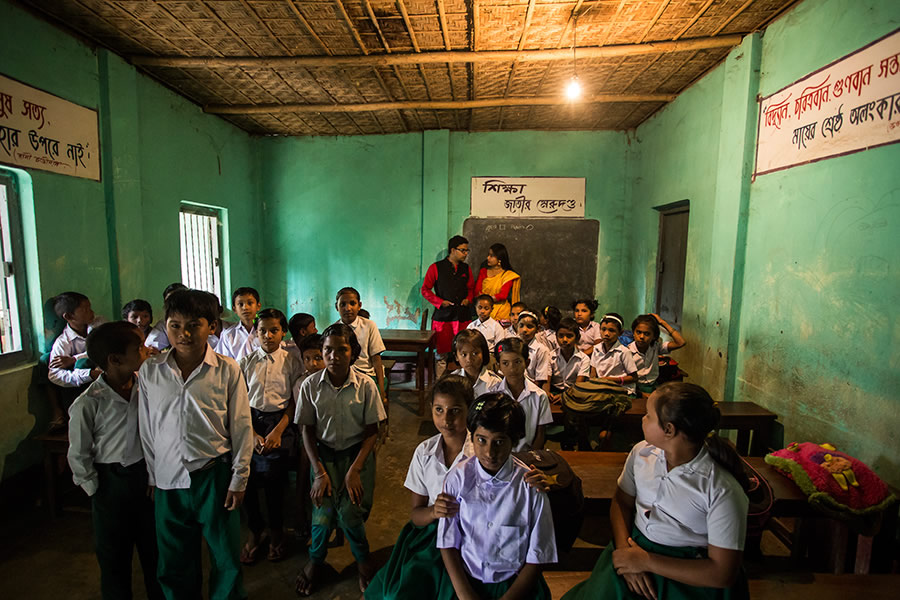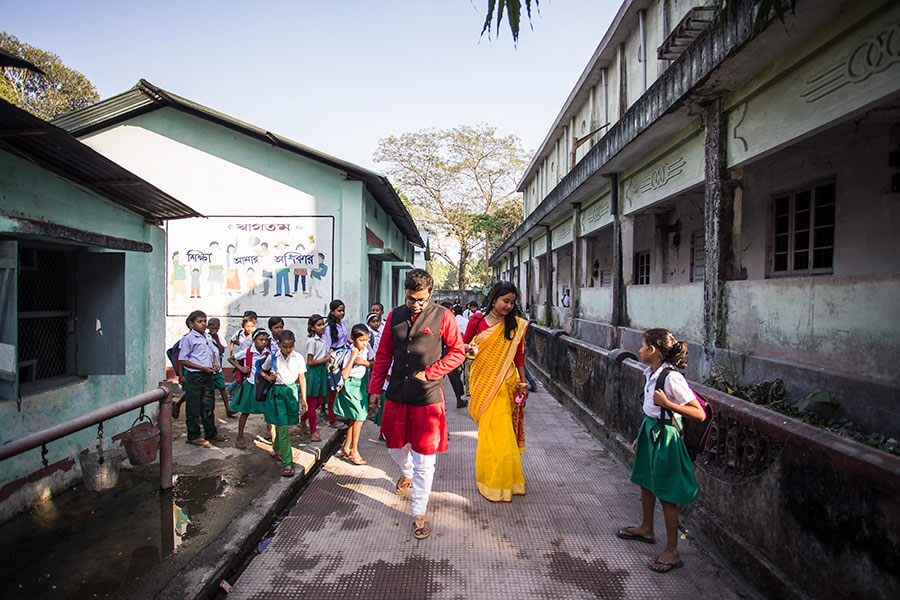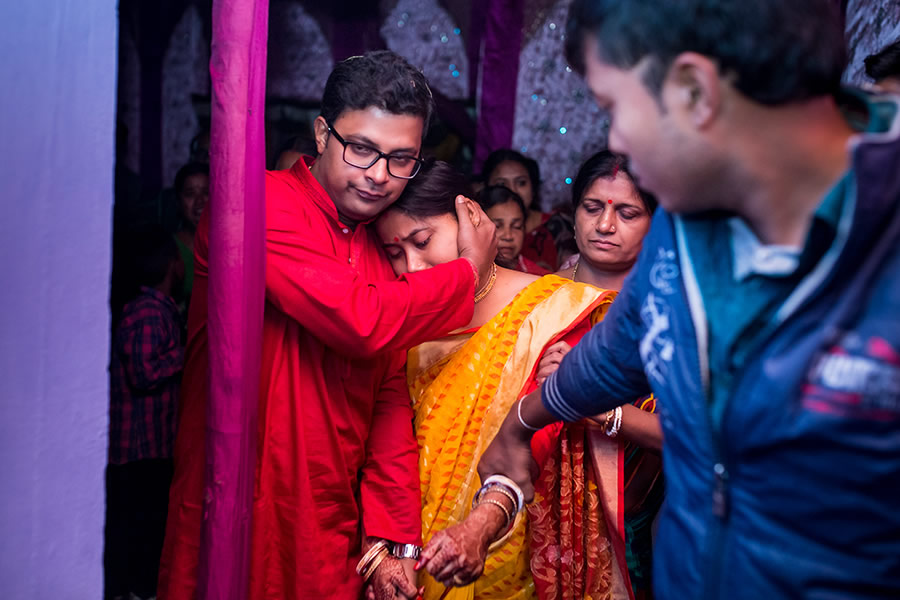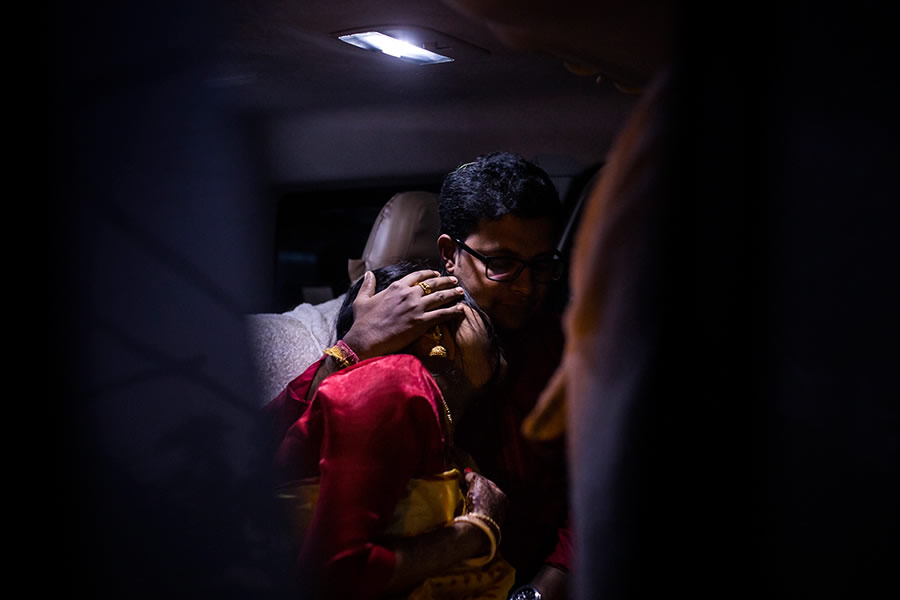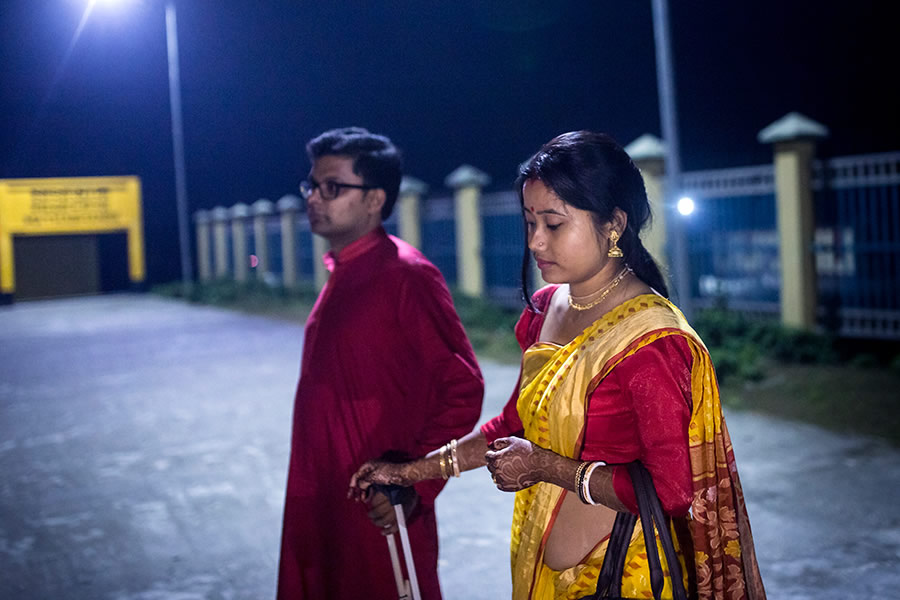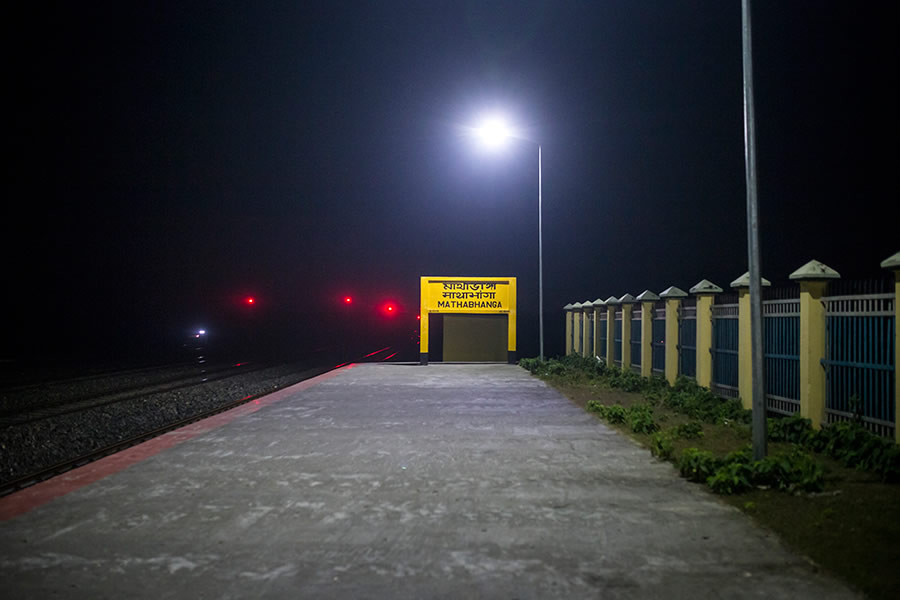 About Madhabendu Hensh
I, Madhabendu Hensh, belong to the league of photographers who quit their engineering career.
As I was born and brought up in a quintessential lower middle class small town (Bankura) Begali family, I never thought of being a photographer. But somehow my subconscious mind nurtured my desire of not doing a nine to five regular job. As an adolescent kid I was very fond of movies, from dancing Govinda to serious Satyajit Ray. After school, I joined Jadavpur University for my Engg. JU was like a whole new world, an eye opener in a word. Since I was not brought up in lavish ambiance I didn't have that scope to inherit any hobby like music or painting. JU helped me to acquire those gaps.
Photography, music , movies, friends of various background. A window for fresh air. After graduation I joined a renowned IT company in Kolkata. While doing the job I started thinking of photography seriously in 2010. The weekends became more hectic for the photowalks. I became friends with various photographers from Kolkata and other cities whom I would love to consider as my teachers. From 2012 I started wedding photography and in 2014 after a lot of emotional atyachar I quit my job and became a full time photographer. So that's my journey.
I'm a wedding photographer based in Kolkata. Travel photography is like oxygen for me. Still in the process of learning new things every day.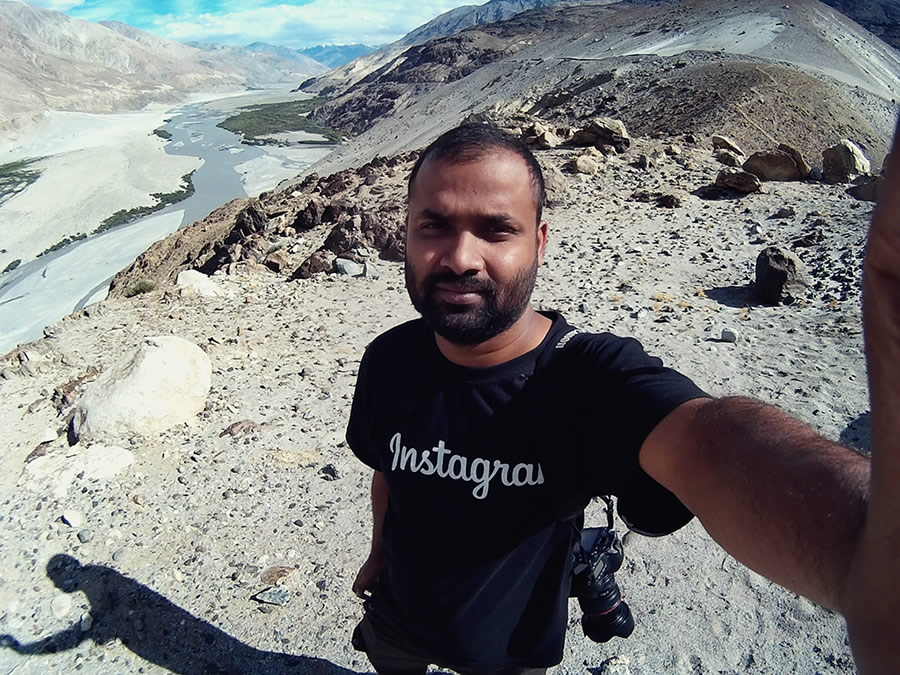 You can find Madhabendu Hensh on the Web:
Copyrights:
All the pictures in this post are copyrighted Madhabendu Hensh. Their reproduction, even in part, is forbidden without the explicit approval of the rightful owners.