Vrindhavan, which served as the backdrop of one of the greatest love stories of the Mahabharata has a darker side that not many are aware of. This land of love also serves as the dwelling place for widows from across the country. India has tens of millions of widows who move to this place every year and find solace in the town that serves to be their haven for a long time. But then, it is not as soothing as it sounds for their livelihood is not an encouraging story one would like to hear. They resonate loneliness and despair, and echoes the state of widows in our country that boasts of its cultural diversity.
Even today, the infamous acts against widows are very much prevalent in the society. They are considered inauspicious and are not much a part of any ceremony that their families hold, including weddings. This had made them dwell anywhere but their own homes. Vrindhavan in that way has truly seen this phenomenon of widows coming in and settling by. This city of widows just witnessed something that served as a strong wave of revolution on the lives of these widows.
Breaking the barriers, thousands of widows celebrated the vibrant Holi festival at the ancient Gopinath temple on 21st March, 2016. They were joined by widows from Varanasi as well. Conch shells blew, flower petals rained and they danced with the bright colours of life that they had been forbidden of for a long time.
1,200 kgs of 'gulal' and different coloured powders, along with 1,500 kgs of rose and marigold petals, were a delight to watch as the happiness spread everywhere. A number of Sanskrit students and scholars joined the celebrations too. Bindeshwar Pathak, a well-known social reformer and founder of Sulabh International who has been campaigning against the ostracisation of widows in the country, also joined in the celebrations.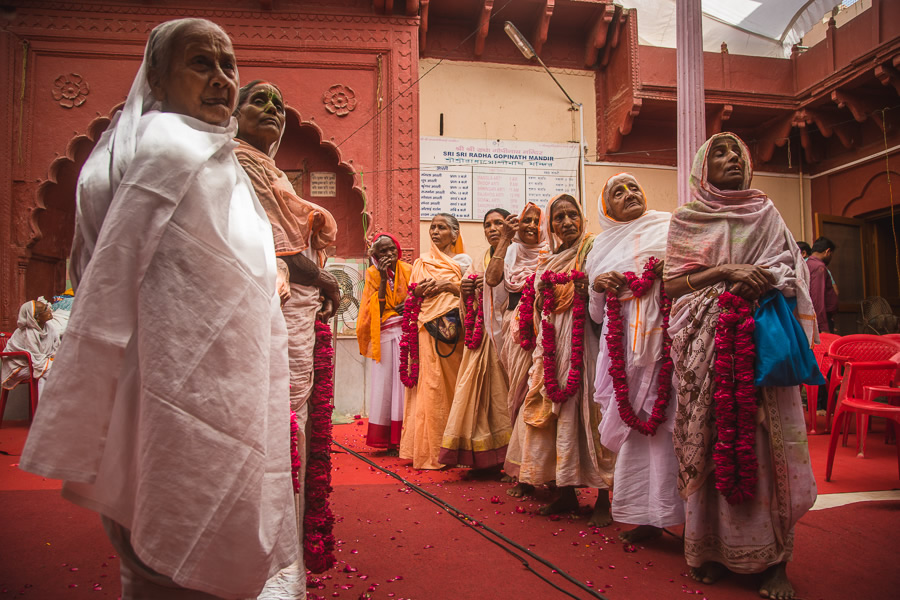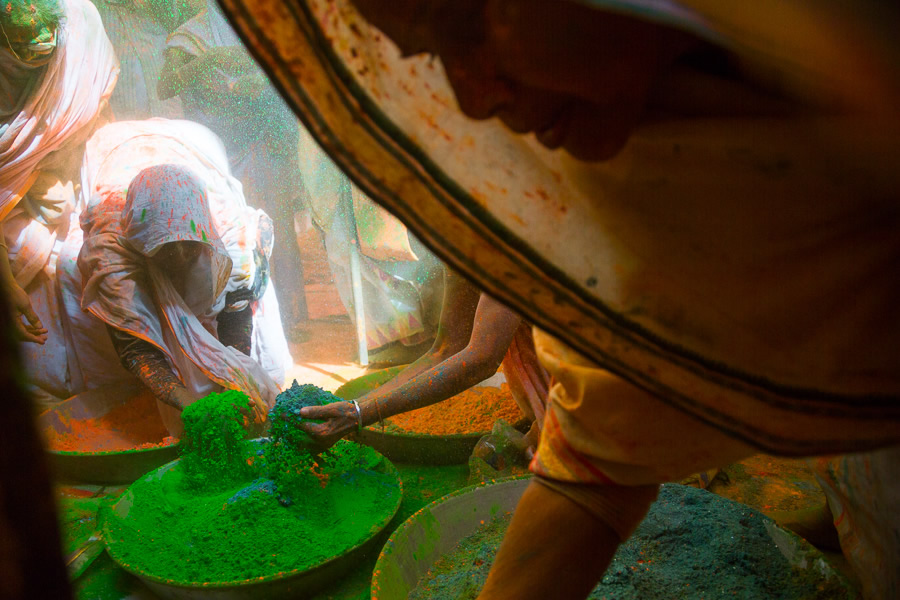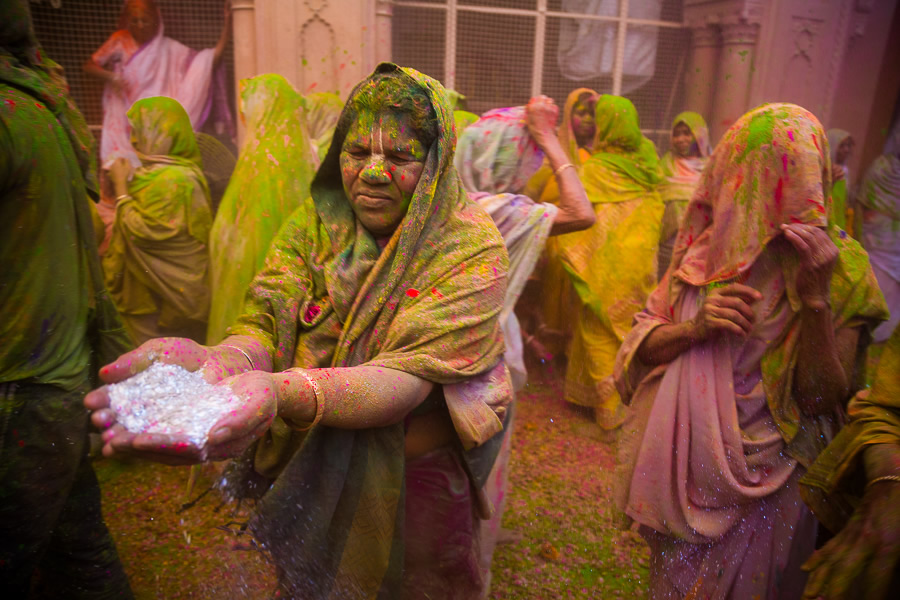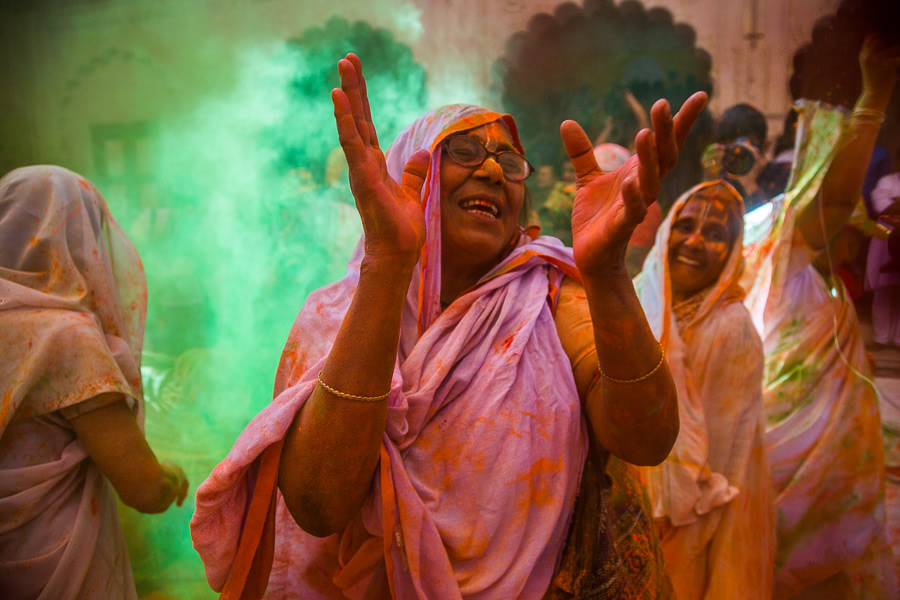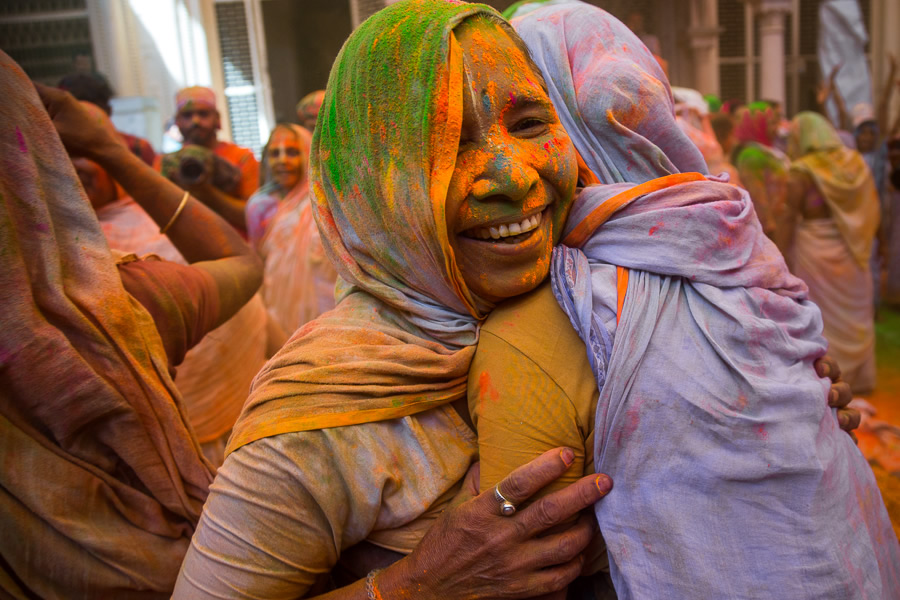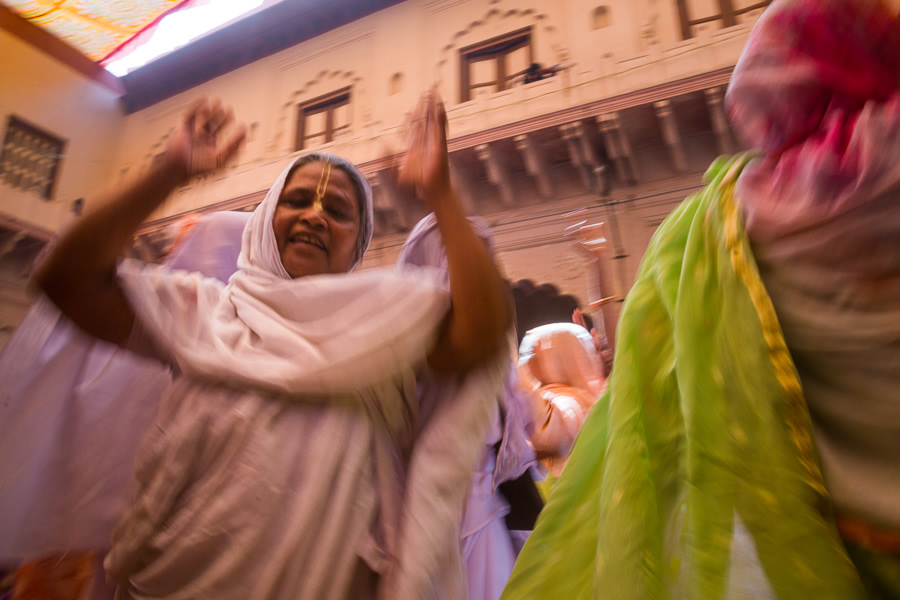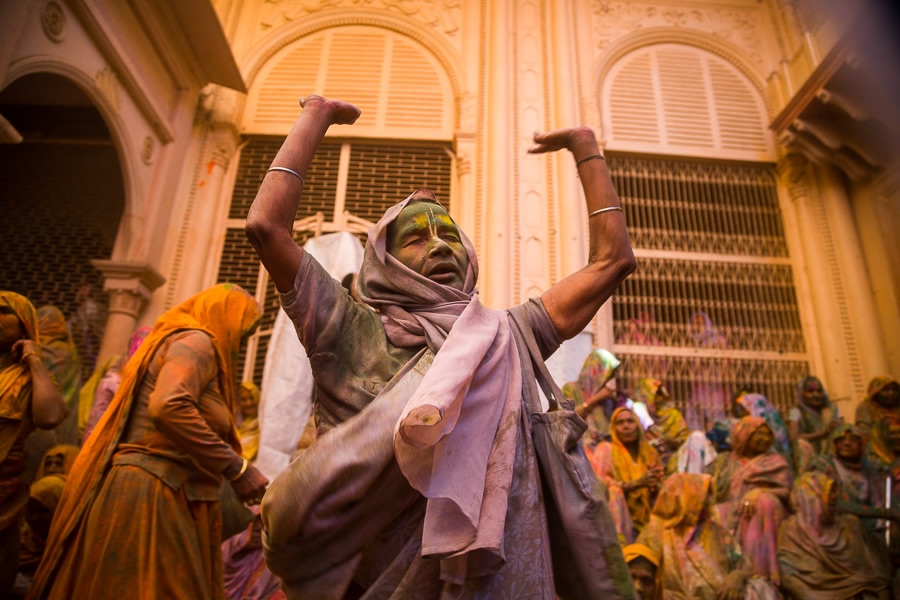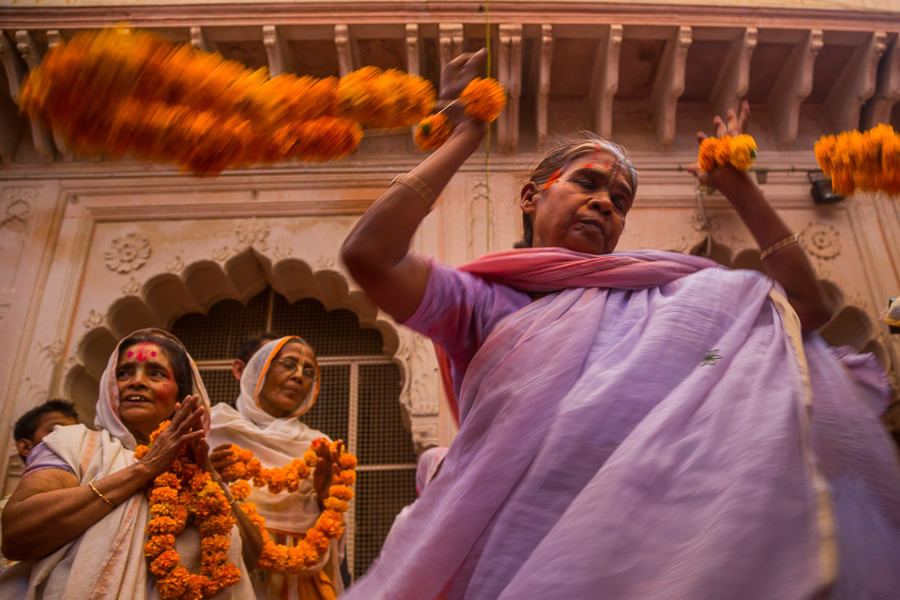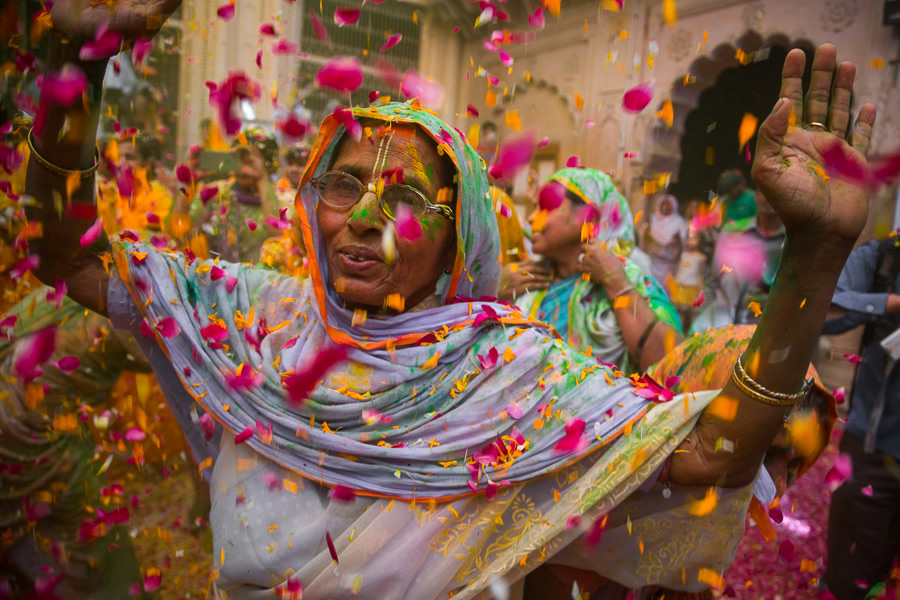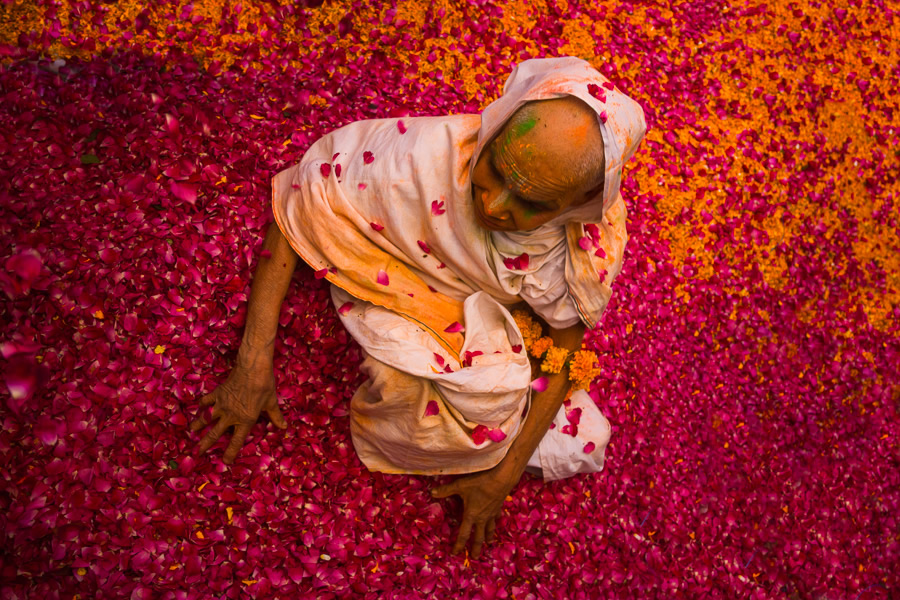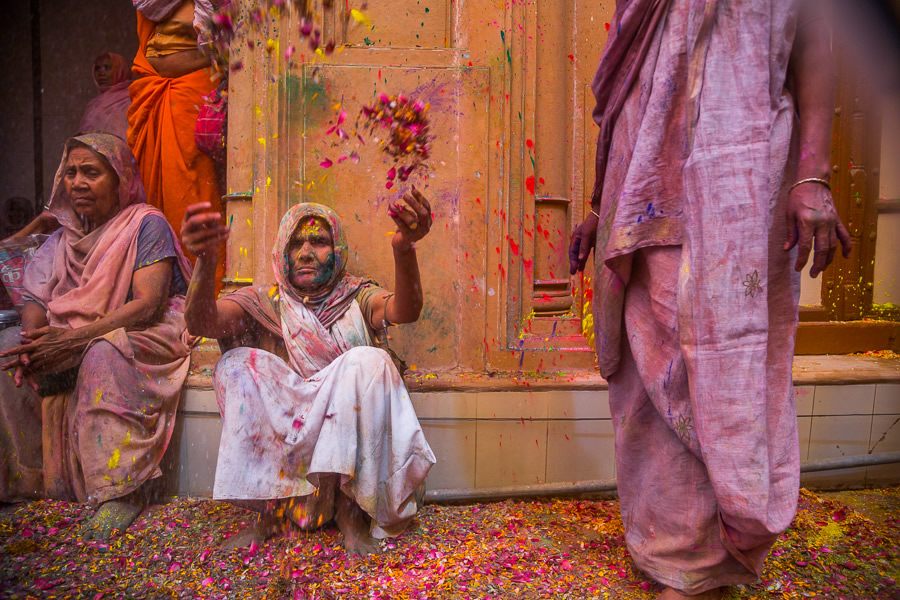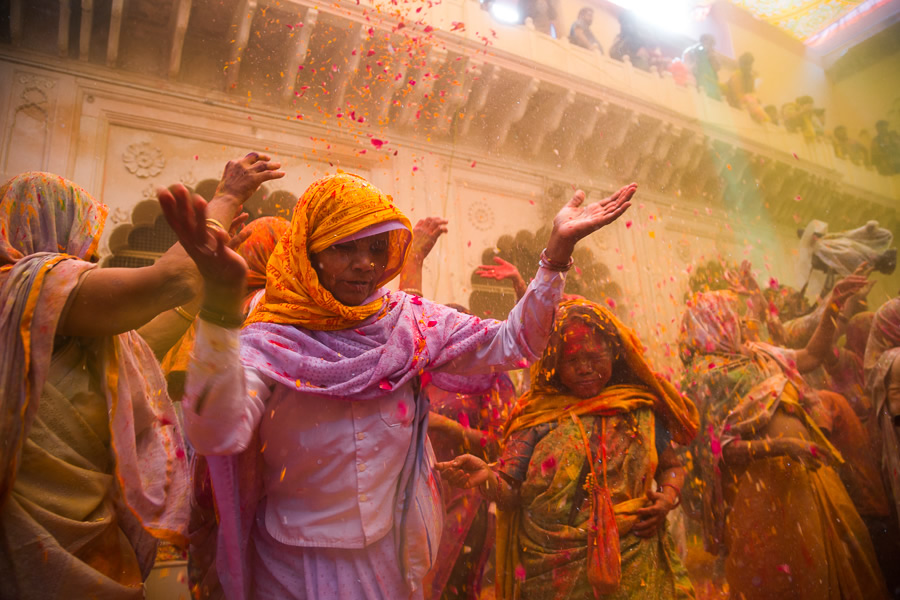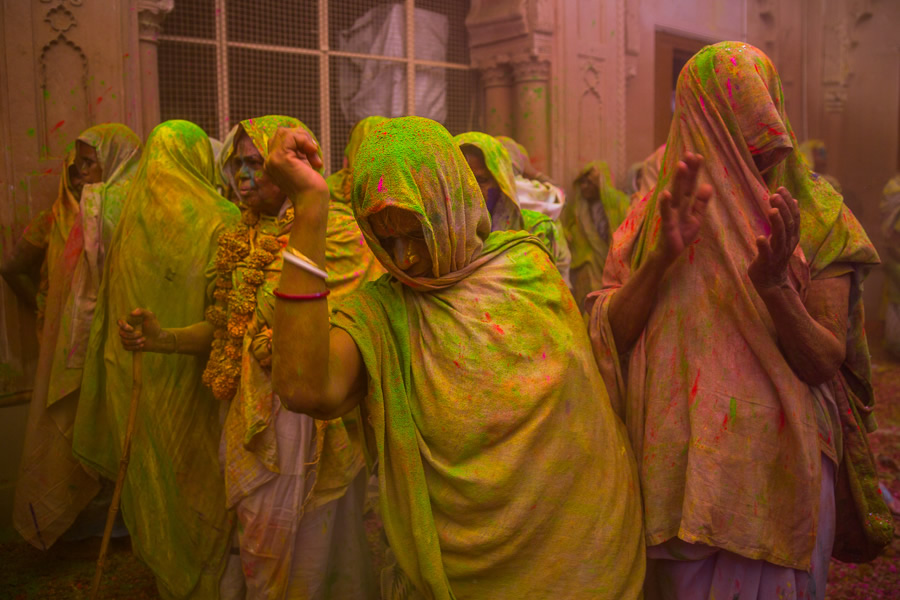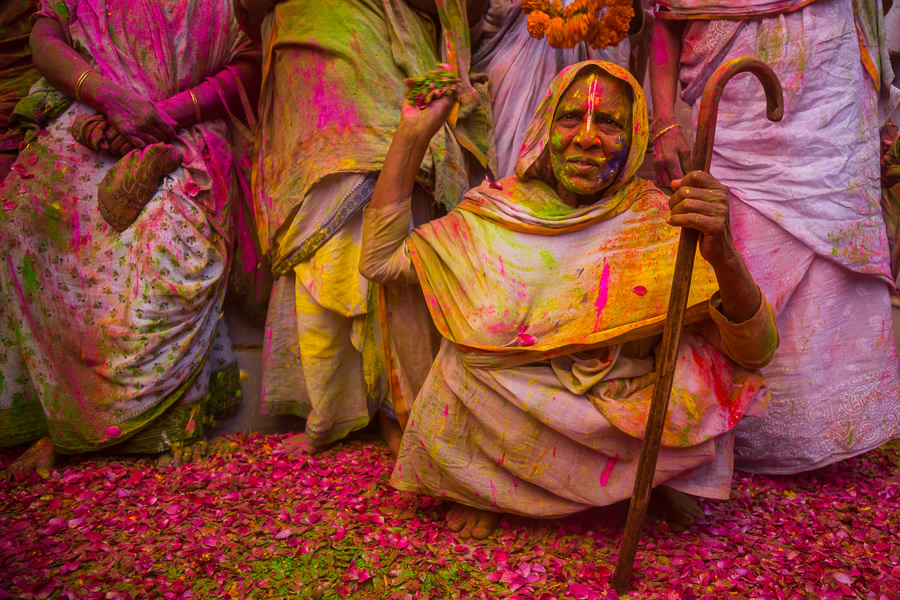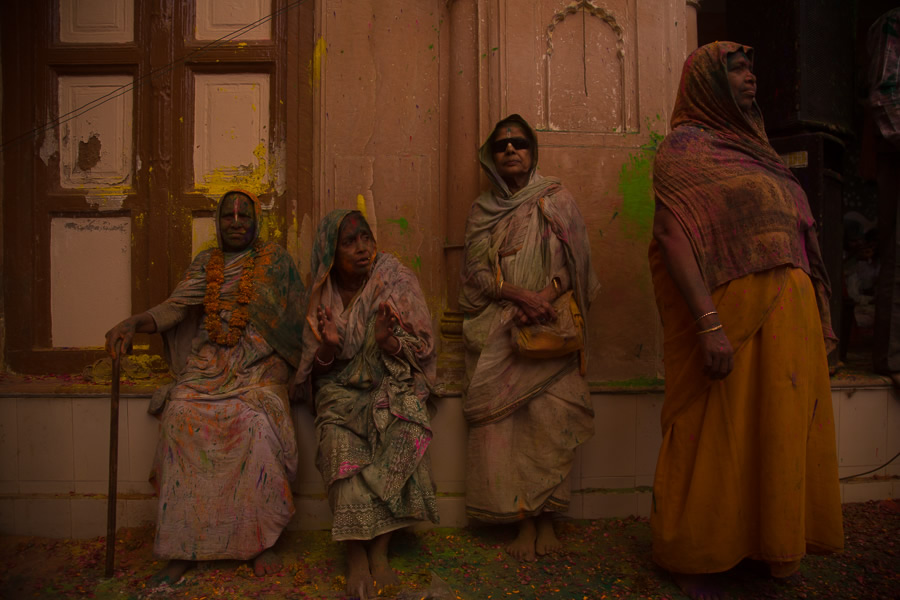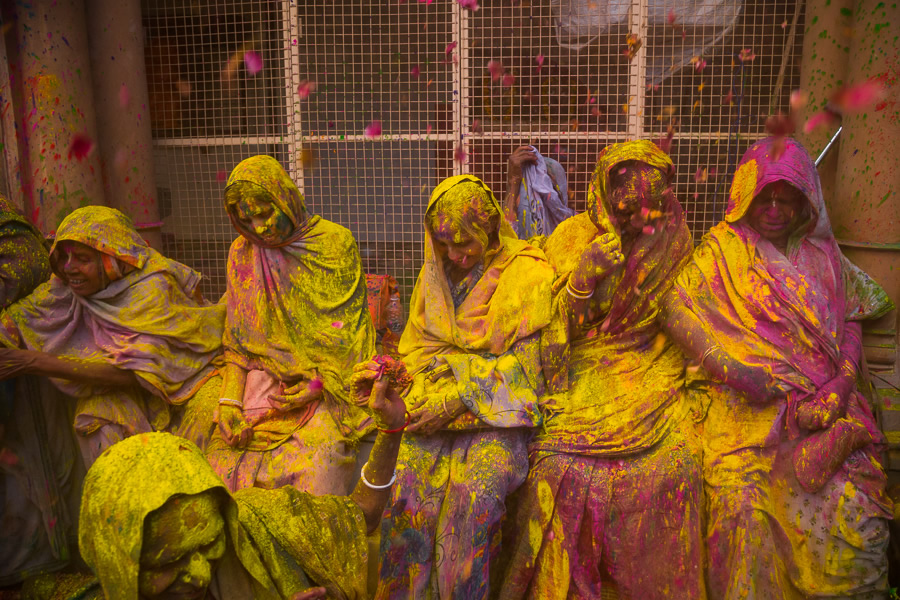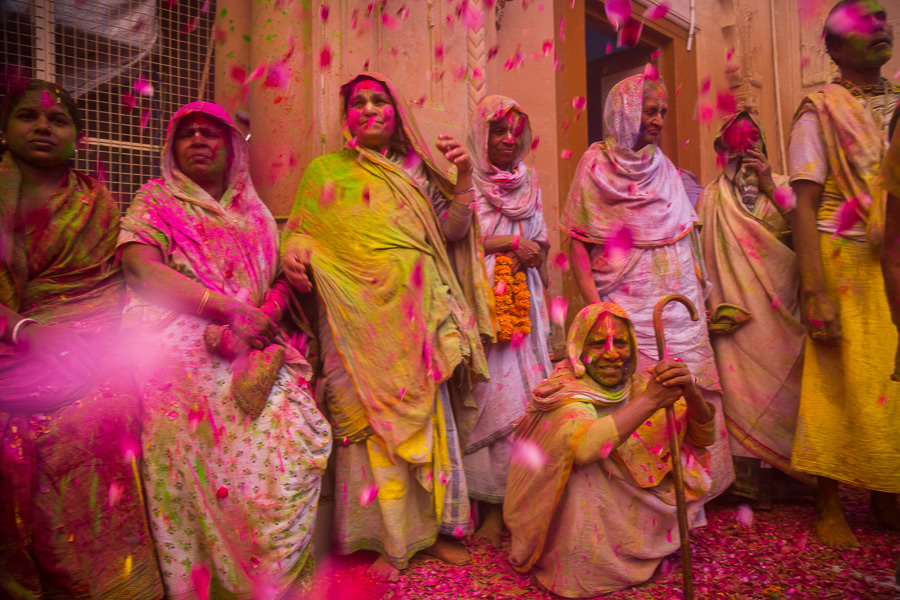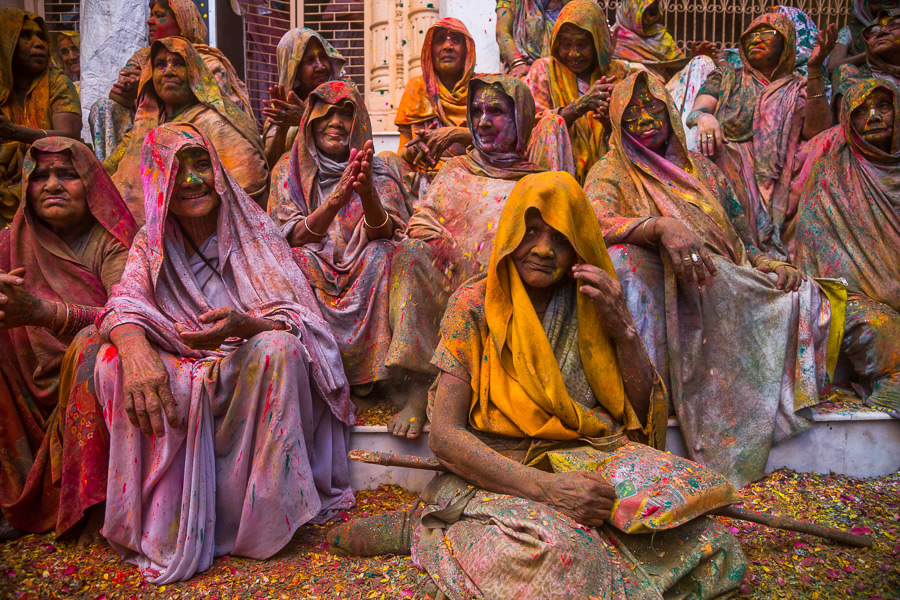 About Maveeran Somasundaram
I am Maveeran Somasundaram, wedding, travel and documentary photographer based in Chennai, practicing photography since 2011. I was working as a IT System engineer earlier for 6 years, then quit to pursue my dream of becoming a photographer. My images have been exhibited in few group exhibitions and published in press, books, magazines and websites around the world. While I do commercial assignments in wedding photography, I will always turn to travel when I need to tell stories.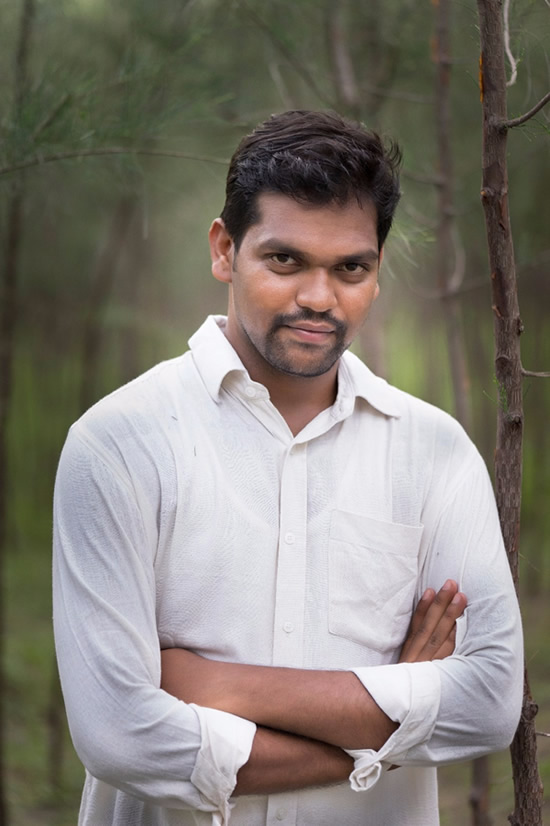 You can find Maveeran Somasundaram on the Web :
Copyrights:
All the pictures in this post are copyrighted Maveeran Somasundaram. Their reproduction, even in part, is forbidden without the explicit approval of the rightful owners.