Kumbh Mela, the largest spiritual gathering of mankind on the Earth, is held every 12 years on the banks of the 'Sangam'- the confluence of the holy rivers Ganga, Yamuna and the mythical Saraswati. Millions of devotees take a holy dip in the sacred water during the mela. Maha Kumbha Mela held only at Prayag, once in every 144 years. It is believed that at the historic moment of the Maha Kumbh Mela, the river turns itself into sanctity spots filled with 'Amrita' (Panacia or elixir of immortality). The pilgrims get once in a lifetime chance to bathe in the spirit of holiness, auspiciousness and salvation.
As mythology tells us, when Gods (Devtas) and Demons (Asura) used to reside on Earth, Gods were under the influence of a curse that gave birth of fear in them eventually making them weak. Brahma (the Creator) advised them to churn the milky ocean to obtain the elixir of immortality (Amrita). And Kumbh was the spot chosen to store the nectar of immortality recovered from Samudramanthan.
For 12 heavenly days and 12 heavenly nights, equivalent to 12 Earthly years, Gods were chased by Demons for the possession of Amrita. During the chase for the Amrita, few drops of this elixir out of its 'Kumbha' (Pot) fell on four places now known as Allahabad, Haridwar, Ujjain and Nasik. The whole Kumbha mela (carnival) and its cycle is a remembrance of that Mythological story. The mela takes place in all these four places. Out of these the one celebrated at the Holy Sangam in Allahabad is the largest and believed to be the holiest one. Thus the Kumbh Mela became one of the main festivals of Hindus as well as the largest spiritual gathering of mankind on Earth.
Enjoy the spirit of Maha Kumbha Mela here….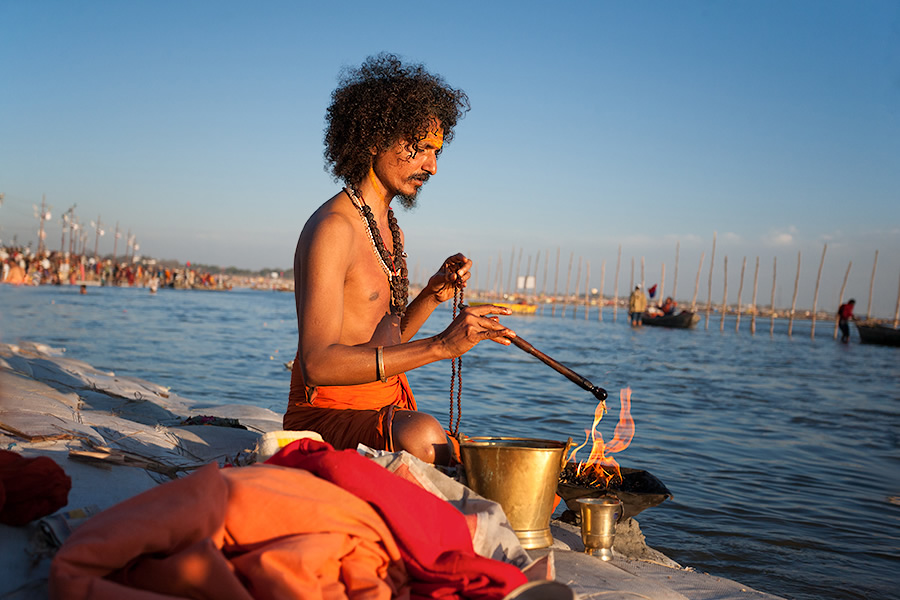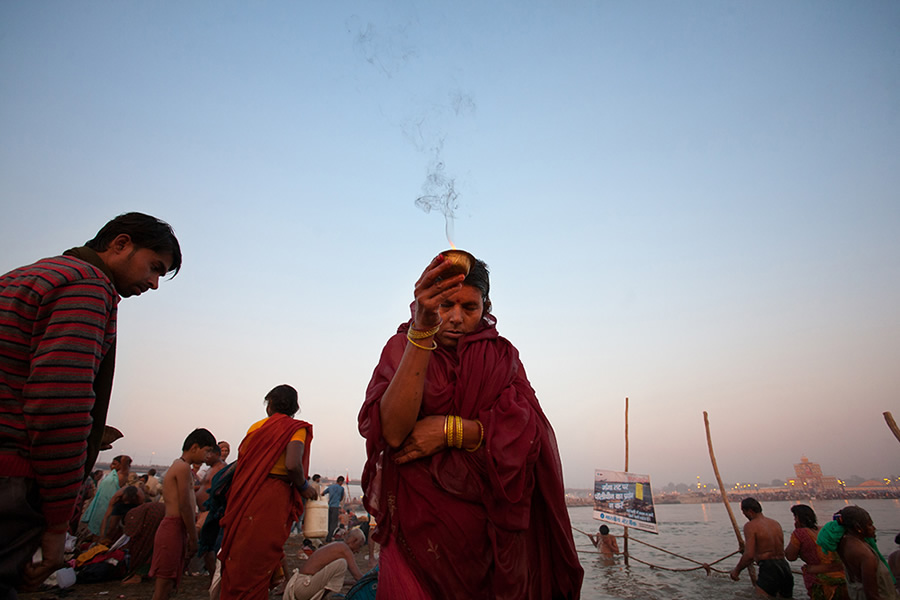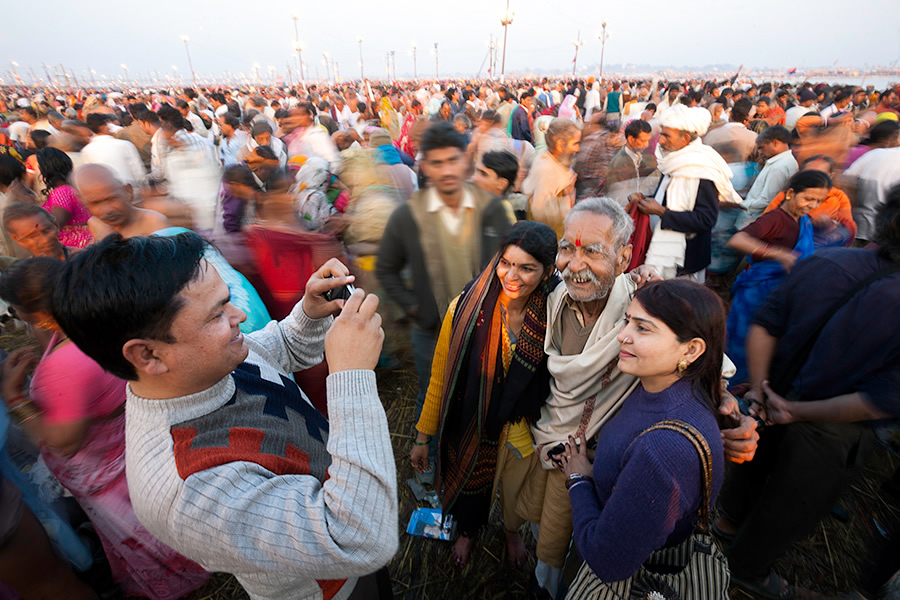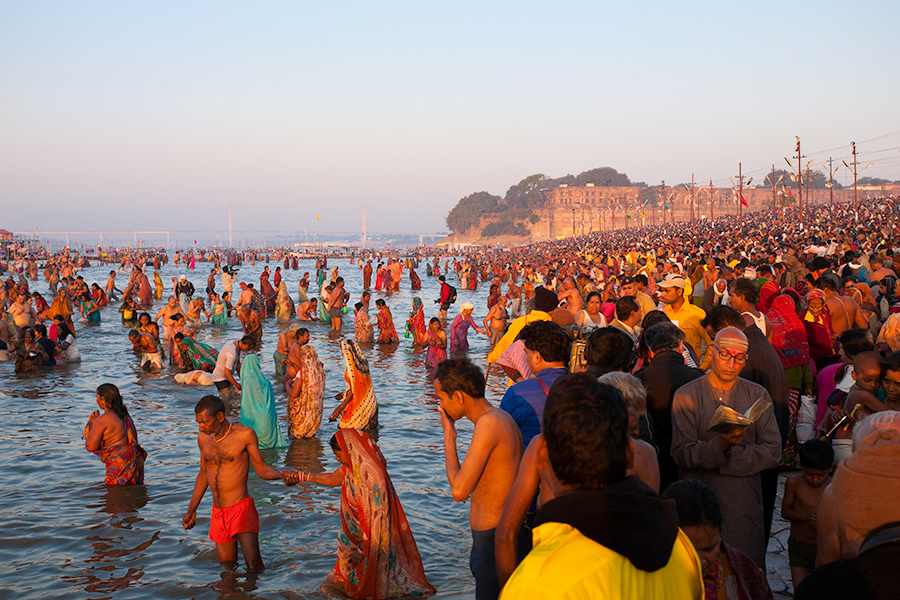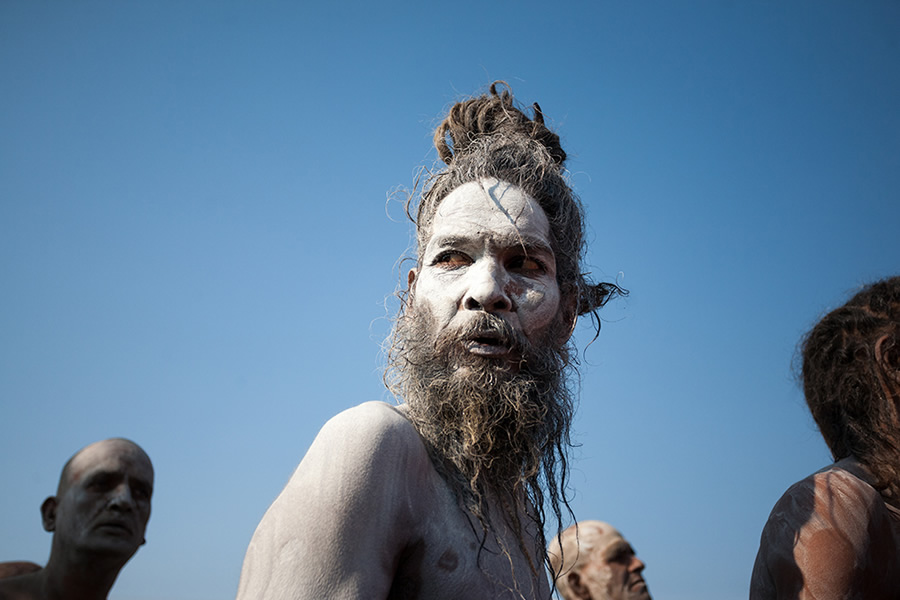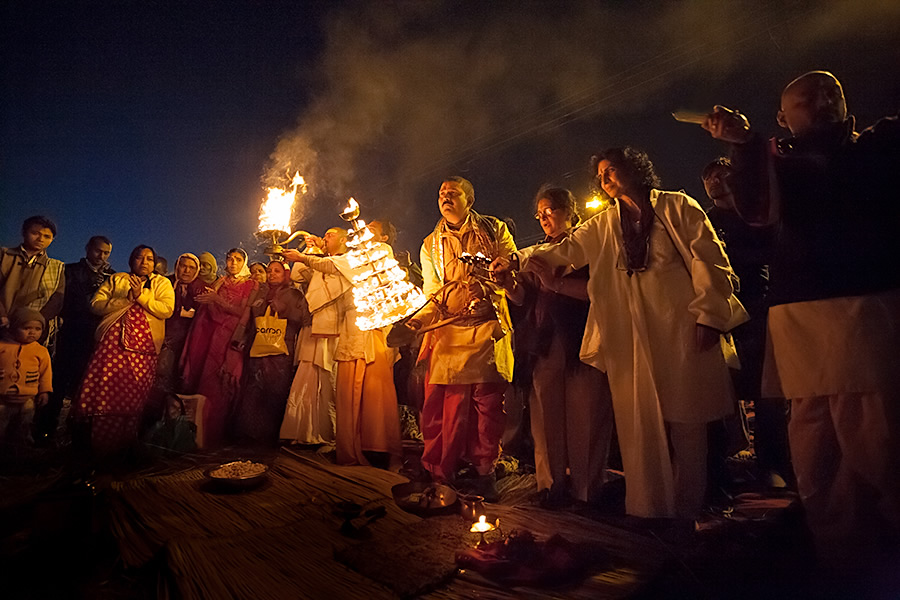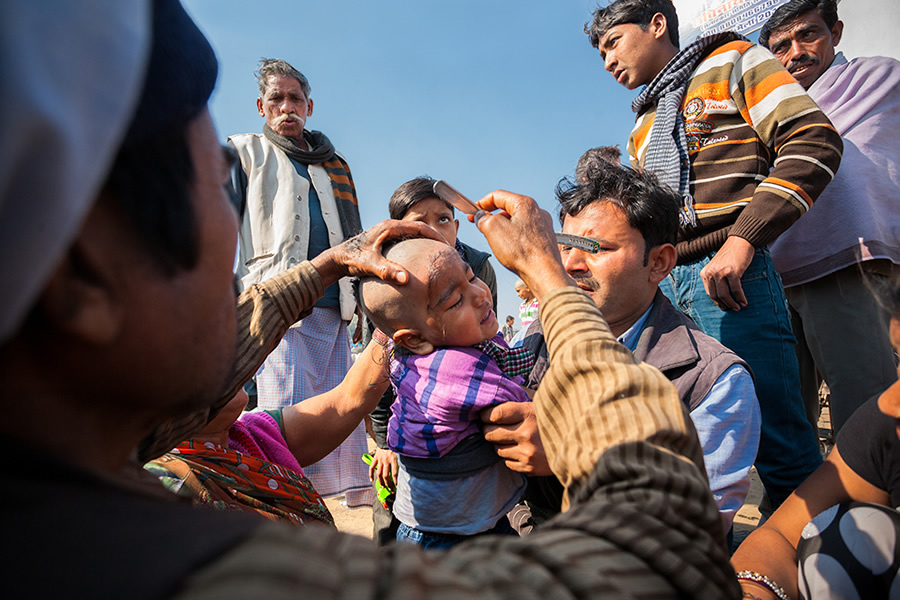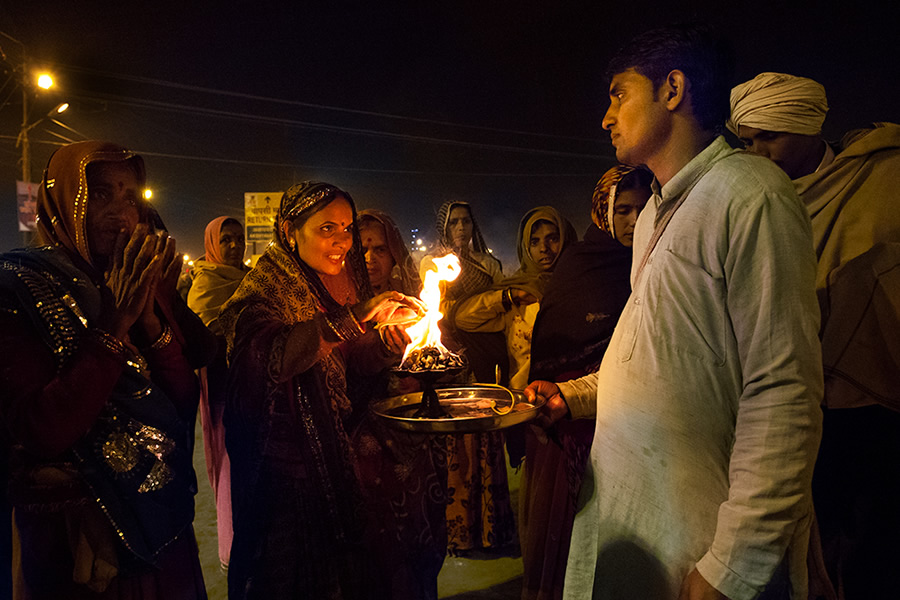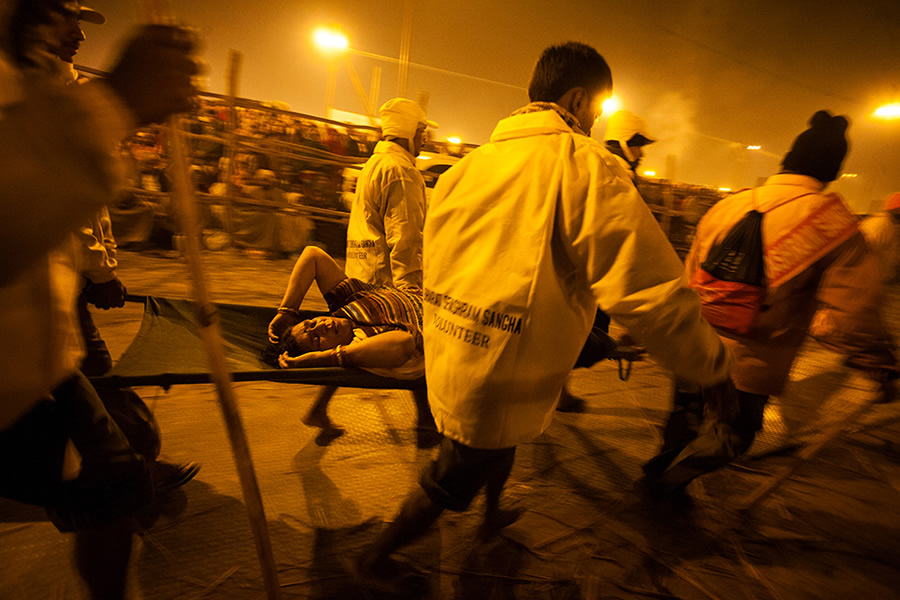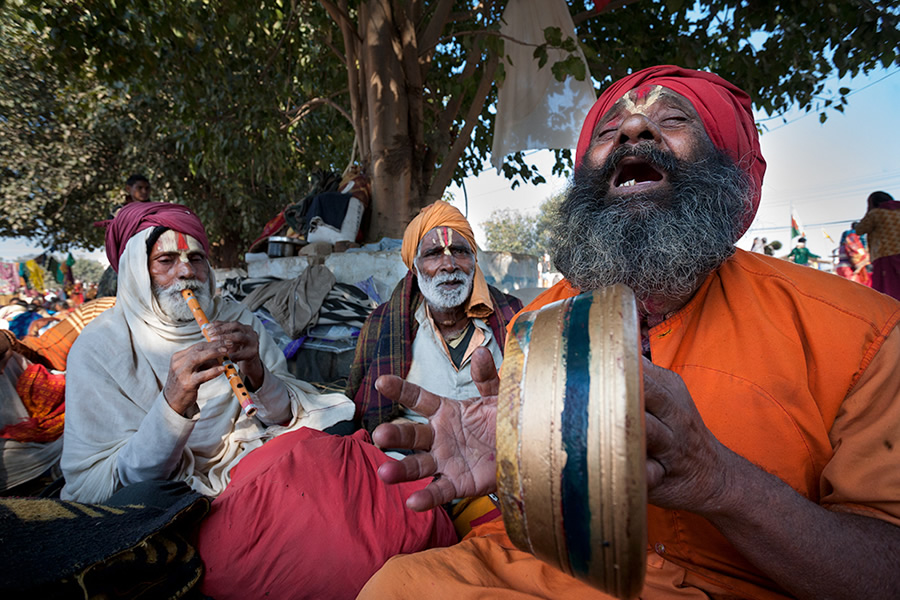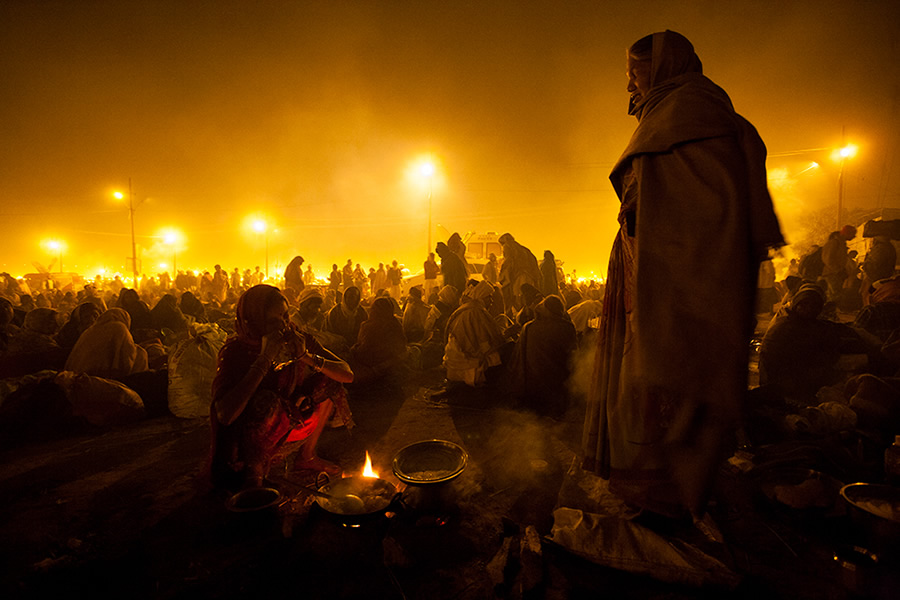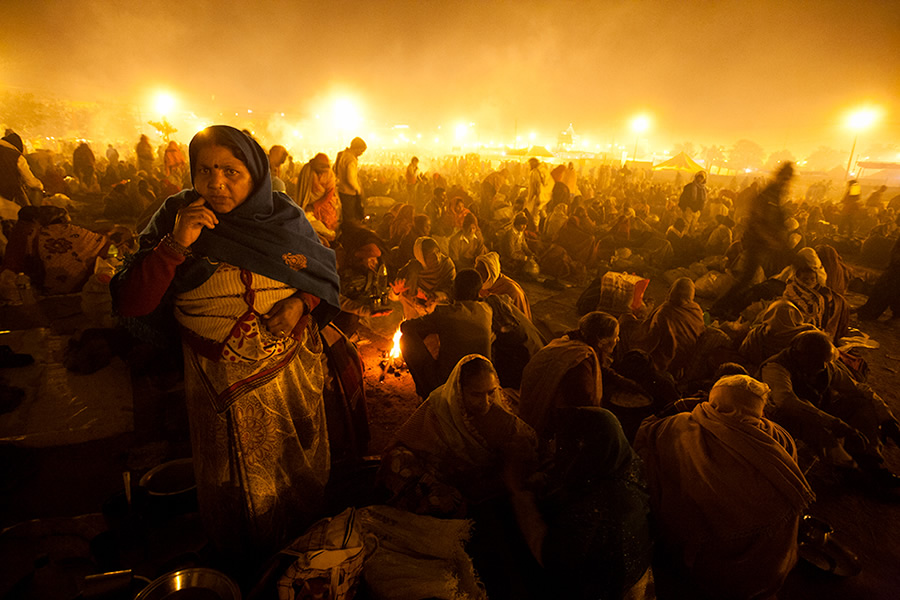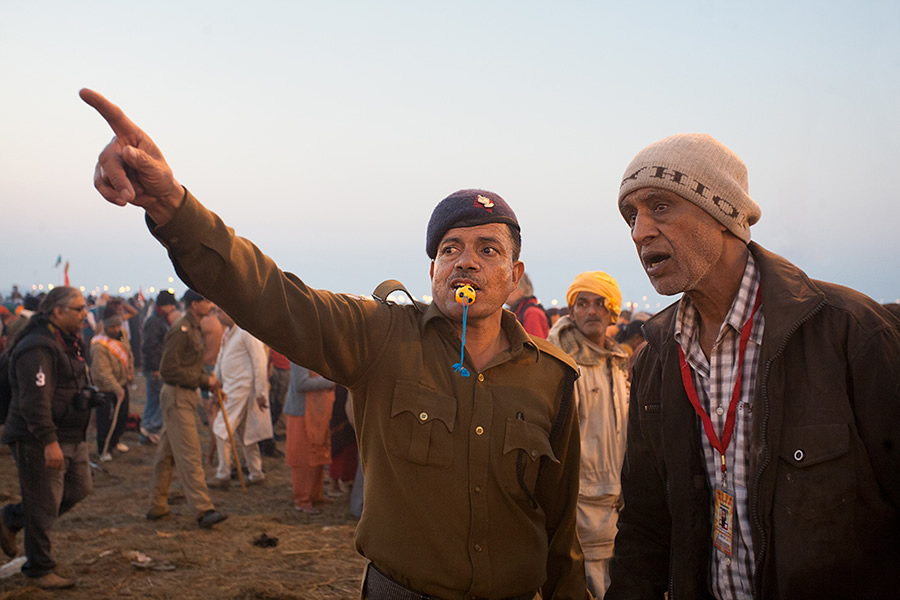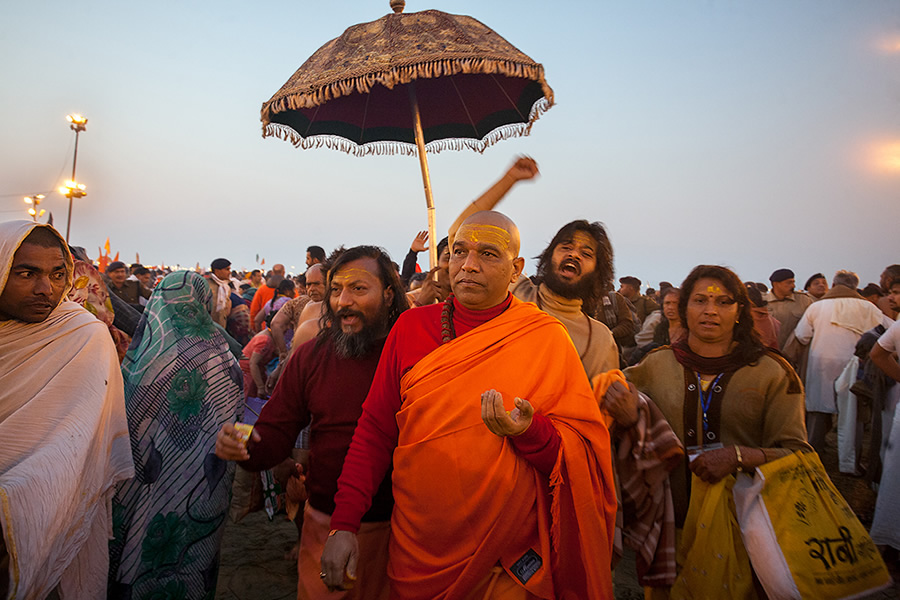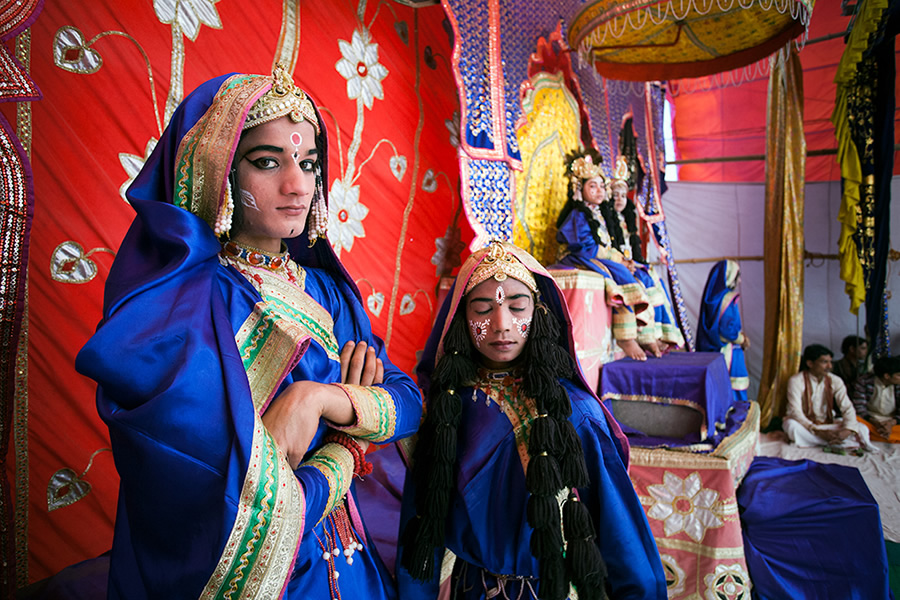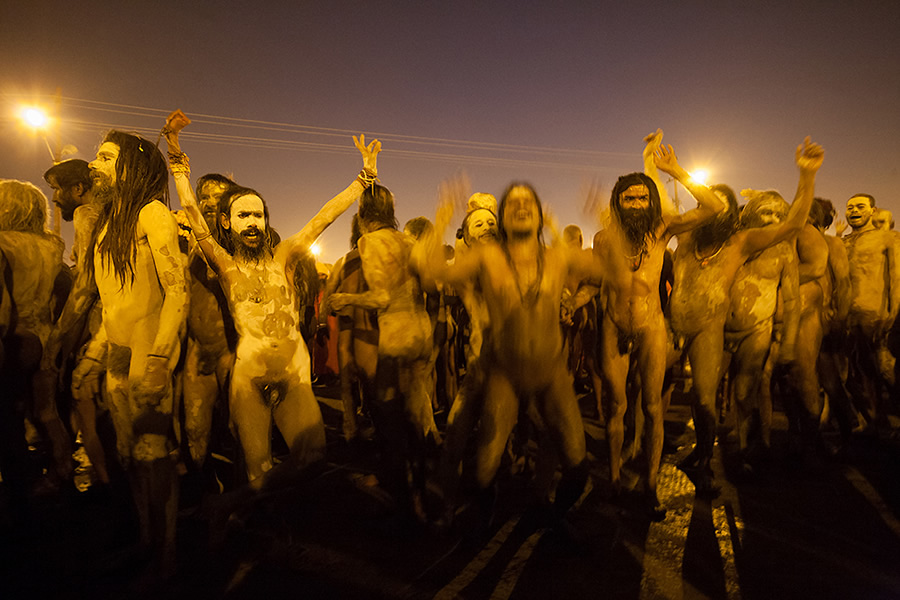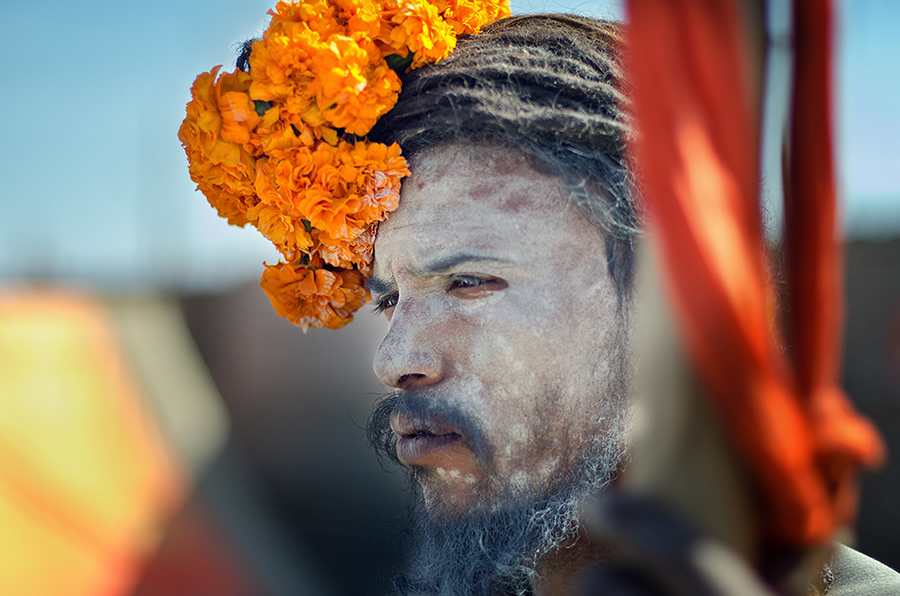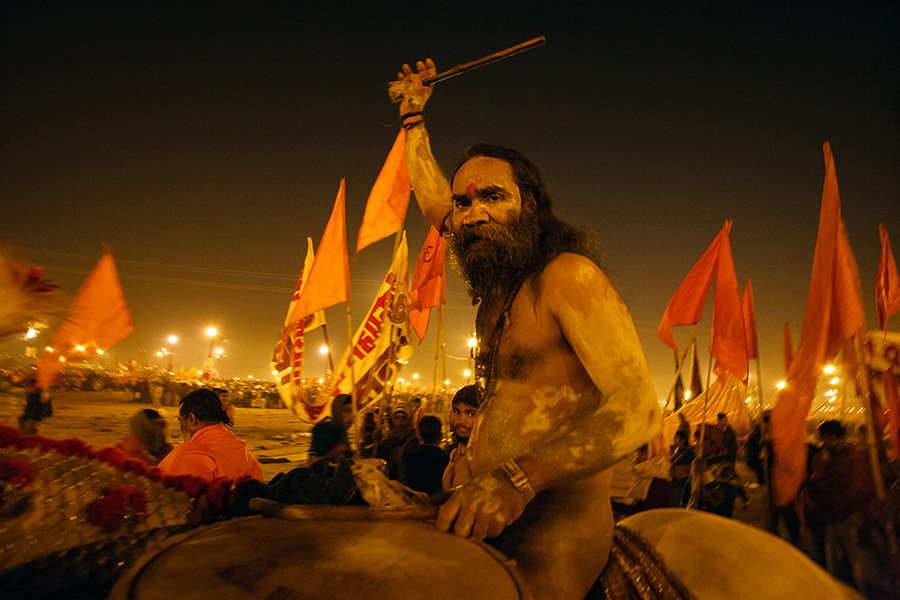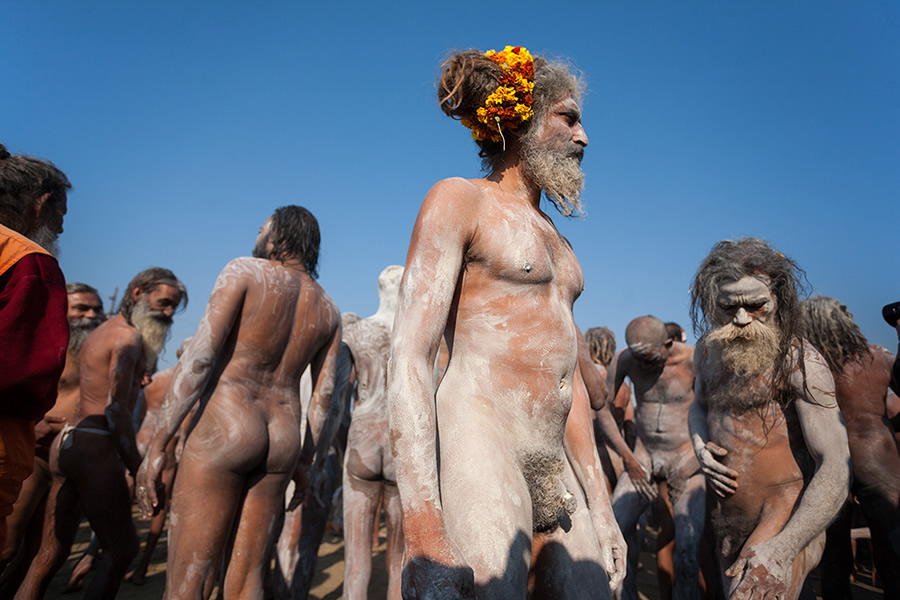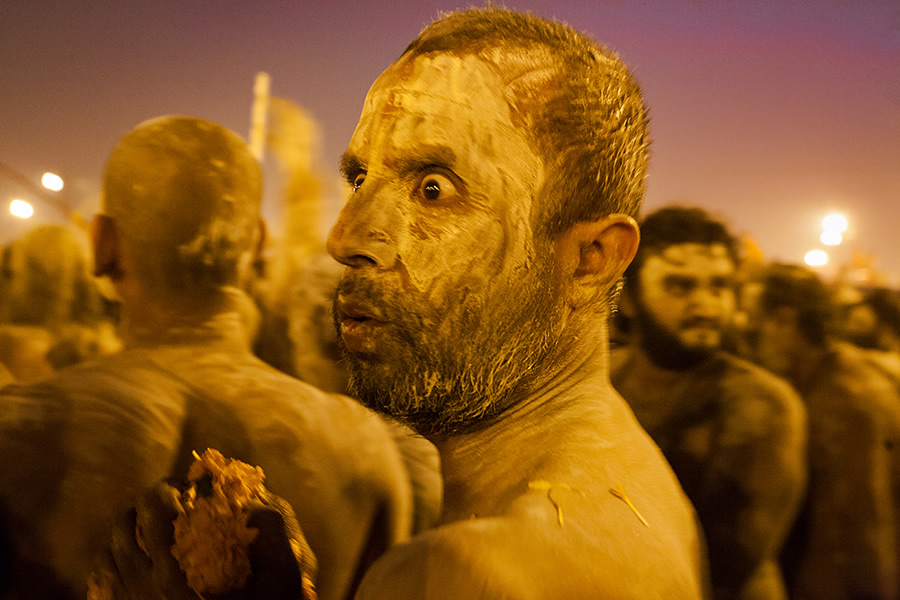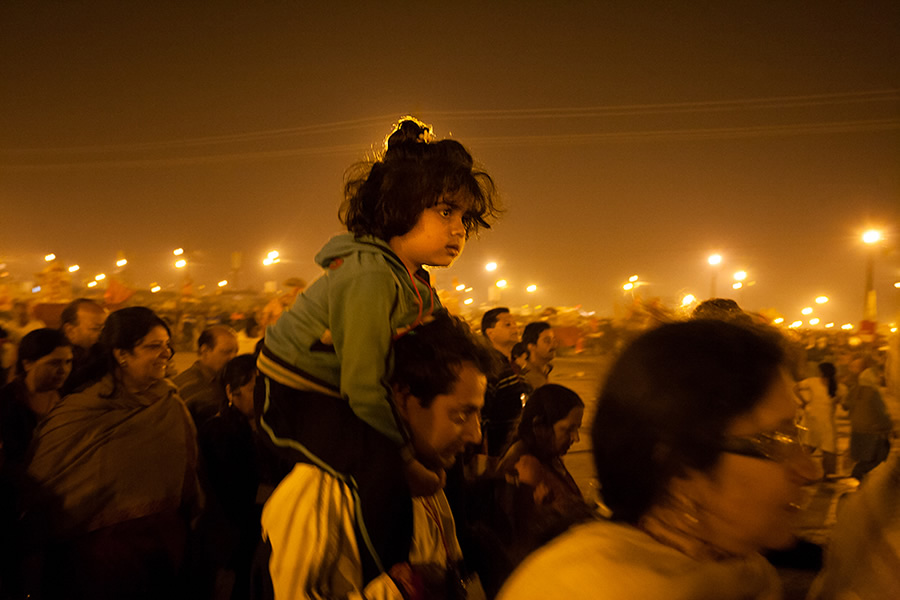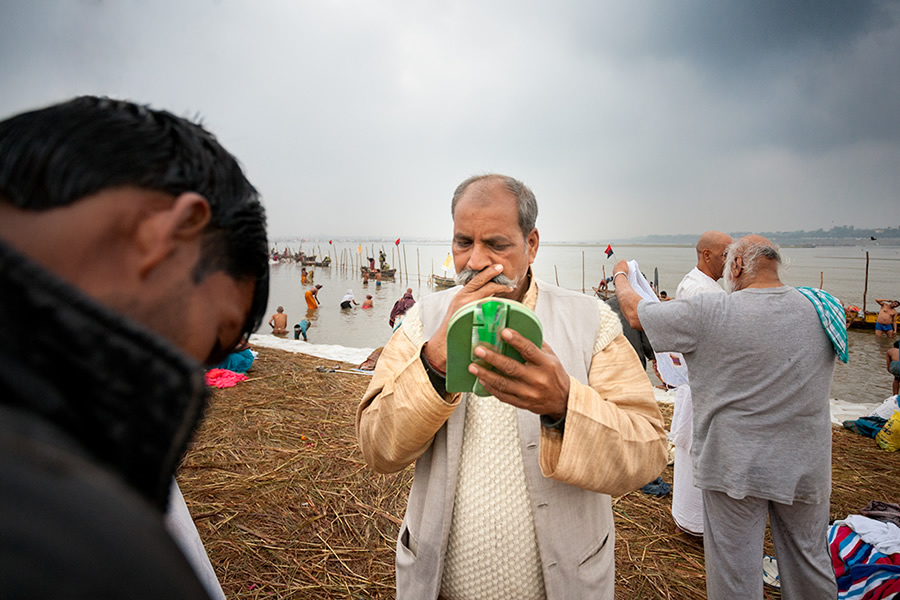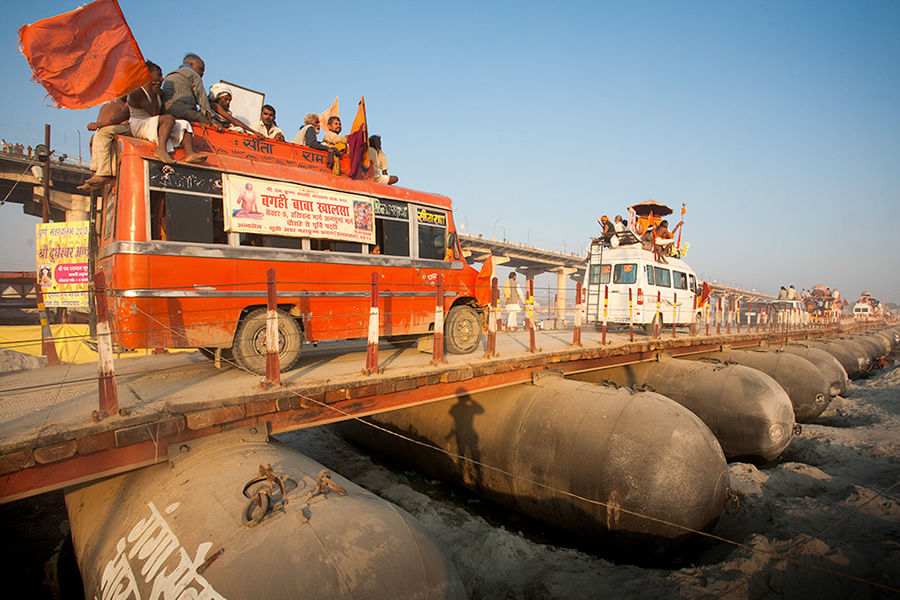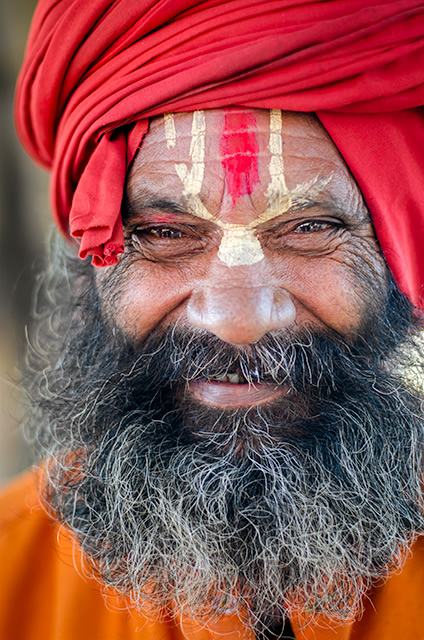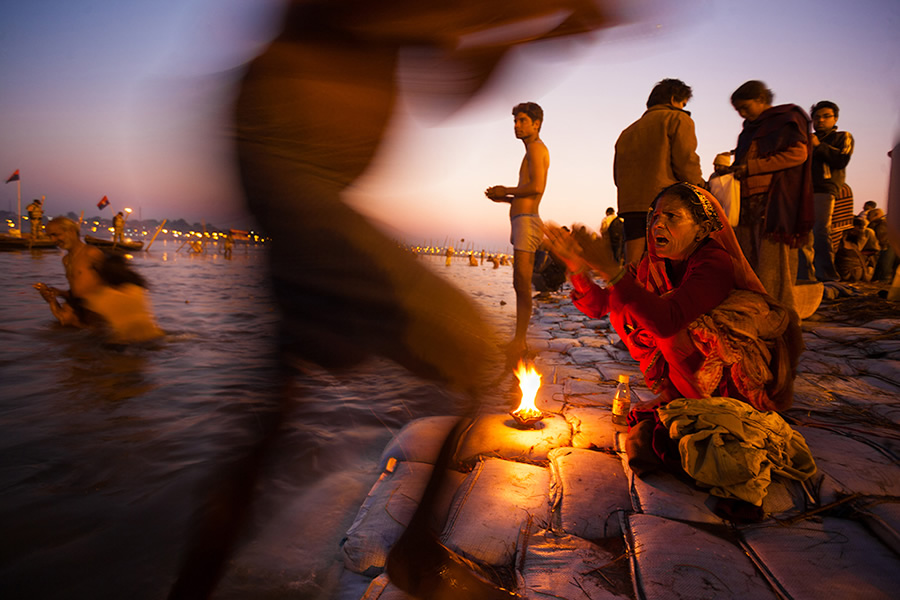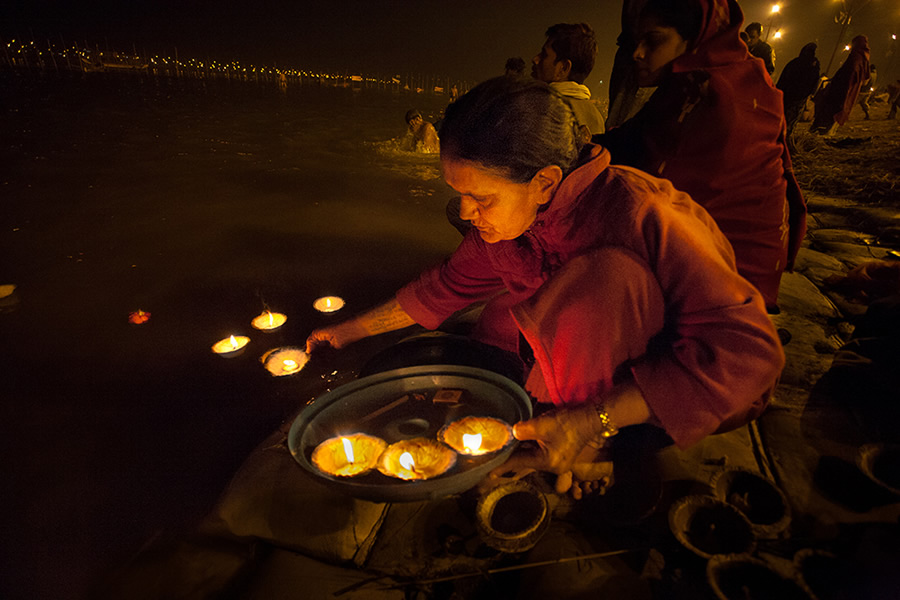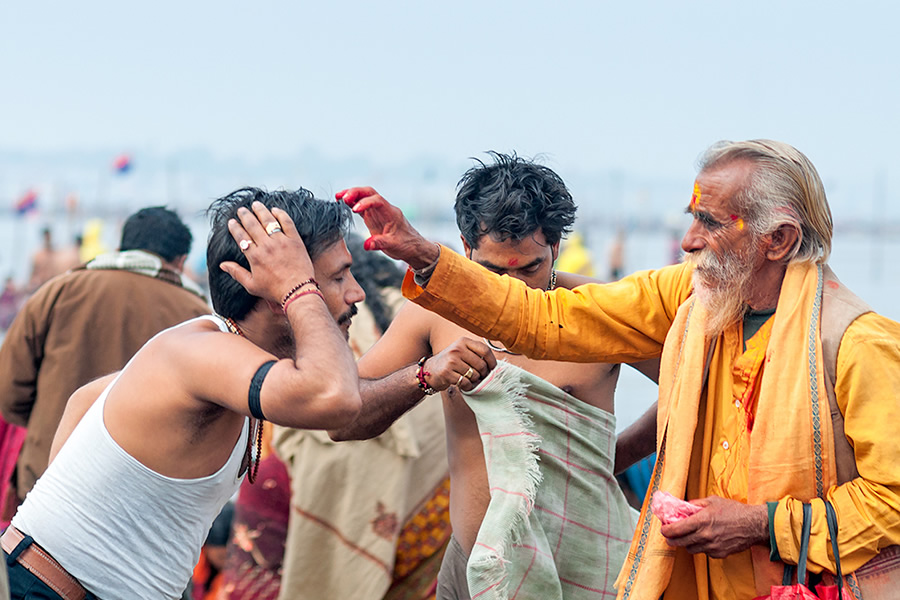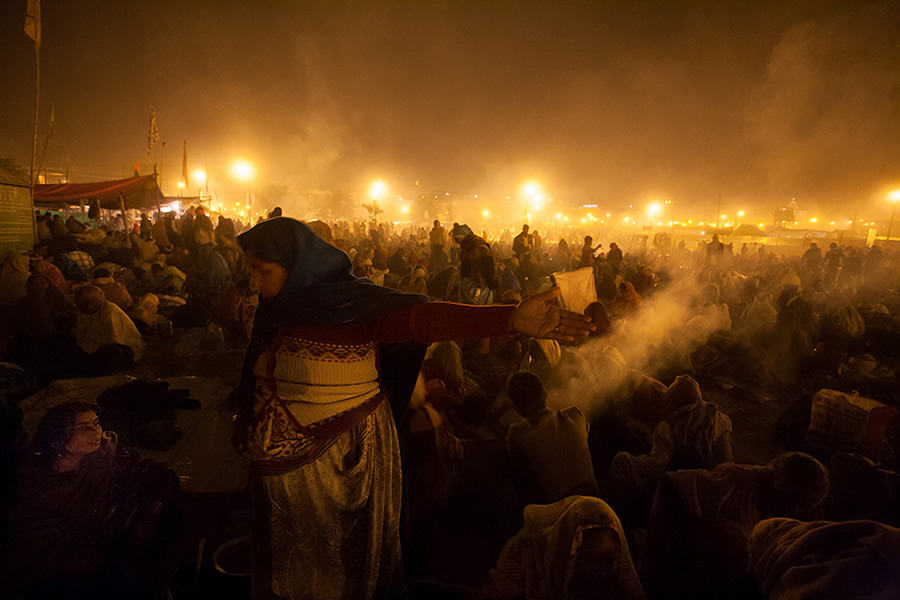 About Apratim Saha
Apratim Saha started photography at the age of twelve inspired by his father. He feels capturing images that people enjoy to look at and are impressed with is not the only reason that inspired him to take up photography seriously but to give people a reason to care was the main intention for him.
Apratim is a contributing photographer of National Geographic Stock Photography, Getty Images and Stocksy United. He has over 30 years of experience, from traditional film to digital photography. He is a commercial photographer specializing in people photography, portraiture, lifestyle & editorial clients. Besides commercial works, Apratim also shoots weddings, family portraits, and other subjects that stimulate his visual or emotional sensibilities.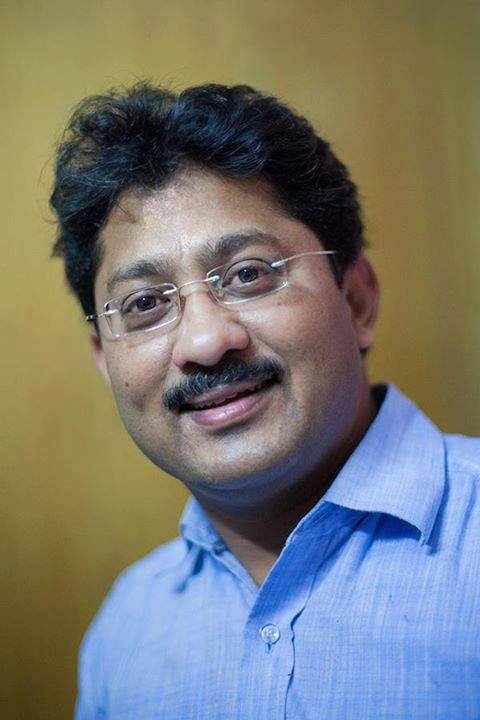 You can find Apratim Saha on the Web :
Copyrights:
All the pictures in this post are copyrighted Apratim Saha. Their reproduction, even in part, is forbidden without the explicit approval of the rightful owners.