Tutorials no matter what genre they represent, had always earned warm applause from our readers. Interesting how to's and realistic tips  for any photographer had been our motto behind writing these tutorials. In a way, our articles have been slightly advanced level since our fans & readers demand such diversity and content known to provide valuable insight for matured audience.
Being the editors, we try hard to feel something new, discover the untold and surprising element inside arts & photography and try to put them in simplest words possible with suitable examples for our readers to accept. These handful tutorials over the years had been our discovery of ourselves too and we hope they did serve your art & photography really well.
Travel Photography is arguably one of the most enchanting genres of photography. There are always a variety of scope, when one goes onto travel this world. Every place we visit is unique for the look and ambiance of it. The variety of culture with the people, the great architectures of the place and lot more.

Photo Credit : Rein Kuresoo
We thought of bringing something grand for all the beginners and amateurs of photography out there. An article which can make an amateur know about the prime elements of photography and stuff inside his camera, paving way for his/her growth as a Photographer. Its going to be nightmare for any beginner to scroll around the priority modes with his dslr, this article should get you fixed and should make you a pro in instance.

Photo Credit : Ario Wibisono
When you want to pick a better lens for portraits and portrait photography it definitely and most arguably needs to be a 85mm lens. This lens tends to be the best lens showing us the right perspective both for the subject and the background as well. If you are a professional photographer who shoots wedding, birthday parties or a fun loving travel photographer who loves to shoot various culture and people, 85mm should do great amount of justice then.

Photo Credit: Rosie Hardy
50mm would arguably be the first lens you would love and long to have in your asset bag. Making people wonder what makes this lens such a special one to have on your camera. Answering this would be really tough, since 50mm has an astounding image quality, stunning contrast and a beautiful bokeh when shot wide open, which our kit lens will really find hard to match with.

Photo Credit: Victoria J Baxter
Speaking about the opulent 35mm lens, its history creeps past our masters and goes back to the early days of photography. This is one of the finest lenses ever produced with an absolutely brilliant focal length, which would be more than compatible for any kind of photography. Be it on a full frame or the cropped body this lens has its own connotation.

Photo Credit: Dimitris Makrygiannakis
Leica M9 is one of the smallest and lightest camera which could produce some breathtaking images with splendid optical quality. Arguably, Leica produces some of the most precious & prestigious cameras in the world.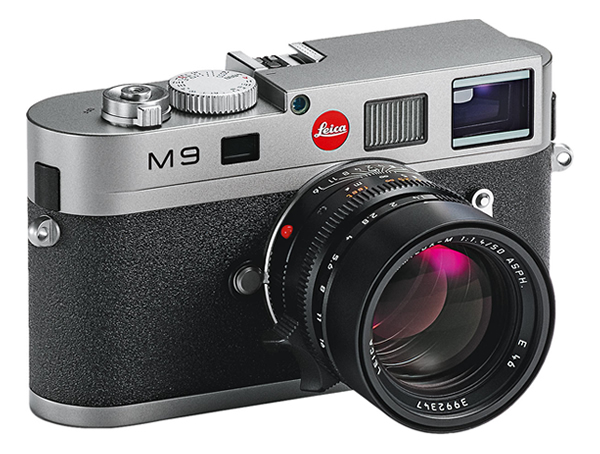 Every artist entitled to be the creator should definitely understand the concept behind the term publishing. Not many of our wonderful artists today appreciate or follow this term which eventually leads to a downfall to them & their creations. Trying to break the term – "Publishing" do not interpret it with the daily magazines or the newspapers.

Photo Credit : Greatestdancer
This time around we have decided to breakdown some groundbreaking work from our masters of photography. Analyzing some iconic photographs would be one of interesting aspects of photography, for it provides an in-depth analysis and idea to all the aspirants in this field. It helps us to know what made this particular picture a sensation besides it is a great opportunity for all amateurs to learn from a picture which has already a winning one.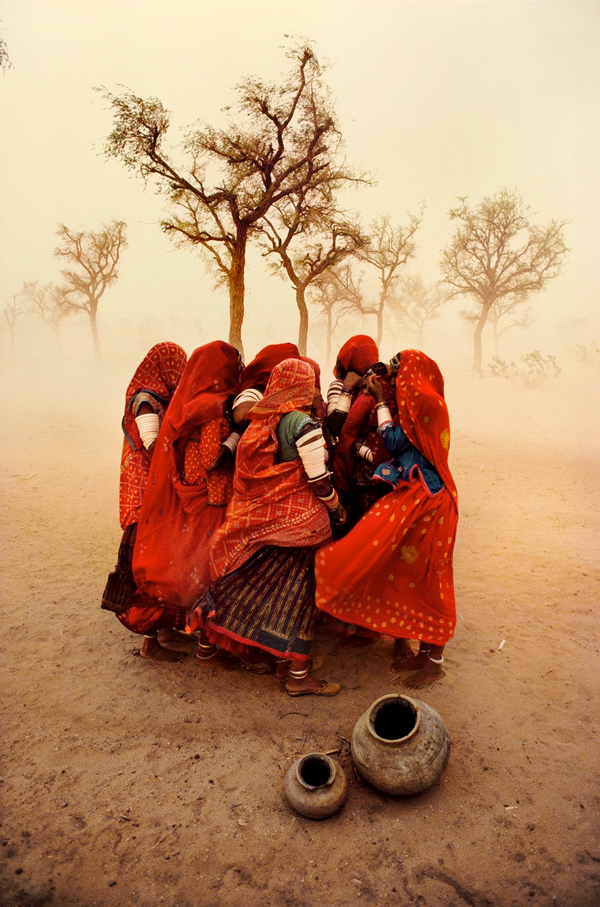 © Steve McCurry
Humans have always been excited to look into and admire the shapes and variations inside a face be it on a mirror or the other side of it. Photographing the faces with emotions and signs taking it close to being natural will remain one of the daunting tasks for any photographer. The People as they are, characters withheld inside a frame translating the mood and emotion of the person at the particular moment which is likely to resemble and give us an idea about the lifestyle of him/her.

Photo Credit : Eric Lafforgue
Being a Photographer has some fantastic merits, the happiness in creating something which you haven't experienced anytime in the past. The sudden praises you receive, the questions on how do you achieve this and that. On the other side, spending more on gear, new lenses and costly equipments.

Photo Credit : Alex Stoddard
Having derived from the Greek word Phot-Light & graphos-drawing, light drawing should it be called for the significance of radiance in the art of photography. A great amount of practice and a sense of recognizing would make us record the ambiance of light much exclusively producing superior photographs.

Photo Credit : Giuliano Mangani
Either to go by the theory of relativity or to bind and accept the basic law of human desire, it is almost impossible not to expect fame from our creations. By all means it becomes acceptable and understandable when an artist looks for appreciation and fame for his creations. So how do we go beyond the attitude of fame, in first place how do we reach towards fame and its additional theories.

Photo Credit : Stephen Criscolo
Producing Black & White pictures has always been the real aura for any photographer. There has been many instances depicting the importance and significance in creating a monochrome photograph. And arguably there are many quotes and wonderful statements boasting about the importance of shooting a picture in black and white.

© Hengki Koentjoro
A Portrait from your portfolio is more or less solid in determining the character and vision of you the photographer. Shooting a good portrait is no easy task for even the professionals, one may be much proficient with handling lights and composing the picture, but what strikes most in case of the portraits is to capture the essence and soul of the character within. If you ask me how, sometimes out of the odds, it just happens.

Photo Credit: Arun Titan
Learning will always be a constant process with endless surprises while fresh creations from our fellow artists paves way for every possibility of reconciling and enriching our own world. Presently Photography is going through an interesting phase, where youngsters and more passionately creative people keep pushing themselves through its wide open aperture, adding more value to the art of photography as a whole.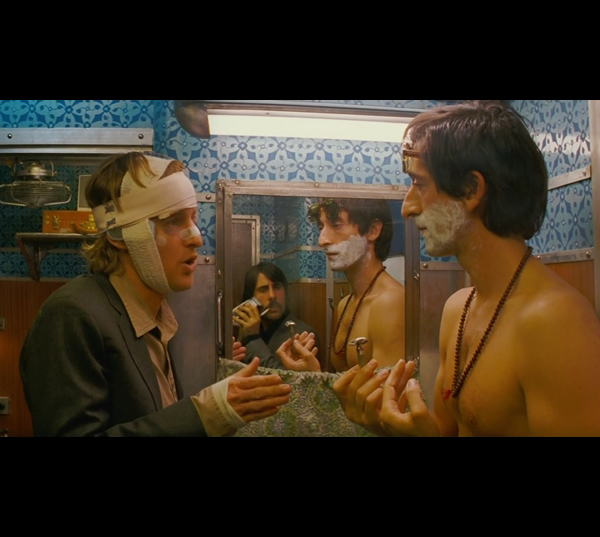 A Scene from Darjeeling Limited
Being a creative artist itself is a fantastic solution for all those chaos surrounding our mechanical life. Creating something gives an immense satisfaction and fills the emptiness within us. There are times any artist would require an applause or any of that sort to keep the fire burning and continue his potential work.

© Greg Vore – Communication Arts Photo Annual Winner
To shoot a portrait is to capture the essence of the person, the story of their life, their livelihood and a substantial emotion within the photograph. For instance, we come across numerous faces everyday but there are some peculiar interpretations within few humans which will remain hard for us to take them apart from our memories.

Photo Credit: Betina
Every artist goes through this specific period in their art life, the phase where magic keeps working for them. Shining with every piece of work they produce and heaps of praises warming them time to time. And gradually or more often, We tend to produce a particular genre of work or style which gathers attention, the ones which gets maximum applause. So do we create what pleases us ? and how often do we rejuvenate ourselves to produce some fresh piece of art be it fine art photography or even street photography.

Photo Credit: Teiko
The Elements of Nature are primarily responsible for every single atom / organism present in this Universe. Plato was the first person to ever use the term "Element" in order to represent Air, Fire, Earth and Water. They Constitute the Origin of all living things. Evey part of the world has their own choice over these Classical elements. They vary from Buddhism, Hinduism, Greek, Babylonian, Chinese.

Photo Credit : Marc Adamus
What does Photography got to offer a photographer, does it make him meditate through a particular medium, enabling him to drop everything before and after that particular moment. Primarily, a photographer is someone who needs to be constantly aware of the present, that ultimate moment and nothing else matters. Letting go of all the remembrances of the past and hindrances of the future, his conscience is only conscious about the present.

Photo Credit: Rebekka Guðleifsdóttir
One of the interesting article from our ardent follower and wonderful photographer Shams Sourav. In this post, he underlines how important is gear for a photographer, does owning a high end camera promise a better photograph and so on. Interesting read..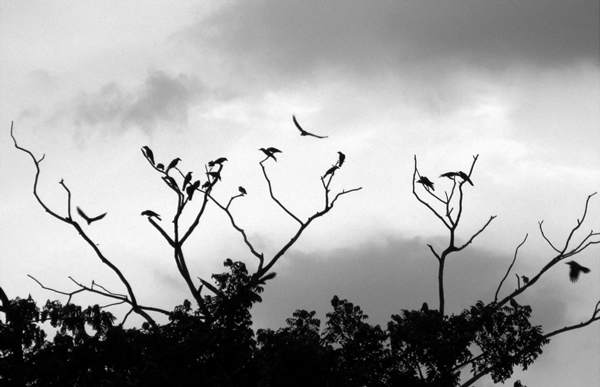 © Shams Sourav
Calculating and exposing your sensor to the likes of low light is definitely going to be a daunting task. Many a time, We the photographers must have erred in capturing those unique moments just because of low light and to the condition to which we weren't prepared for. Shooting in low light is not always about increasing the camera's ISO and we must understand few other basic techniques before we counterattack the darkness here.

Photo Credit: Mitchell Kanashkevich
So much of bubbling energy and pure spirits, every kid is unique in their own way and do have an eternity towards creativity. Language of innocence and to capture kids on their own ground dreaming about a small world will remain a huge challenge for any photographer. And this is a daunting tasks for any photographer just because of two aspects.

Photo Credit: Toddlertoes
The Decisive moment, a split second for capturing the ultimate moment, that spontaneous reaction within you to pull the trigger, whatever you may call it, the bottom line remains the same. That act of consciousness which determines your photograph, and more or less this is the right balance between both the hemispheres of your brain, because you act logically with a touch of creativity.

Photo Credit: Beth Parnaby
A wedding is an important event in a couple's lives, and if you're in charge of taking pictures of the big day, you'll want to capture the excitement of the day as best as possible. However, wedding photography isn't always as easy as just snapping a few candid shots.

Photo Credit: Sean Molin