When you want to pick a better lens for portraits and portrait photography it definitely and most arguably needs to be a 85mm lens. This lens tends to be the best lens showing us the right perspective both for the subject and the background as well. If you are a professional photographer who shoots wedding, birthday parties or a fun loving travel photographer who loves to shoot various culture and people, 85mm should do great amount of justice then.
Here in this article of ours, I wanted to underline and explore much on the merits of using this lens on field. That is 5 ultimate reasons on why someone would buy this lens. here we go.
All photos are linked and lead to the sources from which they were taken. Please feel free to explore further works of these photographers on their collections or their personal sites.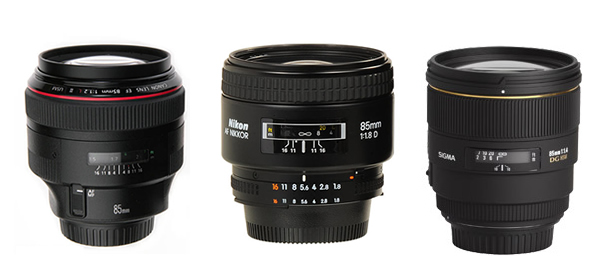 #1 Focal Length
This is neither too long nor short, making this an apt focal length while you want to do portraits. And especially outdoor portraits, for the freedom you get to move around just for getting a headshot or a torso one. This lens seems to be wonderful gift for the focal length it targets. Either on a crop body or full frame, there is full value for money. Needless to get closer to the target subject and makes it an easy business to hunt down some wonderful photographs from a good distance.
---
#2 Intelligence Factor
What makes a lens intelligent, how would you call one as better and clever than the other. I would measure this by making it shoot in low light, 85mm at f/1.8 allows practically 30 times more light to fall on your sensor when compared with the kit lens. 85mm does act as a near zoom lens compared to your other prime lenses be it 35mm or 50mm. This makes it an incredible weapon while shooting in adverse low light conditions with a handy zoom in factor. Without even having to boost your ISO and making your picture grainy this would solve almost all valid problems you must have faced more commonly.
---
#3 Portraits
Grand 5 Stars and a must have lens, if you love portraits or planning to shoot portraits.They call it a portrait lens especially because 85mm is an incredible tool for headshots. The depth of field is relevant to the importance of the character, with great clarity and super contrast, we can never think ahead of shooting a portrait with 85mm. Of Course there is your 50mm, but what makes 85mm more versatile for portraits, is its capacity to shoot from a distance without disturbing the character nor the emotions. At times, this would make the photographer wonder about processing the picture, since most often the SOOC picture boasts so much on the richness of this lens.
---
#4 Bokeh
The most primary aspect one would buy a prime lens would be for its beautiful shallow depth of field plus an admirable bokeh to top that. 85mm is no way going to fall short in attaining this feat. Pleasing bokeh with a super sharp subject is guaranteed and would make you try your hands on nature photographs too. This is just magnificent and for any first time shooter he/she would just go in awe for the exquisite backgrounds it shows you time to time. Not much chromatic aberrations or even distortions but some excellent optics makes this a hands down winner and a priceless addition to your photography asset.
---
#5 50mm Vs 85mm
There are some most common scenarios while you often need to get close to the character and pin down their emotions and most importantly the decisive factor of making such kind of a portrait onto your photograph. With your 50mm, you are not close enough and when you want to achieve things at a relatively far distance with much better optics. Then 85mm is an ultimate winner and would fetch you, what you haven't experienced well before.
Go for it!
Cheers!!
---
#6 Top 85mm Lenses
Here we have listed out some of the grand iconic 50mm lenses from various brands. Go ahead and enjoy the sublime beauty of 50mm with your magical photography.
---
You may be interested in the following related topics: