Leica M9 is one of the smallest and lightest camera which could produce some breathtaking images with splendid optical quality. Arguably, Leica produces some of the most precious & prestigious cameras in the world.
In this post, we wanted to study a bit further on the Leica M9 camera, positives about this camera, will it be worth for the money and negatives if any. First up, Leica is a rangefinder camera and not an SLR camera.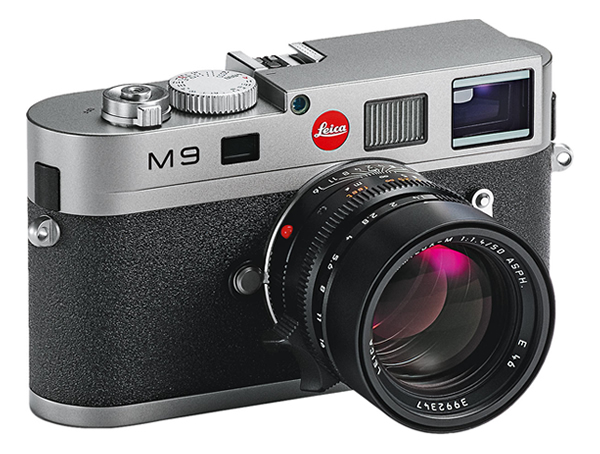 So what do you mean by rangefinder camera?
This is an interesting concept, rangefinder cameras are popular since the beginning whereas digital era started pretty late in the late 90's. Rangefinder cameras are known for its high precision, more dominant image quality, fantastic performance, and very light too.
How does a Rangefinder work different to a normal DSLR or SLR camera?
Focussing is entirely different to any other normal camera, when focussing we focus through a dual-image range finding device, and when turning the focus ring there are 2 superimposed images acting independently, to get the image into focus, the photographer has to line up these superimposed images perfectly. Known for its high end optical quality, let us discuss more on its effect on our Leica M9.
Known as the World's best digital camera M9 impresses us with more than a few noteworthy surprises. Here, I have listed out some definite qualities of this beast for you to consider buying it. Good Luck
M9 is the smallest of its kind, highly practical camera ever created by man
It weighs less than any zoom lenses for a DSLR
Easy controlling options, you set it right and keep shooting whatever the conditions may be.
Straightforward menu options, for instance Mark 3 has 9 menu options but here everything is in one place. Hence, shoot more rather than searching menu options.
More ideal and highly precious build quality compared to any other DSLR.
Leica is smart enough, that it can setup iso's on its own depending on the lenses you attach.
Easy navigation on the go, simpler menu options and minimal buttons doesn't confuse any photographer, good even for the starters.
Good for stealth mode, especially if you are a street photographer. Carrying bazookas are not going to help instead how about trying M9.
Lens compatibility dates back to products from 1954. Highly compatible with any lens of its kind.
18 Mega Pixels Image production from a 24x36mm sensor.
Depending on the lenses used, ISO can be from 80-3200. A Leica user wouldn't need much of an iso since, the images seem to be sharper with higher iso rates.
Lenses like 21mm f/1.4 & 50mm f/0.95 specially available only for Leica makes no need for heavier iso ranges.
Automatic parallax compensation with metering, exposure, contrast, sharpening and color spaces like any other DSLR.
Soft and Discreet shooting modes to shoot without any sound or getting noticed.
Get It Now
Useful Videos about Leica M9
Conclusion
Having used by the world's greatest photographers of all time, Leica never lets you down under any circumstance. They say a Leica photographer doesn't miss any instance, the decisive moment is never missed because the f/stop, shutter speed and even the focus can be set here with your eyes closed. How compelling must it be for any photographer that will be the speciality of this magnificent M9.
Please check our previous gear related articles here: