Moushumee is a Freelance Documentary photographer from Assam, India. Starting her artistic journey as an actress, she became familiar with the language of camera and nuances of light and shade, frame angles and developed a keen sense of story-telling with her medium. She brings these experience as well as her deeply artistic and rich cultural training to her photography.
Interviewer: Raj Sarkar, StreetPhotographer, Kolkata, India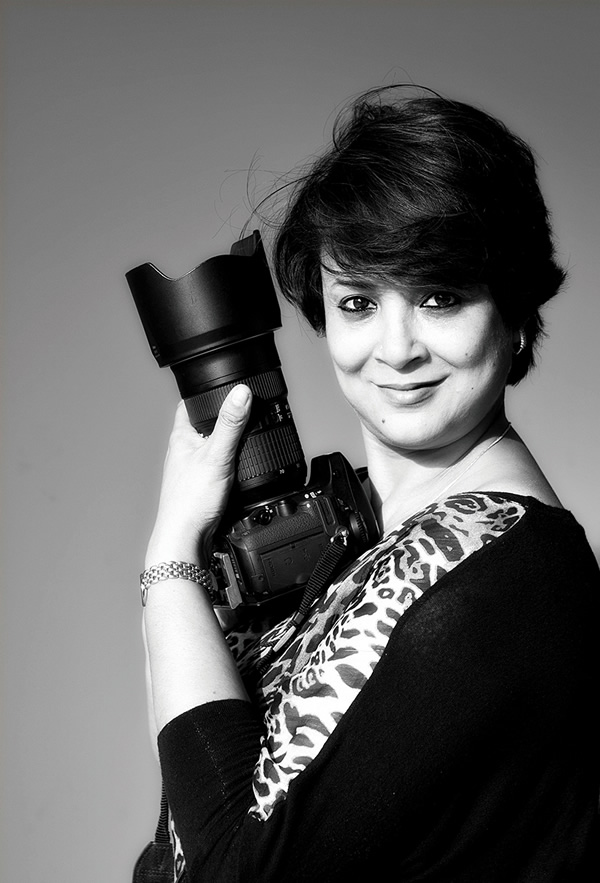 You can find Moushumee K Jha on the web:
Tell me something about you which nobody knows?
I think I am a credible bathroom singer 🙂
Please share your childhood dream and funny incidents if any?
Childhood dreams? There were many and fortunately I have been able to realize most of them. Life has been simple, blessed and fulfilling so far. Funny Incident? Hmmm,- haha… I am from Assam. My sister and I were very tall in comparison to others in the community, which attracted a lot of unwanted attention and made us feel very uncomfortable at times in those years.
We were very young and naive and didn't understand the advantages of having good height. So, to avoid growing tall further, both sisters would go to the rooftop quietly and keep a stack of bricks on our heads for an hour, believing it will reduce our height slowly. Funny, isn't it? It went on for a couple of weeks. But when caught out, our parents had to do a lot of explaining to convince us otherwise.
What is your view about photography?
For me, photography is pure art, expression and aesthetic to tell a story. Every element, light, situation, timing, luck are the tools of the photographer to express and convincingly narrate the story. Of course, the stories photographers tell, document the world around them as they exist, and in that sense, photography creates an archive of the world, the people, the culture that tells us about the times we live in and future generations about their past. In this sense, photography is a continuum from rock art paintings, tablet inscriptions, printed books and other forms of documentation.
In my opinion, a relevant set of photographs give people a voice in the outside world. As a reaction, it stimulates public debate and awareness and helps solve issues like political, social, environmental, etc. Photography not only records history but also helps change its course.
Which genre of photography do you like/practice and why?
I am fascinated by "light" and how it interplays with the elements of a "scene"; how it raises the tempo of an object or how it pushes another into the shadow. And I am fascinated by the diversity of life around us. These two interests nudged me to start taking an interest in "street photography" during my early years. If you ask me what genre I like, its definitely street documentary as it gives me access to people, to be with them, to listen to them and become a part of their life for a fleeting moment or some time, thru my craft. This is a purely personal favorite. On a professional level, I am engaged in shoots for tourism, capturing architecture, construction, industrial, homes & interiors, and product photography.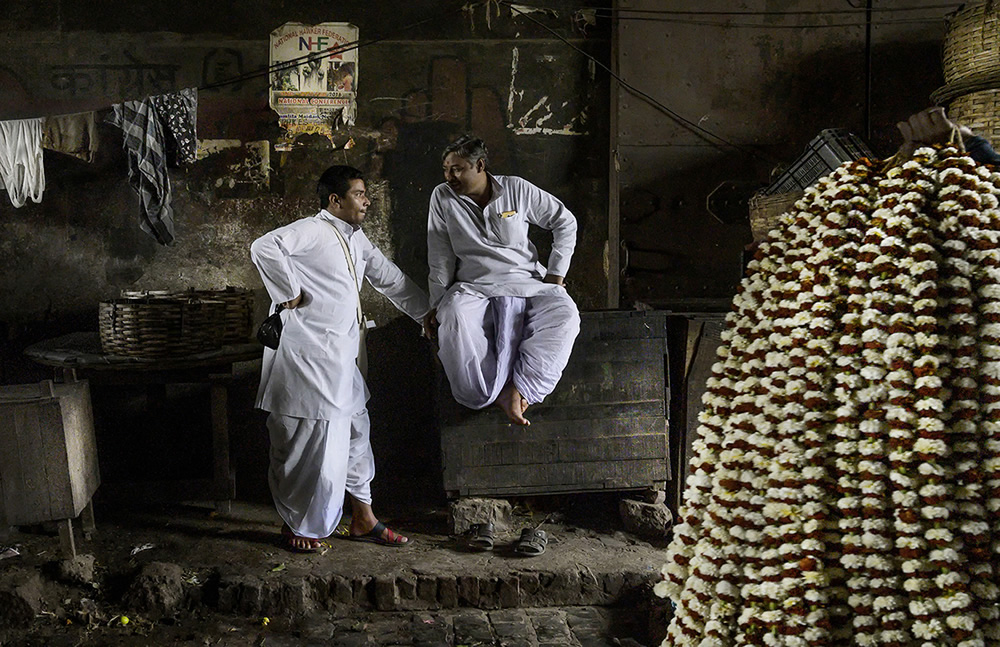 Almost 90% of photographers find it hard to earn money out of photography. Any tips that might help photographers to earn money?
Haha! If I knew such "tips" I could charge a lot of money to "consult" with photographers. With 500 mi smartphone-based photographers in the world and billions of images being created every day, its one of the hardest to stand out from the noise.
I believe that money comes from developing your own style, skill, expertise in a specific domain, network, work ethics and long-term investments in the form of equipment's, studio space and human resources. Therefore my advice to photographers is to find your own grammar and stick to it .. create a differentiation. It may take some time but eventually, people will notice your expertise. The caveat, of course, is the "luck" factor. It certainly plays a role like in any other profession.
Which photography agency you like and why? … if any?
I think you mean stock-photo agencies here. There are few agencies like stockified, iStock, ShutterStock, Dreamstime, EvantoMarket, Corbis, Getty, etc. and growing each year. However, my experience has not been good so far as a revenue-generating option. With mushrooming of royalty-free sites in recent times, millions of free or contributory downloads, at percentage share as low as 15-20% of the actual value, the monetary return is minimal and almost static unless you have a sizeable collection in high quality, and you are prepared to promote your content at your own cost.
Clients are also looking for cheap options. So, it's a case of too many and too little. The time and effort that goes into making images as per the needs are high and the remuneration is not exactly reciprocal. Having said that, it works perfectly well for a lot of people who have generated sizeable work that is unique and belongs to a specific rare genre. I am not a very big contributor to these sites.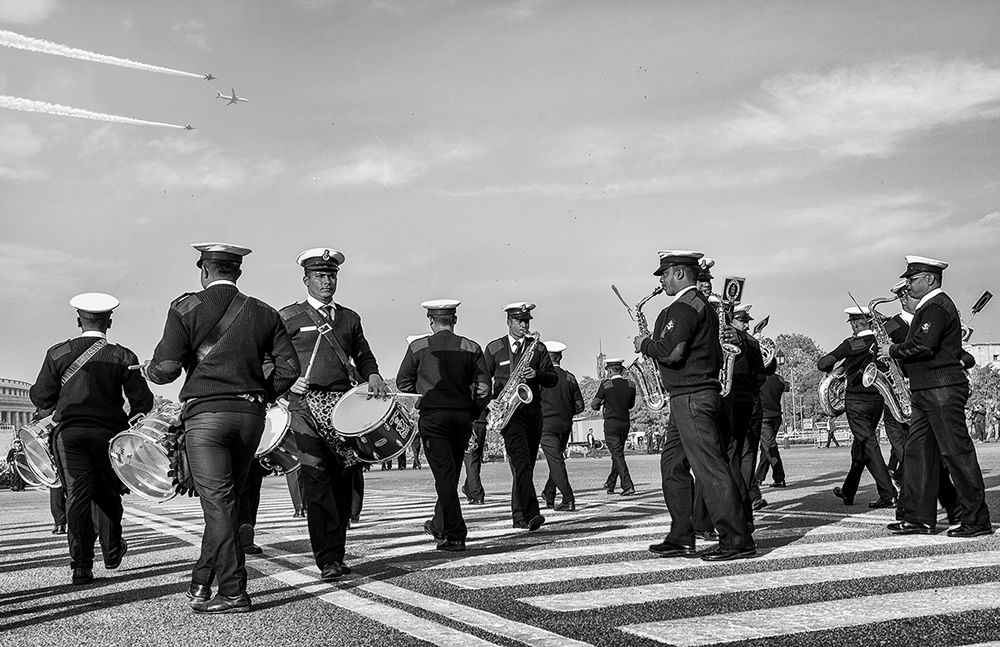 Does good camera play a major role in photography?
We are born with the most important photographic equipment we could ever own, our eyes and brain, and thru these we find the beauty, the excitement, the action, color, texture, movement and we weave our stories for others to see and believe. This is a creative process and one learns by practicing. For street or documentary photography, gear is secondary. But in professional photography – that includes Wedding, Fashion, Architecture and wildlife, a good camera is essential to achieve the desired high-quality result. In professional space, it's competitive and you should be in a position to deliver not just with your technical skill and aesthetics but also with your ability to deliver at highest possible quality in terms of resolution, focus, sharpness, lighting, and overall presentation. A good camera is essential to achieve all of this.
Share three names of the photographers who have inspired you a lot?
Coming from a background of theatre, cinema and paintings, I am constantly getting inspired and motivated by the works of different artists and different art forms. They need not be only photographers. Sometimes it is their energy, sometimes their ability to reach out to people and connect with their viewers, and other times their sincere practice and dedication to their craft and how they work relentlessly to reach mastery. But if I had to only mention 3 photographers, here they are:
I am hugely inspired by the works of Sebastião Salgado, from Brazil, for his contribution not just as an image-maker but also as a leading environmentalist who brought major changes to his country; GMBAkash, from Bangladesh, for his works for the downtrodden and not so fortunate sections of society; conflict photographer like James Nachtwey, who helped change the way we see the realities of the war. It is so inspirational to see how he remained true to his craft and representation of the issues and how his principal focus of an illustrative career of more than twenty-five years has nearly always been a spectrum of social unrest, armed conflict, and critical social issues like deadly diseases and starvation. I always believed that our craft must motivate, inspire and enable in giving back to the society apart from only monetary objectives. Everybody who has worked and done this remains my inspiration and hero.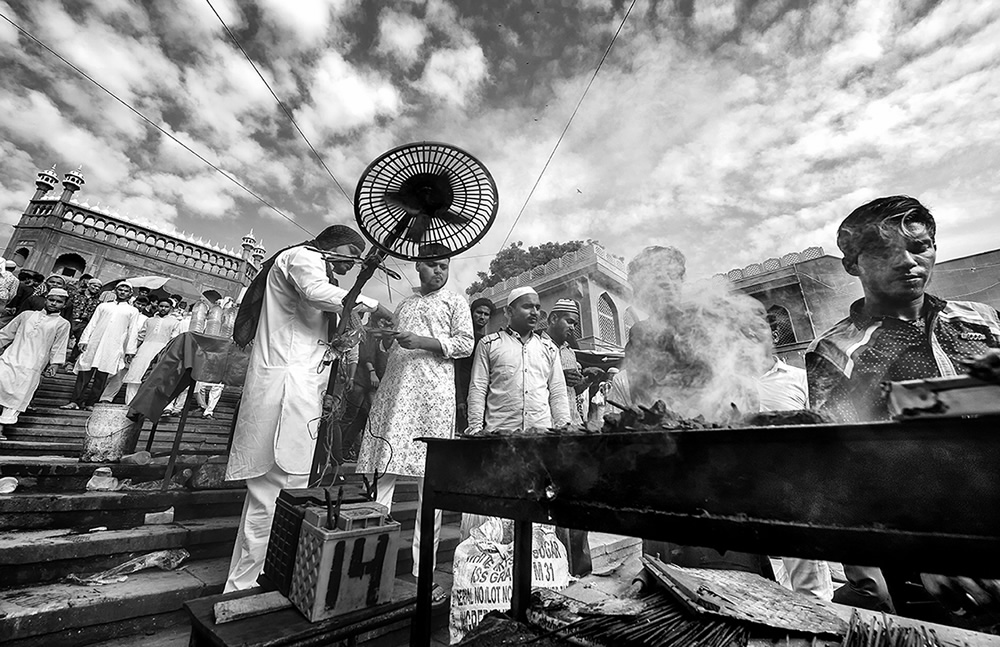 Does social media like Facebook, Instagram, Google and some sites like 500px, Natgeoyourshot helps to get the attention of the viewers in larger aspect?
Undoubtedly. Of Course, it helps. This is the digital age and content moves at a fast pace. The traditional methods of "being discovered" are changing rapidly. Exhibitions, books, referral booklets are expensive, time-consuming and have fairly limited viewers interactions.
Opportunities for professional portfolio reviews are expensive, scarce and non-approachable at the time So, how do you exhibit your work and get discovered? Social media is the space for today's age. It is quick and costs almost nothing to reach your target audience, and more importantly, you are in full control of your own space while being in a public sphere. But on the flip side, it is very crowded and with billions of users in that space, it attracts only momentary attention.
As such, there is a need for practice and polishing of your craft so well that you are able to make your presence felt through your freshness. You must keep reinventing yourself to cater to the ever-changing trends and viewer interest. In the long run, though, your personal reach, professional work ethics, and consistency help you to build your mark and sustain in an extremely competitive environment.
Do you think that a quality workshop can change the mindset or point of view of any photographer and why? Should we attend a quality workshop frequently?
Quality workshops certainly help in shaping up amateur minds. This is true with all other art forms as well. Our ancient "Guru-shishya" traditions and musical gharanas are the biggest exampless of this. One gets to learn from an experienced mind and the body of works of the mentors and their take on certain nuances certainly gives you fresh direction and insights into not making some mistakes that you would otherwise have. I like to think of workshops as refining your point of view than changing it completely. You can retain your style but add some perspectives.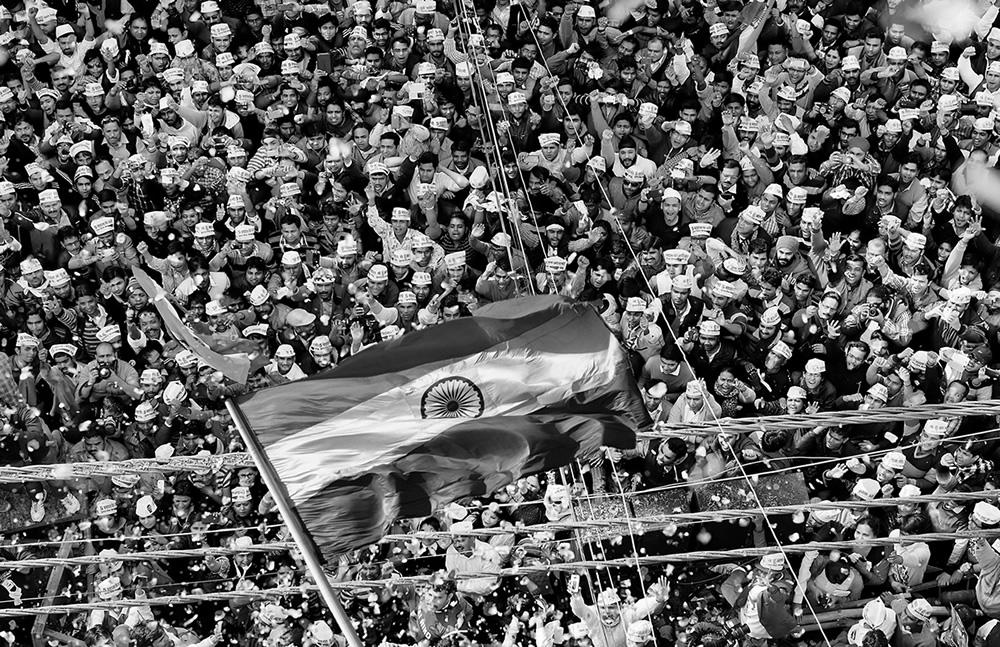 What is the difference between a good photographer and a bad photographer?
There is always a human being behind the camera who is capturing his moments as he/she sees it. Sound technical knowledge of the camera and other photographic equipment, creative skill and knowledge of light, software tools certainly contributes towards making a good photographer. Technical knowledge apart, a good photographer is one who understands what he wants, he is observant and sensitive towards his surroundings and always remains true to his craft and faithful in his representation.
He/She plans his work meticulously, understands the value of time, space and commitment, therefore remains prepared and equipped for any adverse situations. He/She shows respect for his subject and is careful about their comfort level. A good photographer is always ready to push himself harder to create something unique and meaningful. Last but not least, a good photographer is an artist who never stops learning.
What is the difference between a good photograph and a bad photograph?
A good photograph should have great content, understanding of light, focus, sharpness, and representation. If it is delightful to your eyes too, then that is a bonus. It is always about the photographer behind the work and what he/she wants to show to the world. As long as the photo is true to life and content is useful to mankind either for entertainment purposes or creating awareness on social, political, wildlife and environmental issues etc, it is a good photograph.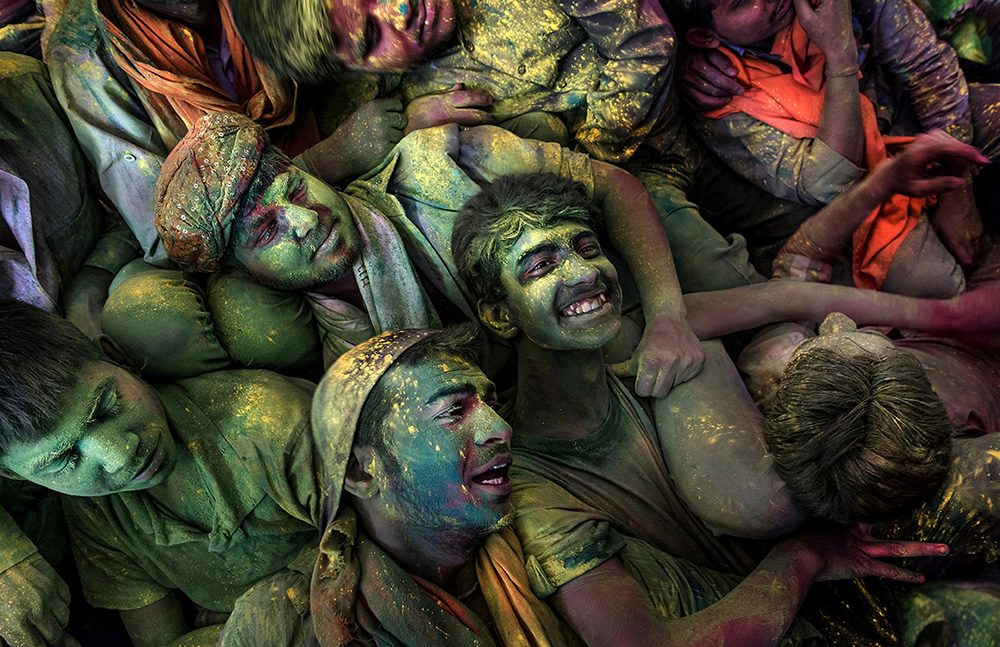 What should our moto towards photography- Self-satisfaction or viewers' attention/satisfaction?
For me, nothing moves without self-satisfaction. That is the core of any creative artist. I can only speak for myself I will always work on what intrigues me and helps me grow in my creative journey. Without self-satisfaction, boredom sets in and it becomes impossible to push further in the long run.
But, even if one has to work only to please others and has the desire for attention and is getting that in abundance, if that is driving him enough to take pictures regularly, then it is ok as long as he is satisfied doing that. Otherwise, why would he do that? I believe everyone in this world has different reasons and sources to achieve self-satisfaction. It is an individual journey and each one to his own.
What is meant by comfort zone in photography? How it ruins the carrier?
When you stop growing as an artist and get trapped in your reputation, which is successful in some way, that's the comfort zone trap in my opinion. All of us are human and sometimes fall into this trap. Those who can break out and raise the bar for themselves have more fulfilling careers.
What is your opinion about documentary photography? Do you like it? If yes, why?
I love documentary photography. This is the space I am most comfortable in. Documentary projects allow me to dive deeper into photography, learn about people, culture, history, ideas, and environment. In the creative process for documentary work, I get to plan, create, and think about how I can bring my vision/story to the world, highlighting the issues I am working on. It is a complete creative process from shooting, sequencing, editing and finally presenting to the world my narrative in its true form.
Traveling for documentary projects has helped me to understand the importance of meticulous planning, where I am not in my comfort zone. I am a restless person and have been blessed with a high level of energy. So traveling calms me down and gives me immense pleasure in exploring and documenting different cultures, people, weather conditions, lifestyle, history and most importantly – food. It has taught me to be patient, be more accommodating and the ability to hear the "other side of the story" without being judgmental.
My projects in harsher places and conditions have made me wiser and have imbibed a sense of gratitude for all the privileges of life that I enjoy. My upbringing as a social person coupled with my past experiences with the world of theatre and cinema has made me very comfortable with strangers and new environments. I love to explore that thru my image-based stories and create awareness thru them. I have made numerable friends in those places where I have traveled for a project and I am eternally grateful to my god and the people involved.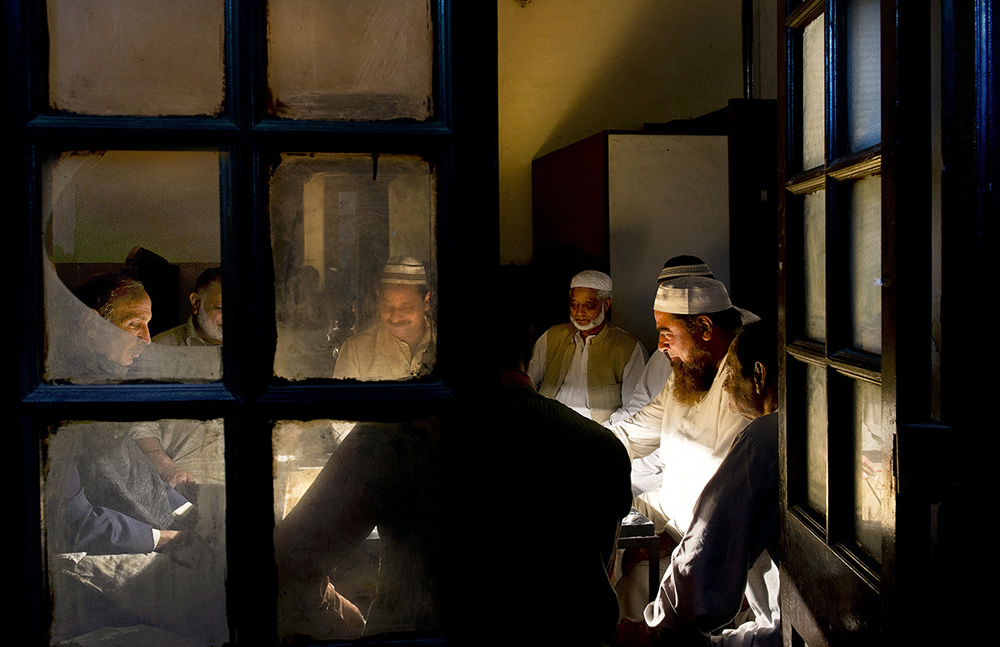 The light, decisive moment, content, ambiance, a good gear, according to you which is the most essential element in photography?
For me, light is the most essential element in photography. Even the best of machines declines to cooperate in bad light conditions. Thereafter comes the content, good ambiance and finally the decisive moment. Good Light enhances the presence of these elements and helps the creative mind behind the lens to create memorable images. Image making is a visual medium, light is it's the truest friend.
Are you associated with any particular brand or brand ambassador if yes, specify?
No, I am not. That is purely due to time constraints.
Do you feel any pressure being an ambassador of any brand? If yes, how do you cope up with the pressure? Does this tag help to get more audience?
Yet to experience that.
If you were not a photographer then what it would be?
A singer maybe. I have been an artist all my life, have worked extensively in the past in theatres, cinemas, anchoring different events on stage, TV, painting and playing Hawaiian Guitar. But I often see/dream of myself singing and swinging away on the stage, where thousands of people are applauding and cheering me on. Good Music has been my weakness since childhood, almost all genres.
Concept and definition in photography is getting changed every day. What is your opinion about the future of photography?
That's heavy and wish I had a doctorate in photography to answer it seriously. With so much of invention and advancement in technology, the future is bright as far as content accumulation is concerned. But it is certainly going to be crowder, cheaper, machines are going to be lighter and more advanced as far as performance is concerned, transfer quicker, availability of more pocket-friendly software and people-friendly access, and hopefully, with so much happening on the web sector, learning will be easier. News from around the world would travel faster, and that is something will make a big difference. This is surely going to be one fast-paced and interesting journey.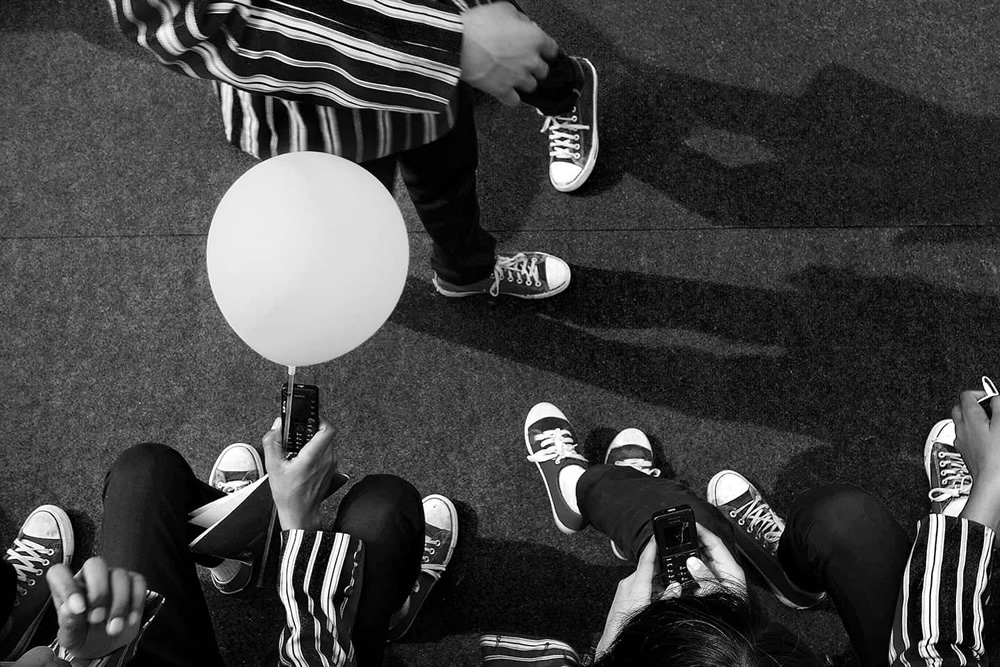 Which food do you like the most? Does it help you to explore more?
South East Asian food is my all-time favorite. Cooking has been one of my passions since I was young. So gradually with encouragement from my children, family, and friends, I have been exploring different spices and techniques that go into preparing sumptuous Asian platters. Love to invite and feed people, it is always a pleasure 🙂
Any message for the young photographers?
Keep discovering new ideas never fear to experiment, learn new digital photography techniques, software and tools, travel, read and listen to your mentors. Sharing helps you to grow, so keep sharing your success stories, your failures, your knowledge, experiences and keep learning from each other. Keep an open mind, avoid preconceived biases about people and places. There is this adrenaline rush that you will enjoy discovering the unknowns.
Are you engaged in any project-based work?
I have been involved in projects for Ministry of Health and Family Welfare, Assam Tourism, Haryana Tourism, Department of Fisheries, Department Sericulture, Department of Handlooms and Textiles, construction & industrial projects, archiving political campaigns, etc.
What is your big achievement in photography?
I always think I am still a student. Awards and recognitions are part of the journey and they keep me motivated. But what I value most is photography is the blessing and acknowledgment from my mentor and teacher, late Rakesh Sahai. Getting to know so many people, learning about the diversities of the world we live in have been very fulfilling.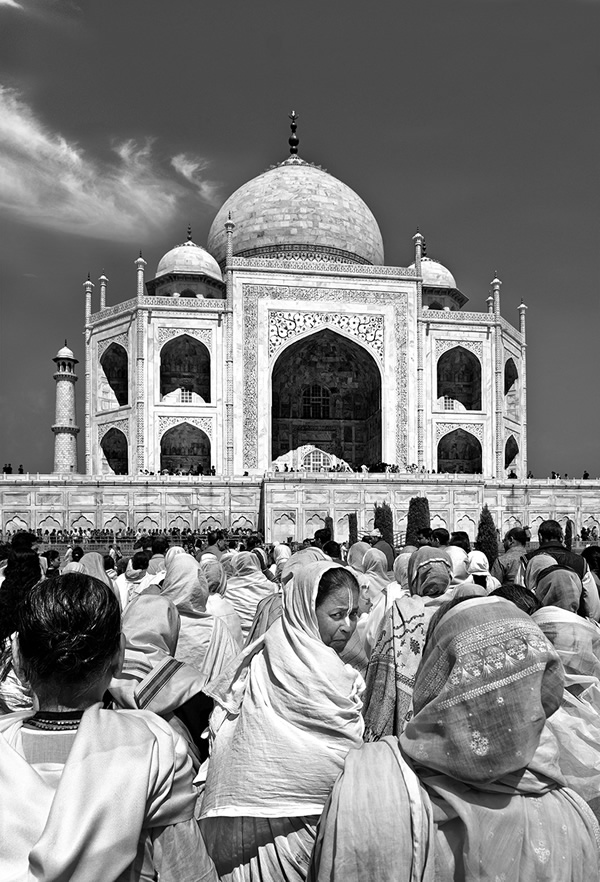 According to you what is the best photography magazine?
I love being associated with APF. Apart from that, Better Photography, Asian Photography, Digital SLR, B&W, CHIIZ, etc are really good magazines. Different artists connect differently to the content of these magazines.
According to your name two best Facebook photography group?
Many groups are doing wonderful work connecting photographers around the world and featuring inspiring work. #APF and #Streetphotographyintheworld, are two groups I follow regularly.
Kindly share top five Instagram account everybody should follow.
Here are my current top five favorites:
#Vineet_Vohra,
#Tavepong_Street
#Ilanbenyehuda
#SteveMcCurryOfficial
#RaghuRaiOfficial
Share your goal in photography?
I would love to make more images that highlight social issues. Also, would love to do more Photo-books. I am more fond of paper prints than digital presentations.
Role of a smile in photography- share your views?
A smile, on the face of a photographer, goes a long way in making your subject comfortable. A smile allows people to perceive you as a happy, warm person, whether it is part of the verbal communication or visual communication. It builds an instant bridge of friendship and trust.
A smile along with a slight nod means that I agree with that person, thereafter he doesn't take long to open up with his story and cooperation. It has helped me in a big way, especially while doing projects with women, children, and widows. On the other hand, a smile on the face of the subject can create a magical image, intriguing the viewer as to the subject of the smile (MonaLisa effect).
Finally, there is content and moment that may bring a smile on the face of the viewer and force you to take a few minutes off your time to look at the image again. A smile has different roles in photography. The hardest for me is when it becomes an intrusion in the space of my subject. When I do not get a positive response to my smile, I become careful, aware and sensitive towards the comfort level of my subject. I usually avoid annoying anyone unless that is exactly what I want from my subject. Once I get it, I smile to myself.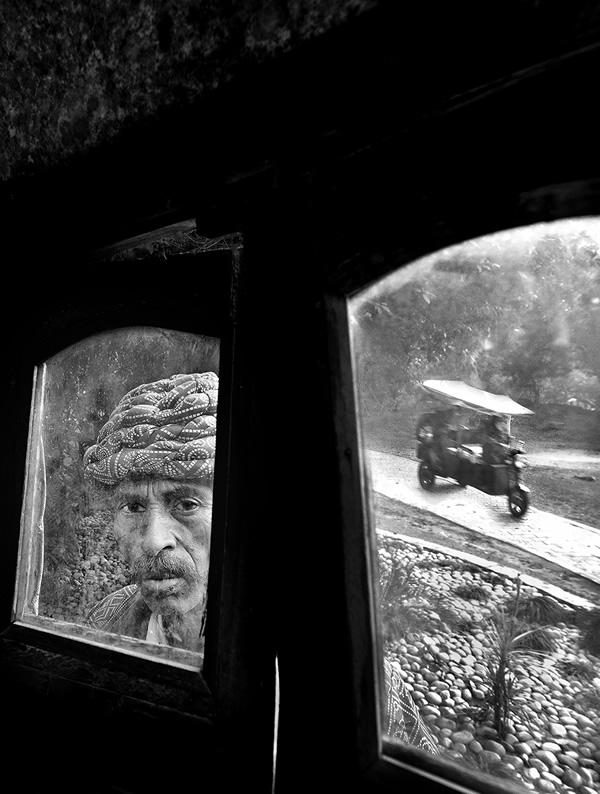 About Raj Sarkar
Raj Sarkar is a Street Photographer and Educator. He holds MBA Degree in Finance and Post Graduate Diploma in Computer Application. He is the founder of World Photographic Forum, and Curator of APF magazine Street Photography. He loves exploring possibilities on street. His main object is to Freeze the emotions and actions of people.
He delivers the lecture on photography in various Colleges and institutions like IIM (Indian Institution of Management), Union Chappell school, etc. He also conducts countless workshops on street photography. He also curates' various exhibition and he has also been appointed as a judge in the various competition.
Raj is a recipient of various awards, recently he has won the International Puskar Mela Contest, Winner Wiplay Photo contest "India in Color". Finalist of Garuda World Photo contest and HIPA and his work has been exhibited worldwide. He reviews various gadgets and camera including Fuji x camera for Fujifilm. His article has been published in all renowned magazine and websites in the world like Fujilove, Street Photography Magazine, USA, Viewfind, APF Magazine, Smart Photography, Better Photography, Asian Photography, Chiiz magazine, Saveus, 121 clicks, National Geographic and more. Recently his photographs have been showcased in London Street Photography Festival and Indian Photo Festival.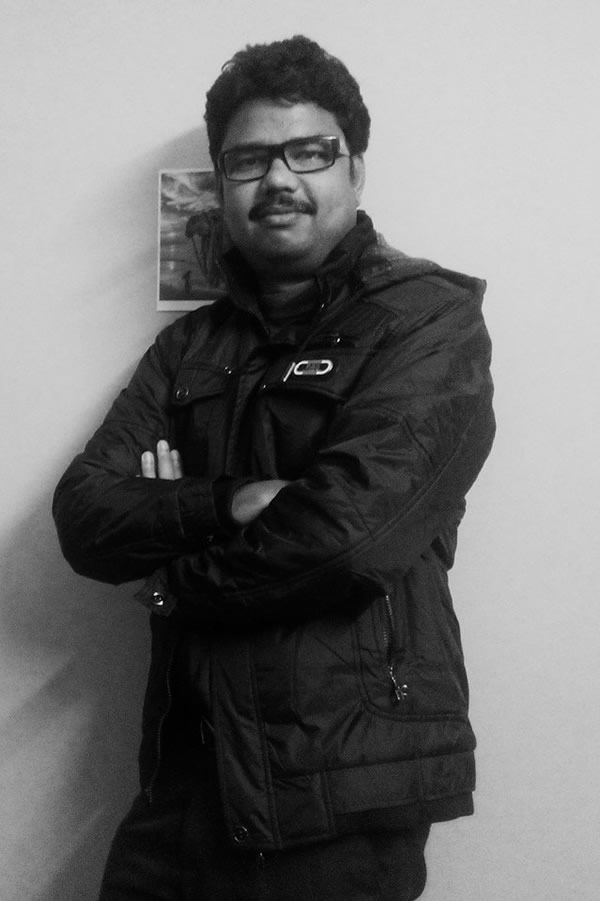 You can find Raj Sarkar on the Web:
Copyrights:
All the pictures in this post are copyrighted Moushumee K Jha. Their reproduction, even in part, is forbidden without the explicit approval of the rightful owners.