30 beautiful photos showing the magic of interior designing. In every house, each room has its own charm and atmosphere. While the atmosphere is mostly decided by the people living in it, interior design also plays a role in making things beautiful.
If you appreciate good interior design, then you might appreciate this subreddit. It collects amazing pictures of beautiful rooms from all over the world.
All photos are linked and lead to the sources from which they were taken. Please feel free to explore further works of these photographers on their collections or their personal sites.
#1 Lake House With Floor-To-Ceiling Windows On The Shores Of Chickamauga Lake, Tennessee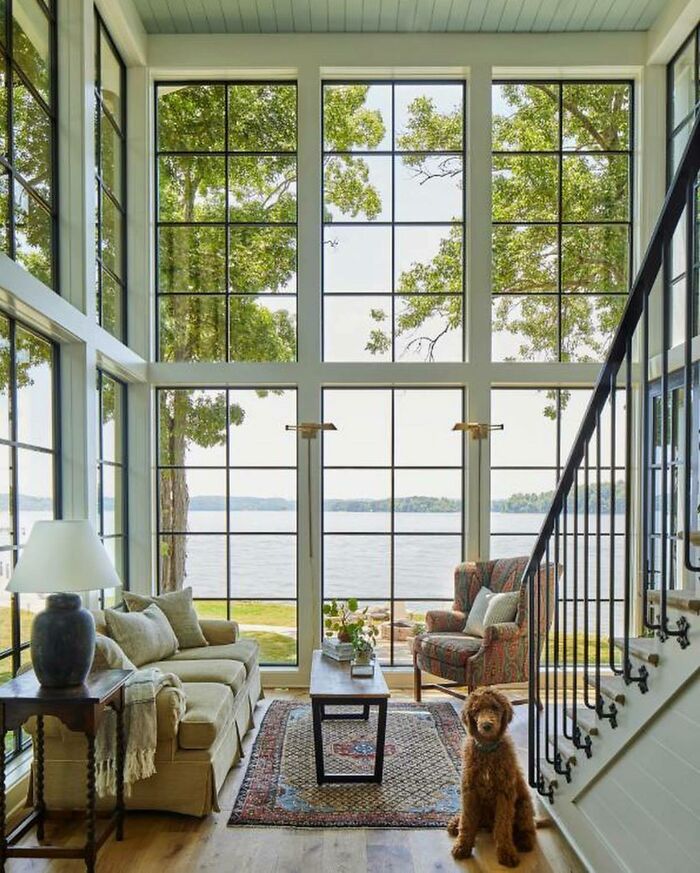 Image source: ManiaforBeatles
#2 A Little Garden In The House Of Small Wonder In Berlin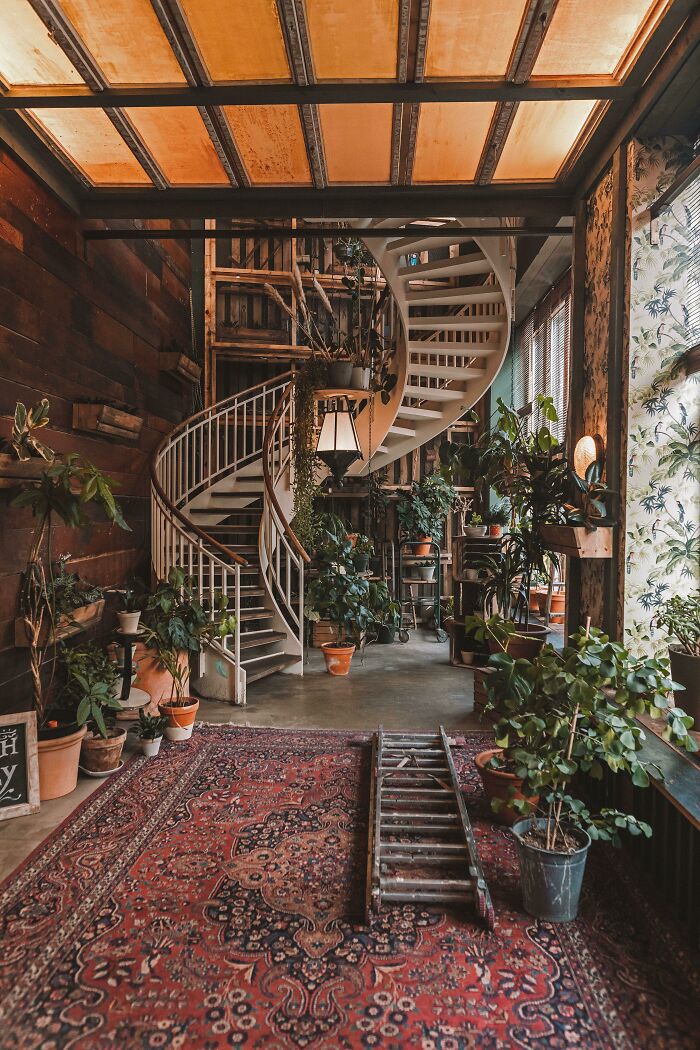 Image source: beersjob
#3 Cabin With Huge Windows Surrounded By Forest Views, Bowen Island In Howe Sound, British Columbia, Canada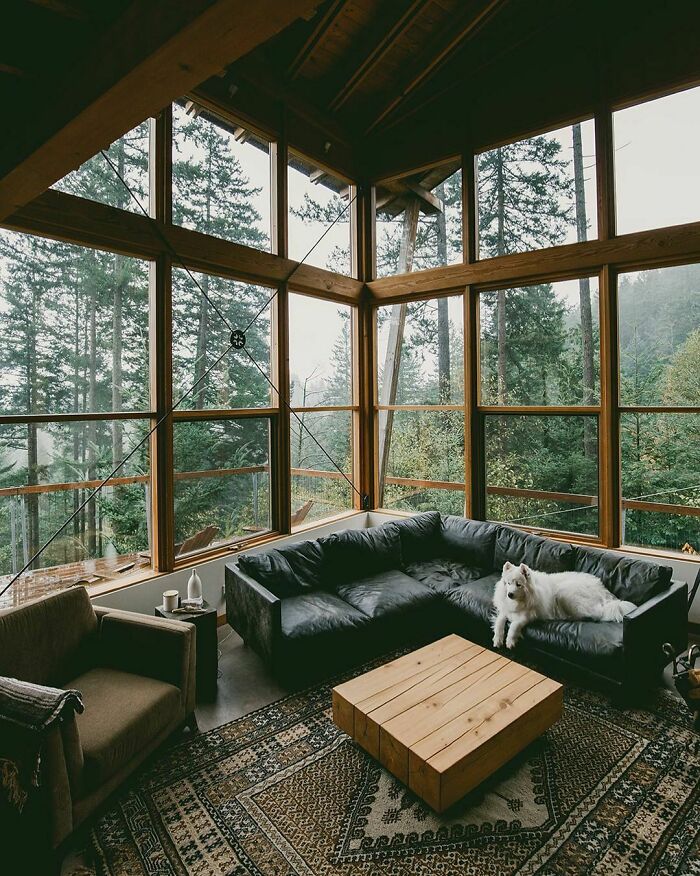 Image source: ManiaforBeatles
#4 House With A Stunning View In Aspen, Colorado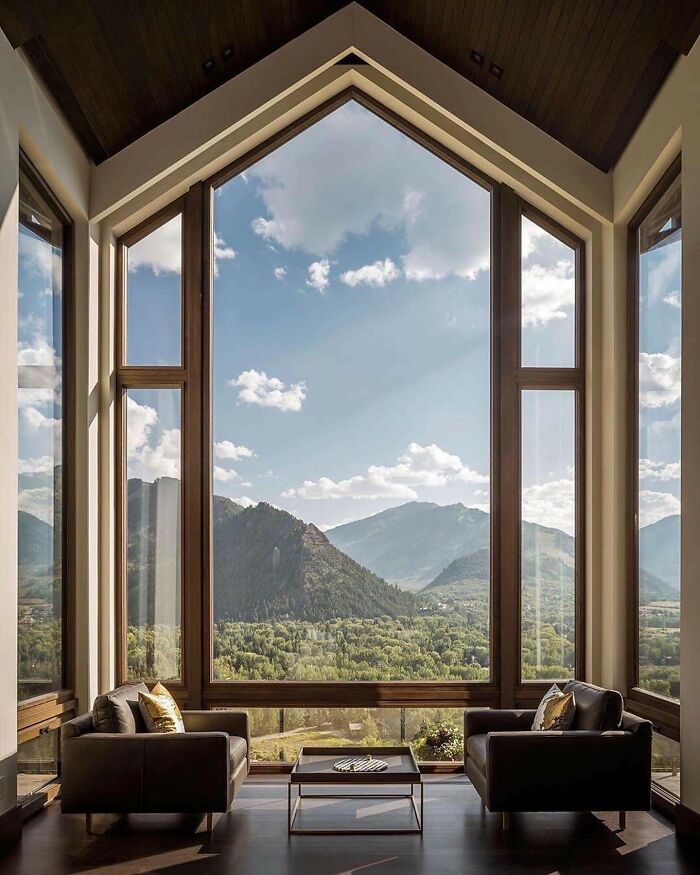 Image source: beejeezP0P
#5 Pool At The Landa Hotel In Burgos, Spain, Photographed By Ana Himes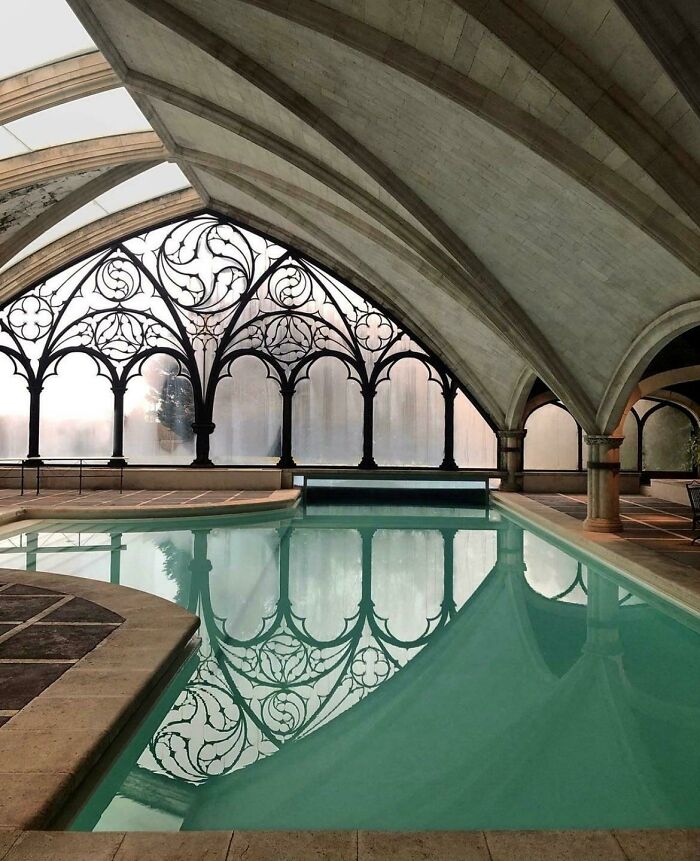 Image source: Paul-Belgium
#6 Winter Retreat With Views Of Snow Capped Trees In Rovaniemi, Lapland, Finland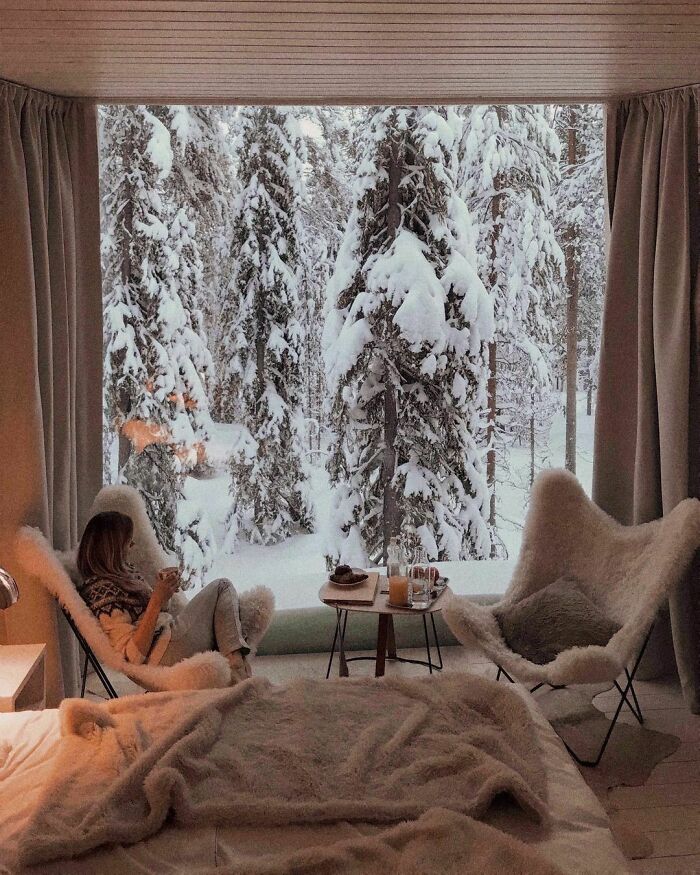 Image source: ManiaforBeatles
#7 Vaulted Ceiling Living Room With Built-In Bookshelves In A Tudor Revival Home, Los Feliz, Los Angeles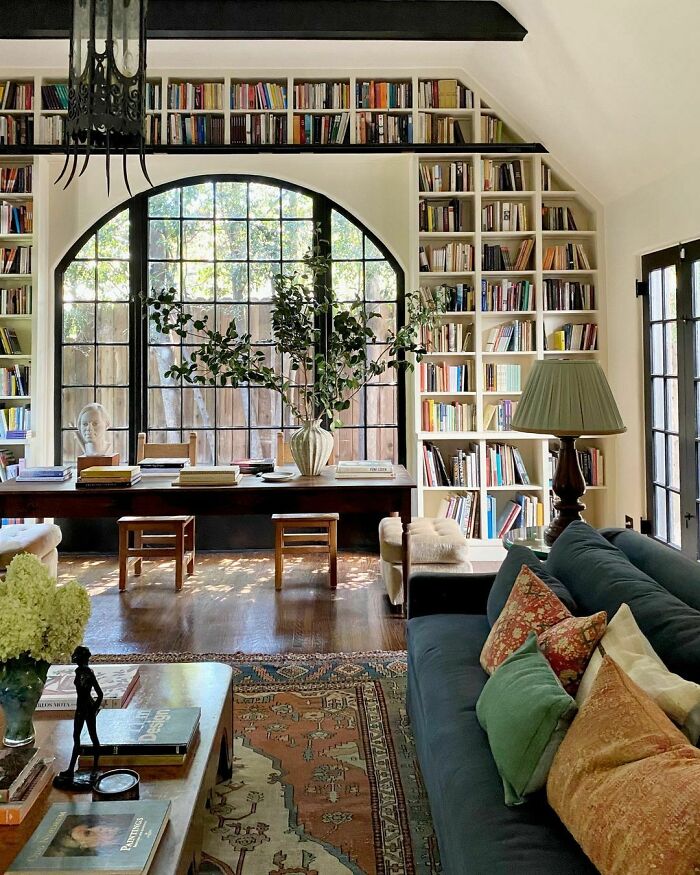 Image source: ManiaforBeatles
#8 Bold Dark Colors For A Paris Apartment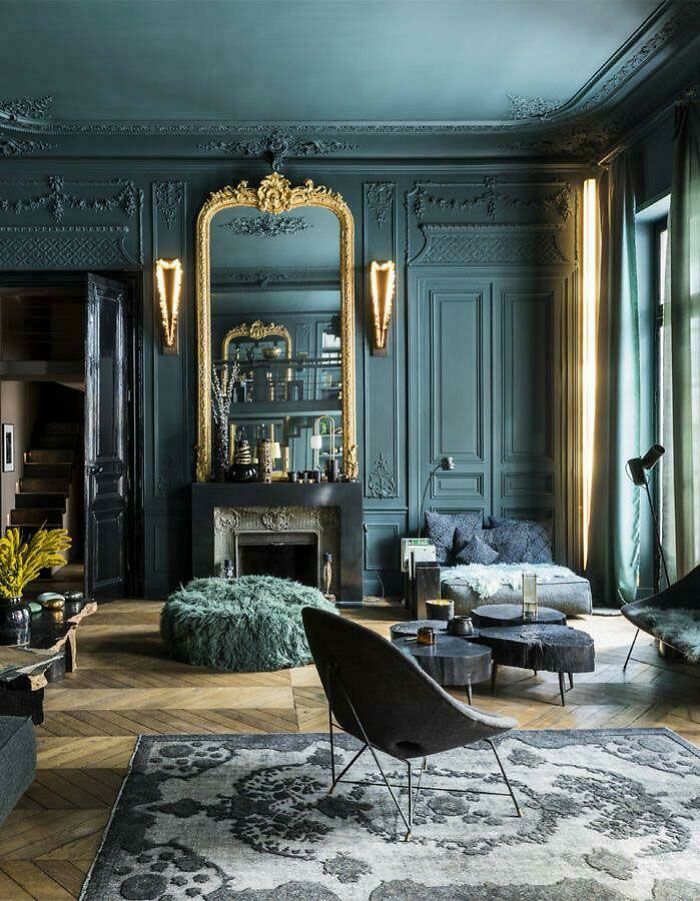 Image source: Paul-Belgium
#9 Foyer With A Balcony In An Italianate Residence, Santa Monica, Los Angeles County, California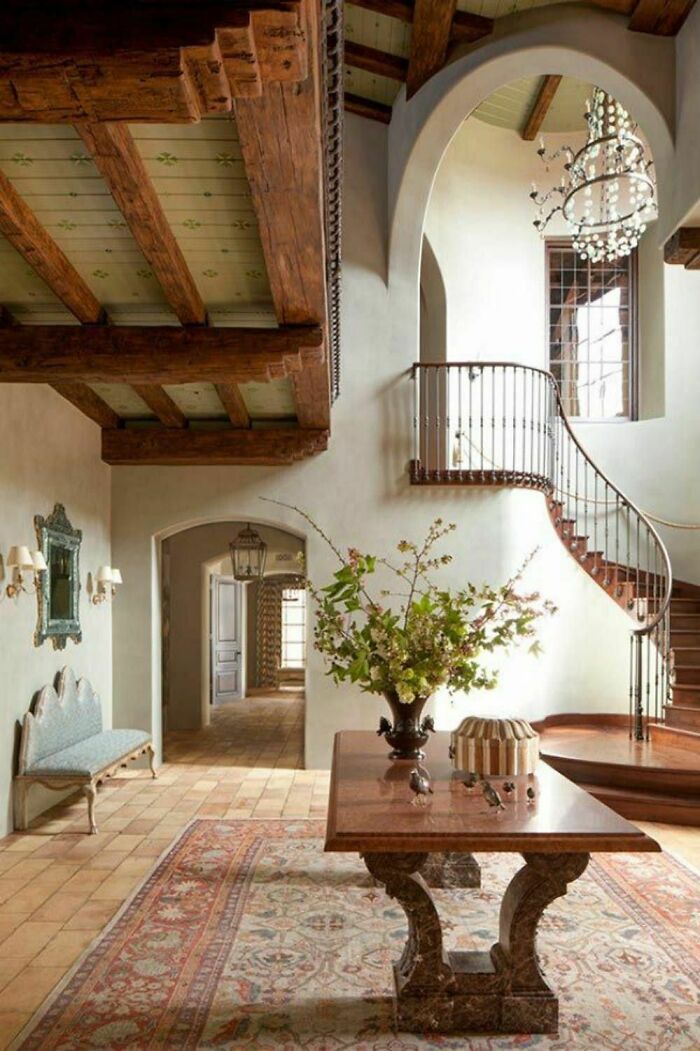 Image source: ManiaforBeatles
#10 White And Green Tiled Bathroom In Berlin, Germany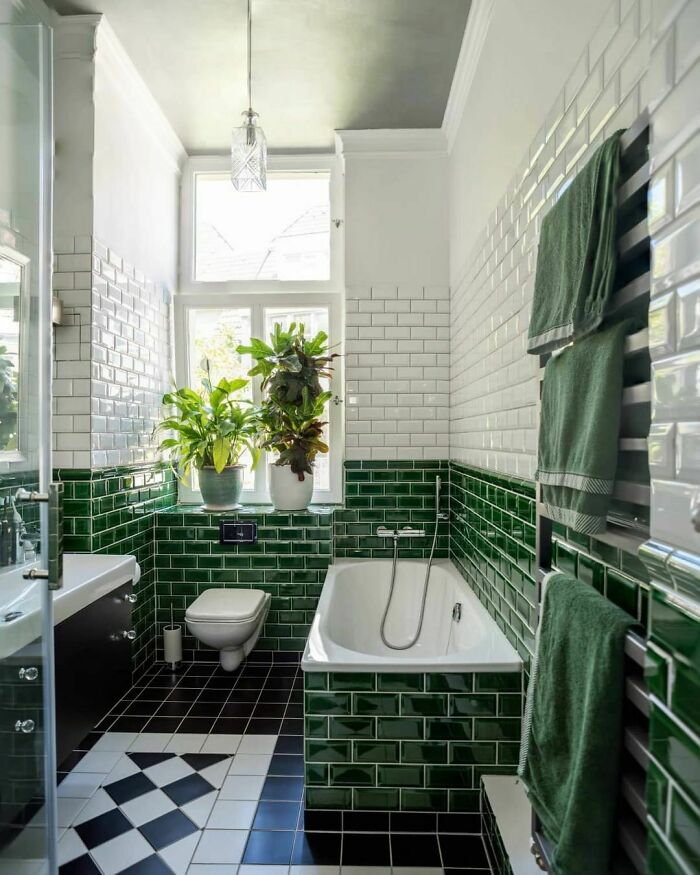 Image source: ManiaforBeatles
#11 Mila Kunis' Living Room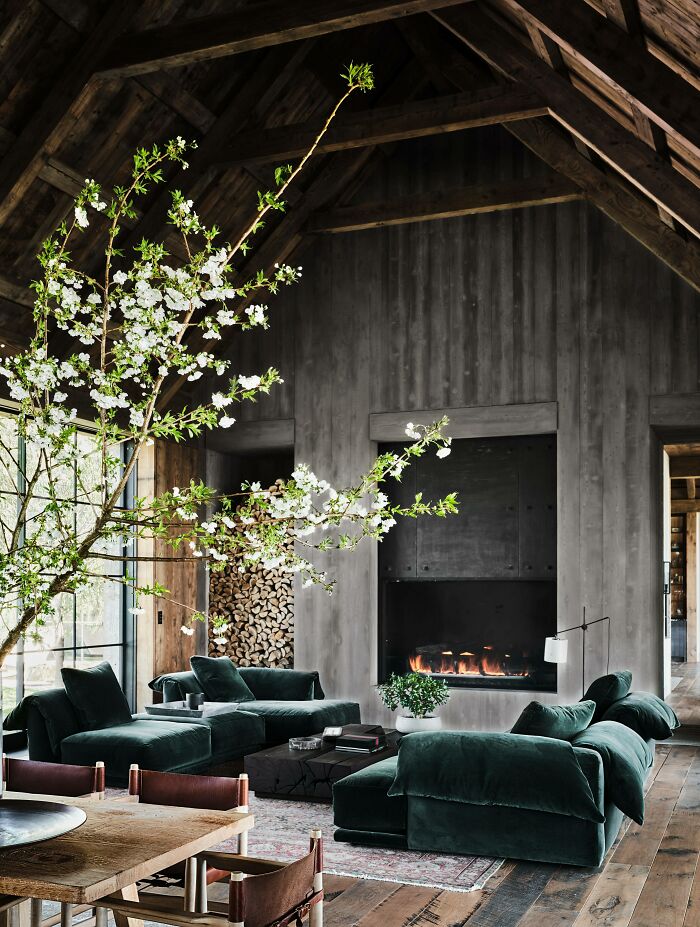 Image source: forestpunk
#12 A Cozy Bohemian Kitchen In An Apartment In Kollum, Netherlands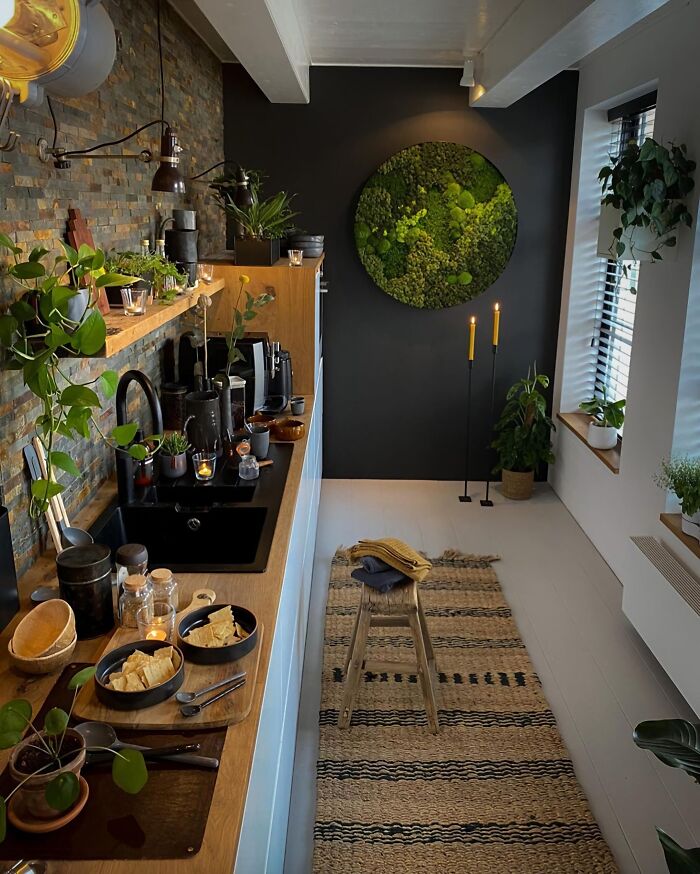 Image source: sustainedgreeting
#13 A Minimalist Hotel Room In The Mountains Of Turkey {design By Selami Bektaş}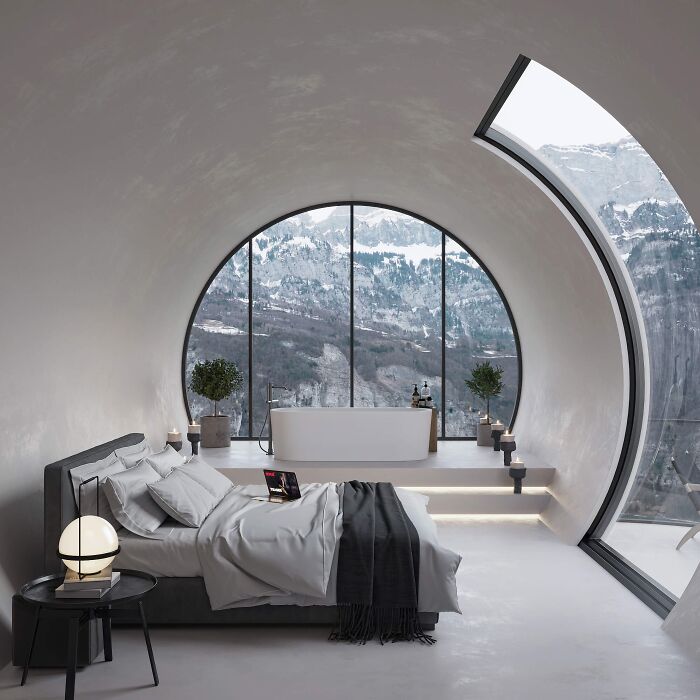 Image source: beersjob
#14 Basque Artist Bought A Land Plot With Build-In Ruins Of An Abandoned For Decades, A 16th-Century Church. After 3 Years Of Renovation, This Is The Final Appearance Of His New Home In Northern Spain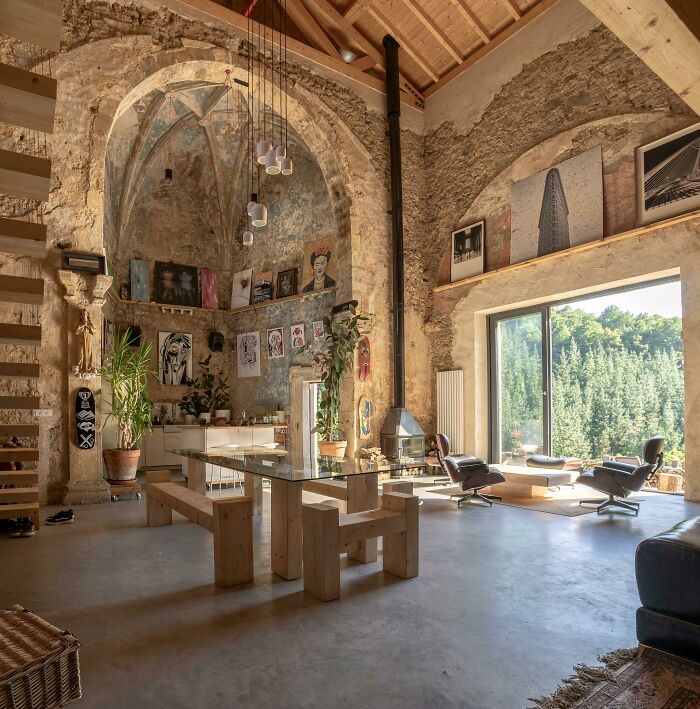 Image source: sustainedgreeting
#15 Municipal Law Library (Juristische Bibliothek) In Munich, Germany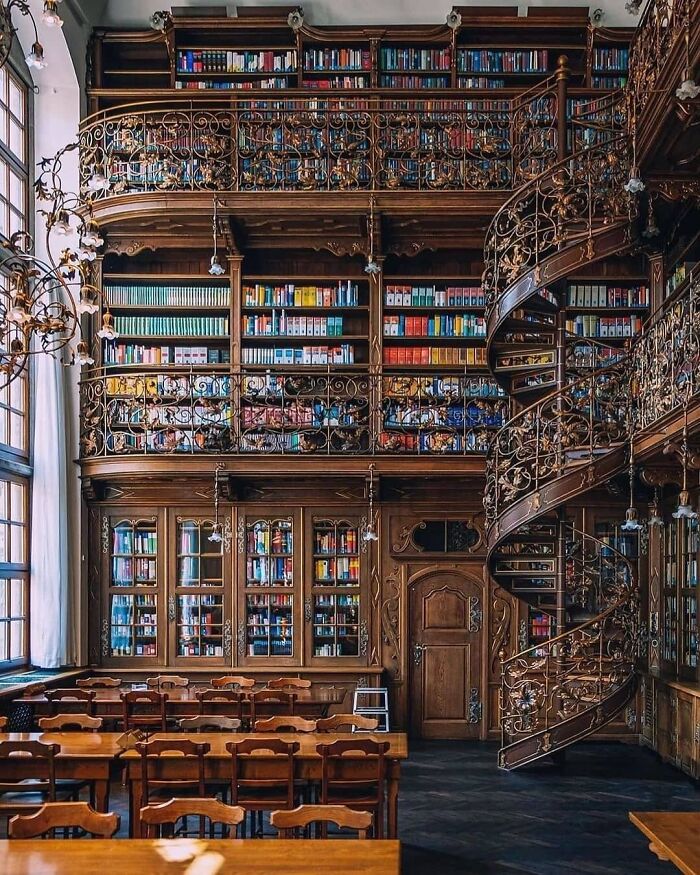 Image source: beejeezP0P
#16 House Of Scientists, Ukraine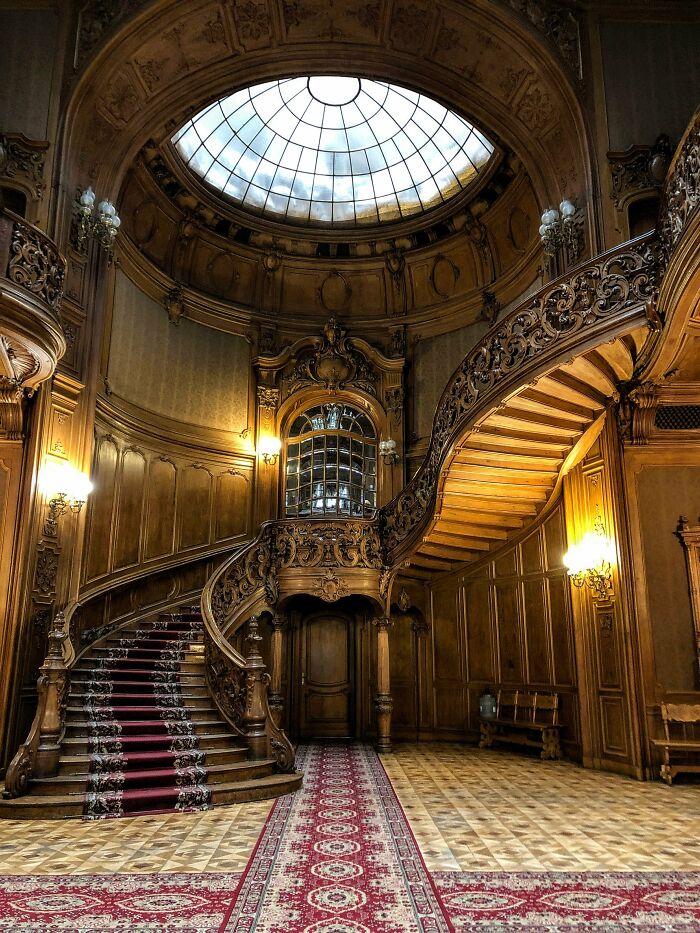 Image source: Wrathwilde
#17 Beautiful Plant-Filled Bathroom With A Gorgeous Winter View, Toronto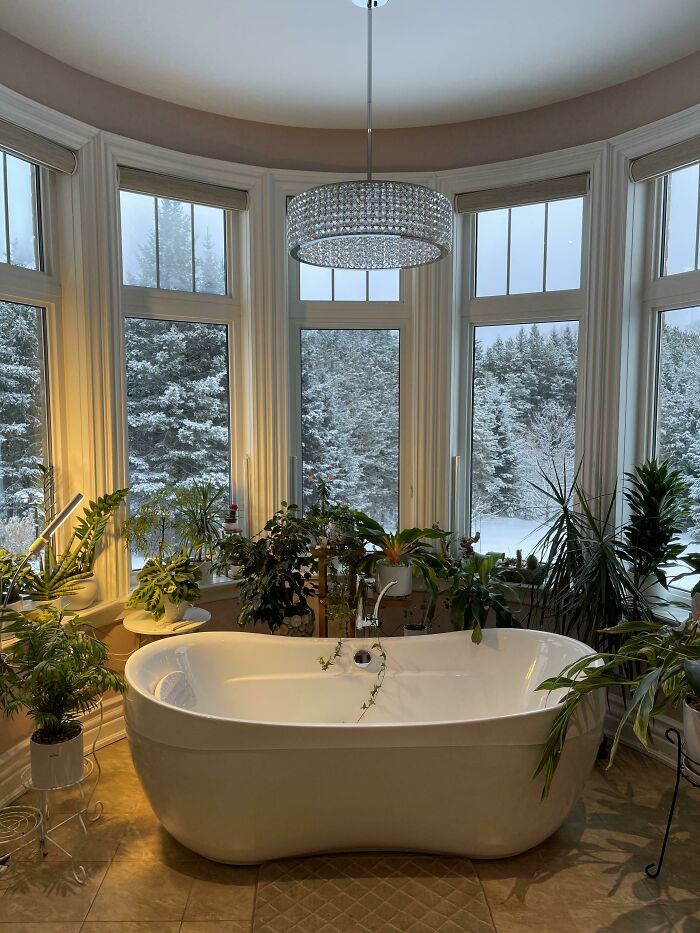 Image source: beejeezP0P
#18 White Subway Tiled Shower With Black Framed Doors In A Modern Farmhouse, Hudson Valley, Upstate New York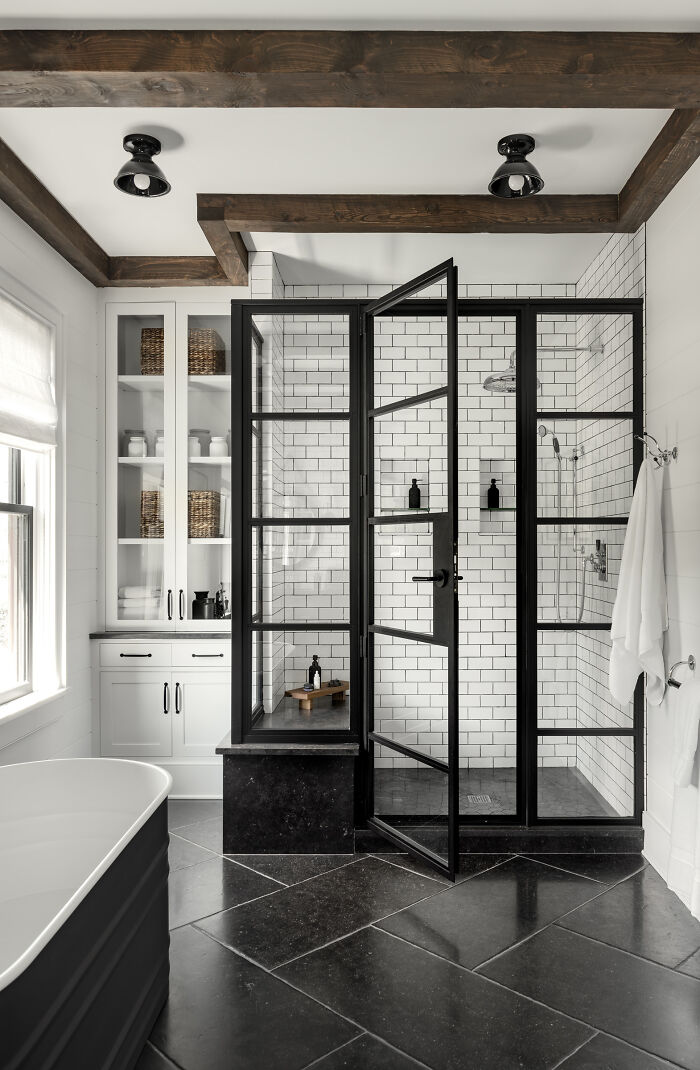 Image source: ManiaforBeatles
#19 Stunning Views Of Walter Peak From A Lodge On The Shores Of Lake Wakatipu, Queenstown, Otago, New Zealand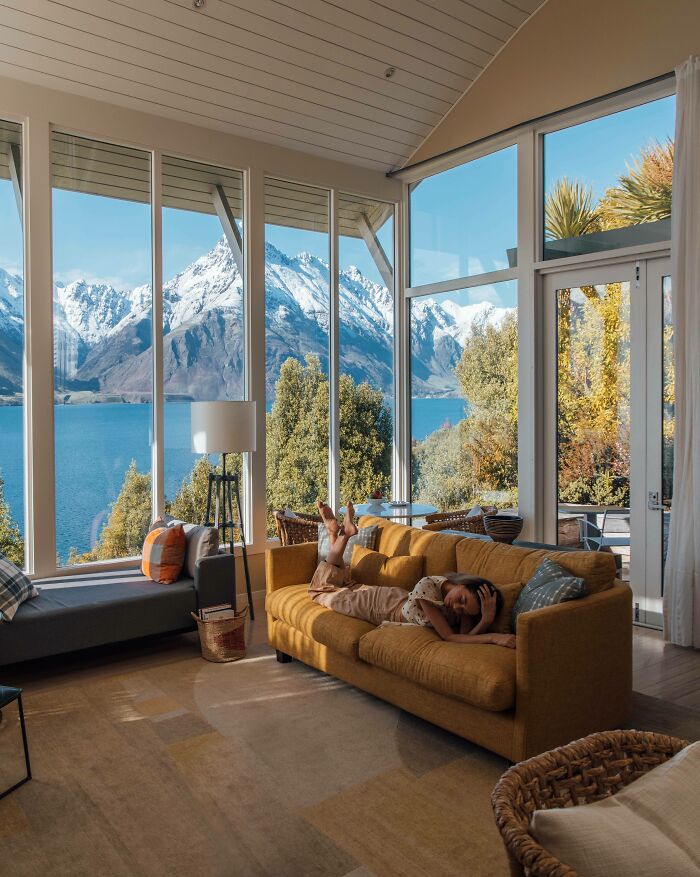 Image source: ManiaforBeatles
#20 The Pool Area At Riad Yasmine, A Private Boutique Hotel Located In Marrakech, Morocco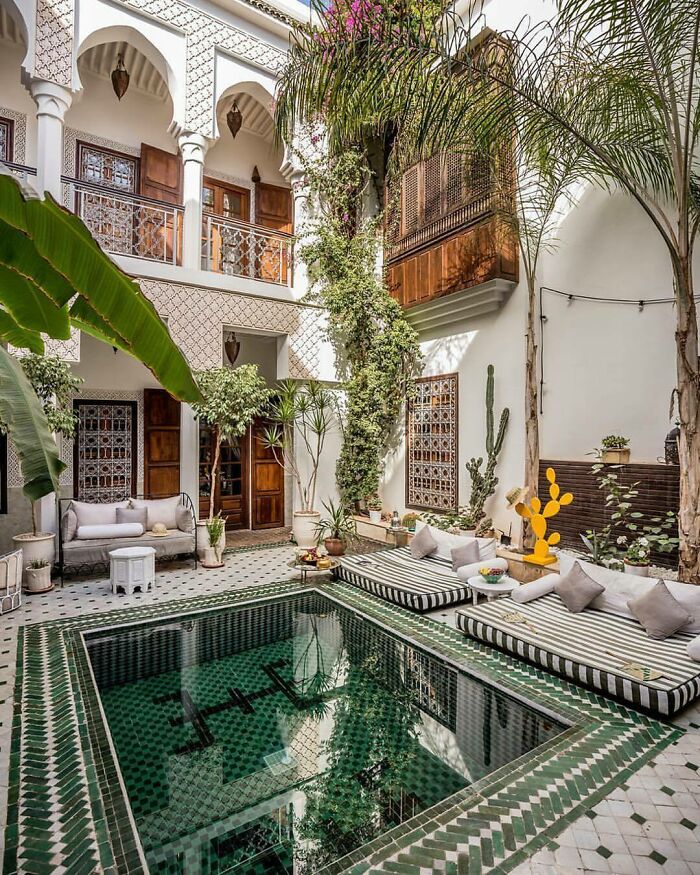 Image source: Icy_Principle2577
#21 A Tiny Country House In Sapanca, Sakarya, Turkey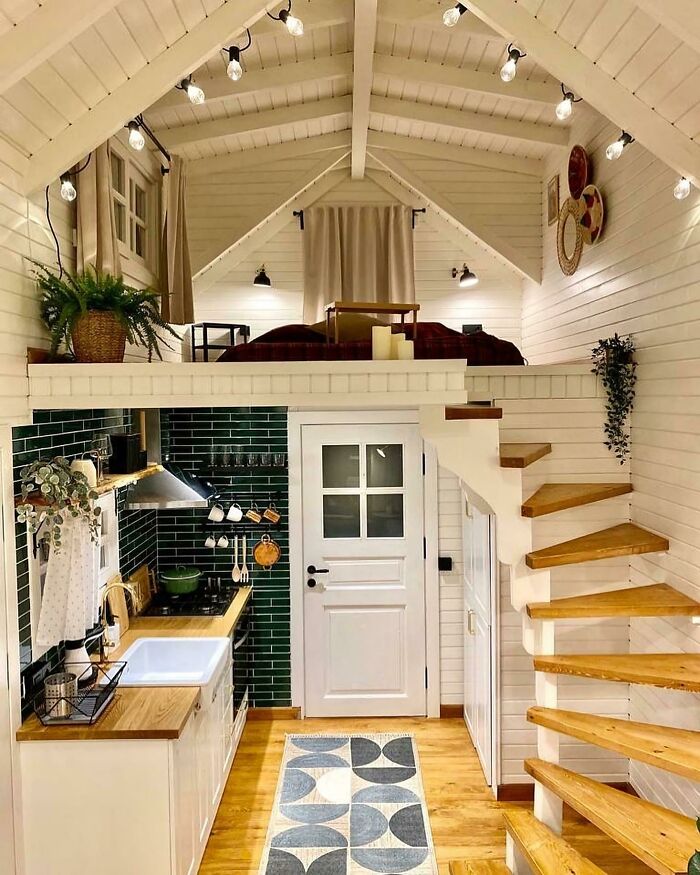 Image source: FunbaRlow
#22 Seating By The Window Opening Up To A Lush Garden In A Renovated 19th Century Victorian Home, Dublin, Ireland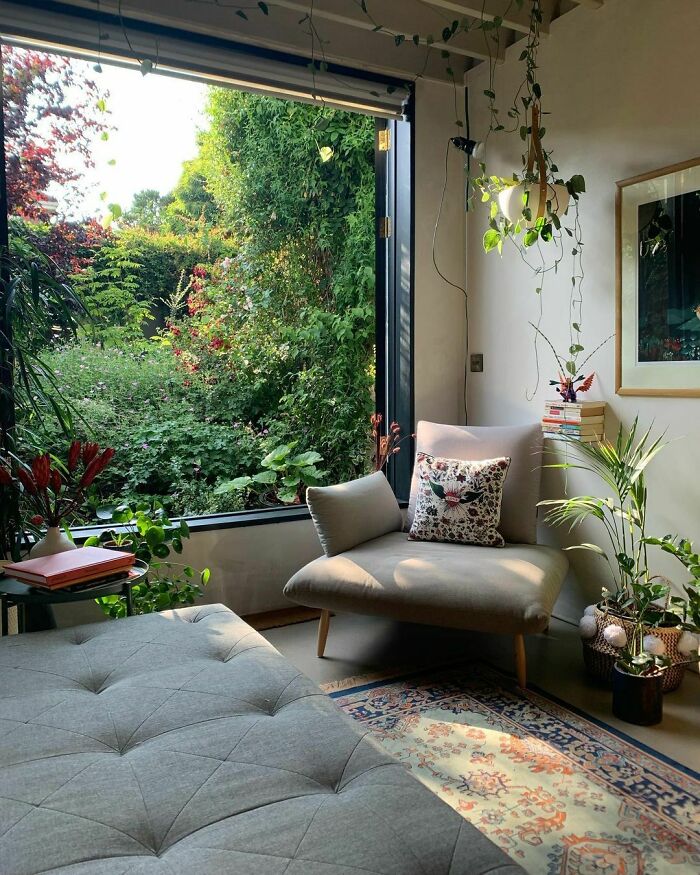 Image source: ManiaforBeatles
#23 Bathroom With Geometric Blue Tile Crawling Up The Ceiling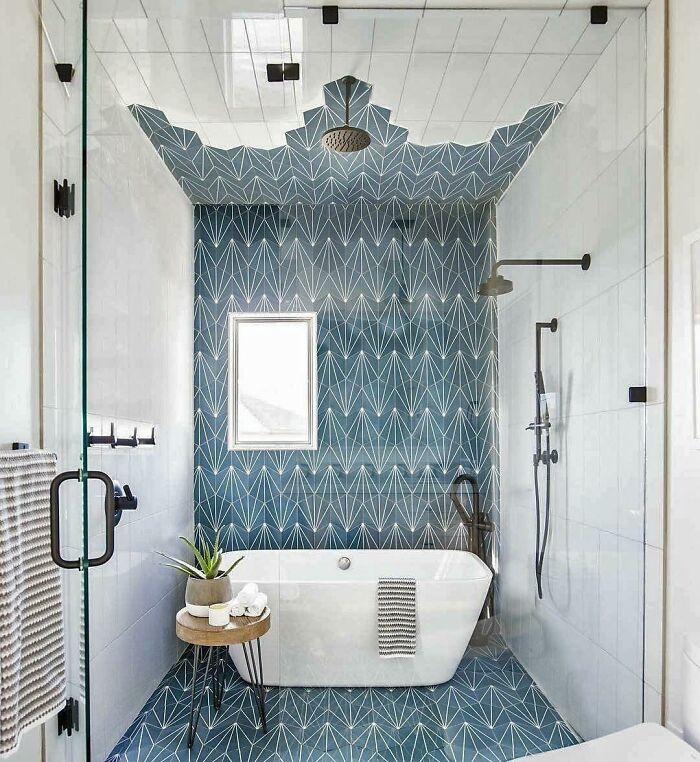 Image source: beersjob
#24 Unevenly Set Handmade Tiles In The Bathroom Of A Renovated 1870s Italianate Townhouse, Pacific Heights, San Francisco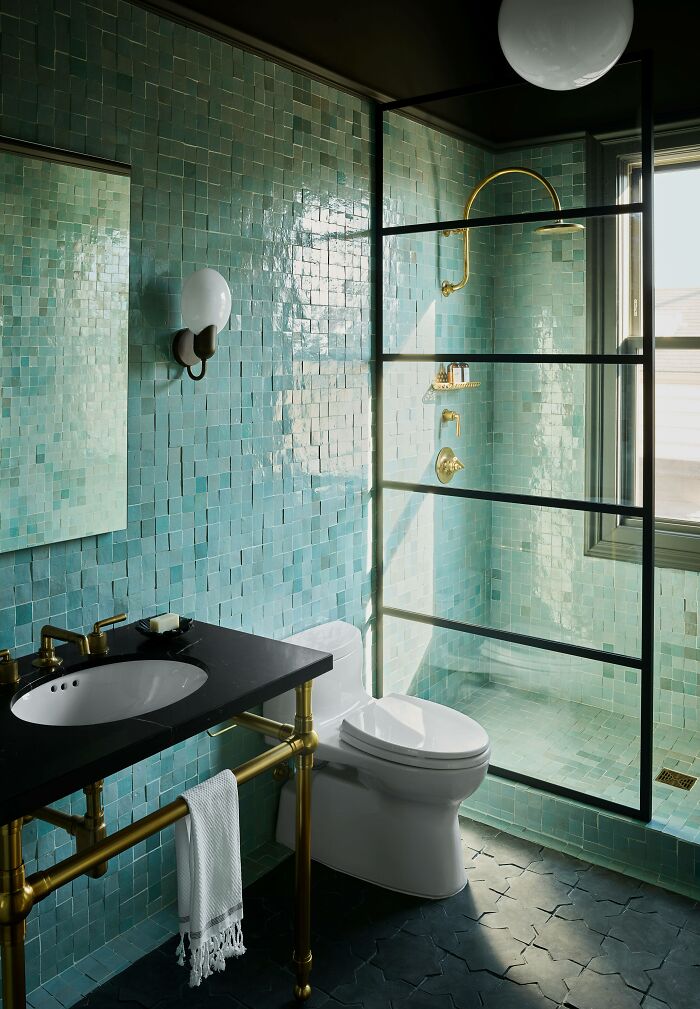 Image source: ManiaforBeatles
#25 Renovated Kitchen With A High Ceiling At A 1950s Ranch House In California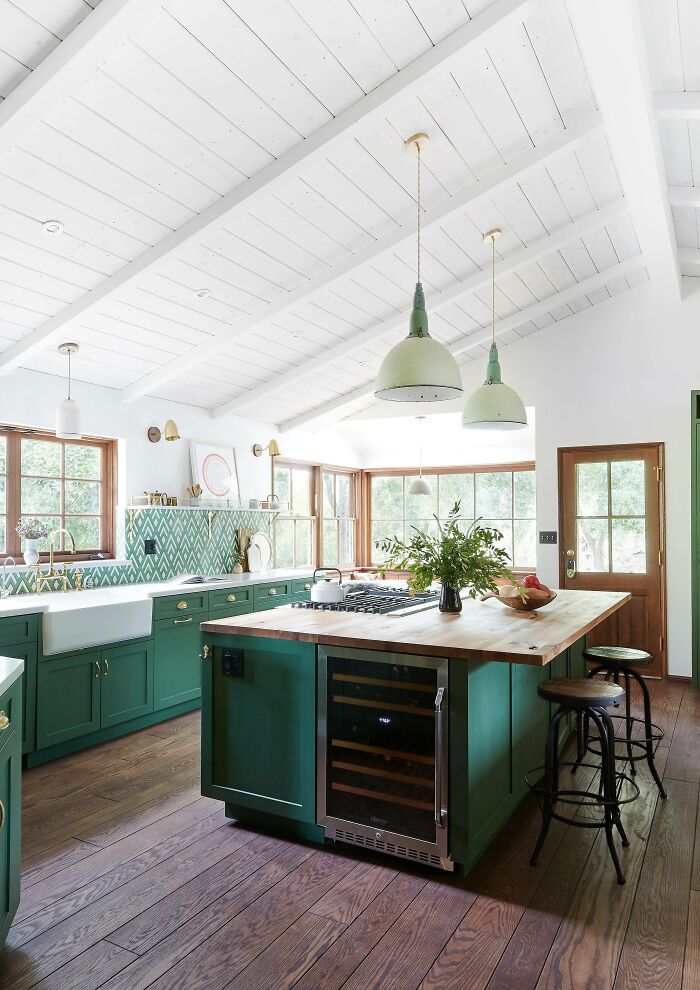 Image source: ManiaforBeatles
#26 Double-Height Industrial Loft Featuring Open Living Area With A Mix Of Greenery, Brazil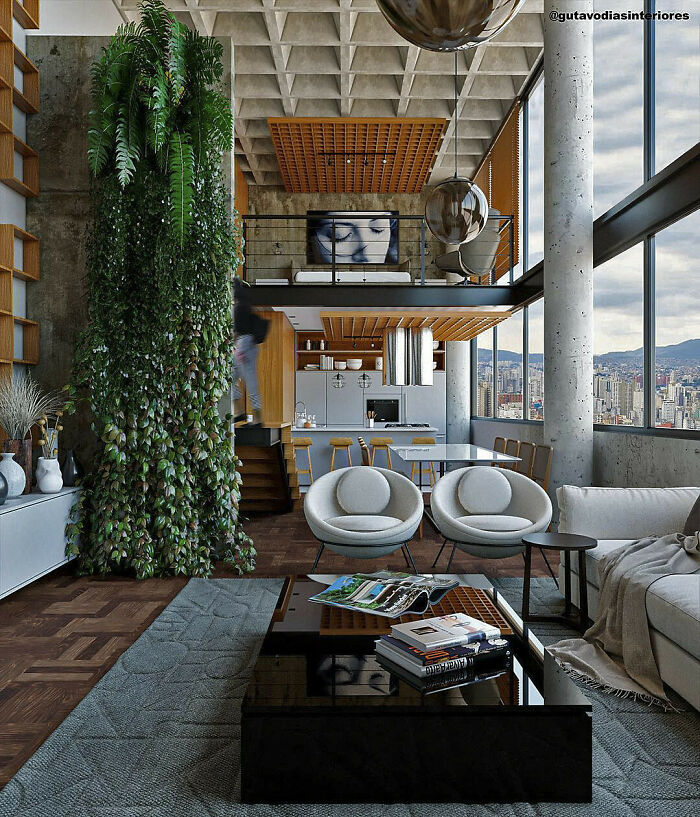 Image source: beersjob
#27 Gorgeous Living Room Of A Home In Finland Settled By The Lake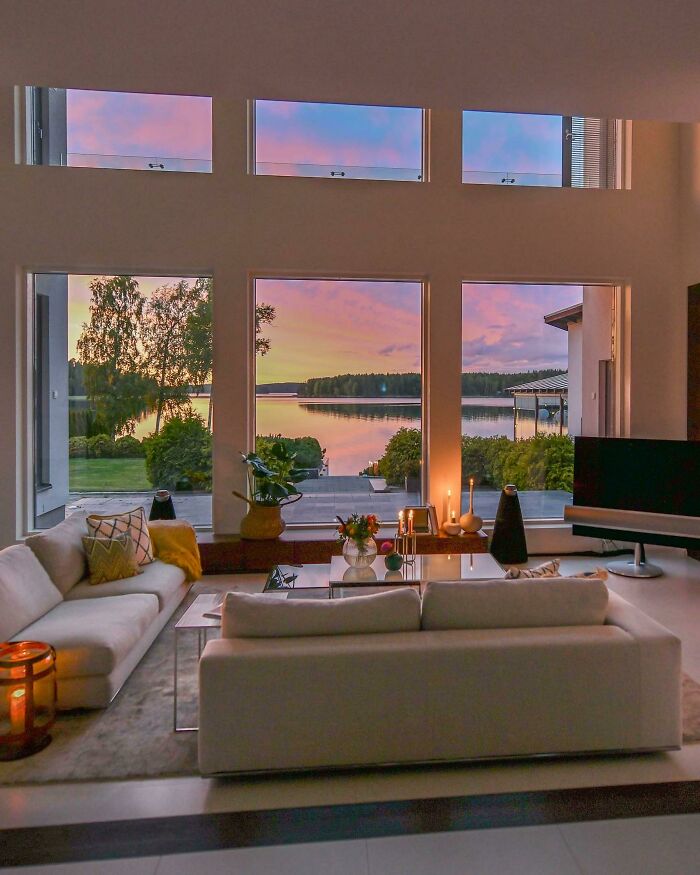 Image source: beersjob
#28 Sage Green Kitchen In A Renovated Victorian Home, Southport, Fairfield, Connecticut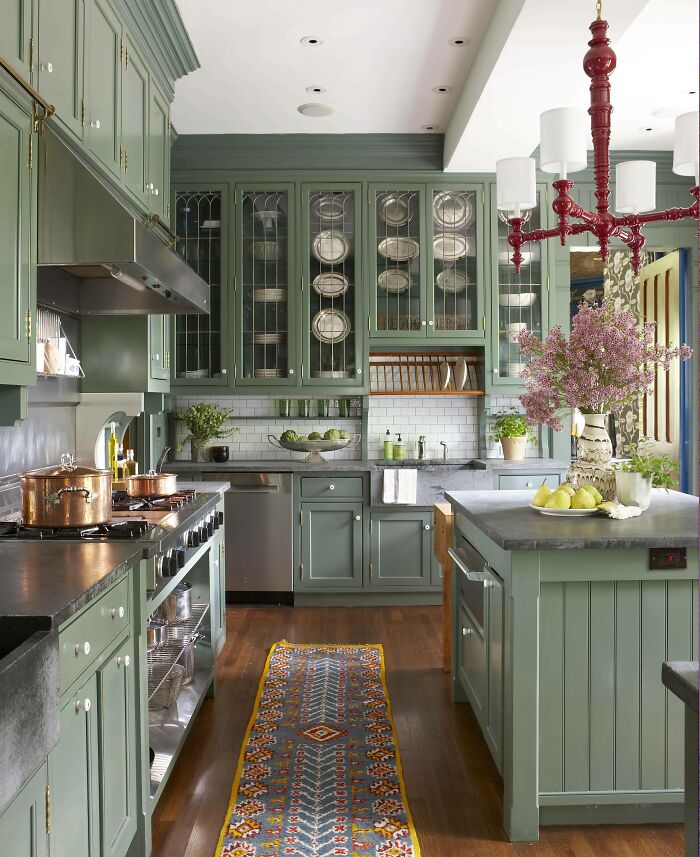 Image source: ManiaforBeatles
#29 Leaded Glass Stairwell In A Refurbished English Country House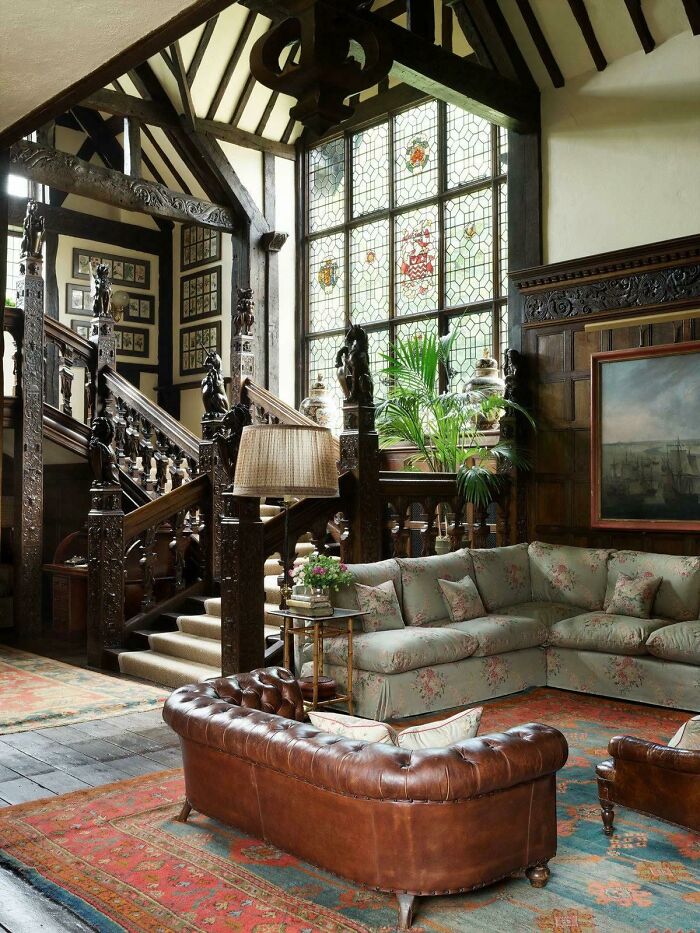 Image source: jackalooz
#30 Double-Height Home Office Library With A Fire Place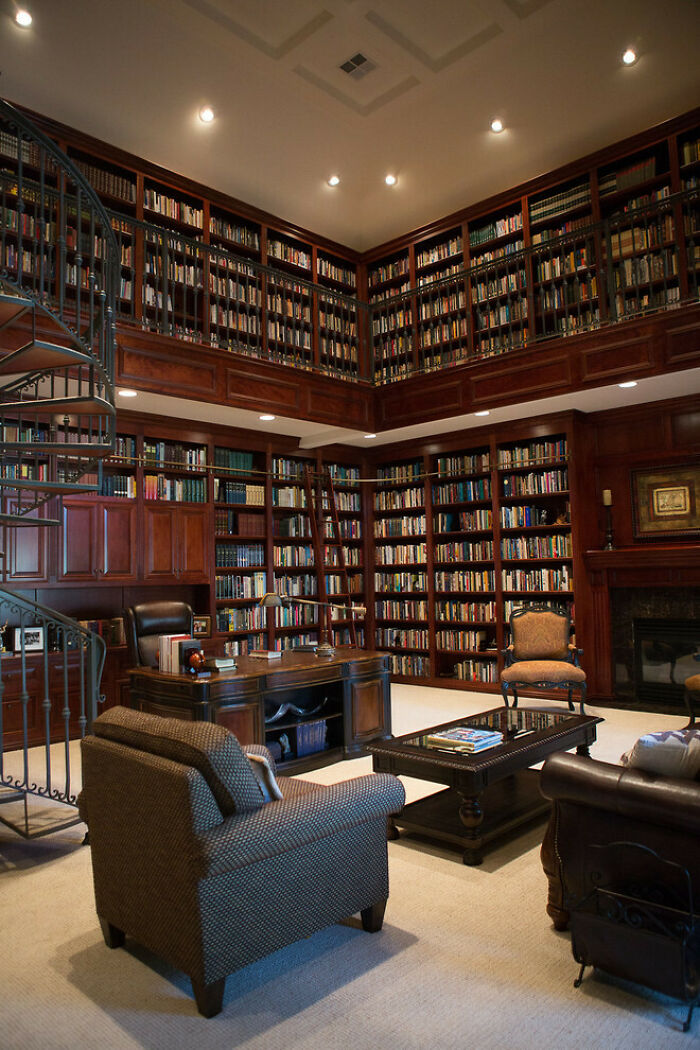 Image source: beejeezP0P
---
Previous related articles: