Fall of the Giants in Greenland, amazingly captured by photographer Tobias Hägg. He also known as Airpixels on social media is a photographer & videographer based in the outskirts of Stockholm, Sweden. Passionate about exploring landscape, adventures & the great outdoors Tobias travels to the farthest expanses of earth capturing timeless moments from unique perspectives through photography and film.
The water embraces our boat as we drift from shore. The ocean spread on the horizon, shifting in deep green nuances. Despite the light and soft mist over the water, it looks deep, dark and intimidating. Scattered ice slows us down on our way out to sea. Pieces of cracked ice follow our pace as we are drifting by, swirling behind us as they follow our streams.
You can find Tobias Hägg on the Web: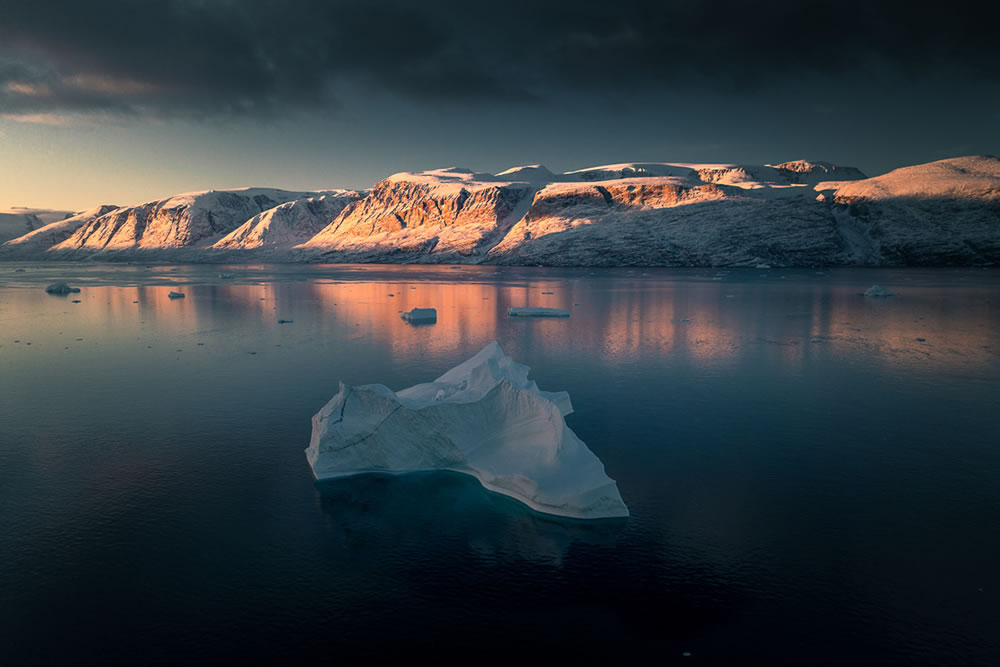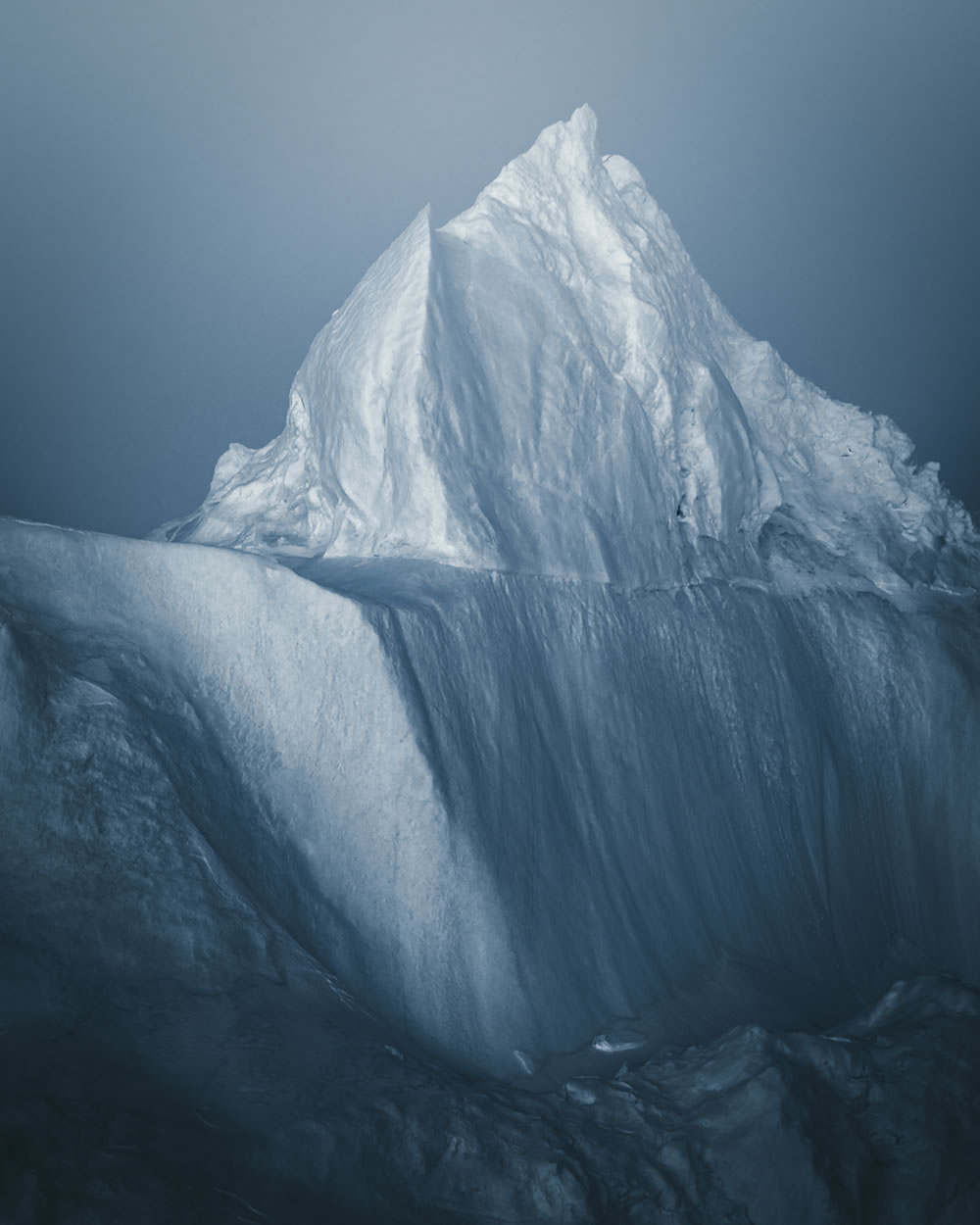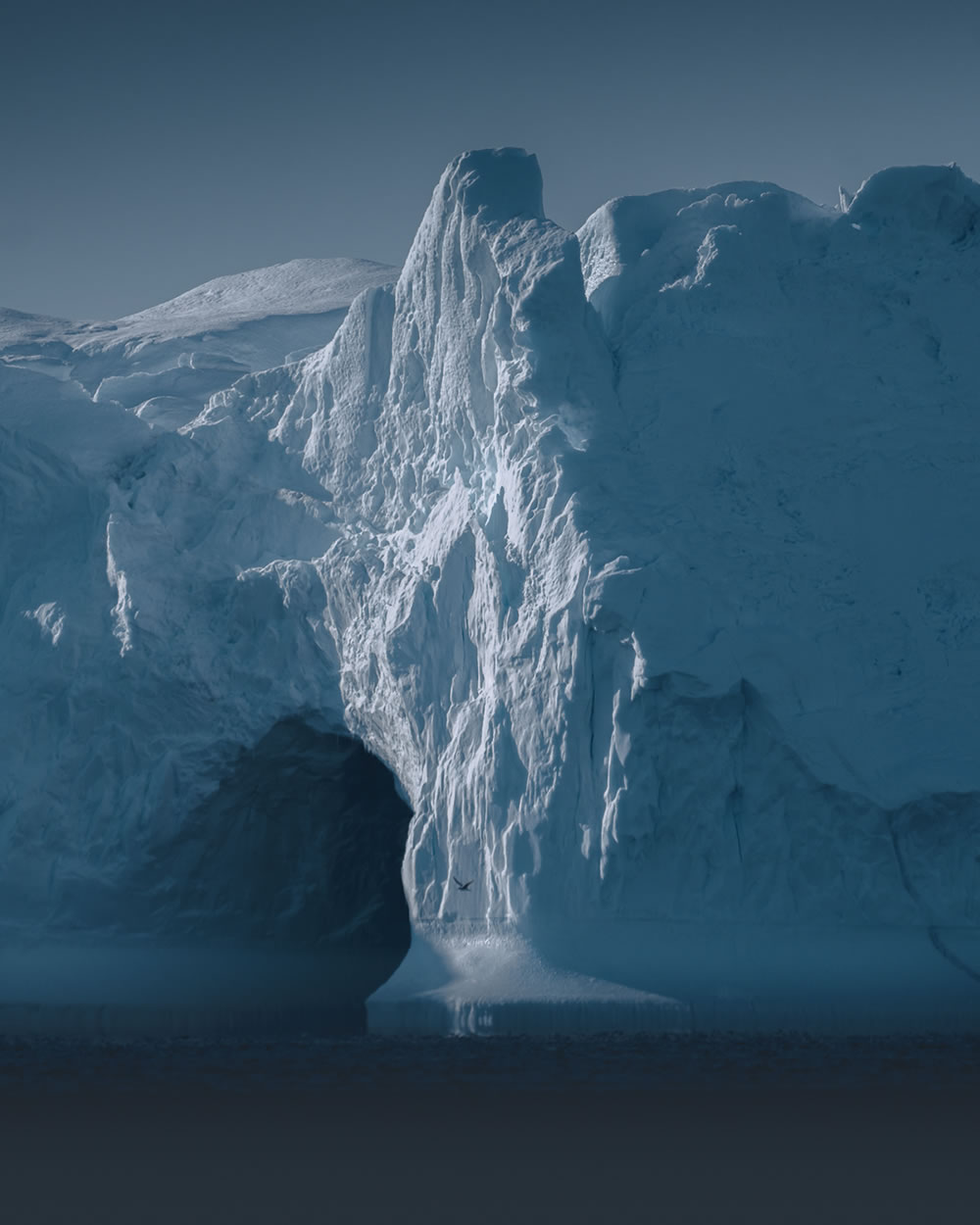 The pattern is hypnotizing. Despite my layers of clothes, I´m freezing. Born and raised in the North, I should be used to this. But this is something different. I´m in the middle of a monochrome landscape optimized to withstand the cold and darkness during long periods. As the boat takes us further out, I´m starting to realize that it will take time for me to adjust to this.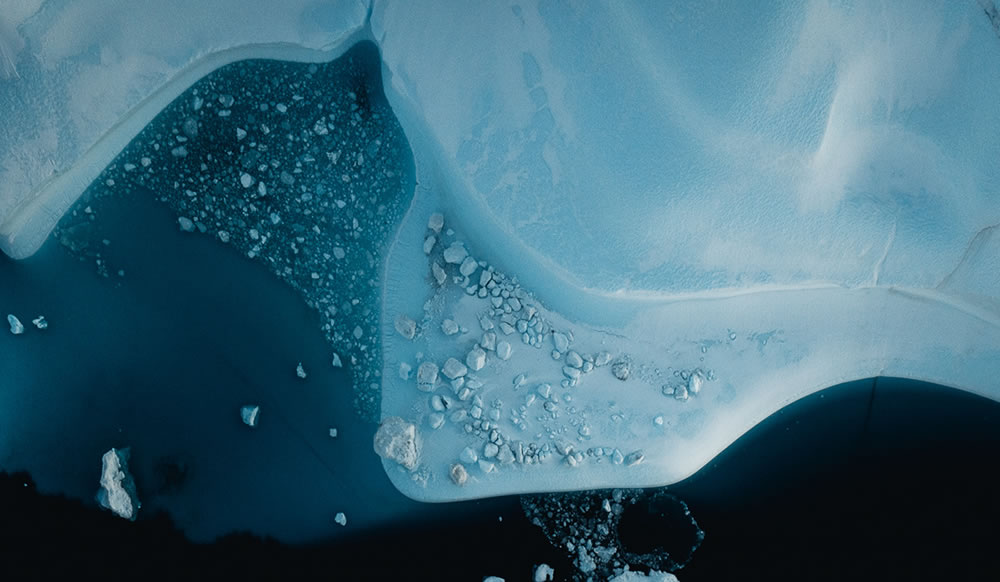 The thin curtain of mist goes up over the water as the boat gently guides us through one of the most spectacular surroundings I´ve ever seen. Around me, silhouettes of gigantic ice blocks appear. We are floating in between large sculptures of ice in different shapes and multiple grades of white. I find it difficult to perceive what I have in front of me because nothing stays in that moment for a long time. It is constantly moving with the streams in the water. The sculptural landscape is moving faster than our boat can follow.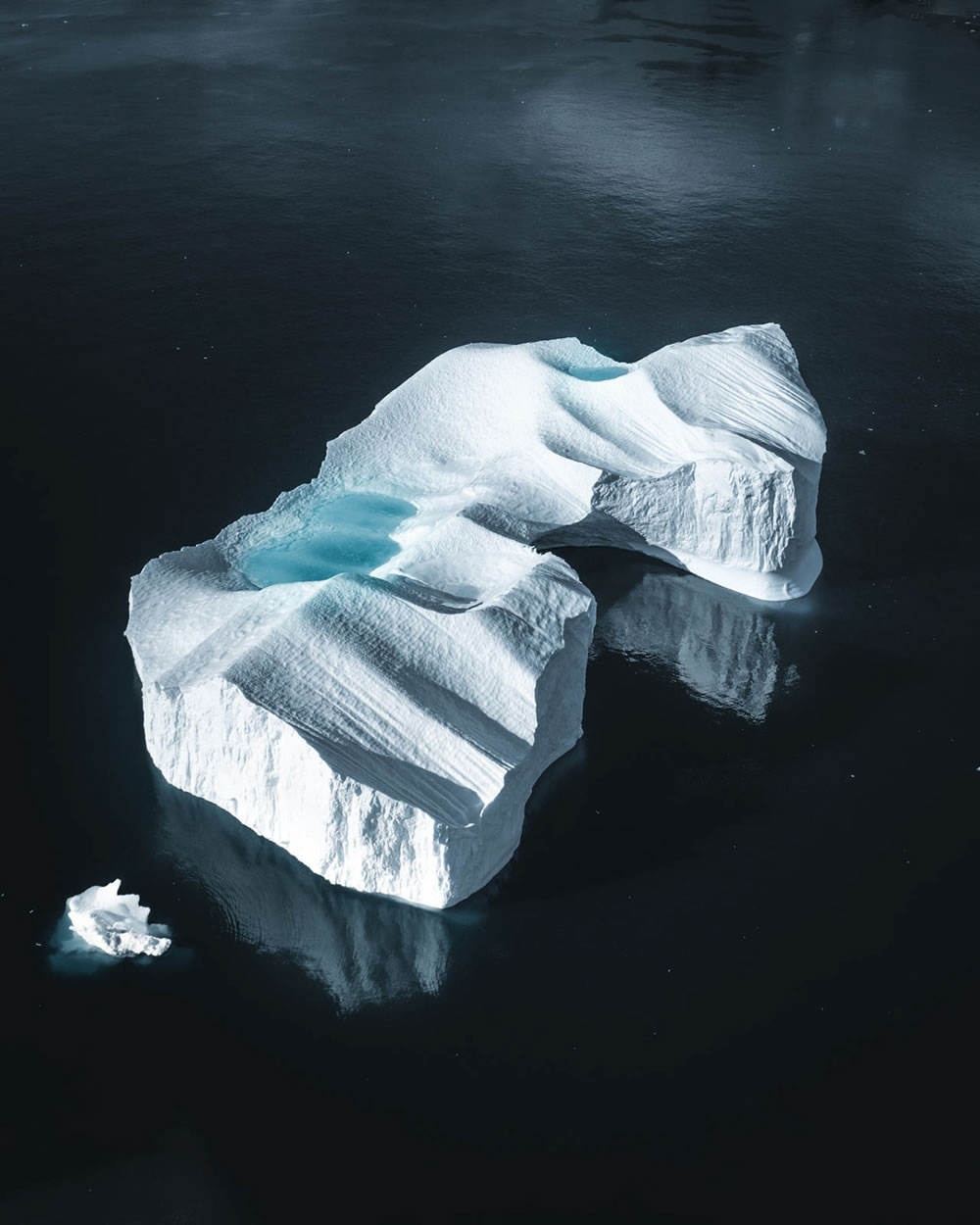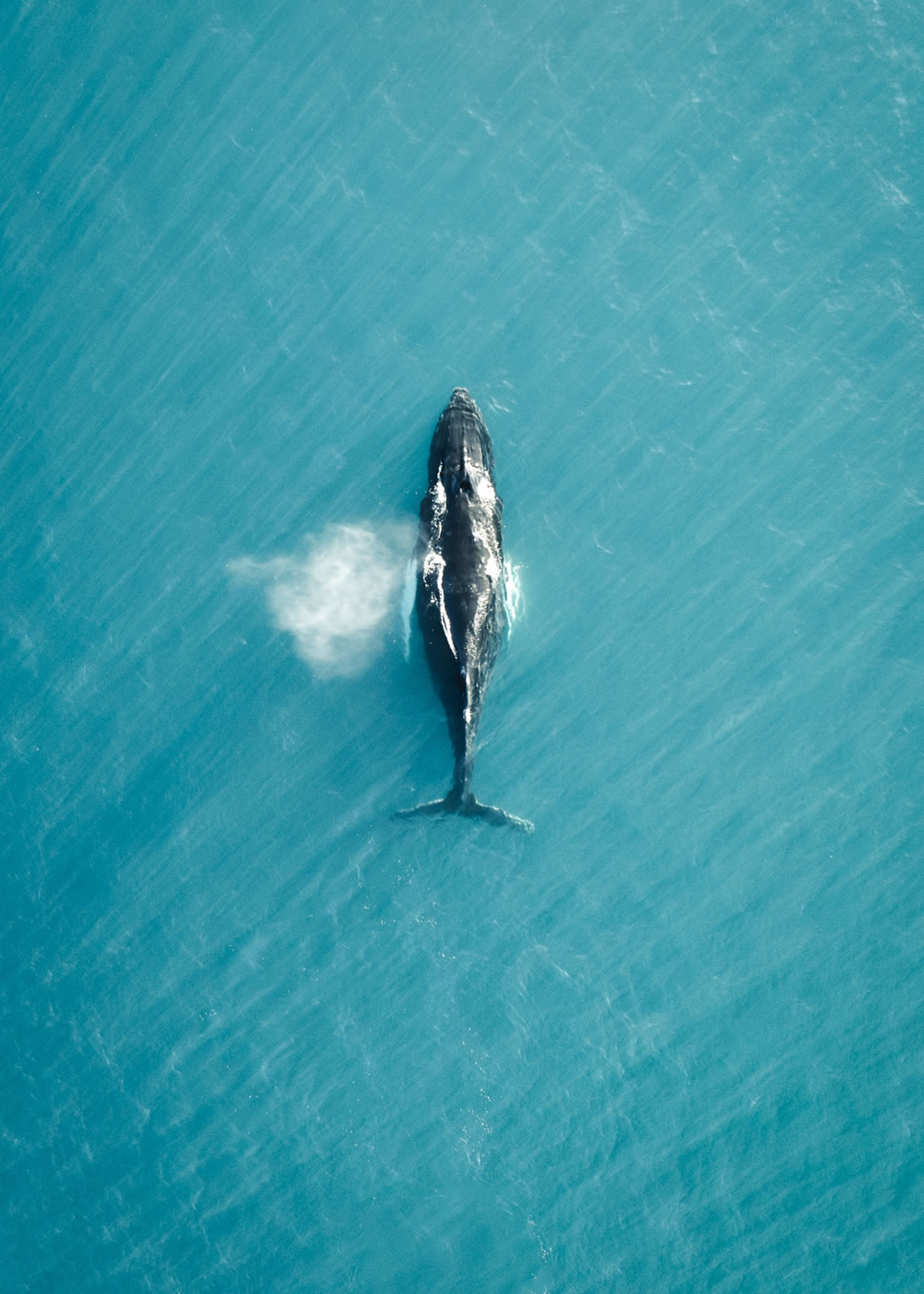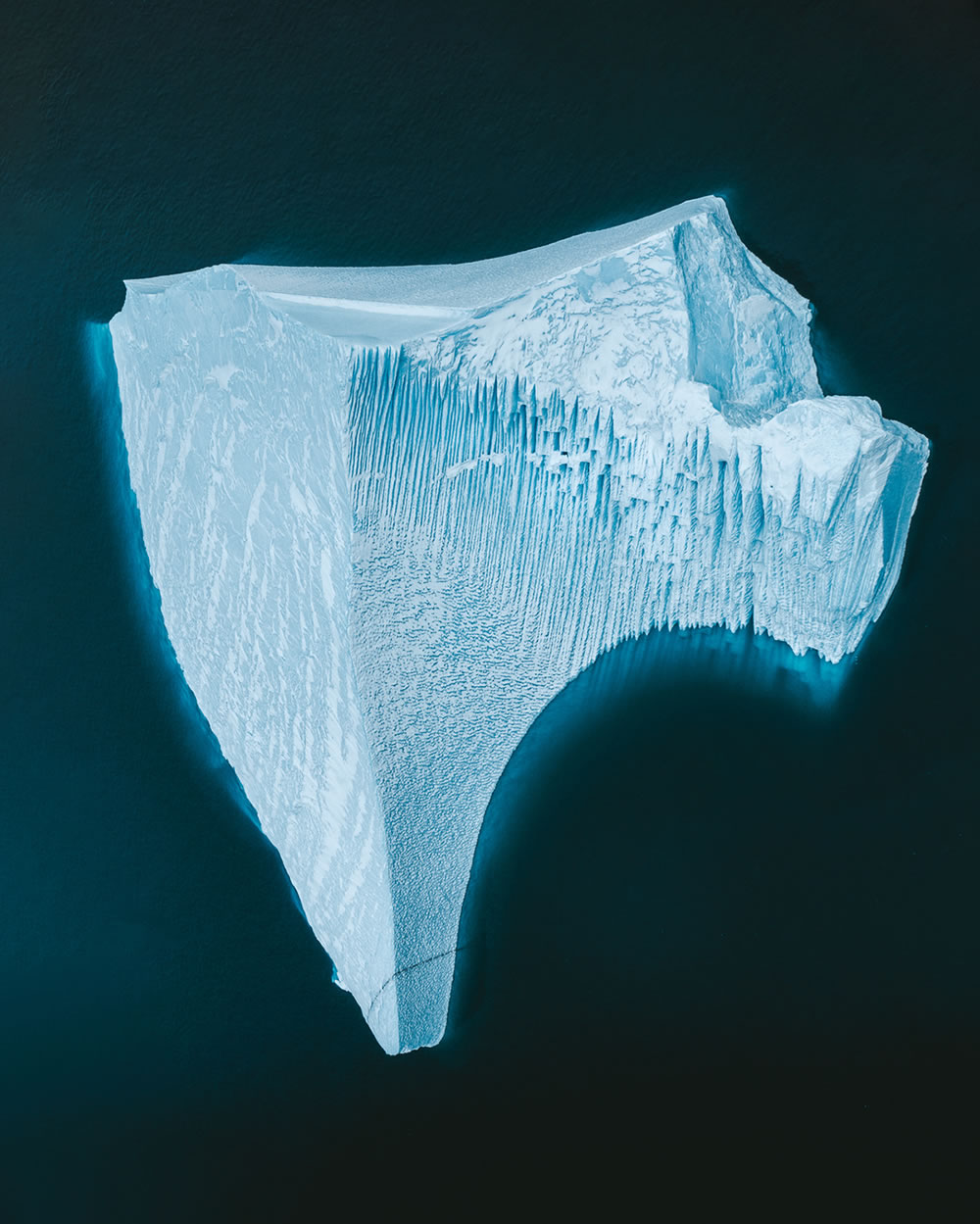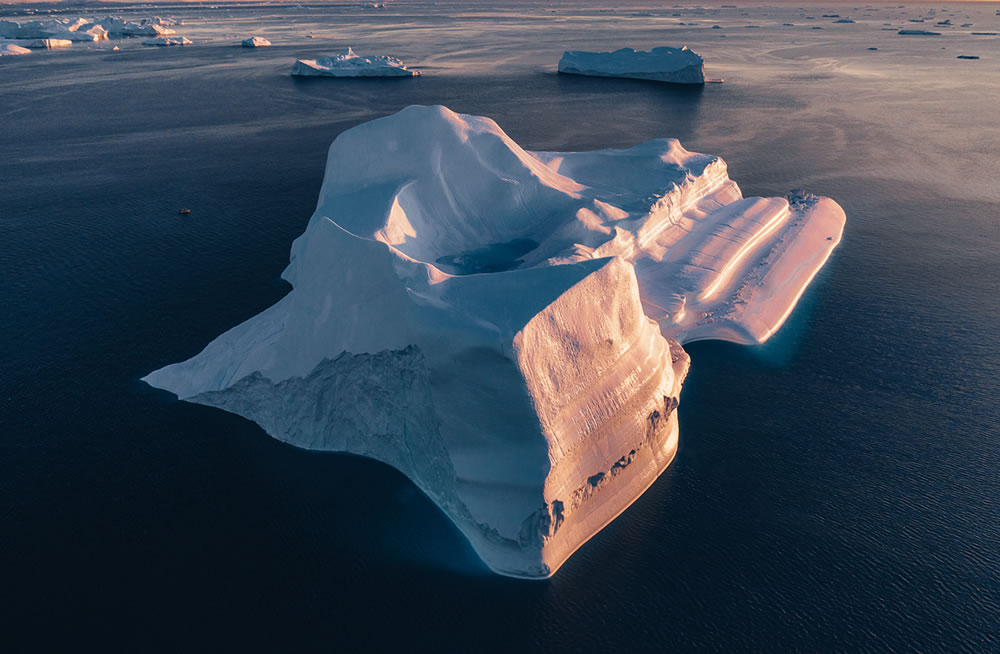 We enter small, isolated passages with complex shapes of ice. Smooth lines and sharp edges. I can hear the process of ice redefining its shapes, as the only thing I can hear is the sound of dripping water. We are passing by large walls of sheltering ice. All I try to do is to look upwards, trying to figure out how far they go. At open sea large blocks of ice travel on their own, hiding their actual size deep down in the water. As if they hadn't already intimidated me by their proportions, reflections in the water sure do. And when light touch their blank and glossy surfaces of white, they shine.
I hear cracks in the ice and I see the first calving. Mountain blocks of ice slowly fall to the ocean. The process is dramatic. Still, it looks so soft as they head for the dark water. When they finally touch the aquatic ground beneath them, small tsunamis form and a 200-meter iceberg raise behind those large waves. As the boat bounces up and down on the water, so does my heart. My mind was so occupied by the landscape´s captivating beauty that I forgot about the risks of being this close to these enormous walls of ice. The waves bring us further away from the large mountains of ice. Once again, I´m leaving a different landscape behind me from what I saw just minutes ago.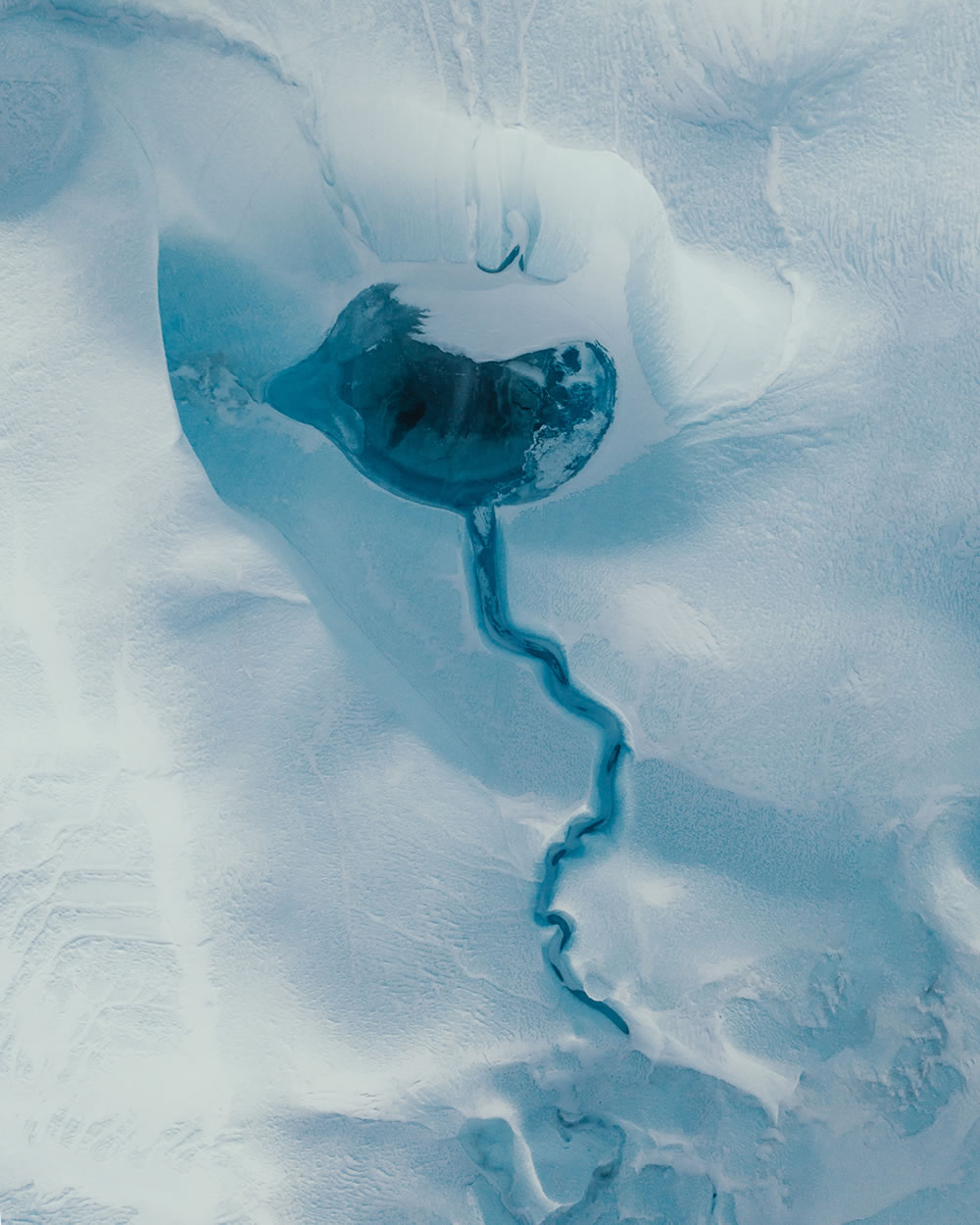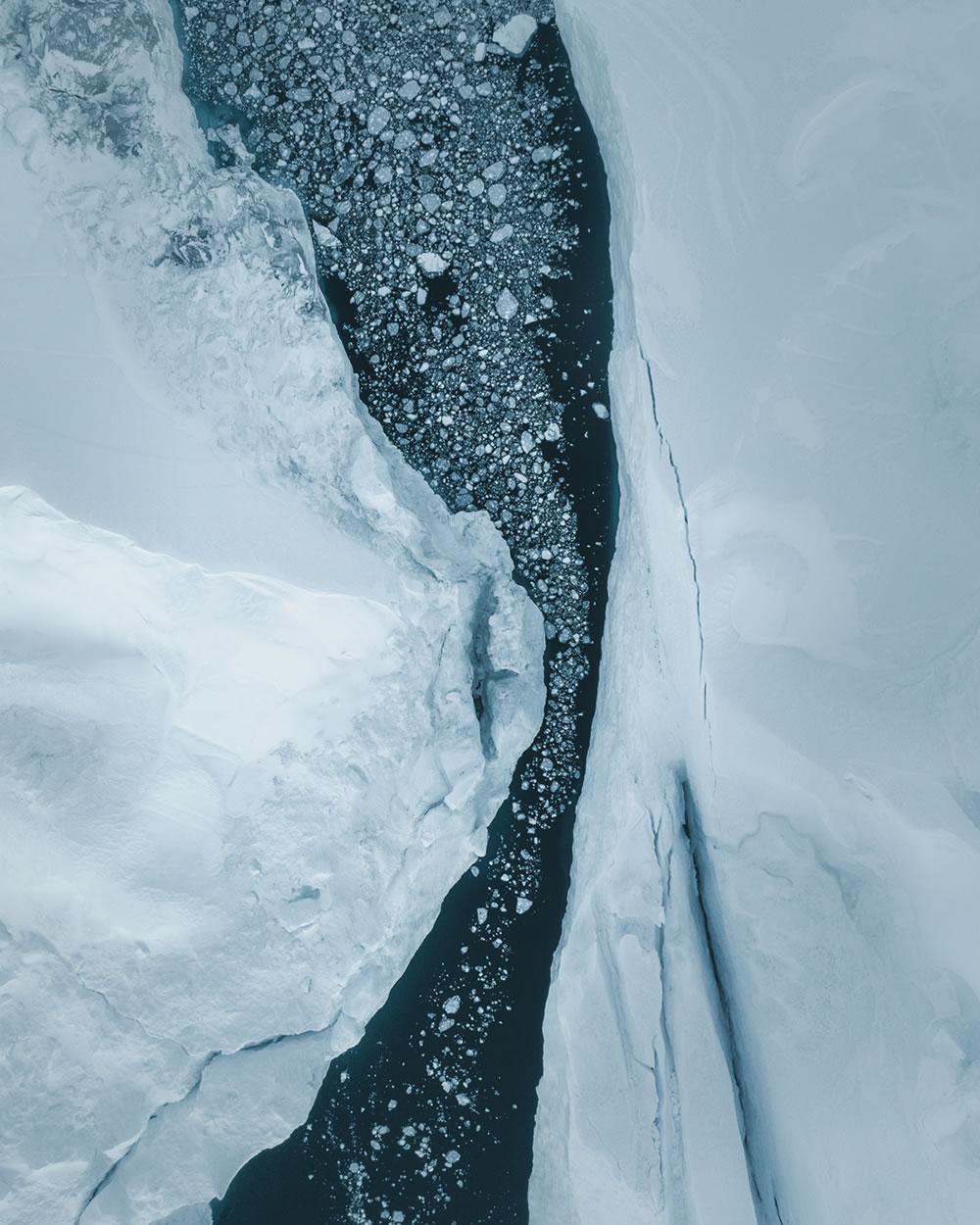 ---
You can check more series from Tobias Hagg: