30 brilliant and creative embroidery works that people shared in this online subreddit called r/Embroidery. Embroidery is the art of decorating fabric using a needle to apply yarn or thread. It's an ancient and very popular technique.
A subreddit called r/Embroidery serves as an online gallery for such creative work. You can find 30 stunning embroidery works posted in this online community.
All photos are linked and lead to the sources from which they were taken. Please feel free to explore further works of these photographers on their collections or their personal sites.
#1 So. Many. French. Knots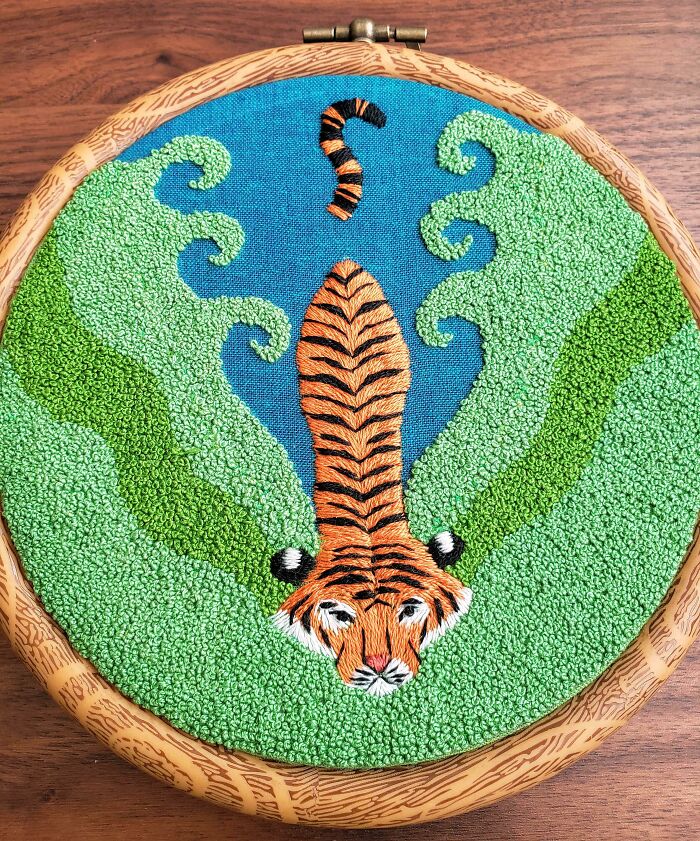 Image source: a_warm_garlic_yurt
#2 I'm A Phd Student Studying Soil Fertility. Had To Deck Out My New Lab Coat. Please With The Results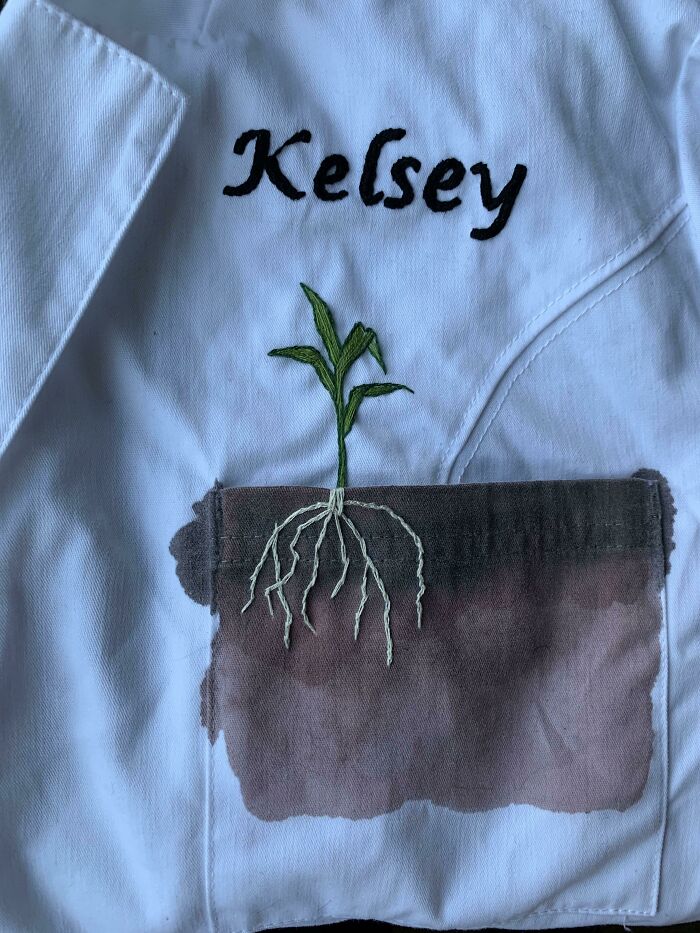 Image source: kelseylulu
#3 Stitched My Great-Grandparents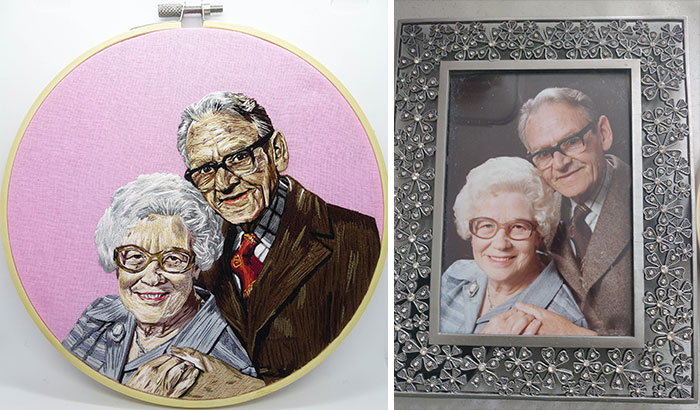 Image source: thevampireswidow
#4 My Most Recent Thread Painting "You Were My Sunflower…"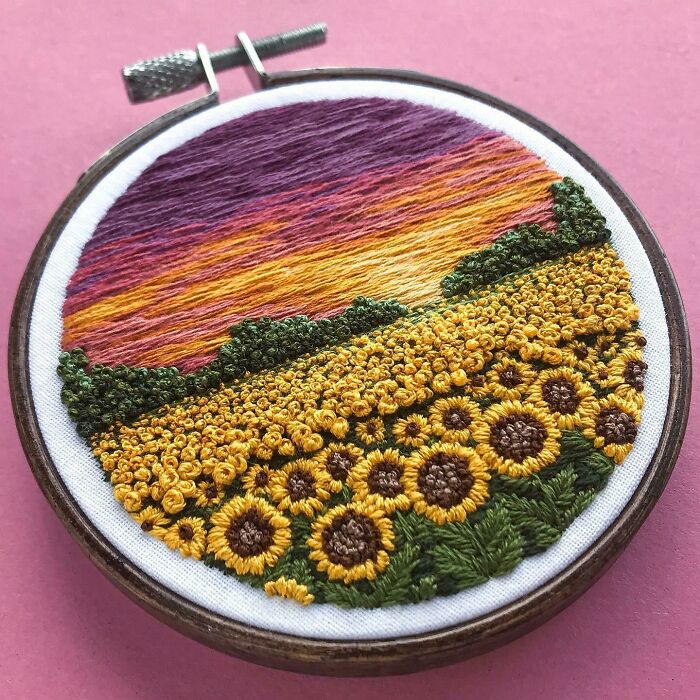 Image source: jadeillustrates
#5 Not My Work But Too Cool Not To Share- Embroidered Snow Steps By Narumi Takada (Nrm_takada On Ig)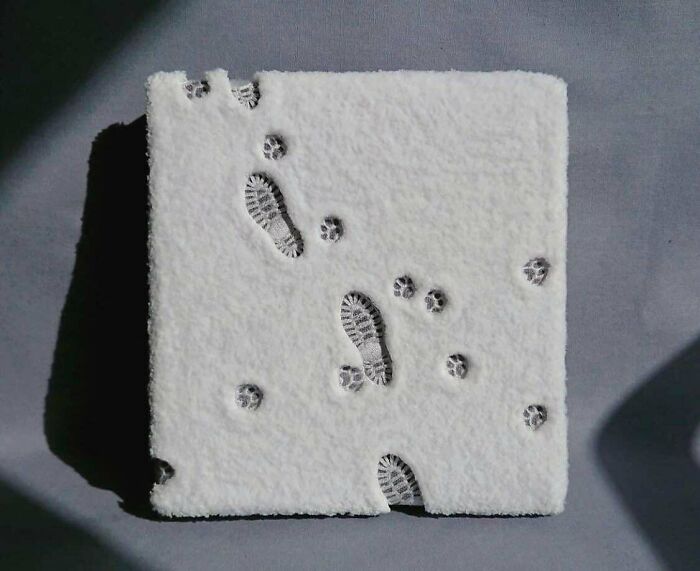 Image source: kitchensinckk
#6 Flowers On Converse
Image source: mad_reader
#7 Kingfisher Hand Embroidery. Thank You For All Your Loves On My Works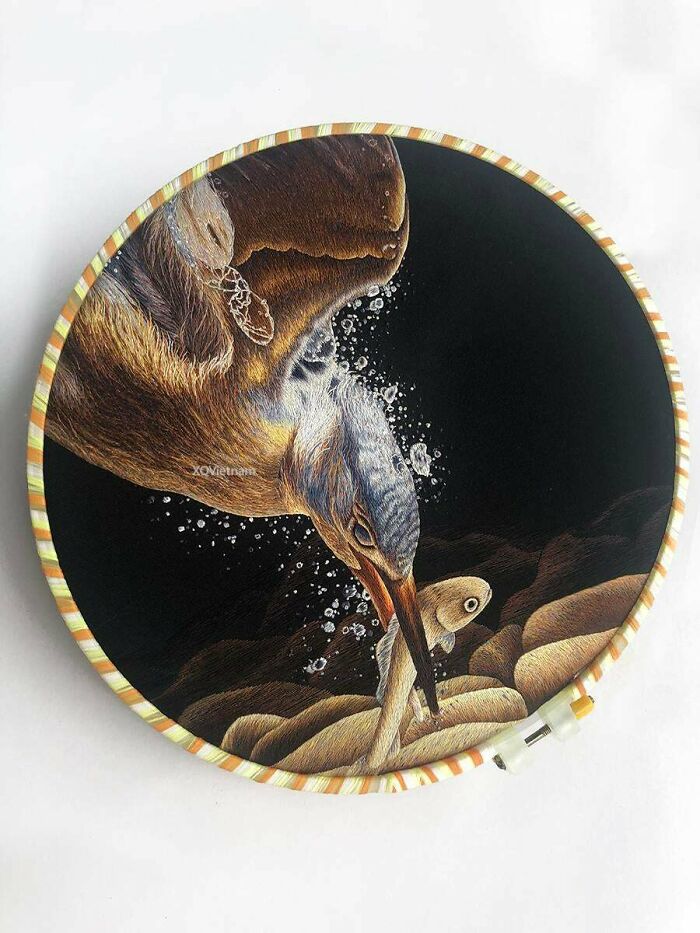 Image source: XQDalat
#8 Watercolor Is Hard!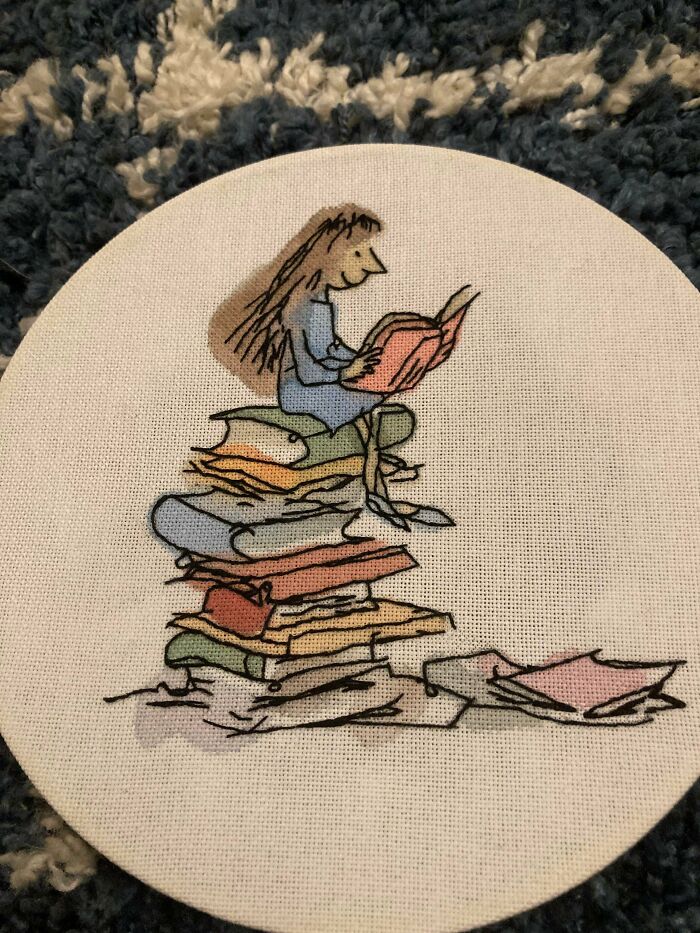 Image source: proprietaryorange
#9 My Latest Hand Embroidered Piece: Apantesis Incorrupta/Moth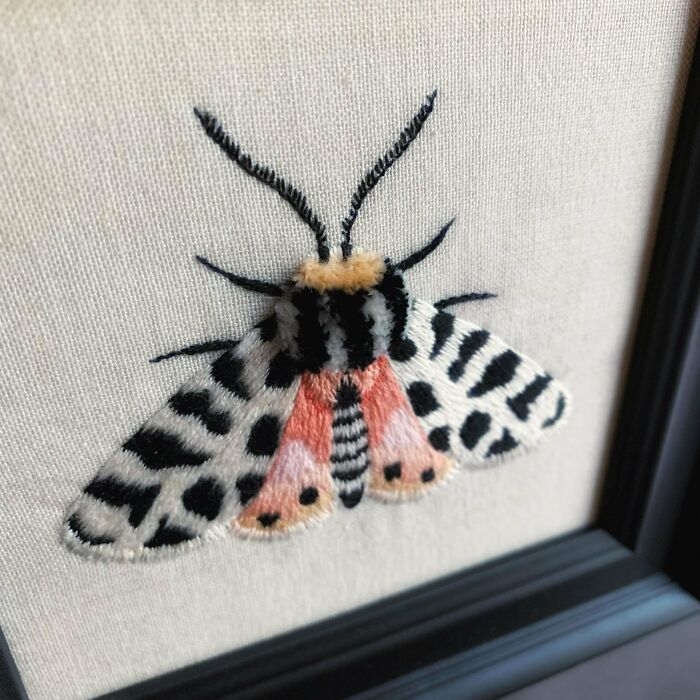 Image source: RaisedByWolves_
#10 Kind Of A Silly Themed Piece For A Family Member's Graduation From A Forensic Science Program – Hope She Likes It! My First Time Doing Text And First Time Framing Embroidery Using The Lacing Method…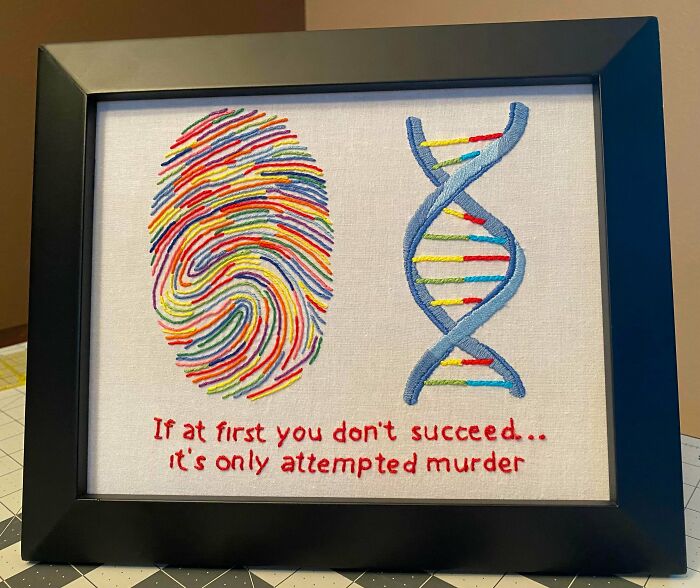 Image source: jellosquash
#11 My First Double Hoop And By Far Most Elaborate Project! This Is A Wedding Gift For My Artsy Friends Based On A Photograph. The Cutest Part Is That The Little Lights Actually Turn On!
Image source: karoot
#12 What Doesn't Kill You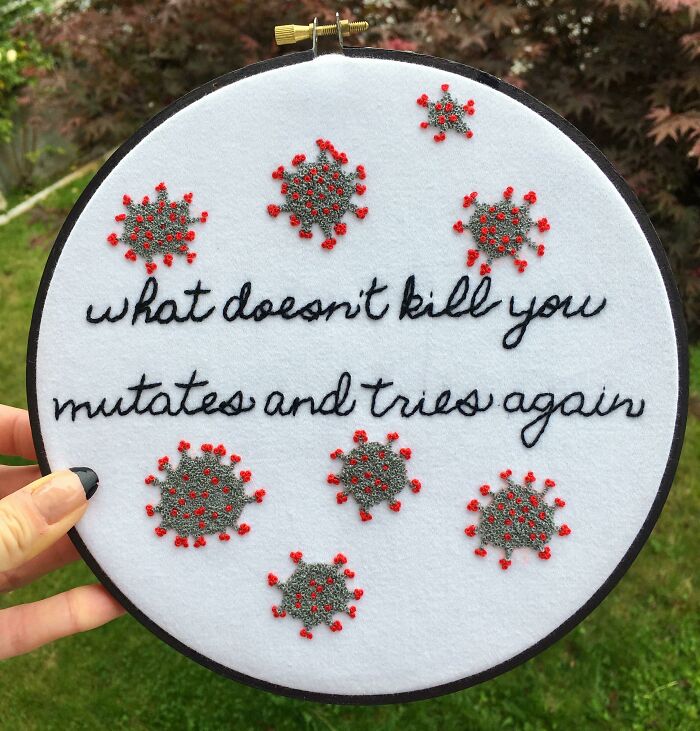 Image source: introit
#13 Kiwi Anatomy 100% Legit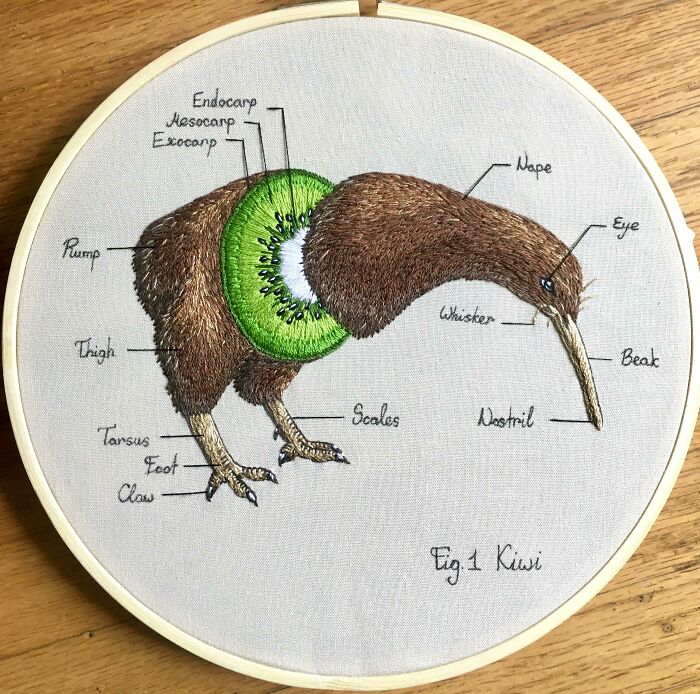 Image source: iLabrador
#14 My New Embroidery! I Like This Pink Piece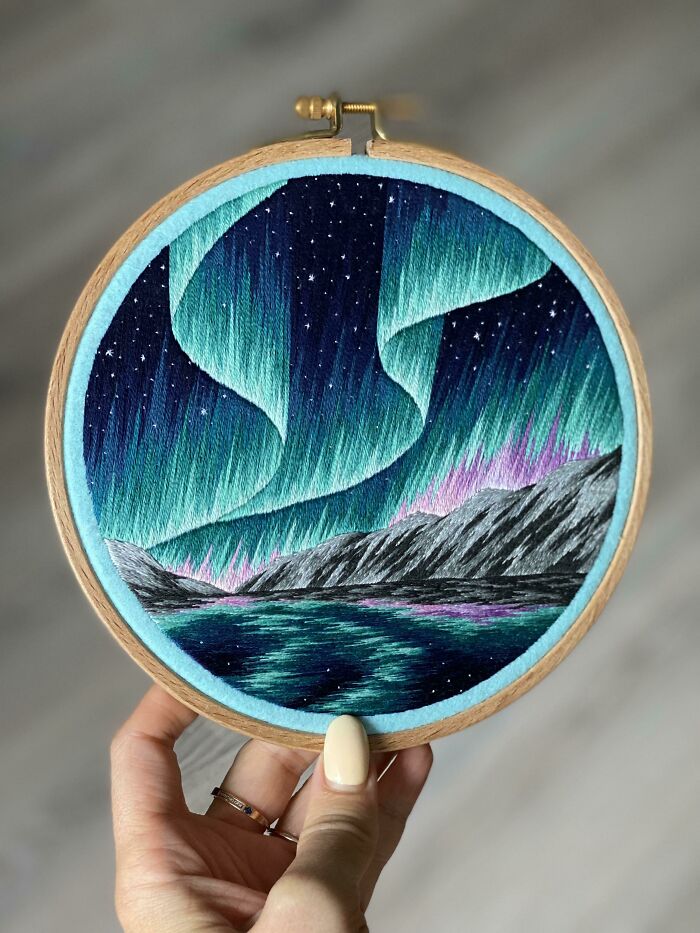 Image source: embroiderybynusik
#15 Another Wedding Gift, This Time For A Close Cousin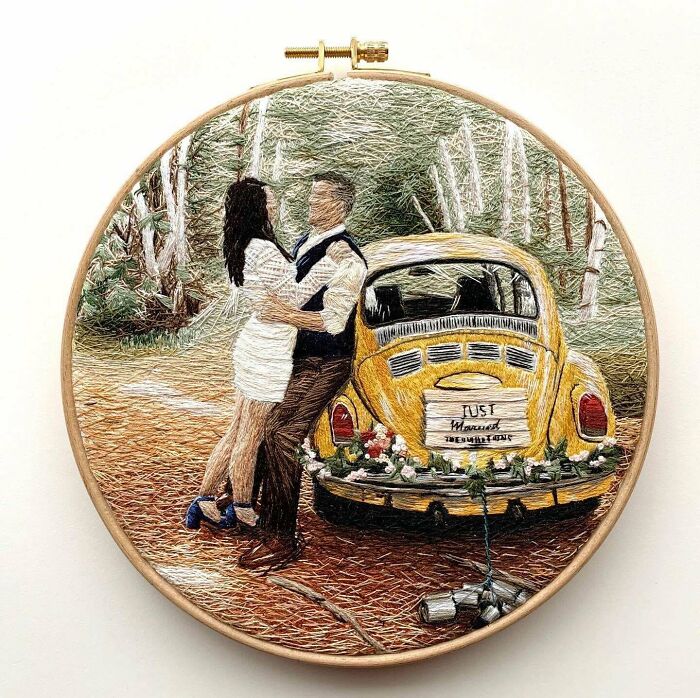 Image source: Satellite_Stitches
#16 One If My Embroidery, 2019 Year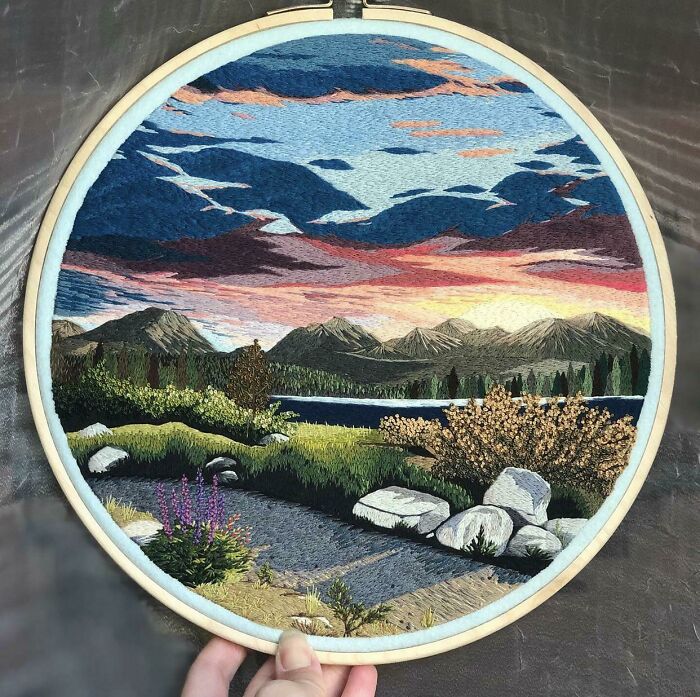 Image source: embroiderybynusik
#17 Been Inspired By My Recent Walks To Recreate Some Moss And Lichen. Embroidery Mixed With Some Tiny Crochet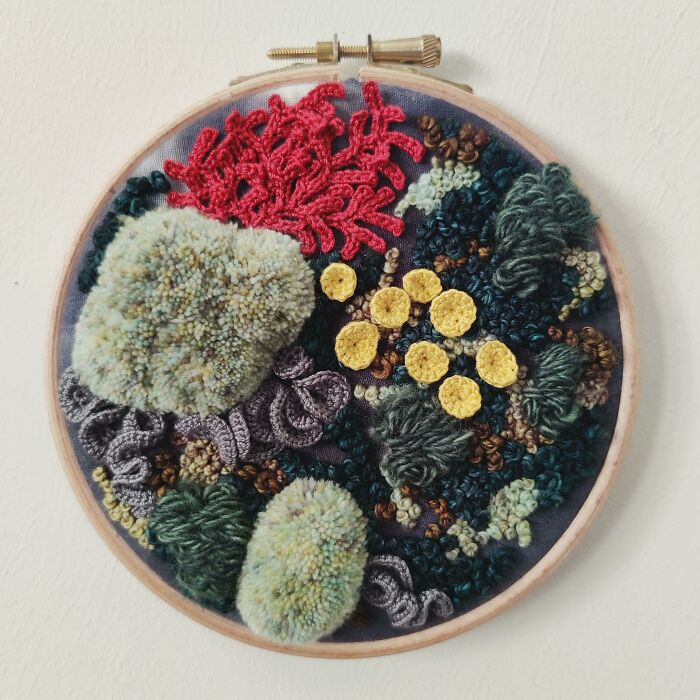 Image source: isalwaysthisway
#18 Update – Finished My Collar For My Traditional Bunad . It Wasn't Easy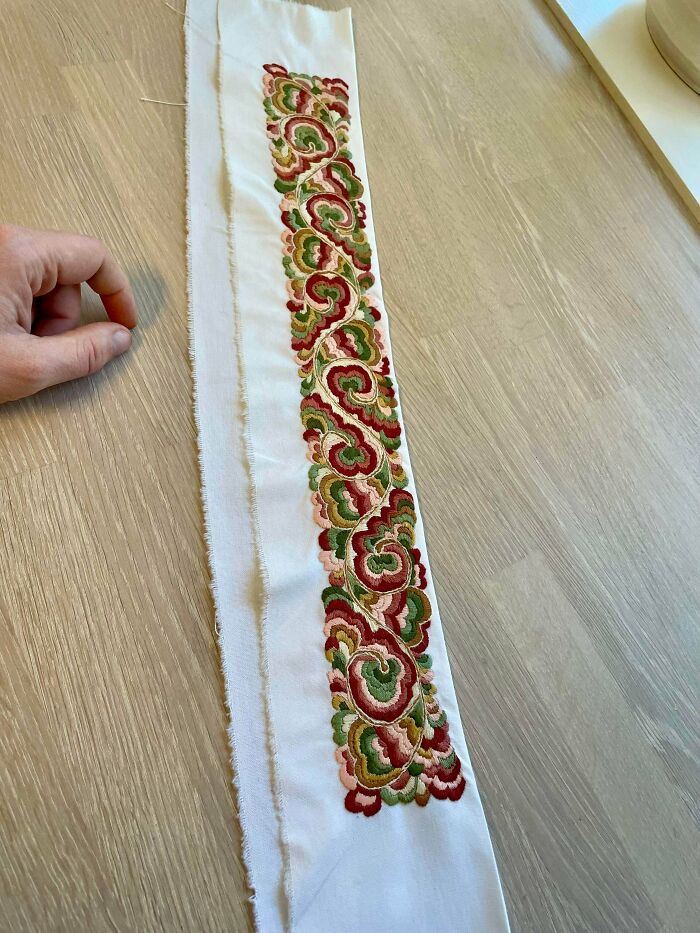 Image source: Eminante
#19 My Collection So Far!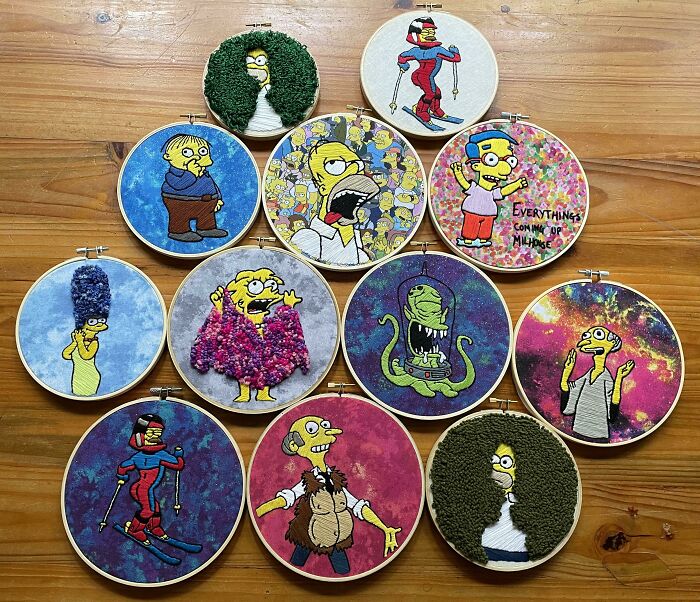 Image source: clure04
#20 Mushroom Ring Sleeve Cuff I Made For My Jacket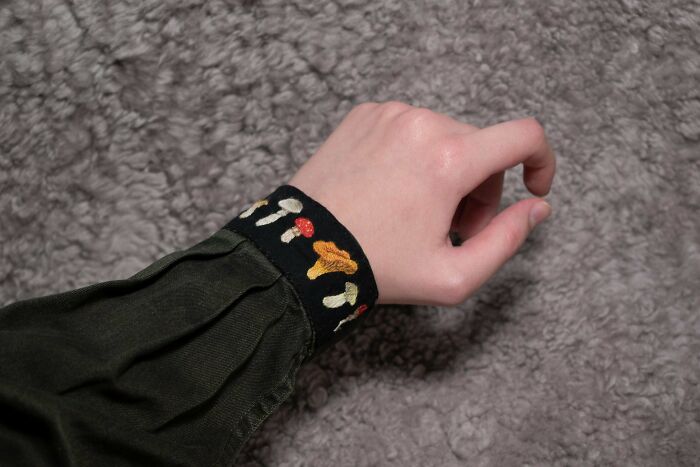 Image source: FluffySpider1701
#21 A Year Of Work, And Now A Custom Frame For Sonder Andesite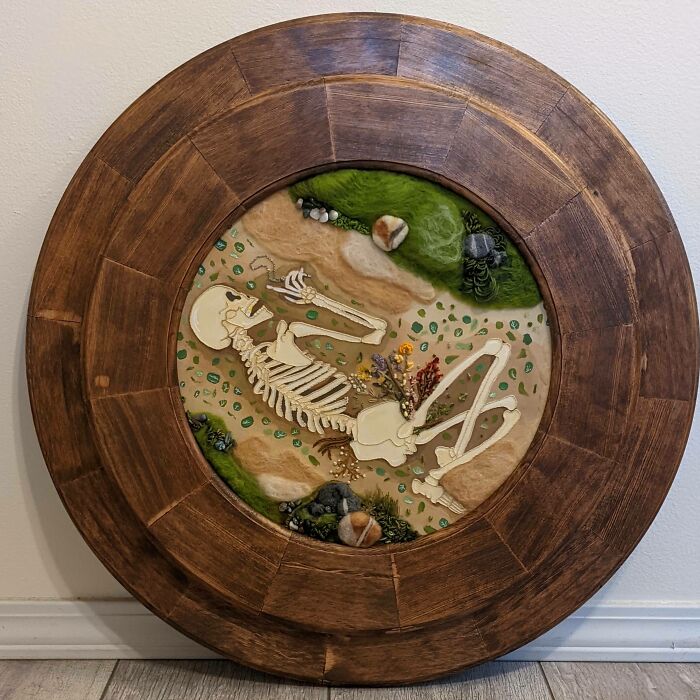 Image source: k1cka5h
#22 My Embroidered Entomology Collection Is Getting Bigger!
Image source: MossAndFloss
#23 Koi Float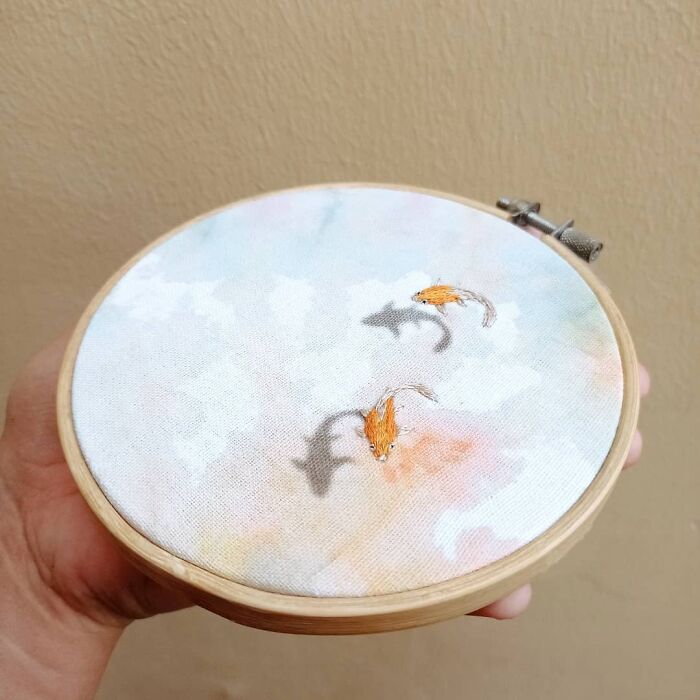 Image source: ispiho
#24 I've Had A Box Of Old Skeleton Keys In My House For Years But Never Knew What To Do With Them Until A Few Days Ago When Inspiration Struck! Please Enjoy This Little Winged Key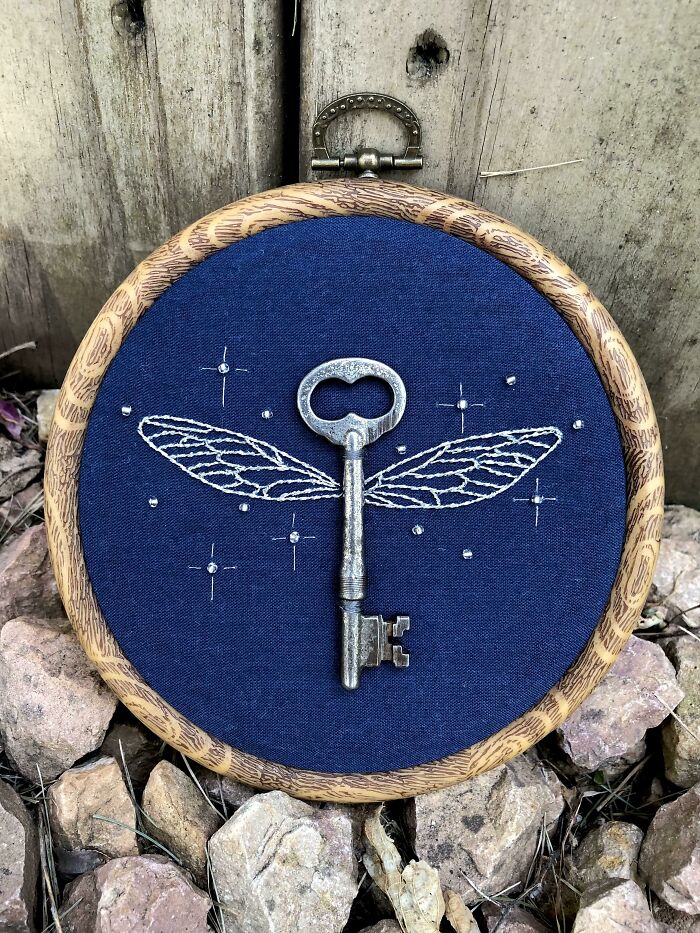 Image source: colormuse
#25 Just Finished This Cedar Waxwing! Took Around 50 Hrs Over The Course Of A Month And Over 45 Colors Of Thread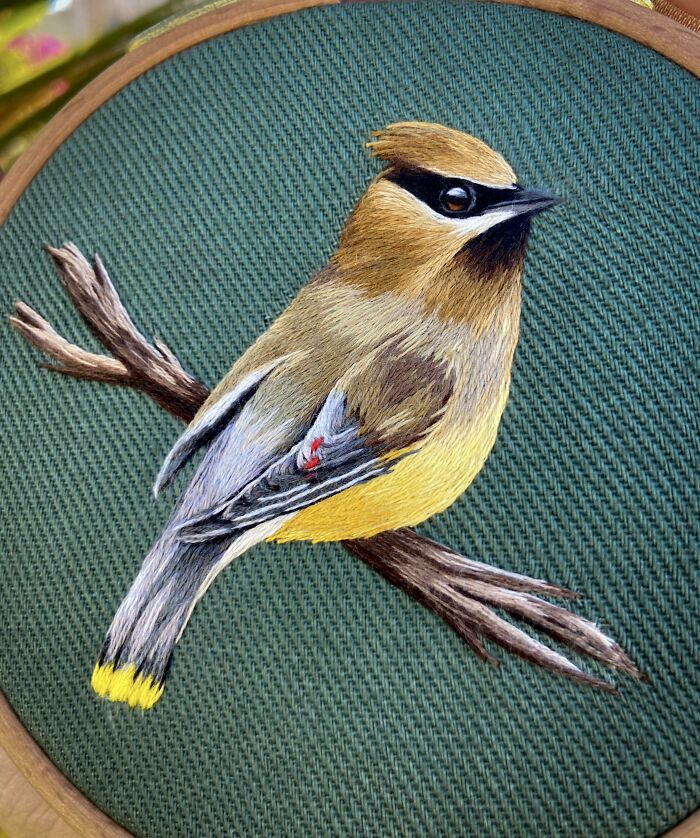 Image source: amr_427
#26 Finally It's Done And My Cat Just Wants To Bite It. Still Thinking Whether To Add Whiskers!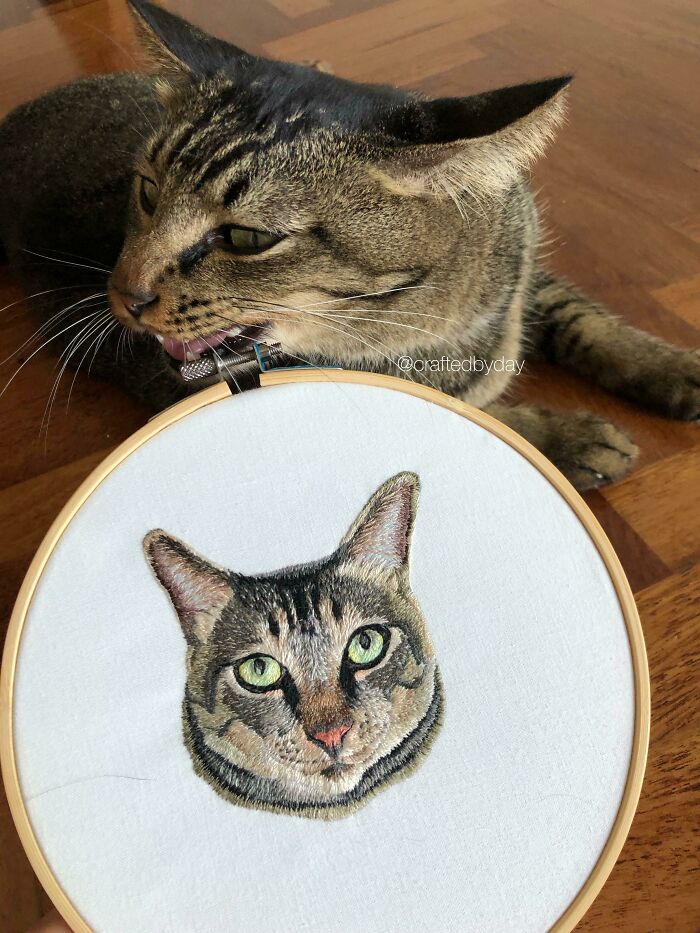 Image source: Tsktskda
#27 All The Cephalopods Just Hanging Out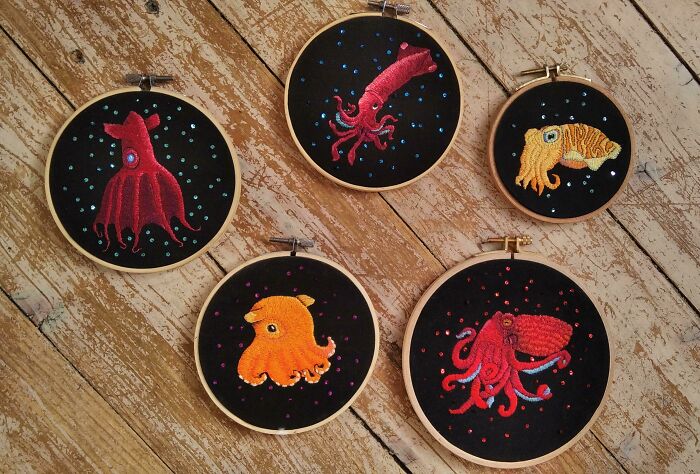 Image source: usagi_miso
#28 My Grandma Recently Passed Away And My Family Had To Sell Her House, So I Stitched It For My Mom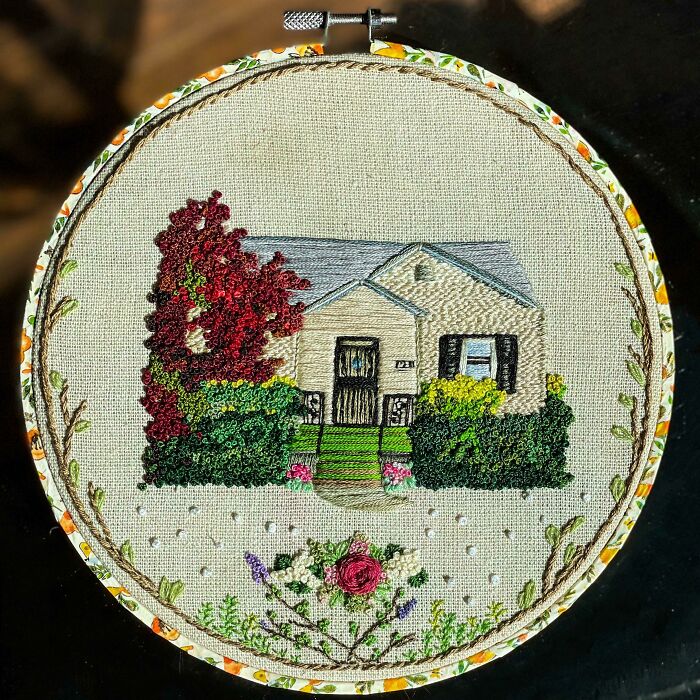 Image source: baddbroccolis
#29 Studio Ghibli Series! Featuring My Neighbor Totoro, Castle In The Sky, And Grave Of The Fireflies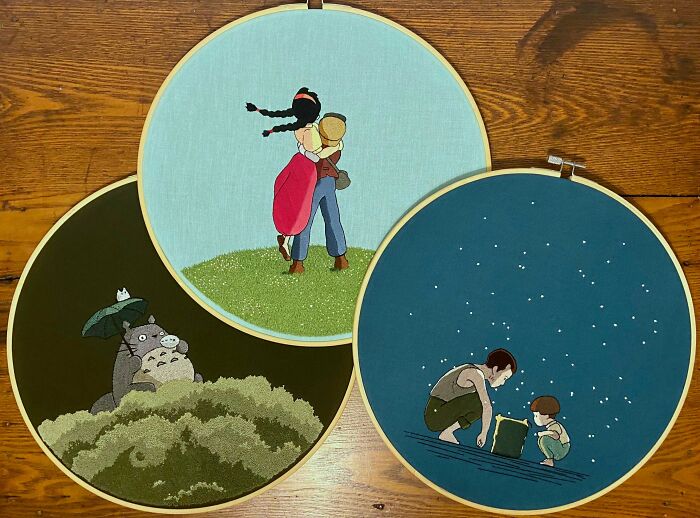 Image source: StormsAreMadeToEnd
#30 I Won First Prize At The Fair This Weekend For My Cross Stitch!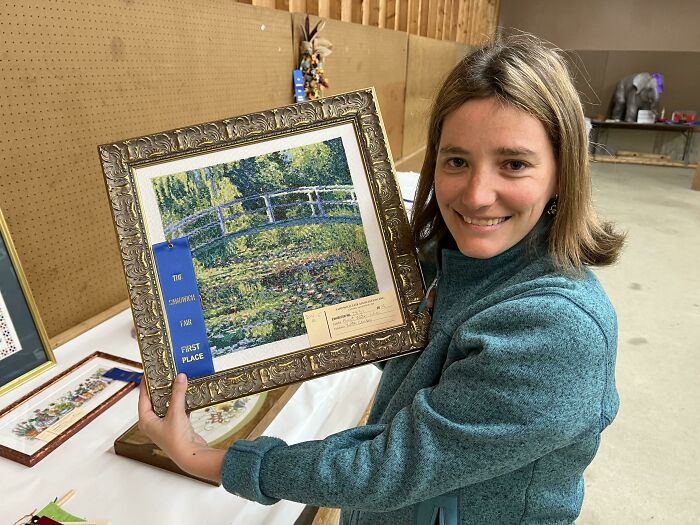 Image source: Andromeda321
---
Don't miss to check these articles: