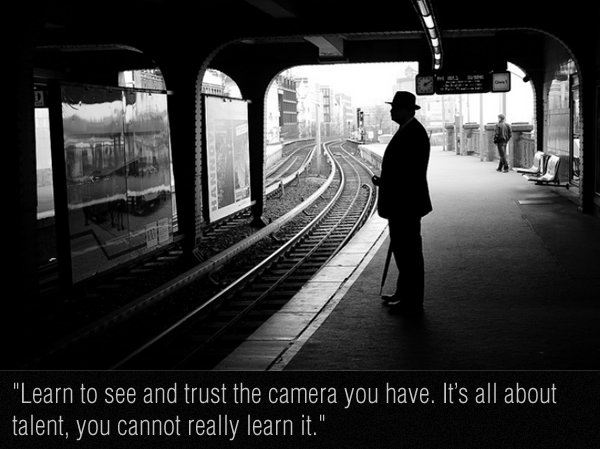 What made you choose Street Photography?
I was always interested in humanity, but not in fashion, beauty and "posed" photography. When I was in Beijing 4 years ago I figured out that there is so much going on in the streets and I think my passion started there. But it took some more months to really start it off.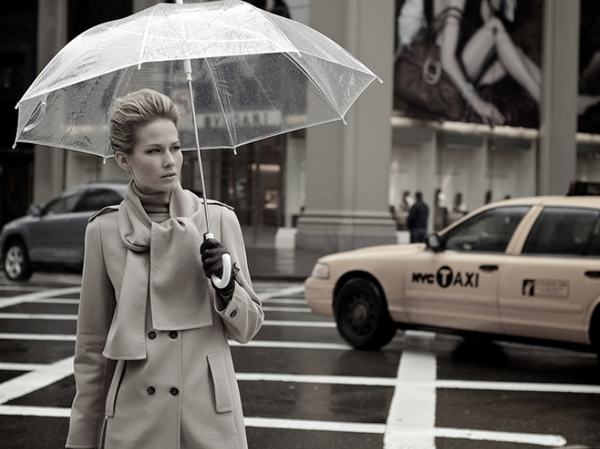 What is your style of approaching a street shot?
There are two things I normally do. I take close candid portraits of strangers from a very short distance. Apart from that I shoot full scenes with a wider lens. Normally I observe a lot before I shoot something. Street Photography is 99% observation and 1% execution.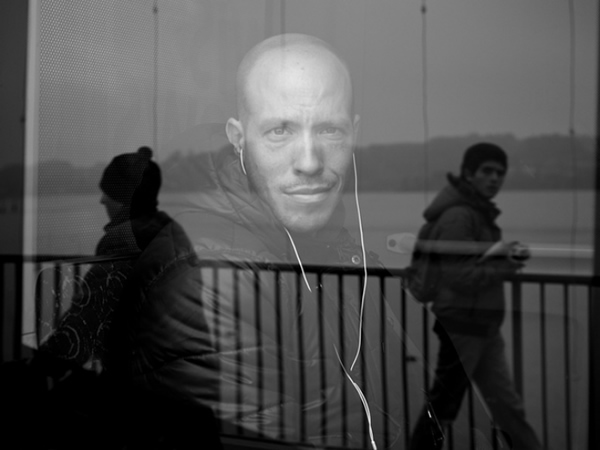 Some of your pictures have some strong emotions, how difficult is it to capture those emotions on street?
Yes, this is the most controversial thing I do. My close portraits show strangers looking straight into my camera. It's not difficult when you have the guts to point your camera to a stranger and press the button. People often say that it would need more guts to ask the person or to talk to him/her. But since I don't have the time to talk and explain myself, I often shoot and continue walking.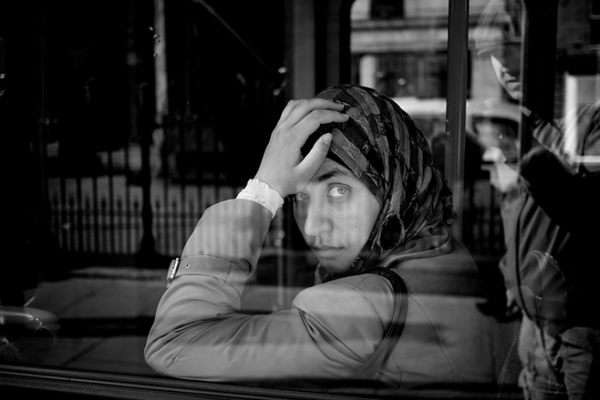 In your words what separates Street Photography from Voyeurism?
Nothing. It's the same. Some people just look at other people; some use a camera to preserve this moment. We are all peepers in the streets interested in humanity. It's not a sexual thing; it's just an interest in the diversity of the human being. We try to show people in their natural environment. Nothing more, nothing less.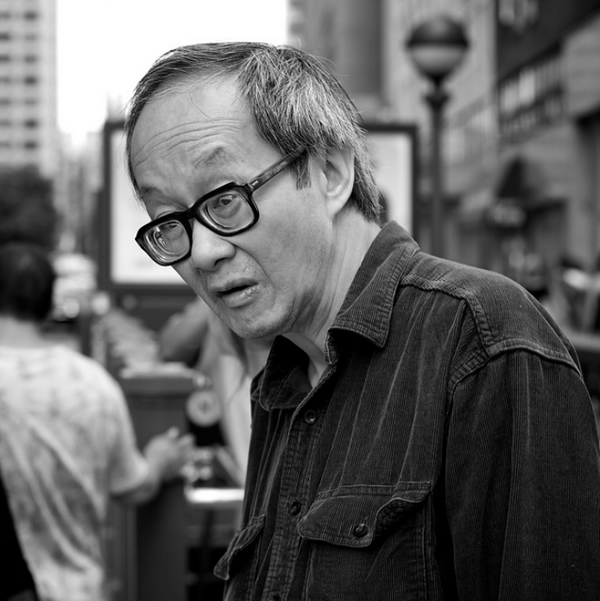 What effect does modernization have on street photography? How friendly are strangers these days?
The people on the streets are not really keen on being photographed. There are too many photographers out there and people want to have their right on privacy. Since you can take hundreds of shots on one day, the fact that there are a lot of photos taken from people doesn't make life easier. There will be a time where this kind of photography will be forbidden.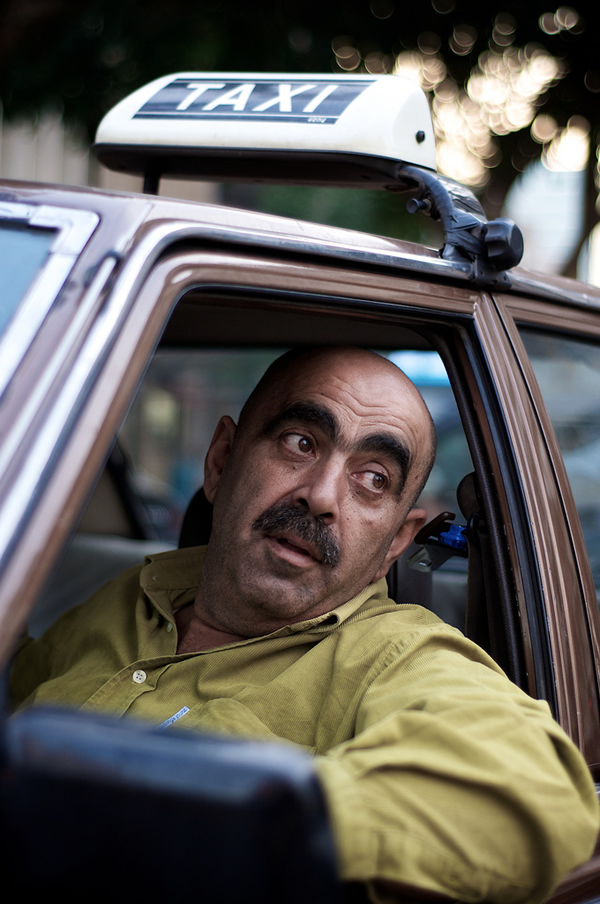 What does it take to make a good street photograph?
You can make a good street photograph in one second by passing by something. Or you can wait 30 minutes for the right moment. At the end of the day it has to have soul, some good content, a interesting composition and must be timeless. You can look at a photo and within a fraction of a second you instantly know, if it's good or not. It's not easy to produce a good photo on purpose. Sure you know what people might like, but these are not the killer shots.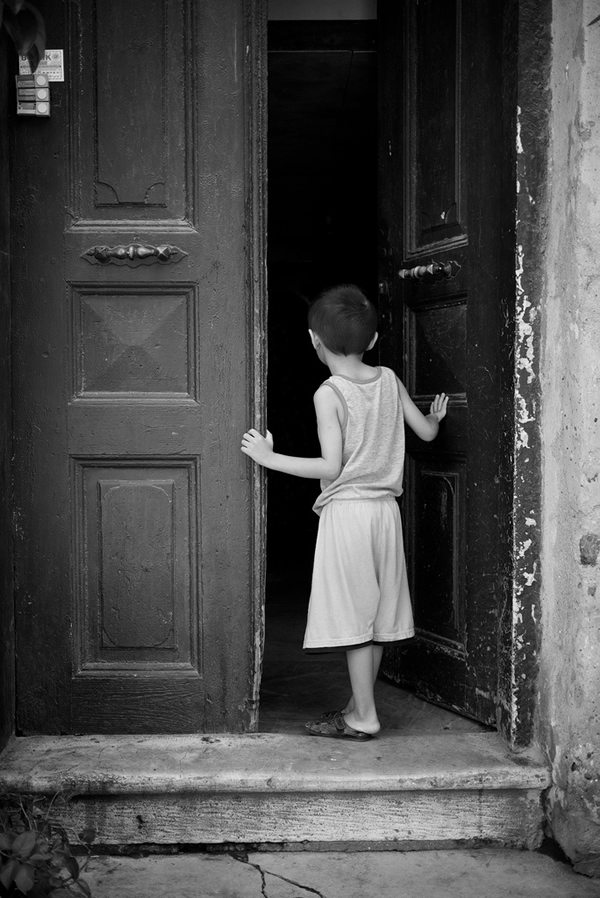 Three definite qualities of a street photographer according to Thomas?
You have to know your camera, you have to see things and you have to capture them fast. Apart from that you need a lot of talent which cannot be compensated by gear.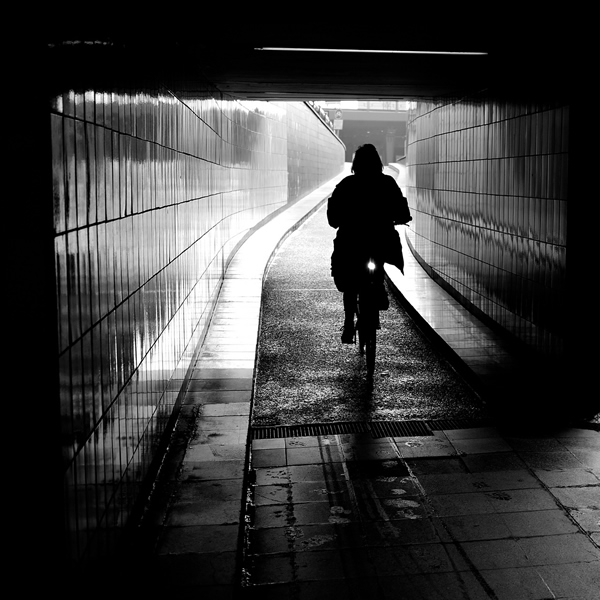 Which is important for you Light/Subject or Composition?
I always say that composition is much more important and most of the people struggle with that. Sure there must be soul in a photograph, but when the composition is bad, you have lost from the beginning. You can improve a lot with an interesting composition. Light and subject alone doesn't really make your day. You have to make a difference with your unique composition.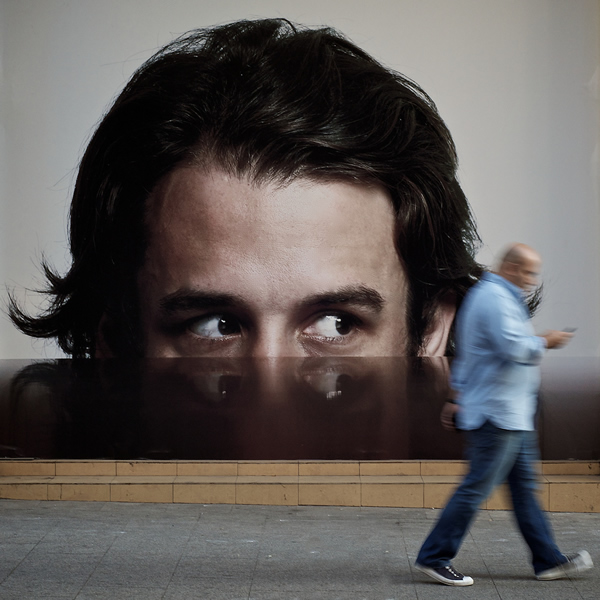 Do you believe in gear? How important is gear for street photographers?
I don't believe in gear in general. It's more important that you have a camera you can trust. That you know how to use it and that use it often. Gear is highly overrated and there are too many people who think that better gear equals better photos. 50 years ago the cameras were worse than an iPhone and the did good photos too.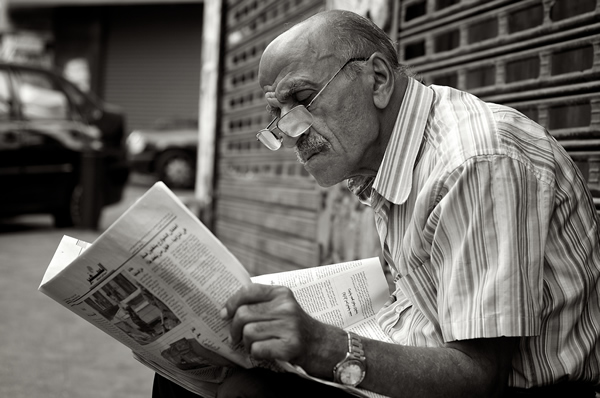 When do you think a picture needs to be in B/W?
B/W reduces a photo to structure, lines and patterns. Color often distracts from the content. But some colors don't work in B/W. I do more than 95% in B/W as color doesn't really appeals me in street photography.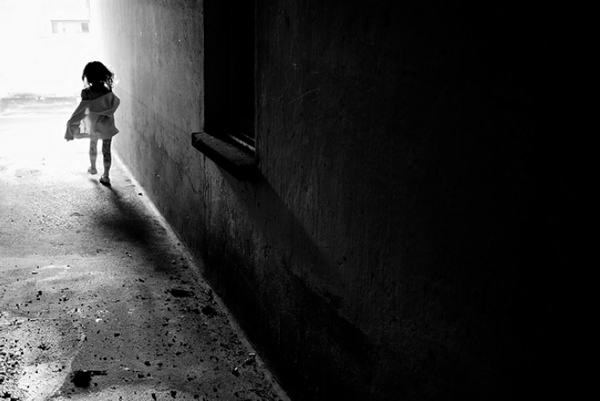 I personally felt your books on street photography had a great impact on me. How well were they received by audience?
They were received very well because there was nothing alike about street photography for a competitive price on the market. Meaning that a free eBook teaching you the basics of street photography written in English was already the key success factor. Together with some nice layout and easy to understand language it was downloaded over a 100'000 times. Get your copies here.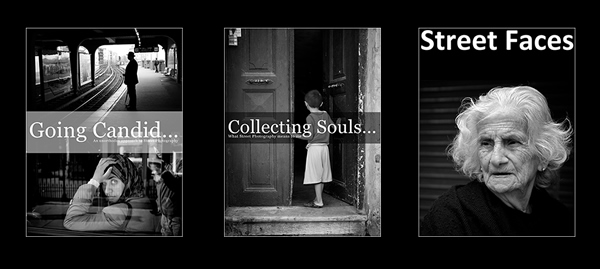 What makes you go regularly onto the streets? Any driving force or your Inspiration?
No, not really. I try to travel at least once a month to a place abroad. This is not always possible, but it drives me shooting on a regular base and gives me enough content to upload. It's important that you can go out to shoot often since street photography needs a lot of practice.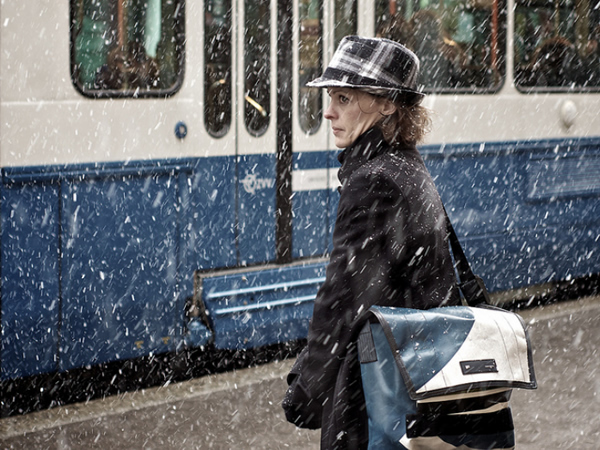 One place you think as the best for street photographer & you haven't visited yet?
I would love to travel to Mumbai within the next 12 months. I'm not sure, if it's the best place to go, but it is on the top of my travelling list. For me the best place so far was Beirut, Lebanon. But there are so many good places to find interesting motives. You should only open your eyes.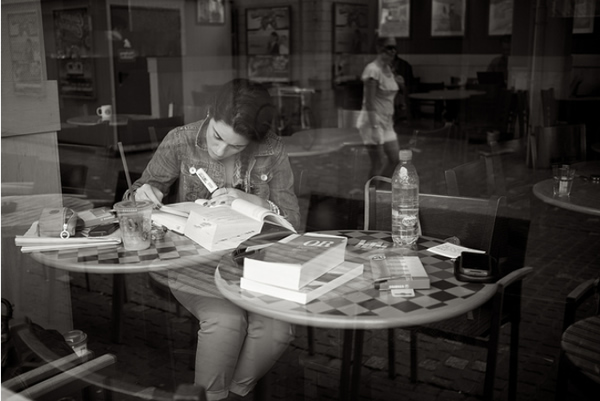 How do you manage a situation when they feel you are a disturbance?
Somehow you are always a disturbance when you are approaching people with your camera. You may be able to pretend to shoot something else. You may can hide in the masses of people. Sometime people really don't see you, but most often they do. So take your shot and don't hang around. The more you look at someone, the more questions come up.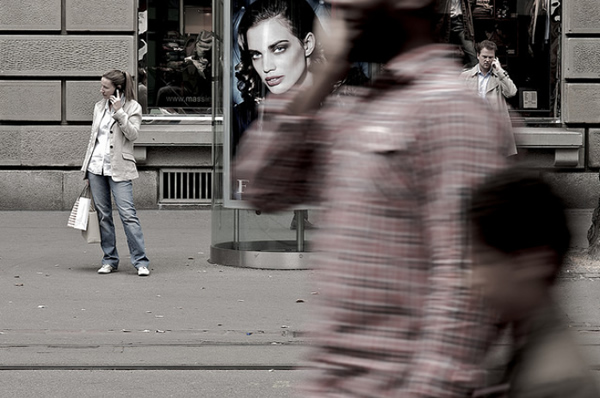 One funny incident on street for you?
It's always funny to see how people react after I have "shot" them. Here is an example:
One picture and the story behind it?
My best photo on Flickr so far according to interestingness. I was in Yerevan, Armenia with three friends at the railway station. There was an old train, nearly empty, ready to leave. We didn't have a clue where it was going to and at what time. But we entered the train and took some photos. I totally forgot about this photo and two weeks later I was looking through my Yerevan photos and remembered the scene. The photo is not perfectly sharp and I didn't want to upload it at the beginning. I decided to upload it as I didn't have another one. The comments were amazing and I learned that a good photo must not be perfectly sharp and that a perfectly sharp photo must not be good. And of course that you should always visit railway stations, wherever you are on this World.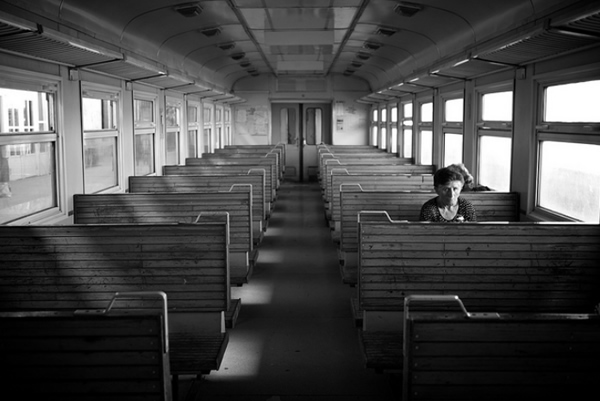 Your Best compliment/achievement so far?
The biggest compliment is the amount of followers on the different platforms liking my work, although this doesn't mean that it satisfies me all the time. I have met a lot of new people around the World and there were some very good friendships growing.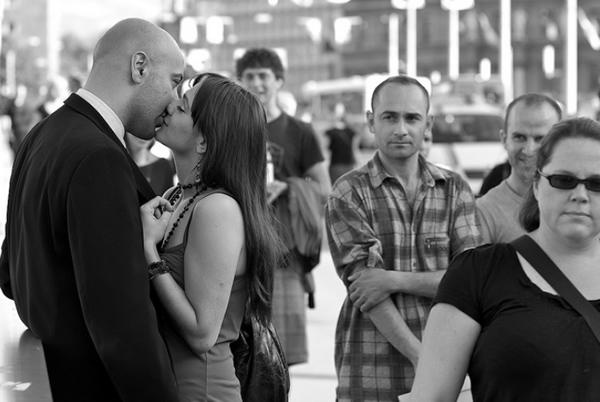 What kind of person in Thomas Leuthard when on streets?
He is focused on the things he wants to see and doesn't care about anything else.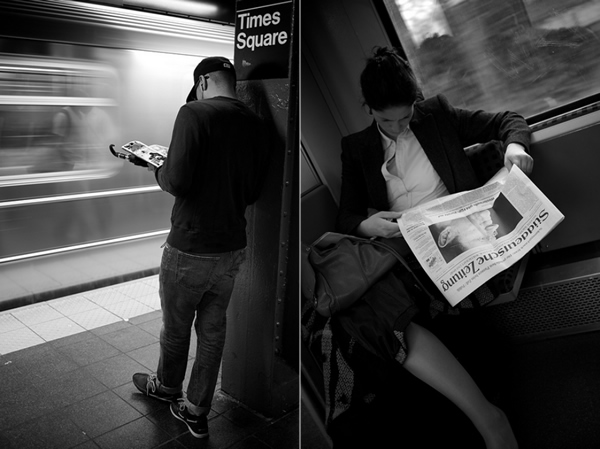 Quick Questions
What is your idea of happiness?
Being able to do what you love to do and having all the resources available to do it.
Your Favorite food?
Fajitas
What do you consider your greatest achievement?
There are different things I have achieved. They were all different and great at that time. Most important is that you continue achieving greater things and not stop enjoying them too much.
Where would you like to live?
Where I live right now. I'm happy where I am.
The Book you are currently reading?
A book about composition in photography. The only thing that matters.
What do you most appreciate in your friends?
That they are here when I need them. No matter what…
What is Love?
Love is something you cannot see, but something that appeals you. Like a good photograph you can look at over and over again.
Your favorite motto.?
"Expect the Unexpected"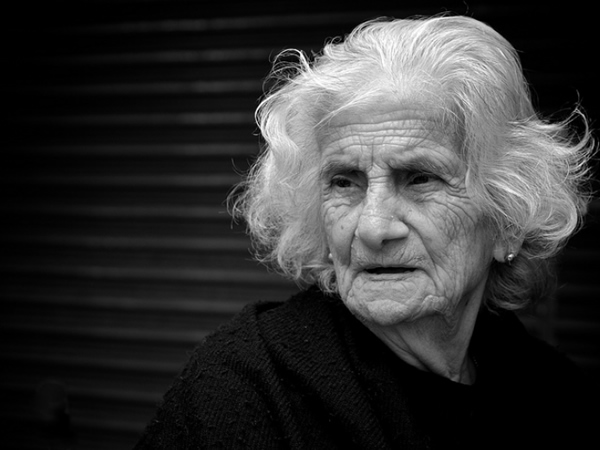 Thanks again for this wonderful Interview with 121clicks.com. Any advice/secrets for aspiring street photographers?
Learn to see and trust the camera you have. It's all about talent, you cannot really learn it.
You can find Thomas Leuthard on the Web :
Copyrights:
All the pictures in this post were created by Thomas Leuthard. You can use them for free under the Creative Commons license.