As digital photography has grown in popularity, so has the way people interact with photographs. The bigger part of this change can be associated with the fact that people no longer view photos just as objects but as pieces of data. This trend has been adopted by many. Mention, computers, and phone screens are now using ousted photo albums that can keep their memories with families and friends.
Even with many technological advances, there is still a need for something tangible that can hang on the walls. This calls for a more artistic way of displaying it to look like that of a pro. This sets a hard puzzle for many on how to do it.
This article gives some things to consider to display your photos like a pro.
1. Choose The Correct Frame
Coming up with quality materials you will use to make your photo's frame is very important. This is not a simple task because frames come in different sizes and shapes. This means you must know where the photo shall be mounted before determining its anatomy. For example, museums and contemporary galleries favor simple designs while modern living rooms favor small-sized photos.
Also, you should avoid materials distracting your audience from seeing your work. Color and weight are essential. This is to ensure that your frame color matches your photo and that it is not too heavy. You can attain this by choosing a metallic frame over a wooden one.
In addition, you should choose a sheet of glass that enables the audience to see through and prevent UV rays from reaching your print. Also, to ensure that your work remains clean, you may add a paperback to prevent dust. If you want to shop for frames, you can look at the largest manufacturer of A1 photo frames for options.
2. Choose A Back
As you think about starting your photo display journey, choosing a back remains a significant step to consider. Rigidity and quality are the two important characteristics to consider while choosing this back. When it comes to large prints, rigidity becomes a priority. Rigidity will be able to make your photo remain parallel to the wall. You should choose a material that is thick enough to hold the photo tight.
In addition, the quality of the materials should be taken into consideration. This ensures that the photo does not turn in its color over time. To ensure that your print remains at its best for years, you must choose acid-free materials. Mat board, gator board, and foam core are the three materials you may consider. With this, you may set a professional display for your photo.
3. Keep Your Photo In Place
After creating a photo to mount, you should find the best way to display it. Choosing to use hinging tissue to mount your photo is not a mess. Unlike dry mount tissue, spray adhesives, and wet mount adhesives that are permanent, hinging tissue is the best since they are removable via mineral spirits.
Alternatively, you may use mounting strips. This ensures that your work remains clean and undamaged as the photograph doesn't touch any adhesive. This makes it possible for one to unmount the photo if the need arises.
4. Add A Mat
Since photographs are sensitive and can be damaged by temperature, humidity, and even coming in touch with other materials, it's beneficial to place a mat containing a viewing hole to protect it. Ensure that the edges of your photograph are not obscured. You can do this by looking for someone with the skill of cutting a nice mat window. But, if you are not ready to cut a window, you may decide to use other techniques, such as placing placers and float mounting. However, these come with restrictions as you are supposed to use only acid-free materials in your frame.
5. Wiring Your Frame
This is possibly the last thing to do. This is not just for holding your frame in place; it also serves as a point for hanging your photo. The wire taken should be a little bit longer than the frame. It should also be tight to avoid sagging when the frame's weight becomes too much.
In addition, while wiring your frame, make sure that the material of the wire that you choose should be able to bear the weight of the photo and the frame. This ensures the safety of those operating near the hanging place. The wire will also enable you to easily move the photo to the desired level.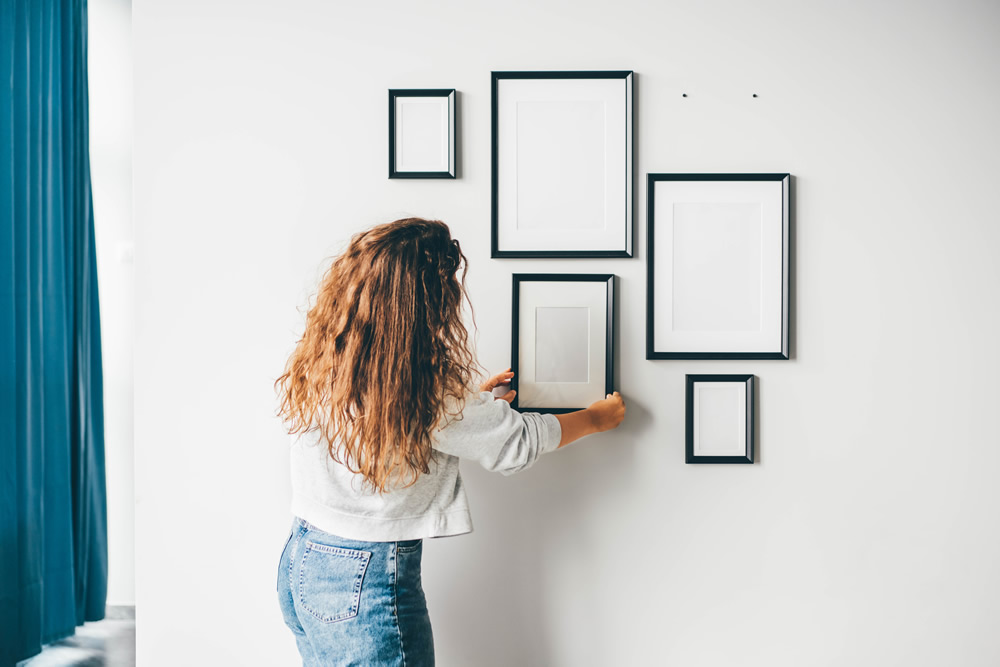 Conclusion
Framing photographs to display a beautiful view is an art that each dream of. The core things that make your art desirable are better frames, materials to use, wiring of the frame, and positioning of the photo. This article gives you all the requirements needed to develop each in the best way.
With all the knowledge, it's up to you to take a step and start mounting quality display photos.
---
You can find our previous articles: