Hamdan Bin Mohammed Bin Rashid Al Maktoum (HIPA) International Photography Award announce the winners of 2021 in Humanity, Architectural, General, and Portfolio categories.
Brazilian wildlife and landscape photographer Ary Bassous was documenting the COVID-19 pandemic at a hospital in Rio de Janeiro when he photographed a doctor taking her lunch break after 8 hours of continuous work in the emergency room. The photo, titled "Duty," has now won $120,000, the biggest cash prize in the photography industry.
With prizes totaling a whopping $450,000, HIPA offers the most lucrative cash awards of all photo contests around the world, and Bassous' powerful photo has earned him $120,000.
Click on the Full Gallery link to view full set of photographs.
You can find more info about HIPA:
#1 Ary Bassous | Brazil (Grand Prize Winner) – Cash Prize $120,000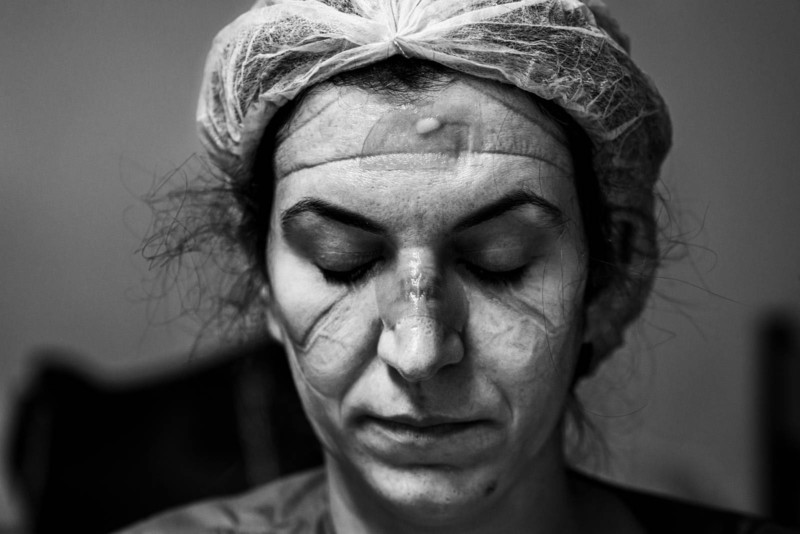 Duty
Dr. Juliana Ribeiro has just taken off her protective gear for lunch, after 8 hours of continuous work in the Covid-19 emergency room. Clear signs of prolonged and repeated use of this type of equipment appear on her face. Her features reflect great effort and extreme fatigue due to the human commitment to her moral duty.
What grabs you is the hint of sadness in her face as she feels the pain for humanity, as deaths in Brazil exceeded half a million people due to the pandemic. This photo was taken at the University Hospital Clementino Fraga Velho in Rio de Janeiro, Brazil.
---
#2 Mads Nissen | Denmark (1st Prize Winner in Humanity) – $20,000 Cash Prize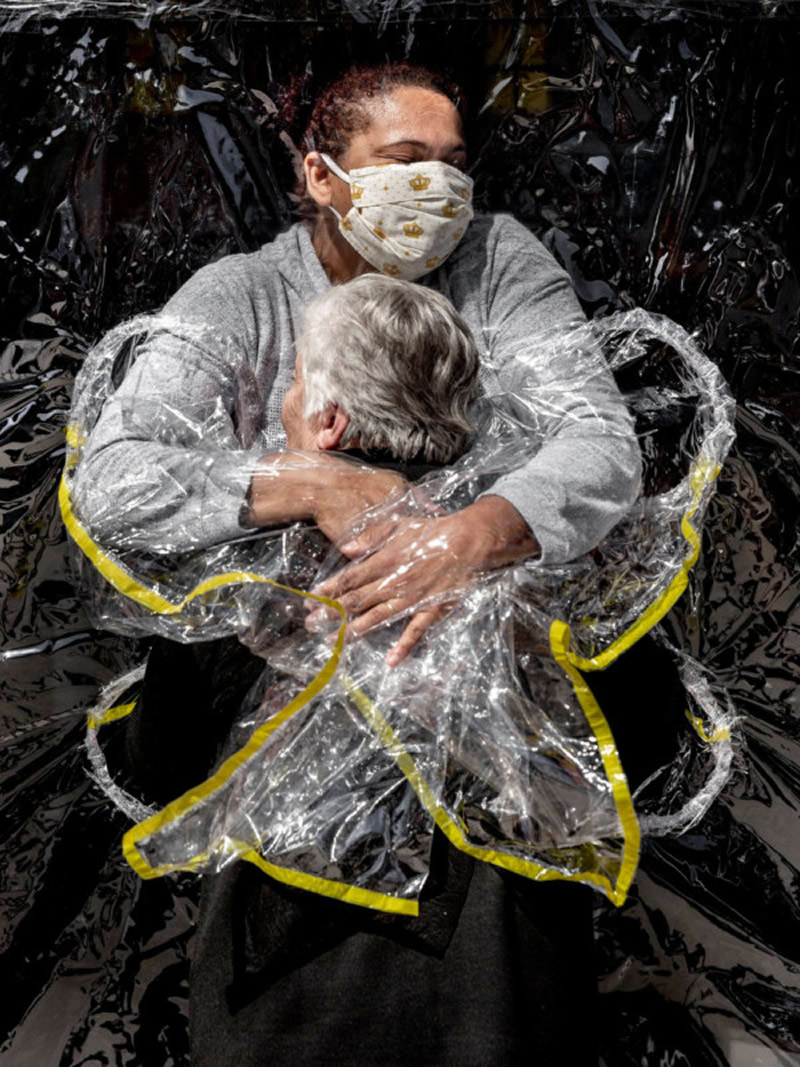 Hugs to Survive
85 year old Rosa Luzia Lonardi is hugged by nurse Adriana Silva da Costa Souza; the first hug Rosa has received in five months. In March 2020, nursing homes across Brazil closed their doors to all visitors, preventing millions from visiting elderly relatives, as authorities instructed to reduce physical contact to a minimum. But in Viva Beam, an old house outside São Paulo, a new simple innovation called the 'hug curtain' was allowed where people could see and hug their loved ones without risking their lives.
For those without visitors, volunteers and staff provided that humanitarian support. As they say at Viva Beam, "Everyone deserves a good hug".
---
#3 ILHAN KILINC | Turkey (2nd Prize Winner in Humanity) – $18,000 Cash Prize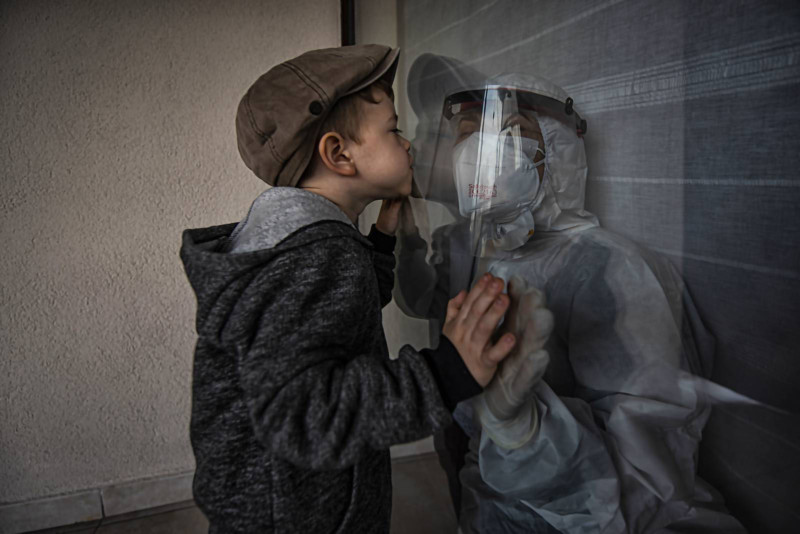 Embrace
During the COVID-19 pandemic, most of the world's population experienced the pain of being away from their loved ones. However, the extent of the psychological impact inflicted on healthcare workers was more profound.
Not only are they exposed to the front line experiencing firsthand the devesation of the pandemic, and exposed to the danger of the virus, but they are unable to go home and be reunited with their loved ones; especially their children! It is a story that touches the hearts of hearts and expresses with great eloquence 'humanity'.
---
#4 Marc Abou Jaoude | Lebanon (3rd Prize Winner in Humanity) – $16,000 Cash Prize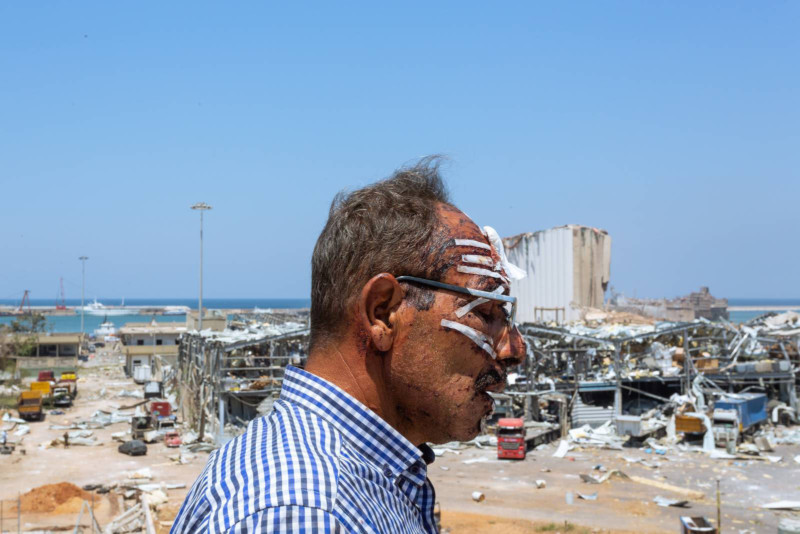 Blast Scars
August 6, 2020 – the port. In the aftermath of the Beirut explosion, an injured truck driver stands inside the port, at the same location where he was at the moment of the explosion two days ago.
Despite the massive destruction and the large number of dead and wounded, this driver was lucky enough to live and witness another day.
---
#5 Fabrizio Maffei | Italy (4th Prize Winner in Humanity) – $10,000 Cash Prize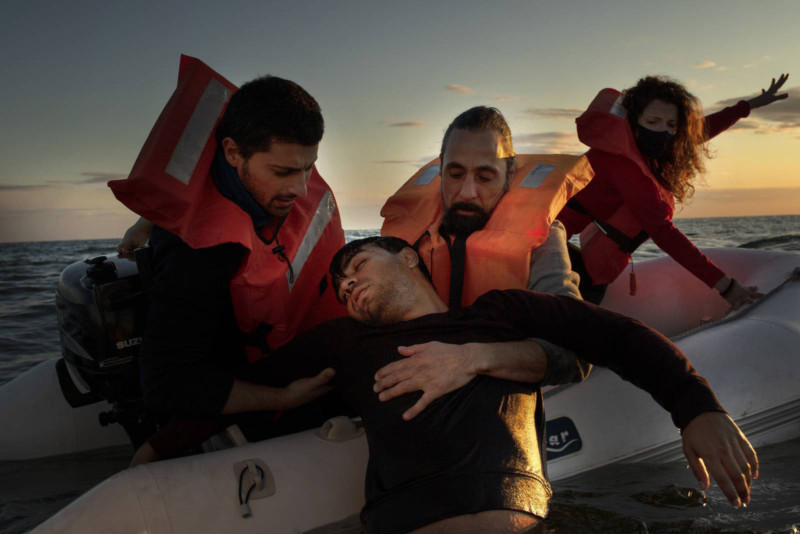 High Hopes
A group of lifeguards tries to rescue the passengers of a sinking ship in the Mediterranean Sea, although the day is coming to an end and in the bitter cold, the rescue team did not stop until the end.
---
#6 Biplab Hazra | India (5th Prize Winner in Humanity) – $6,000 Cash Prize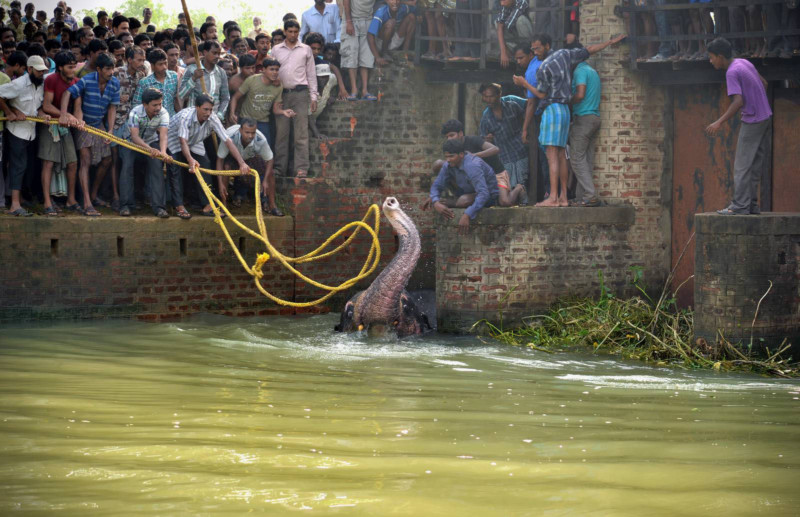 Rescue
An elephant drowns in deep water as villagers gather to rescue it near a village in West Bengal, India.
---
#7 Charles Saswinanto | Indonesia (1st Prize Winner in Architecture) – $15,000 Cash Prize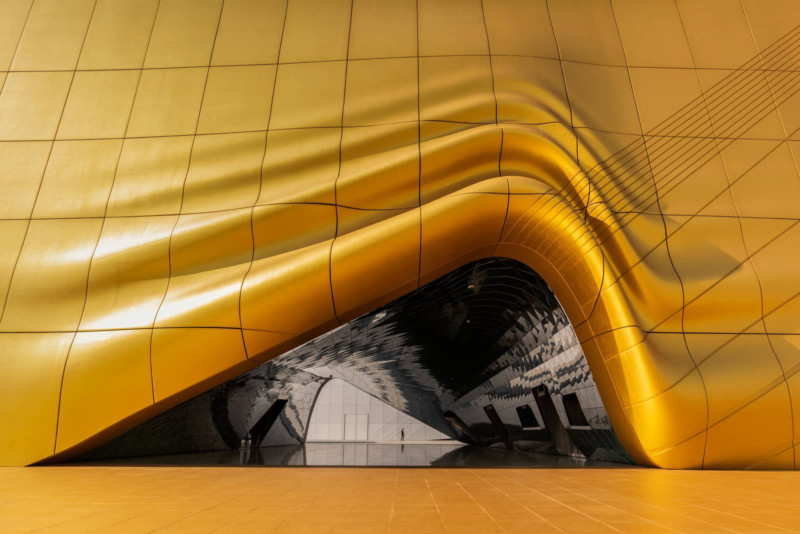 Melting Gold
The unique exterior, with its golden sun-like architecture, melts into this photo I took of a building located in Incheon, South Korea.
---
#8 Amri Arfianto | Indonesia (2nd Prize Winner in Architecture) – $13,000 Cash Prize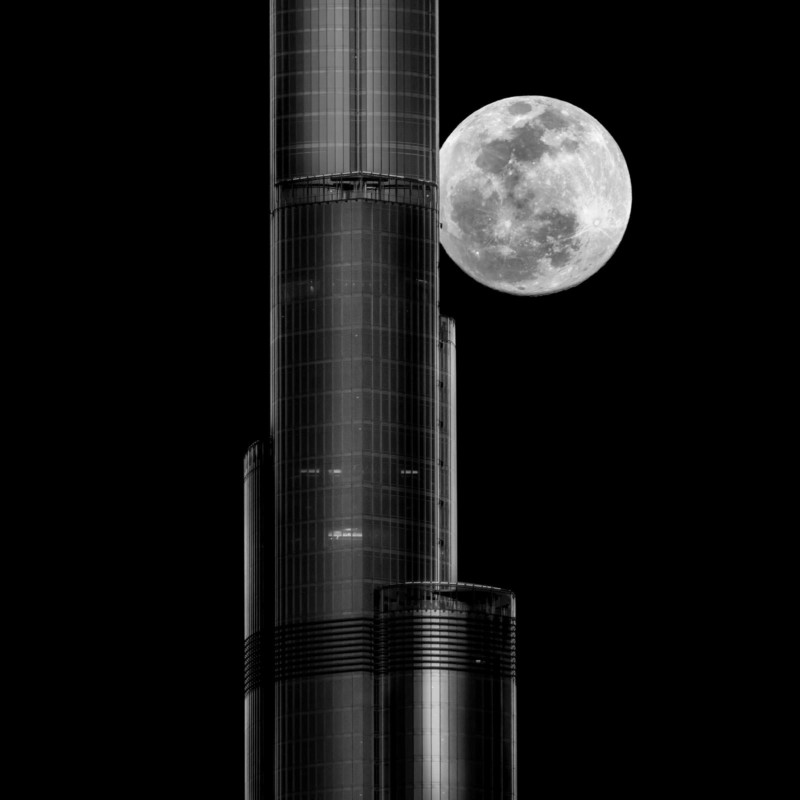 Playful Moon
A creative fragmentation of the Burj Khalifa, in which the moon appears as if it is trying to hide behind the most famous tower in the world.
---
#9 Lin Jing | China (3rd Prize Winner in Architecture) – $11,000 Cash Prize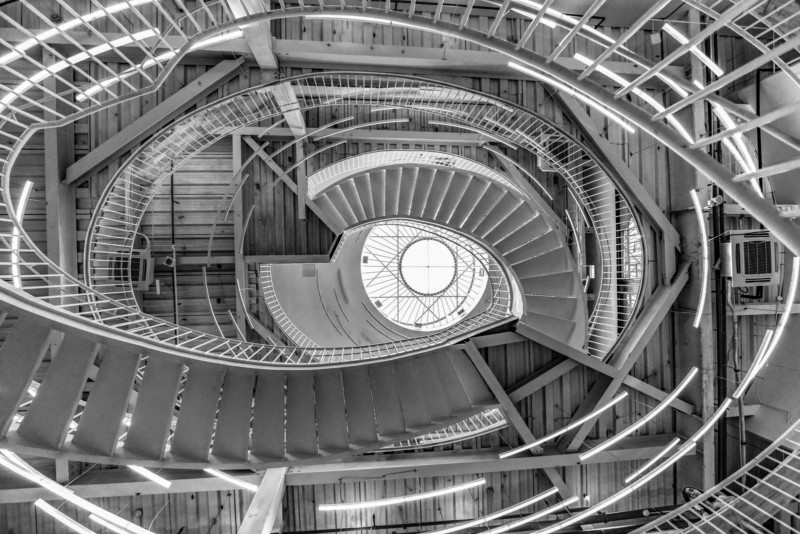 The Eye
In the beginning, God created the heavens and the earth, before creating light. And when God created light, he also created darkness; giving beauty infinite dimensions.
---
#10 Beatriz Fernandez Mayo | Spain (4th Prize Winner in Architecture) – $9,000 Cash Prize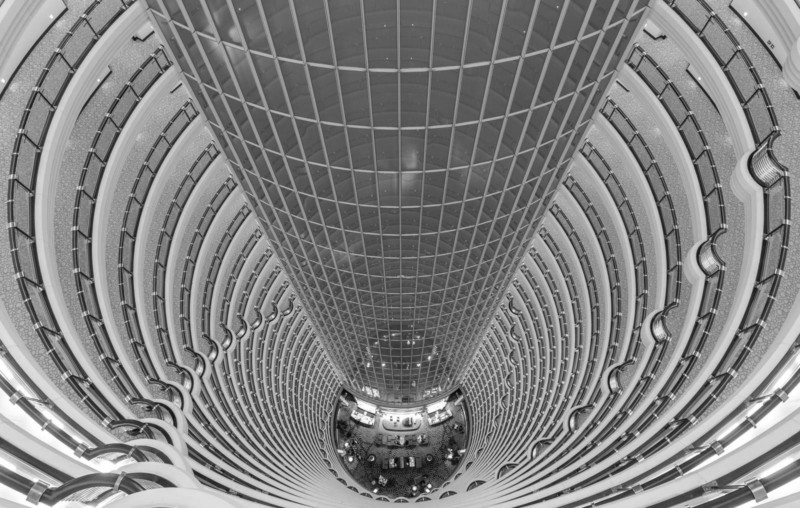 Spiral
A unique perspective of the hotel lobby in the Jin Mao Tower in Shanghai. What appears as a regular spiral reflects the splendor that is architecture that impacts on our human senses.
---
#11 Rahul Bansal | India (5th Prize Winner in Architecture) – $7,000 Cash Prize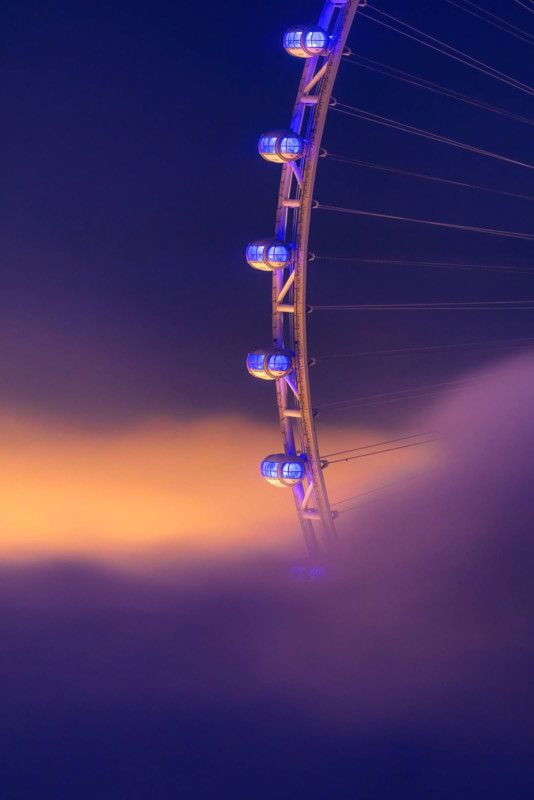 Eye in the Sky
The 'Eye of Dubai' embraced by the fog. The fog season inspires the photographer's lens in Dubai. The aesthetic harmony it creates with tall buildings and structures is breathtaking.
---
#12 Sameer Al-Doumy | France (1sr Prize Winner in General Colour) – $15,000 Cash Prize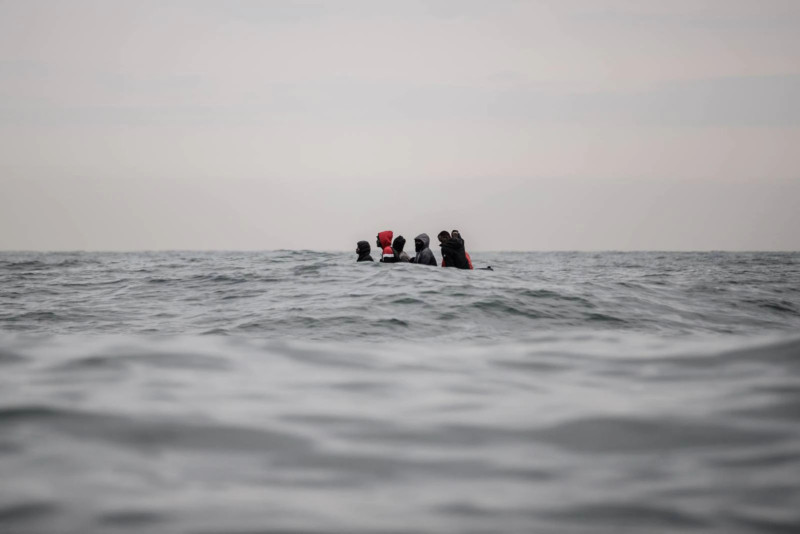 Final Destination
---
#13 Fatima Zahra Cherkaoui | Morocco (2nd Prize Winner in General Colour) – $10,000 Cash Prize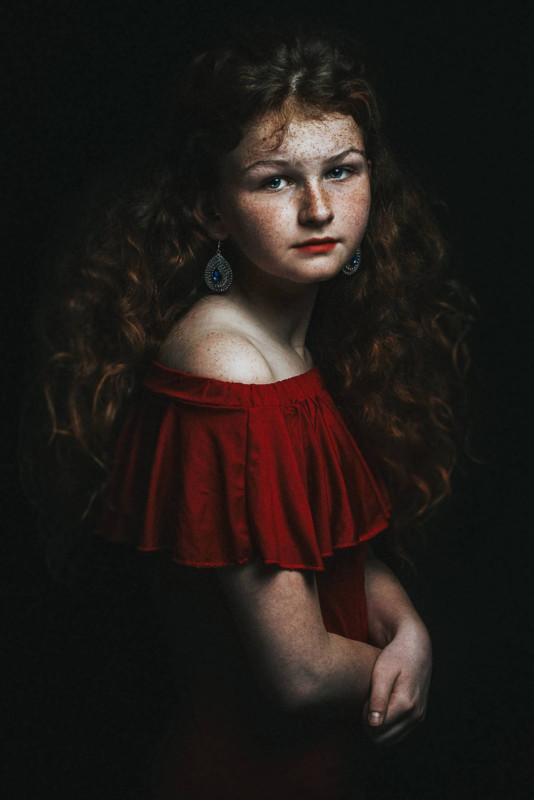 Camille
This beautiful eleven-year-old girl sat looking at the lens that caught her one look, but the number of translations emanating from her eyes.. was too many to count!
---
#14 Eirik Gronningsaeter | Norway (3rd Prize Winner in General Colour) – $5,000 Cash Prize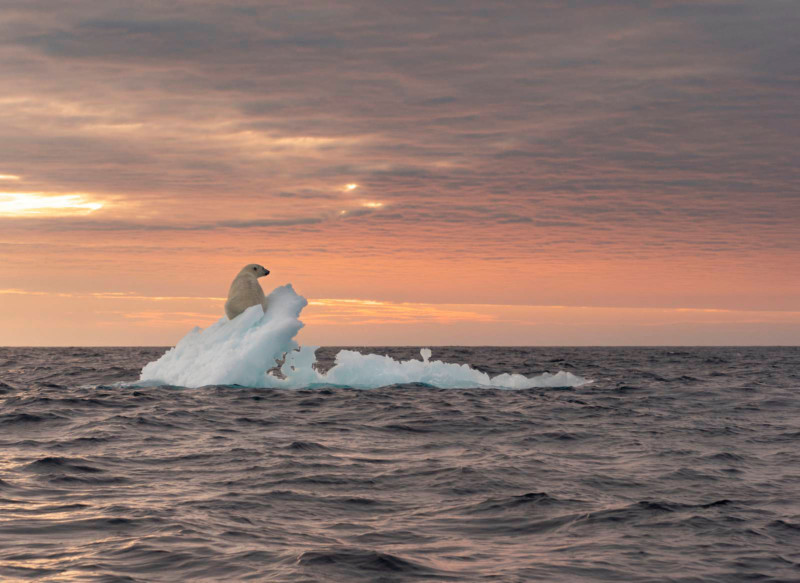 Sanctuary
Svalbard – Norway, August 2020. As the sea ice melts, the polar bear is drifting on a tiny sliver of ice into the open ocean. A future full of possibilities.
---
#15 Giuseppe Cocchieri | Italy (1st Prize Winner in Black & White) – $15,000 Cash Prize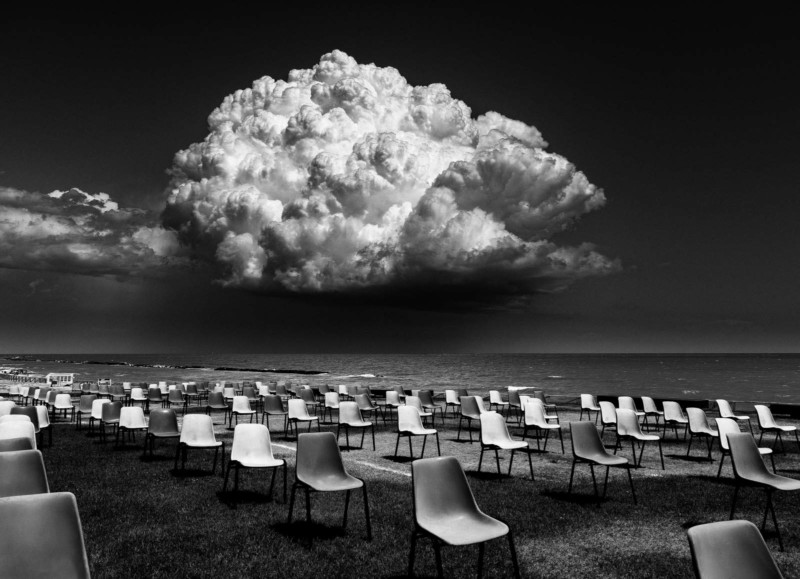 The Social Distance
A concert before the COVID19 pandemic. A famous Italian poet, Giuseppe Ungaretti, said that poetry contains itself a mystery, poetry cannot be called poetry if it does not communicate this sense of mystery. For me, photography, as for other forms of art, is above all this.
Therefore, describing a mystery is not possible. The photographer, however, wants to share their emotions through an image, hoping that it can arouse the same feeling in others.
---
#16 Yadi Setiadi | Indonesia (2nd Prize Winner in Black & White) – $10,000 Cash Prize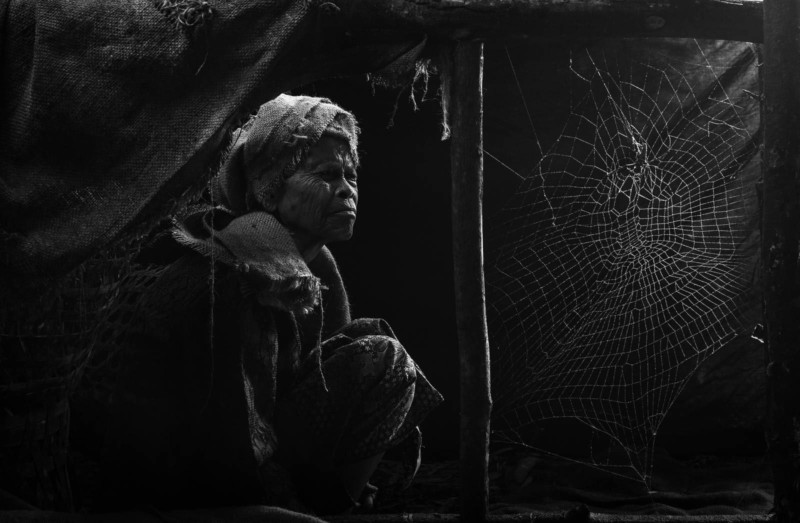 Solitude
An old grandmother lives in her hut made of cardboard and second-hand items, feeding off leftovers in the trash. She is alone, accompanied only by a spider nearby.
---
#17 Bambang Wirawan | Indonesia (3rd Prize Winner in Black & White) – $5,000 Cash Prize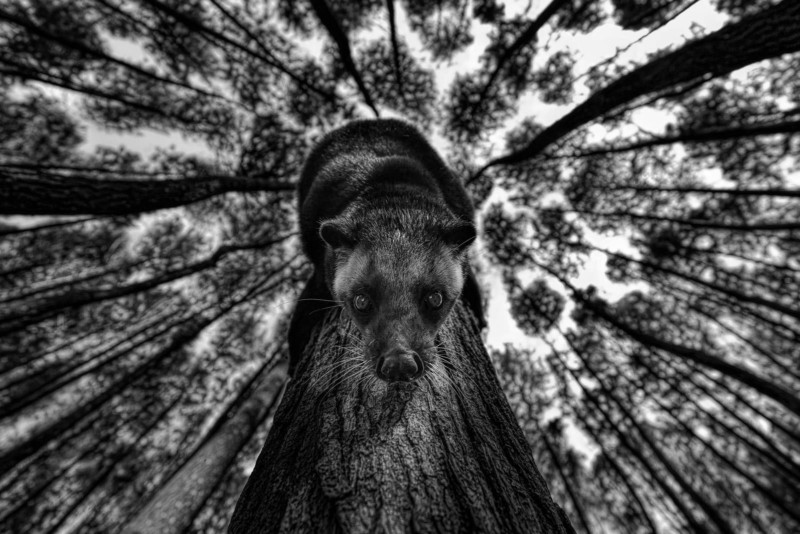 Visitor From Above
A Weasel playing on a pine tree trunk in the jungles of Yogyakarta – Java Island, Indonesia.
---
Please check our previous related articles: