Nikon has announced the Winners, Honorable Mentions, and Images of Distinction for the 2021 Small World Photomicrography Competition. More than 1,900 entries were received from 88 countries in 2021, the 47th year of the competition.
Nikon's Small World Celebrating 47 years of images captured by the light microscope. Nikon's Small World is regarded as the leading forum for showcasing the beauty and complexity of life as seen through the light microscope. The Photomicrography Competition is open to anyone with an interest in microscopy and photography. The video competition, entitled Small World In Motion encompasses any movie or digital time-lapse photography taken through the microscope.
Submit your work for the 2022 Photomicrography Competition, the deadline is Apr 30, 2022.
Click on the Full Gallery link to view full set of photographs.
You can find more info about Nikon Small World:
#1 1st Place by Jason Kirk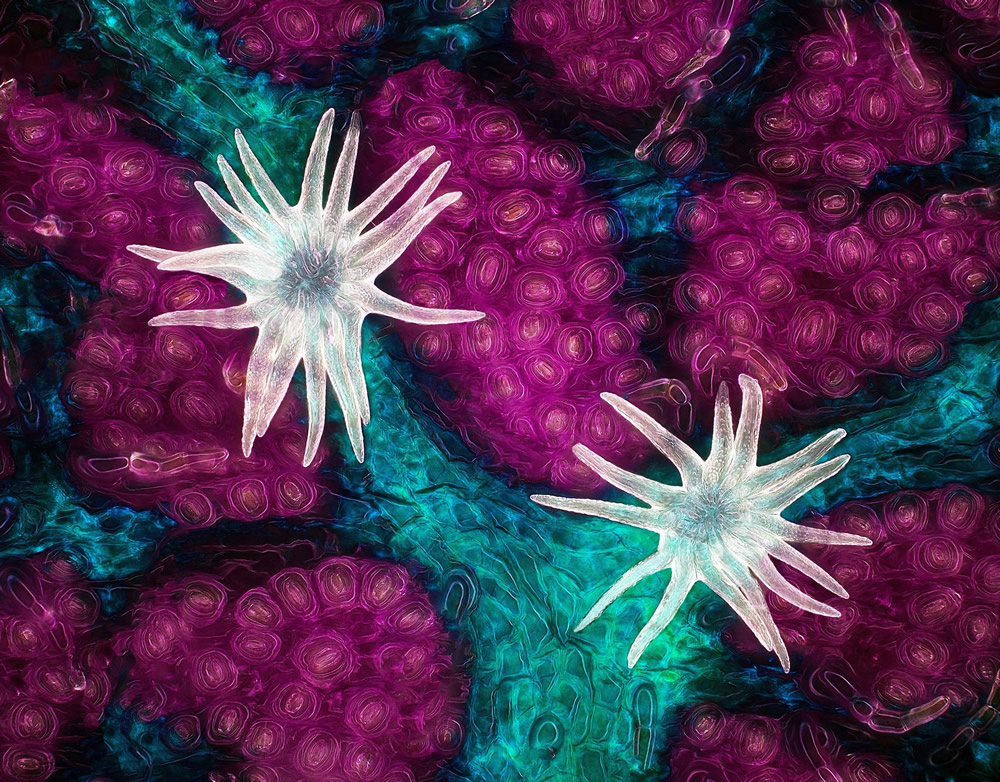 Trichome (white appendages) and stomata (purple pores) on a southern live oak leaf
#2 3rd Place by Frank Reiser
Rear leg, claw, and respiratory trachea of a louse (Haematopinus suis)
#3 10th Place by Sébastien Malo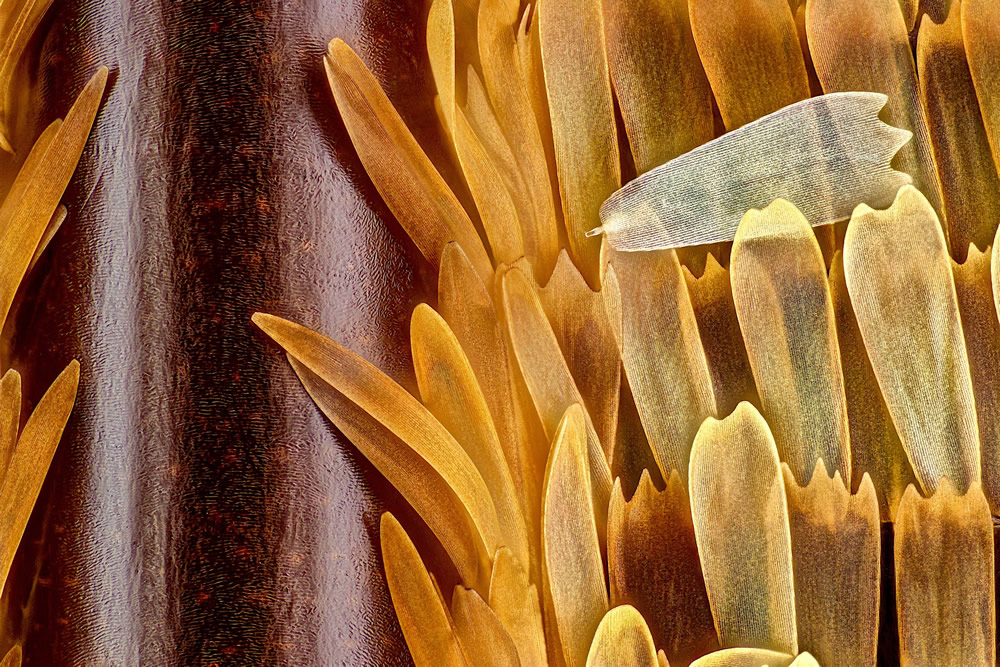 Vein and scales on a butterfly wing (Morpho didius)
#4 13th Place by Dr. Felice Placenti
Cotton fabric with pollen grains
#5 17th Place by Martin Kaae Kristiansen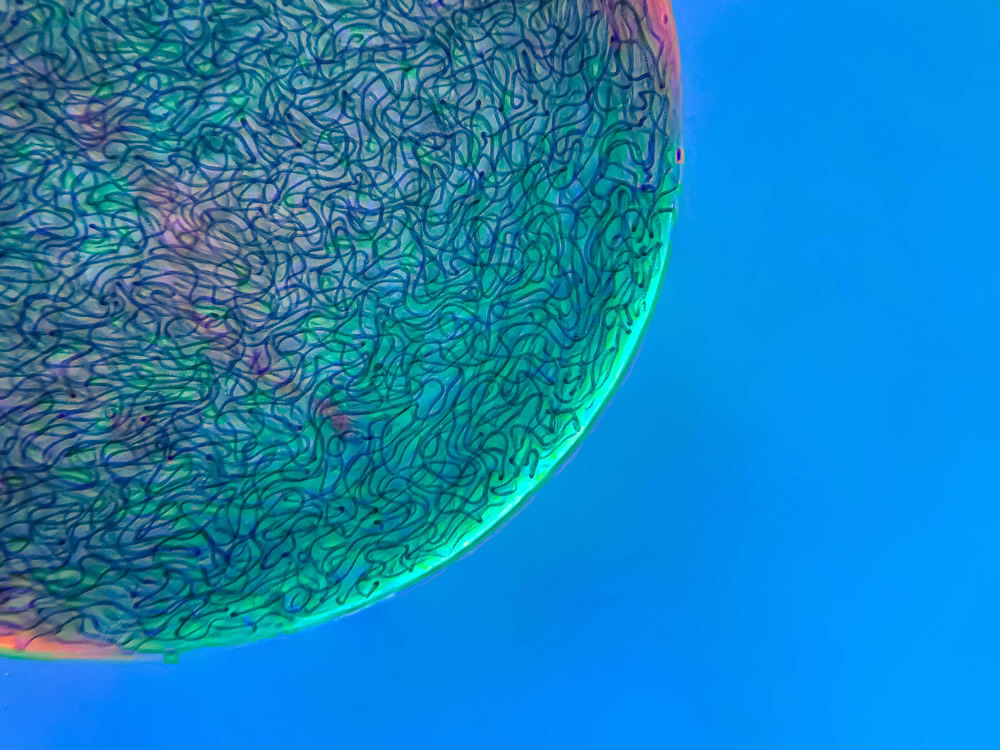 Filamentous strands of Nostoc cyanobacteria captured inside a gelatinous matrix
#6 Honorable Mention by Álmos Becz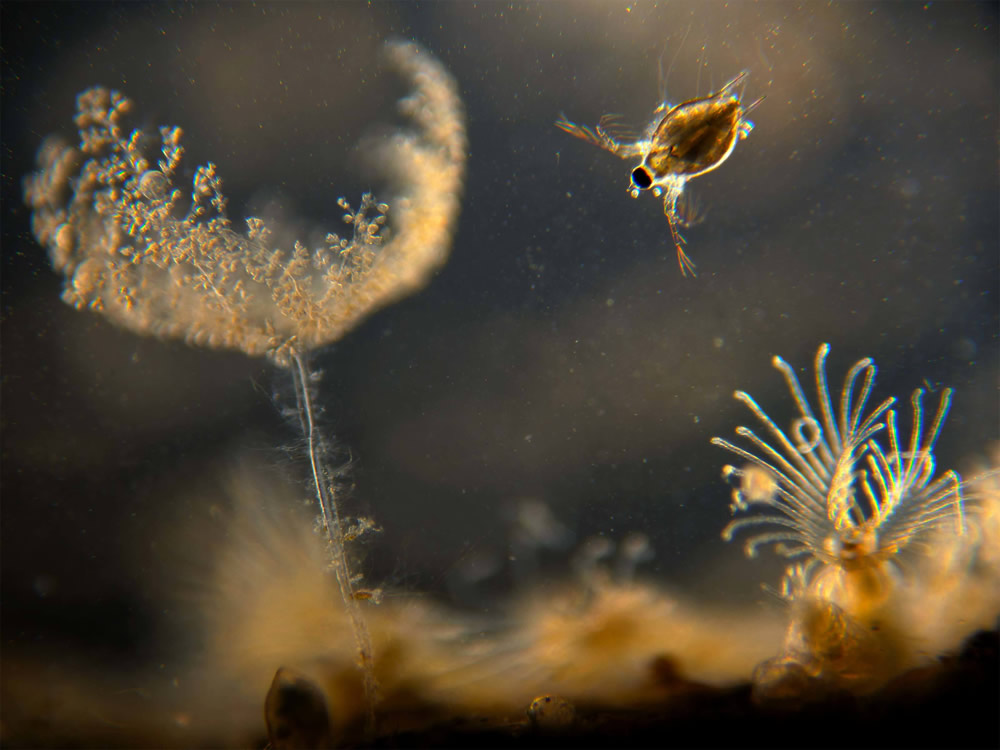 Water flea swimming near a bell animalcule (microscopic ciliate)
#7 Honorable Mention by Dr. Andrew Mark Posselt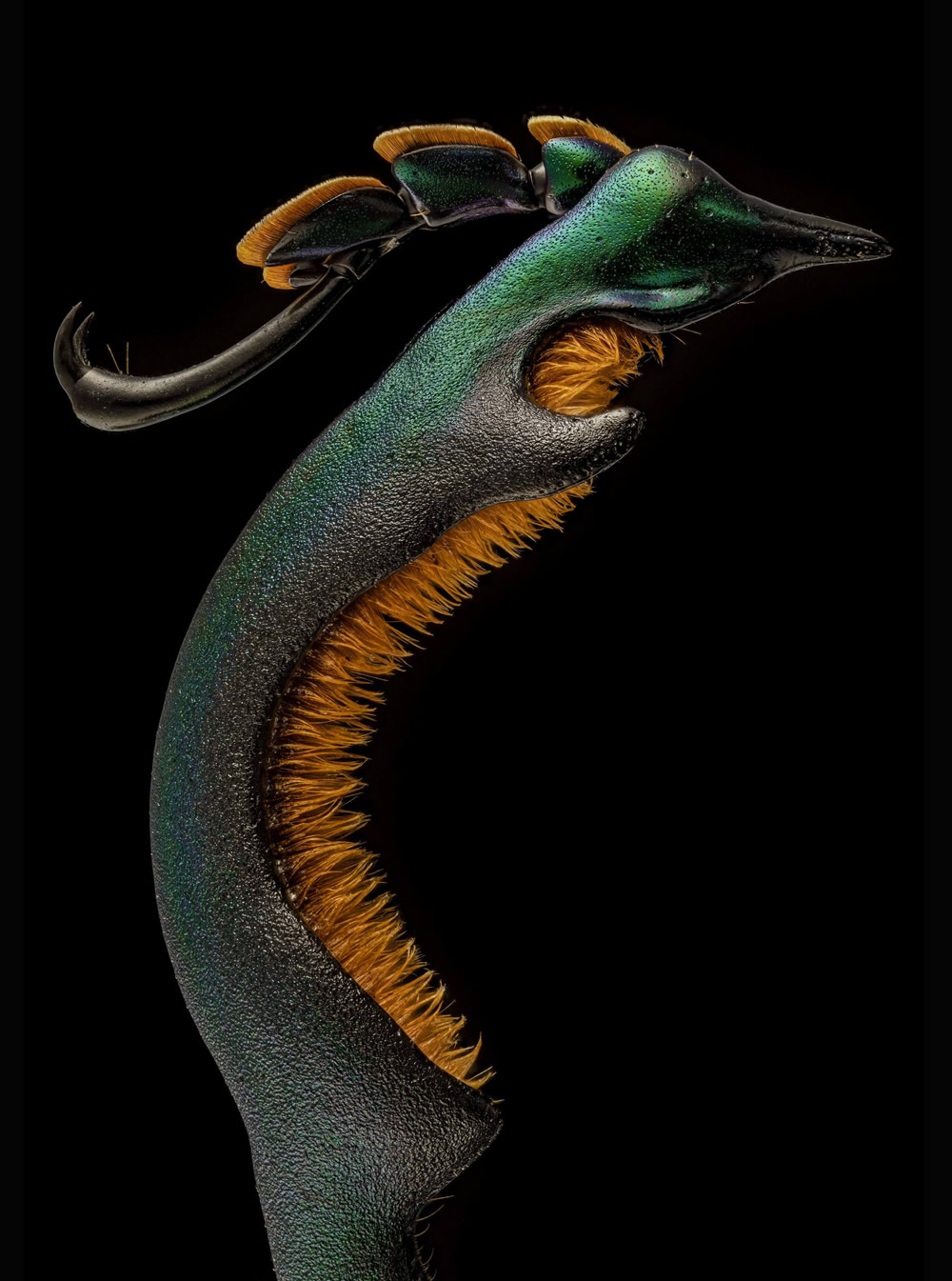 Hind leg of a male frog-legged beetle (Sagra buqueti)
#8 Honorable Mention by Marco Retana
Robber fly (Asilidae)
#9 Honorable Mention by Dr. Fred Terveer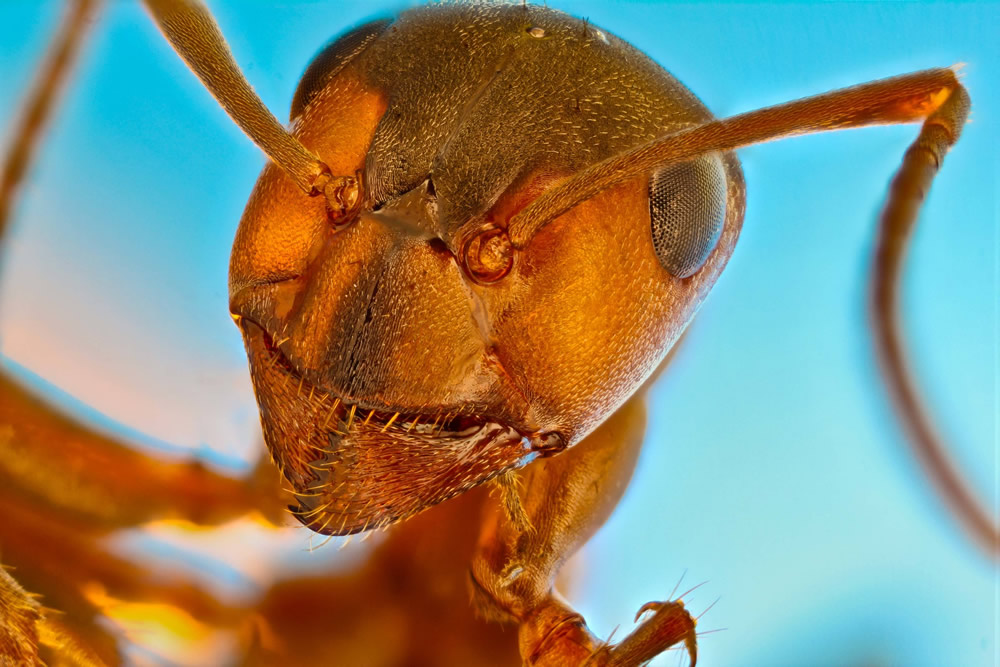 Red forest ant (Formica rufa)
#10 Image of Distinction by Charles B. Krebs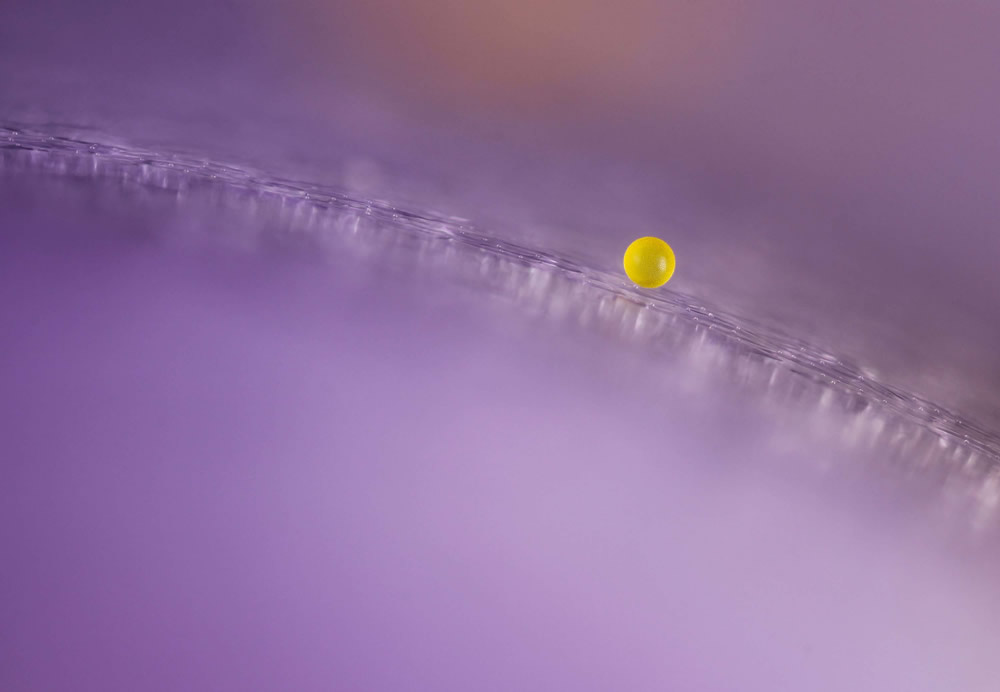 Pollen grain on a crocus flower petal
#11 Image of Distinction by Daniel Knop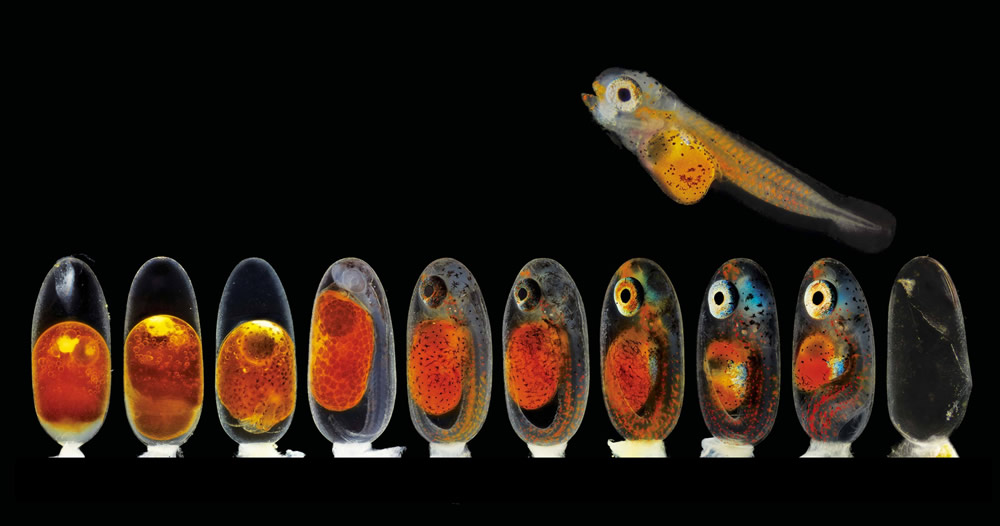 Clownfish (Amphiprion percula) embryos in several developmental stages
#12 Image of Distinction by Dr. Guillermo López López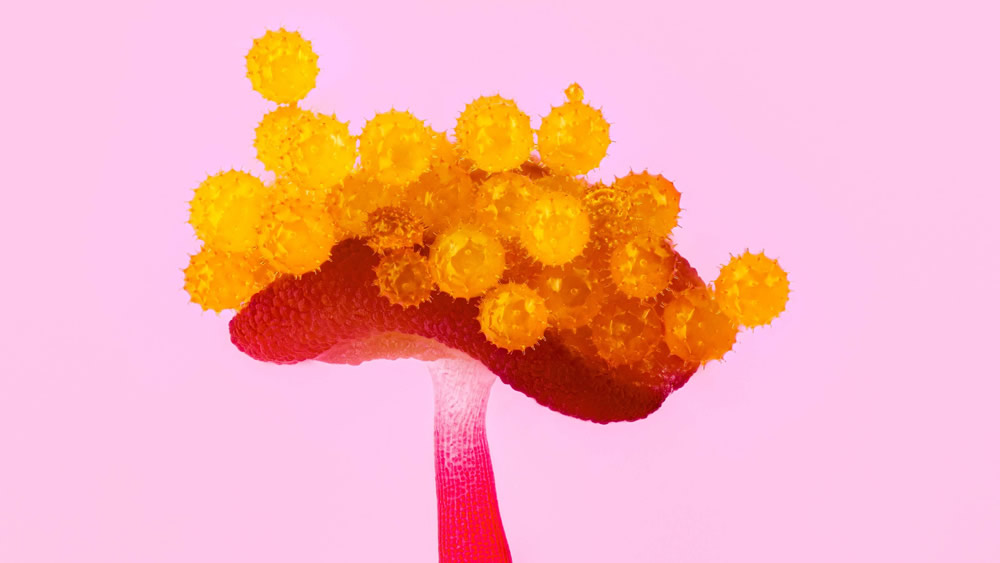 Hibiscus flower anther
#13 Image of Distinction by Dr. Enno Merivee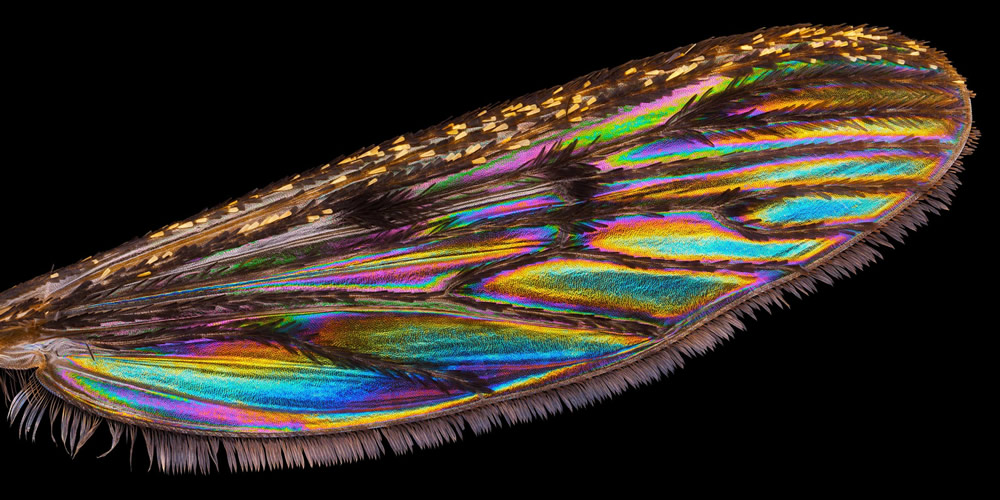 Mosquito wing (Culiseta annulata)
#14 Image of Distinction by Dr. Dimitrios Zampelis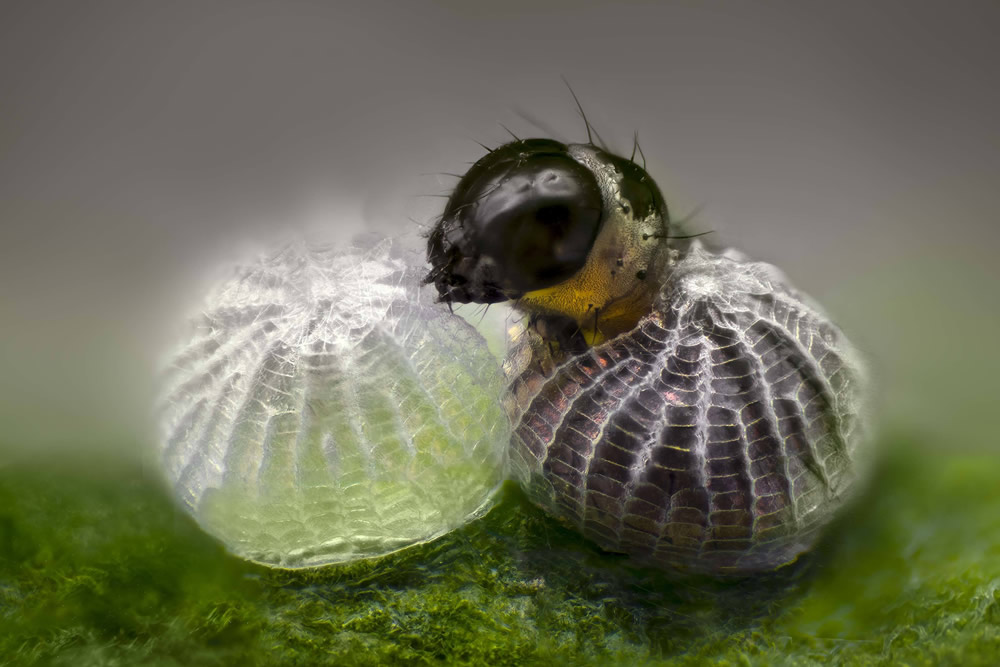 Eurasian Copper Underwing moth caterpillar (Amphipyra pyramidea) hatching and eating the shell of an empty egg
#15 Image of Distinction by Dr. Razvan Cornel Constantin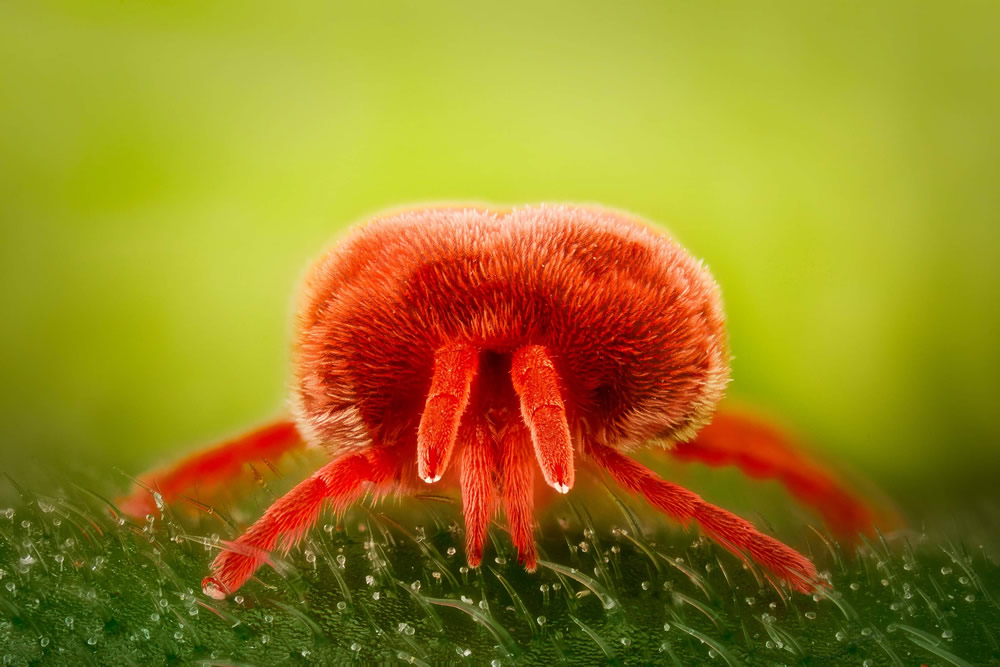 Red velvet mite (Trombidiidae)
#16 Image of Distinction by Thorben Danke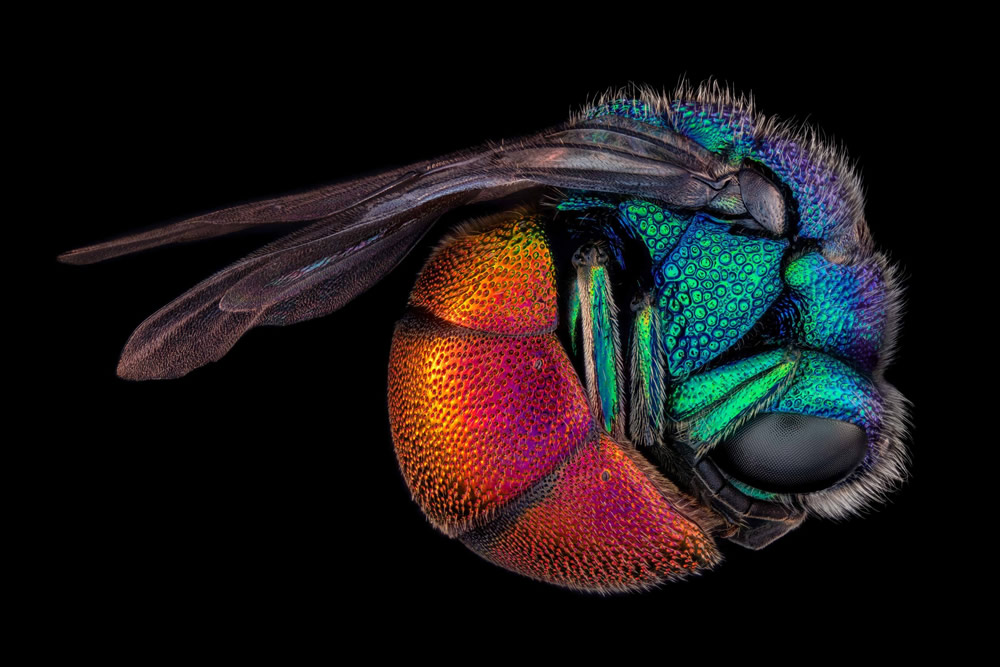 Sleeping cuckoo wasp (Crysis sp.)
#17 Image of Distinction by Oliver Dum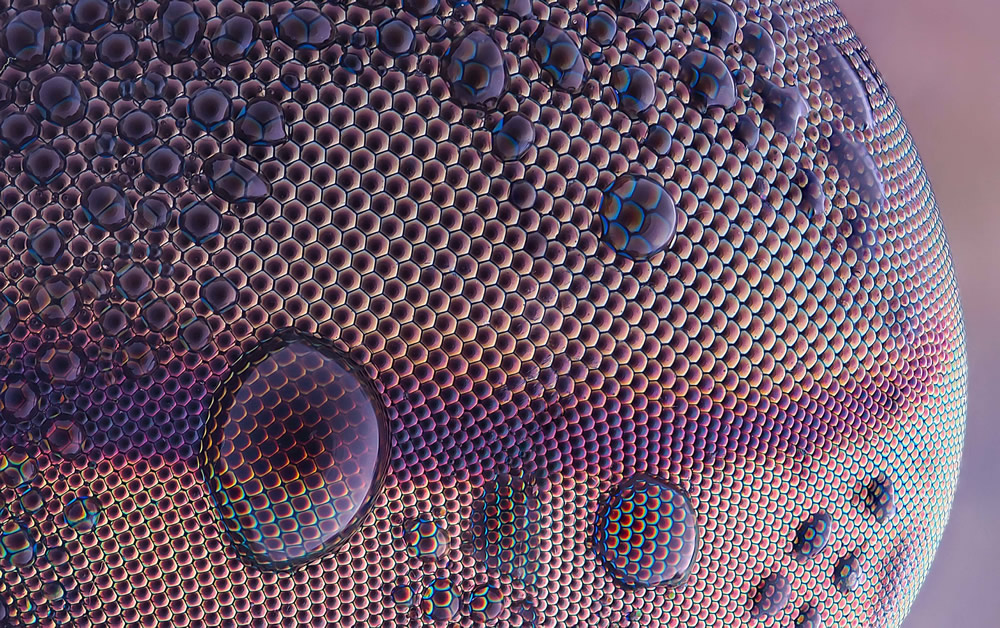 Eye of a horsefly (Tabanus sudeticus)
#18 Image of Distinction by Jacek Myslowski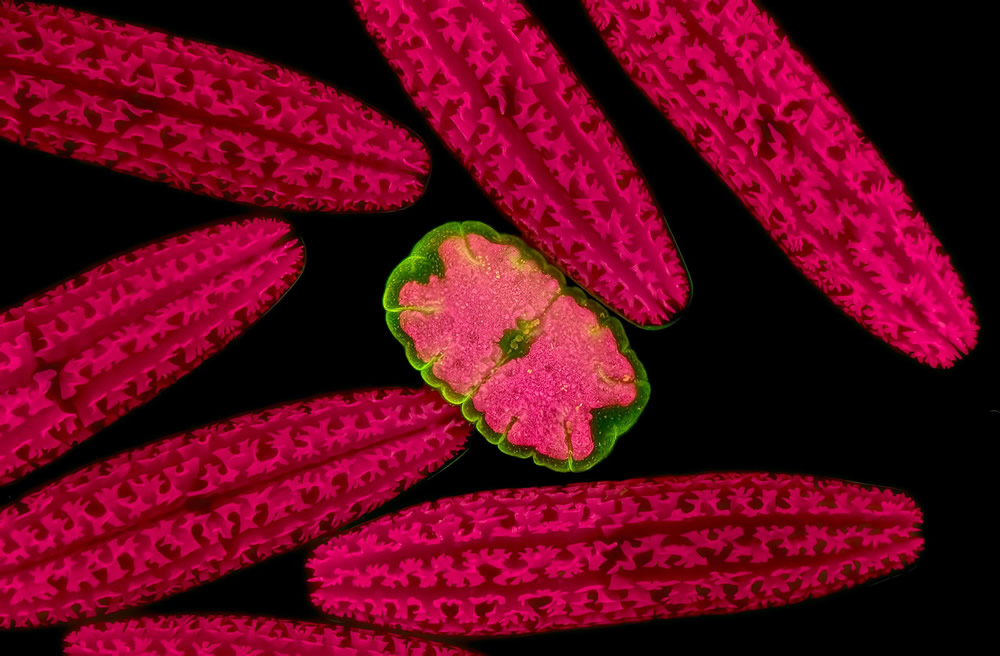 Algae (Netrium and Micrasterias jenneri)
#19 Image of Distinction by Nathan Renfro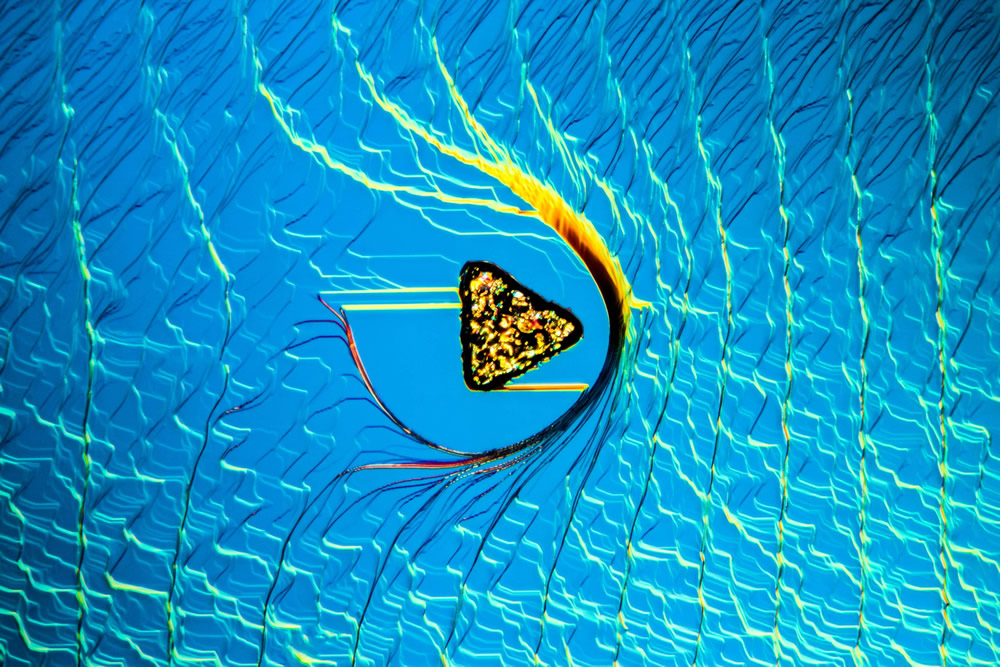 Surface texture of a synthetic sapphire crystal with a triangular platinum crystal contaminant
#20 Image of Distinction by Ye Fei Zhang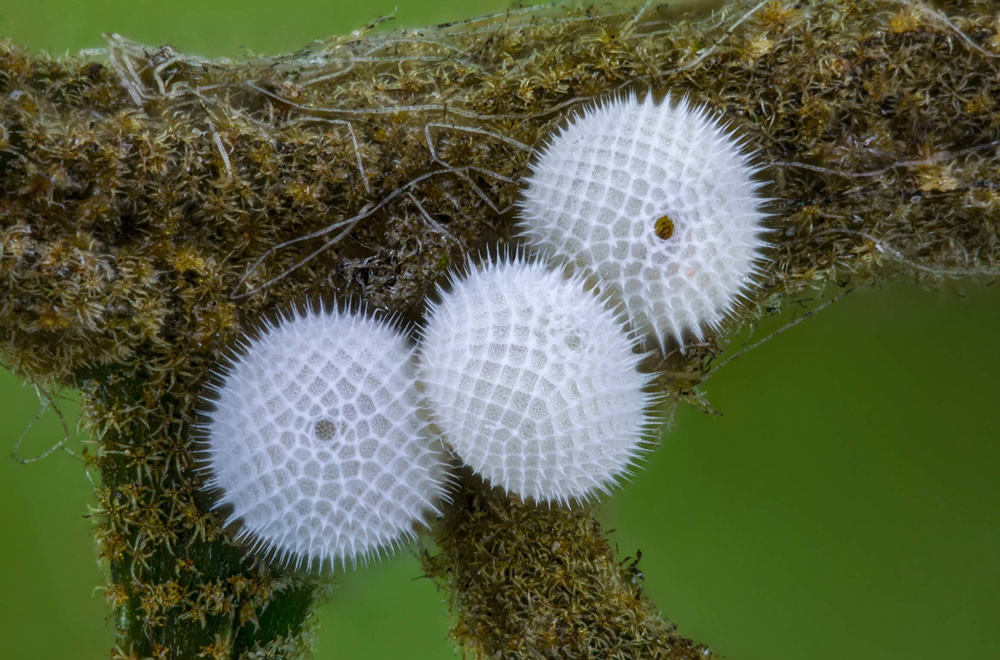 Butterfly eggs
#21 Image of Distinction by Dr. Marcel Clemens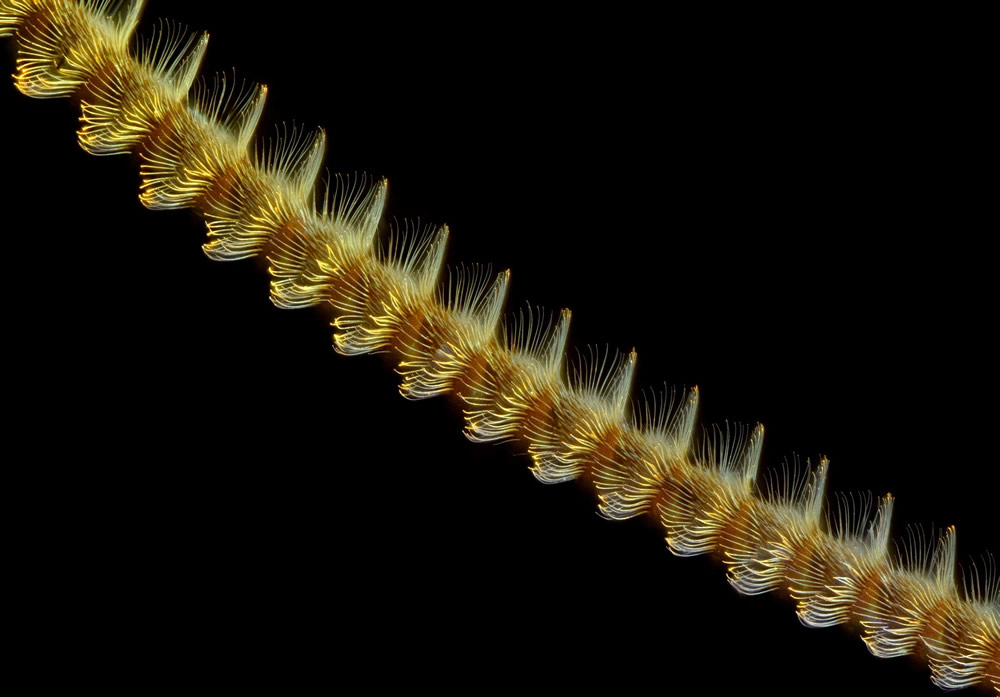 Antenna of a moth (Catocala fraxini)
---
Please check our previous related articles: