Beyond the clouds and the ecstasy of what these mountains, valleys and endless oceans could speak there remains a landscape filled with silence and so much for our astonishment. A Zen Proverb says, Mountains keep flowing while the river remains passive and stands tall midst the chaos around time and conscience.
These Landscapes and their eternal arena makes us believe and wonder for the unexplored and appreciate more for our complexly creative planet earth. Photography has always had its part in producing some true mirror beams of trees,mountains, waterfalls, rivers, lagoons and a million more.
Landscape photography has never been easy, its more about exploring the unexplored, showing the world what has not been witnessed before, with ultimate weather toppings with a fantastic landscape. This genre of photography is never boring and unlike other few categories of photography, this is readily acceptable and understandable. Light, locations and interesting angles to capture the true beauty of our mother earth as they define it.
In this post of ours, we wanted to bring along some finest of finest Landscape Photographer Portfolios for our inspiration, the places they traveled, the air they had breath and the beauty they had witnessed had been encrypted in these valuable photographs.
As always if you feel if you are someone very skillful needs to be featured in Part 2 kindly tell us in the comments section or mail us to 121clicks@gmail.com.
Adrian Klein hailing from Pacific Northwest feels his love for nature has nurtured his beautiful love for photography. Having spent more than 5 years in this, he has continued to create some wonderful pictures insisting every bit of his regions around pacific ocean.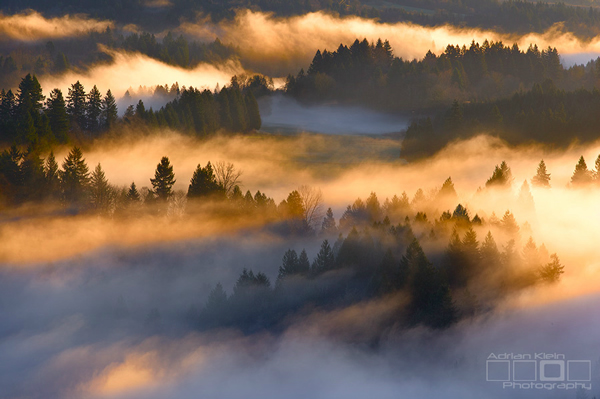 Antony Spencer, one of the giants in Landscape Photography tells us he specializes in shooting landscapes with the best available light wherever and whenever possible. Having his abode right next to the beautiful Dorset coast, he has taken the enough advantage for it to get expressed in his photographs.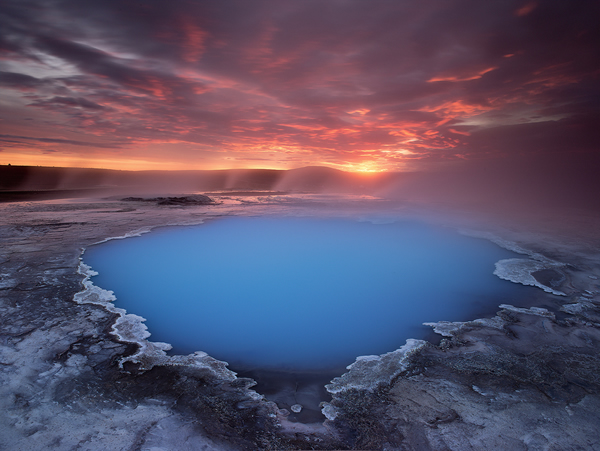 For Brian Kibbons, Photography happened 20 years back and then there was no looking back. He feels capturing these seamless boundaries gives him a great adventure, memories and endless peace to his life.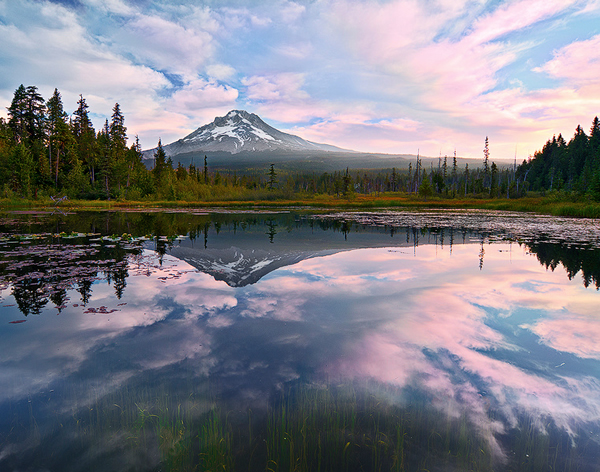 It was his love for nature and outdoor which has made Chip Phillips a phenomenal Landscape Photographer. It came naturally for him to go beyond the progression he made into this genre of photography. One cant deny the truth that every picture of chip recalls paradise. The ones which are unlike others, surreal and very imaginative. It is the entire beauty of pacific northwest at its scintillating best.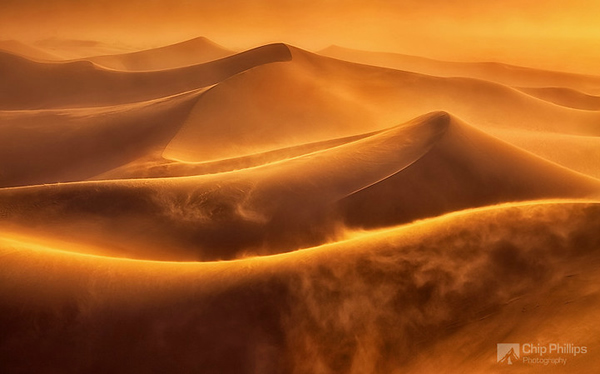 My photographs are an extension of the connection I feel with the outdoors and the wilderness, and they reflect my deep respect for nature and the fragility of the environment. How beautiful and true are these words from David M.Cobb take a look at his portfolio to understand more.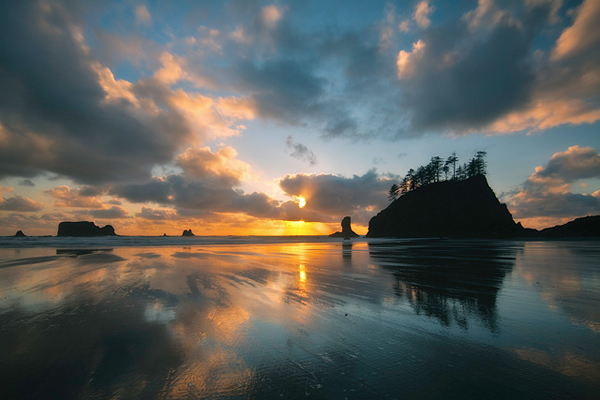 Its been more than 20 years since Ian Plant has started picturing the beauty of our natural world. Also being a writer and an adventurer, Ian travels around the globe to find the rare convergences of light, the essence of landscapes, mood and a transcending scenery to produce the most compelling view on his pictures. Ian believes his objective is to educate, inspire and entertain everyone in the art of nature photography.
Kevin McNeal is a Landscape Photographer who believes and focuses on grand colorful landscapes that reflect the most unique and picture perfect places on earth. He loves to travel all over North America with his wife beside to capture these scintillating landscapes. He believes these pictures should bring a message to the masses this earth is beautiful and is worth saving. " The treasures that await us given the patience that is out there. Each of my images tells a story that everyone can relate to in some way whether is was success, fear, or challenging oneself to overcome obstacles " – Kevin McNeal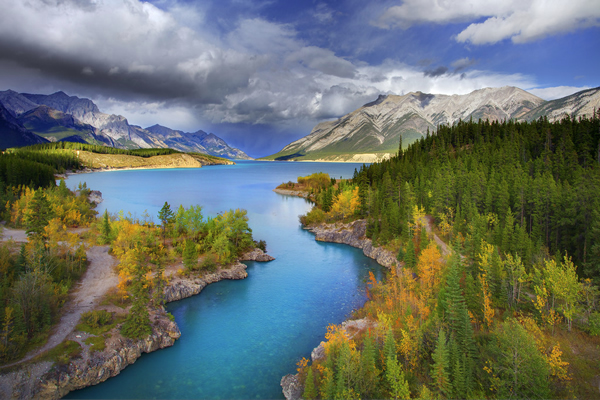 A Colorblind Photographer, who wants to jump out of his disability in showing the world what he could achieve with his camera and wonderful vision. For this, he prefers the temperate and great altitudes with alpine landscapes. His love for the harsh beauty in those areas and the peculiar melancholy surrounding them is deeply visible in these photographs.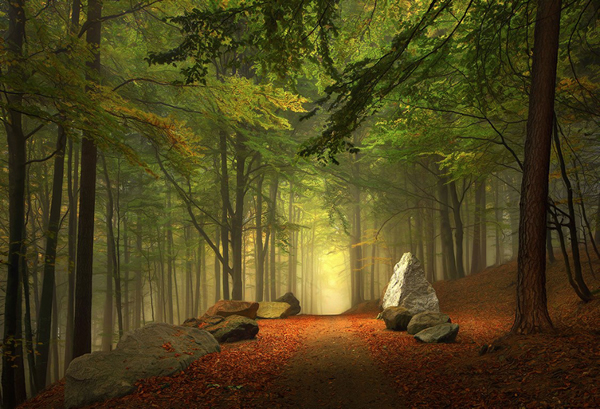 Being a self taught photographer, Koveh's interest and all of it just began some 5 years back. Photography has enabled him to perfect his unique approach and create some constant techniques to capture the most beautiful photographs of the natural world. I live to explore and discover new and amazing places around the world – Koveh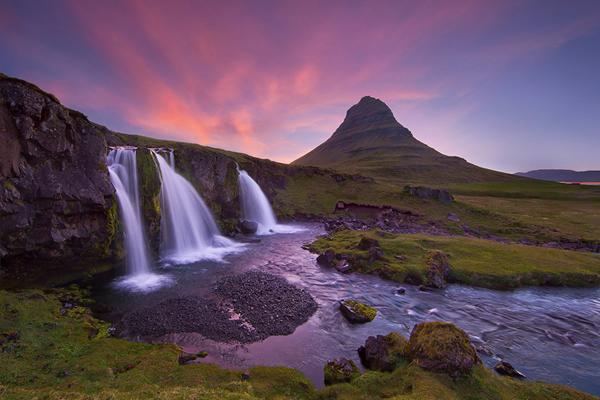 Lars van de goor says his first passion is music and then comes photography. But for any listener or nature admirer, his photographs do create some unexplainable silent music. Once he understood the incredibility of nature he started feeling there was nothing as better as being alone in the woods early in the morning and nothing more beautiful seeing sunlight breaking through the canopy. For us his photographs are more than beautiful.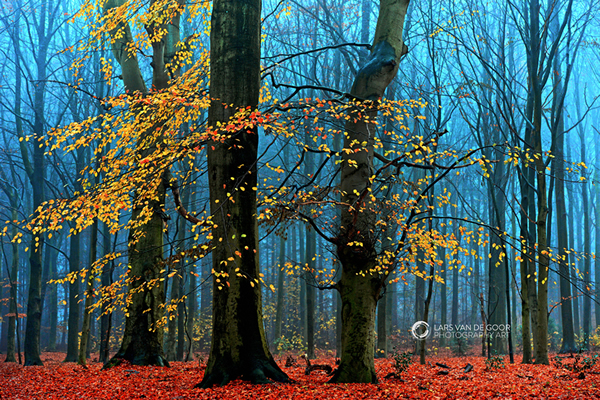 Marc's style is unmistakable. His talent for rare captures of amazing light and fleeting atmosphere imbue his portfolio with a sense of the epic, majestic and the bold. His success derives from patient single-minded pursuit of all the unique moments that generate the magic and energy of the wilderness, often spending months immersing himself in the landscape he shoots despite the rigors of season and weather.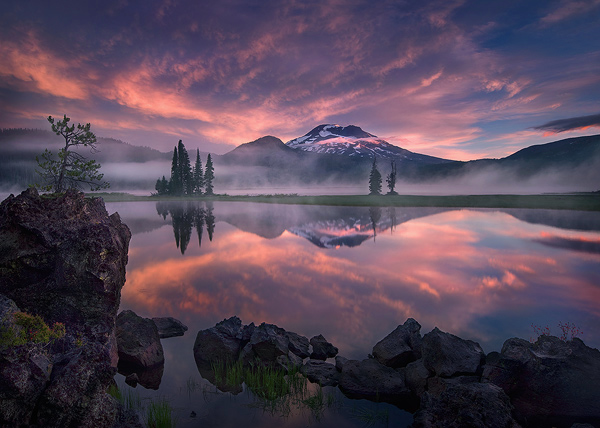 Sitting behind a camera you understand your true place and significance in the grand scheme of things. A landscape is something timeless, persistent and enduring and we're mere passengers on it. Measuring your worries and anxieties against that truth you realize how small and insignificant they are. – Mary Kay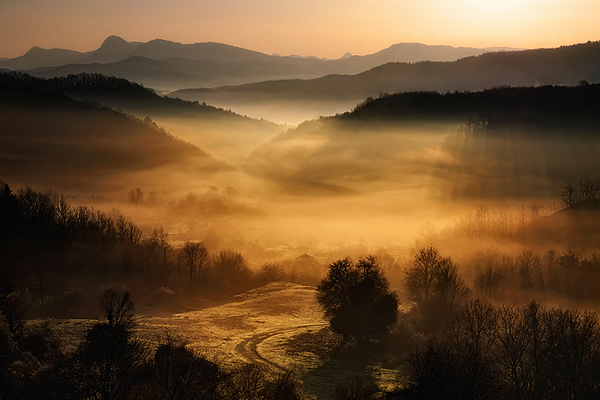 I take photographs to define my experiences, to encapsulate these moments and share the earth's most extraordinary places with my friends and all of the aspiring vagabonds and wilderness trekkers that hope to travel one day. If you've found my website and are reading this, you're probably a lot like me. You find it difficult to describe your fascination with the wonders of the earth and the cultures most connected to it. Somehow, these feelings have defined you and how you live your life. – Michael Anderson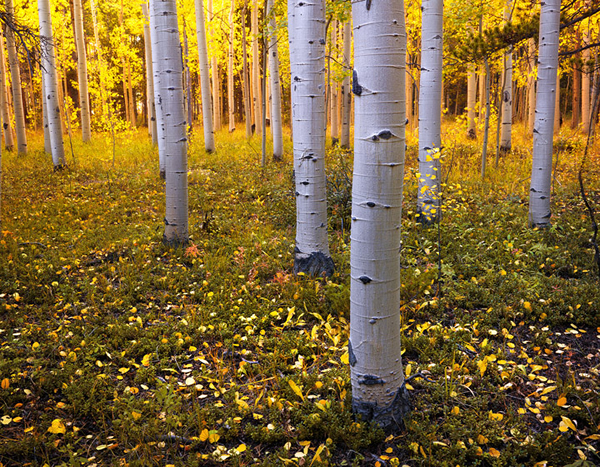 My philosophy of photography as art might be a little jarring to the the purist, but I sometimes rely on blending exposures and other Photoshop trickery to maximize my chances of coming away from my shoots with a few "keepers". I enjoy spending time in the "digital darkroom" almost as much as I do shooting, so many times my images would be considered more digital art than traditional landscape photographs. – Miles Morgan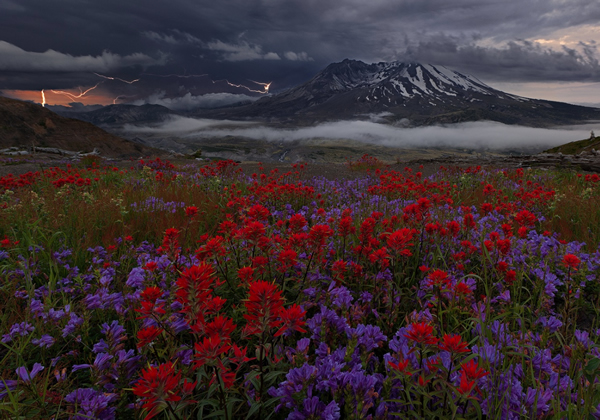 What passion can drive through in attaining success and even more. Orvar and Kanya together forms the well known arctic photo, who has captures some scintillating pictures of Iceland's some of the most wildest and unexplored places within his camera. The Northern lights of arctic through Orvar's camera is very inspiring and worth a mention.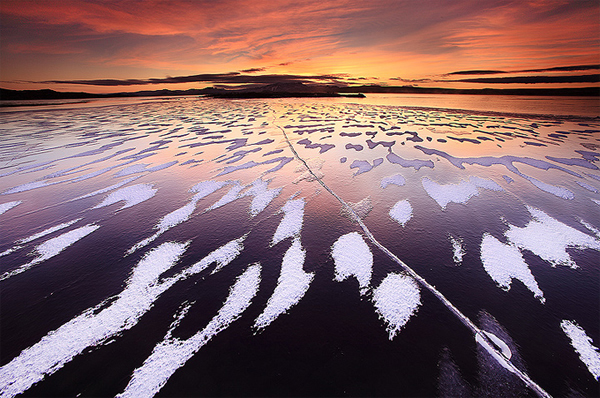 Mood and atmosphere are two most important words for Paul Morgan. Since they are hard to filter out from his photographs, Paul tries to get as much drama and tries vividly in capturing the sense and feeling of being there with all his photographs.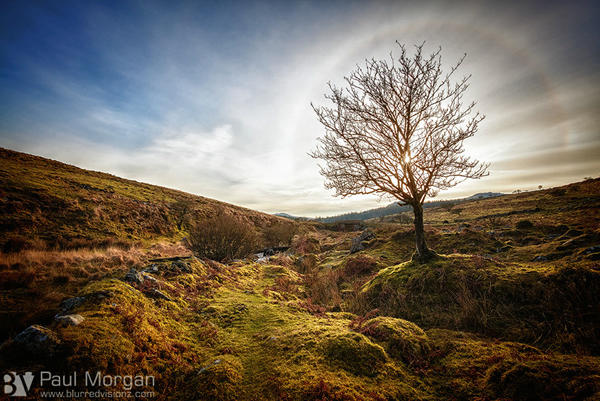 Pawel feels Photography is much more for him, an ambiguous concept with a message and a memorization for more than a while. This is his own perception of world, a wonderful way to feel the reality. Pawel tells us photography has given him the ability to stop the fleeting moments and some exotic atmosphere with irresistible lights.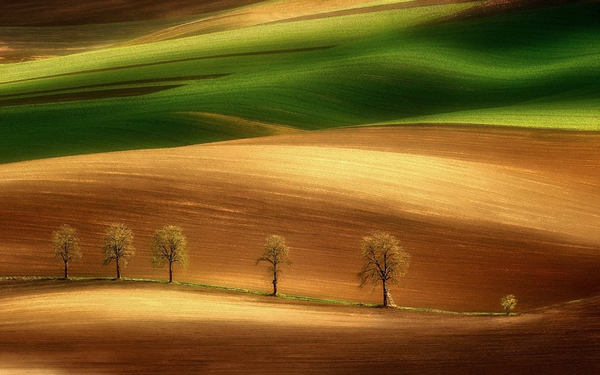 The love for landscapes and enchanting nature began to Vincent when he was hiking with his father. Once he saw the taste of nature with his photographs, he began to wander through the mountains, valleys, coastlines, and numerous exotic locations in the quest to capture the magical moments. Vincent feels it pleases him to bring the evidence of beauty that nature has got to offer us.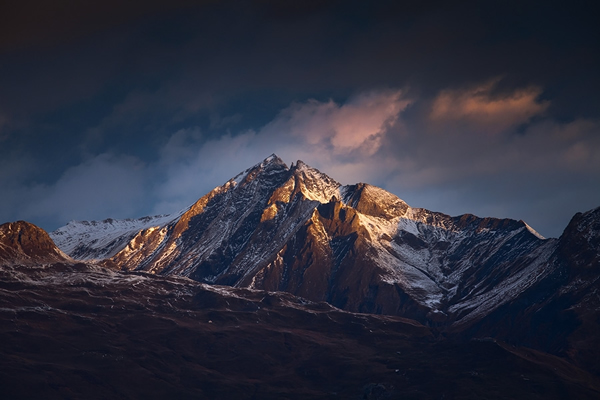 My escape in the Alps, that I love, I often have the opportunity to admire, and sometimes, to fix these fleeting moments where the sun transforms landscapes into Ecrins Light … Initially starting with macro photography, it didn't take much time for Xavier to discover his vision over Landscape Photography.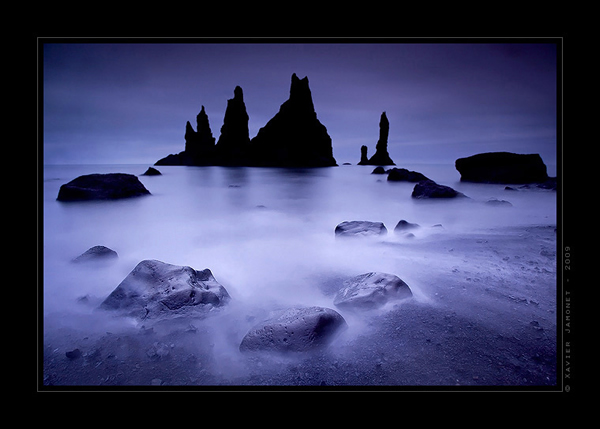 My favorite places in Ukraine are Crimea and Carpathian mountains. Here I can find absolutely all for shooting beautiful and moody landscapes. Amazing mountains, swift rivers and waterfalls, alpine lakes and scenic coast of the Black Sea. Nevertheless natural craving for travelling don't allows me sitting on one place, so geography of my photo trips continually grows. – Timashov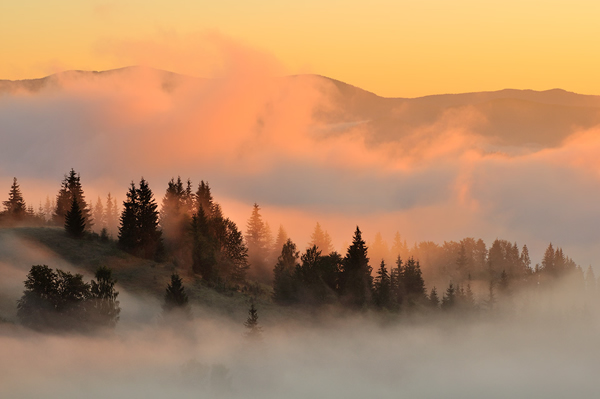 Zack keeps it simple, he loves to convey the emotion he felt with the serenity and sense of wonder which he loves to see in nature. This expression through photography is what he believes as art.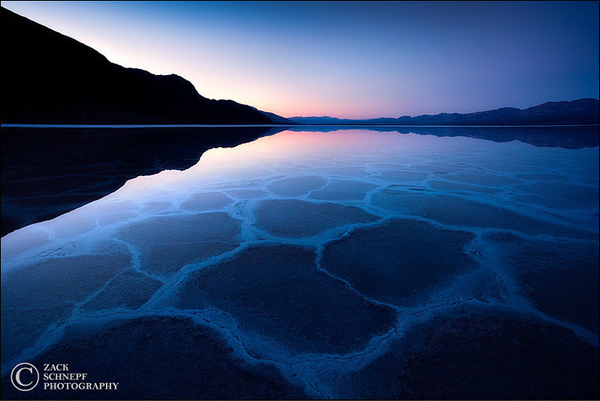 You may also interested in the following related posts: