Are you interesting in Photo Journalism / Documentary Photography / Street Photography? If yes, we've put together a collection of 25 Inspiring Portfolio Websites of Documentary Photographers for you. Please visit their websites and check the Photo Stories, Editorial Images and other collections. The list will continue in upcoming weeks.
You may interested in the following related posts:
Adriana Zehbrauskas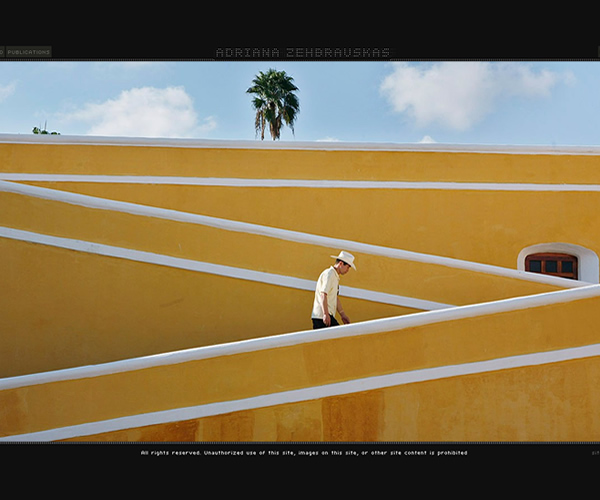 Adriana Zenbrauskas was born in Sao Paulo, Brazil. She received her degree in Journalism and moved to Paris where she studied Linguistics and phonetics at the Sorbonne Nouvelle. She worked as a staff photographer for Folha de S. Paulo, in Brazil, traveling extensively throughout the country and abroad.
Valerio Bispuri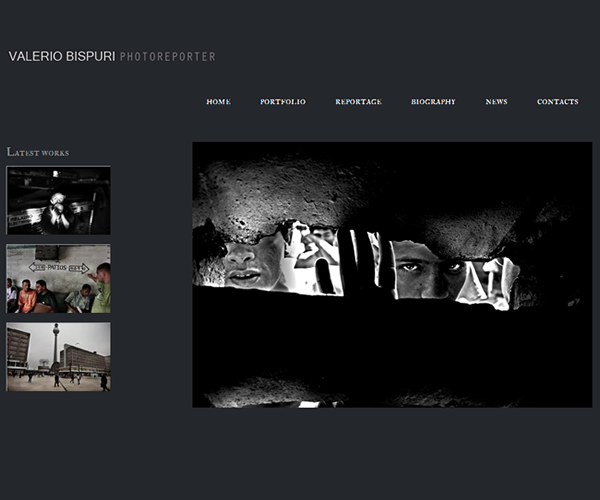 Valerio Bispuri was born in Rome in 1971 where he lives. He has a university degree in Literature and has been a journalist and a professional photo-reporter since 2001. He has worked for some of the major Italian newspapers and magazines such as: L'Espresso, Venerdi de Repubblica and L'Internazionale.
Araminta de Clermont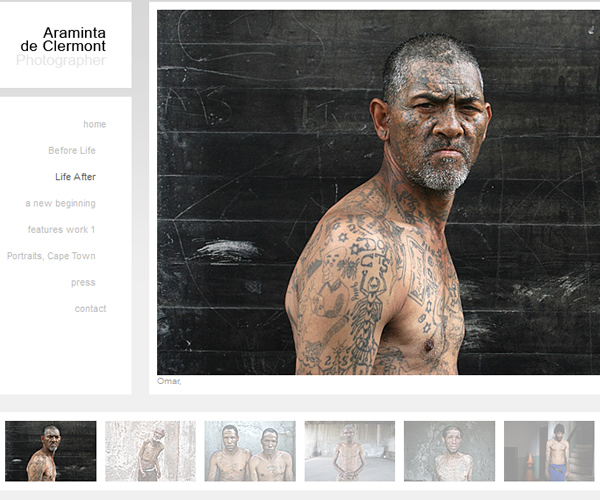 Araminta de Clermont is a photographer currently based in London. Her environmental portraiture has been exhibited internationally and is in collections including The South African Gallery, The University of South Africa and The University of Cape Town.
Palani Mohan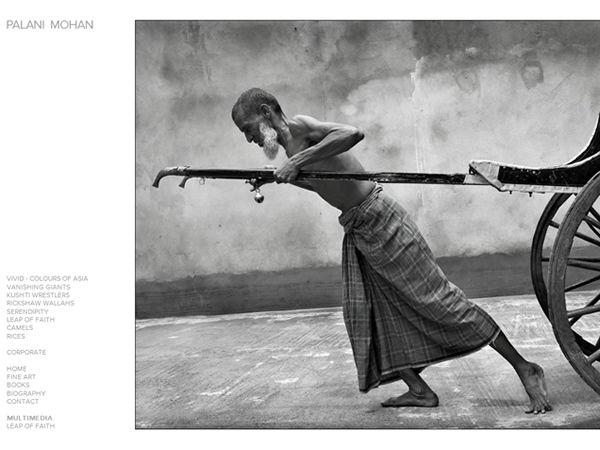 Palani's work has been widely published by many of the world's leading and respected publications including National Geographic, Stern, Geo, the New York Times, Time magazine and Newsweek. He has published three photographic books and is completing his fourth.
Bryan Derballa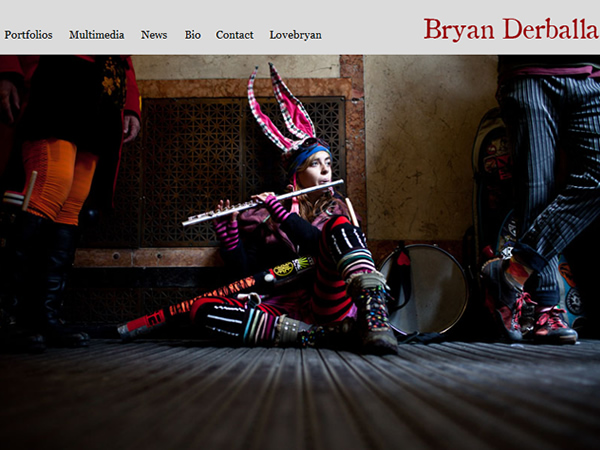 Bryan Derballa is a freelance documentary photographer living in Brooklyn, NY. He graduated from the University of California at Berkeley with a degree in English in 2004.
Bryan has contributed work to The Wall Street Journal, Financial Times, The FADER, Wired.com, Nike, EXPN, MotherJones.com, The National, VBS.tv, Emerica Footwear and a number of European magazines. He is the founder and curator of Lovebryan.
Diana Markosian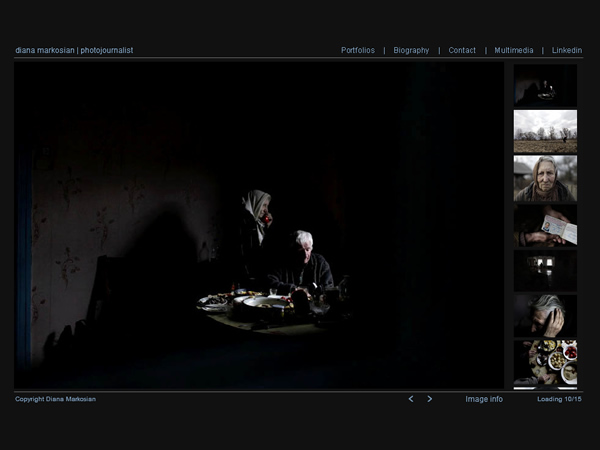 Diana Markosian is a freelance photojournalist and multimedia producer working out of Russia and the former Soviet Union.
Her work has appeared on The New York Times, Boston Globe, Wall Street Journal, ABC News, The Washington Post, The Times of London, The Guardian, Reuters, Observer, Vanity Fair Italy, Slate, MSNBC, and Human Rights Watch.
Robin Hammond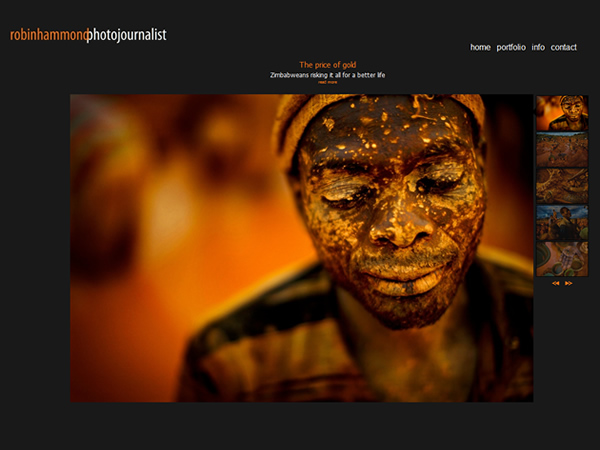 Robin is a freelance photojournalist. He has become best known for his work on human rights and environmental issues. Originally from New Zealand, he has been commissioned to make photos in over 50 countries.
Toni Greaves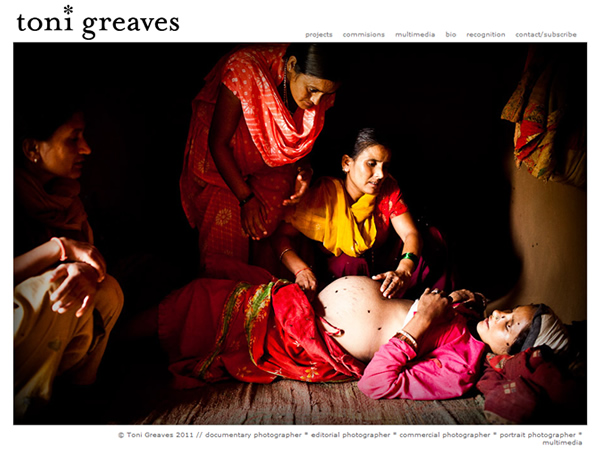 Toni Greaves is a documentary, editorial and commercial photographer with a passion for storytelling. Born and raised in Australia, Toni has lived in the United Kingdom and the USA, and is widely traveled. She has an extensive background in design, having worked for fifteen years as an Art Director & Creative Director in both the USA and Europe.
Siddharth Jain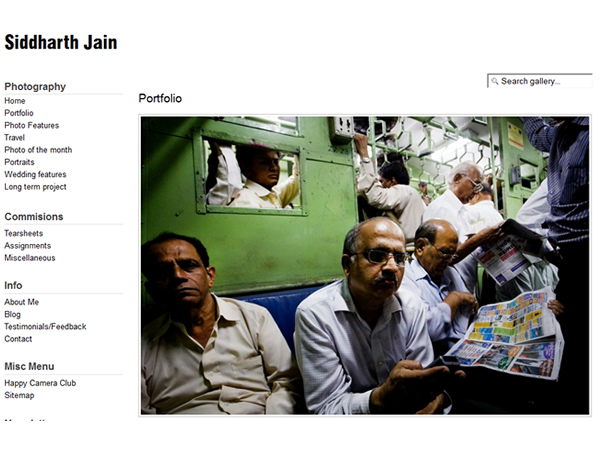 Siddharth is a freelance photographer from India. He took up photography while working as a manager for a MNC after completing a degree in business administration from IIFT, Delhi in 2005.
Erica McDonald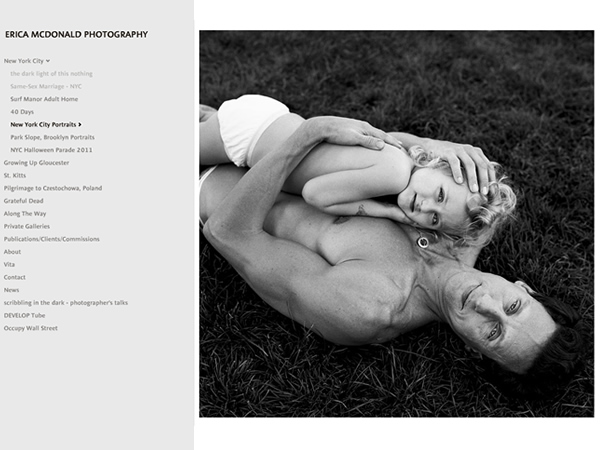 Erica began working in the field of photography under the tutelage of esteemed photo dealer Joe Folberg at Vision Gallery in San Francisco, a "mini-mecca" for photographers. When the chance came for me to briefly manage the gallery at The Maine Photographic Workshops, I was rewarded with the opportunity to learn through the company of some of photography's greatest image makers.
Eric Michael Johnson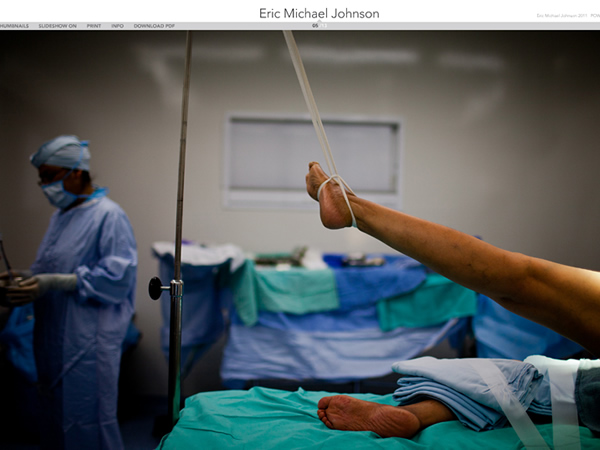 His work is focused on educating people, on recurring social and political issues and is used by news organizations, educational institutions and social welfare agencies.
Jesco Denzel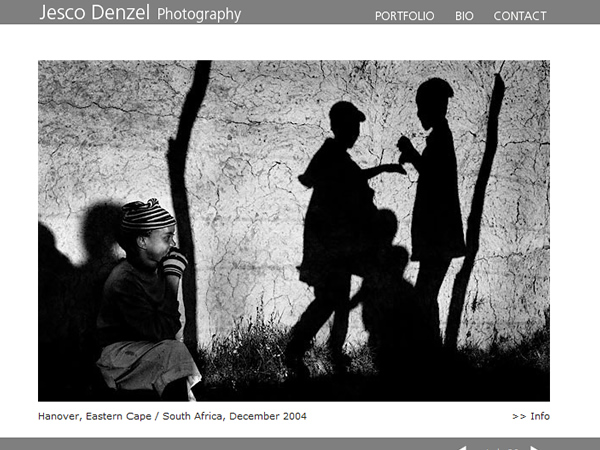 Julie Glassberg
Julie Glassberg was born and raised in Paris, France. After studying graphic design for four years, she decided to make her passion for photography become her life. Her interests are primarily based on the diversity of world cultures, subcultures, underground scenes as well as the misfits of society.
Kris Pannecoucke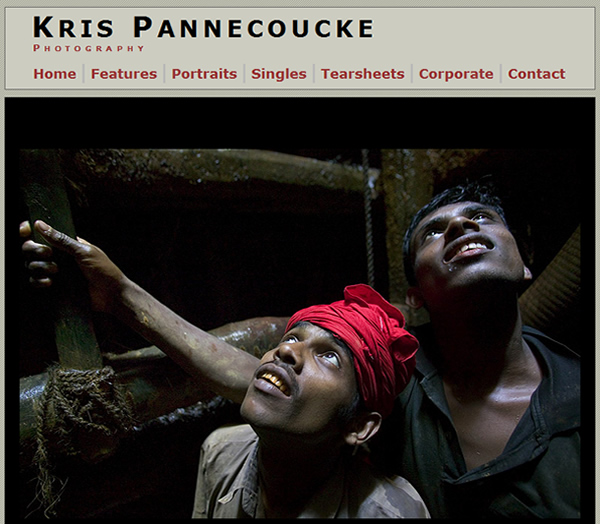 Kris Pannecoucke is a Belgian photographer, born in Congo and affiliated with Aurora photo agency in the US & Hollandse Hoogte in The Netherlands.
Lisa Wiltse Photography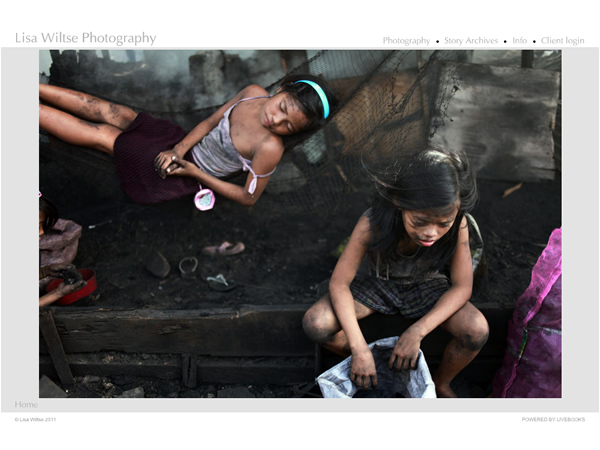 Yannis Kontos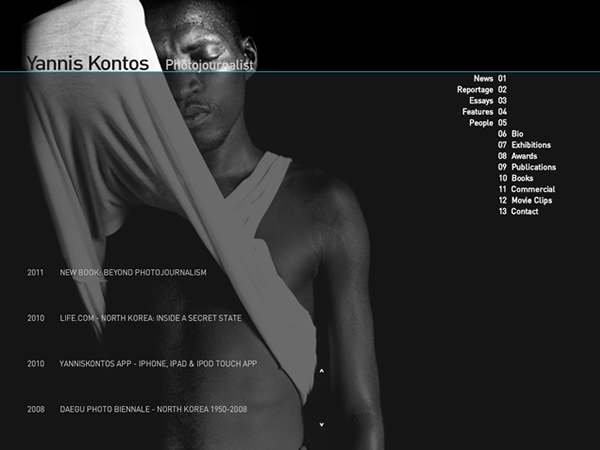 Yannis Kontos was born in Ioannina, Greece in 1971. A freelance professional photojournalist, Yannis Kontos has been associated with the French international agencies SYGMA (1998-2000) and GAMMA (2001-2002) and the American POLARIS IMAGES from its inception to date.
William Daniels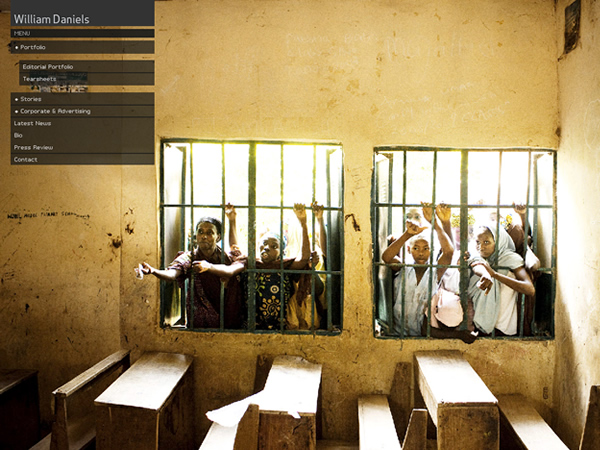 William's work revolves around social issues and humanitarian concerns mostly focusing on isolated or weak end communities. It is destined to press, book publishing and exhibition.
Stuart Matthews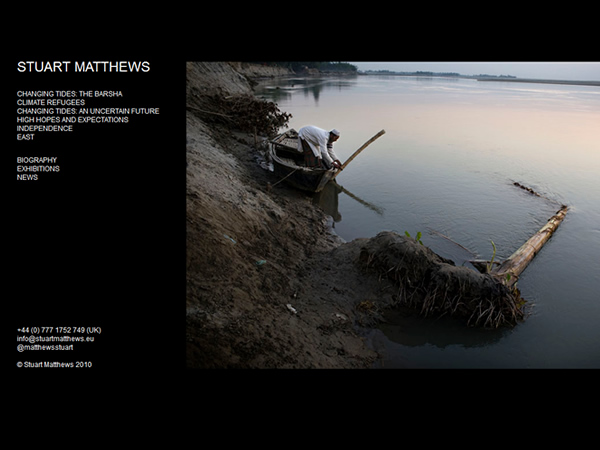 Stuart Matthews (b.1984, England) graduated from Plymouth University in 2007 after being selected a finalist of the Ilford Student Photographer of the Year. During his final year he travelled to China to document this new and evolving super power of the 21st century, Stuart covered Kosovo's independence in 2008 and later that year interned at NOOR Images.
Ryan Gauvin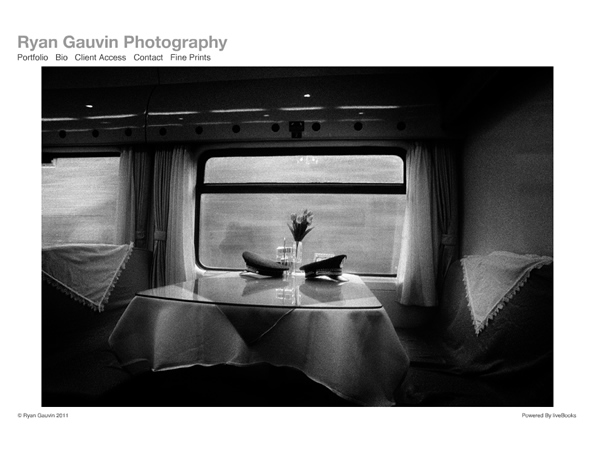 Ryan Gauvin (b.1983) is a documentary photographer currently residing in Vancouver with his wife Lara and their two cats. He holds a BA in Geography from Simon Fraser University, and an MFA in Documentary Media from Ryerson University.
Radhika Chalasani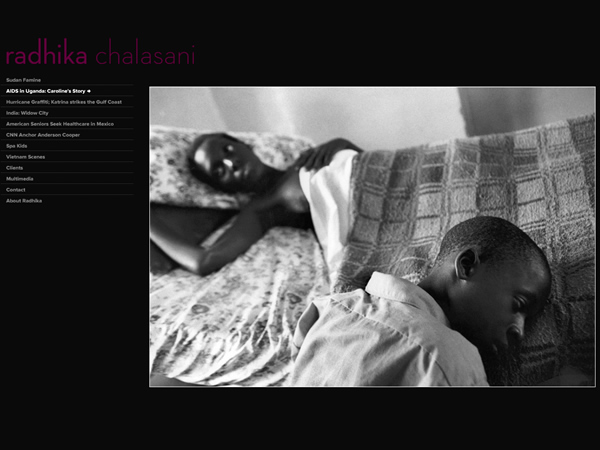 Radhika Chalasani is based in New York and works worldwide. She spent six years living in Asia where she covered Vietnam as it emerged from years of isolation. Then later moved to Kenya to cover news events including the aftermath of the Rwandan genocide, the beginning of the civil war in Zaire, and famine in Sudan. She spent another 4 years based in Paris photographing stories in Europe, Asia, and Africa before returning to New York.
Sarah Elliott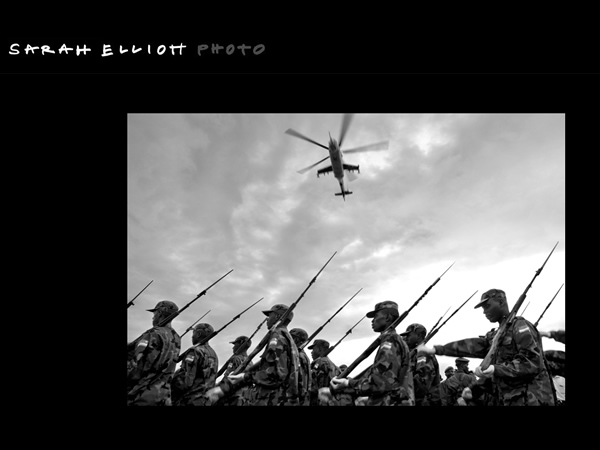 Sarah Elliott is a graduate of Parson's School of Design with a Bachelor of Fine Arts in Photography. In addition, she has also taken courses at Rhode Island School of Design and the International Center of Photography.
Sanjit Das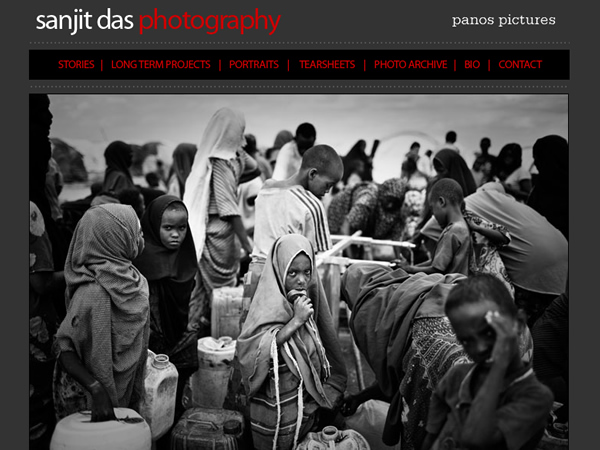 Sanjit Das is a visual chronicler of modern day India whose keen interest in social issues is evident in his documentation of India's rapid transformation from rural economy to a global superpower. His work is focused on documenting the lives and conditions of both the new 'Indian consumer' and also those who are being overlooked by this sweeping modernization.
Tatiana Cardeal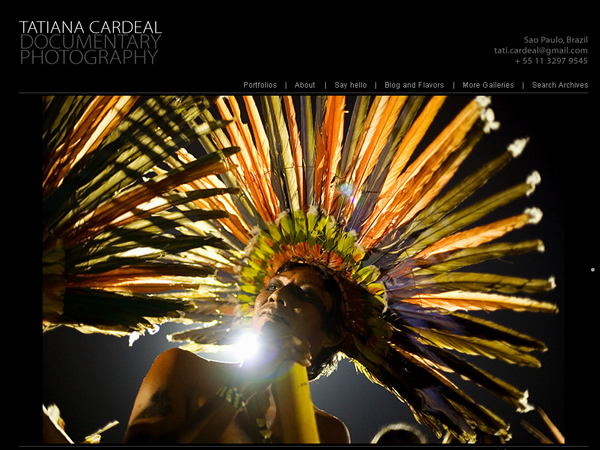 Tatiana Cardeal graduated from São Paulo's Visual Arts University in the 90's and worked for a decade as art director and graphic designer for big Brazilian magazines and newspapers publishers. During this period she received three April Journalism Awards (Prêmio Abril de Jornalismo 2000, 2003 and 2004) and the Esso Journalism Award (Prêmio Esso de Jornalismo 2003).
William DeShazer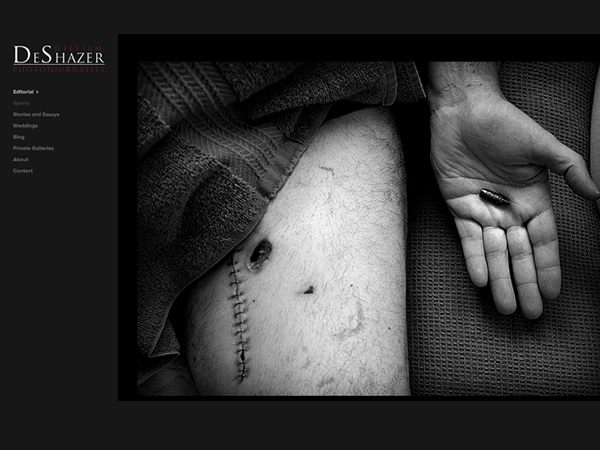 William DeShazer is a Photojournalist currently working for the Chicago Tribune. He graduated from Western Kentucky University in 2007 with a degree in Photojournalism. William has held internships with The Idaho Statesman, The Flint Journal, The Herald (Jasper, IN) and The Dallas Morning News. He has freelanced for The Courier-Journal, The Blood-Horse Magazine, The Star-Ledger, and Golfweek. He has held a staff photography position with the Concord Monitor.
Reed Young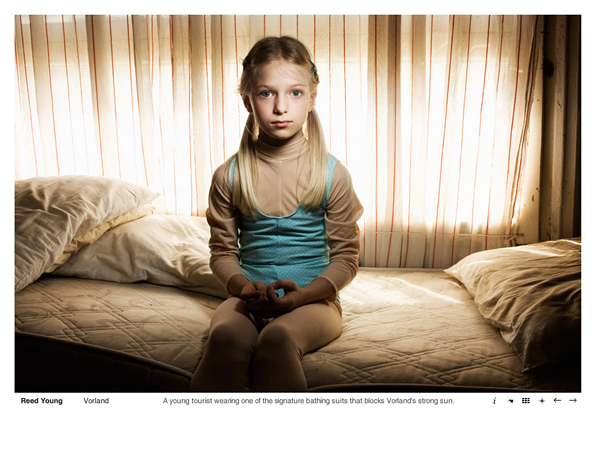 Reed grew up in Minnesota and moved to California to attend photography school in 2002. After graduating from Brooks Institute in 2005, he was awarded a yearlong residency at FABRICA, the Communication Research Center of Benetton Group in Treviso, Italy.
Like the article? Be sure to subscribe to our RSS feed, follow us on Twitter and Facebook to stay up on recent content.