Fine art portrait photographers are pure artists who play an important role in bridging the gap between art and photography. There cant be any better way to close this gap other than to choose portrait photography. The pictures with grand emotions tingling and ringing art in every pixel to the surreal lighting and the constant messages drawn within them seems to be some of the wonderful positives of this genre. Here we have listed out some 25 amazing talents in this wonderful fine art portrait genre, feel free to browse through their personal web-spaces and get inspired with the love for art.
As always if you feel if you are someone very skilful needs to be featured in Part 2,  kindly tell us in the comments section or mail us to 121clicks@gmail.com
Sensible and super sensitive portraits with some classic fine art touch. Adrian Błachut's pictures shows the importance of fine art portraits and the subtle artistic expressions within them outclass each other. A wonderful portfolio to start with.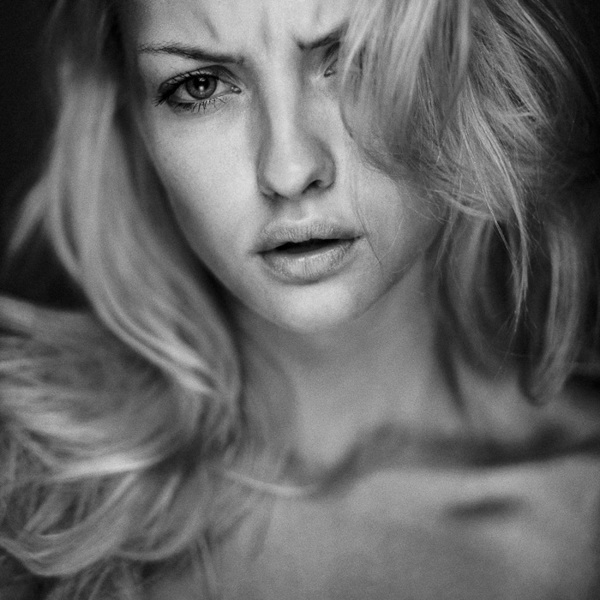 Variety and versatile, Aleksandra continues to amuse us with every portrait she has drawn upon. The light and mood is sensational and one can gain enormous amount of idea and inspiration from her. A Noteworthy portfolio which has caught our eye.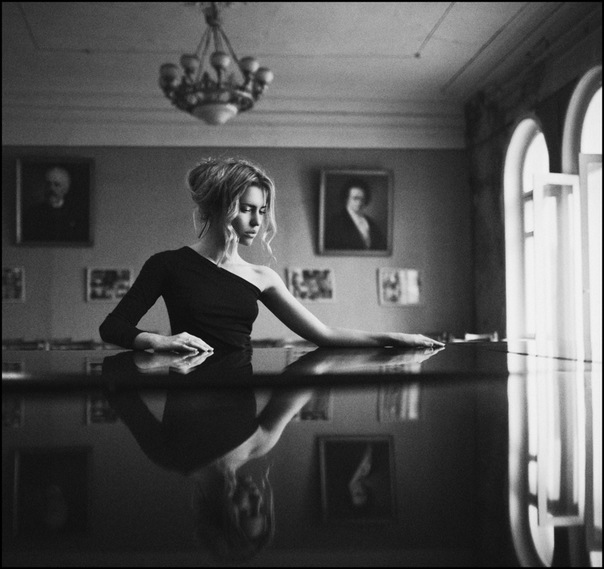 Alex began taking self-portraits at the age of sixteen in the woods behind his Georgian home. His work focuses on the human form and the process of infusing it with natural surroundings. Also striving to create whimsical and surreal portraits. Fine art Portraits, all Mystic and dramatic. Some wild ideas derived into some brilliant photographs. Masterclass at a very young age. Has been more than a pioneer in Self Portraits for a great bunch of aspiring photographers.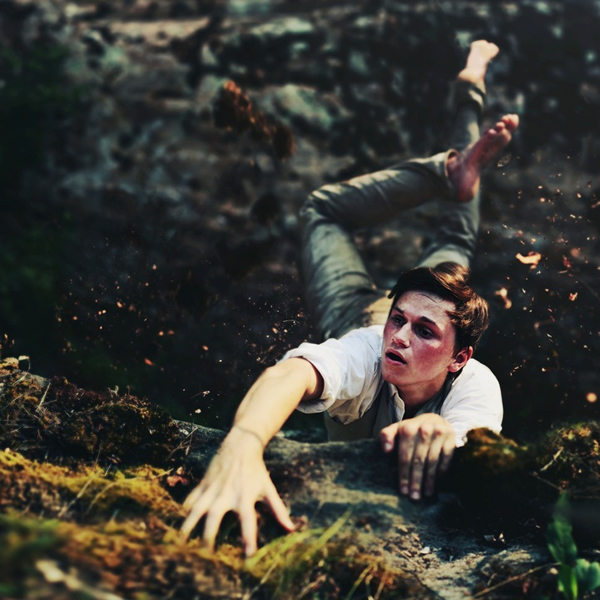 For Alexandra sophie, capturing sweet moments was not enough, her ambitions grew even stronger and bigger, while she was already possessed with a beautiful weapon her humble camera. Her pictures strangely takes us to another world beautiful yet surreal and captivating.
Artistic, captivating and one of the finest of portrait photographers from Russia. Anastasia's Pictures are whimsical and every picture is full of surprises. Be it the light, model or the expression there is an absolute live dream in every picture of hers. Her self-portrait's makes one fall for her for the light and beauty. The Photographs are alive, subjects are at ease for this gorgeous Russian portrait photographer Anastasia volkova.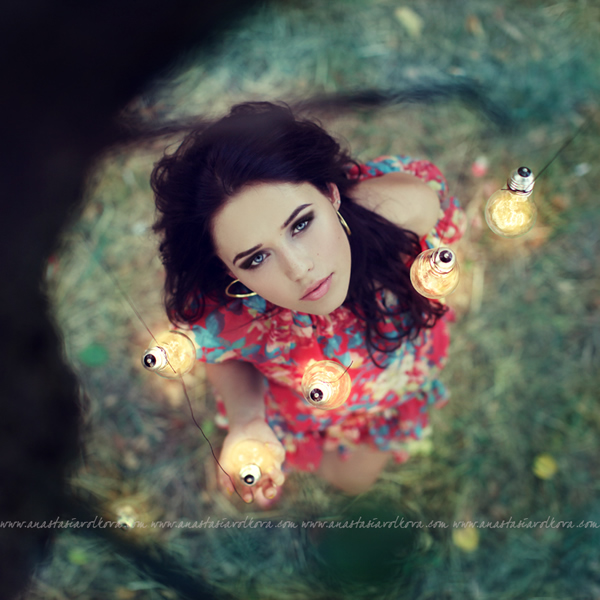 Andrea Hubner from Germany is an amazing fine art portrait photographer. She believes this is the genre which captivates her soul and makes to do more. This has been her inexhaustible source of inspiration and energy to draw upon.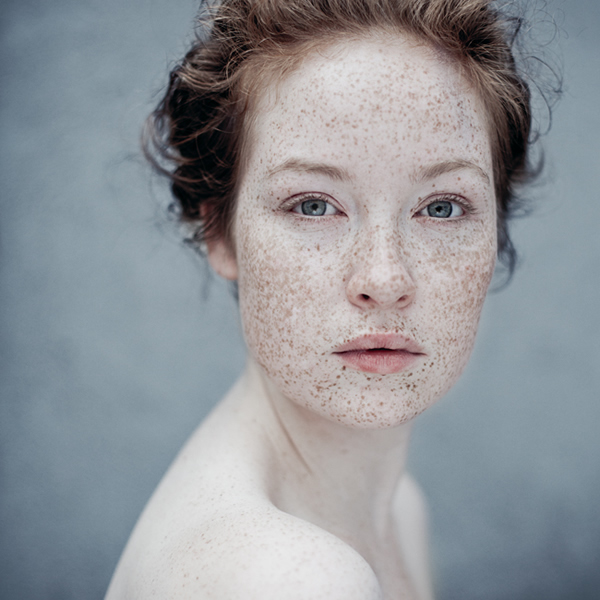 After trying out almost every profession from being a tattoo artist to rock band, Anka made her appearance into visual arts, a medium she has reached heights currently. Her Pictures have this classic look to them absolutely stunning and rich in light and colors.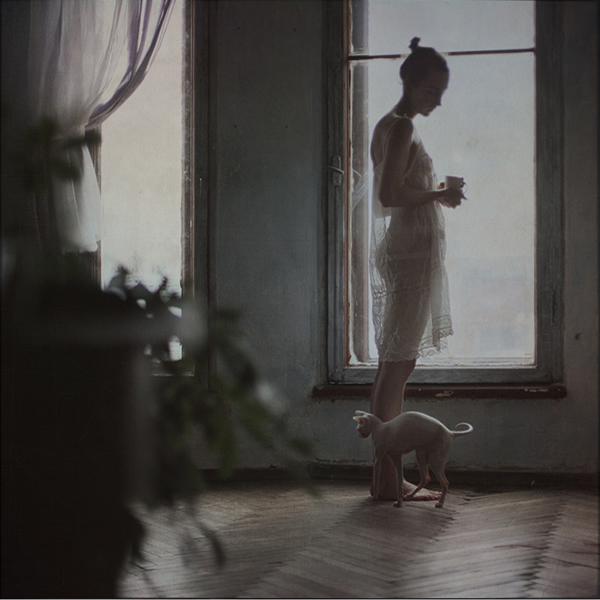 Inspired from the famous fiction and fairytale stuff, Brian Oldham started taking pictures at the age of 16. and as he experimented with self portraiture and surrealism, his love of photography blossomed as he taught himself how to create freely. Brian keeps his passion of all things beautiful and strange ever present in his work, creating surreal, conceptual images that transport the viewer to new worlds.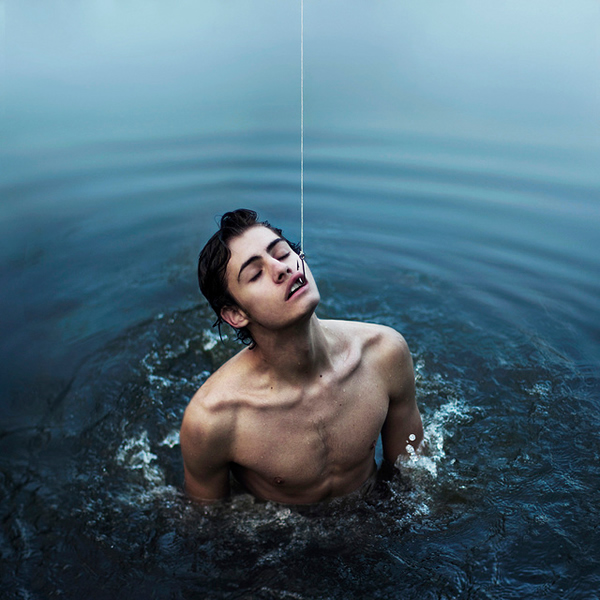 David Talley is a self-taught, 19 year old fine art photographer born and based in Los Angeles, California. His work consists of fusing surreal concepts and compositions with the emotions of romance, heartbreak, and adventure, striving to make dark emotion and painful or new experiences a beautiful thing. He loves making a meaningful connection with the viewer by showing them that these emotions are universal and that the viewer is not alone, even the darkest of times.
Face to face portraits, the subjects just seem amazingly real positioned just in front of you with enormous amount of emotions and mood. Dmitry Ageev from Russia caresses us with his outstanding portraits spelling art in every pair of eyes.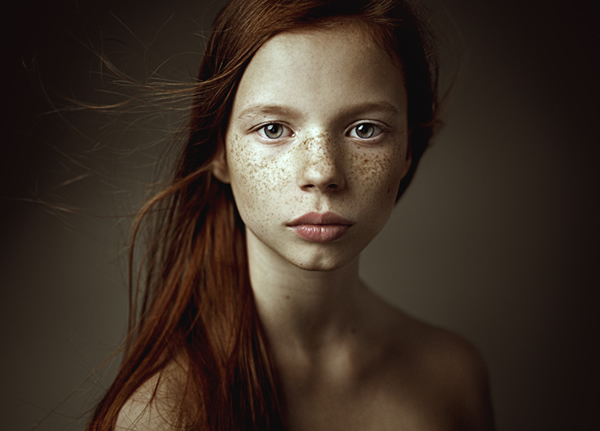 Surreal and absolutely dramatic mood provoking monochrome pictures from Ekaterina Grigorieva makes us want to see more of it. Composition seems to be the key factor in these pictures with the right mood set inside the frame. Splendid work.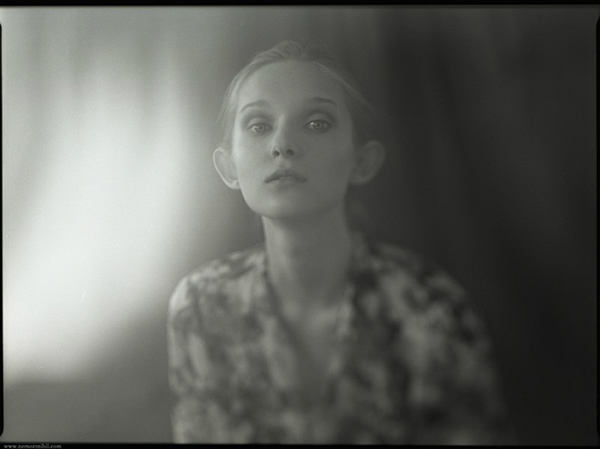 Sensitive Portraits, brilliant patterns of emotions in every frame of Hannes Caspar. Unique compositions within a closed room making the available light play some wonderful drama.His Pictures has the typical fine-art touch to the people's faces, and the portraits do express the very quality of love and life. Sense these beautiful souls right before you replying to you through their actions. A Fine-art Portrait Photographer of a own kind.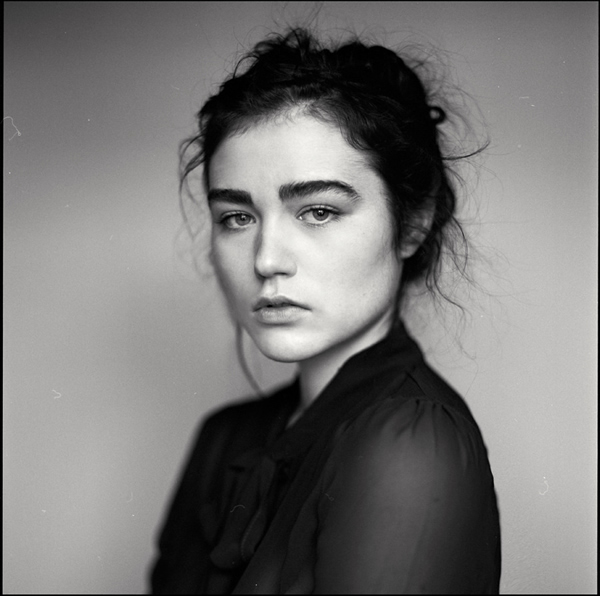 One Spectacular Portfolio which one could inspire from and cherish for a lifetime, Jan Scholz work is simply amazing for the subjects he chose to show and the light at which he has composed the shot. There is hardly anything that could go wrong for this man. Jan uses these bulky manual cameras loaded with films of various sizes.
Kyle Thompson was born in Chicago on January 11th, 1992. He began taking photographs at the age of nineteen after finding interest in nearby abandoned houses. His work is mostly composed of surreal and bizarre self portraits, often taking place in empty forests and abandoned homes. He has no formal education in photography.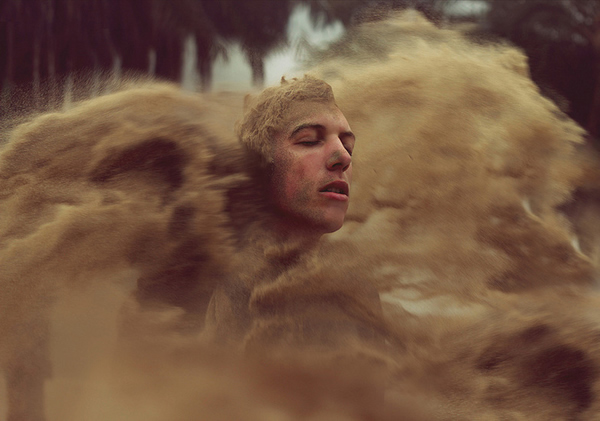 Portraits which bring out the mood and the character of the subjects through some sublime lighting and artistic color balance. Magdalena Berny is one of the finest fine art portrait photographers of our times who creates these stunning art visuals with her beloved. The Kids tends to be in a charming comfort zone before her camera, making the picture to adhere to our hearts even stronger.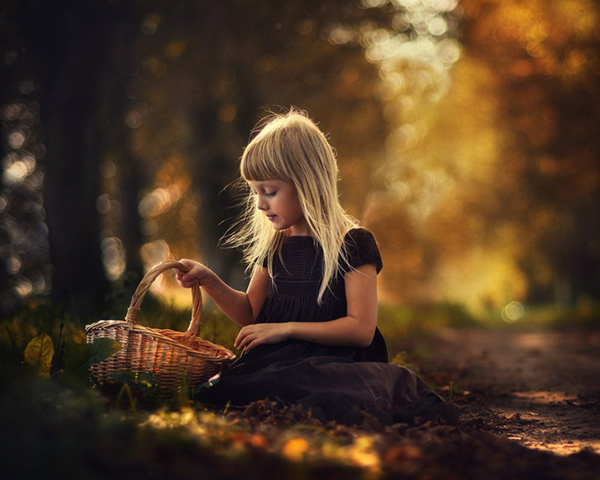 Again a teenage photographer from Paris, Matthieu Soudet arrests us with some bold images with great sense of art and fashion. His Pictures provoke a peculiar mood within the viewer which gradually grows louder.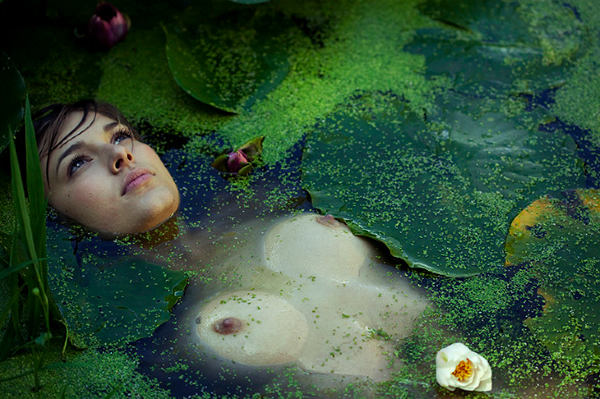 Micheal Magin from Germany has produced some stunning pictures over the years, his portfolio shows this constant search for newer faces and more dimensions within. A Brilliant fine art portrait portfolio overall.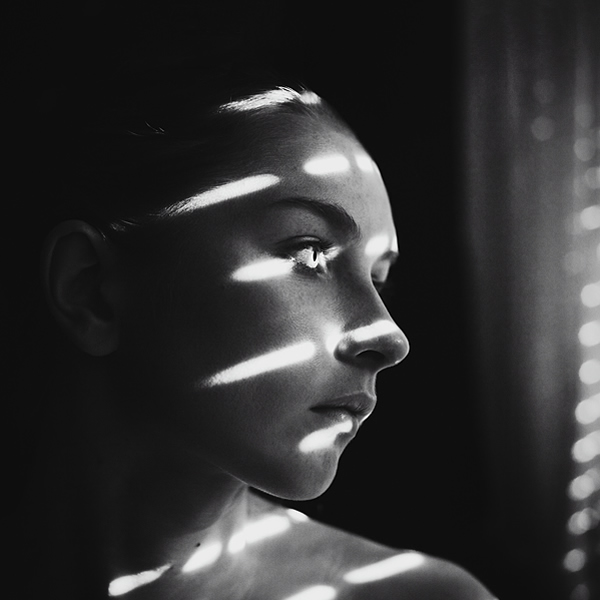 Emotive Portraits as Oprisco himself suggests, these pictures are brilliantly expressive and masterclass in every aspect of photography. He uses film to capture the essence of portraits and to derive the emotions in the form of art. Surreal locations with beauty everywhere, its a visual treat and an art form which would last a very longtime in our hearts.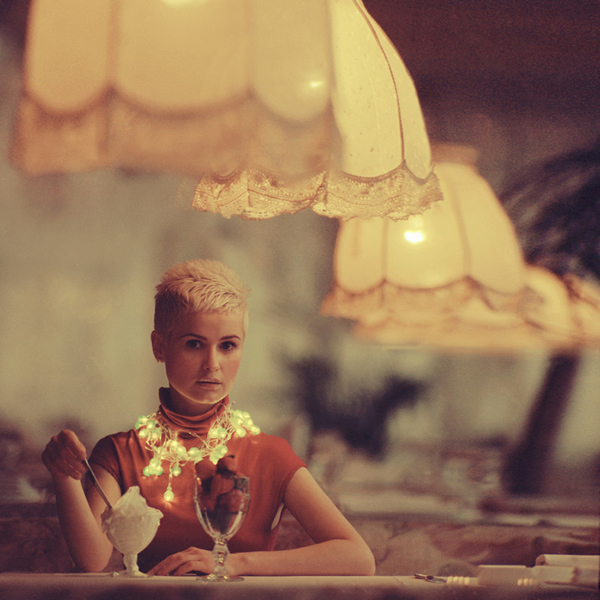 Portraits filled with dark and light balancing each other to evoke a sudden sense of surprise and translating the emotions from the faces. Patrick Shaw's portraits are pure examples of the words explained above. Absolutely artistic in every aspect.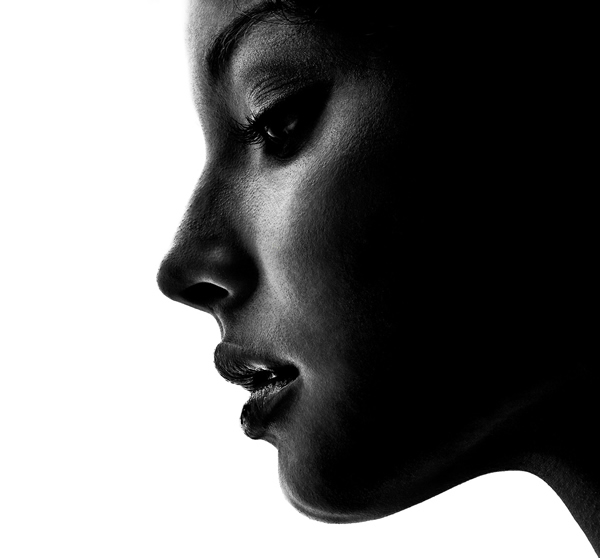 Feel the air filled with grand elements of nature and some beautiful lady topping it. Rosie Hardy continues to create images with more layers of beauty and fictional factors to create a grand sense of drama and to induce a mood which is a wonderful surprise every time we see them.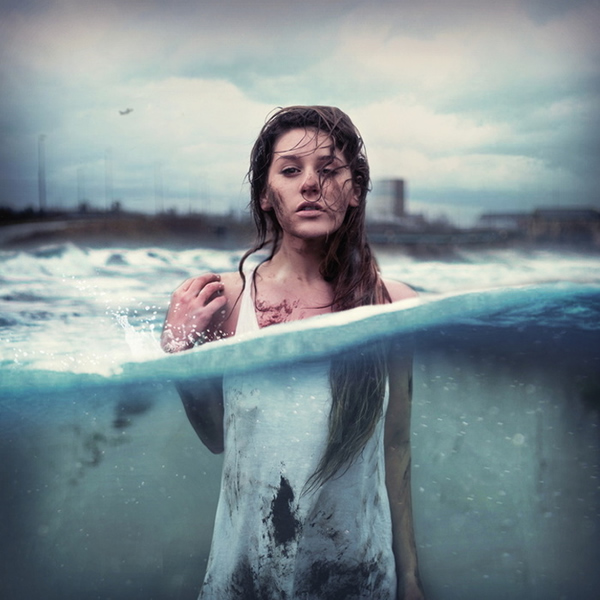 Sarah Ann Loreth does not take photographs; she creates them from scenes she pulls from deep within her psyche. Sarah is a fine art photographer from New Hampshire, who specializes in self-portraiture, conceptual portraiture, and fashion. In her work she tries to convey a quiet stillness of emotion with a connection to her natural surroundings. She explores the divide between darkness and light, unafraid to explore themes that others may find uncomfortable.
I have been searching for an outlet for my creativity ever since. I found it in photography and then never looked back. My passion lies in this, to create images which are surreal, dreamlike, they come from my thoughts, observations, experimentation's and experiences. I desire to look beneath the surface, to hear the unsaid words and study the relationships between people and their surroundings and then project it all into my images. –  Sparrek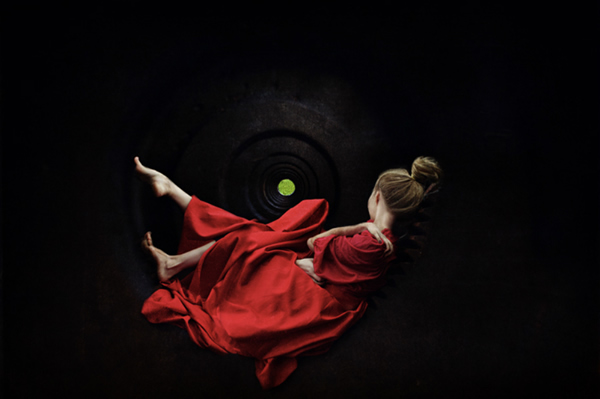 Thrilling ride in portraits of nudity, artistic lighting enhancing the soul and muscles of the character. Tina Kazakhishvili loves to experiment with art flesh and light.
Chase them, pictures which chase you with the deep penetrating look or the extremely brilliant actions which creates a fuzz within. Tom Hoops loves to create pictures with the trance feel to them. Art appeal in portraits and much more.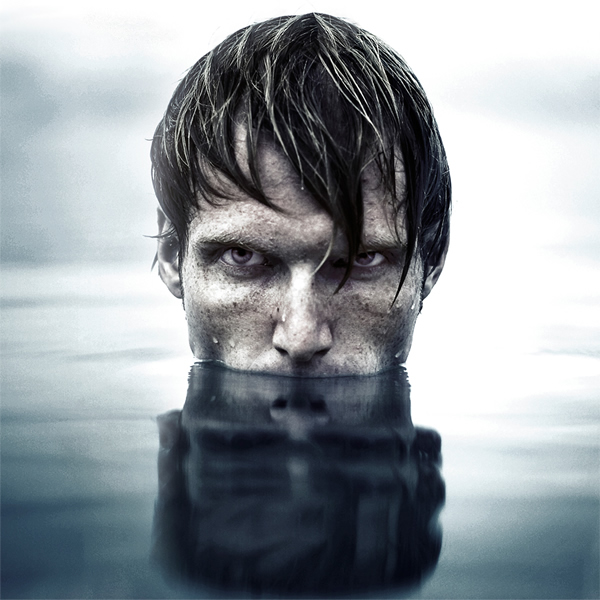 "Important to me the man himself, with his uniqueness and individuality. My vision for the portrait – is the inner portrait of the man, the person, the person with the inherent qualities of the person. Without all the excess, which can change its behavior. This is my personal opinion about people. And I do not need the objectivity of the portraits, I do not do it for a greeting card." – Yura Kurnosov. The Meaning of a portrait, the vision behind the portraiture. A Master in Fine art Portrait Photography, great light play and brilliant exposure to fine art has been his subjectivity.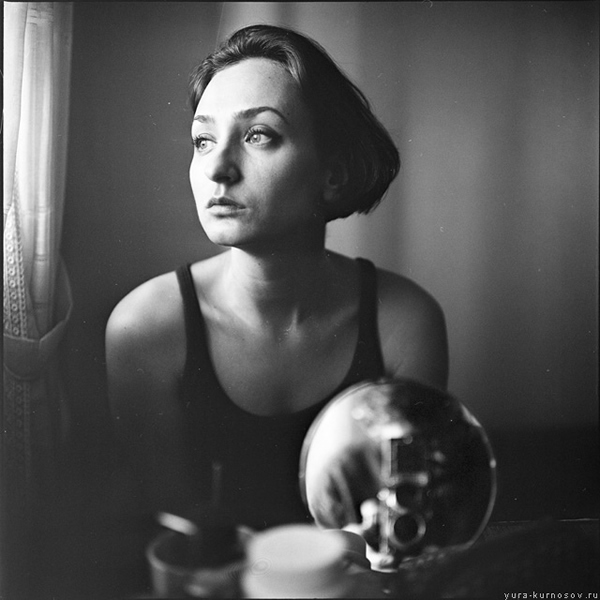 You may also interested in the following related posts: