Here we are sharing another set of stunning street photography galleries. From each and every gallery you will learn some interesting aspect in street photography.
Click on the image to view full set of photos. Don't miss to check Part1 here.
#1 Personal Best Elliott Erwitt
This set contains personal best photographs from the famous Magnum Photographer Elliott Erwitt. "To me, photography is an art of observation. It's about finding something interesting in an ordinary place… I've found it has little to do with the things you see and everything to do with the way you see them. – Elliott Erwitt."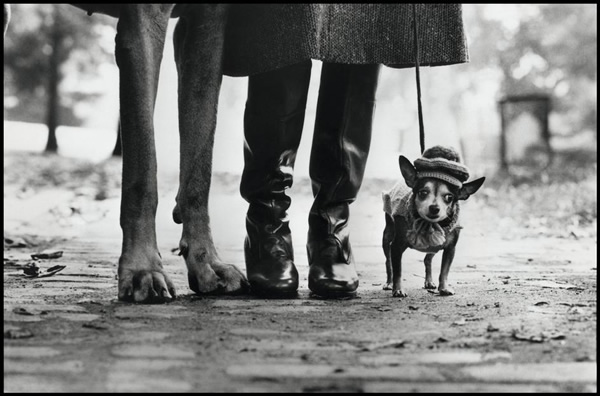 © Elliott Erwitt / Magnum Photos
---
#2 Early Color by Saul Leiter
"I must admit that I am not a member of the ugly school. I have a great regard for certain notions of beauty even though to some it is an old fashioned idea. Some photographers think that by taking pictures of human misery, they are addressing a serious problem. I do not think that misery is more profound than happiness. – Saul Leiter"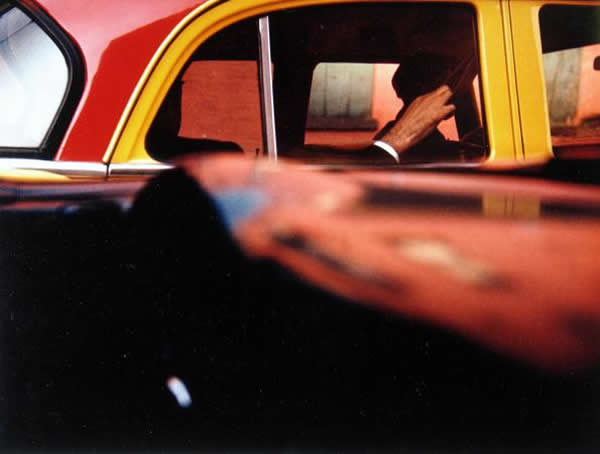 © Saul Leiter
---
#3 Divided Soul by David Alan Harvey
David Alan Harvey's "Divided Soul" is a collection of more than 100 color photographs and personal texts representing his 30-year journey throughout the Spanish and Portuguese diaspora. Exploring the exuberance and incongruities of Hispanic life, Harvey looks into the "divided soul" of the Spanish-speaking world, a world where tradition and ritual are inherent in everyday life.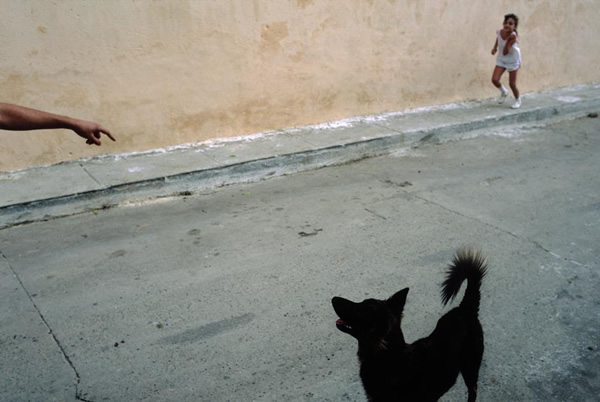 © David Alan Harvey / Magnum Photos
---
#4 Living Theatre by Fan Ho
One Person who has won more than 280 International awards right from the 1956, it cant be none other than Fan Ho. A fellow of almost all of the leading Photographic Societies in the world. Living theatre is a collection of 176 Pages of photos from Modernbook Gallery.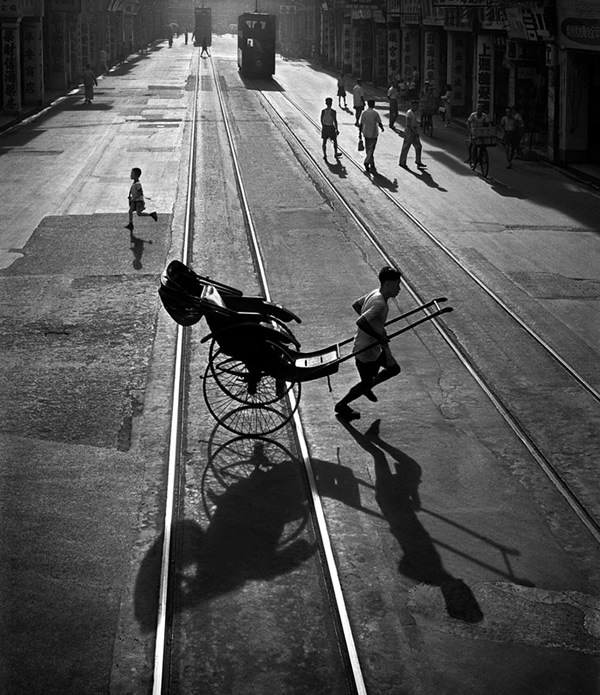 © Fan Ho
---
#5 Indian Street Photos by Raghubir Singh
Raghubir Singh, strongly and widely acclaimed to be the pioneer of color photography to this modern world. His Pictures has been the inspiration for a grand some of magnum photographers and artists. His vision to translate the black and white art form into vibrant color form has been phenomenal.
His acquaintances with Henri-Cartier Bresson and Robert Frank did make him to chose the street photography, but unlike the masters he chose to reinvent photography through color for which he believed they constitute the aesthetics of cultural and vibrant India.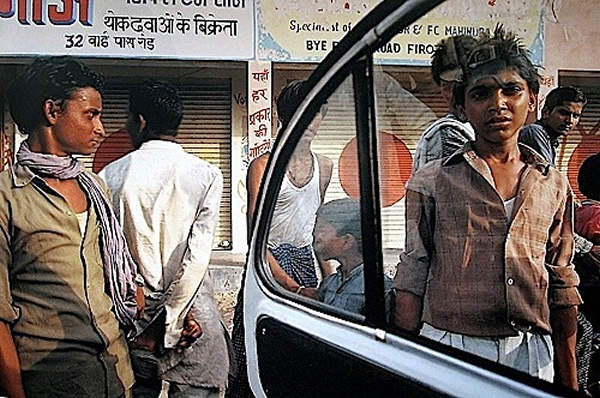 © Raghubir Singh
---
#6 The Italians by Bruno Barbey
In the early 1960's, internationally acclaimed photographer Bruno Barbey crisscrossed Italy from North to South attempting to capture the spirit of the Nation. Unpublished until now, these images appear here "as if from a long sleep", imbued with the mythology of the place.
The Italians is an evocative collection of Barbey's modern Comedia Dell' Arte of beggars, priests, nuns, carabinieri, prostitutes and mafiosi. Archetypal figures whose exotic charms helped to make the films of Pasolini, Visconti and Fellini so popular.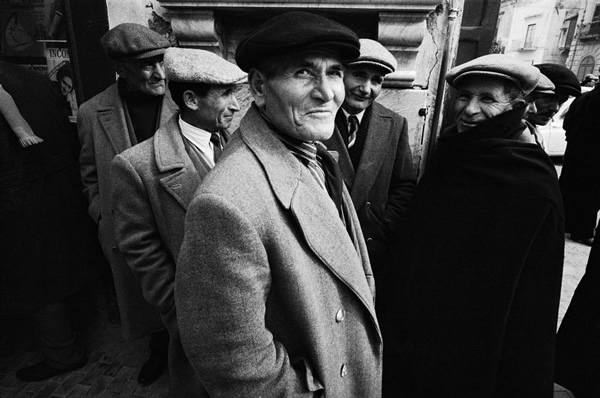 © Bruno Barbey / Magnum Photos
---
#7 Istanbul by Ara Güler
Fondly called as the Eye of Istanbul, Ara Güler  is a Turkish PhotoJournalist hailing from Istanbul. He did grow up with the friends belonging to arts circle, which made him to do lot of theater works and dramas. But later it was his thirst for journalism which made him abandon cinema altogether. To start with his career as a photographer, he did work with leading journals of those days.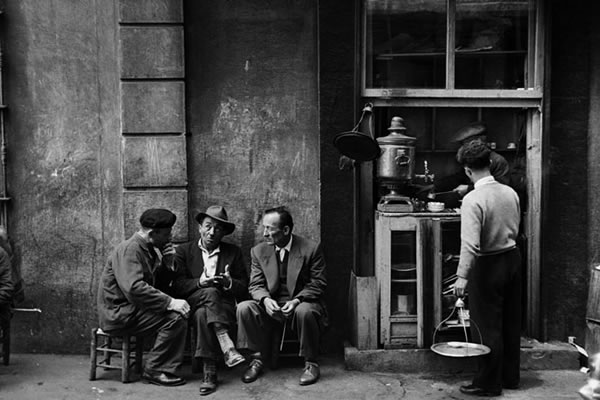 © Ara Güler
---
#8 Mental City by Umberto Verdoliva
A Subtle Poetry between light and shadows, a masterclass vision in choosing the subjects on streets. Umberto Verdoliva, Street Photographer from Italy. Check this amazing gallery.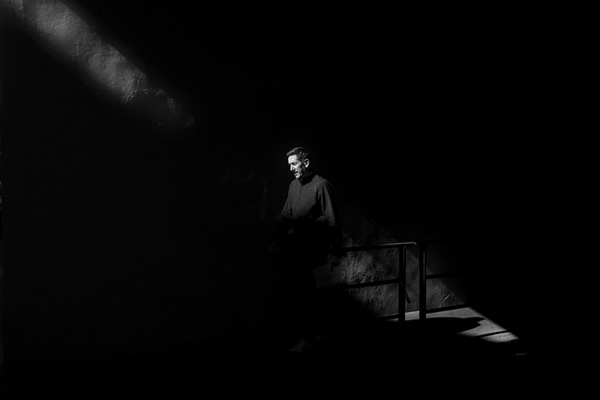 © Umberto Verdoliva
---
#9 Street Galleries by Lukas Vasilikos
Lukas Vasilikos was born in 1975 at Heraklion, Crete. A Passionate street photographer who believes in the depth of photography & the pictures he shoots. Lukas implies his skills wonderfully on this genre by having a great eye for appreciating good light and other forms out of it.
His pictures proves an intense play of light and shadows constantly. He quotes, "Most of the time I fail, but going through this procedure is also important, isn't it?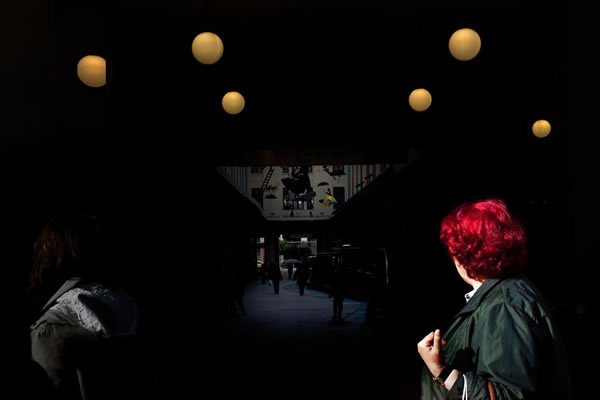 © Lukas Vasilikos
---
#10 Color Street Gallery by Peter Kool
Peter Kool keeps it quiet simple, be it his words or his street photographs. At times these photographs make us wonder how cool and simple street photography may be. There is this delicate Peter touch of humor to these photographs, which makes us curious about the making of it.
Peter tries to keep it flat by sticking to the basics and the composition with these pictures just adds merits to the concept and the final feel conveyed. His way of searching or capturing a frame within a street is unique and that could well be one of the reasons for his excellence.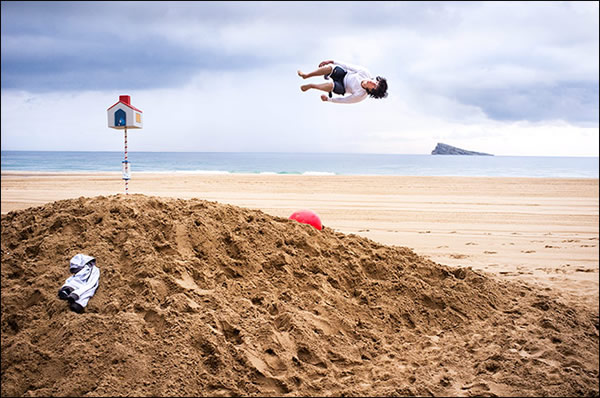 © Peter Kool
---
Don't miss to check our previous Street Photography Photo Galleries: