Awe Inspiring Street Photographs from some of the big names in this genre. This is a special list and We hope to bring you such great & promising content in the future too. A certain brand of photographs, a simple set of uniformity or a relevant theme would make street photographs look much better. This is such specific collection of theme based content.
Click on the image to view full set of photos. Don't miss to check Part2 here.
#1 The Magical Streets Of Raghu Rai's India
Fascinating feel & warmth of India through some stellar street photographs. Raghu Rai, a legendary photographer from India shares some of the unique moments in this photographs. His vision for the undying hunger for taking a majestic photograph is unveiled through these captures.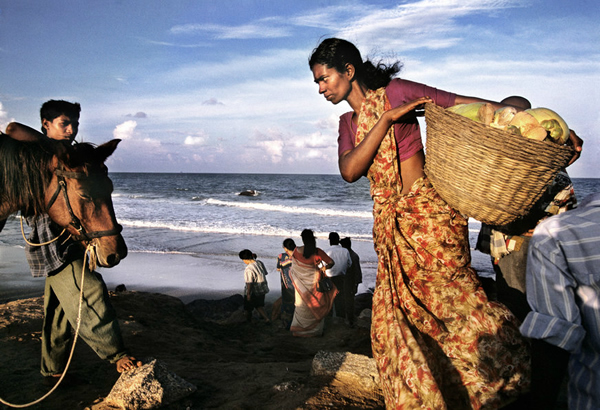 © Raghu Rai / Magnum Photos
---
#2 The Suffering of Light by Alex Webb
Suffering of light, very well titled photographs are some of the incredible creations of Alex Webb. This book is more of a monograph of him, which has gathered some of the iconic photographs taken by Alex in the far corners of the earth. Alex quotes, "To me it all is photography. You have to go out and explore the world with a camera."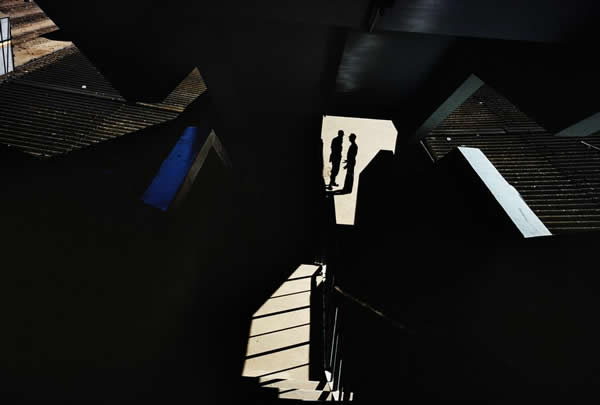 © Alex Webb / Magnum Photos
---
#3 Life's A Beach by Martin Parr
If life is a beach, this is the most beautiful book you will come across with every aspect of street photography written all over it. This has been done by Martin Parr more than a decade, documenting all aspects of activities happening in a beach.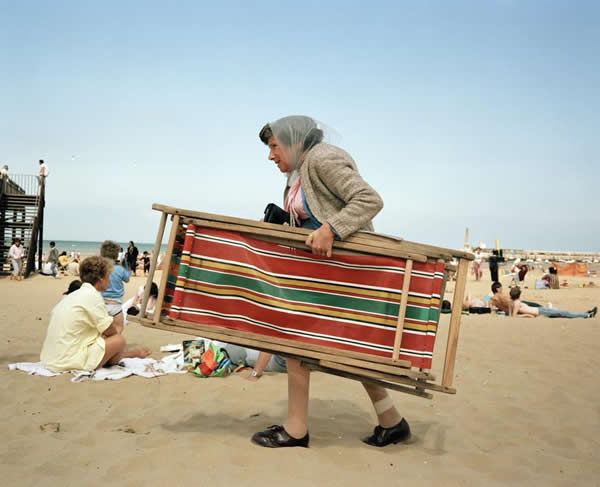 © Martin Parr / Magnum Photos
---
#4 Street Photography Gallery by Maciej Dakowicz
Maciej Dakowicz, is one of the most talented contemporary street photographers today. His idea of street genre is bit different and he believes his idea of a good photograph is all about content, composition and light. Maciej loves to add that little twist which is very much needed for a street photograph.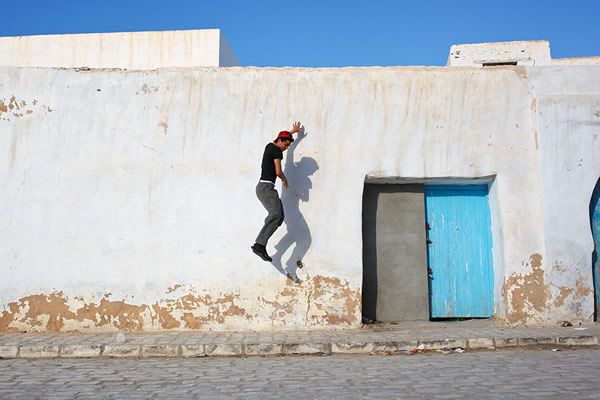 © Maciej Dakowicz
---
#5 Walk of Life – Kuala Lumpur by Che' Ahmad Azhar
A very passionate photographer, Che' Ahmad Azhar's photographs show the chaos surrounding the city life, its constant struggles, characters and much more. Simple compositions yet striking photographs.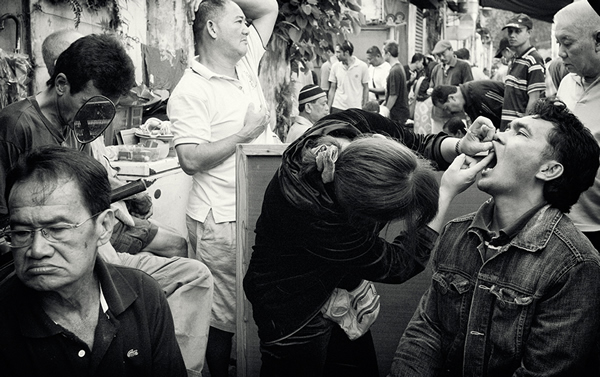 © Che' Ahmad Azhar
---
#6 Street Moments by Rui Palha
Shapes and Geometry scattered over the streets he travel. Subjectivity for light and wonderful contrast in monochrome. Vivid Light plays an integral part in Rui Palha's Street Photographs. Its not just the light, there is the right moment and the right composition to add on top. Uniformity can be presumed in his photographs.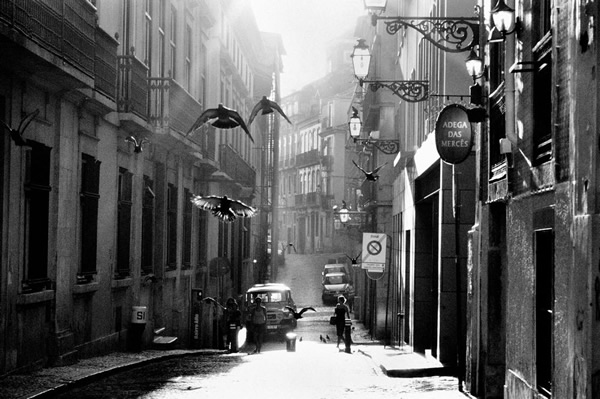 © Rui Palha
---
#7 Black and White street photography – New York by Markus Hartel
Markus Hartel says much like his work is a man of contrast. He tells, contrast is his most important ingredient in photographs, the play of light and shadows, juxtaposition between soft & hard, and there by to discover the extraordinary among the ordinary.

© Markus Hartel
---
#8 Street Photography Gallery by Maria Spyropoulou
Shooting the silence on monochrome, gives a long ago feel in her pictures. Fantastic composition and vivid display of light and shadows makes it very compelling for us to listen to these People & Street Photographs. Maria Spyropoulou is a street and people photographer from Greece, who has done numerous projects in the above criteria. Feel the silence and a masterclass composition in every single picture here.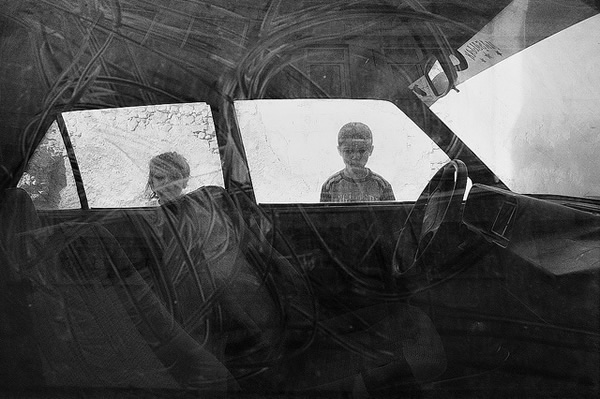 © Maria Spyropoulou
---
#9 Limites (Cassia, Minas, Gerais) by Gustavo Minas
A typical brazilian delight of street photography with magnanimous play of light and shadows inscribed with sceptical colors all over the frame. This is Gustavo Minas photography for you, a very passionate street photographer who very humbly calls himself an amateur but his photographs state him otherwise. Explaining much about his love for photography, Gustavo states that he loves to play with light, shadows and incredible light all around.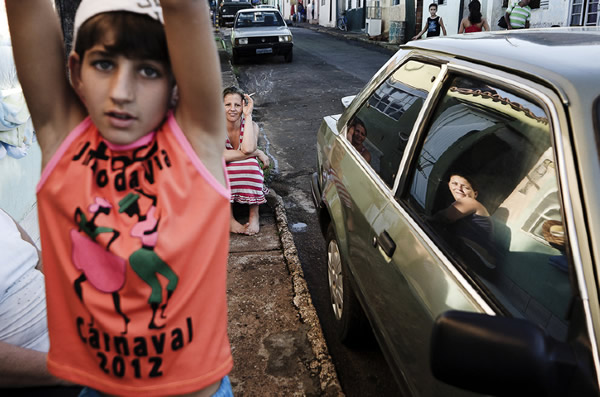 © Gustavo Minas
---
#10 Cuba by Gabi Ben Avraham
Camera is the integral part of Gabi as he confesses for he cannot imagine himself without it. Street Photography has been his favorite way of looking the world. Looking for the decisive moment, that special dialogue, then their shapes through wonderful light and color. Gabi loves to reorder the elements of streets through his unique composition. He carries his camera with him everyday with thorough passion hoping that one day he will be able to capture the photograph of his life. For those traces are already there in all his photographs.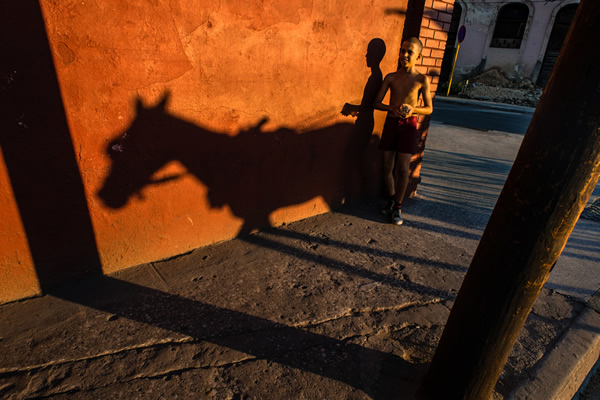 © Gabi Ben Avraham
---
Don't miss to check our previous Street Photography Photo Galleries: