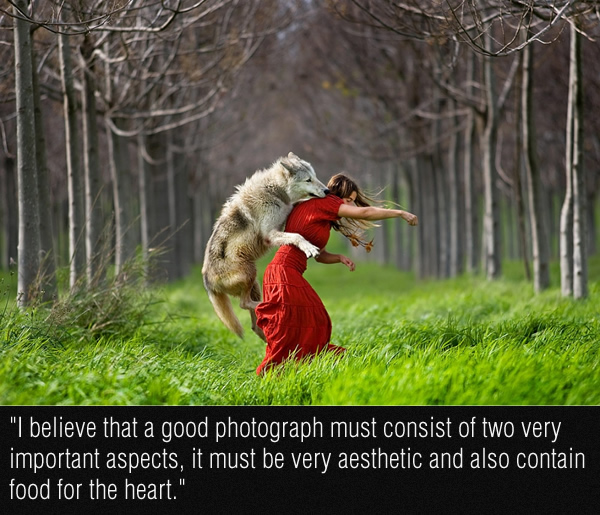 Few words about yourself
I am a 39 year old photographer from Israel, married with a year old baby girl. I started to photograph at the age of 12 and definitely working in photography as a profession is a dream come true for me and I am very excited with it!
Basically my photography deals with my passion for wild nature, my longing for its beginning of time and my concerns for its current situation and unknown future.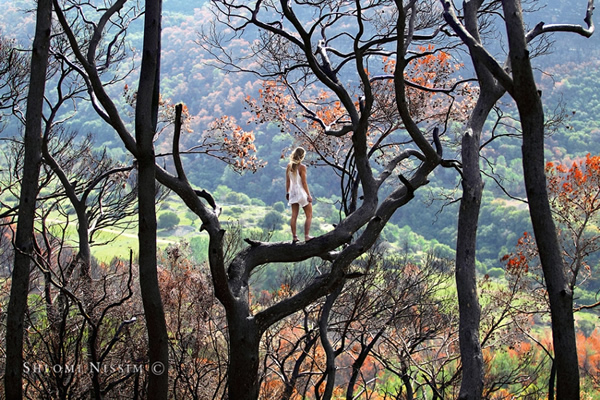 How did you choose your style of photography, a fine mix of wildlife & Fine art?
It was a process…when I first started to photograph I was clearly influenced by National Geographic. As I began photographing more and more I realized that
what I had envisioned was no longer unattainable as a documentary, so I started to stage my visions and from then on the borders were crushed. Now I am able to express myself, now I can expose myself.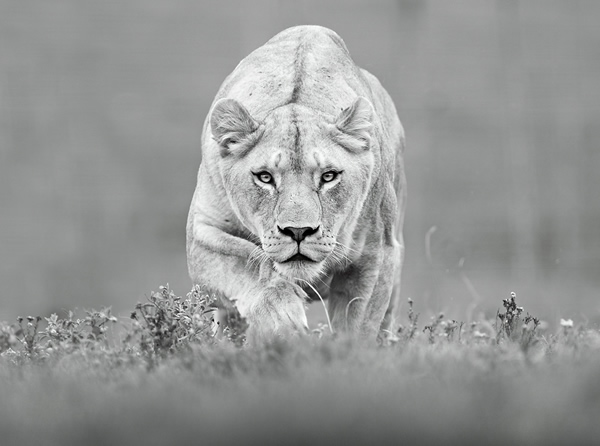 You have mentioned the Influence of Jungle tales like Tarzan on your Photography. Few words on it?
My love for nature has followed me since I remember, with untouched jungles and captivating stories and fairy tales such as Mowgly and Tarzan.
I am drawn to the beginning of time…to a time when humans had no choice but to live in harmony with nature…when the sky was still dark at night filled with millions of stars…if I had a time tunnel I would surely go back and visit the Native Americans…with a camera of course…I would rather not see when I'm without my camera.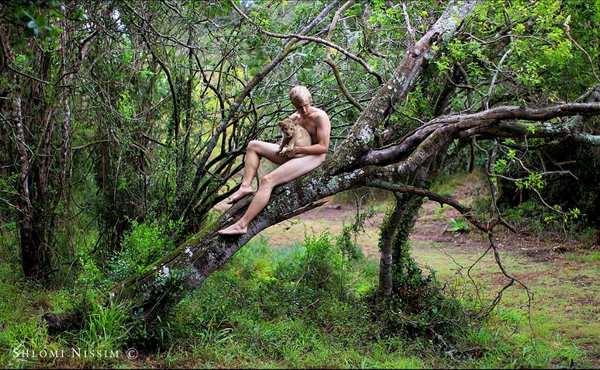 How do you conceive these ideas for them to be executed well as Extraordinary Pictures?
I tend to inspire myself with the materials that are available to me at a particular time. And so at most times turning this idea into a photograph is usually a
short process…it goes perfectly with my lack of patience.
An extreme example is that only half an hour passed between my idea of Tarzan and executing the shot. Although I do believe that deep down the idea had been there for a while, the only change I made was that I didn't have a monkey near by. I had a lion cub instead.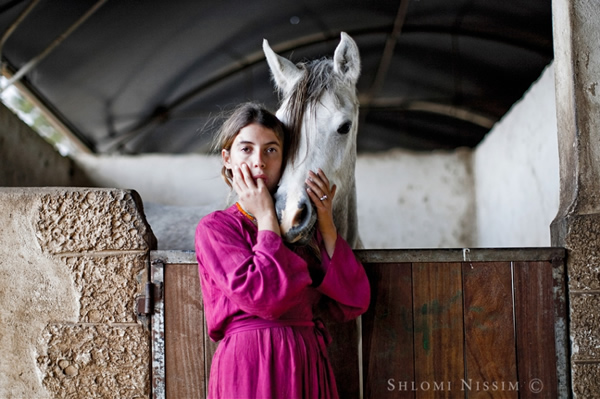 For Shlomi, How tough can it get to stage a scene for any particular idea. Kindly explain?
I would say that it is not so hard. Take my answer from the last question and add to it the fact that I usually photograph one-on-one without assistance. I really believe in the benefits of this close and intimate moment. I am lucky to find my "models" that inspire me all the time. They don't have to transform themselves to suit my ideas; they are the characters I seek.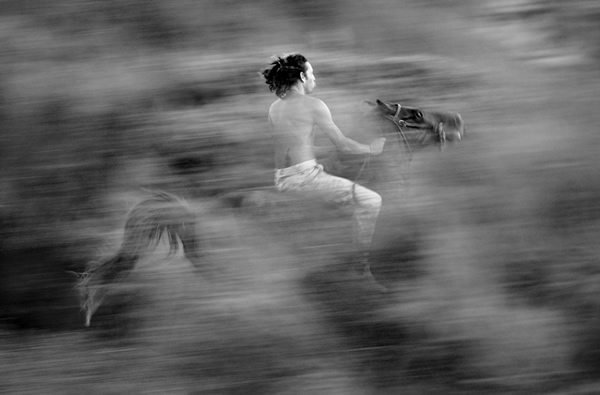 Your Pictures are raw and anyone can sense a great energy with them. How is that possible for Shlomi?
I guess it's because I believe that a good photograph must consist of two very important aspects, it must be very aesthetic and also contain food for the heart. The result of it must be something that you can believe in.
My staged photograph must look as if it is has been documented.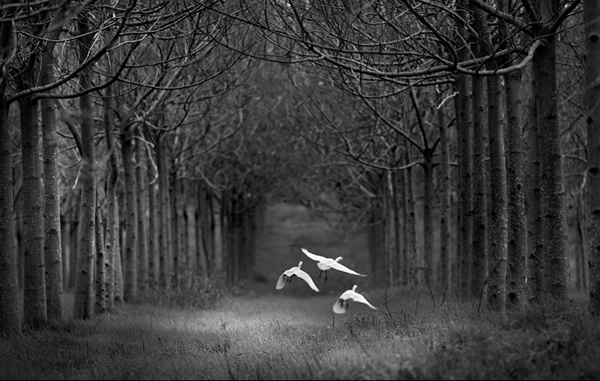 Your Inspirations and how do you aspire from them?
Our modern world is flooded with inspirational materials…everything is so available. However the basis to my inspiration is perhaps that fact that creating is always in my head. Its there when I walk, its there when I eat, its there when I drive and its there even when my wife is talking to me.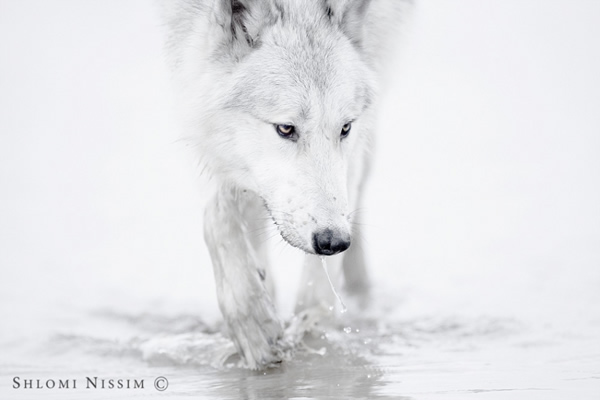 Your Gear?
I am a Canon guy…although I would not refuse a Hasselblad around my neck. But until then…
1D MARK 4
50mm F1.2
70-200mm F2.8300mm F2.8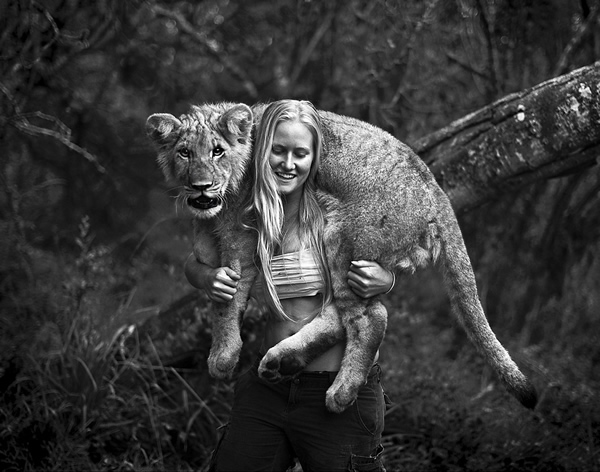 Your favorite place for photography and one place you always wanted to travel for?
The forests of course…I have always wanted to travel to the Amazon and African Jungles and to photograph the native tribes there.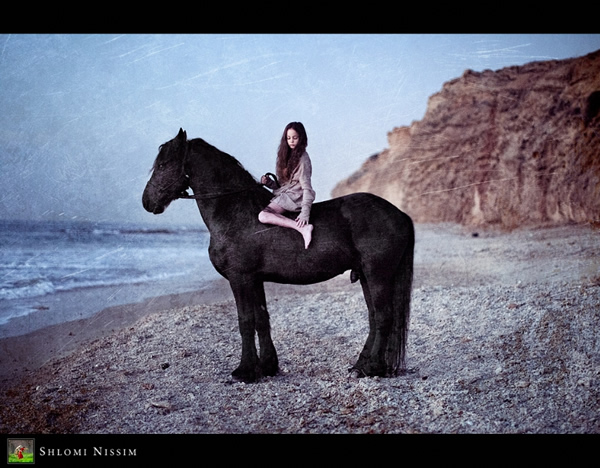 Quick Questions:
What is your idea of happiness?
Living in peace with yourself
What is your greatest fear?
Not to be happy
What do you consider your greatest achievement?
Making my passion a dominant part of my life (thank you my dear shrink)
Where would you like to live?
In a tree house in the jungle… 15 minutes from town
What is your most marked characteristic?
My love of photography of course
What do you most appreciate in your friends?
That they are good people
Who are your heroes in real life?
The good people
What is Love?
This is what everyone wants
Who are your favorite authors?
Whoever wrote The Giving Tree
What is your favorite motto?
Practice what you preach…
Thanks for this wonderful opportunity with 121Clicks. Any final words for our readers and young aspirants in this field?
Photograph during the final minutes of day light…after sunset…and pay great attention to your choice of background. And the most important…just do it!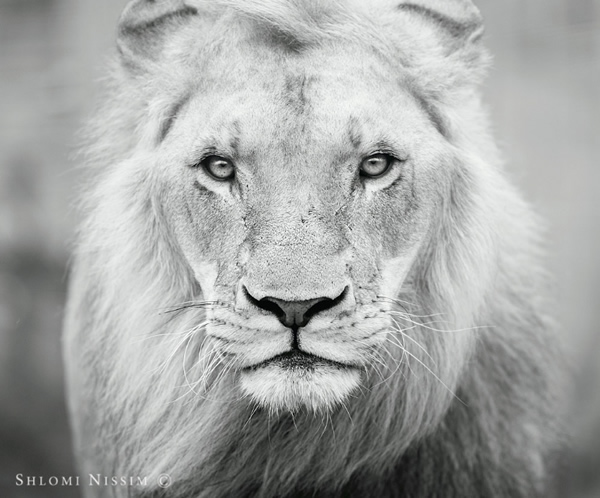 You can find Shlomi Nissim on the Web :
Copyrights:
All the pictures in this post are copyrighted to Shlomi Nissim. Their reproduction, even in part, is forbidden without the explicit approval of the rightful owners.