Here are the photos of 30 times people tried to making something themselves but it didn't go as expected.
When you start creating something, you will think it's going to look amazing. But you realize that your plans and reality barely overlap, and you're left with something totally weird. Few people shared the results on the internet those are really funny.
Failures are a part of the process of learning. And sometimes it's a source of entertainment too! The r/nailedit is a subreddit where people laugh at their own creations by posting the pictures of their funny fails to entertain others.
Scroll down and enjoy yourself. All photos are linked and lead to the sources from which they were taken. Please feel free to explore further works of these photographers on their collections or their personal sites.
#1 I Think I Did Something Wrong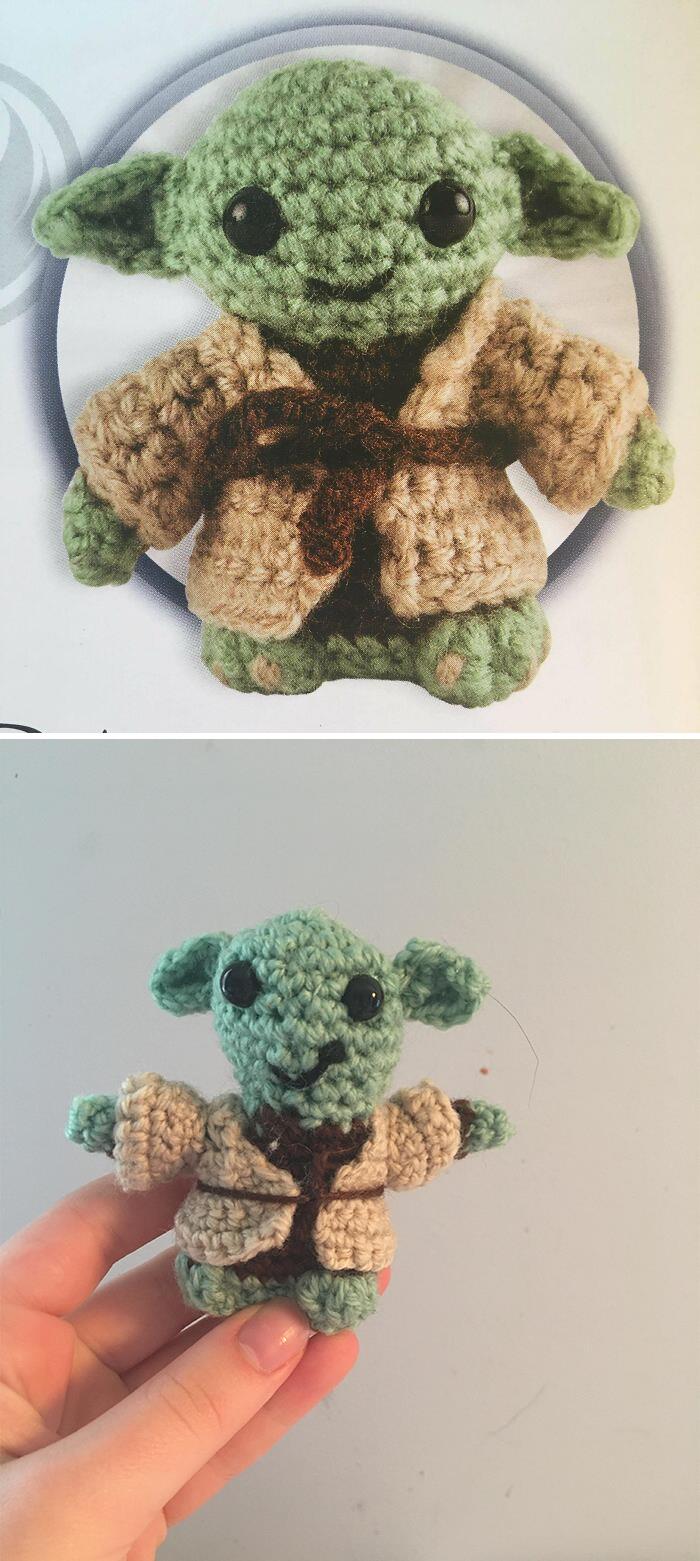 #2 Oh God. What Have I Done?
#3 Superimposing Elsa Onto A Horses Head? Nailed It!!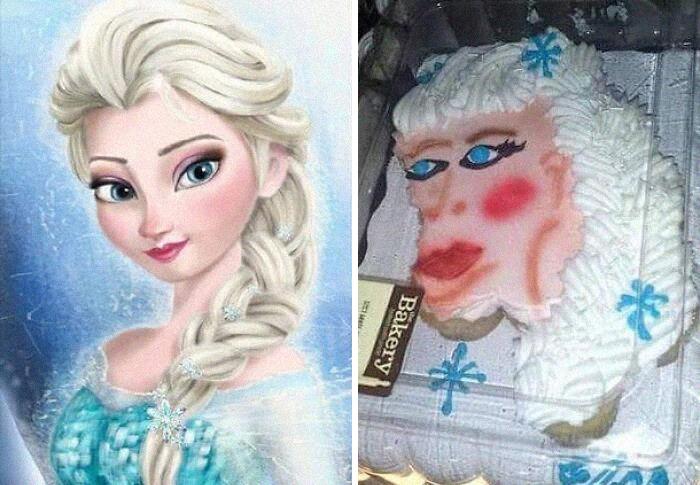 #4 Stuffed Snake Pizza. Nailed It!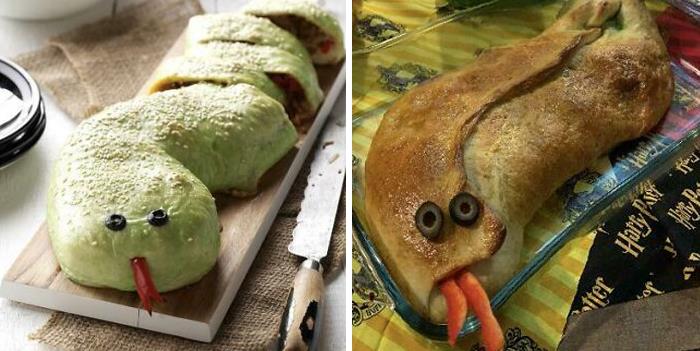 #5 Tried Making A Felt Shark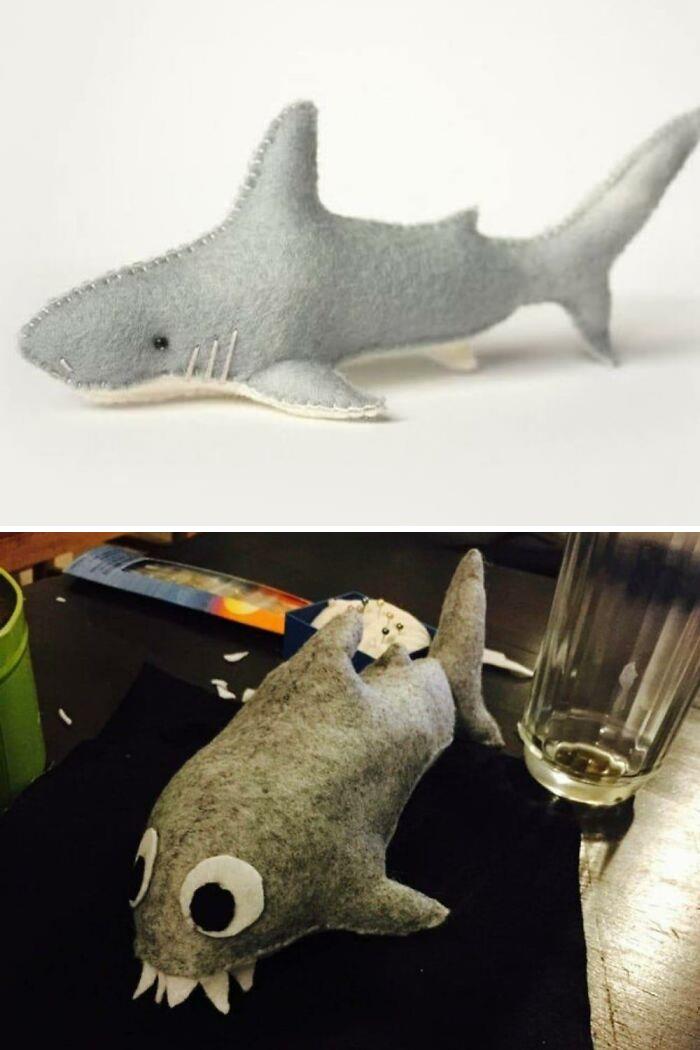 #6 I'm Not Even Mad… It's Too Funny To Be Mad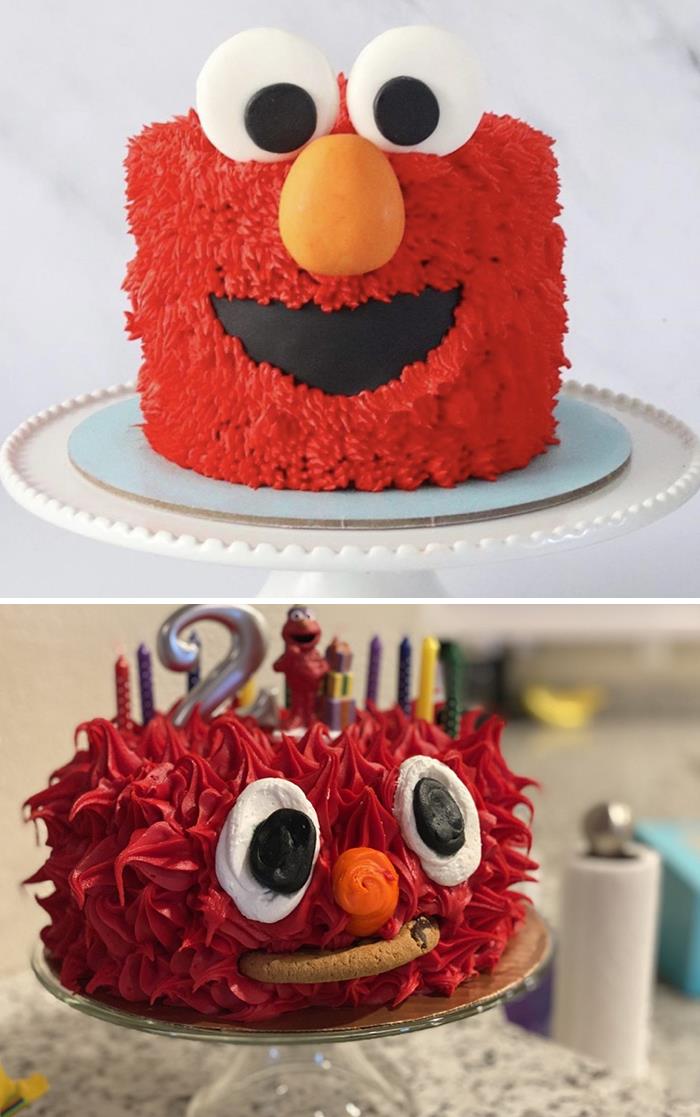 #7 For My Sons Fourth Birthday I Carved A Watermelon Dinosaur Head! It Didn't Come Out That Bad (Mine Is On The Bottom)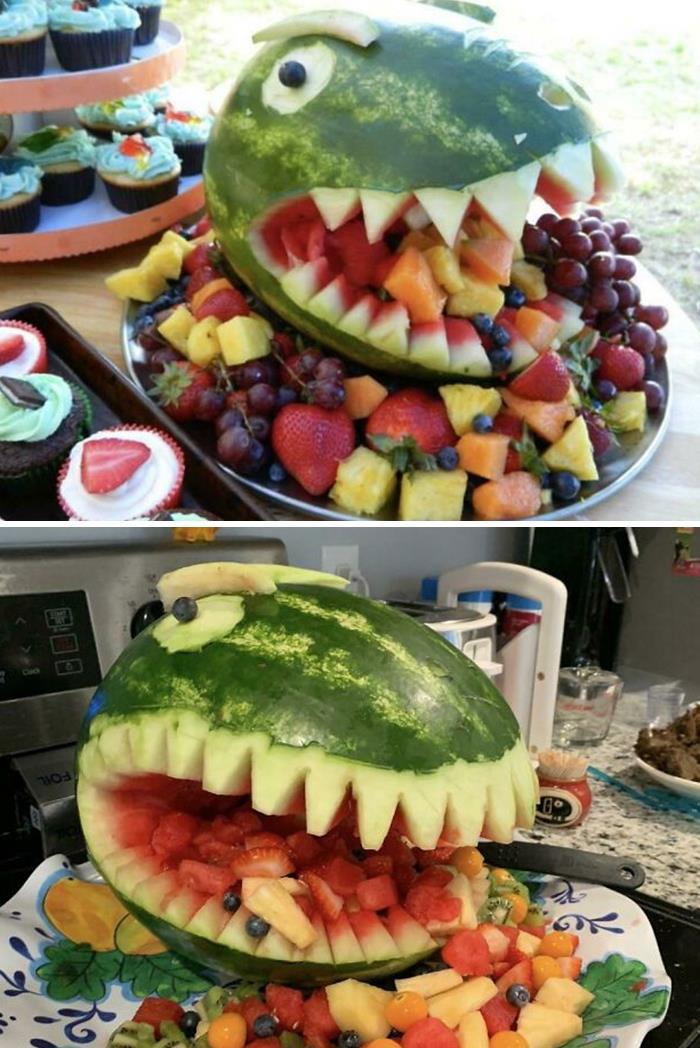 Image source: jcrus0
#8 When Your Husband Insists On Attempting A Portrait Of You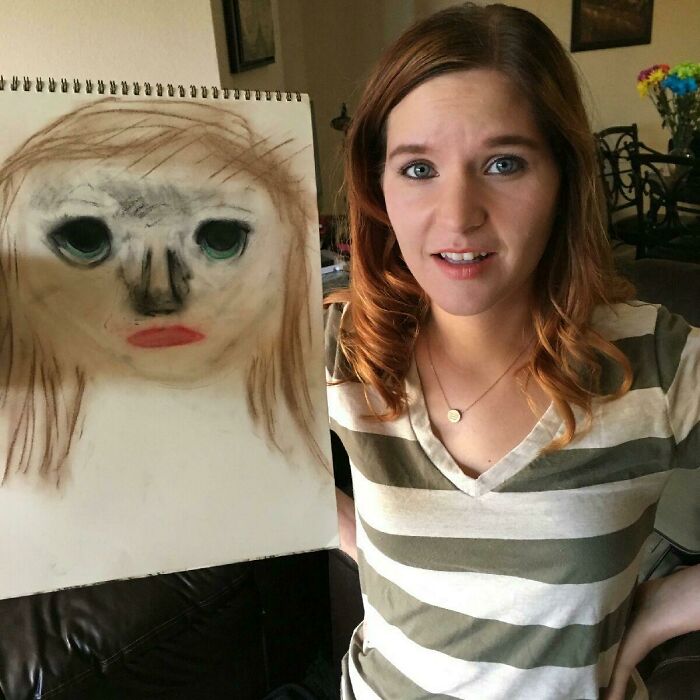 #9 Nailed It! On The Second Try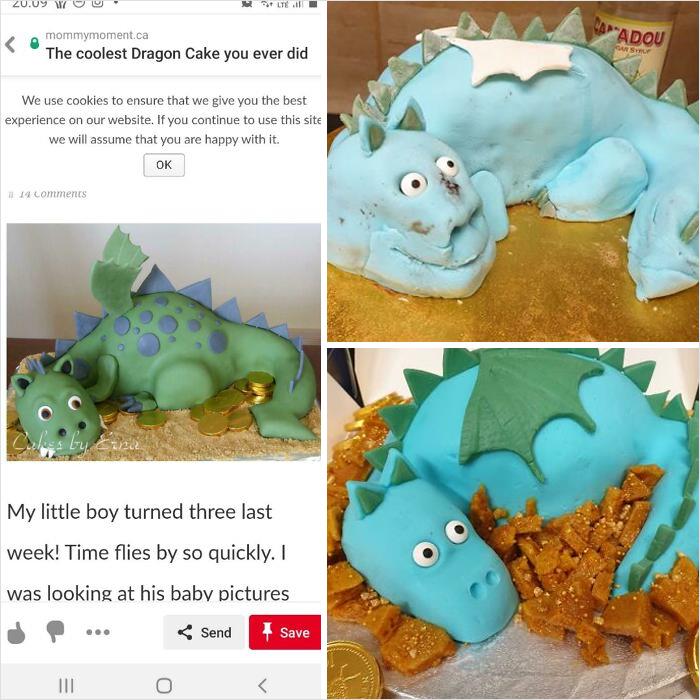 #10 Cookie Monster Cupcakes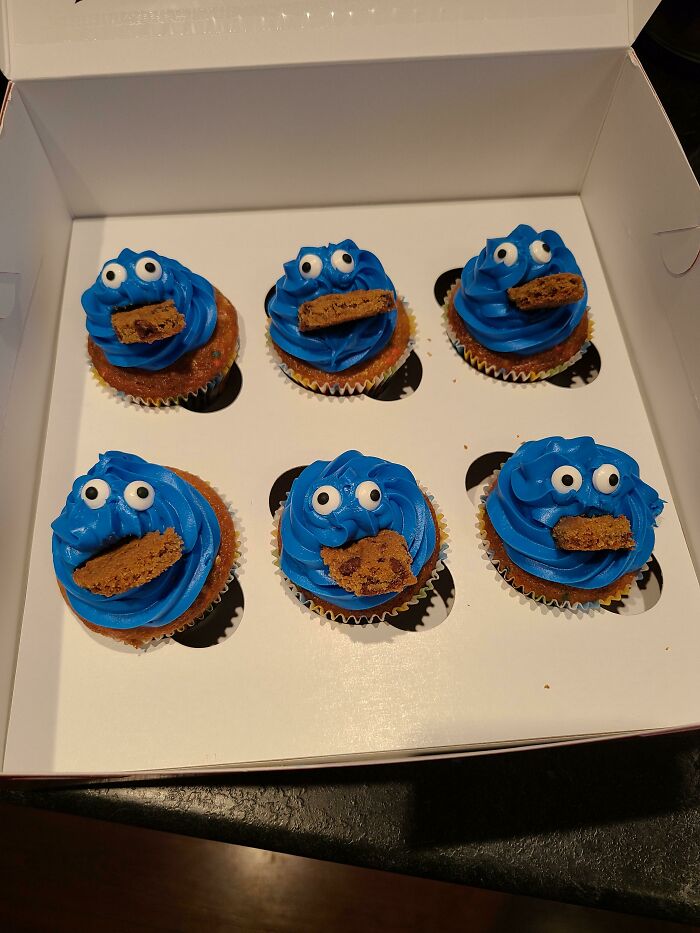 #11 I Tried To Make My Daughter A Mickey Mouse Cake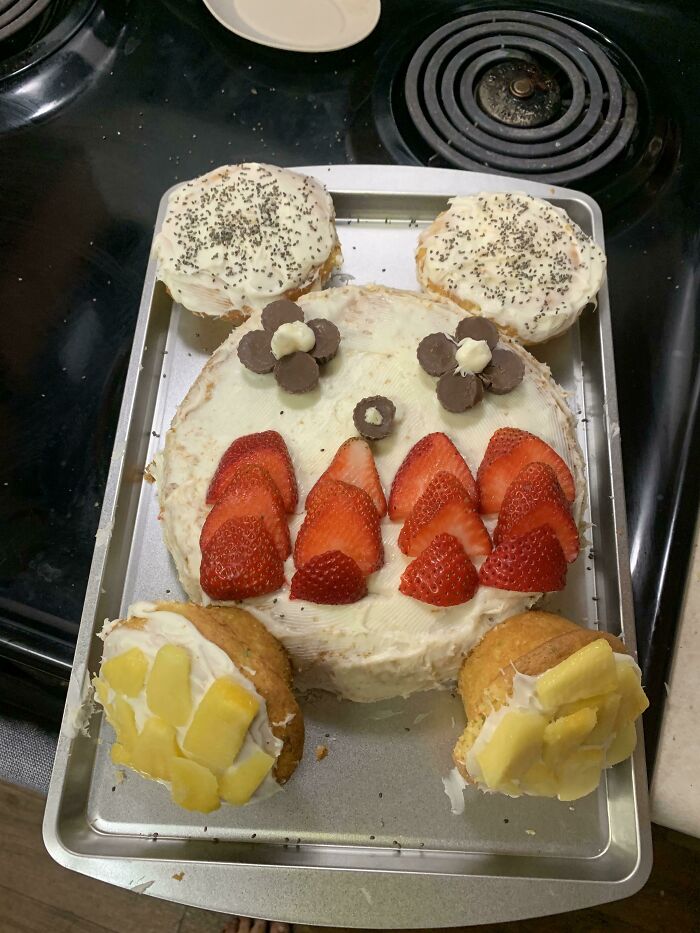 #12 Dropped An Egg #nailedit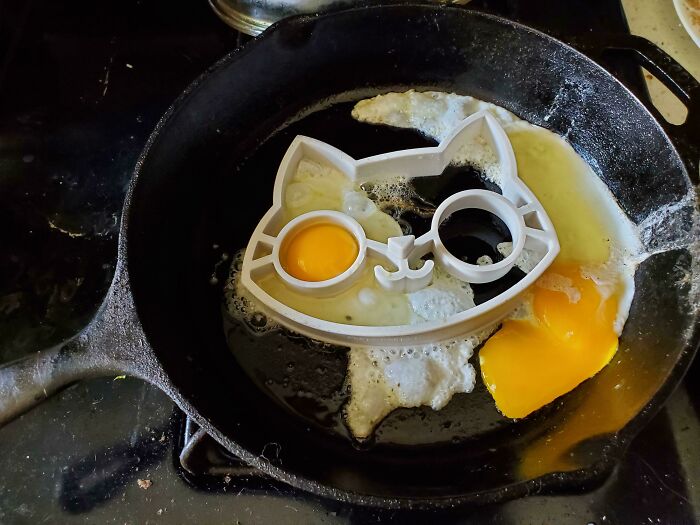 #13 The First Cake I've Made In Years May Have Been A Bit Ambitious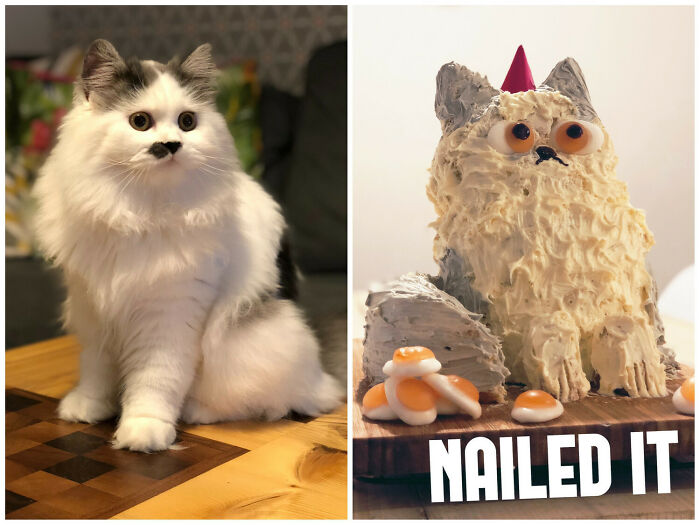 #14 My Friends And I Held Our First Monthly #nailedit Competition. We All Tried To Replicate The Middle Cake!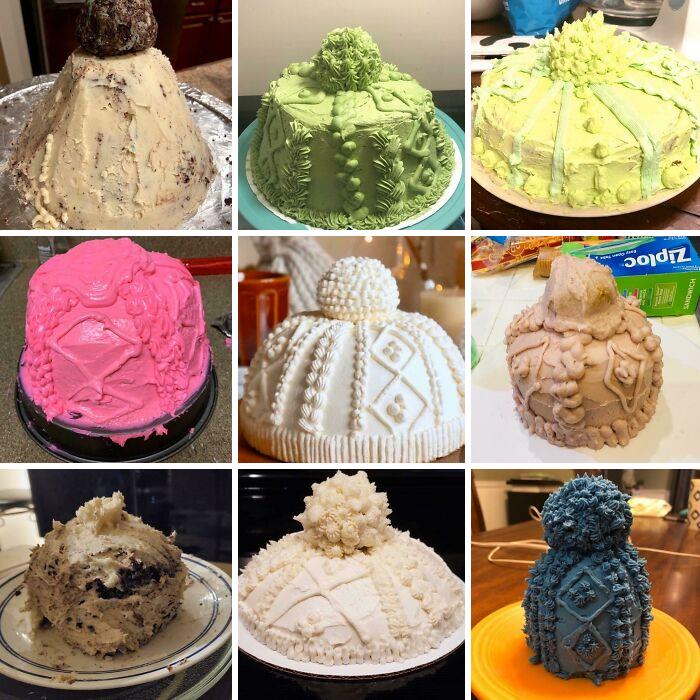 #15 These Panda Cookies I Made For My Niece's Birthday Have Seen Some S**t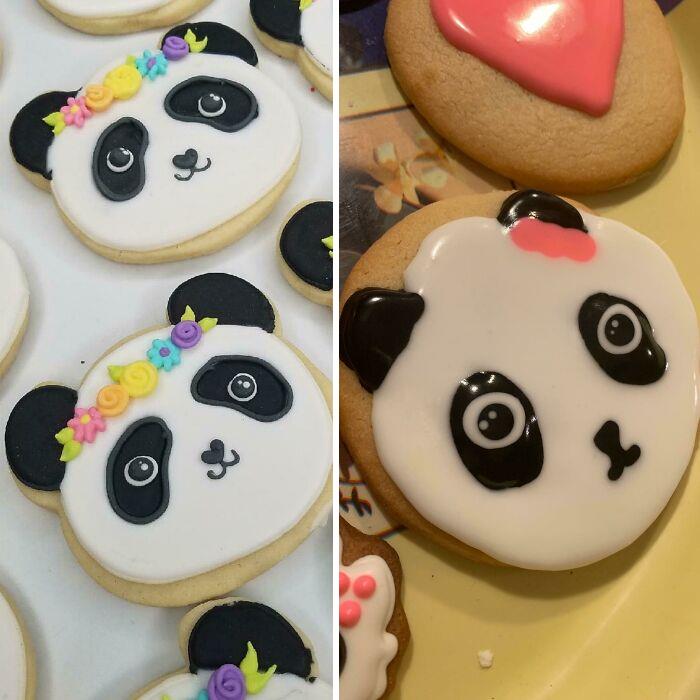 #16 I Actually Did Try. That's The Saddest Part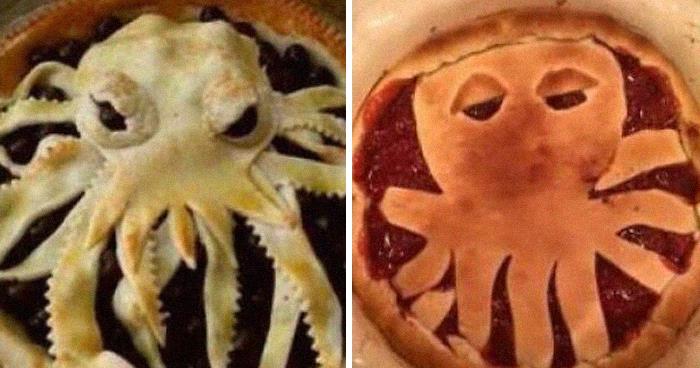 #17 Thought My Play Dough Skills Were Better Than I Anticipated…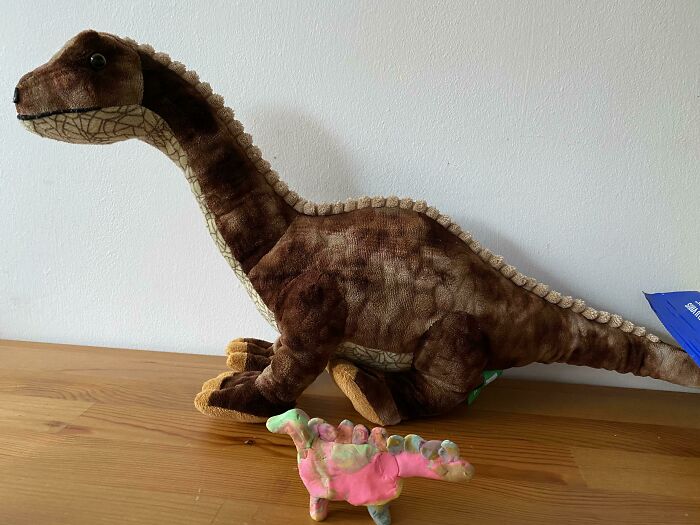 #18 Accidentally Made A Vagina Cake For My Friend's Birthday. (It Was Supposed To Be A Geod)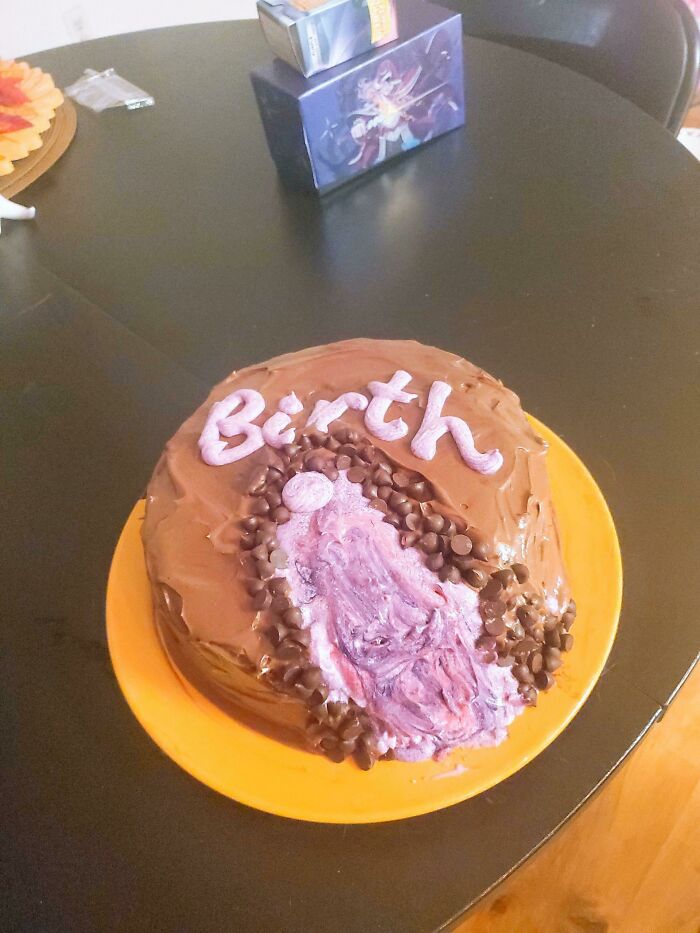 #19 Nailed It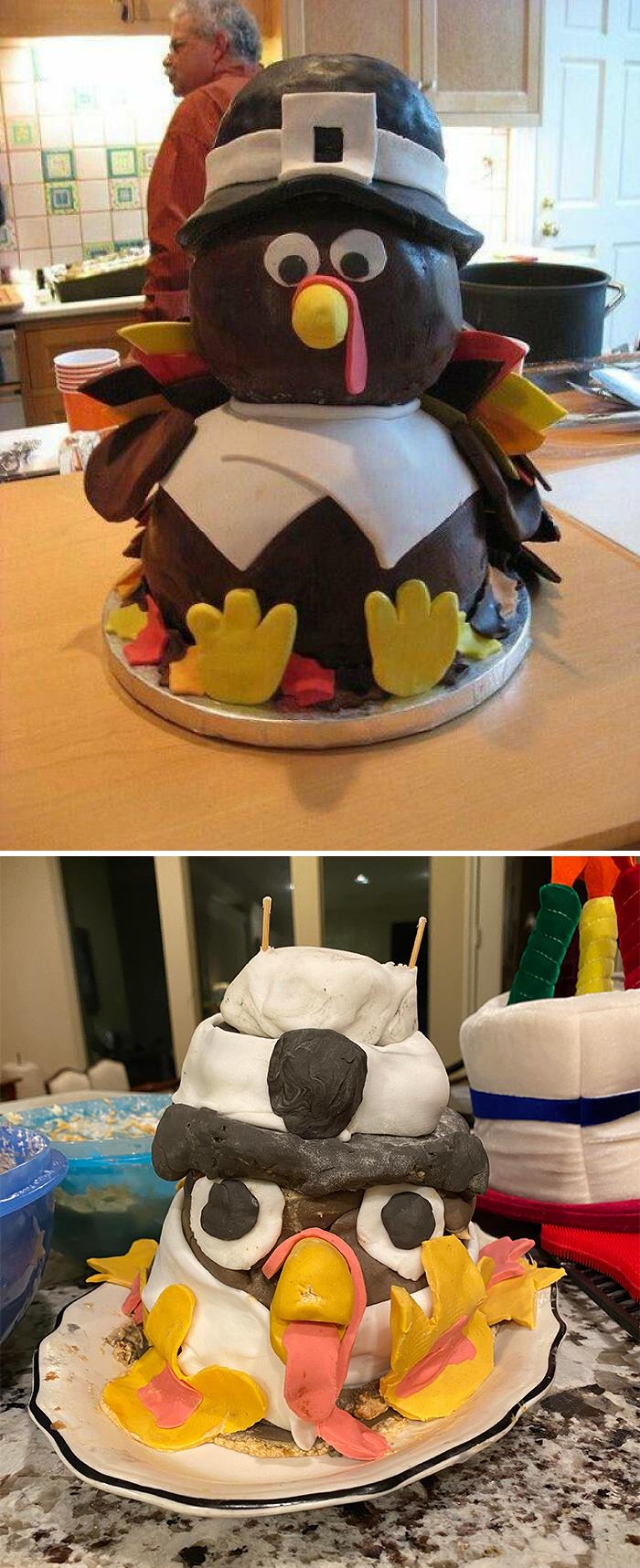 #20 I Shouldn't Be Allowed To Try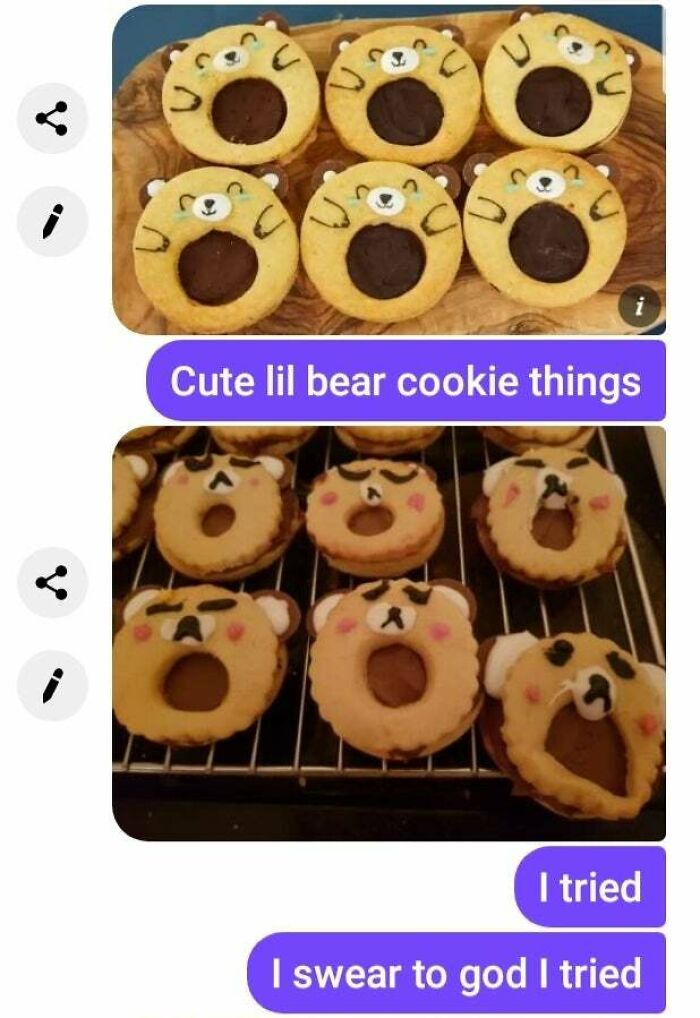 #21 I Need Smaller Piping Tips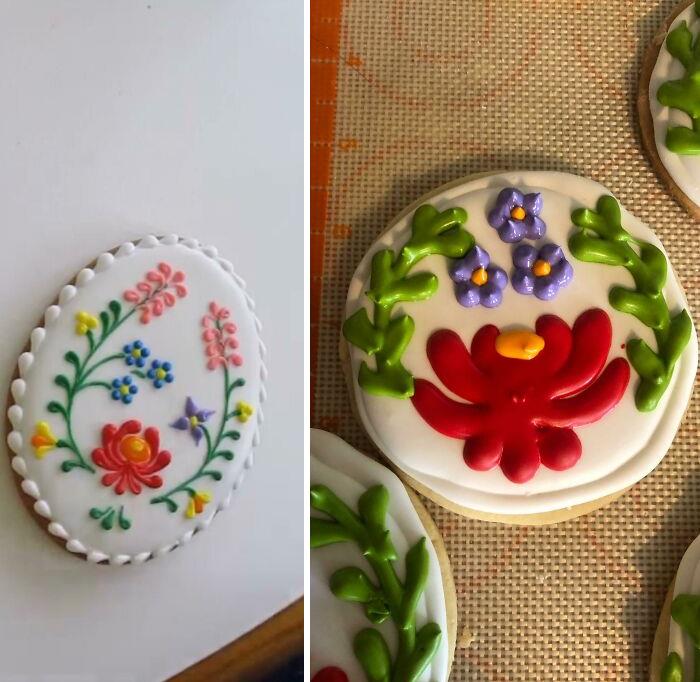 Image source: Freh
#22 My Daughter And I Made Baby Yoda Macarons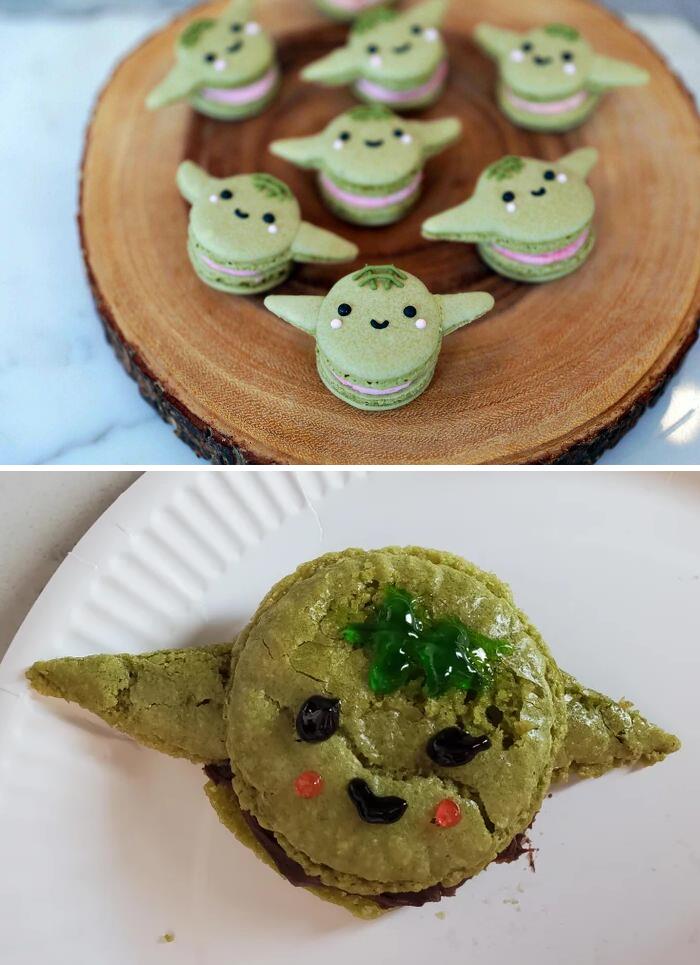 #23 I Have A Baking Competition Today. This Is My First Time Ever Baking A Cake. I Think I'm Going To Win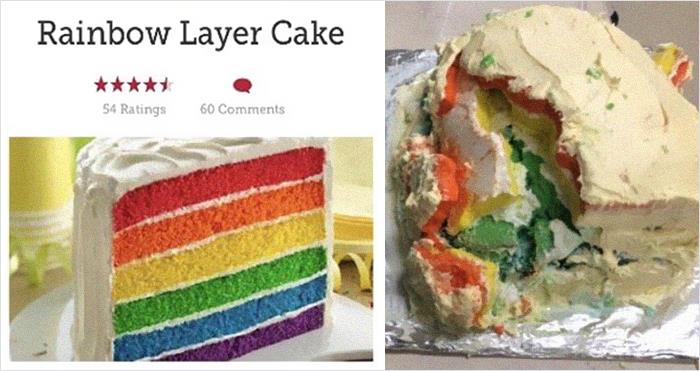 #24 Birthday Cake Attempt This Weekend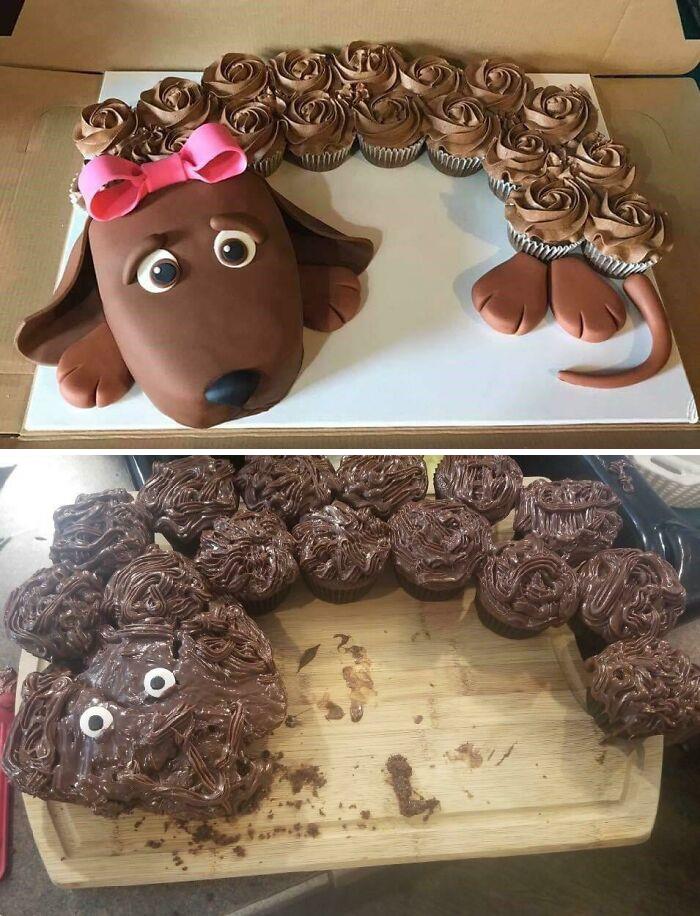 #25 Uncanny Resemblance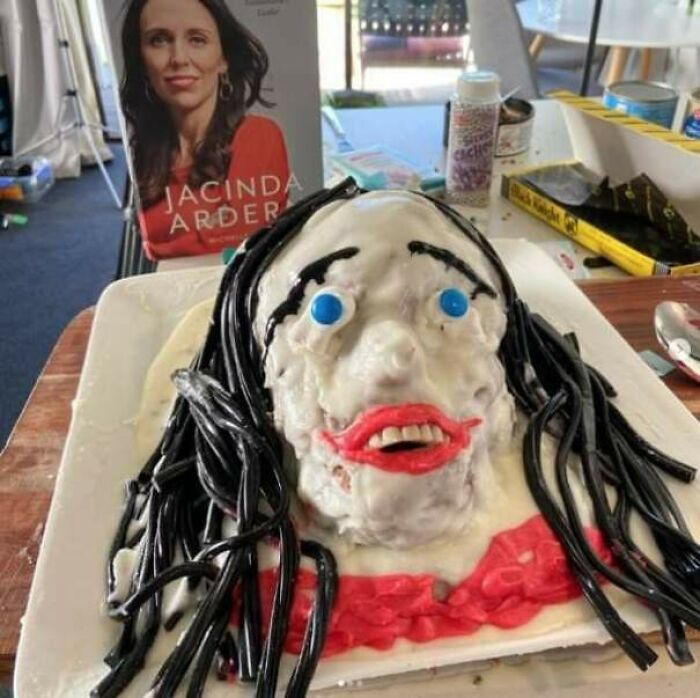 Image source: ntrott
#26 Tried To Make A Cake To Immortalize My Cat, I Have Not Stopped Laughing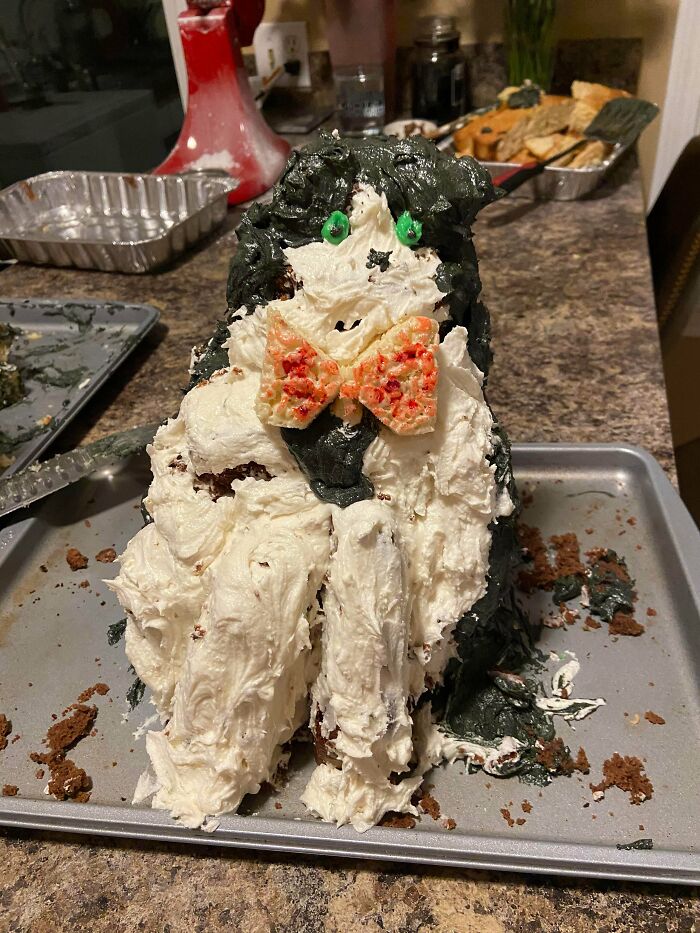 #27 Poodle Cut. Nailed It
#28 I Wanted To Make Mrs. Potts And Chip. I Nailed It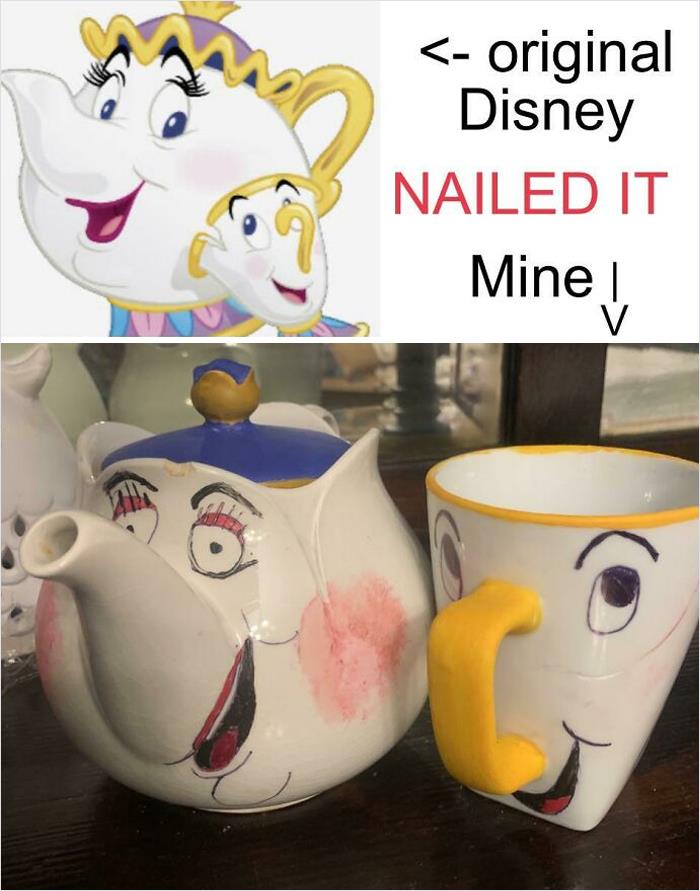 #29 My Wife Started Painting Ornaments For Christmas, And Only Realized After She Finished This Bird That She Did It Upside Down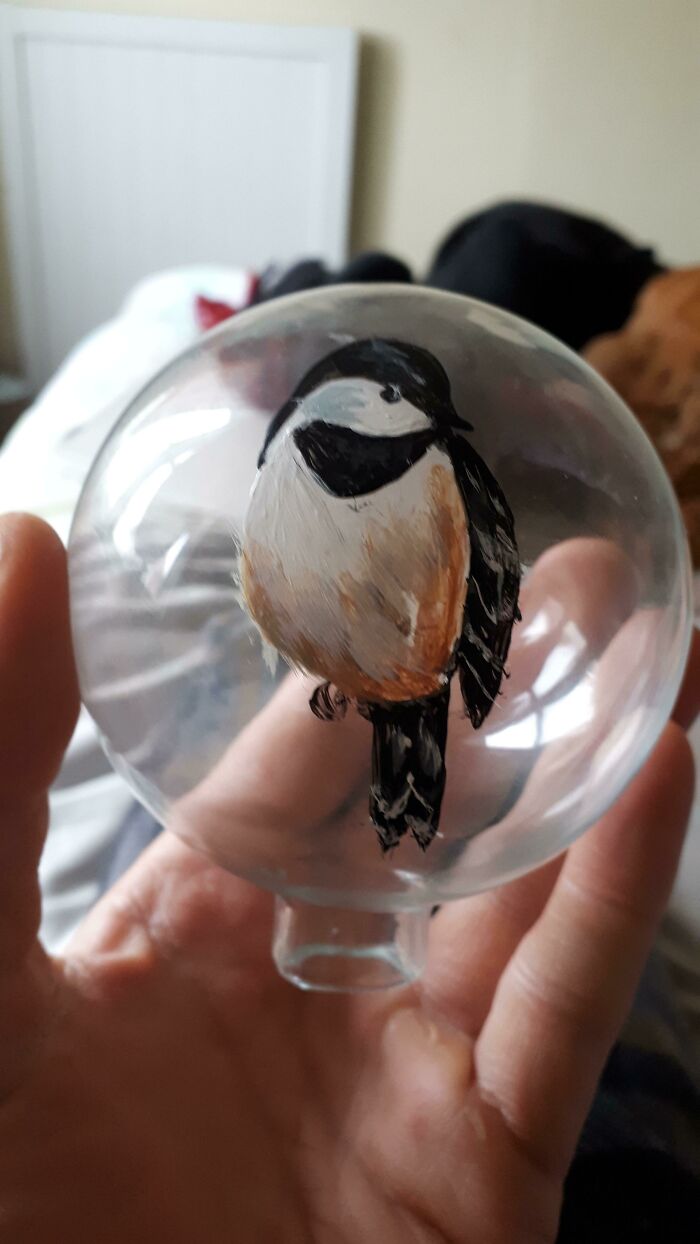 #30 I Didn't Follow The Pattern
---
Related Articles: