Here in this gallery, we are presenting 30 photos of nature in its full glory and magnificence. In This Subreddit group is a place where magical photos of nature are shared by people all across the world. From wild reindeer running under the northern lights to a mesmerizing blue snake, nature's beauty is never-ending.
All photos are linked and lead to the sources from which they were taken. Please feel free to explore further works of these photographers on their collections or their personal sites.
#1 Finalist photos of the photography Comedy Wildlife Awards 2019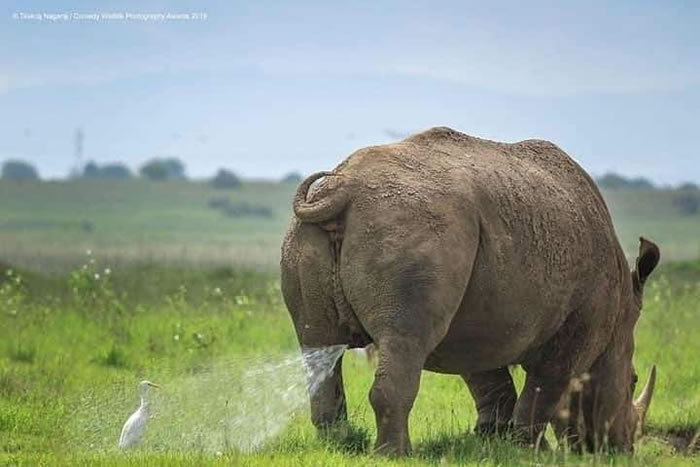 Image Source: copitamenstrual
#2 In case anyone is wondering what happened to the dinosaurs, here's a baby blue heron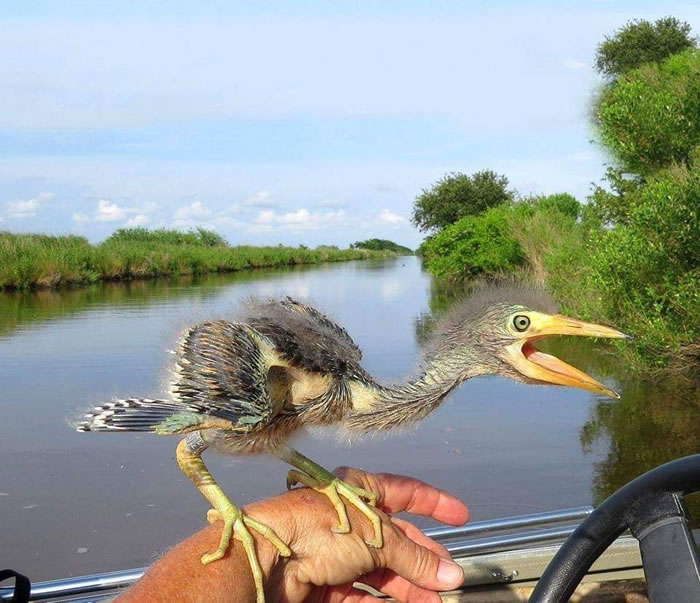 Image Source: Jakunai
#3 An endangered Australian sea lion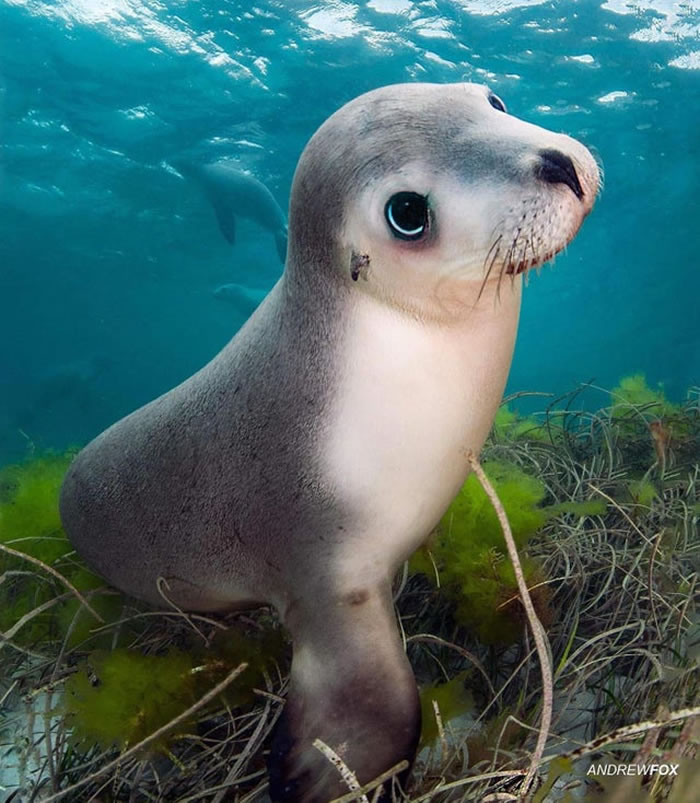 Image Source: d3333p7
#4 Not all bees are yellow and brown. This is a northern blue banded bee.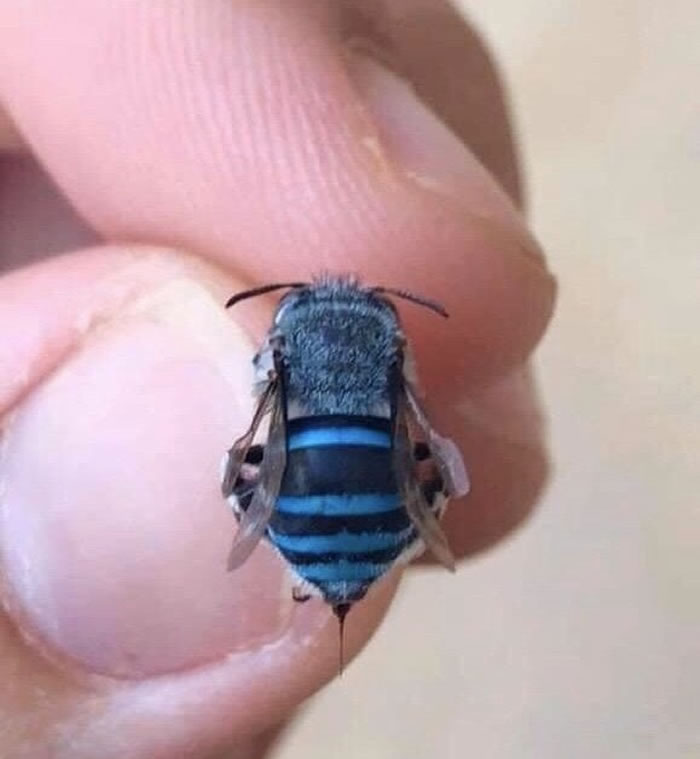 Image Source: Kelly240361
#5 Touching North America and Europe at the same time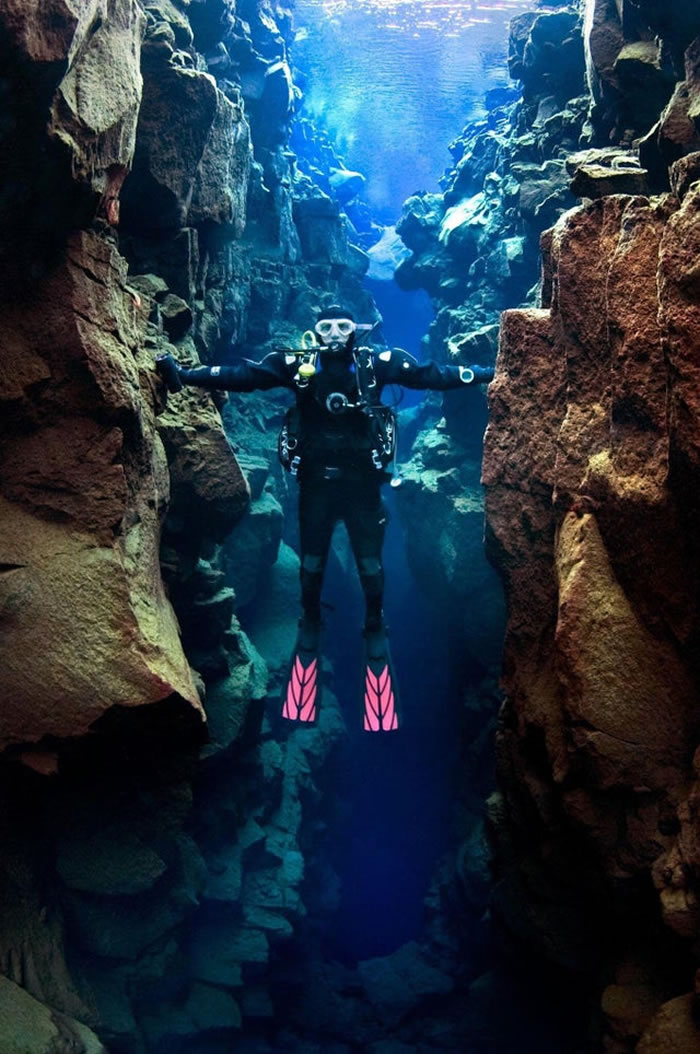 Image Source: Khrime
#6 Photographer captures the real-life Jaws image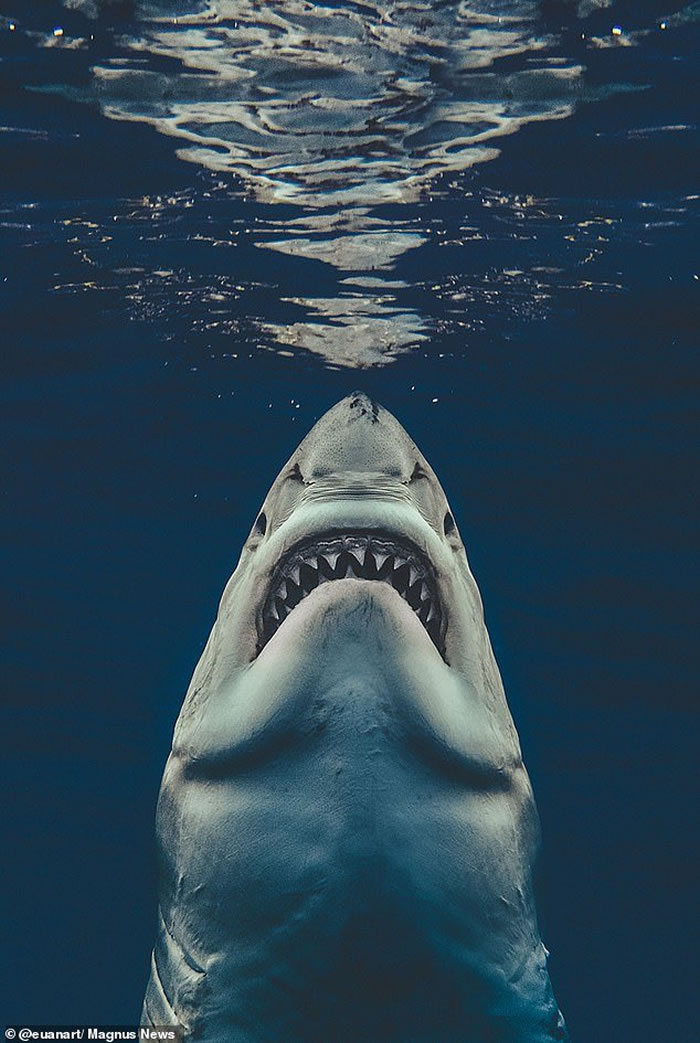 Image Source: lakebythesea
#7 Zoom in on this leaf. Trust me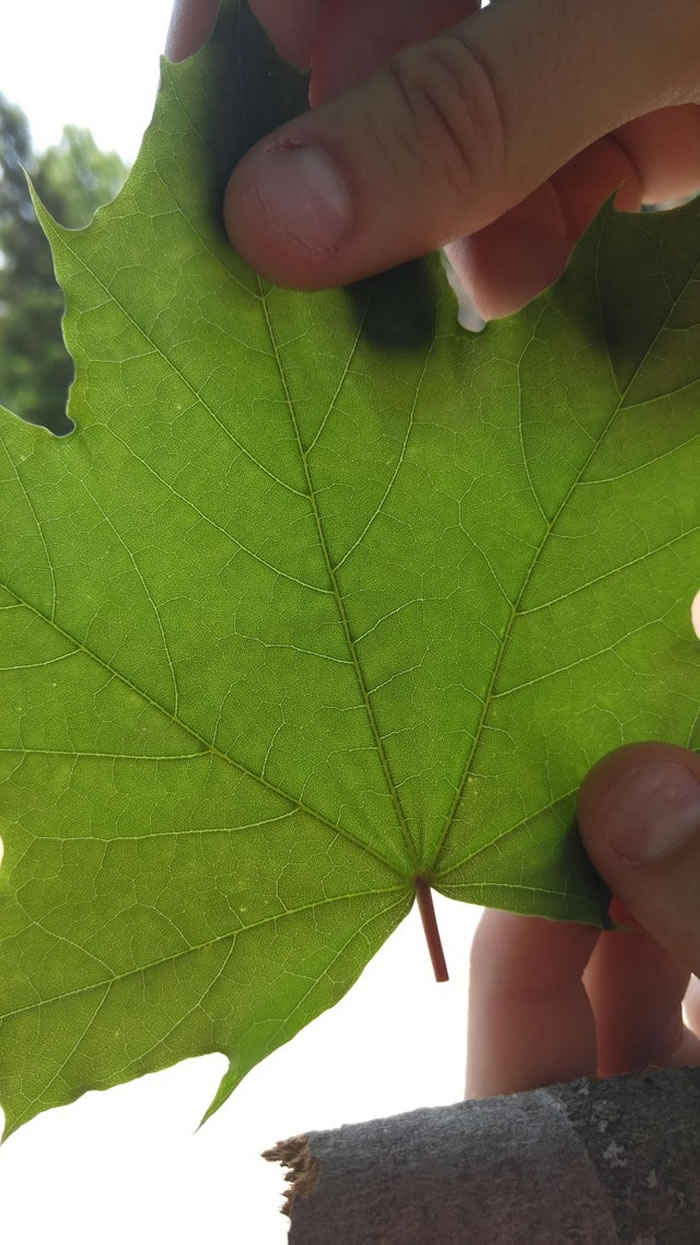 Image Source: stocksrcool
#8 An absolute unit of a mountain lion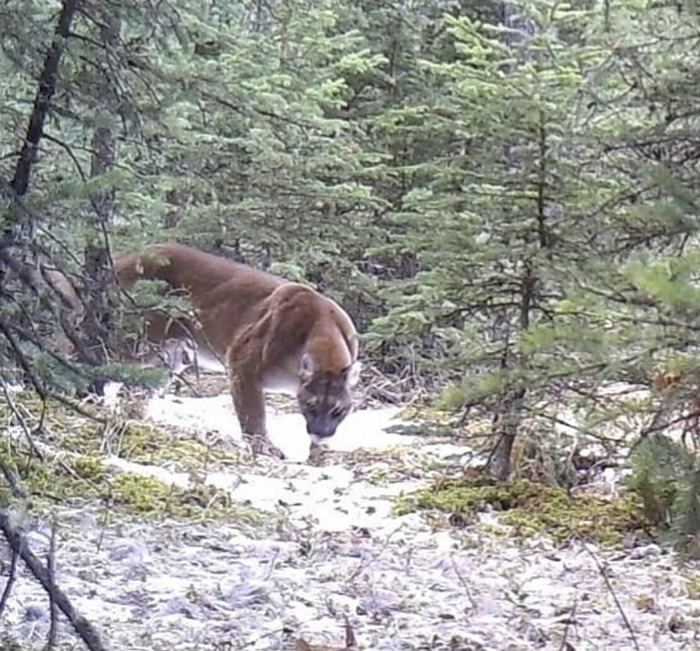 Image Source: De_fau_lt
#9 Eclipse December 26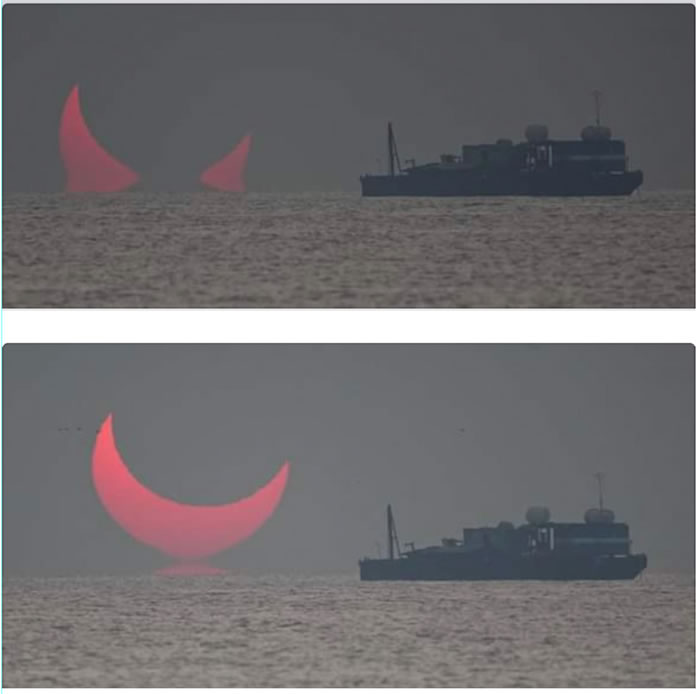 Image Source: Jakdracula
#10 Ice Eggs – This rare phenomenon occurs when ice is rolled over by wind and water (Northern Finland)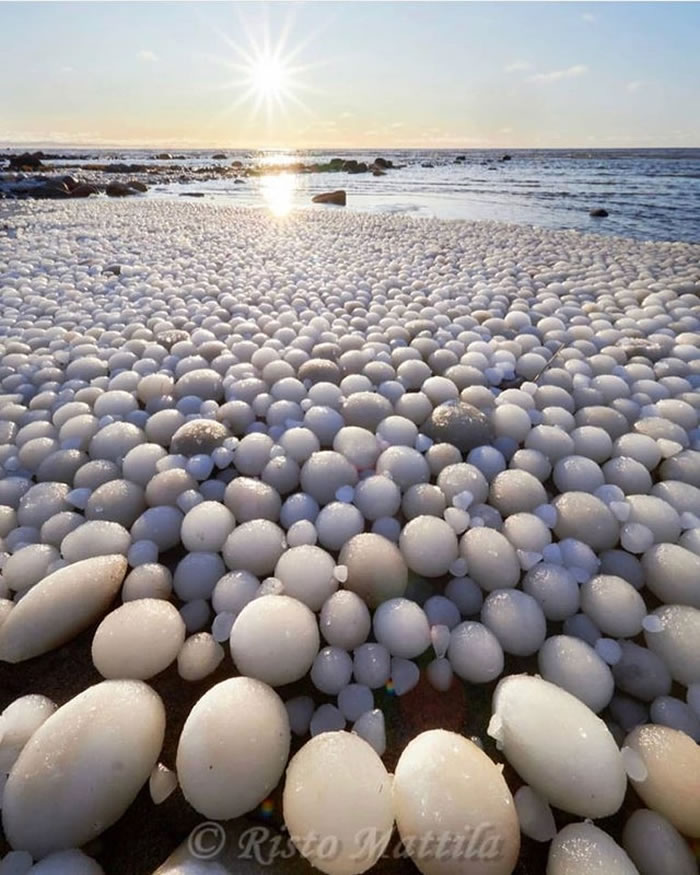 Image Source: ThePoorAlwaysLose
#11 A mummified dinosaur in a museum in canada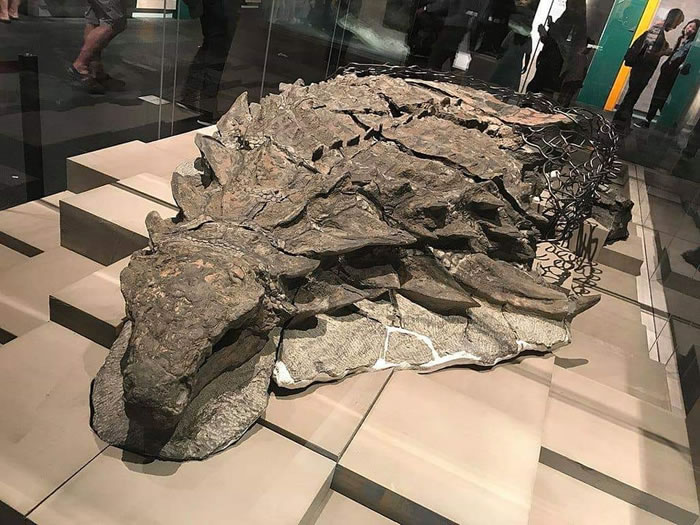 Image Source: LongDongBigBong
#12 The moon rising over a hill in California that is engulfed in a wildfire looks really eerie.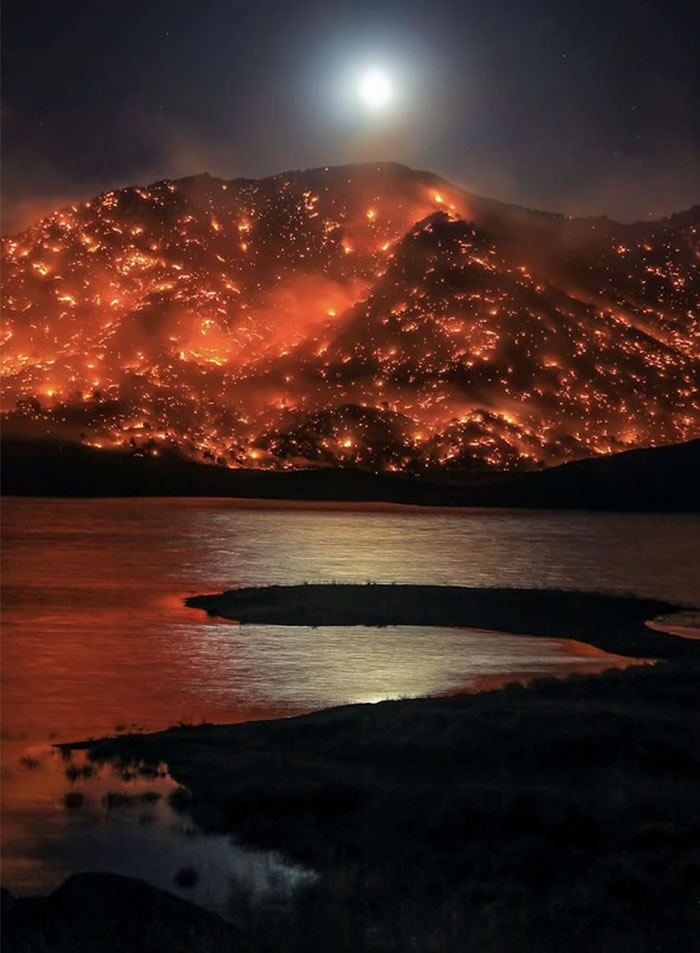 Image Source: hominoid_in_NGC4594
#13 Really cool grasshopper spotted in a backyard in S.E. Michigan.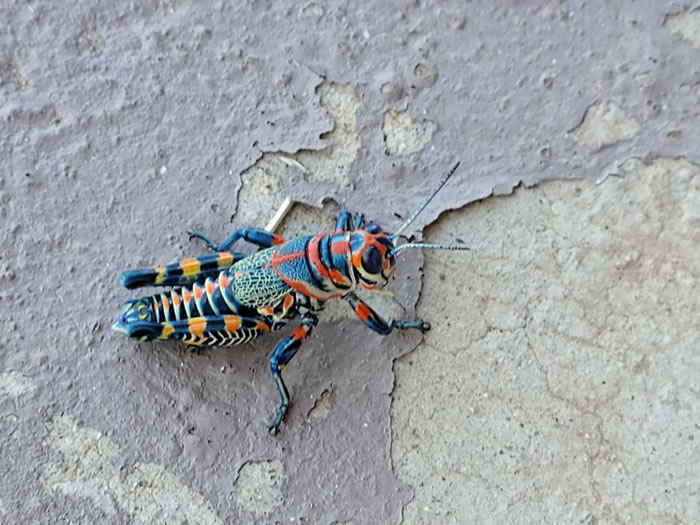 Image Source: dosangst
#14 Cardinal showing off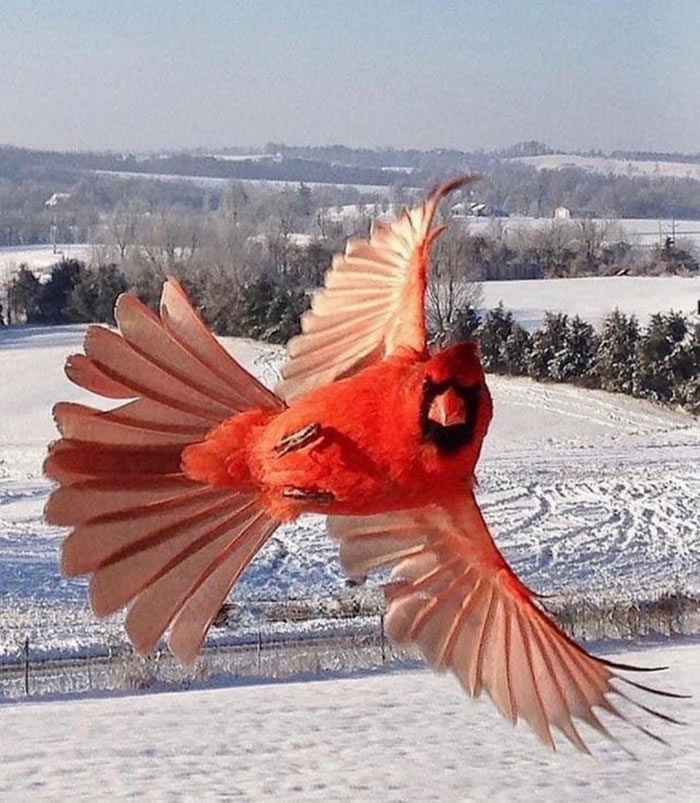 Image Source: yourstrulyjarjar
#15 COVID19 lockdown has cleaned the air over Nepal, So much so that for the first time in many years, Mt. Everest can be seen again from Kathmandu Valley (200km away)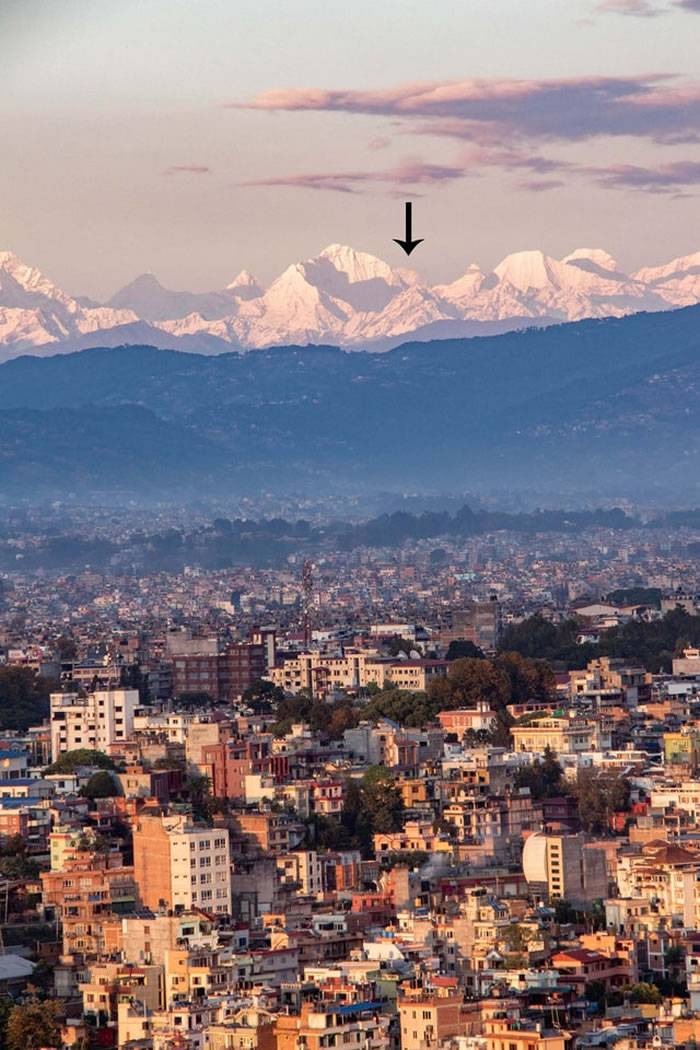 Image Source: u/[deleted]
#16 A rare Irrawaddy Dolphin, only 92 are estimated to still exist. These dolphins have a bulging forehead, short beak, and 12-19 teeth on each side of both jaws.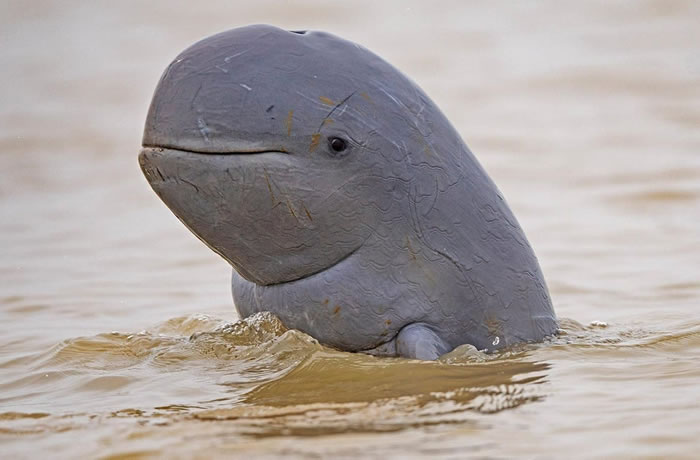 Image Source: ThePoorAlwaysLose
#17 Curious wild fox caught at the perfect moment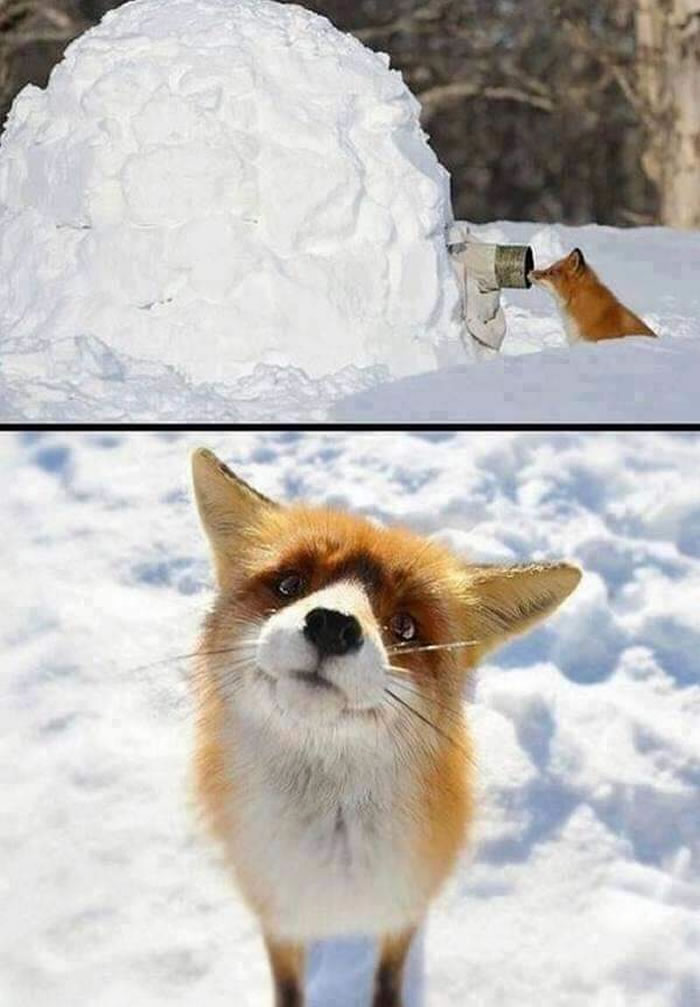 Image Source: willburn61
#18 This caterpillar eating a leaf but all I can see is Squidward's interpretive dance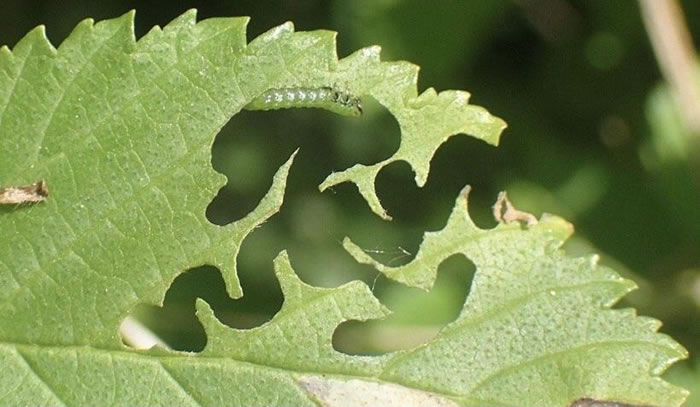 Image Source: MTPokitz
#19 A charging Rhino is the most intemidating thing ever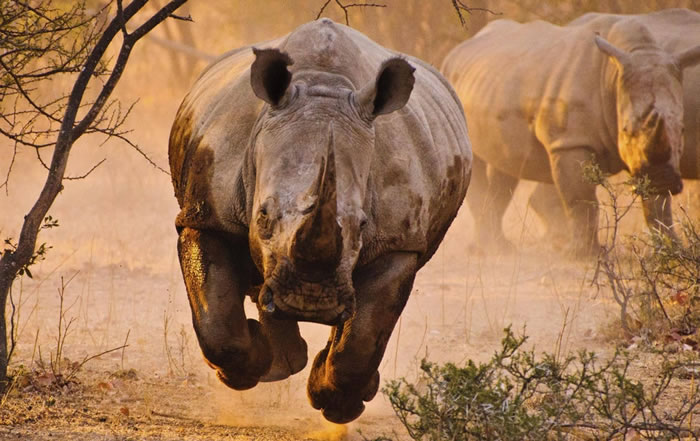 Image Source: Wridelbrimpf
#20 Hummingbird Nest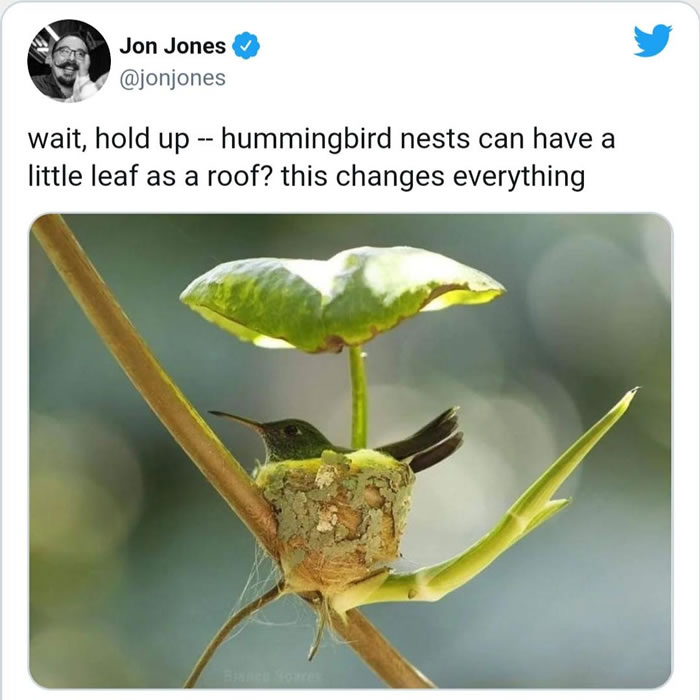 Image Source: MistWeaver80
#21 The valley of 72 waterfalls, Switzerland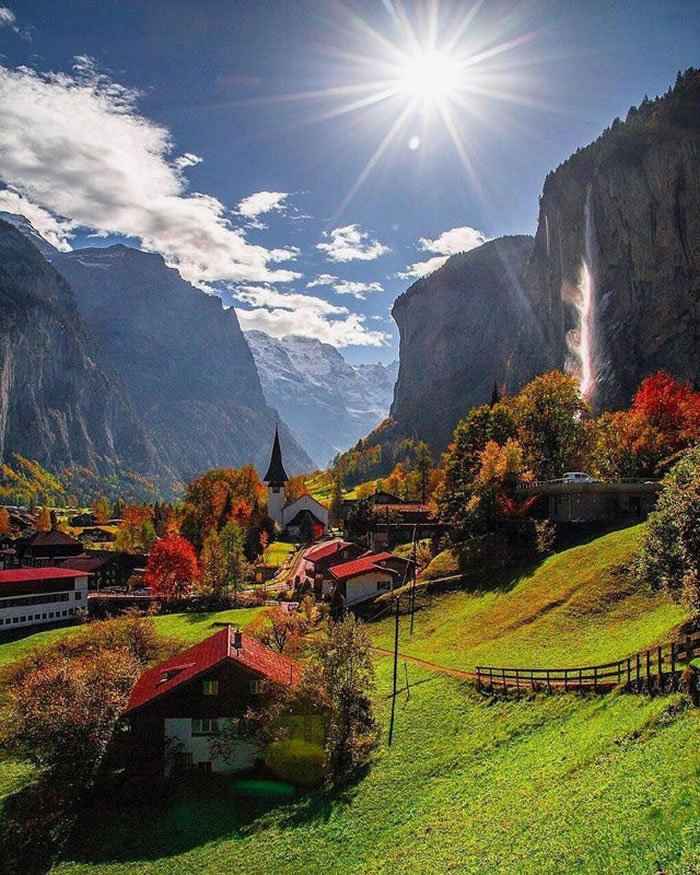 Image Source: u/[deleted]
#22 Black Rain Frog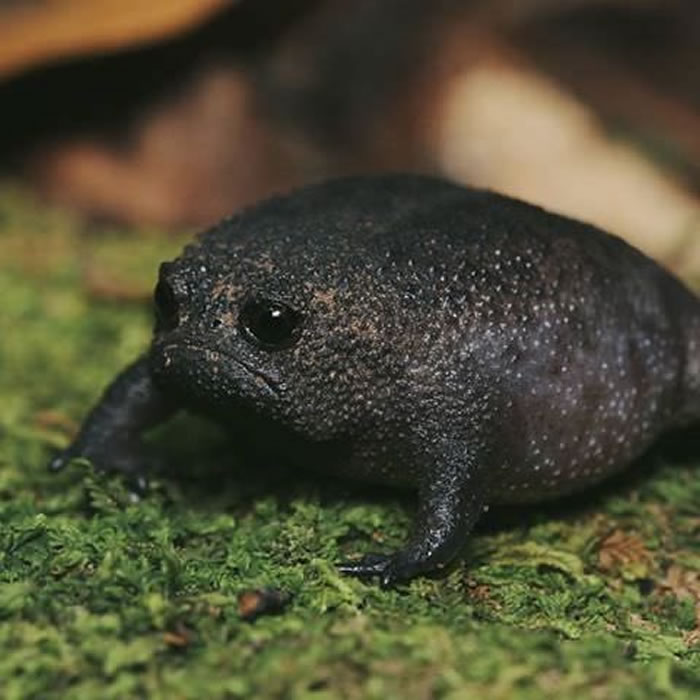 Image Source: Nic0487
#23 A Blue Jay and a Cardinal have a little confrontation. Both birds can be found in North America.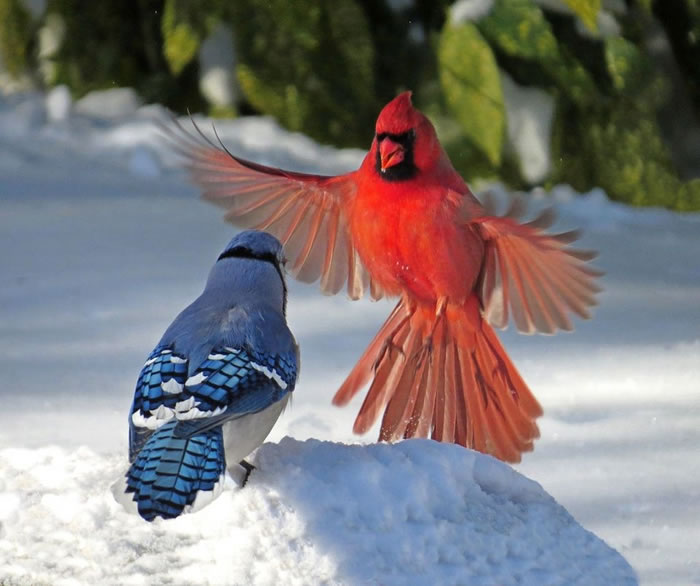 Image Source: KoopaTheParaTroopa
#24 The Harpy Eagle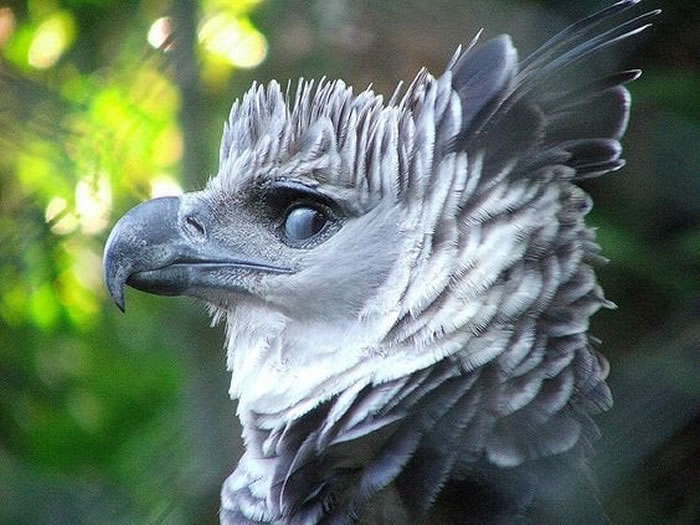 Image Source: piefordays
#25 A 12 million year old praying mantis encased in amber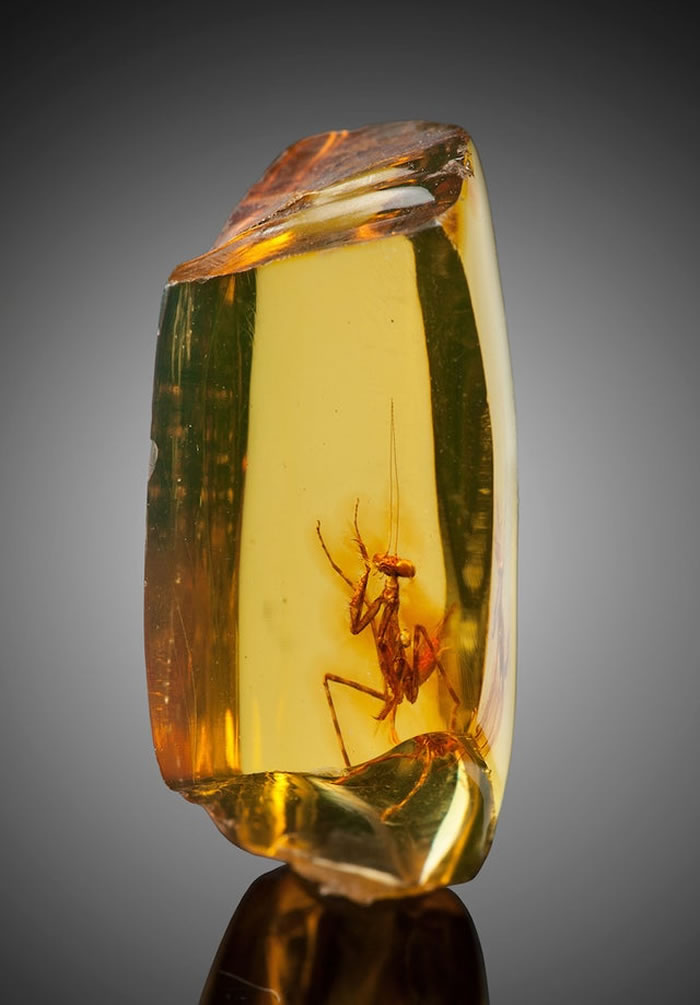 Image Source: u/[deleted]
#26 Tusk of a woolly mammoth most likely killed by ancient hunters,Siberia.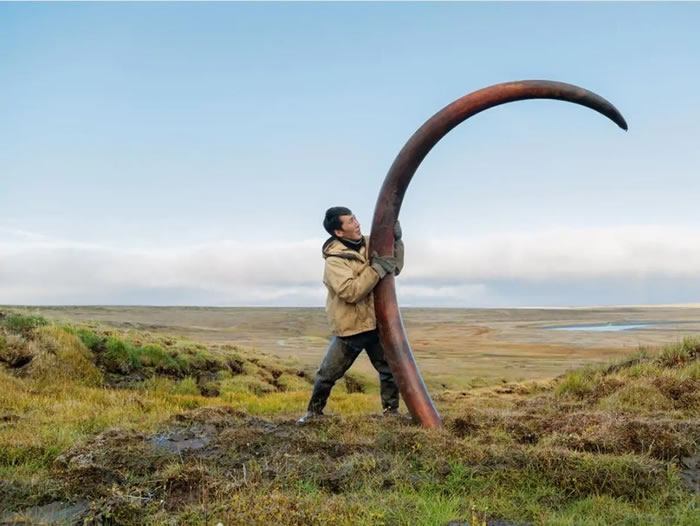 Image Source: lowchan_r
#27 Baby Swordfish, crazy this little guy can grow to be over 1000 lbs~!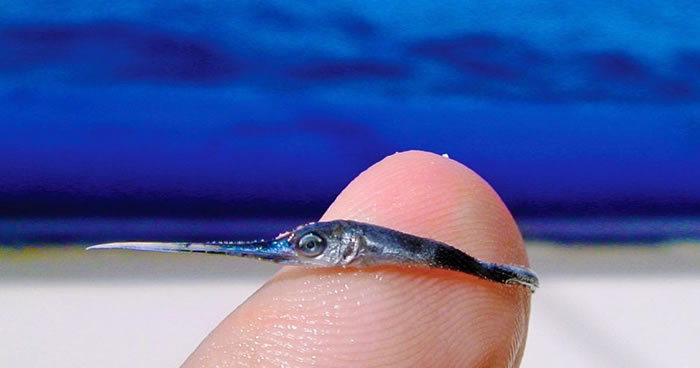 Image Source: imSilv
#28 My wife found this tiny skink in our garden, some much needed brightness on a grey, smoky day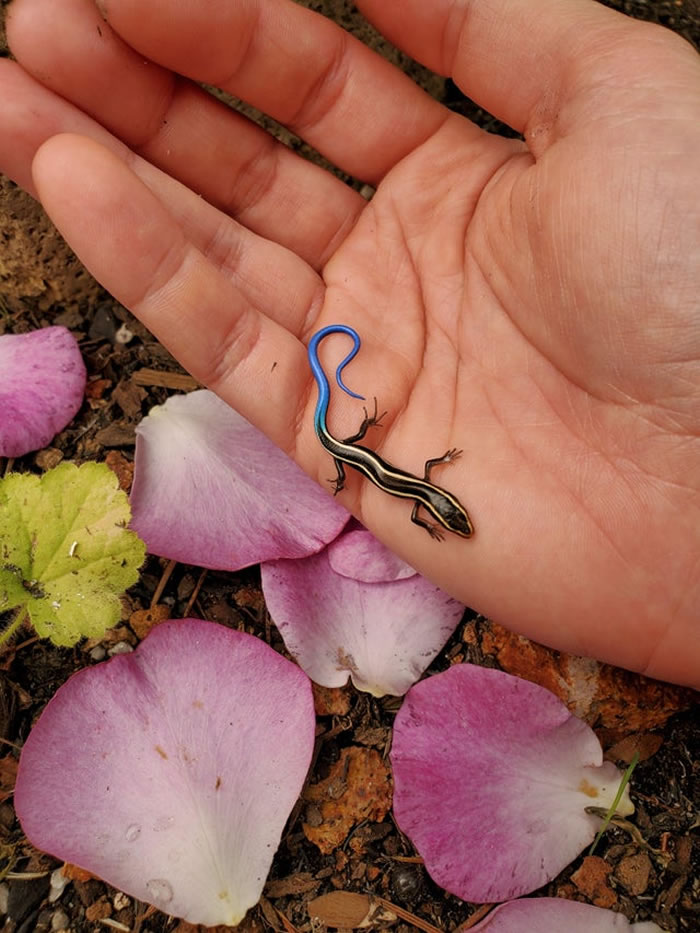 Image Source: icantspeakesperanto
#29 This Is What Lions Look Like In The Rain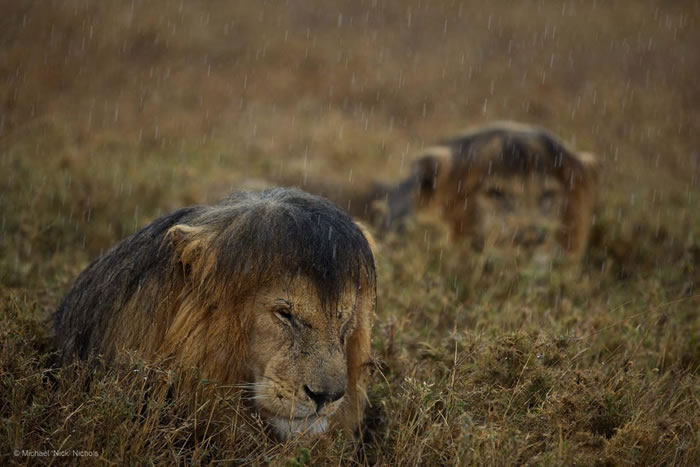 Image Source: mtlgrems
#30 Baby snapping turtles look just like little dinosaurs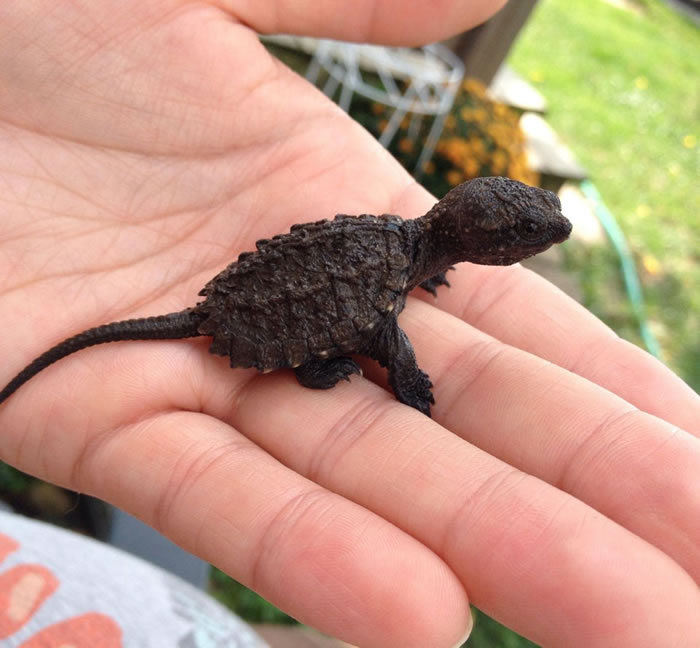 Image Source: Brick_in_the_dbol
---
Previous related articles: