There is this never ending love, you can even call it as lust when it comes to lenses and photographers. The Prime lenses, Telephoto Zoom lenses, and the Ultra wide fish eye lenses or the super power macro lenses, they have plenty to ponder on and to dream upon. But a photographer has to accept the fact that he cant be a master of all, remember always try to choose a lens taking into consideration the interest of photography. Not every lens would suit your kind of photography. The least said a clever photographer would invest on the lenses rather than the camera body itself. Here we wanted to kindle the photographer in you so we have put you the best lenses in business. Yes only the best!
Improving upon one of the most celebrated lenses in the Canon EF line is no easy feat, but Canon has done just that. The all-new EF 70-200mm f/2.8L IS II USM increases the speed, performance and optical quality of the EF 70-200 f/2.8L IS USM while maintaining all of the characteristics that have made it a legend for professionals and advanced amateurs alike. Fantastic image quality and super sharp crisp pictures guaranteed.
Optimized for FX-format D-SLR cameras but equally at home on any Nikon DX-format D-SLR, this updated classic with a fast maximum aperture is ideal for everyday shooting, perfect in low lighting situations and great for producing images with beautiful background blur (bokeh). This lens is currently the best Nikkor 50mm lens for general still photography when shooting from f/2.0 and above. The stellar performance of this lens matched with its relatively low price and its ability to auto focus on Nikon's lower model dSLRs makes it a hands-down winner.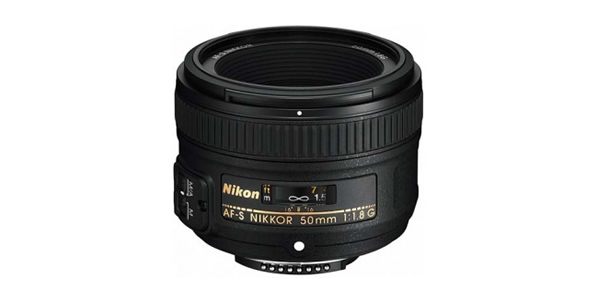 The 50mm f/1.4 standard lens is a terrific choice for both casual and professional photographers. The lens is outfitted with two high-refraction lens elements and new Gaussian optics, which combine to eliminate astigmatism and suppress astigmatic difference. Think before you go for it because, the f/1.8 is a wonderful lens but this 50mm f/1.4 is just exceptionally serious!!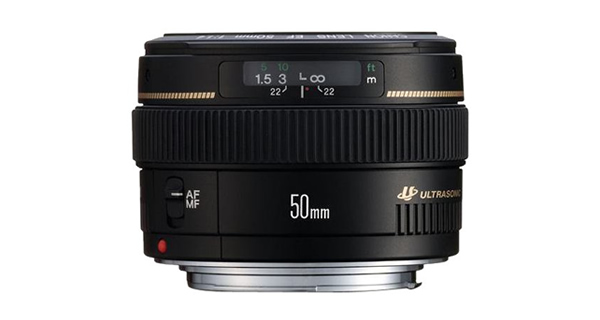 With a compact, lightweight design, the AF-S DX NIKKOR 35mm f/1.8G provides the high reproduction capability and picture quality for which Nikkor lenses are renowned at an affordable price. People say this lens is just phenomenal so everyone should own this lens in addition to all the lenses that they already have. (even if they already have the 50mm prime lens)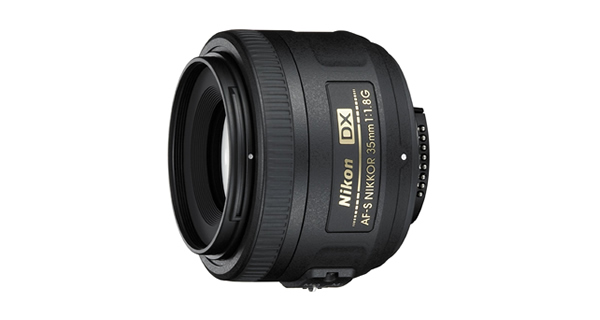 Canon's newest "L" series lens is its first mid-telephoto macro lens to include Canon's sophisticated Image Stabilization. With the highest quality optics available, combined with near-silent Ultrasonic focusing and life-size close-up capabilities without an adapter, the EF 100mm f/2.8L Macro IS USM is simply unrivaled. Fantastic for Outdoors, this lens will provide unique opportunities in allowing one to go for complete hand-held shots of bright-lit subjects, especially if you have a full-frame sensor.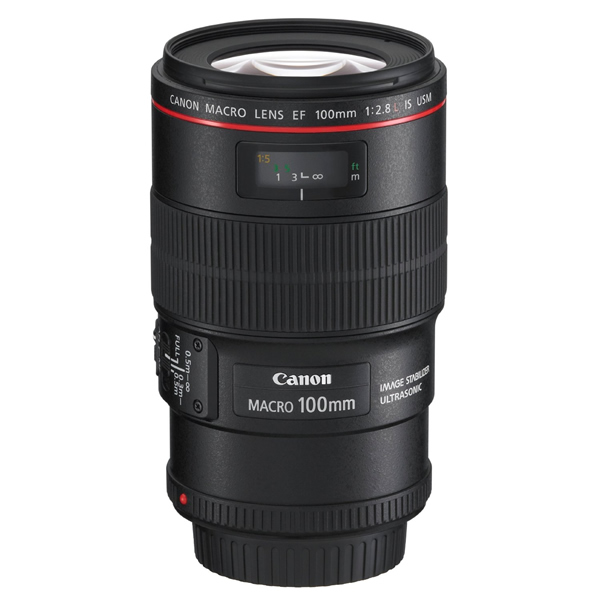 Meeting the ever-increasing demands on image quality that digital photography brings, the redesigned EF 24-70mm f/2.8L II USM is the latest update to the acclaimed L-Series of EF optics, re-establishing a new standard for superb optics, high-end durable construction and performance in professional zoom lenses. The casual carry around lens but with a wow factor!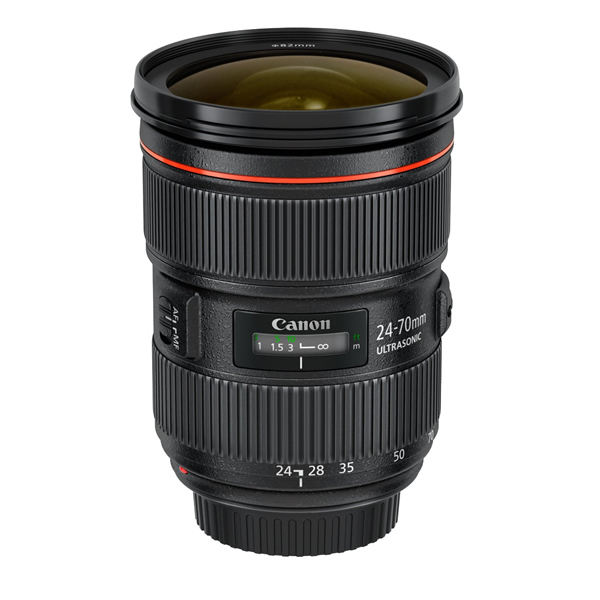 Sigma Corporation adds unique, anti-shake technology to award-winning 17-70mm lens Sigma announced the new Sigma 17-70mm F2.8-4 DC MACRO OS HSM. This large aperture standard zoom lens offers an aperture of F2.8 at the 17mm focal length and is ideal for many situations such as portraits, sports, macro and general photography The OS (Optical Stabilizer) function offers the use of shutter speeds approximately 4 stops slower than would otherwise be possible. Sigma has provided you a successful cost-effective way to enjoy your wider surroundings.
The Sigma 150-500mm ultra-telephoto zoom lens covers a telephoto range of up to 500mm, letting you bring almost any subject close for short-perspective shots. The lens employs Sigma's original Optical Stabilizer (OS) function, which gives you access to shutter speeds approximately four stops slower without blurring the image. This lens is excellent for serious wildlife photography, a great "out-of-box" experience with accessories, and will serve the most for a long time.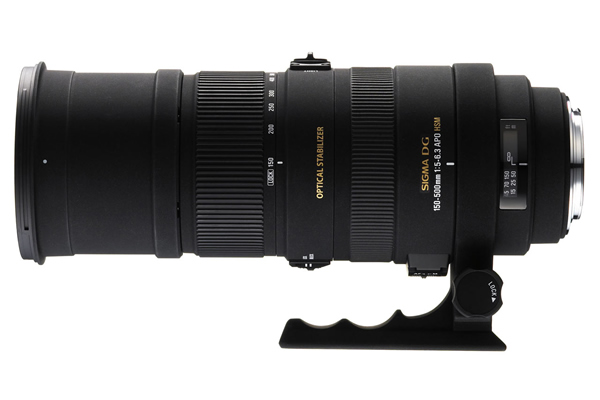 The acclaimed Tamron 18-270mm VC ultra zoom for APS-C format DSLRs has reached an astonishing new level of compactness, performance, and speed with the addition of PZD (Piezo Drive), an innovative ultrasonic autofocus motor based on an advanced piezoelectric design. For people who wants to shoot anything and everything, a great versatile lens. An ultimate walk around lens which will definitely stay in your camera most of the time.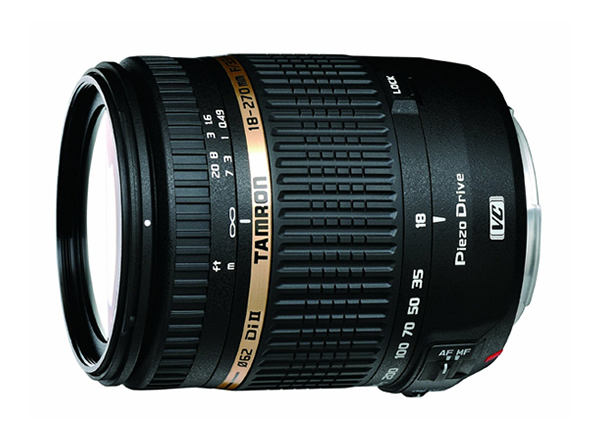 The Tokina 11-16mm f/2.8 AT-X116 Pro DX II Digital Zoom Lens (BIM) is an ultra-wide angle lens designed for Nikon cameras with a fast f/2.8 aperture for better photography in low-light situations. This lens has a slightly shorter zoom range to maintain optical quality at wide apertures. A fantastic lens for your crop body.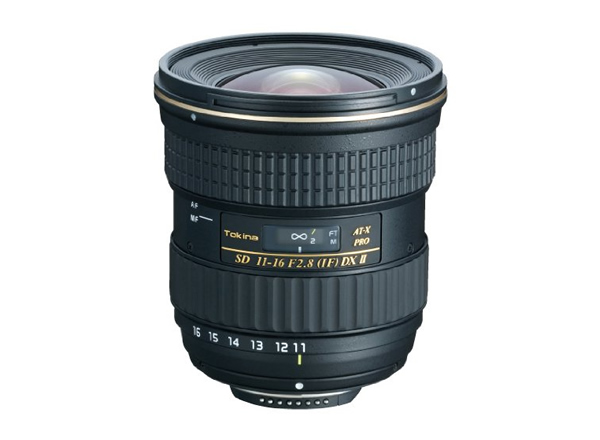 You may be interested in the following related topics :