An another Ultimate Ebook for Portrait Photography from DPS. I am sure this material would be very helpful for aspiring photographers.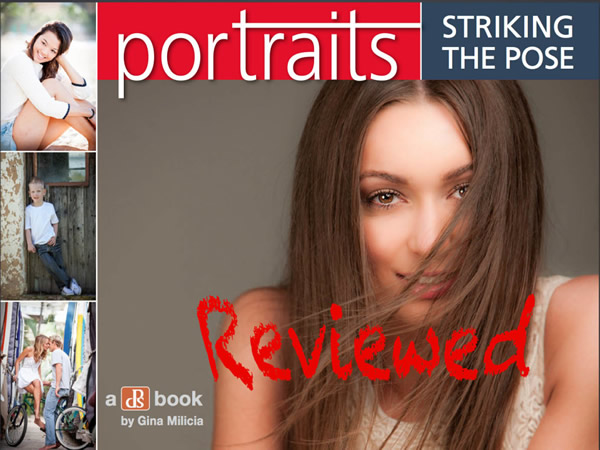 Posing is something that can make or break a portrait.
Do it badly and your subject looks awkward and the resulting image is spoiled (and quickly deleted).
Do it well and your subject will be at ease and their true character will shine through.
As a portrait photographer (at any skill level) it's your job to make sure the people in your viewfinder are positioned perfectly and comfortable in front of the camera.

What do we cover in this eBook?
As with Gina's other portrait eBooks, Portraits: Striking The Pose is broken down into three main sections
The Rules: The golden rules of great poses. Using visual cues, praise, energy and authenticity and much more.
The Gear: Whilst covered more comprehensively in Making The Shot, Gina will remind you what sort of gear you should be looking for to capture great portraits.
The Way: The most in-depth section of the book. Gina will show you how she connects with people, organises and directs like a pro. She then dives into the specifics of different posing scenarios (men, women, couples, groups) with loads of examples for you to refer back to again and again.
What you'll discover in this eBook
Gina often talks about giving your portraits heart and soul and from the very first chapter you'll discover she's put both in every single page of this eBook. Everything she knows about posing is right there at your fingertips
Best of all it's actionable, it's inspiring and will help you become a much better portrait photographer, no matter what your level of experience.
Here's a peek inside: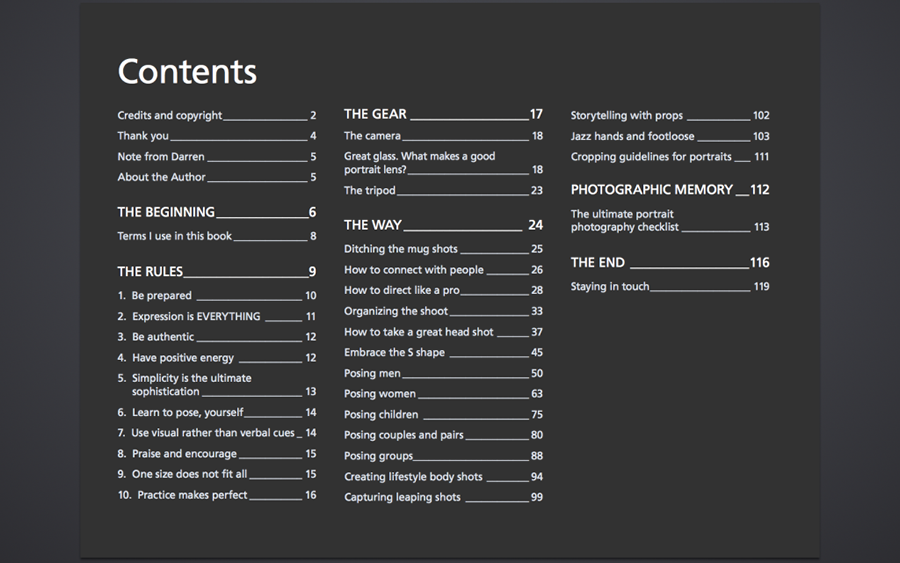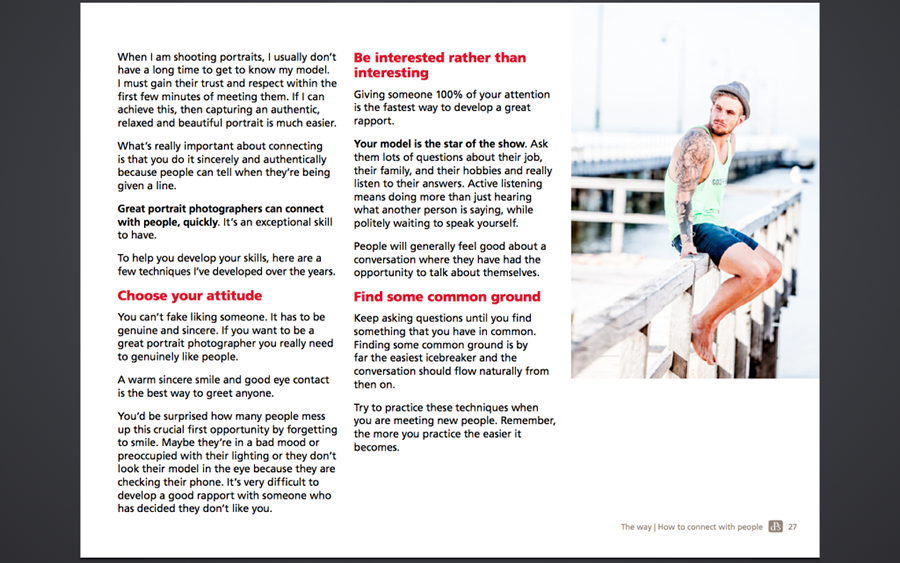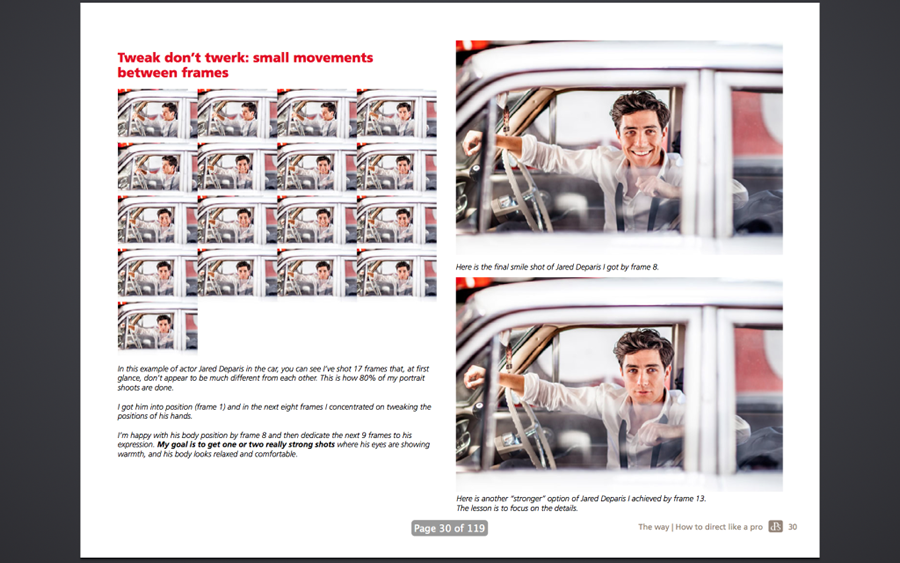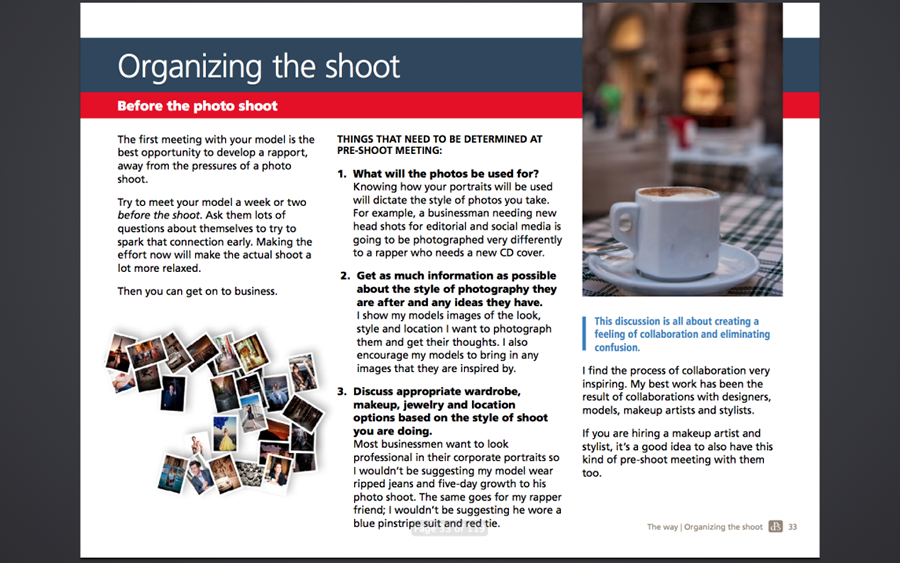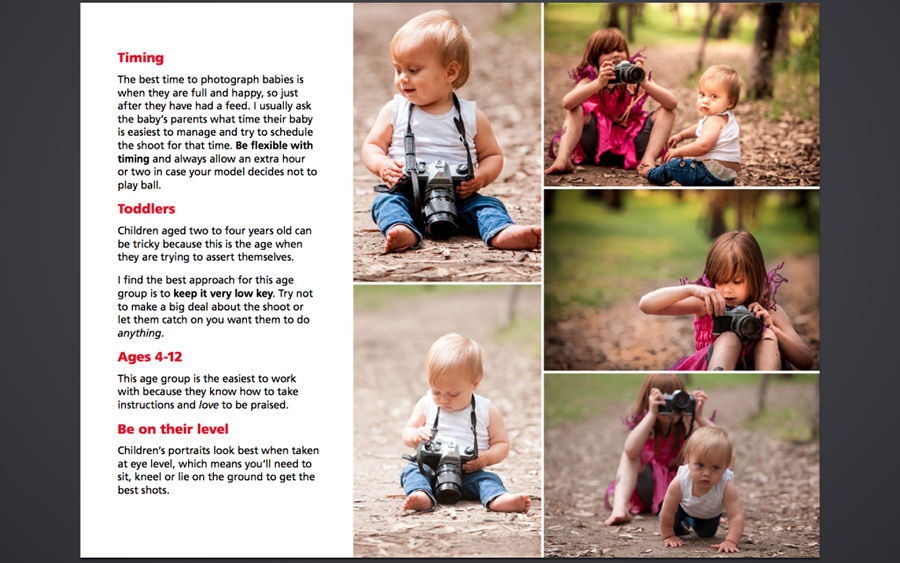 What others are saying about Portraits: Striking The Pose
I just wanted to swing back here and let you know that last week I was asked to photograph my niece (16) and was very worried I wouldn't be able to pose her in a way she'd want to be photographed.Reading this book gave me the confidence I needed to work with her and let me approach the shoot knowing what I wanted to do. The printables were a life saver. Between each setup I'd show her a pose and she found being able to visualise what I was asking her to do helped a lot. The results of her beyond anything I expected and now all her friends want me to photograph them too! I just became the 'cool uncle'! Thanks. – John Warren
I can see that what I'm learning is already improving my portraits but what excites me most is that I took a photo of my wife that she's proud to show her friends! She normally doesn't like photos of herself but today she uploaded it to Facebook – something I've never known her to do before. Thanks DPS and Gina! – Brad Granger
I recently spent $300 on a 'posing manual' from a well known photographer and while I learned quite a bit from it I got way more value from reading Gina's eBook today. Best of all – I spent well less than a tenth of the price! Thanks DPS. – Beth Thompson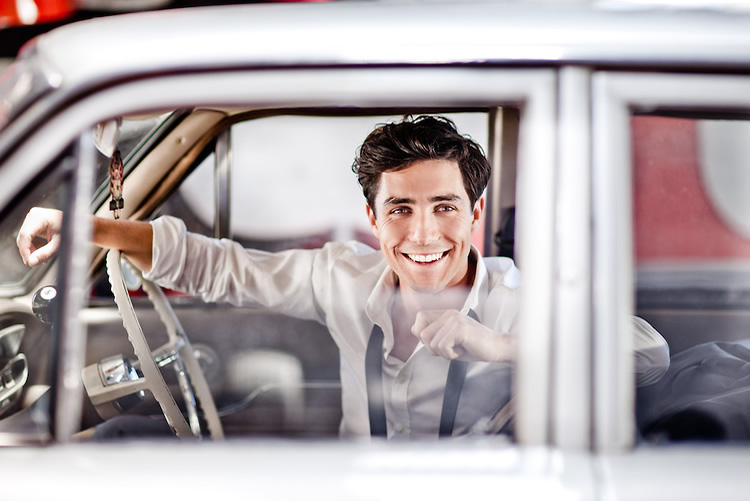 Download Your Copy Today
Let's put an end to the awkward poses and embarrassing moments of portrait photography forever.

You may be interested in the following related articles: