Here is an another amazing Ebook from DPS by Kelly Kingman. If you want make money through your photography, you should read this book to start. From Going Pro Kit, you will get 3 great resources 91 Pages Going Pro Ebook, 2 Hours of Audio Downloads amd 28 Pages Getting Published in Photography Magazines Ebook.
All the Best!!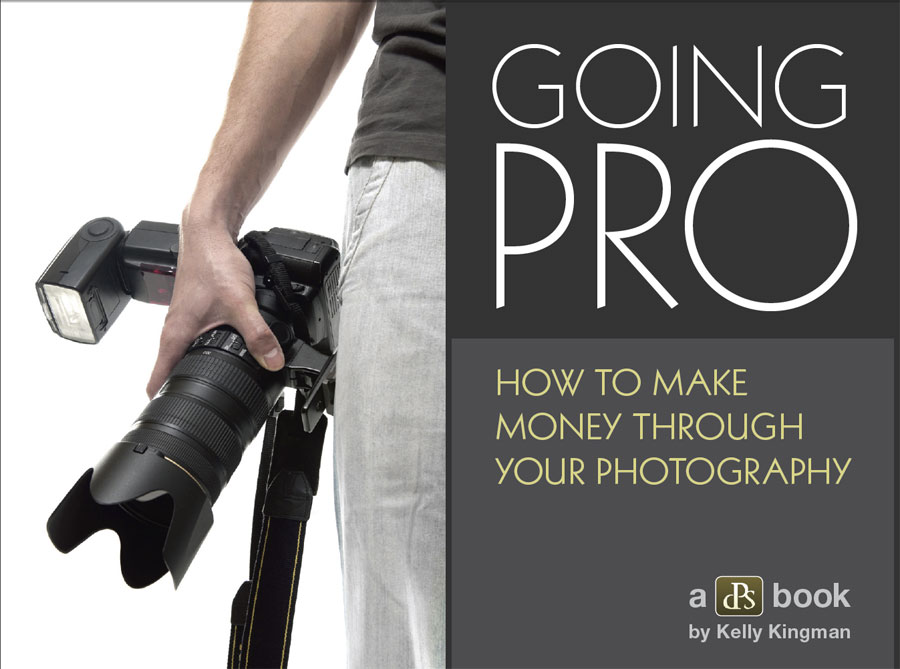 If you've ever Dreamed of Making Money from your Passion, Now's your Chance to Make it Happen
Have you ever heard the words, "Wow. These shots are great! You're good enough to be a professional photographer, you know that?" and wondered if could be so?
Today you can stop wondering if you've got what it takes with this DPS exclusive kit, Going Pro: How To Make Money From Your Photography.
This comprehensive hit has been put together for one purpose, to help you profit from your passion and includes three great resources:
Going Pro: How To Make Money From Your Photography, 91 pages of first-hand experience to help you sell your images the way you want, by experienced magazine photo editor Kelly Kingman.
2 hours of Audio downloads of interviews with pro photography experts Susannah Conway, Charles Borst, Suzanne Sease, and Christina Villaflors.
Getting Published in Photography Magazines, a 28-page practical primer on getting your photos published, by DPS pro Mitchell Kanashkevich

What do we cover in this eBook?
Choose a business model that fits your working style:
Photography as a service, including editorial and commercial assignments.
Photography as a product, which covers fine art, selling prints and stock.
Other options: teaching, phototourism, blogging and more
Kelly explains each option, shows you how to get started, and profiles experts who work in the field:
Buyers of photography at publications, ad agencies and design firms.
A progressive New York City gallerist and a fine art photographer
A photography marketing consultant and a stock photography consultant
The top-selling microstock shooter in the world
A successful landscape photographer who turned his love of nature into a second career.
And many more.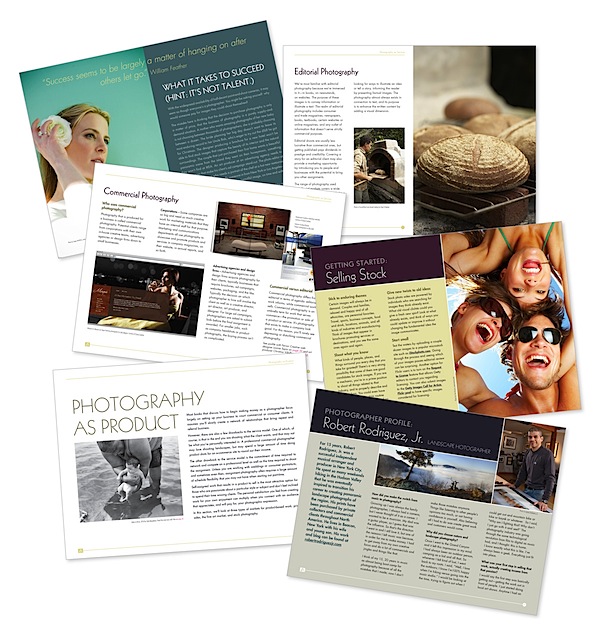 The second part of the ebook walks you through the process of selling your work:
Understand the basics of marketing.
Prepare a professional portfolio and website.
Choose your speciality.
Learn the secrets of selling photography services.
Master the art of selling your photographs.
In the final part of this practical ebook, Kelly provides access to scores of her favourite resources. An invaluable tookit, this section will point you to:
Resources for protecting your work
Consultants and associations
Promotion and presentation tools
Art fairs, contests and juried shows
Portfolio review services
Books, courses, and more.
Samples Pages from Going Pro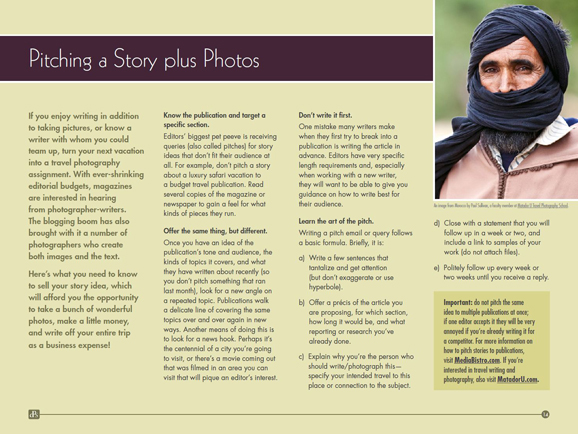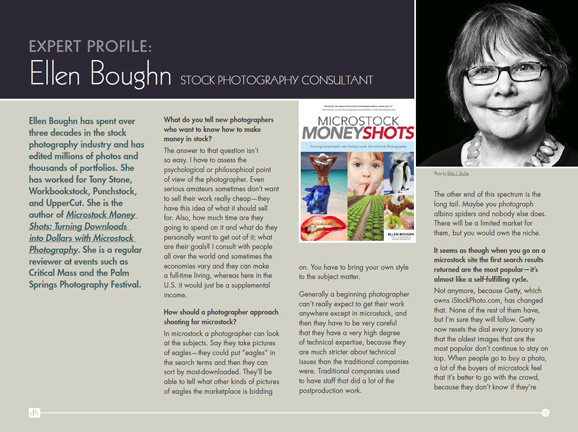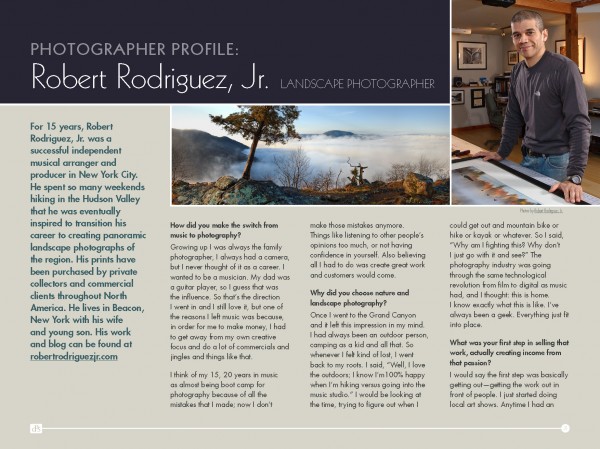 Download Your Copy Today
Download Going Pro: How To Make Money From Your Photography, the four audio interviews, and Getting Published in Photography Magazines right now for just $49.99.

You may be interested in the following related articles: