If you want to up your level of creativity with your next photo art project, there are lots of different types of effects that you can use to create stunning imagery.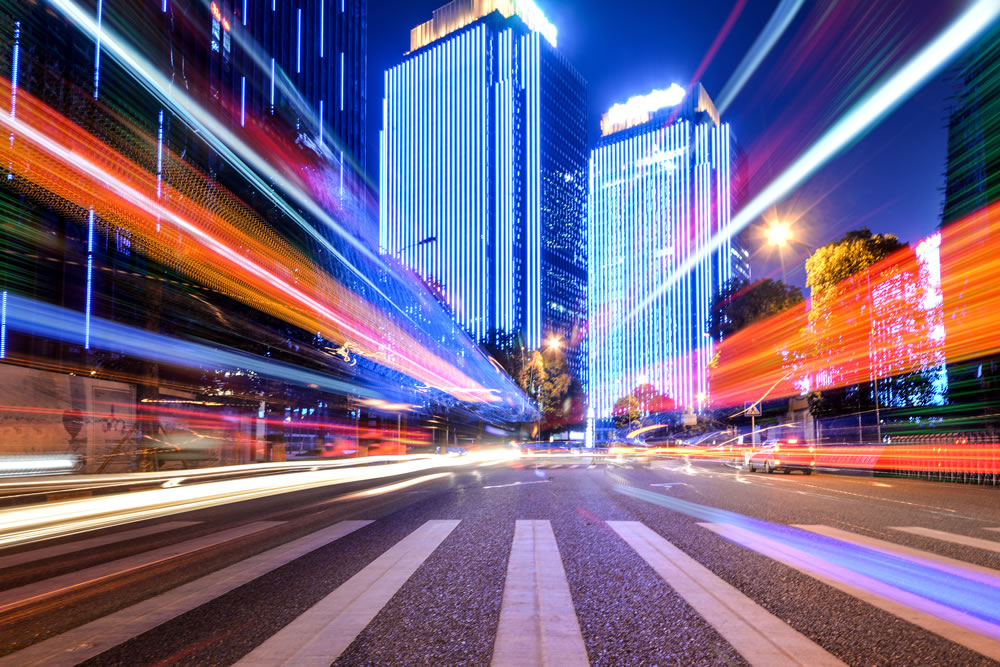 Here are just five cool photo effects that you should try out.
#1 Light Painting
While there are plenty of fantastic effects that you can try out on your photos after you have taken them using editing software, you might want to consider trying some cool effects as you take photos.
One simple technique that results in wow-factor photographs is known as light painting.
It involves taking a photo in the dark using a light source like a flashlight.
You keep your camera still and take a picture of a moving light source while using a long exposure.
To pull off great effects, you will need a tripod and a camera that has a very slow shutter speed, as well as a flashlight or another type of light source, like a glow stick or an LED hula hoop, that you move.
You can try simple things like spelling out words through the movement of the light source, which will be captured in full by the camera, or any other type of light spectacle.
Give light painting a go. You will be amazed at the cool effects that you can create.
#2 Glitch Effects
While glitches are bugs that can end up making images on screens of devices look distorted and hard to make out, when you use BeFunky's glitch effect, you can turn modern photographs into retro shots with the ideal amount of distortion to create some really cool designs.
There are various types of glitch art effects that you can apply to photos, such as classic glitches to give your image a jagged feel, and distorted glitches, which combine jagged lines or waves, static-looking visuals, and manipulated colors.
Play around with different glitch effects for your next art project to see what kind of striking imagery you can create.
#3 Artistic Filters
Using great editing software, you can use a variety of artistic filters to add a dose of coolness to your next art project.
For example, you can transform photographs into stunning watercolors, oil paintings, sketches, or even cartoons.
You can also add effects to create art styles like impressionism, pointillism, and pop art.
By trying out different customizations, which are powered by AI technology, you can end up with striking imagery of professional quality.
#4 Background Remover
You may have used a background remover before, but you might not have used it to its fullest extent.
Using the tool on a photo editing platform you can easily remove the background of any photograph with one click.
You can then replace the background with a color or another background in order to completely transform your images.
It is worth spending some time playing around with different backgrounds once you have used a background remover tool, as you can come up with some really cool designs.
#5 Silhouette Shots
You can use some photo editing software to create silhouettes, but nothing beats taking a silhouette shot with your camera yourself.
You will achieve a silhouette effect by taking a photo of a person or object against a very bright sky, or another bright background.
To pull off a silhouette shot, you will need to choose an angle in which the camera is a little lower than the subject and ensure the light is behind the subject.
If you have never taken this kind of shot before, it is a good idea to try out taking photos of subjects against sunset backdrops.
Check out these playful silhouette photos by the photographer Sulabh Lamba to come up with some inspirational ideas.
Get silhouettes right and you can create some amazingly cool and dramatic shots.
---
Related Articles: