Getting in touch with the interior of your house can turn a dull room into a home where you feel comfortable. Also, if you have visitors, you need to create a space where they feel welcomed, and empty walls don't just do the trick. Unfortunately, decorating your home isn't a simple process. It can be overwhelming as there are many décor styles that you'd want to try. Moreover, hiring an interior designer means added expenses on your part.
Fortunately, other home décor styles are inexpensive, easy to install, and you can have fun while decorating. These décor styles, such as painting, mirrors, and puzzles, won't require you to be a professional or complete it all at once, so you can do them at your pace. In the end, you'll still refresh your space and make it as good as you wish.
This article discusses some of the inexpensive décor ideas below: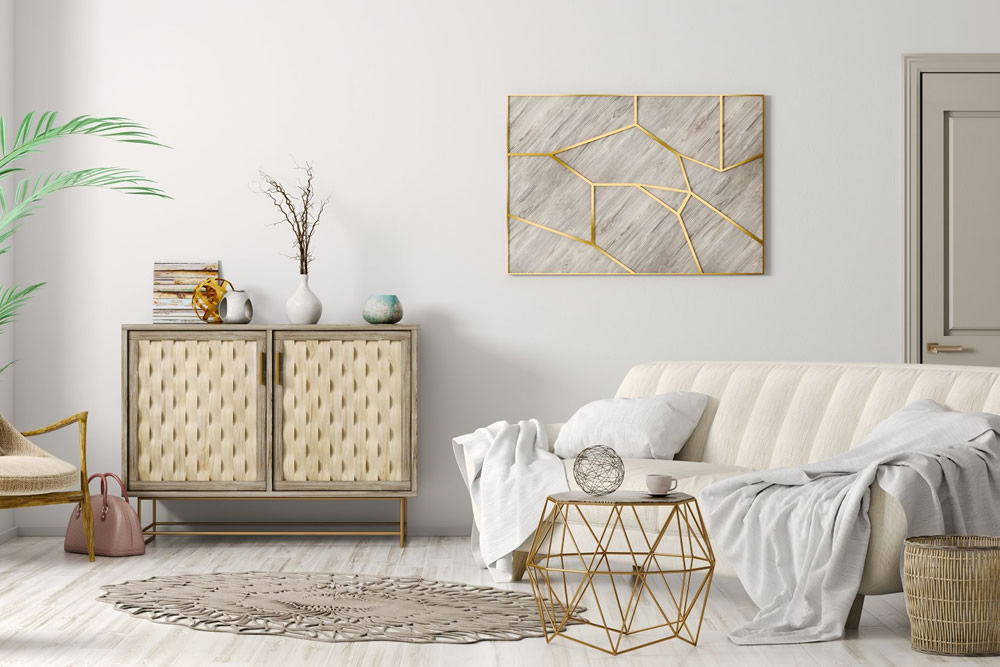 1. Use custom puzzles
Most people think jigsaw puzzles are only meant for children, problem-solving challenges, or bonding activities. But puzzles offer more than just challenging people to complete it; it's an interior décor component.
First, puzzles are clean and appealing to the eye, and you can use them anywhere in your house, exterior or interior.Secondly, anything can be made into a puzzle. This means you can get puzzles of landscapes, animals, people, and other artworks to complete. So, you're not restricted to only one puzzle style all the time. Moreover, some companies can give you custom jigsaw puzzles made from your image or other photos of your choice.
After completing the puzzles, you can frame them and hang them on your walls. You can also create puzzle trays and place them on your kitchen or dining room tables. Because you can get some extra jigsaw pieces, you can use them to decorate the fridge, create art crafts, or glue them on lamp shades.
2. Update your window treatment
When you have used the same curtain design all year round, it brings a sense of dullness. So, you have to change them to give your home a new look and bring more life.
On the plus side, there are many affordable window treatment options that you can try out. If you're using drapes or curtains, then consider changing them and using new ones. Also, you can use different sets of blinds, such as a set of roman blinds instead of the curtains, or combine them. Ensure that you use a treatment that'll give your room more natural lights and match the other décor.
3. Add vinyl stickers
Vinyl wall stickers are an excellent wall decoration if you aren't looking for permanent wall decoration. It's primarily used in kid's rooms, but you can use it in any room. They're easy to stick, and you can do it yourself, saving you more money, unlike when using wallpapers. Also, custom designs will allow you to personalize your decoration as much as you like.
One of the best vinyl stickers to try is nature-inspired stickers. This will help bring life to the dullest rooms. You can use cartoon or super-hero-inspired vinyl stickers in your kids' rooms. Since they're temporary, you can also change them whenever you want.
4. Rearrange your house
Sometimes, all that's needed in your house is a slight rearrangement, and you'll have given it a new and improved look. You should move your furniture to a different angle to create more space. Also, you can move the spare light from your room to the living room or swap other soft furnishings and accessories. These rearrangements won't cost you anything but will spruce up your space.
5. Get indoor plants
Getting some greenery around your house is a sign of beauty. Plants can help boost your mental health and also help you connect with nature right inside your house. Therefore, if you want to inject life into your house, consider adding indoor plants.
Incorporating plants is a quick and easy decorating solution and won't tamper with other interior décor components as they don't stick on walls. To brighten table tops or counter shelves, you can style them in groupings of different colors and textures.
Conclusion
Refreshing your house with some interior décor doesn't have to be expensive nor overwhelming to get it right. As discussed in this article, some other ideas are affordable, simple, and you can do it yourself. You can try using them in your space to spruce it up and make it comfortable.
---
Our Related Articles