Cristian Munteanu begins it on a humorous note and slowly unveils his arresting passion towards street photography. One of the finest photographers who has started from the days of film, well seasoned and had gradually grown into an incredible photographer over the years.
In this short interview with us, Cristian shares what he feels needs to improve with street photography, his own style, what he often tries to capture, where did his first inspiration originate and a lot more fascinating words.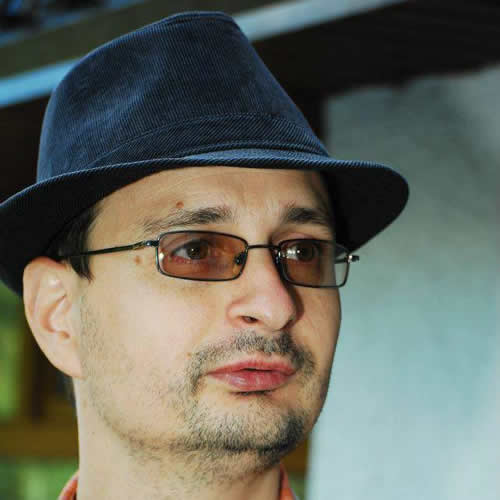 Tell us a little bit about yourself?
I was born on the 23rd of December 1978. It was a heavy winter. My father and my brother were out carol-singing. My mother was receiving gifts or, at least, that is what I like to believe.
I started the art journey with film strips and vinyl discs. Those were the happiest days of my life, I think. Then, reading. A lot. I played football for 13 years. No notable results, however, due partly to my frail figure, partly to my lack of ambition. Results at school became poor. On the other hand, I loved books. On the tram or at home, you could always see me reading my books, instead of my textbooks. I wrote a few dozen poems. Some of them were good. The first were quite embarrassing.
Around the year 2000, I started doing film photography. Three rolls of film during the holiday. I didn't feel a thing, so I didn't continue. Nine years later I bought my own camera for a trip to Athens, a digital one this time. I took about 300 photos. One of them told me that I can do more. And let's not forget the friend who had enough confidence in me for both of us. So, since 2010 I've been trying to find my way of expression with the help of photography.
What first drew you to photography—and how did you discover it?
I guess the first moment when I realized the power of photography was when I saw a photo of Van Gogh.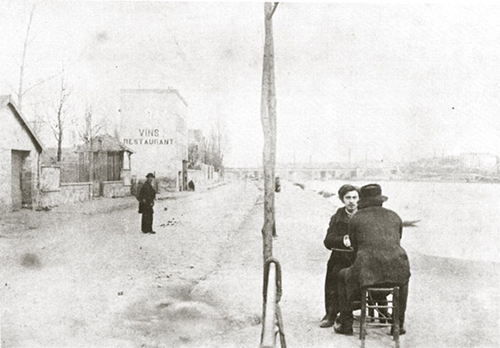 It was known as Van Gogh's only photo from his late youth and it haunted me for a long time (until the second one came along, although the latter had not been certified yet as belonging to the Dutch painter). We can see the face of Emile Bernard, but I wish I could see Van Gogh's face, and I suppose I am not the only one. I think that was the first time I realized that photography is able to take us far in time and space, along with our feelings and thoughts. It's like taking a trip to the past, dressed in the clothes of the present.
What does 'street and documentary photography' mean to you?
This is a difficult question for me because I don't know how I could separate the two styles except for their "technical" features. For the past two years I have been working on a documentary that can be seen on my website and this work has helped me grasp the differences between street photography and photo-documentary at a human level, which is entirely subjective.
You can document the life on the streets and you can rely on unusual situations in a photo-documentary. So, both genres had a bit of the other. However the two photographic genres are ultimately based on distinct characteristics.
In street photography I notice an increasing tendency towards "geometrisation", or forcing the contrast, with severe accents of humour, or a de-personification of the human who very often becomes just a pretext.
Documentary photography has the individual at its core. A certain closeness to the subject, as sincere and direct as possible, is of utmost importance for the photos to reflect as many sides of the character as possible. So, roughly speaking, in street photography the brain has to lead the dance while in documentary photography the brain should yield to the heart.
What are your thoughts on working on single images versus photo stories?
When I'm on the street, it's difficult to focus on a certain story or project. Even in Bucharest, which is not the most offering city (and I saw other European cities), there are enough things to make you go off course. I think that street photography projects unveil themselves after you have a few years of experience, when you realise that your best photos are those showing kerbs, women's plaits, dogs, chairs, etc. On the whole, I prefer photo stories because, at least theoretically, they have more evocative force and they let you go a bit deeper into the intimacy of your subjects, and that makes them feel closer to you, as a photographer.
What does it take to make a good photograph?
I really don't know. I suppose you can get a pretty good idea after you become a good photographer : ) But I would say that, for street photography, essential are the sense of anticipation, your ability to see in a split second which elements contribute to the story and which would damage it, so that you can compose a shot as "clean" as possible, and the ability to see extraordinary situations hidden in the mundane of everyday life.
Your favourite photographers?
I have several, because in each of their works I find something that resonates with me. Elliott Erwitt, HC Bresson, Sergio Larrain, Tiago Santana, Don McCullin, James Nachtwey, Yuri Kozyrev, Salgado, Muhammed Muheisen, Robert Frank, Alex Webb, Nikos Economopulos, Leonard Freed.
You have any favorite books on photography?
Unfortunately, I have not seen that many photo albums, but I have one in my mind – "The Americans" by Robert Frank. Also, "The Suffering of Light" by Alex Webb, I really liked it. And the album I'm looking for now and I want to see is "Workers" by Salgado.
Your gear?
Because mirrorless technology has proved lately to be more and more efficient and useful, especially for street photography, I bought a Sony Nex 5N three years ago. I still use it together with a Sigma 19mm f/2.8, even if it doesn't have a viewfinder, which at times is perhaps even better. However, I long for another camera, a Sony a6000, as it has the very fast hybrid autofocus system, and I would love to use it with a Sony 20mm f/2.8 lens.
Your achievements?
I am two times a commended photographer at Sony World Photo Awards, 2013 and 2014, also published in the american print issue of the National Geographic Magazine, and my work has been seen on numerous exhibitions, national and international, and online sites, like Featureshoot, Lenscratch, Art Photo Feature Magazine, International Street Photographer, Black & White Street Book.
Any final thoughts for our readers?
Practice. Watch movies, look through the albums of great photographers, gather life experience, anything that could enrich your visual background. Get out there in the streets as often as you can and simply watch. Try to connect to the world out there, to its rhythm. Be a cell in the body and let yourself be carried to the epicenter. Look for subjects, light, stories and the good photos will come. They might not be extraordinary, not even excellent, but the joy of taking photos should be greater than the desire of being special. But not by much : )
Click on the image for better and enlarged view.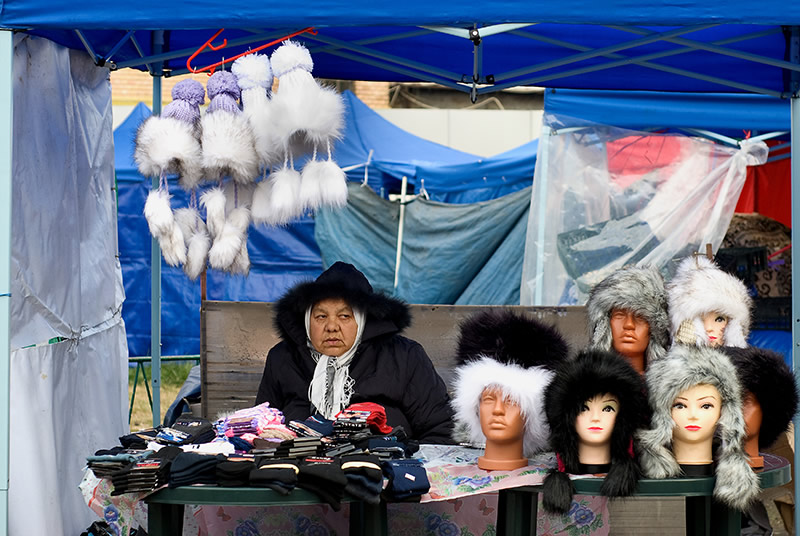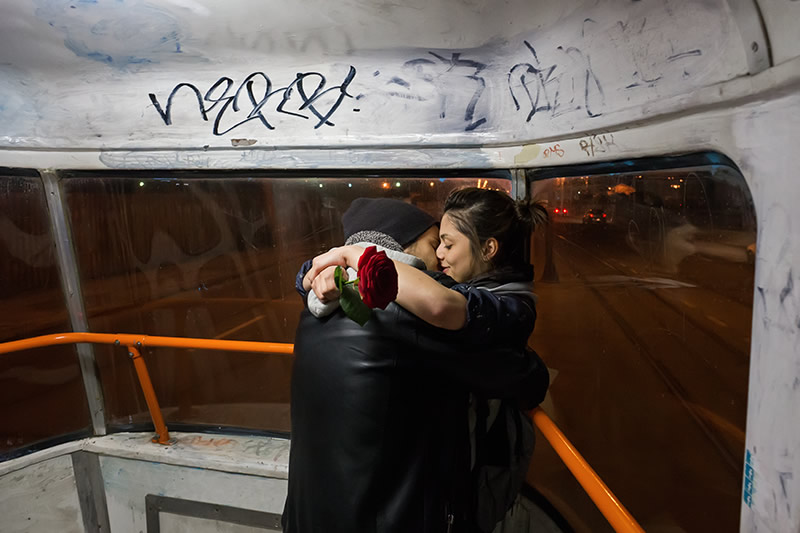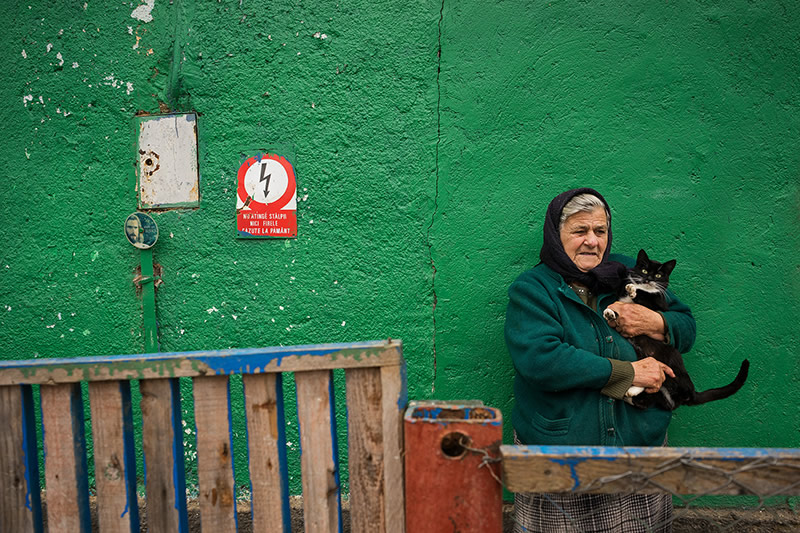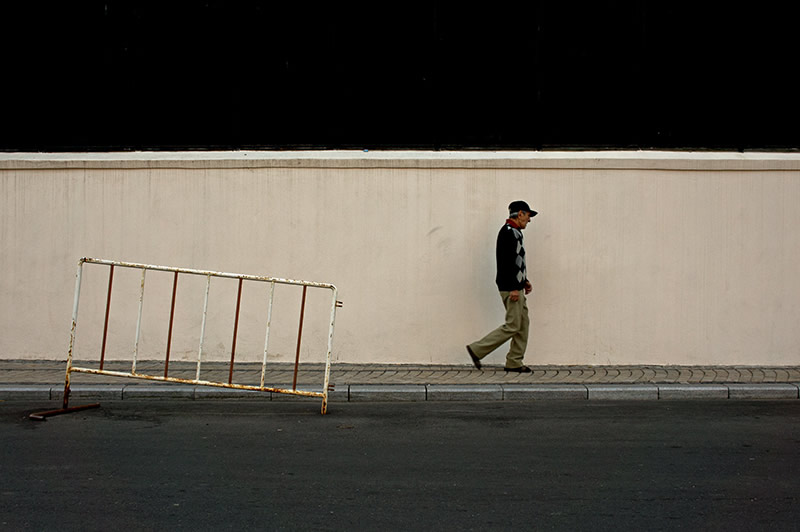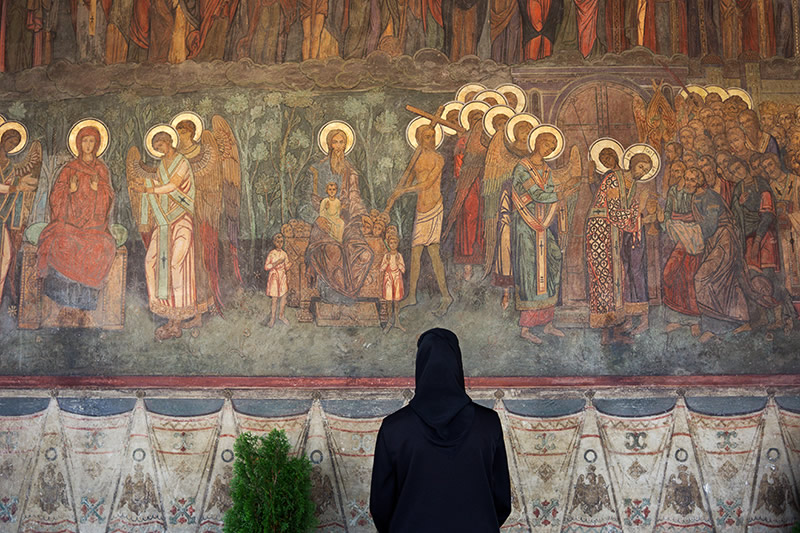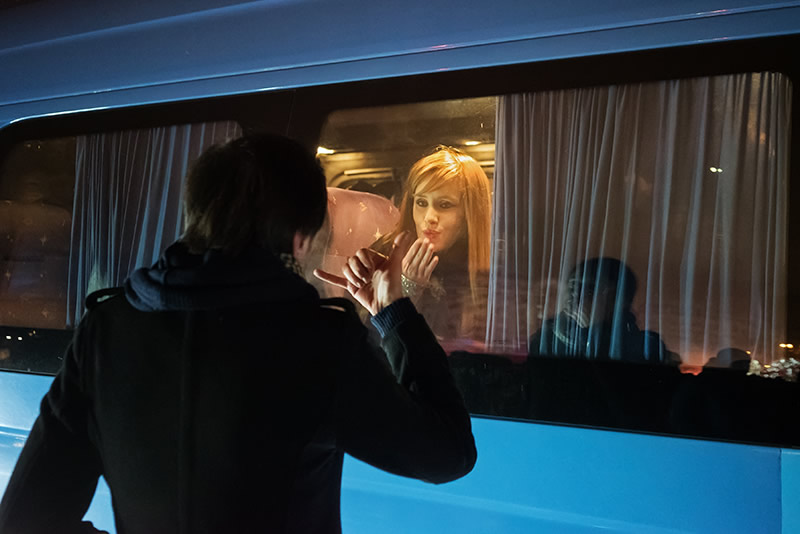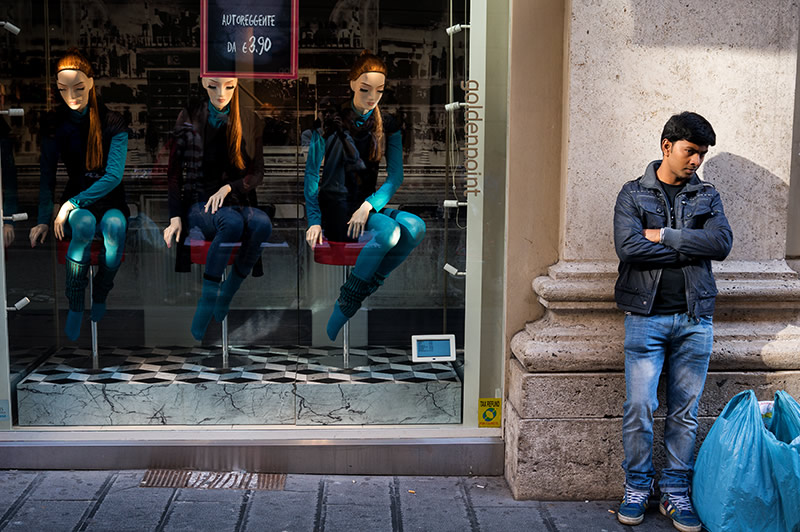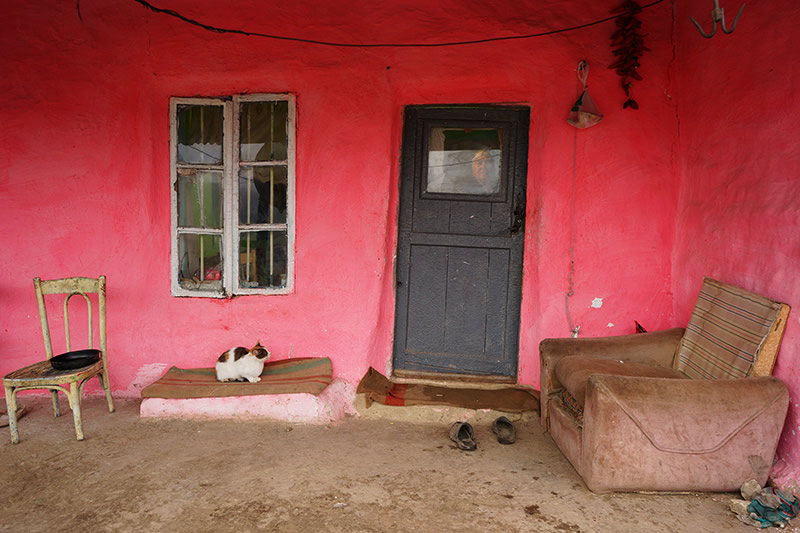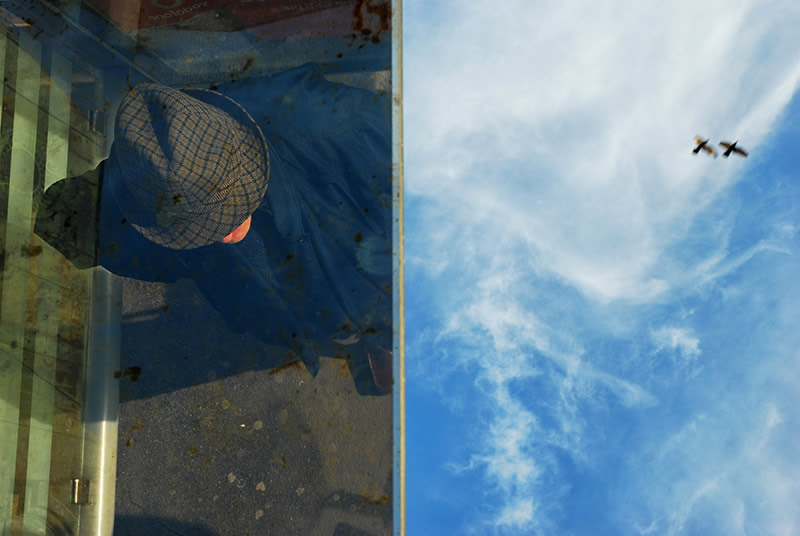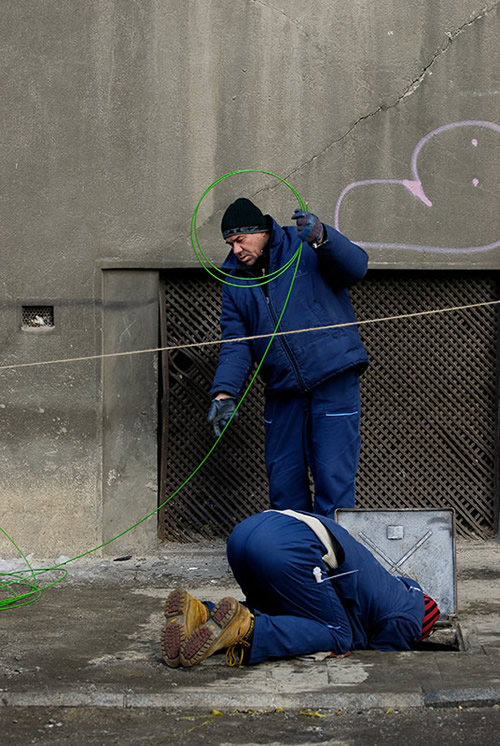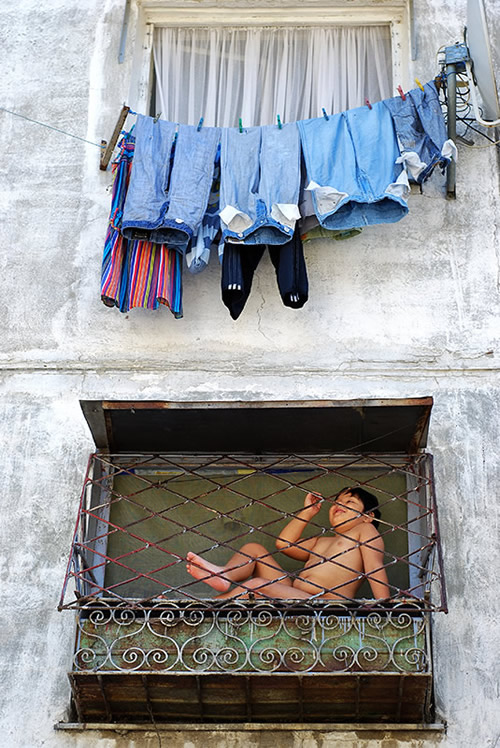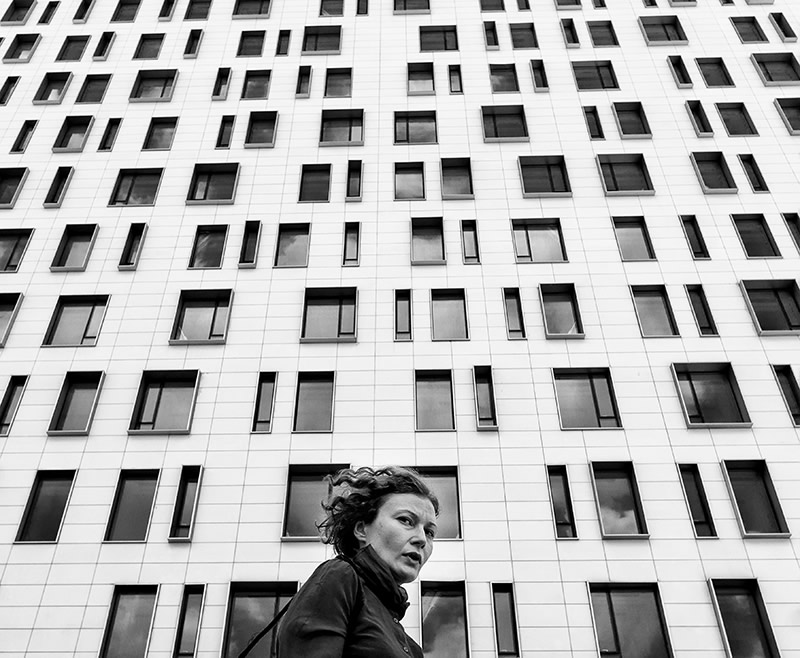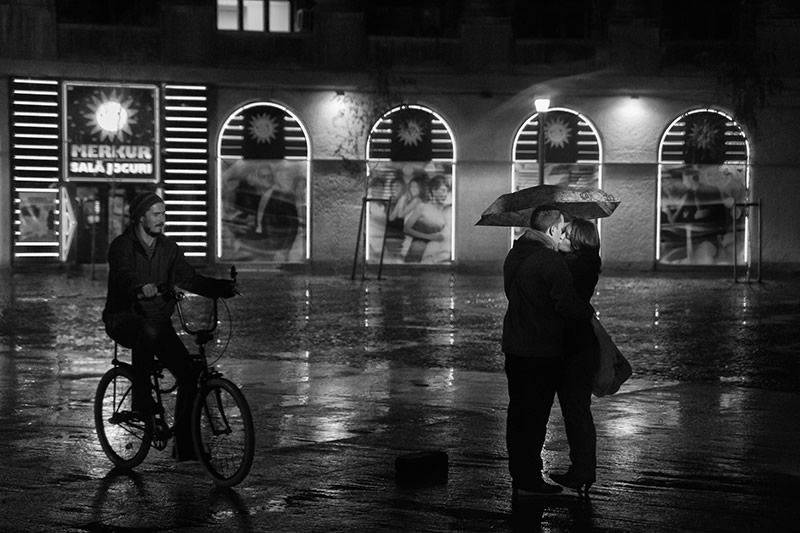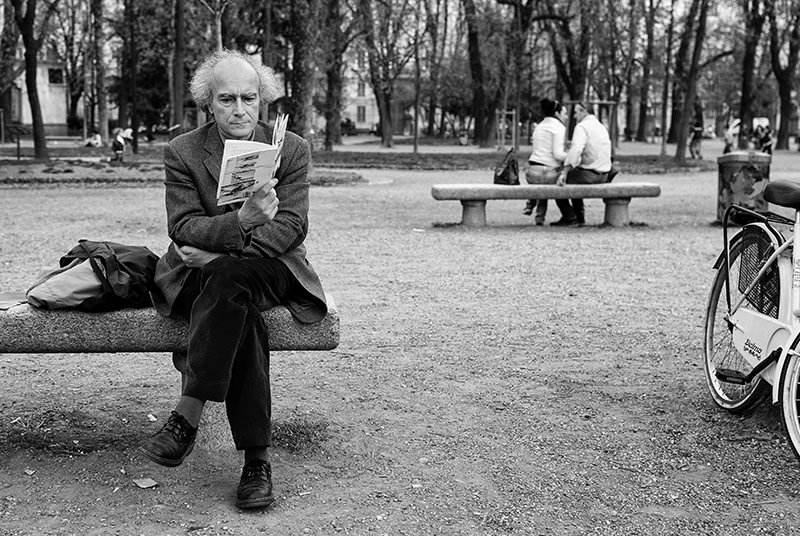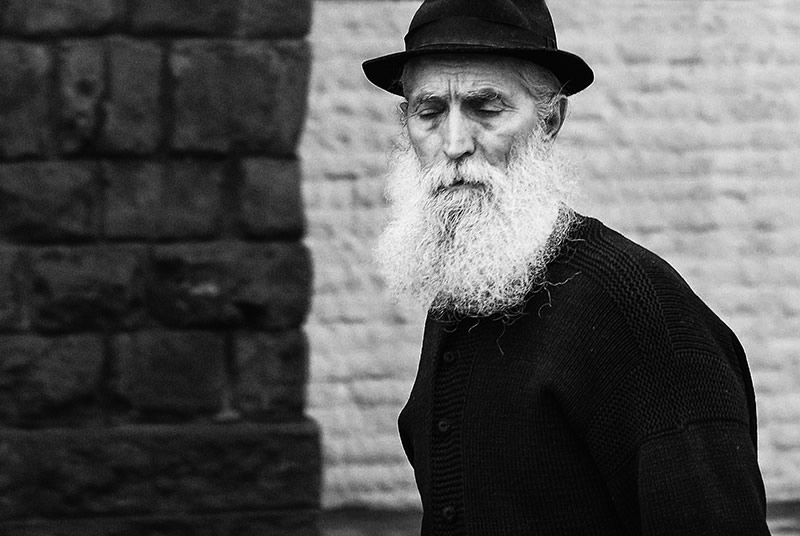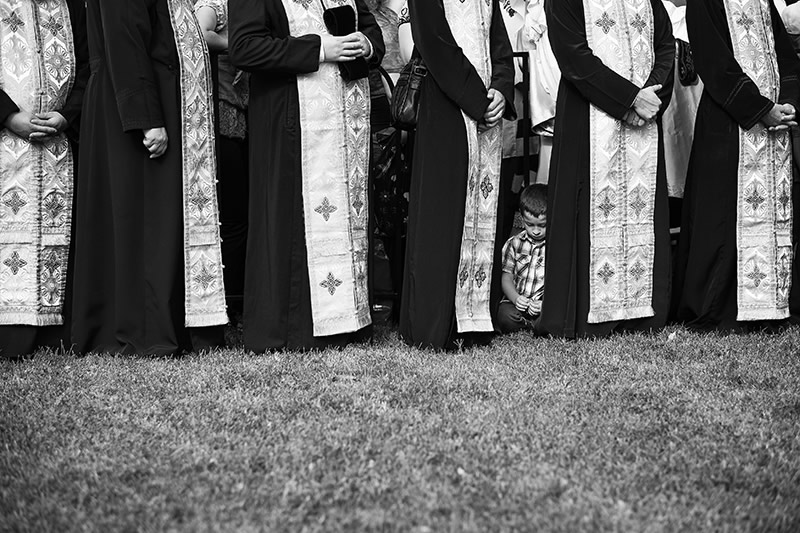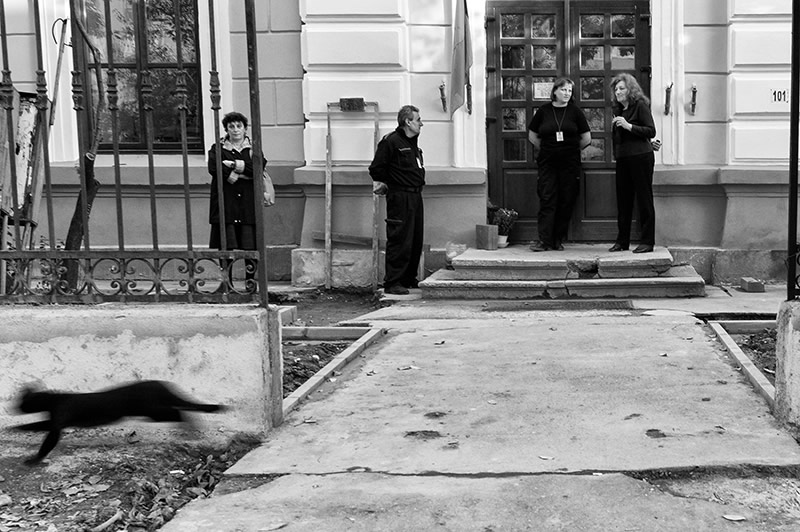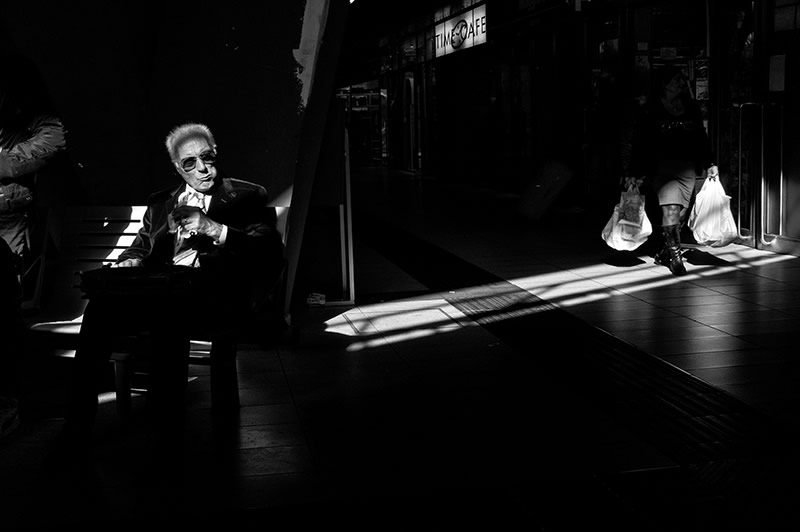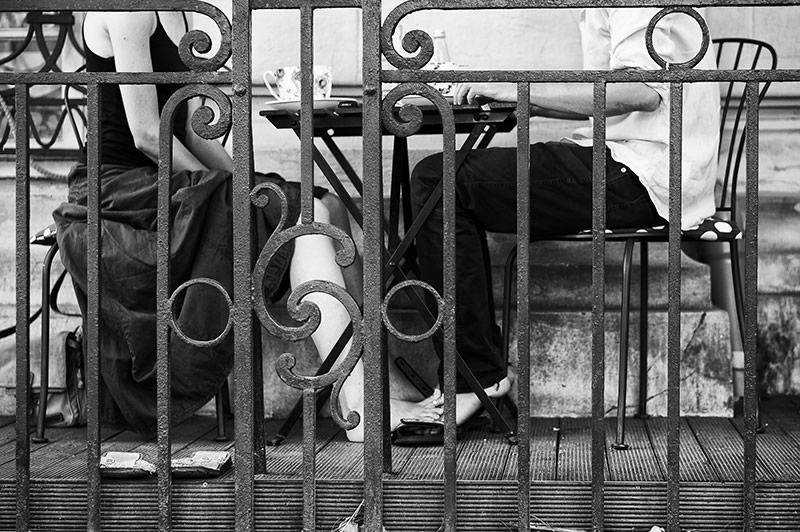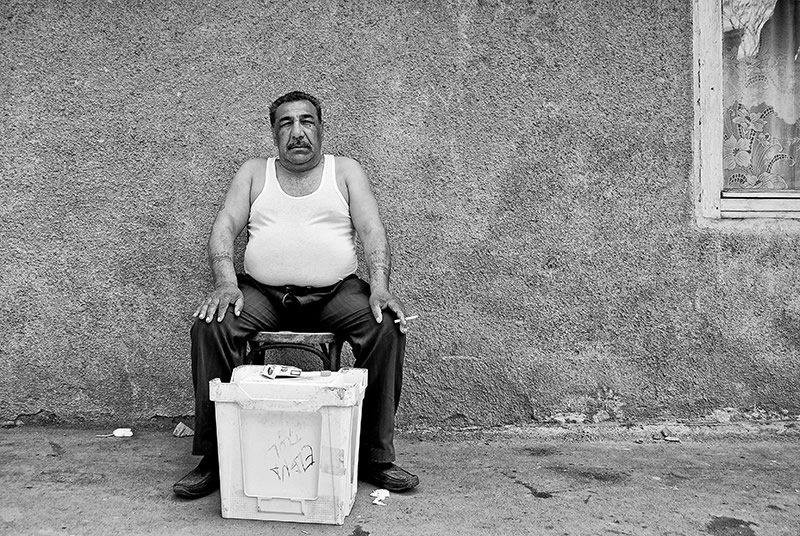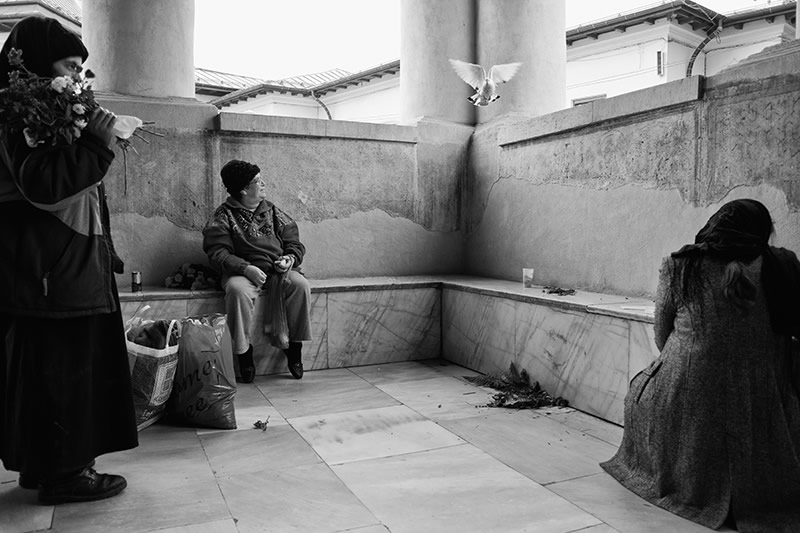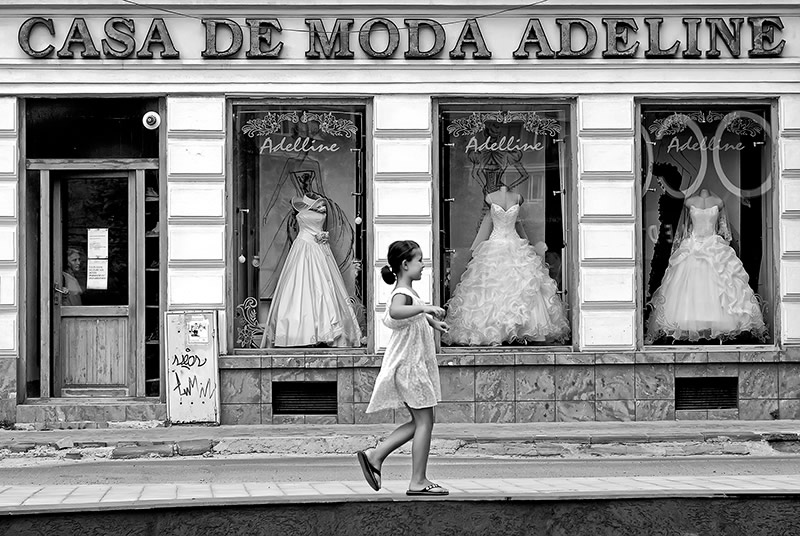 You can find Cristian Munteanu on the Web :
Copyrights:
All the pictures in this post are copyrighted Cristian Munteanu. Their reproduction, even in part, is forbidden without the explicit approval of the rightful owners.