Meet Rohit Vohra from India, a passionate street photographer who took up photography at a very early age. He believes that street photography is one of the purest forms in this genre and at the same time one of the difficult ones too. In this brief interview with us, Rohit speaks about his ideologies, shooting the essence of street photography, the odd ones and even describes what makes street so special one for him.
There is a lot more to learn from this incredible photographer, the way his vision falls in sync with his photographs are phenemenal and definitely a lot inspiring.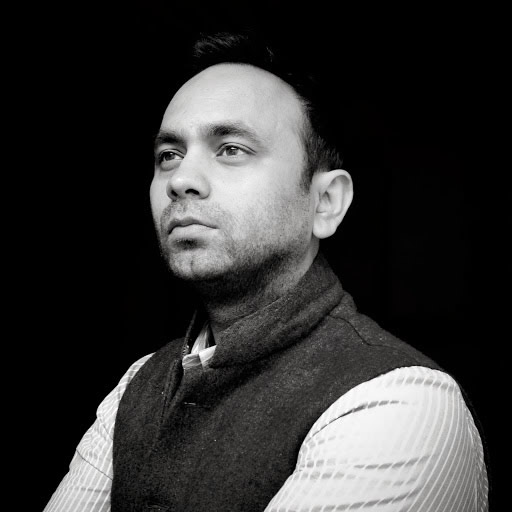 Can you please introduce yourself?
Hi my name is Rohit Vohra and I am a street photographer based in India. I have been shooting the streets for the last 11 years. In a search for new methods to read the city, I try to photograph contact with humans and basic living elements.
How did you get into photography?
I remember owning a camera as a kid; I think it was a Kodak hotshot camera. I was fascinated with it…I guess that's when the seeds were sown. I went on to do a BFA from College of Arts, Delhi. I specialized in applied arts and I did learn photography at the time but ended up into printing and publishing in 1997. It was not until 2003 that I started experimenting with the camera again. I got into street photography, loved the genre instantly, read a lot of books, watched a lot of videos and tried to learn as much as possible. Things have changed a lot over the last 10 years and the only way I kept going was through reading.
In your words what makes Street Photography so special?
Street photography is one of the purest forms of photography. It is also one of the most difficult forms of photography. It's difficult because we usually don't have much control over the environment, well at least as much as we might like.
I personally like street photography because of the uncertainty… the challenge… the joy of capturing that perfect moment… perfect in terms of light, texture, and elements all perfectly in place.
Beautiful, subtle stories happen around us everyday and street photography helps me understand our society and our place in it.
Has street photography become difficult in these days as the world is modernising? Your thoughts and views?
Today's street photographers are living in a digital age. Everything is changing… how we take pictures, how we share them, how we can manipulate them. It's also becoming tougher and tougher to be invisible while shooting on the streets. These are not easy times for street photographers.Tightening privacy laws and fears about terrorism have created an environment of insecurity. People sometimes look at you with suspicion, they question you. The cops will stop you and ask you what you are doing?, I think it's more to do with the times we live in.
What does it take to produce a compelling street picture?
A good street photograph, or for that matter any good photograph, first and foremost has to have great content. Technical virtuosity and composition go a long way as well. One has to understand street photography is merely a form of documenting but it rarely simply tells a story. A great street photograph has this ability to make something very ordinary seem extra ordinary.
One needs to be patient, you do not produce a consistent body of work by chance, street photography involves a lot of failures, and in addition to patience and persistence, one needs to have the ability to edit.
When do you think a picture needs to be in B/W?
Street was traditionally shot in black and white as color was not an option. I would say black and white has a classic feel to it and for someone starting out black and white is a better option. For the first few years, I only shot in black and white, to understand light, texture and composition. I thought of color as a distraction, but recently I have started shooting in color and I have to admit I am enjoying it.
To me the decision has to shoot in B/W depends upon the demand of the scene, and the message that I want to convey.
Do you believe in gear? How important is gear for street photographers?
I do believe in gear, but not in gear acquisition. One needs to understand what the gear in hand can do; it's limitations and to work around it. Choose the one that fits your budget and take it from there. I see young photographers spending a lot of their time on researching gear when they should be out there shooting the streets.
I would say stick to one camera and one fixed lens. One can produce excellent images with camera phones these days…so just go out and shoot.
One picture with a story behind the making, if you could please share?
Street photographers wander the streets observing and hoping something will occur before them. Since street photography is reactive and spontaneous, there is often too little time to intellectualise. I took this shot while I was traveling in a rickshaw through the narrow lanes of old Delhi. I was tired, putting the camera off in the bag and heading for lunch. Saw this little girl wearing a cap…shot it and got the bird's shadow. I just love the way everything falls in place in this photograph. You cannot plan these shots…and that's what street photography is…unexpected and unpredictable things leading to a "Decisive Moment."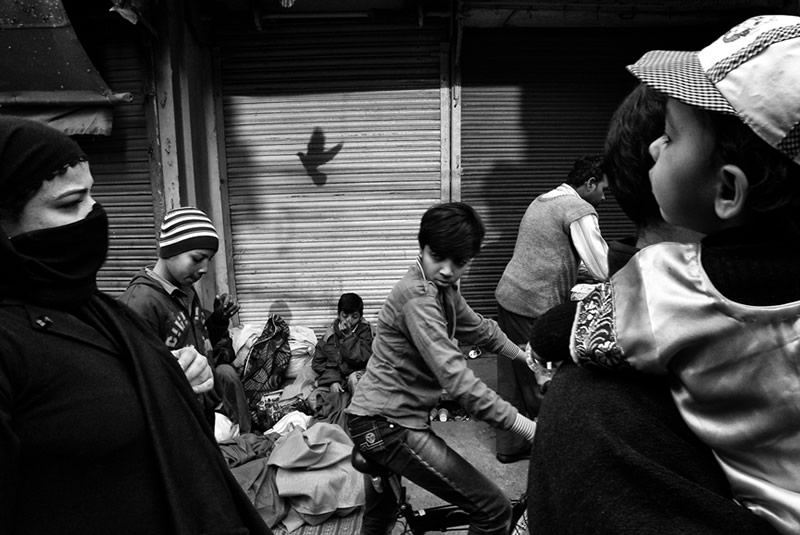 Your favorite photographers?
One photographer that really inspires me is Josef Koudelka. I would say he is a master of black and white photography. A lot of lessons can be learnt just by viewing his works.
In one of his interviews he says, "I always photographed with the idea that no one would be interested in my photos, that no one would pay me, that if I did something I only did it for myself". That is the key for me and honestly I feel the same.
My inspiration is also the street itself, the people.
Any advice for aspiring photographers?
Stay honest. Feel at home when you are out in the streets. Educate your eye to see things before they happen. Anticipation goes a long way in Street photography. Learn from your mistakes. Be sensitive to people on the street and lastly the essence of street photography is in the photographer's personality and not in his camera.
Click on the image for better and enlarged view.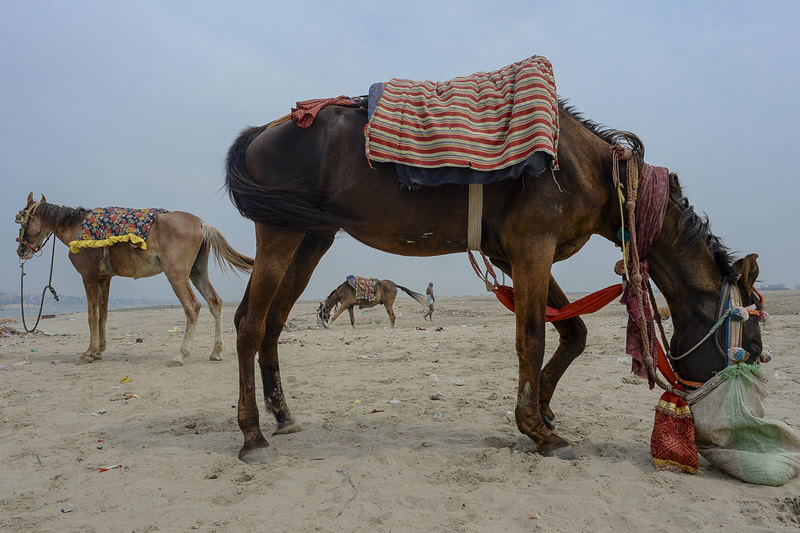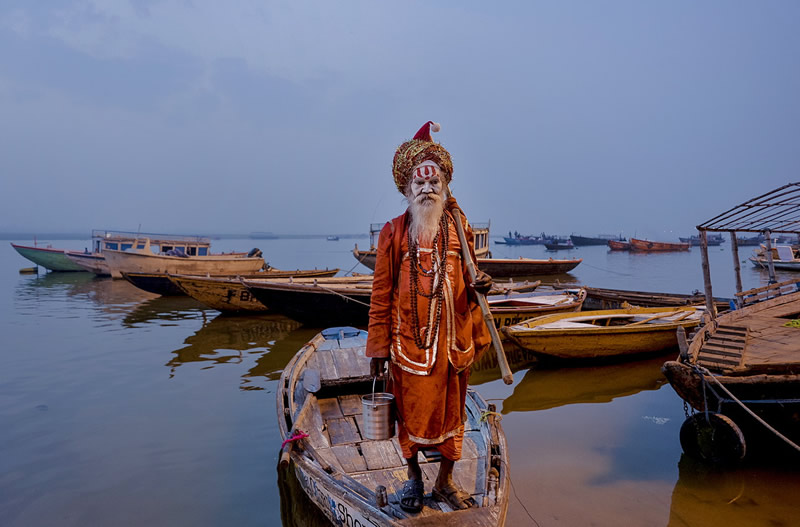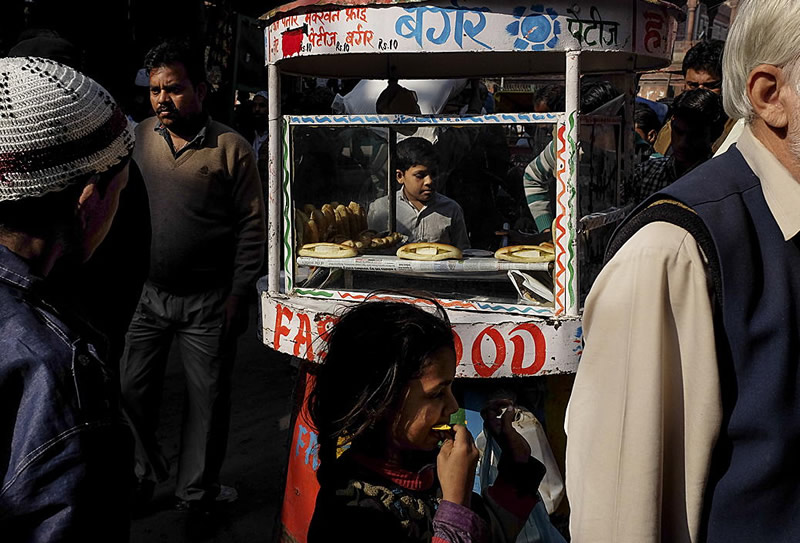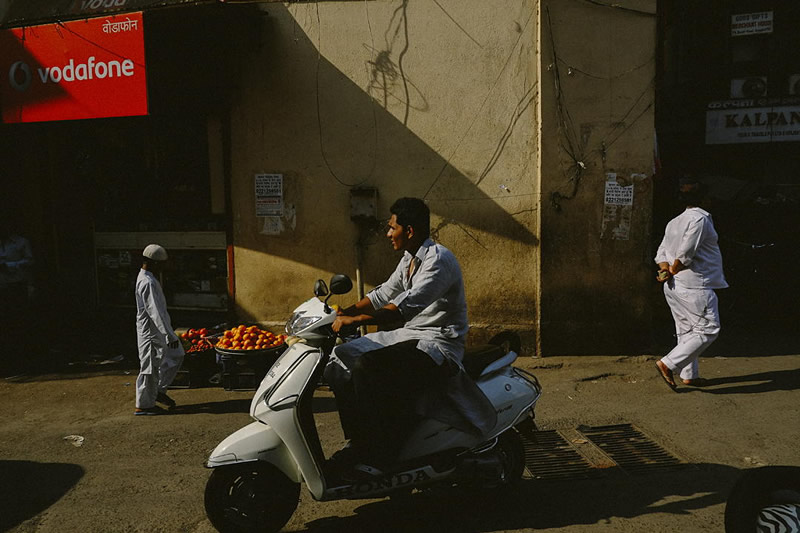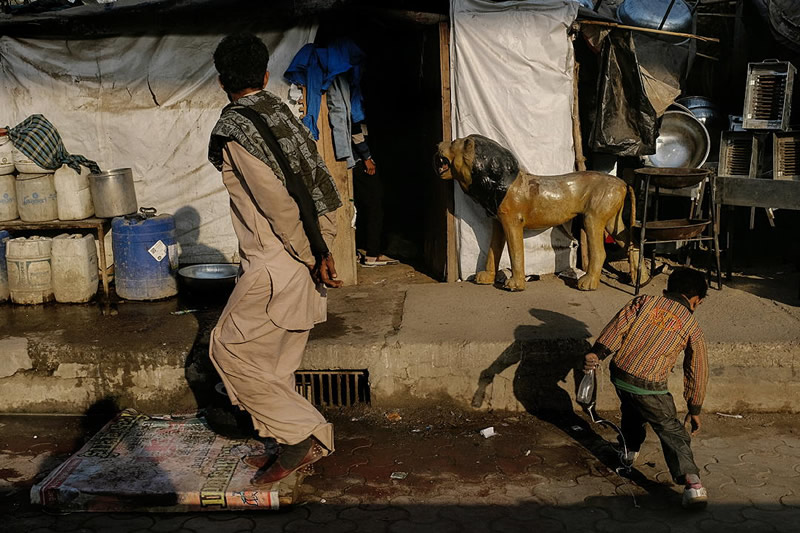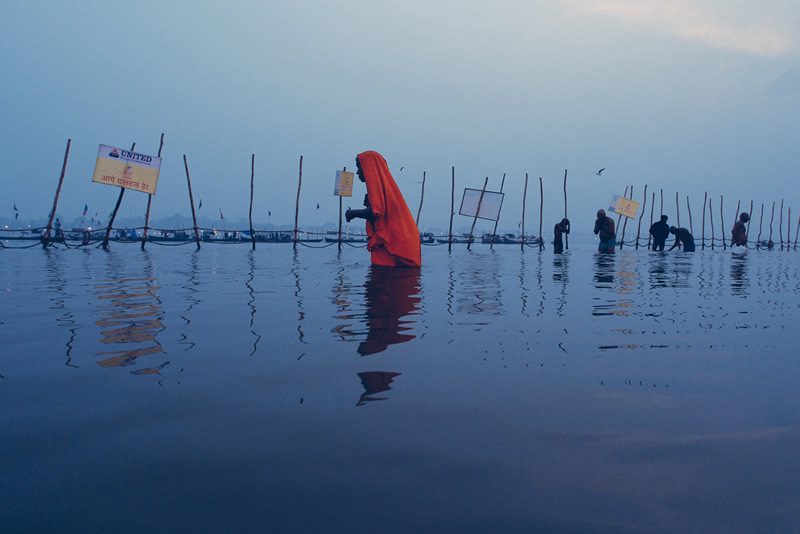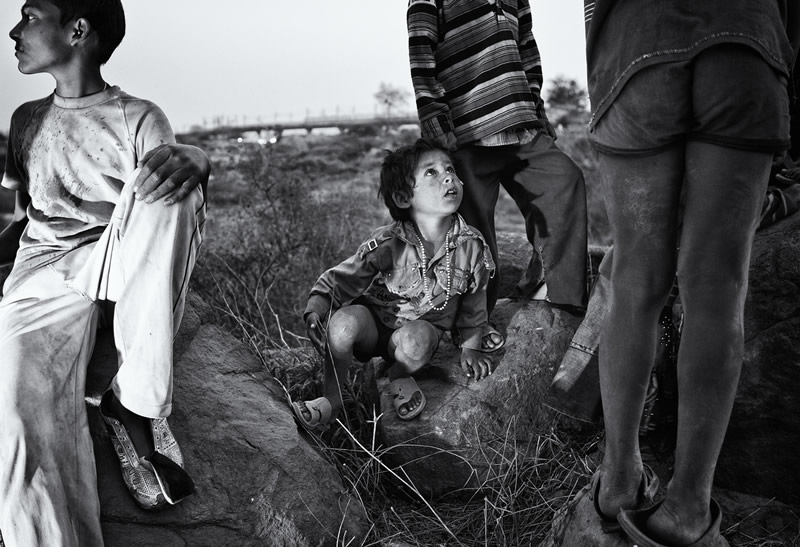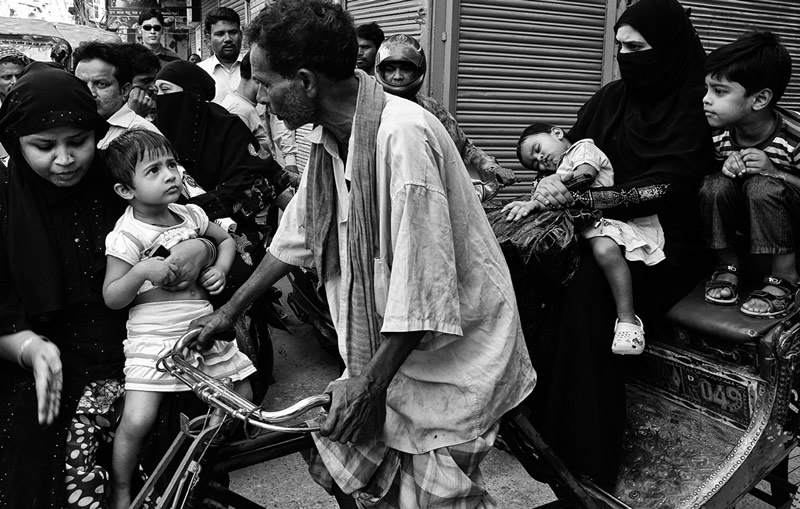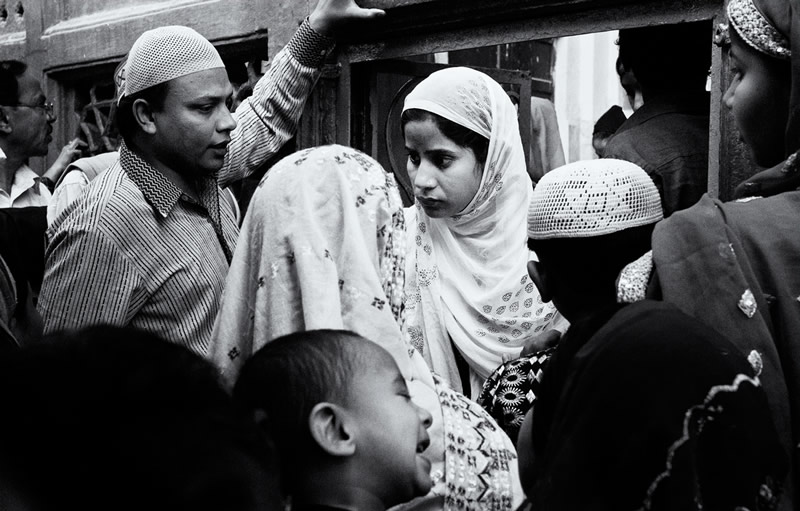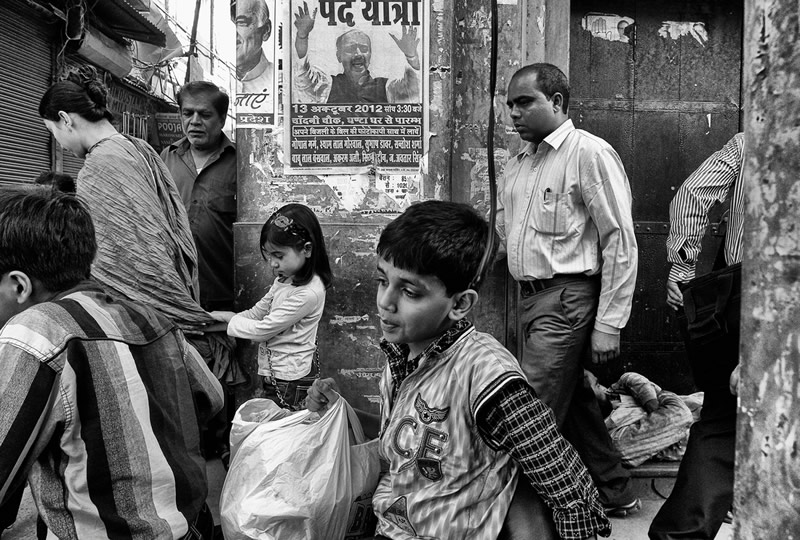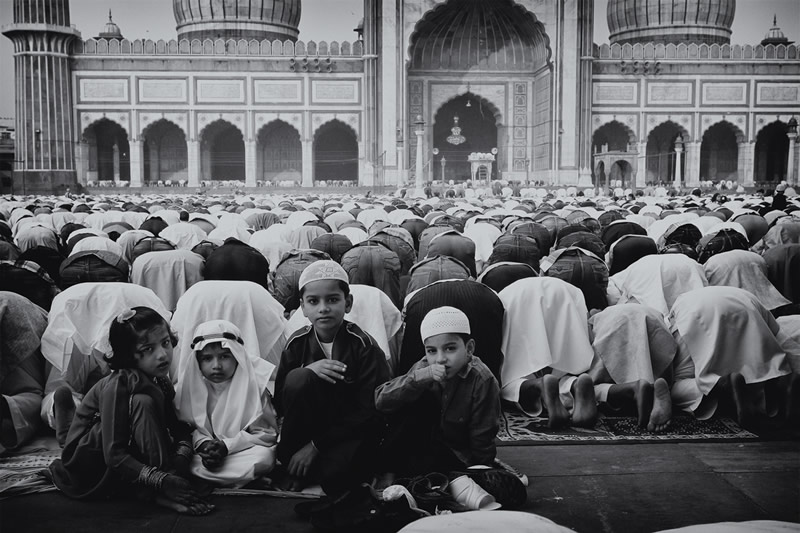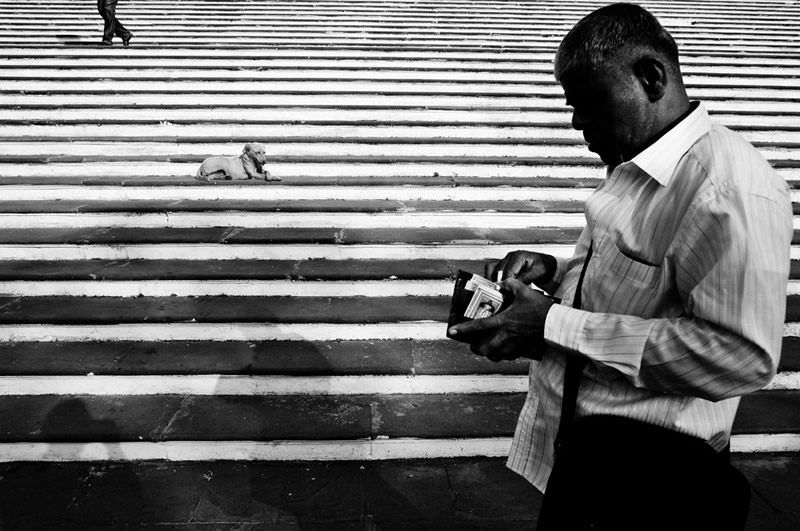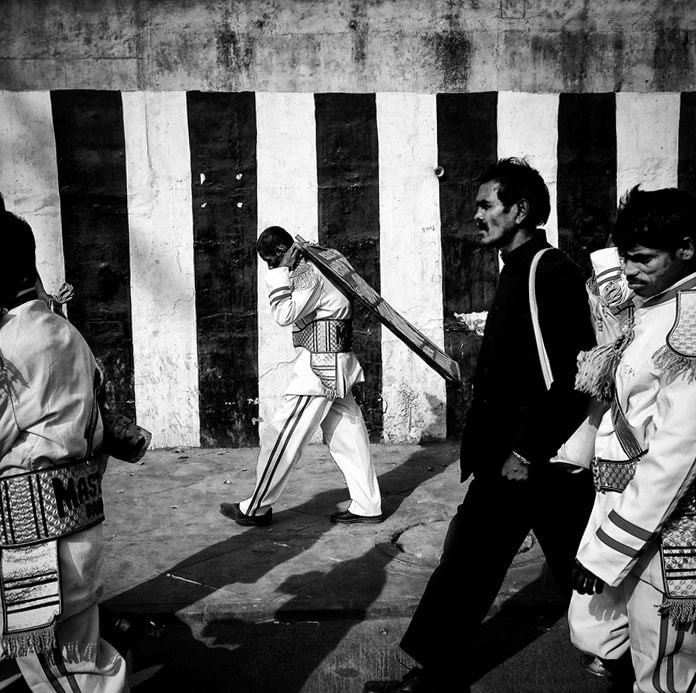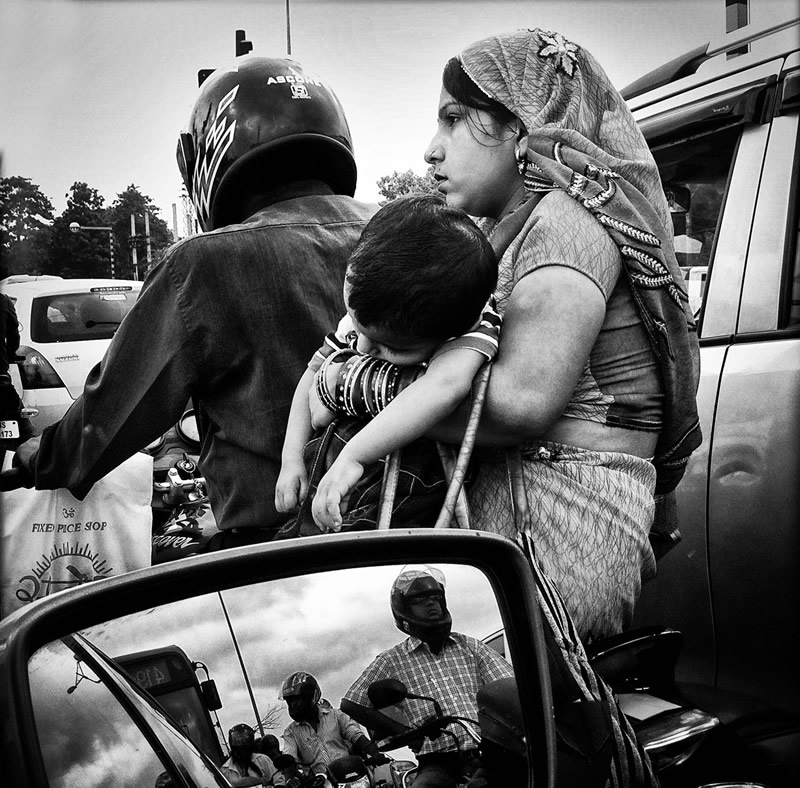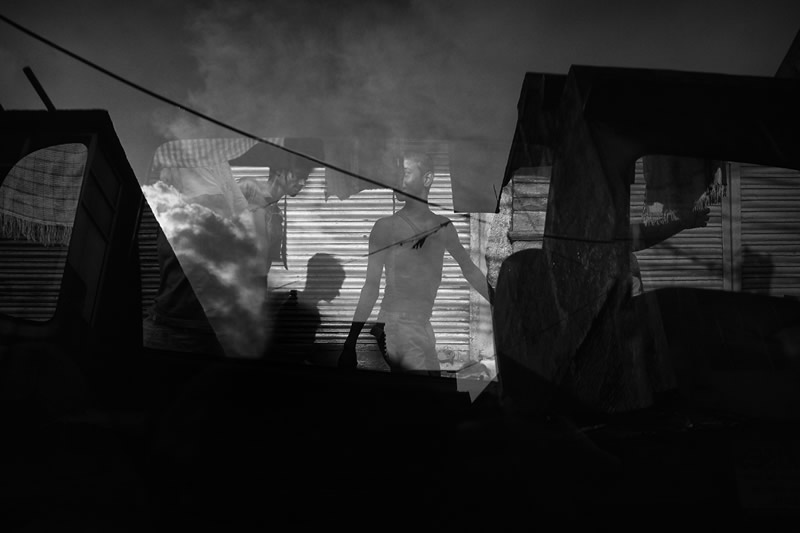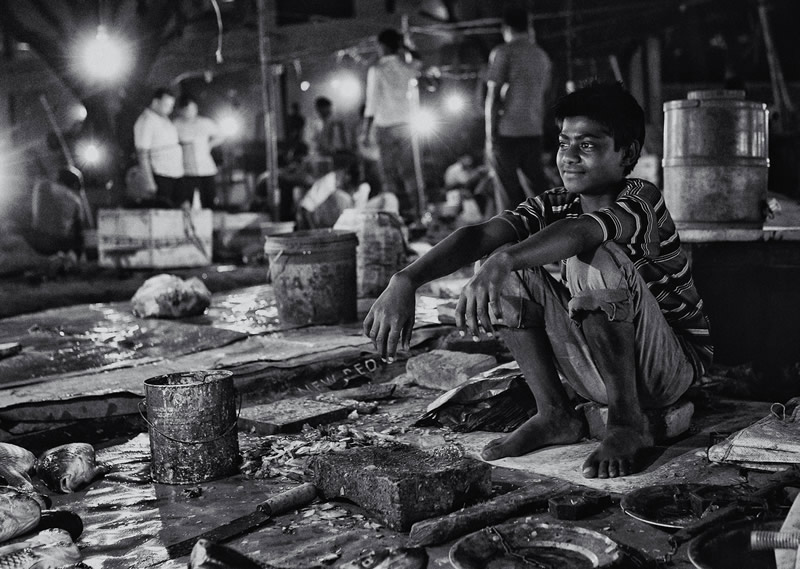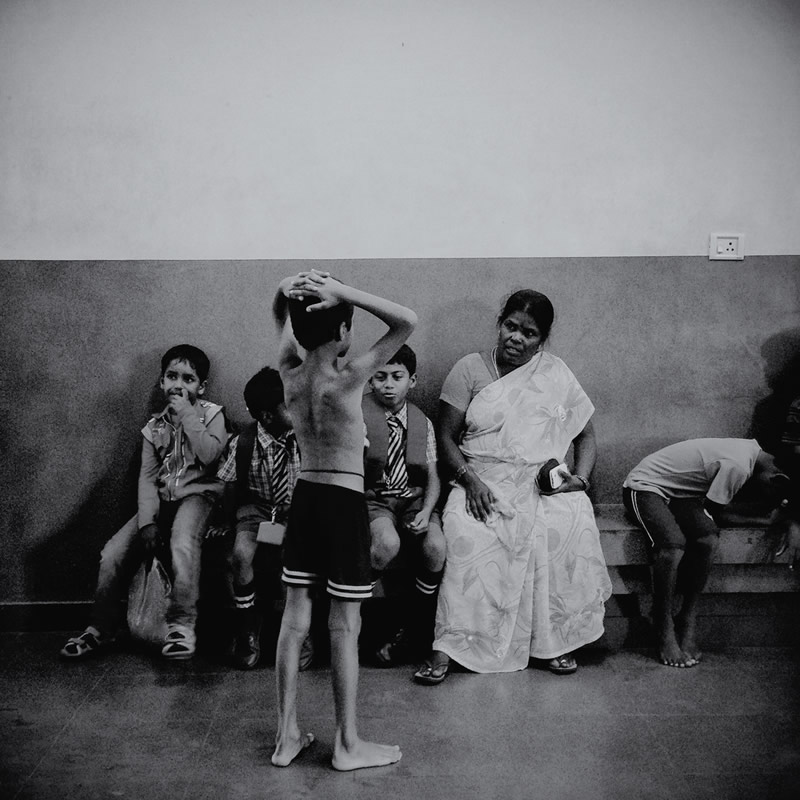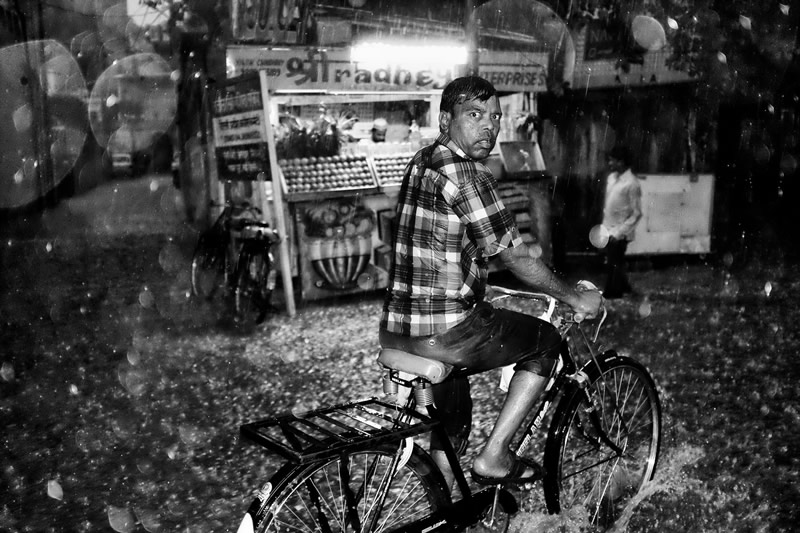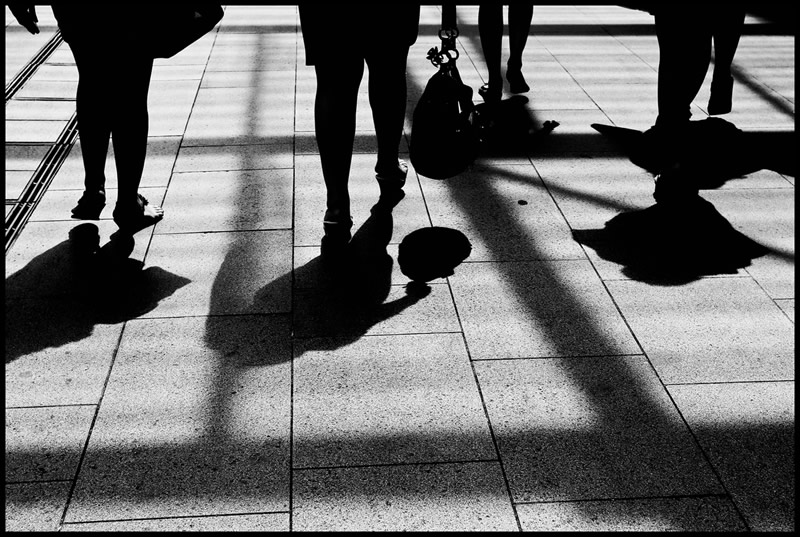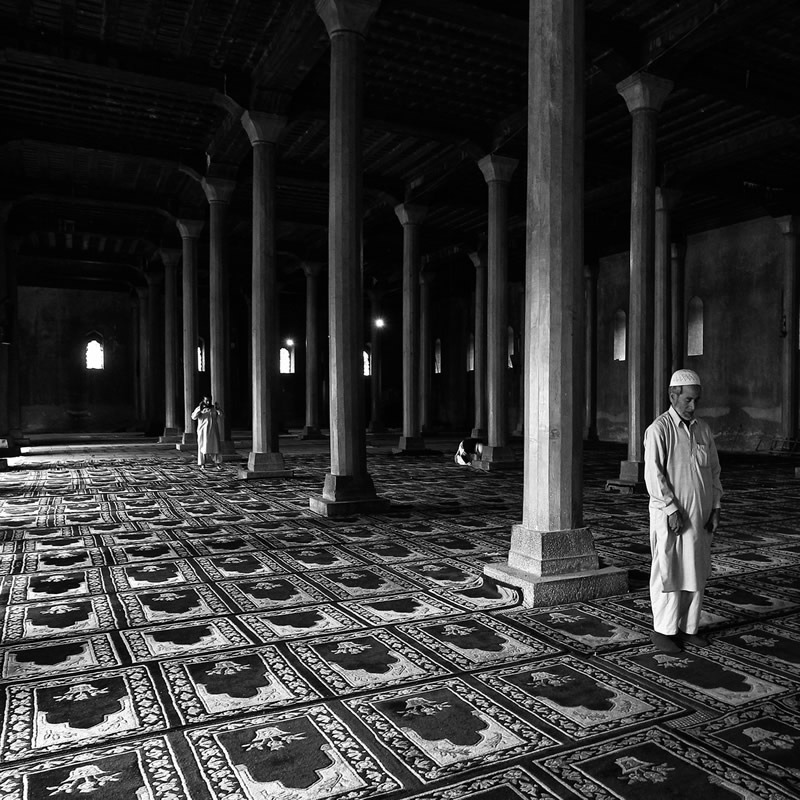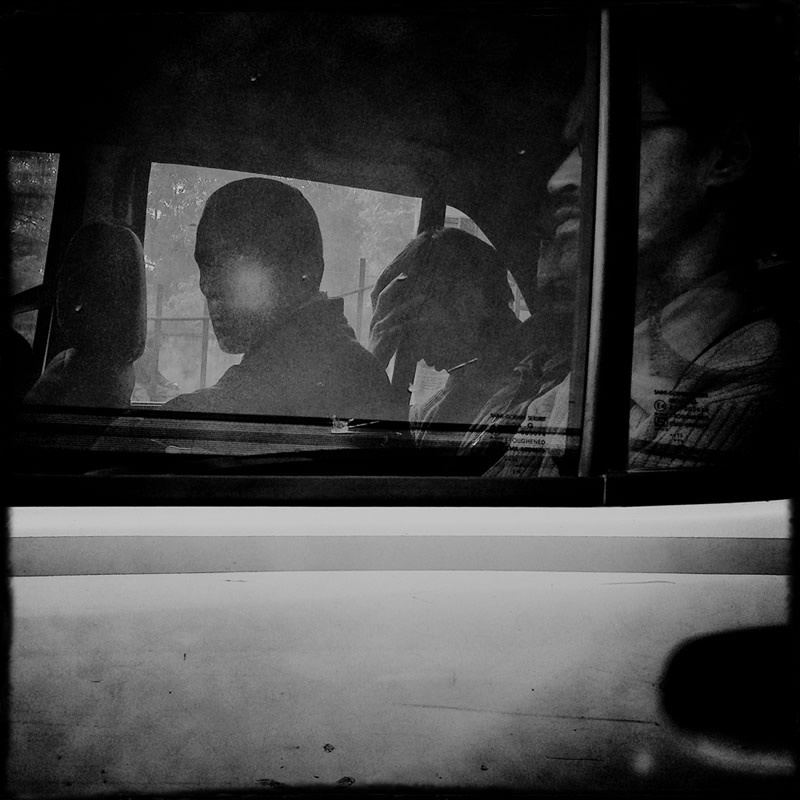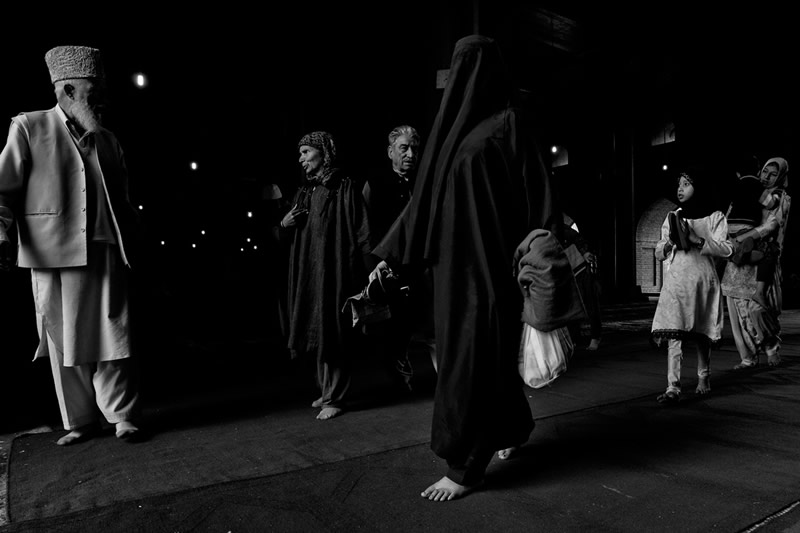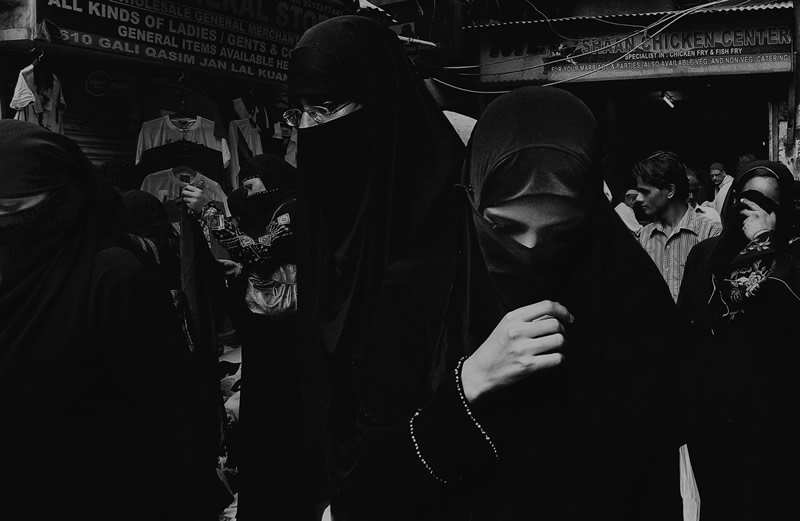 You can find Rohit Vohra on the Web :
Copyrights:
All the pictures in this post are copyrighted Rohit Vohra. Their reproduction, even in part, is forbidden without the explicit approval of the rightful owners.