Some extremely elegant and poetic portraits produced in color, humming every bit towards the soul of the character. The mood and essence of the capture remains intact since there is no external disturbances inside the photograph for you to move away from the poignant and looping silence within, here the same applies for a portrait.
The unbearable silence and sensitive curiosity to know more on the lives of these portraits will haunt us forever, as we all know very less is said within a portrait and the rest all happens inside the mind of the onlooker. These pictures are typical evidence for such a mechanism to happen and haunt inside the curious minds of us.
Adding this grand post to our already won black and white portraits!!
All photos are linked and lead to the sources from which they were taken. Please feel free to explore further works of these photographers on their collections or their personal sites.

Photo Credit: Stefania Gambella

Photo Credit: Nirrimi Joy Firebrace

Photo Credit: Gwendolyn Leister

Photo Credit: Anna Heimkreiter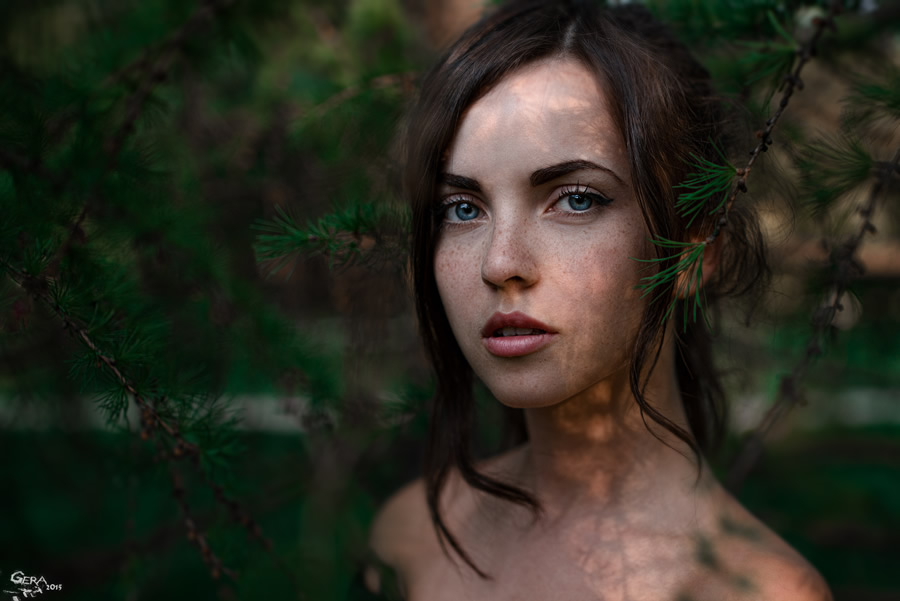 Photo Credit: Georgy Chernyadyev
Please check our previous inspiring photo galleries: