Spending time taking photos of cats, it naturally turned out that there are many people who have a cat in their working place, so I decided to start a new project called C-AT Work.
It is a very interesting project that allows me to see cats in the most unusual environments, in beautiful locations where we are not used to seeing them.
But I want to point out that all of my pictures are taken with respect for each cat, nothing is pretended or forced. Cats are very unpredictable and this is the hardest part of the project. They just don't do what you want, when you want. I cannot expect anything; I just try and wait to see what happens. There will never be cats kept in my arms forcibly in my photos, everything has to be very spontaneous and recreate an atmosphere of daily intimacy.
Many of my subjects had been suggested to me by people who knew about the project, others come from internet research.
You can find Marianna Zampieri on the Web:
#1 Ravi At The Ethnic Shop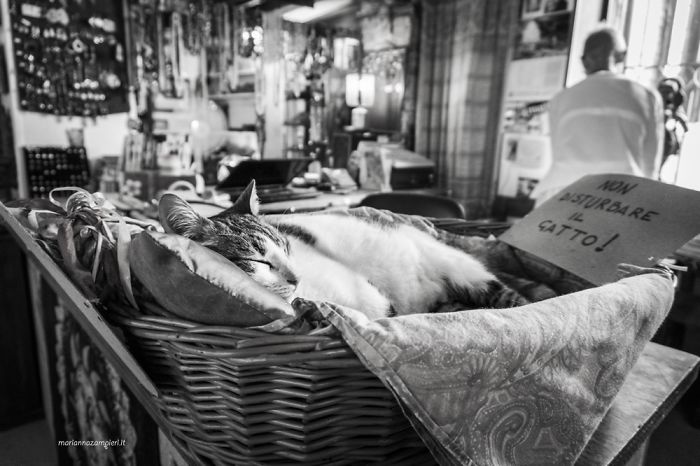 #2 Ziggy At The Bookshop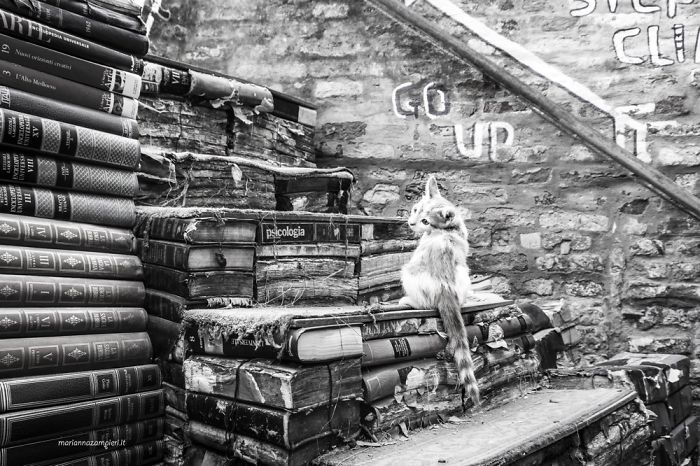 #3 Giuda At The Glass Laboratory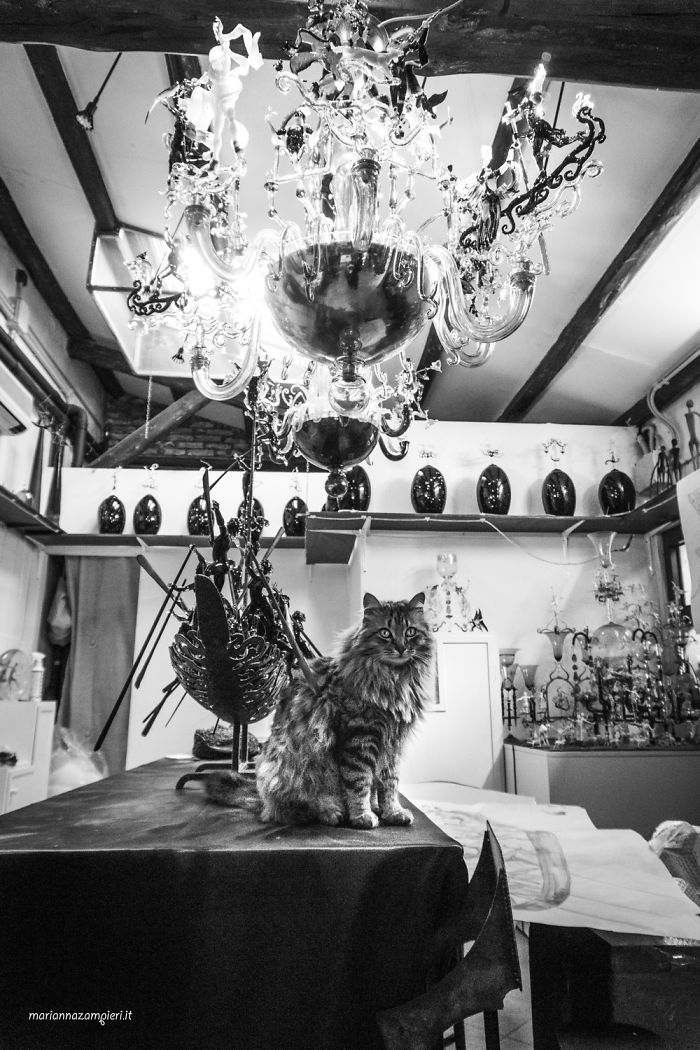 #4 Palmira At The Pet Shop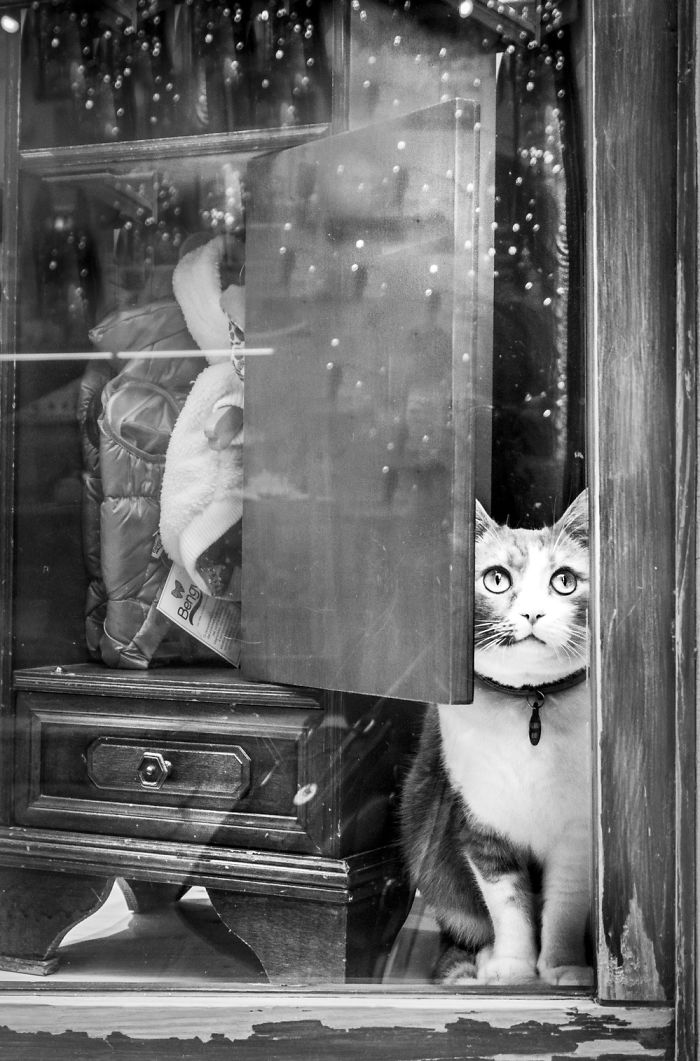 #5 Dias At The Pottery Shop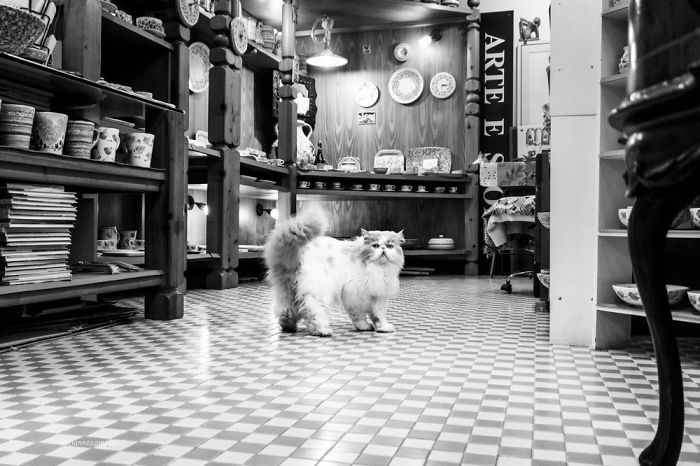 #6 Poldo At The Bookshop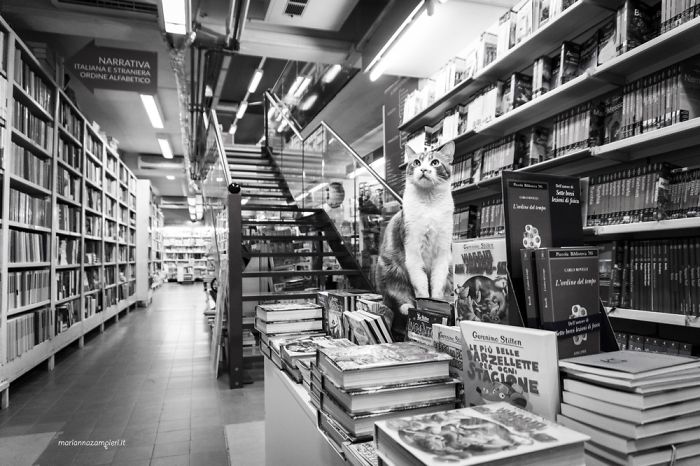 #7 Romeo At The Jewelry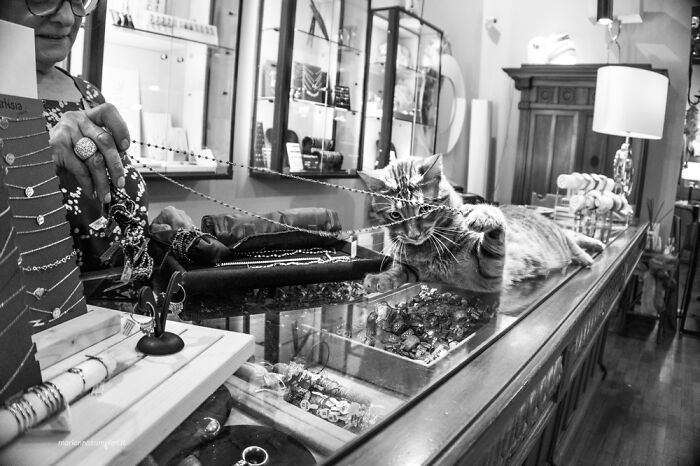 #8 Pepe At The Tailoring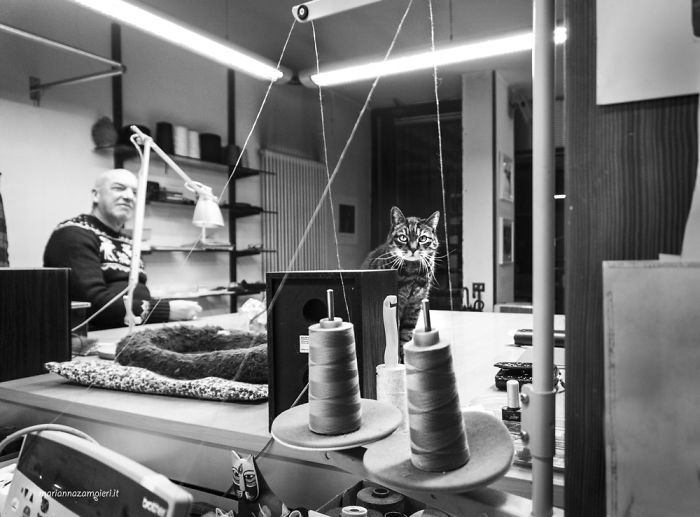 #9 Baffo At The Bike Shop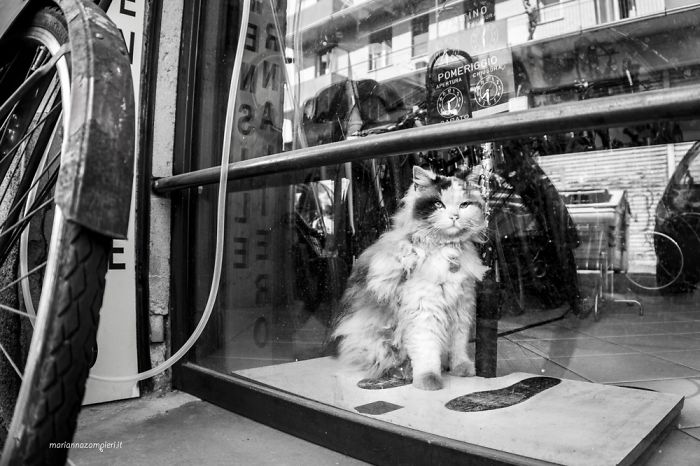 #10 Nappo At The Upholstery
#11 Nando At The Newsstand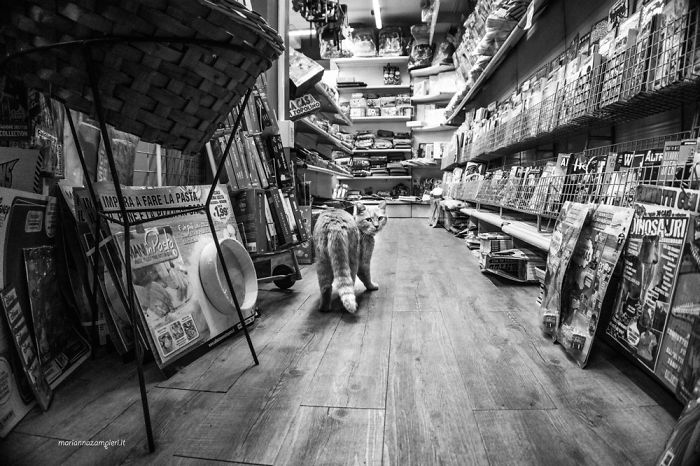 #12 Rita At The Insurance Agency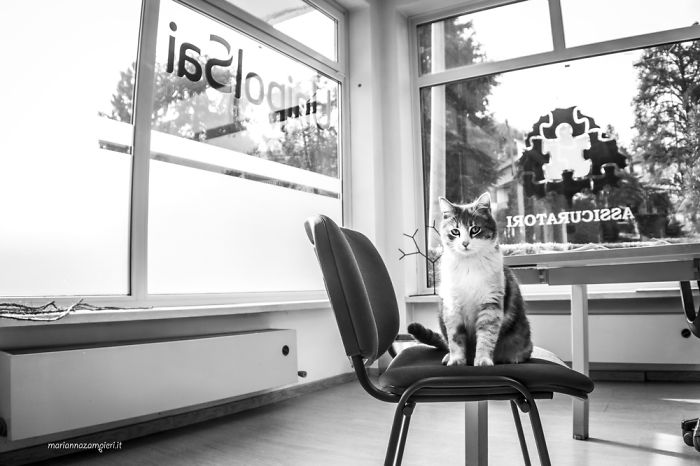 #13 Bdc At The Grooming Shop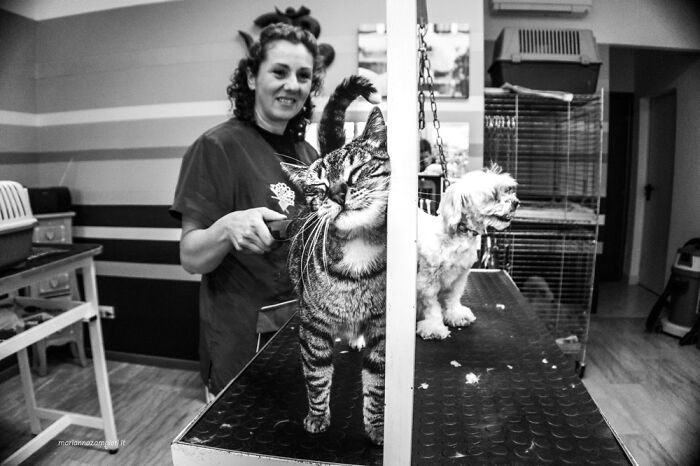 #14 Oscar At The Antique Dealer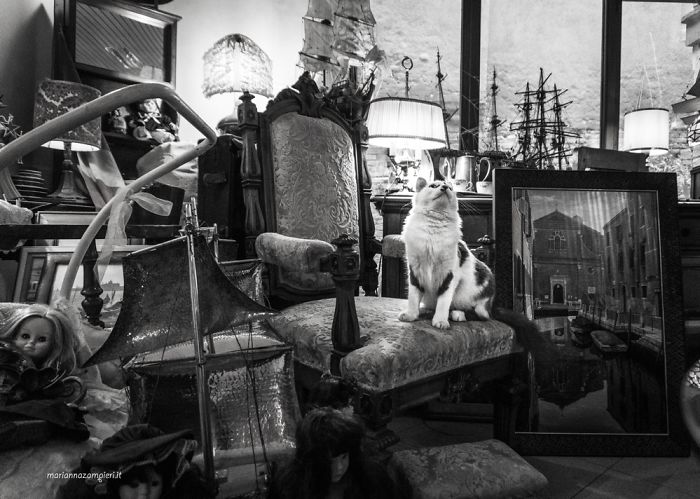 #15 Bicio At The Pet Shop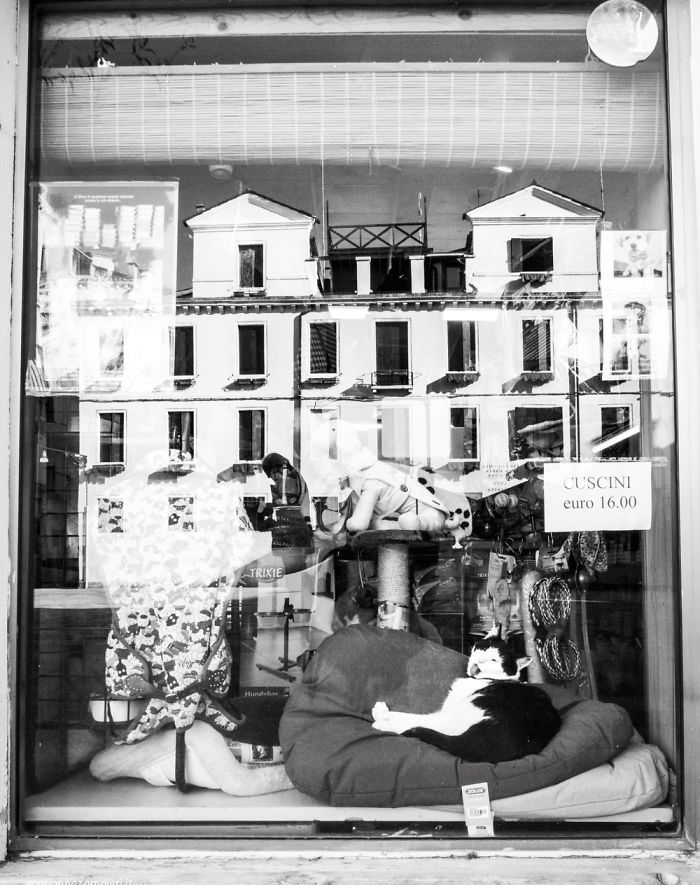 #16 Fulvio At The Movie Theatre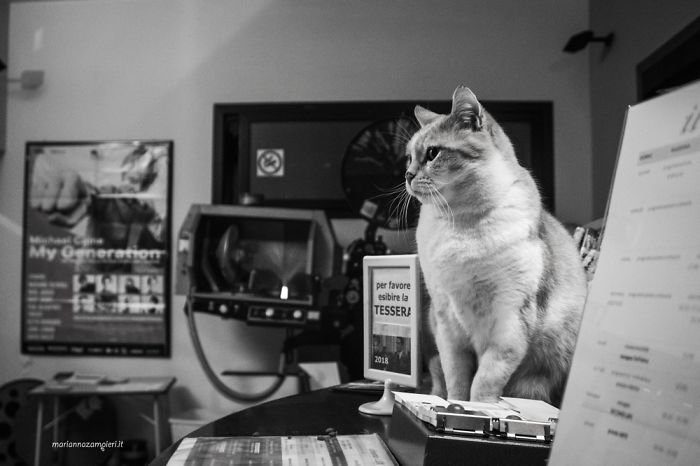 #17 Grigetta At The Restaurant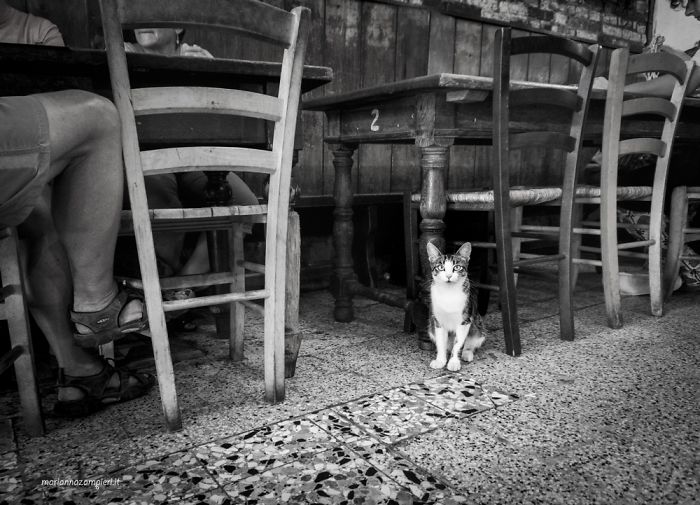 #18 Grigetta At The Floor Shop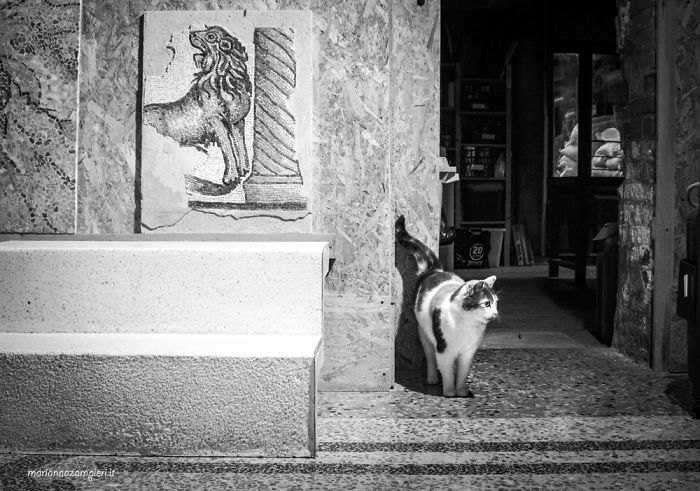 #19 Gold At The Artistic Stones Showroom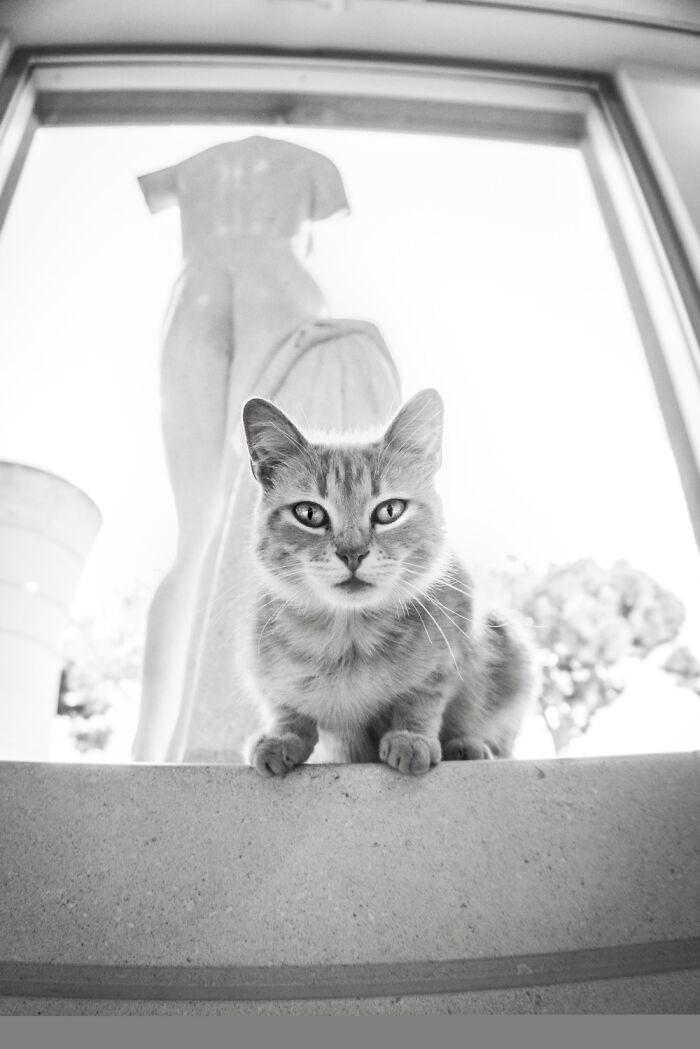 #20 Ruffy At The Police Department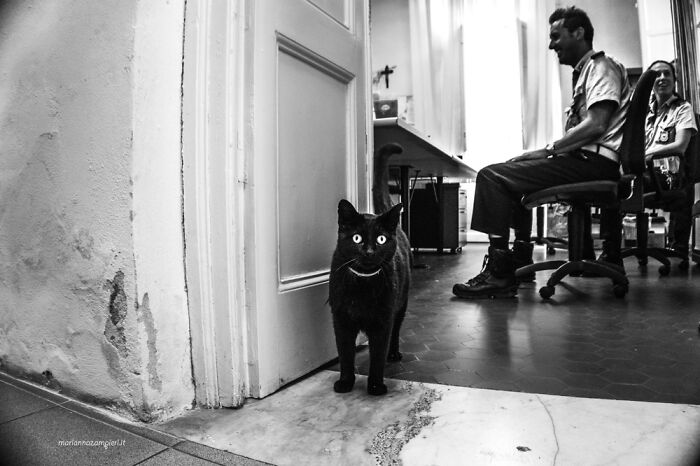 #21 Charlotte At The Antique Dealer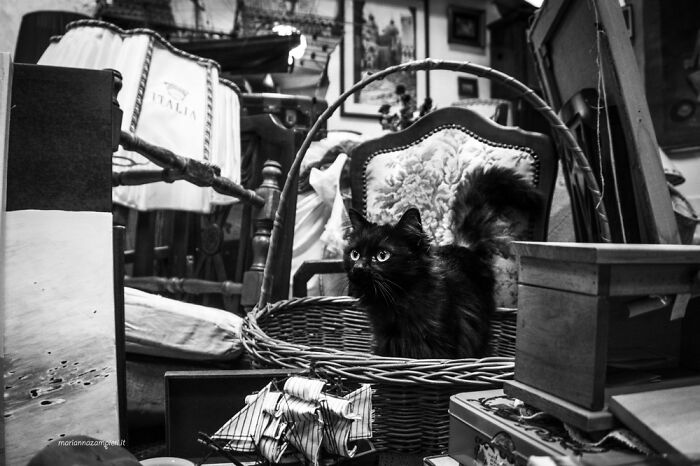 #22 Enrica At The Museum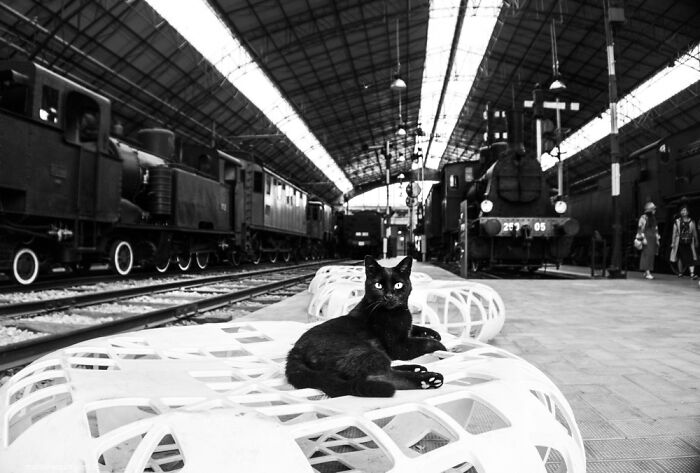 #23 Ketty At The Clothing Store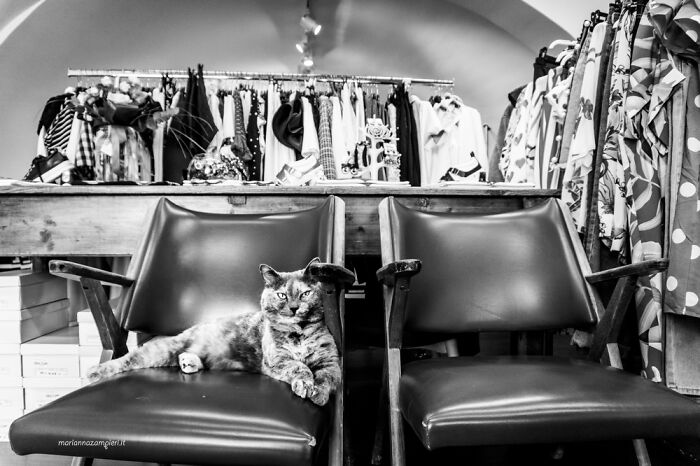 #24 Lily At The Newspaper Stand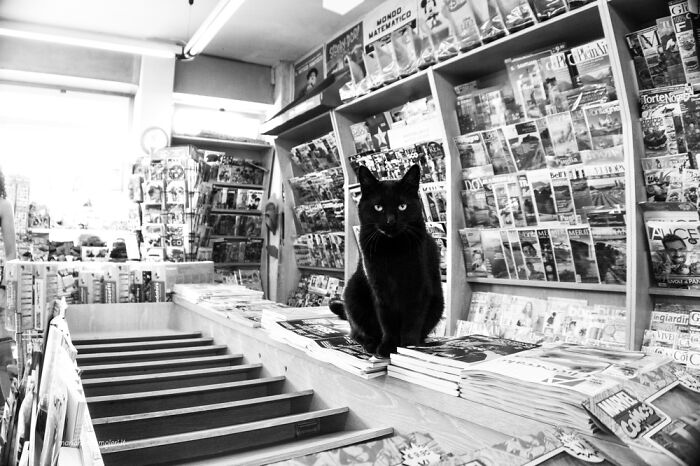 #25 Nelly At The Bike Shop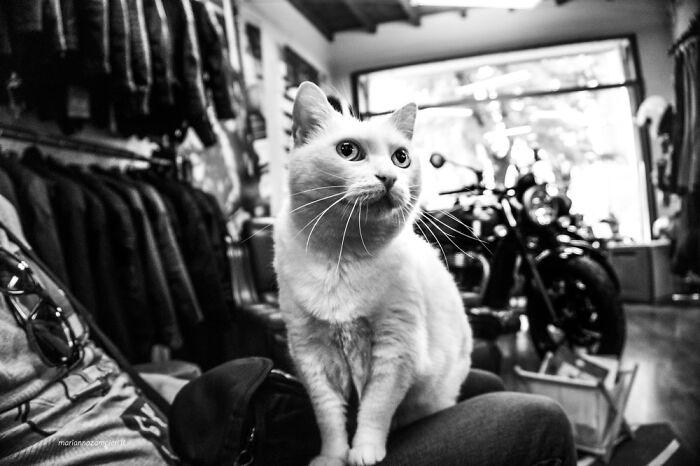 #26 Ciuci At The Mosaic Shop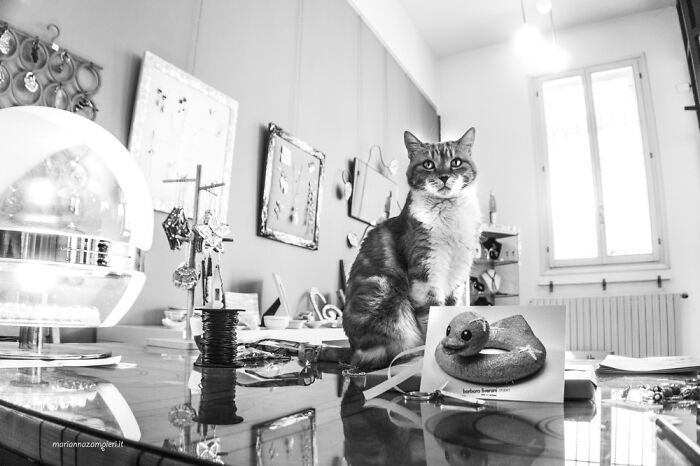 #27 Mino At The Custom Carpet Laboratory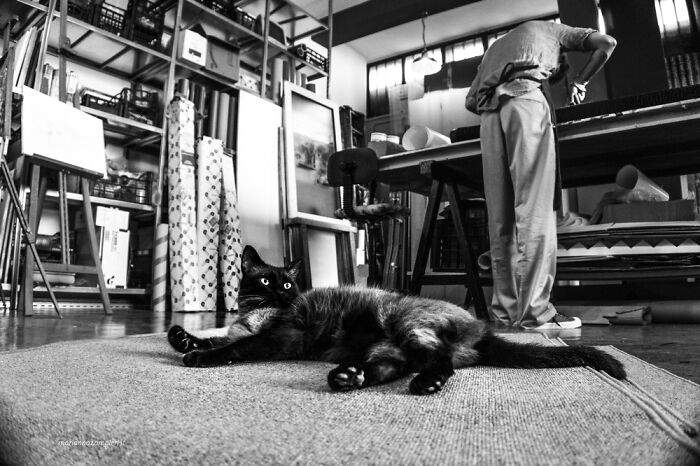 #28 Penny At The Art Gallery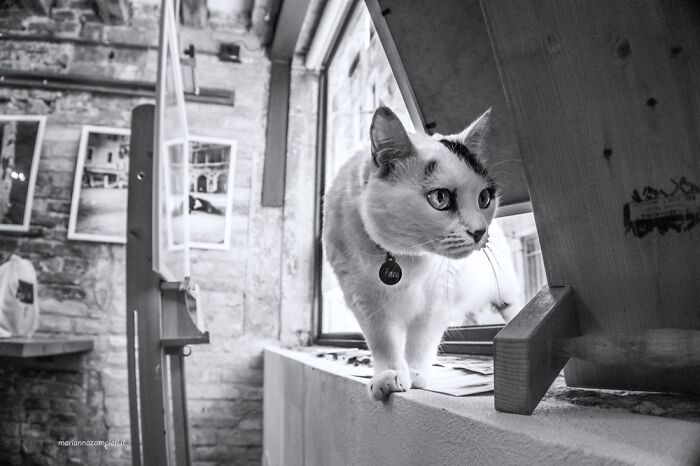 #29 Giulio At The Pet Store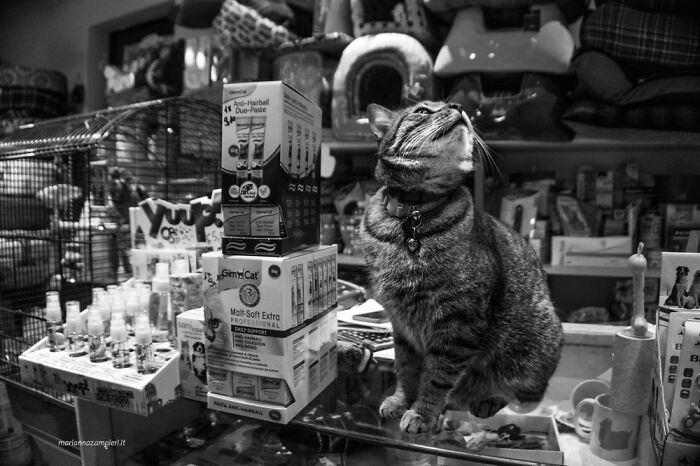 #30 Bricola At The Mosaic Laboratory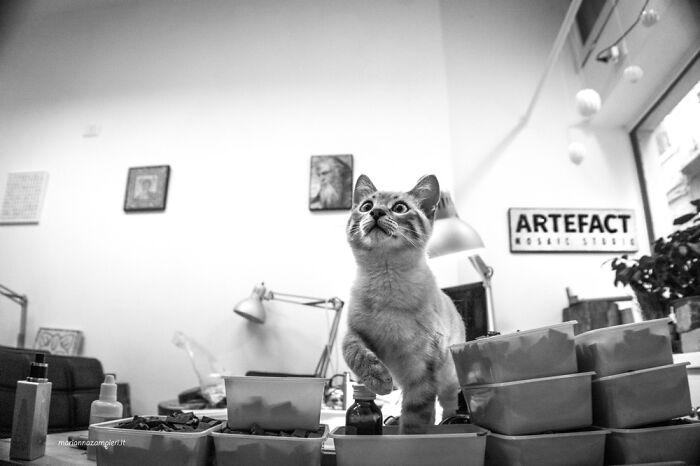 ---
You can find our previous related articles: