Portrait photography is one of the highly sought out genres of photography, and this is for excellent reasons. Being a portrait photographer means you'll be able to capture the personality and emotions of people around them. It's a genuine craft of art.
While it may come off as intimidating and complex to do so effectively, portrait photography is not as hard as most people paint it to be. Continue reading as we'll comprehensively discuss all the practical matters surrounding this genre and how you'll have all the knowledge and confidence to excel in it by the end of this. Let's begin.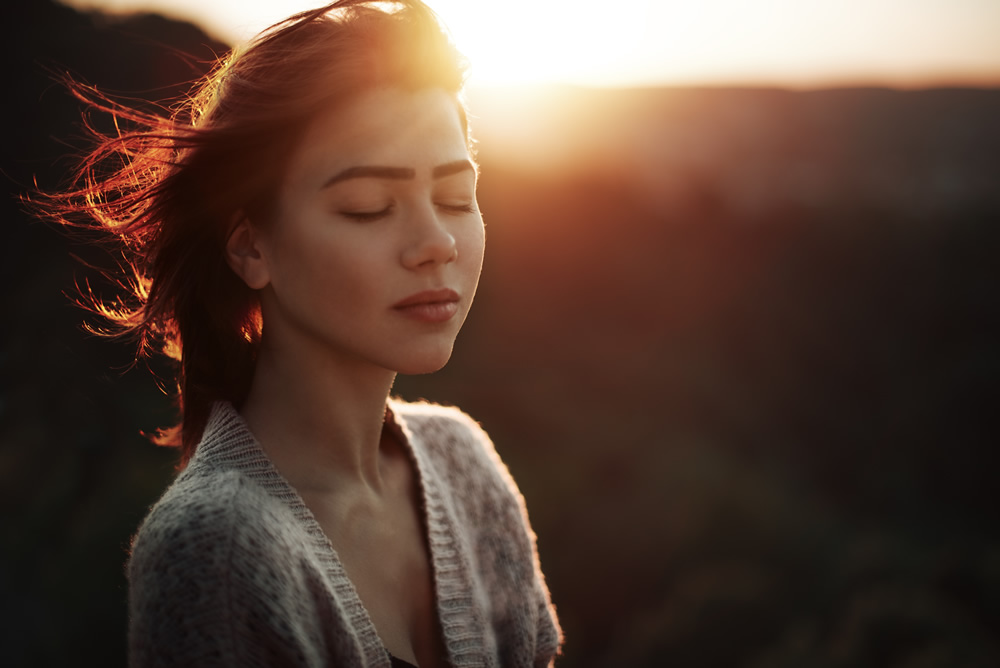 What is Portrait Photography?
Portrait photography, or portraiture, in other words, is a kind of photography that aims to capture the personality of a person or a group of people. It's done by using adequate lighting, backdrops, and poses. Typically, this line of photography is commissioned for special occasions, such as weddings, school events, and commercial purposes. Portraits yielded can serve many purposes, ranging from usage on a personal website to display in the lobby of a restaurant.
What Equipment Do You Need to Prepare for Portrait Photography?
Asking your subject to smile or project certain emotions for the camera does not effectively define portrait photography. It should be creative enough to make a powerful impact, known as creative portrait photography. A considerable portion of success in creative portrait photography comes with the equipment you'll be resorting to as a photographer. Here's a great guide to the essential gear you need to begin your portrait endeavor.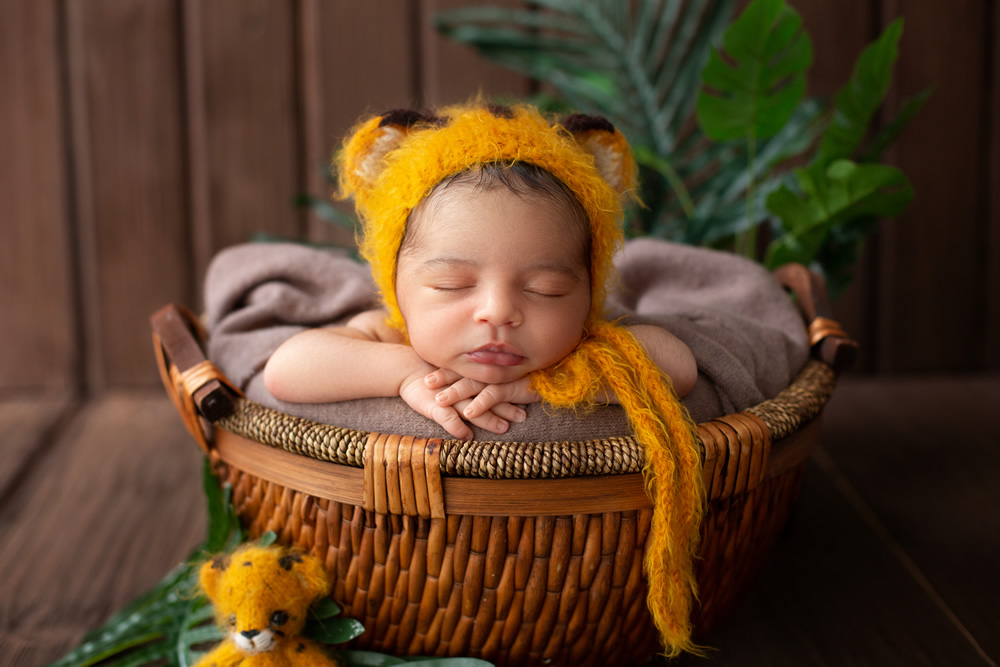 Backdrops play a considerable role in portrait photography, in the course of eliciting a specific visual scene behind the subject of the photo, in adding dimension and depth to photographs. These ought to make photos memorable. More so, they can make or break your portrait; that is why you need to be aware of its types.
Vinyl backdrop: This background is thicker and more opaque than fabric, which brings enhanced vibrancy to the color in your photos. It is durable and should provide polished, wrinkle-free, and glare-free photography backgrounds. Opt for this kind if you are making a dramatic portrait, as it suits it best.
Abstract champagne portrait backdrop: This is a vinyl printed backdrop that is also durable and ultra-smooth, non-reflective and wrinkle-free that works well for various photography series. Champagne color evokes sophistication, comfort, and excitement, making them ideal for happy occasions such as weddings or New Year.
Canvas backdrop: Typically utilized in professional studio portraits and lowkey shootings.
Muslin backdrop: Utilized significantly for off-site shooting and casual portraits.
Seamless paper backdrop: It works well with fashion portraits alongside high-key shooting.
Digital backdrops: These are High tech backgrounds that are customizable based on the client's interest.
Natural light options
You can succeed in most situations with just a camera body and lens. In some instances, however, you may necessitate incorporating a tripod or a light reflector to attain more control over the lighting of your portrait.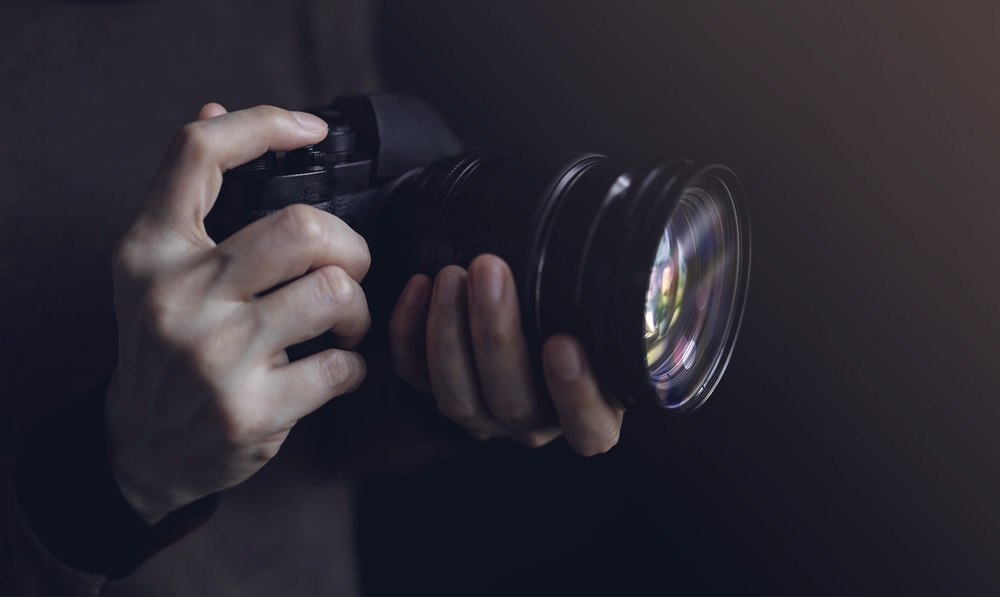 Camera bodies
DSLR
You must opt for a body that enables high-resolution images to be outputted and one that performs well in low-light shooting conditions and stands up for regular use.
Lenses
Two vital things attribute to a great portrait lens. Firstly, the focal length needs to be just right. 35 mm to 85mm is ideal as these are the most flexible and perform exceedingly both indoor and outside without any limitations. Secondly, having a lens that can be shot wide open creates the effect of a blurry background in specific scenarios.
Other equipments you'd need in portrait photography are the following:
Memory Cards(Storage)
Tripod(Optional)
Reflectors(Optional)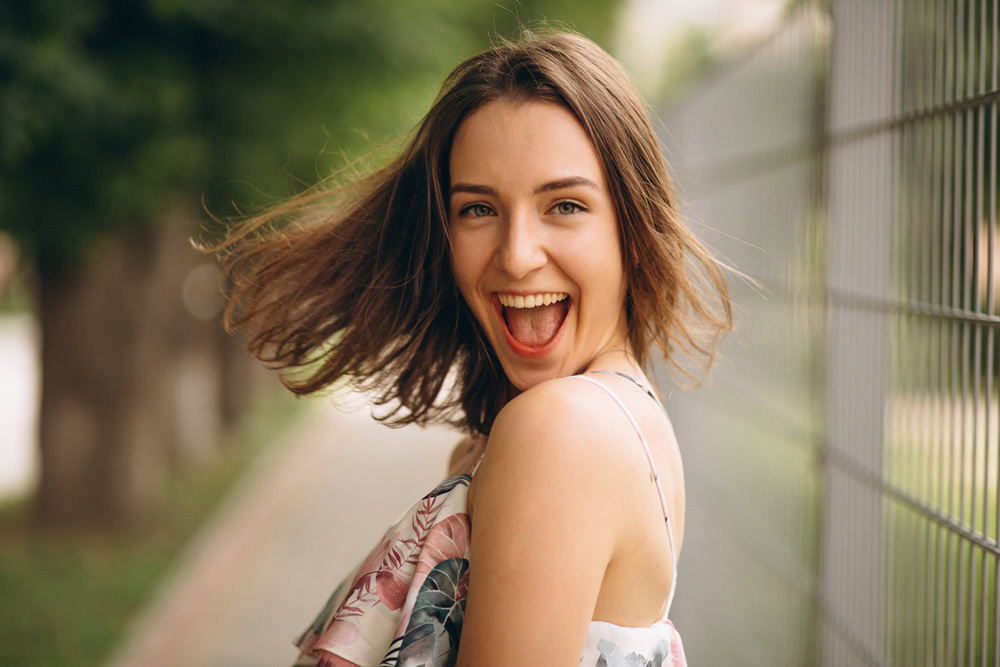 Portrait Photography: Practical Techniques & Tips
No matter the completeness or the quality of your equipment, excellent portrait photography will be a sure success only if you're able to apply the techniques and tips it embodies. We have put together the best practical strategies and tips on taking outstanding portraits.
#1 Focus on the subject
The subject is the most critical aspect of portrait photography. Make sure your subject is comfortable with you, as it makes a successful portrait photography session. Discuss your ideas freely about the shoot and consider their preferences and abilities to your plan. Communicate before and during the shoot.
#2 Find the correct location.
The location you choose for the shoot significantly influences the final result. Shooting outdoors in natural light gives marvelous results, while you may need to avoid direct sunlight as it produces harsh shadows. For indoor shooting, you may need to plan your portrait lighting arrangement properly to complement the theme of your shoot according to the backdrop.
#3 Figure out the proper portrait photography poses
Do your best in getting your subject to pose in a way that compliments them, at the same time that it works perfectly to the lighting, camera angle, and background. Try out various poses and angles to yield great genuine and impactful portraits.
#4 Take candid portrait images.
Getting subjects to pose can sometimes be a challenge if they are not fond of it. Try to make a comfortable environment and conduct natural activities to show their personality. Doing this yields fantastic portrait shots.
#5 Capture genuine emotions and expressions
Avoid fake smiles and blank looks; strive for a genuine sparkle in the eye, faint smiles, and confident expressions.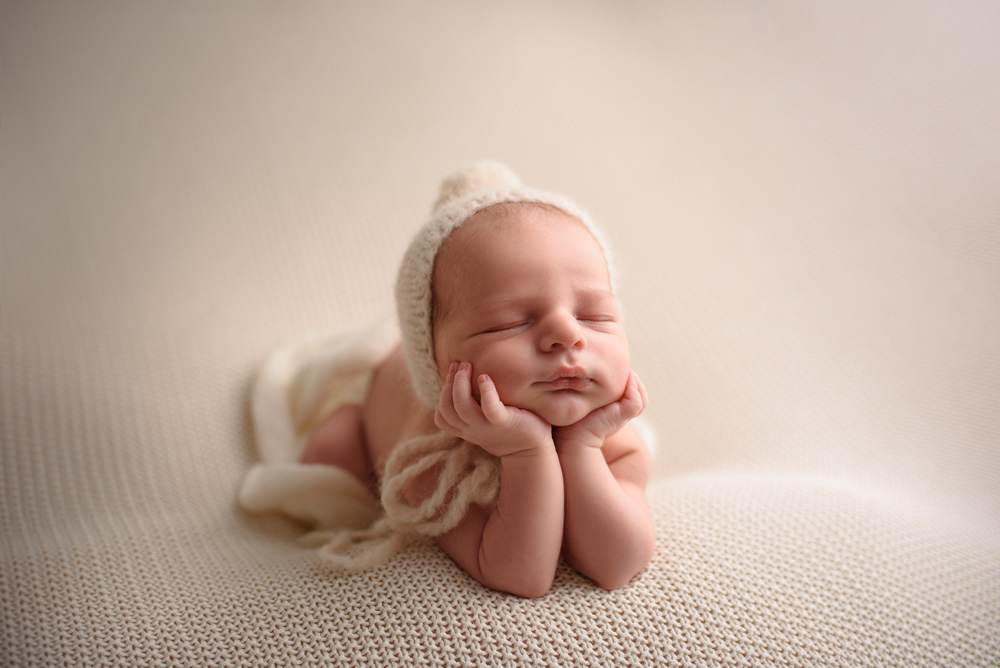 #6 Learn how to use your camera
Portrait photography is as successful as understanding your primary tool and using them efficiently under different lighting and environmental conditions.
#7 Branch out to different angles
Shooting at the eye degree produces excellent portraiture shots, but so is choosing unconventional angles. Create interesting tips by shooting your subjects from high up or shallow positions. You can tilt your camera as well. These three can capture portraits as great as conventional ones. More so, they can be more dramatic.
#8 Try props
Applying props is a great way to add a dash of color, excitement, and needed impact on the shots. Props can alter the nature of the photograph as it brings creativity and room to experiment with shapes, textures, and colors.
#9 Shoot a series of portrait shots
Utilizing the continuous shooting mode of your camera yields a series of shots that captures the different poses of the subject in motion. It is an excellent technique, manifesting a sense of drama and movement. It is also convenient as it effectively picks shots with perfect impressions.
#10 Take the importance of editing as well as post-processing.
Retouching and enhancing your photos with editing software is the final piece of the puzzle that will give your portrait the final look it needs. Familiarity with editing and post-processing is an excellent technique and skill to master, as it brings portraiture to the next level.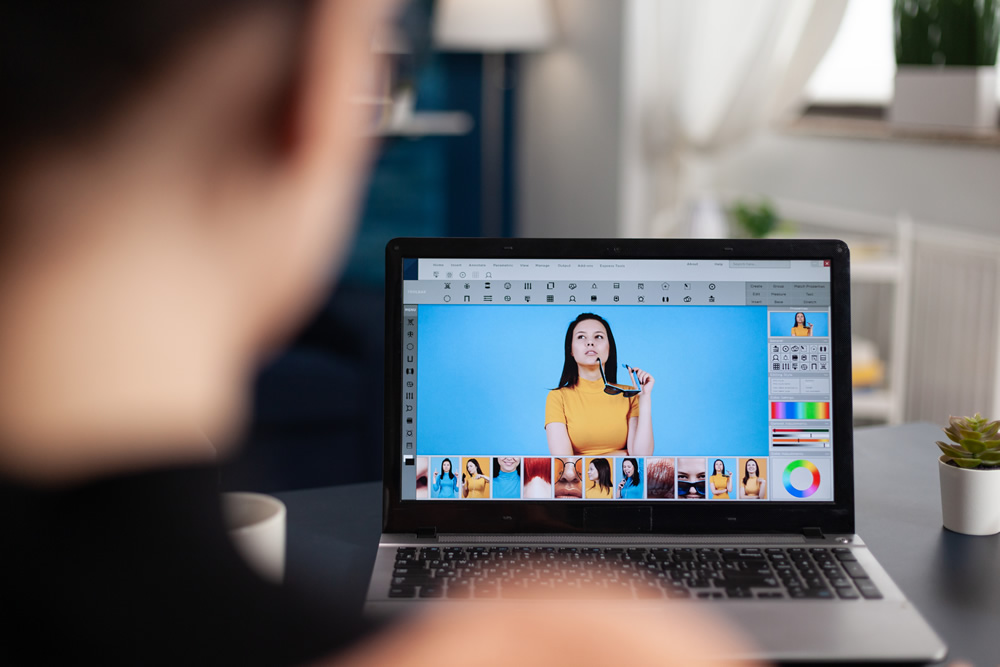 Takeaway
Portrait photography can be your new exciting hobby. What's more thrilling to know is you can also monetize this expertise significantly as they are highly demanded by people wanting to preserve memories in the most genuine way possible. In addition, some businesses and industries take their advertising creatively. Abide on our advice, and you're on your way to excellence in this craft. Share our worlds with aspiring portrait photographers to aid in educating them deeply.
---
Our Related Articles