Weddings are about precious, intimate moments, making memories, and creating laughter. A photo booth will involve guests and couples in a fun activity together. Having one doesn't take much effort, but the photos and memories are for life. Here's how to include a photo booth in the wedding.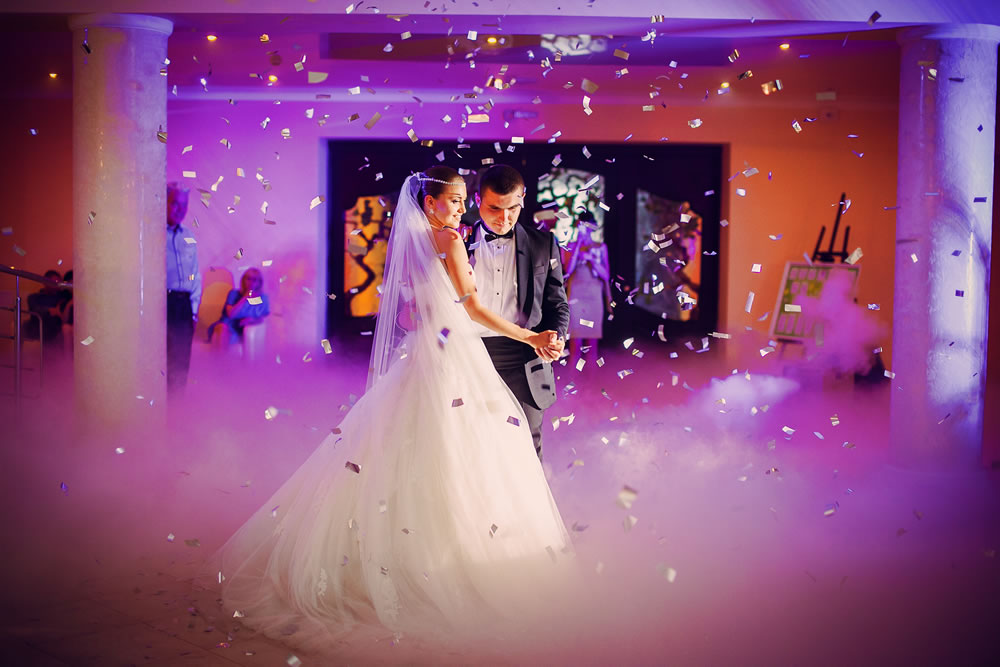 Find a Quality Photo Booth
First, couples should start by obtaining a quality photo booth, one that is reliable with good quality photos. A booth should be easy to locate at the wedding and look inviting for guests; it can be made fun with a quirky theme, an amusing backdrop, and some stylish props.
Some booths provide a state of the art portrait studio lighting. The photos can be immediate polaroid or digital images available for download in high quality and watermark-free. Moreover, the photos can be put into a collage, a short video, or a social media post.
Consider Your Guests' Preferences
One effective way to keep guests engaged is by actively involving them. Couples can create a poll or survey online to gather input from their guests, which will help to generate a range of exciting ideas to ease the decision-making process. The theme that receives the highest number of votes will be selected as the overall theme.
The possibilities for themes are limitless, such as a vintage glam theme with champagne glasses that provides numerous props for fun photo opportunities. Alternatively, a rustic country theme with cowboy hats, boots, a barrel, and hay in the background could be an excellent choice. Another option is to have guests and the newlyweds dress up as their favorite characters from an anime or manga series.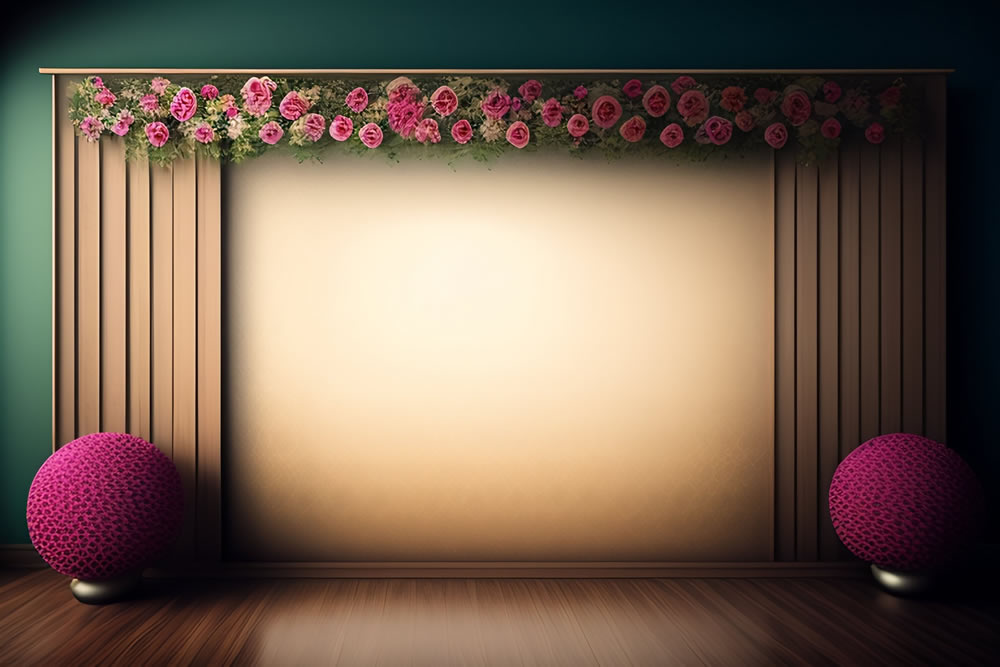 Make Sure to Accessorize Your Look
Once the couple has their theme picked out, creating a custom-like environment is a fun idea. Let's say the poll landed on a seventies theme; guests can bring or pick between available hats—or perhaps frayed jeans for the gentlemen and a maxi dress for the ladies. Another fun idea is to include simple accessories like headbands and scarves, which are simple but stylish.
Do not forget about the symbolic significance of your rings. Your engagement ring represents the love and commitment that led to this special day, while the wedding band symbolizes your vows and the eternal bond you share. Remember to show your engagement ring and wedding band in a creative way.
The fan is a timeless accessory that evokes a sense of glamour and sophistication. Pairing it with a top hat and a masquerade mask is recommended for the ultimate presentation. Alternatively, drawing inspiration from celebrity styles and the Met Gala can create a stunning look.
Make Your Eyeglasses a Statement Piece
The choice of eyeglasses can significantly impact one's appearance, for better or worse. However, eyeglasses can also be an attractive accessory. If a bride wears eyeglasses, she should embrace them and make them a main feature of her wedding look.
Choosing stylish eyeglasses that compliment her style and personality can create a unique and personal theme. By trying on different eyeglasses and coordinating makeup and attire, they can be accentuated and enhance the overall bridal look.
Instead of focusing on the lenses, embracing the frame of the glasses is recommended. Couples can even pick a single model for the photo booth session, which all guests could wear that differs from the reception look.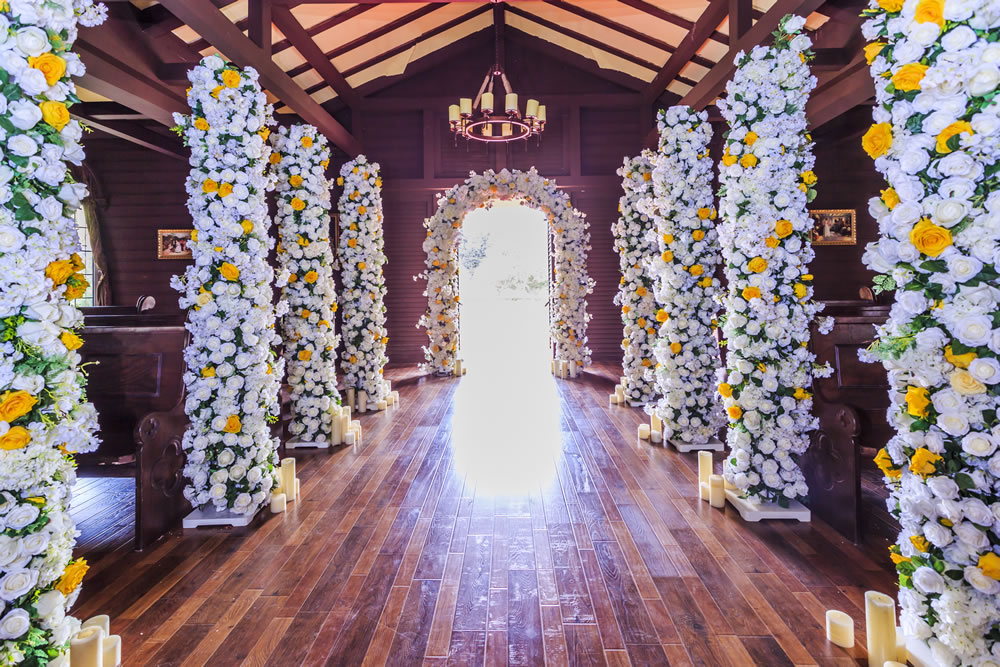 Arrange a Custom Photo Booth Backdrop
While many photo booths feature a simple background, like a solid light-colored hue or a scenic landscape, sticking with the norm is unnecessary. Couples can add creativity to their photo booth experience by designing a custom backdrop.
For example, a beach-themed backdrop featuring snorkeling masks can complement the props and create the illusion of guests and couples diving underwater. Alternatively, a backdrop that reflects a special occasion or a significant color palette can add a personal touch to the wedding festivities.
Make it Simple & Unique
Simple is elegant, and a few things can go a long way. After all, a photo booth is about capturing a moment in time that holds meaning—a memory for everyone who was there to look upon as time passed.
A simple distinct item can be a part of each photo, or if couples are pet owners, their furry friends can be the focal point of the photo session with a great photo bomb. A new trend is using a hashtag prop, for example, #alice's-wedding, and carrying it during the photo, and then guests can go on Instagram to find the filter of Alice's wedding and use it for their photos.
Lastly, a photo booth is about fun and memories to look back upon. Make sure it provides a high-quality photo with the right lighting and a fun guest-picked theme with some fashionable props, and start snapping those photos.
---
Related Articles: