All collections, no matter how vast, deserve a decent display area. It could be anywhere from your living room to a particular room made exclusively for your collection. If you collect sports memorabilia, you must place your items in a safe space to maintain their quality.
However, displaying collectibles can be challenging for anyone. Proper storage often requires enough space and sturdy structures, or your items could fall off and receive damage. But your sports memorabilia display doesn't have to be boring. You can take a creative route and make a magnificent exhibit that suits your collection.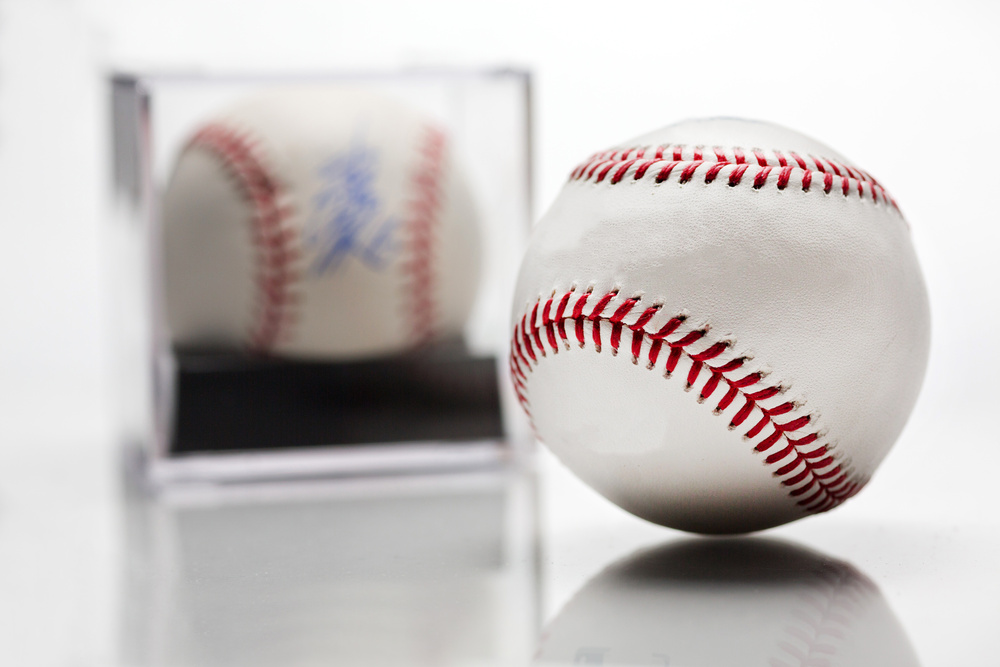 Here's how you can do that:
#1 Frames Of All Sizes
Frames are the display of choice for many sports memorabilia collectors. They're ideal for pictures, jerseys, and newspaper or magazine clippings. Additionally, many display frames come in various designs. So, all that's left is to choose which ones you'd like to use for your precious signed jersey or official sports photos.
You could search for appropriately-sized frames by yourself or look for a company specializing in memorabilia framing to create custom frames for your collection. As such, the frames fully display the item in all its glory without the unnecessary empty spaces. If you're using multiple frames for your collectibles, dedicate one wall to hang them. You'll have your very own mini sports memorabilia exhibit in the comfort of your own home.
#2 Floating And Built-In Shelves
If you want to impress your friends and family, floating shelves are an excellent way to do it. They take up less space and discreetly display your prized collection without looking over the top. Floating and built-in shelves in your home are one of the best places to store smaller sports memorabilia. Framed photos of your favorite athletes and tickets of past games can stay here in full view of you or anyone passing by, too.
In addition, shelves are often cheaper than glass cases or cabinets. Thus, they're a great option if you're looking for sports memorabilia display methods on a budget. However, since they're not enclosed in glass, you'll have to clean them and the area they're in regularly to avoid dust buildup.
#3 Display Cabinets
You can never go wrong with a tried-and-tested display cabinet, especially if you've got the budget for one. Collectors with an extensive sports memorabilia collection will surely benefit from the additional storage space that doubles as a display.
Many kinds of display cabinets are available for you to choose from, including vintage ones to match collectibles from the same era. Aside from those, you may also opt for full-glass displays to view your collection from all sides and angles.
On top of that, you could find a way to build the cabinets into your walls to make your display more creative and exciting. It's also one way to create more space in your memorabilia room. Don't forget to install lighting as well, so your collection is visible to you or guests who've come to see it. Ensure you also buy ones with locks or a security system. You never know if and when some pieces could get lost or stolen.
#4 Binders
Not every sports memorabilia collector gathers large items. Some collectors would instead invest in rare cards, like ones for baseball and basketball, since these could fetch a hefty sum once sold. And to protect them, they also invest in high-quality binders in various colors and designs.
Collecting cards is both an easy and tricky task. On the one hand, they're more effortless to handle, unlike mitts and jerseys, since most cards are around the size of an adult's palm. On the other, cards are more sensitive. That's why if you collect sports cards, you need binders with acid-free pages to prevent damaging the prints. PVC is also another culprit. Hence, when looking for binders, ensure that it's also PVC-free or invest in penny sleeves.
Once you have several binders for your sports cards, store them on shelves like in a library. Depending on your collection, you could even sort them by sport, team, or athlete. That way, you'll have an easier time searching for specific cards when you feel like admiring them.
#5 Glass Cloches
If you've seen Beauty and the Beast, you may remember the magical rose the Beast keeps in a glass case. He's using a cloche, which utilizes a transparent dome-shaped glass cover and a base. Cloches are fancy storage options ideal for smaller sports memorabilia like baseballs.
Having several cloches for your collection lined up on a shelf under individual lightbulbs will give your display area a museum-like ambiance. Just make sure you put it somewhere higher so animals and children won't accidentally knock them off.
#6 Wall-Mounted Case
If you only have a few pieces in your collection, you could start displaying them better by using a wall-mounted glass case. Depending on the size, it's ideal for balls, helmets, or baseball mitts.
You can install it somewhere in your house with the most foot traffic so people can see it every time. It'll make for a great conversation starter on collecting rare and interesting things, especially if you have visitors over. People might even start taking photos of it as if it were in a museum since it's enclosed in a glass showcase.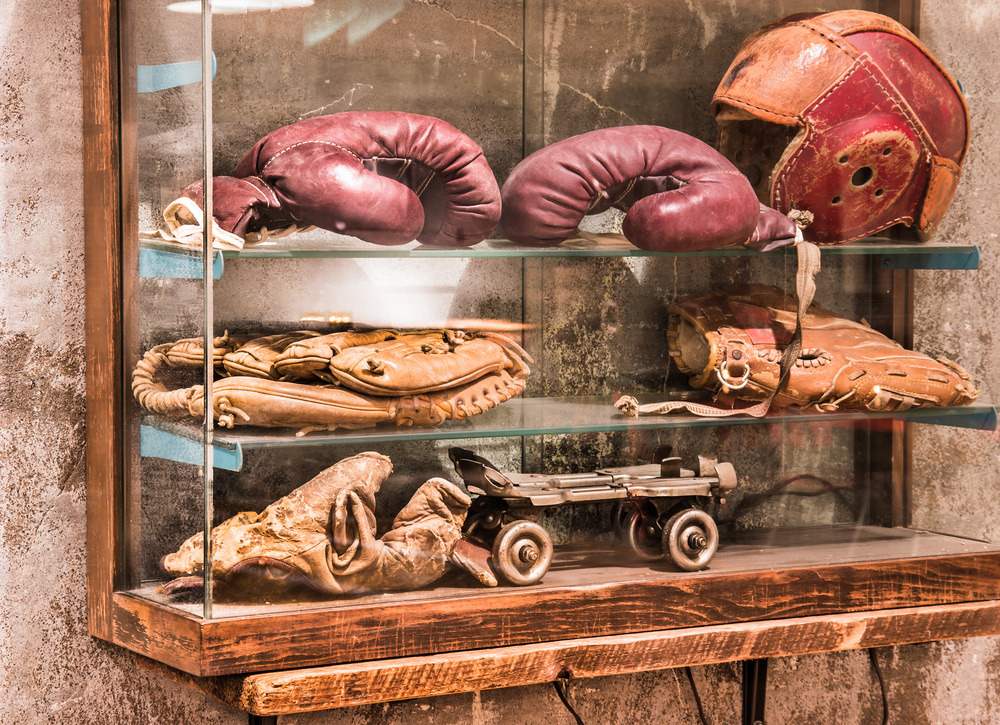 Conclusion
There are several exciting ways to display your sports memorabilia instead of leaving them in a box in the attic. Whichever method you prefer to exhibit your collectibles, you must ensure the room it's at a desirable temperature, preferably between 65 to 68 degrees Fahrenheit. Collections are priceless treasures for the collector. Thus, to maintain their quality, you'll need to display them correctly. But you can do that and be creative about it, too.
---
Related Articles: